Some say that changing your scenery doesn't change your situation. Stephanie Akkaoui Hughes argues that the opposite is also true. Born and raised in Beirut, this ambitious woman never felt like her environment was enough to spark her creative expression. Instinctively, she knew there was more for her beyond Lebanon's borders. With a drive to break free of expectations Stephanie harbored childhood dreams of becoming a ballerina. Through perseverance and hard work she exchanged the familiar for the unknown and departed on an adventure that found her relocating to The Netherlands. This process saw her transform both physically and mentally: from a girl with high hopes to a woman on a mission.
Drawn towards spatial awareness and design, Stephanie dedicated herself to the field of architecture. After working for an internationally acclaimed architectural firm, she decided to launch her own company, AKKA Architects. Weaving her unique vision and approach to her field, she developed a specific focus that she calls 'Architecting Interaction'. For Stephanie collaboration is where real value and magic can be found. In her work she considers how spaces enhance interactions. Celebrating the connection between leaders from a range of industries to create innovative solutions for projects, her individual aesthetic in her work finds strong parallels at home.
In her fourth floor apartment that shows all the signs of an inhabitant captivated by detail in Amsterdam's cosmopolitan The Jordaan, Stephanie discusses her journey from Lebanon, love of drawing and her personalized company image.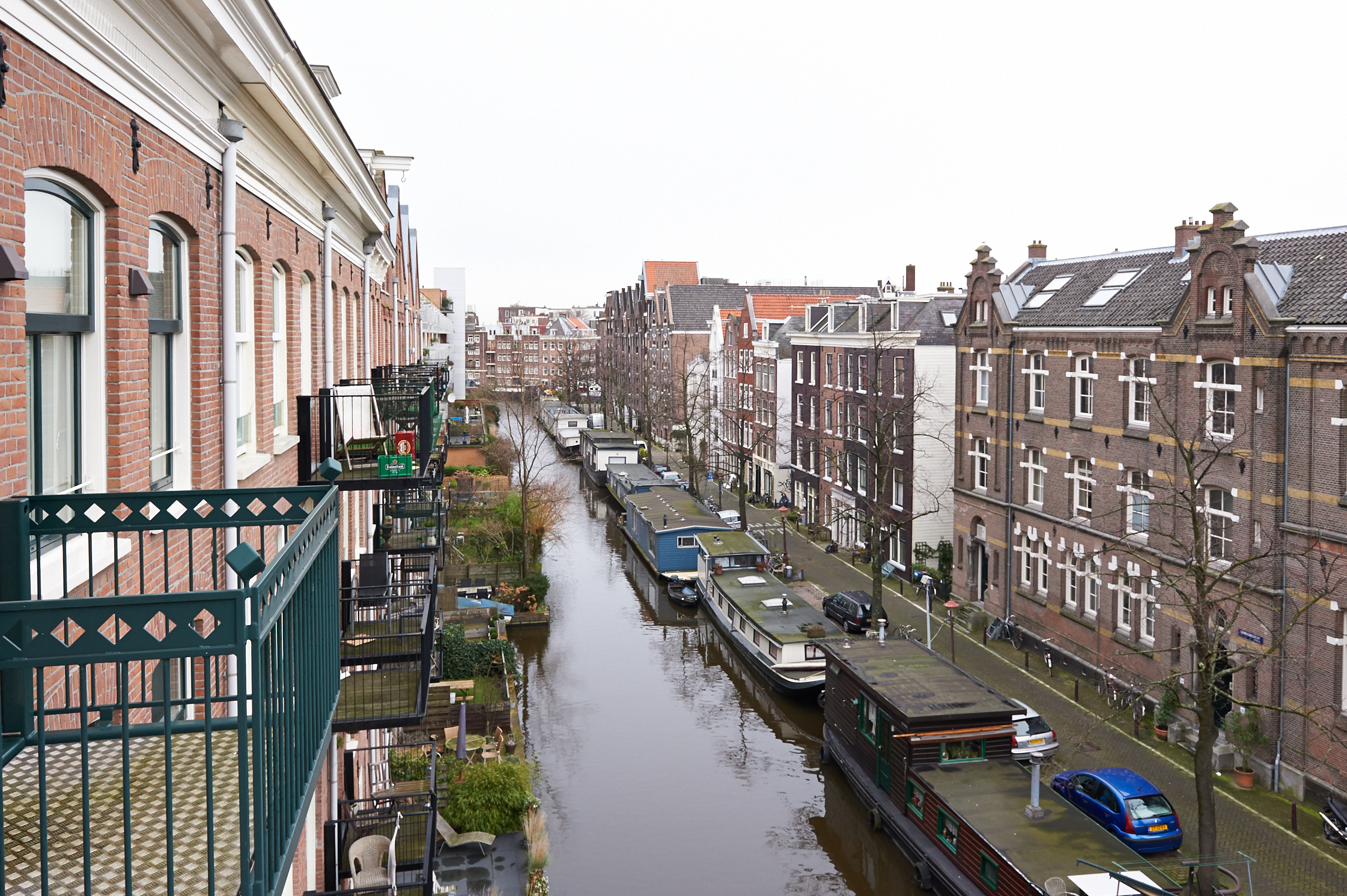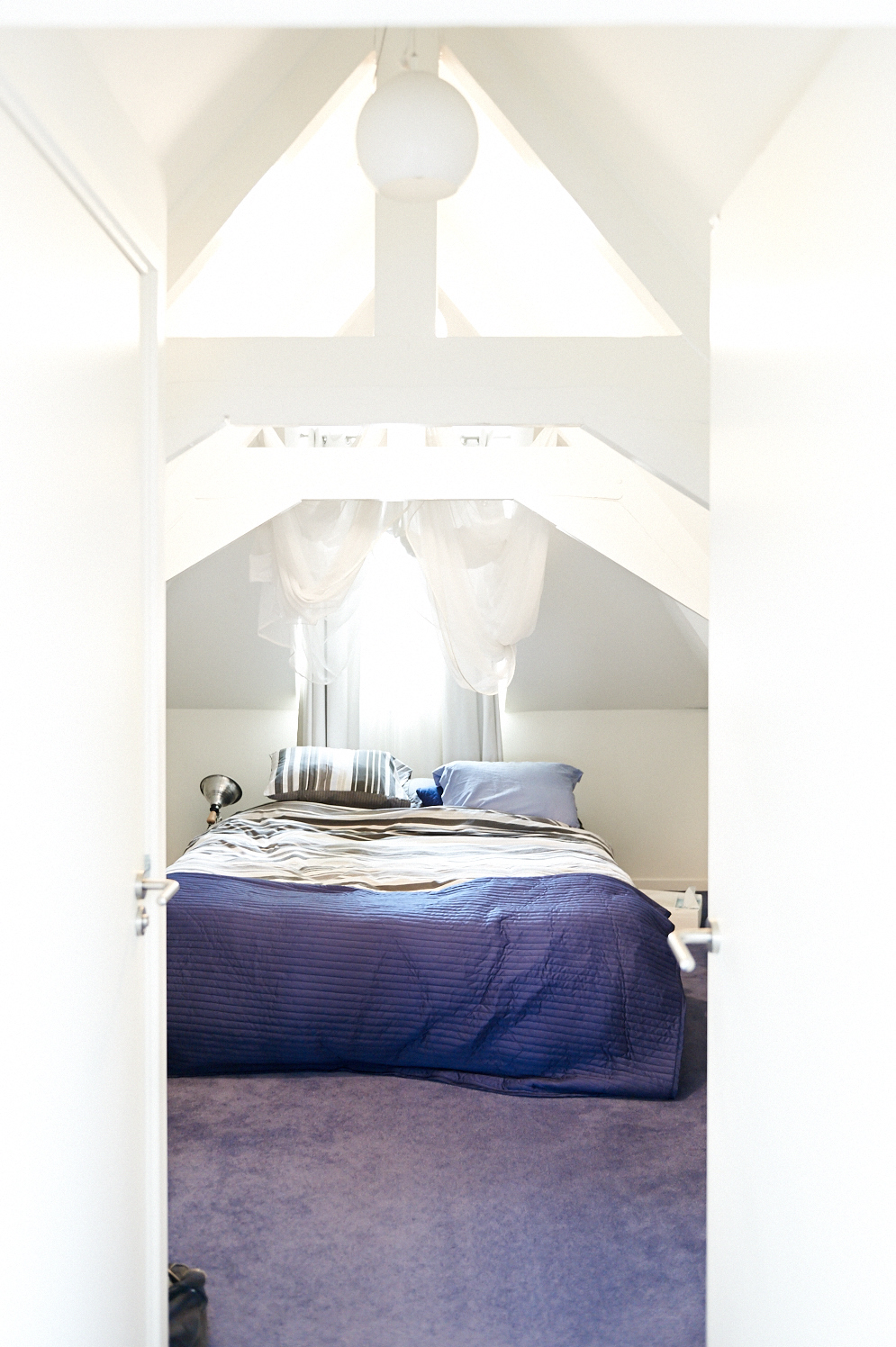 You were born and raised in Beirut, Lebanon. How has your upbringing influenced you?
Well I'm a weird mix of many things, quite eclectic really. When I grew up in Lebanon I never felt at home. I didn't fit in there. For as long as I can remember I told my parents "I want to leave and explore the world!" I grew up in an environment where people didn't necessarily leave. My grandparents, for example, have lived just across the street from my childhood home all of my life. That life didn't seem enough for me.
Was this a sense of escapism?
Somehow it was. I didn't feel at home because of the mentality of the people there. The notion of things that I wouldn't be able to do or expected to to do as a girl disturbed me a lot. I wanted to travel, to be a reporter and even before that I wanted to become a ballerina. I danced for 15 years. My parents didn't encourage me to dance because they thought it was an art form that you could not easily make a career out of in Lebanon. They viewed a career in dance – in Lebanon – resulting in only two situations: starvation or excessive travel – neither of which they wanted for me. They were 'non-options', so to speak.
Despite this, my urge to do something big, something more, and to travel the world remained. What is important to know is that it wasn't escapism alone. My drive to leave Lebanon was based on my curiosity to explore, but eventually architecture was my way out.
What do you attribute your successes in architecture to?
Mostly hard work and a vision, a gut feeling and gut convictions. I studied a lot, got good grades and was highly motivated by my interest in the field, and my desire to work abroad. I started applying for jobs mainly at companies in New York. Very quickly I received an offer from an architecture firm based in Rotterdam. Of course I wasn't going to turn it down since it came from one of the world's best architecture companies. This all happened a few weeks before my graduation. So I returned home to finish university, in order to relocate to Rotterdam directly after graduation.
And that is what brought you to The Netherlands?
Yes. I have been in Amsterdam for two years now. Prior to that I lived in Rotterdam for four years where I was working all the time. I mean 20 hours a day all the time. It was a very hectic and busy time for me. In contrast to Rotterdam, my lifestyle in Amsterdam is different and I really love the city. Whether it rains or snows, it's just beautiful. Especially this neighborhood, The Jordaan. I really feel like it's my neighborhood. I live here together with my husband Paul.
'Architecting Interaction' is a fascinating tagline for your professional role within the field of architecture. Are these two words something you live by? How did the concept come to you?
Architecting Interaction is my vision, and derives from my philosophy of architecture. It suggests that architecture is a tool to create spaces that foster interaction, because it is through interactions that value emerges.
It's a perspective that arose from my own personal story. When I was looking for a job, every organization wanted to employ someone with experience, but I didn't have any. I wanted to continue learning and to study at an Ivy League school, but I wasn't able to afford it. It made little sense to me to pay such enormous amounts of money to learn while I was being paid to learn by working in one of the best architecture companies in the world.
But you still wanted to do something else?
I still wanted to explore new things. For example, I'm fascinated by how animation movies are made, the same with fashion design and fashion marketing. The search for something more resulted in both disturbing and interesting revelations for me. Eventually I found the answer to my questions: it was through the creation aspect and relating and connecting with people who were similarly equal in different fields of business. Through attending the Hallo Academy with a strong focus on concepts and advertising, I learned to apply this background into my own field. This was the moment 'Architecting Interaction' was born. It is a vision and something I believe in very strongly – it is a vision larger than architecture. I finished these studies and decided to remain working in architecture while applying this kind of thinking to my profession.
And that vision characterizes your work?
Yes, absolutely, that is how I conduct all my work now. Interaction has to be present in the result but also in the process, which results in a collaborative product.
Put another way, consider how a space enhances interactions. Interaction is where value comes from. If you sit in your corner and I sit in mine, nothing new is going to be created. Even if we only exchange ideas for five minutes we will have added value that wasn't there without each other. There is a magic that comes from more than one person, more than one discipline or flavor. And it can be located in anything around us.
It is the same philosophy, in some ways, that you find through the clothes you wear: you match things together – accessories, colors and fabrics – to make it something special. It's that interaction across all different levels that I'm interested in. As I am part of the creative industry as a self-employed architect, aesthetics and detail play a role in success.
Agreed! How important is this idea when representing your company? Do you work on conveying a particular style that is orchestrated with your working approach and company image?
It's actually a very unconscious decision. I am usually very natural in how I behave and do things. Now that I work solely on my own, vision is the only way I can think and operate. This creates a different ball game.
Where I grew up, architects are not considered to be artists and part of the so-called 'cool and hip' creative scene. They are viewed – and see themselves – as almost corporate professionals. I guess that image has influenced me somewhat also. You start to really realize that this kind of personal branding comes into play when you have your own company. My working life and personal life are interconnected and I try to remain true to my individual outlook in everything I do. I hope to convey a strong female image and instill this confidence and sense of self-belief in my team and employees.
How has your interest in aesthetics and detail translated in your home?
I moved into this apartment with my husband Paul. He had this apartment before we met and had involved an architect to renovate it. The apartment is great. I love a lot of details about it, especially the bathroom.
My signature can mainly be found in bringing it to life with small details. It used to be a very minimal house because Paul travelled frequently. For example there were no pictures on the walls. These things always seem to come with a female touch. You can most definitely say that my home reflects the work I do and the designs I make: it's coordinated with extra details, elements, accents and attention – something special. It feels complete.
I also like to move things around every six months or so. I like to rearrange the orientation of the desks and the couch. However, some things only work in very specific spots. These details in particular are also the ones in which I like to spend the most time on: working on one of these desks, relaxing on the couch, cooking and taking care of the presentation of the food I make.
How about in your spare time?
In my spare time I love to paint, and I spend a lot of time drawing in my notebooks. It's really a way for me to relax and still do work in a more casual way. A lot of my work is actually drawing.
It seems like you get a lot of energy from running your own business. Do you feel you've found the right balance between work and life? Particularly as you are a soon-to-be mother.
It's hard to create a work-life-balance because I love what I do and it's hard to stop thinking about it. Becoming a mother will be very tricky indeed. I've thought about it, but can't seem to find the right solution yet. I trust it will come to me naturally in due time.
Aside from running the office and spending time with my team, my husband and I enjoy working in cafes in our spare time. We work a lot outside, mainly to have what we call 'big picture' conversations. Over many many coffees we discuss a lot of stuff that we have in common between projects. Everything is so much easier in conversation, especially with somebody who you feel is on the same level. I work much better with people than alone. My favorite spots include Brandstof or Moods, as well as the Dylan Hotel for professional meetings – with its quiet lobby, it is very nice too.
It seems that Amsterdam has offered you many of the things you spent time searching for. What other things do you value about living in Amsterdam?
The sense of aesthetics. I think people dress really well here. I'm from Lebanon, where people pay a lot of attention to appearances in general. In Rotterdam I always felt overdressed, but not here. The only thing still startles me sometimes is that you can see inside peoples' houses. It's too open! I could never live in a ground floor apartment in Amsterdam. So I'm happy I'm on the fourth floor. Amsterdam is a very human city, everything is at a perfect human scale.
People always look for more space though, especially when starting families. I personally grew up without a garden or parks and so I feel fine without having outdoor space. I can certainly see myself living here for a while, even with children: I'm a real city person. You have a really nice quality of life here and everything is very accessible. It feels easy to achieve a nice lifestyle here in Amsterdam.
Thank you Stephanie for sharing your vision and journey from Lebanon to The Netherlands with us. We wish you all the best, particularly with motherhood! To find out more about Stephanie's architectural work, visit the AKKA Architects website here.
Interview & Text: Robin Cox & FvF
Photos: Kevin Rijnders