A new French Wave is hitting the scene, adding a good deal of laissez faire to New York's night life: "The night belongs to Paris" proclaimed even the New York Times. Stephane, who has been managing several clubs and bars that contributed to this development, such as Le Bain, is one of its protagonists.
His personal downtime is by far the most precious commodity Stephane Vacher has to offer to his family, friends, and to himself. That is why we gladly jumped on the rare opportunity to interview this New York nightlife staple at his home where he lives with his girlfriend and kids.
Stephane's soothing stream of music accompanied us throughout our laid back conversation about setting up roots in New York, his experiences within the city's ever-evolving club culture, as well as his personal philosophy on nightlife, from the importance of a diverse crowd to some door do's and don'ts. His charming and at all-times friendly European sensibility makes it clear to us why he succeeded in turning Le Bain at The Standard NYC into a must-see and must-go destination when in New York.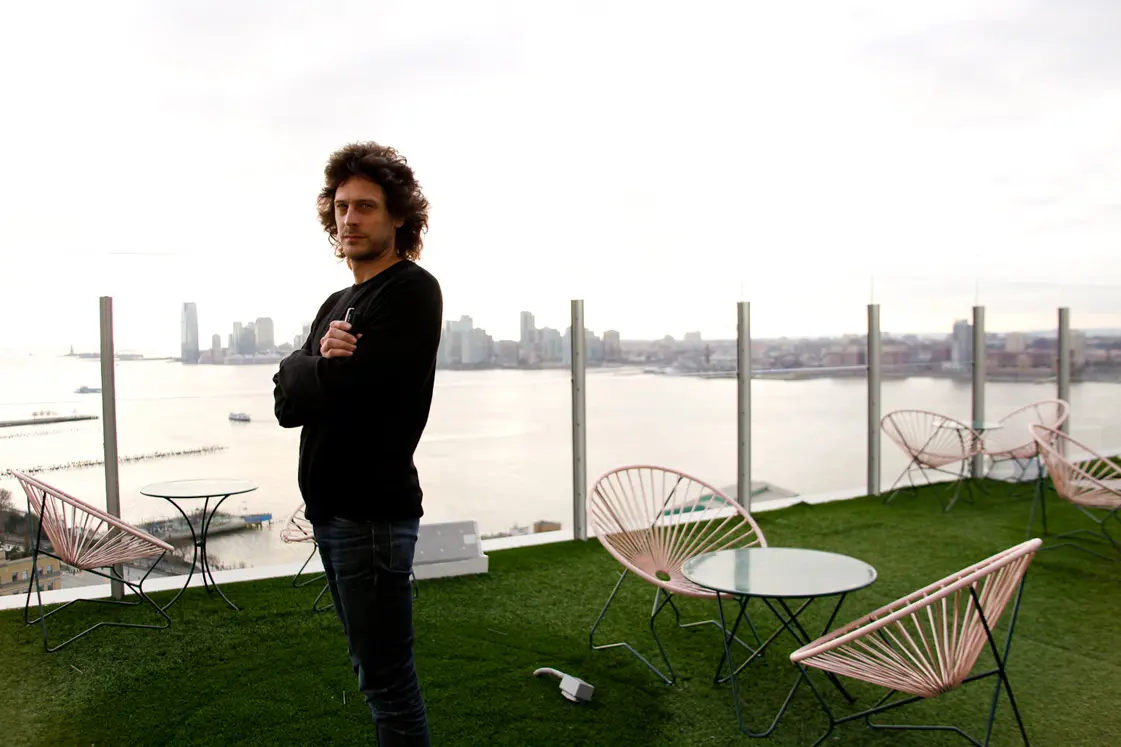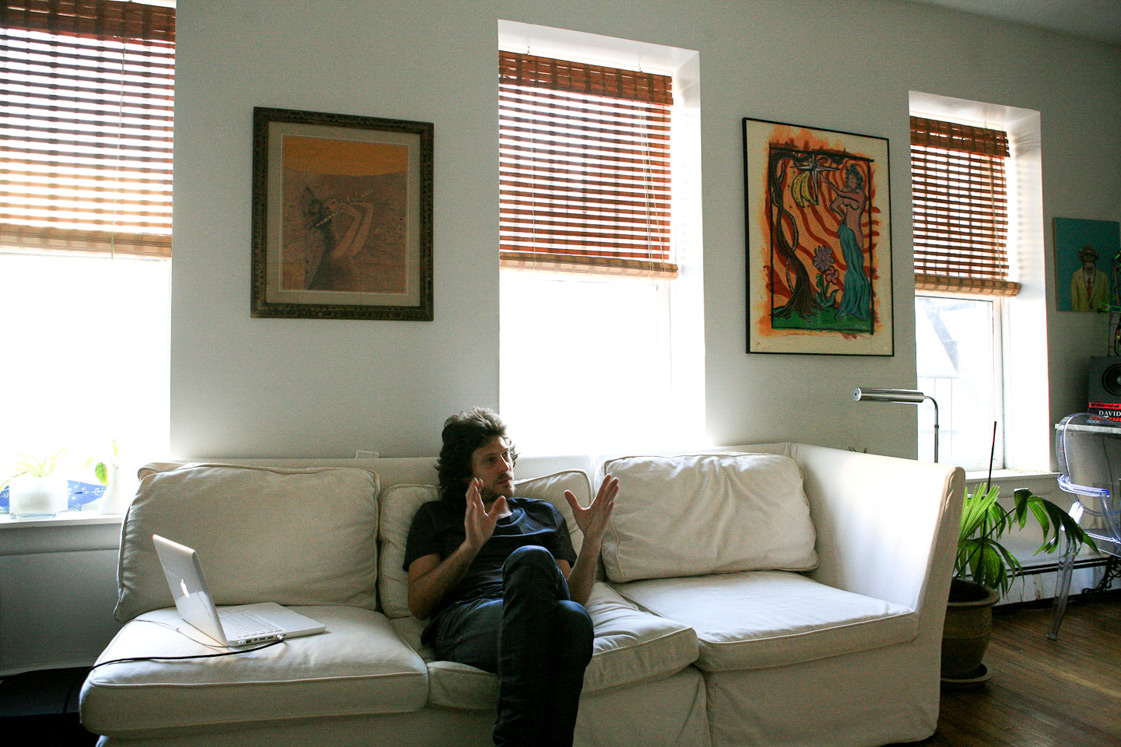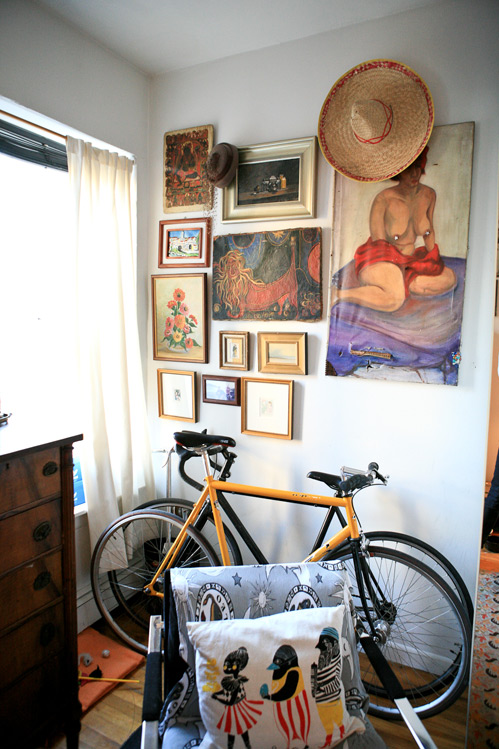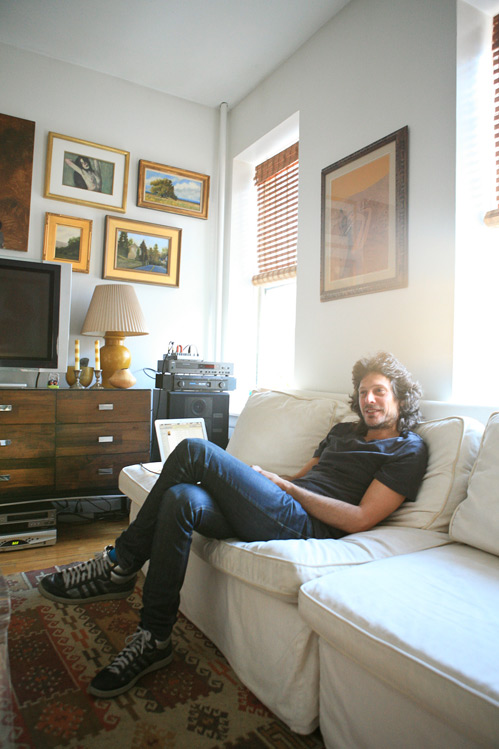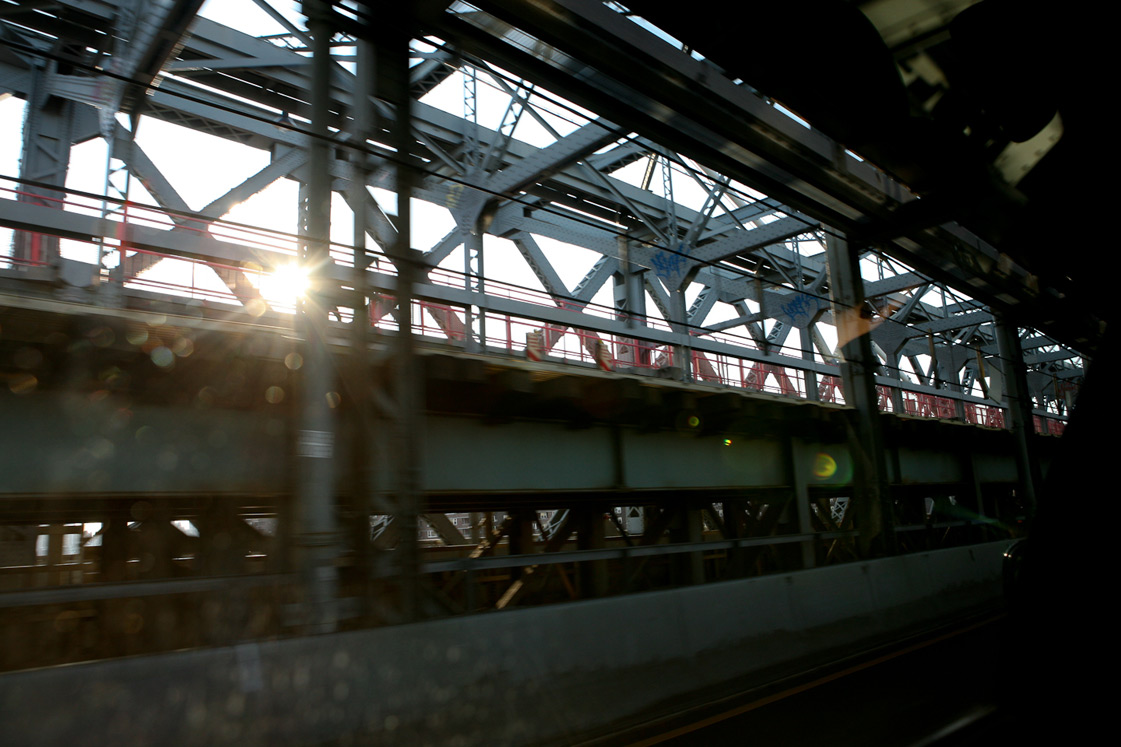 What brought you to New York?
I was born and raised in Paris but I started traveling when I was really young. I actually worked on one of these cruise ships at first which allowed me to visit many different places around the world. It really opened my mind to what was out there. I spent a little bit of time all over the place and soon began to meet all these great people from New York, who inspired me to come and see what was really going on. I had a friend who grew up here, so one day I just called him up and said that I was thinking of coming to New York, just to see what was going on. I came and never left…
What makes New York so special?
What really seduced me about New York was the mix of people from all different backgrounds and cultures. The night scene would bring together all these incredible and different people in one space, which created an amazing energy.
It is even more amazing, when you witness the power of music, whether there are 200 or 2000 people reacting to the same track, at the same time. Back then it was really, really interesting because you met anyone whether they were young, old, artists, gay, straight, black or white. I didn't matter!
Is this still happening?
I think New York kind of lost that richness a little bit. This happened in the past few years for a lot of different reasons, but also because crowds don't mix as much anymore.
Where did you first work?
It started at Chaos on Watts Street, which kicked off the new wave of super lounges. I met some really amazing people there; we're still friends to this day.
Did you start working with the friends you've met at Chaos?
Well, one thing led to another when we began to move from one club to another. For many years, I always worked with the same group of people. My friends Eric, Henri and I created a tight little team. Together, we approached certain places to offer them a certain degree of partnership, which ranged from music direction to setting up a working team. We did that for a few years for many different projects that were really great, many good memories, and lots of fun. But then I had kids that came out of nowhere, one and then two. (laughs). You know, things are different in New York when you have kids.
How did kids change your approach to your work?
They are my priority. You kind of change your lifestyle around when you realize that you don't take care of only yourself anymore. You have to take care of your family, and New York isn't really the best place to have a family somehow.
Do you ever have days off?
When you have kids, you have to consider if the day is ever truly off or not, but Sundays I usually am. I'm pretty much on the phone or emails 24/7, but it doesn't get too physical on Sundays. That's the one day I really try to stay with Stella and the kids.
Cool – let's go back again for a moment – what happened to the collective or your crew?
We never really decided to start a collective. It just seemed that we never really found the ideal space to express ourselves all together, so each of us had to venture out to do their own projects.
Were people supportive of you guys in the beginning?
As a collective, we were very strong and close-knit, which is one of the reasons our projects worked. We were young and approached people very directly and just told them, "Okay, listen, trust us. We're gonna do this, this and that". It worked for the most part but, with time, most did not understand how we wanted to run a place effectively. Yes, we knew what we were doing and it worked, but with years it became trickier to find a suitable roof to host what we had envisioned.
You talked earlier about New York losing its richness and diversity in nightlife, are you doing anything with your work to cultivate that again?
When I used to do doors, I was always trying to pick a crowd that was interesting. I think it makes the clubs interesting. When I took over the direction of Le Bain, one of my challenges was to try to recreate it which is what I kind of managed to do at subMercer. I bring together artist and parties from different genres to diversify the crowd. .
Is there a golden rule for running a door and getting the mix of people "just right"?
In my own philosophy, there are three aspects that are important at the door. You basically give people a chance to fuck up by engaging them in a short exchange. There are, of course, those who walk straight up to you assuming they will get in. Some can be arrogant and have a major egos. That's when you know they are going to be much worse upstairs.
Secondly, there are people who you might think they won't get in because of the way they look – I say give them a chance and talk to them. They may not care about the way they dress but may be super interesting and do some crazy shit that you don't even know about and even more who are very cool and respectful.
And then the third, it's all about the balanced mix – the right selection of people. I think you have to compare it to cooking a dish or preparing a big salad, for example, if you use too much vinegar, it's not going to taste so good or if you put too much mustard, it's not going to taste so nice either. Also not enough doesn't work so well too. Basically if you put too much of one thing into it, or not enough it's going to ruin the dish.
What are the most important elements for a club?
I think the door and the music are always an essential key in the club. Everything else of course is important, as well, but if those two don't work then you can have the best service and the best cocktail but it won't work. If you don't have such great service and the drinks are okay but you have a great mix of people and the music is good, you can get away with it.
Thank you for this nice talk!
Interview: Oliver Kann
Photography: Grace Vilamil
Text: Alexandra Lee