Discourse, drinks and dinner parties: In the 18th century, the private salons of aristocratic ladies afforded an opportunity for like-minded individuals to meet and exchange ideas. Contemporary Berlin also has its share of people able to bring others together thanks to their expertise and social charisma.
Silke Neumann is one of these individuals. The trained communications and PR specialist has lived in Berlin for eleven years and has been active both privately and professionally in the fields of art and culture. Silke and her agency Bureau N are always part of the inner circle, whether it's the Bauhaus exhibition in the Martin-Gropius-Bau, the abc – art berlin contemporary fair or the Glenn Brown show in Galerie Max Hetzler's temporary location. She enjoys inviting her contacts to themed dinner parties in her pre-war Moabit flat located near the Tiergarten park: "I find it a wonderful way to bring people together who would not otherwise meet," says Silke. "I'm also wild about cooking."
This story is featured in our second book, Freunde von Freunden: Friends, order within Germany here, or find the book internationally at selected retailers.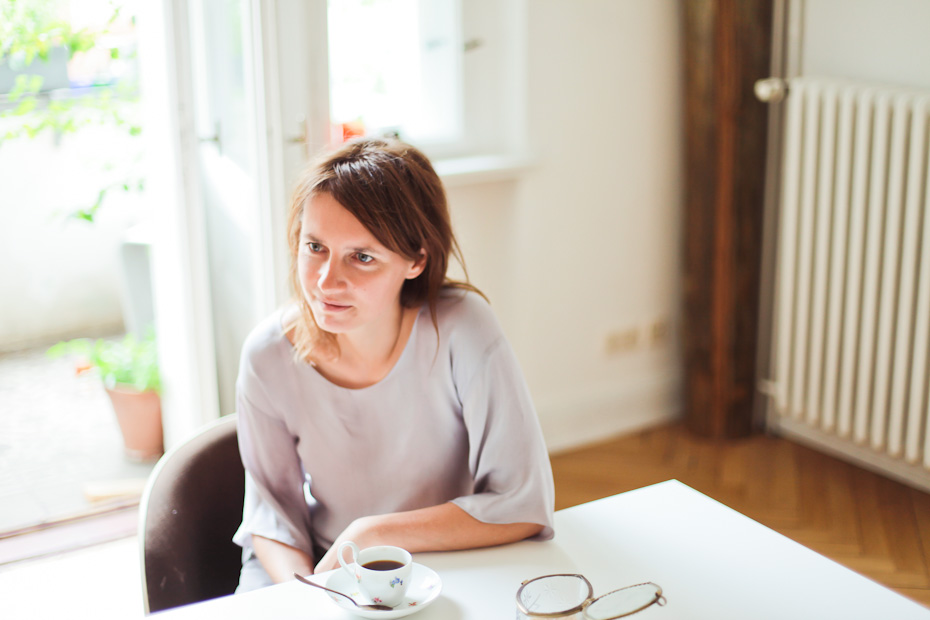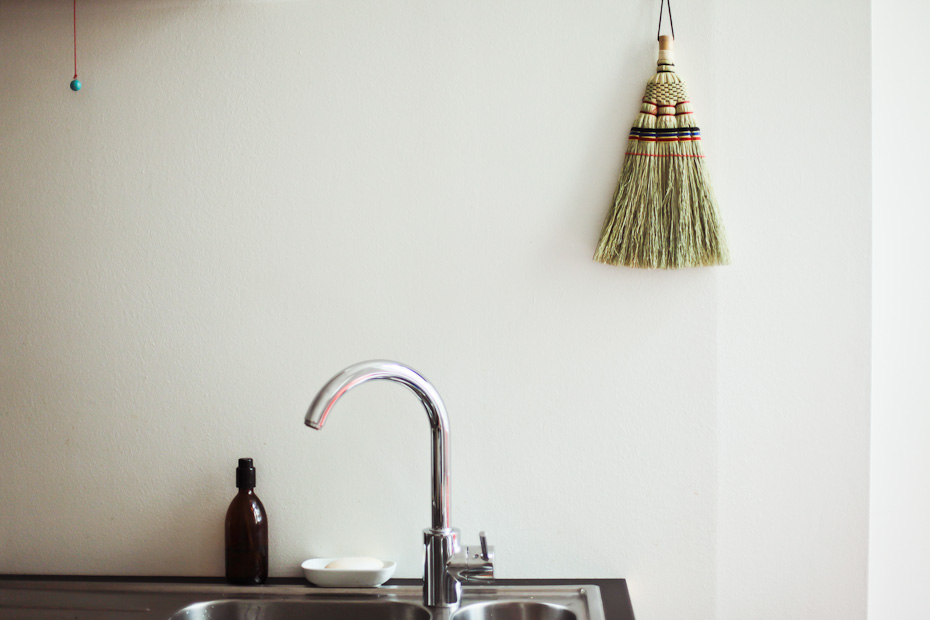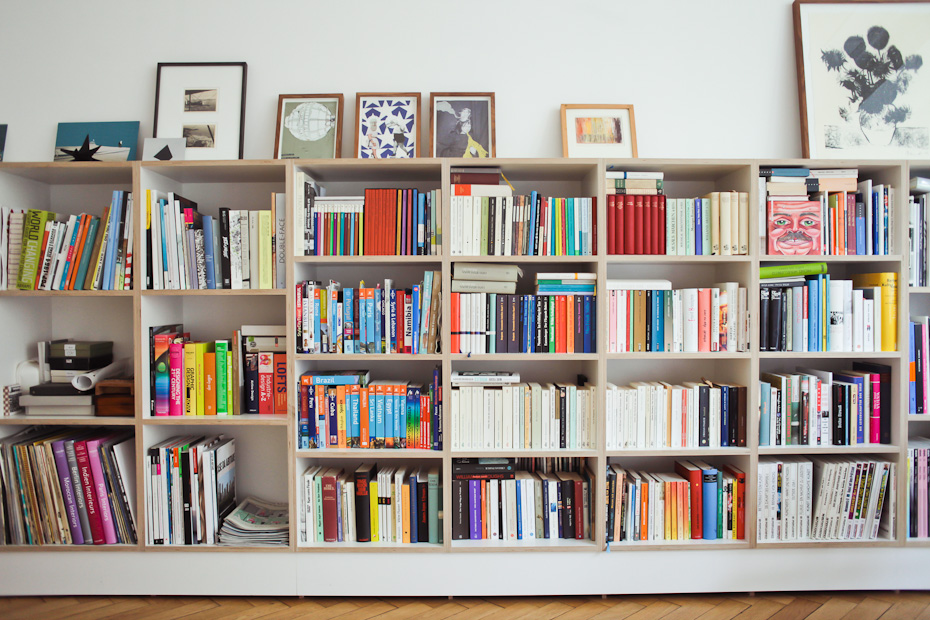 How long have you lived in Berlin and in this apartment?
I've lived in Berlin for eleven years and in this apartment for four. It's taken a while for the apartment to reach its current form, because it's not my style to buy things according to a plan. My apartment has evolved and with it the art and furniture that it contains. Often the works hanging on the walls are by artists I know, or they've been bought from galleries I work with. For instance Marcel Bühler from Andrae Kaufmann Galerie, Betinna Krieg or Alexandra Leykauf. The daybed is by Daniel Heer, a Swiss designer who makes horsehair mattresses by hand and collaborates with Kvadrat. Mornings I sit here in the sun, eating my breakfast and reading the paper. The light object on the wall here is my own creation. My second passion is travel, as you can see in my apartment – there are antiques from Vietnam and a rug from Damascus.
I notice that the dining room has a prominent place in your apartment…
Yes, we often throw dinner parties here. I organized the last one with my friend Sarah Illenberger. We always have a theme. Most recently it was a "moules frites" party, or for spring we took lemons as our inspiration. Sarah designs the invitations and we invite people from our respective fields: artists, designers, architects. I think it's a nice way to bring people together who otherwise might not meet. I also really love cooking, so that's a plus.
Bringing people together is part of your job. Can you tell us more about what you do?
I work in communications with a focus on PR and specialize in art, culture, design and architecture. Those are the people and topics which surround me and excite me. My agency Bureau N is located in the former Polish cultural institute at Hackescher Markt. We have a 250 square meter room in what used to be a cinema. I have a group of tables with three employees and then there are two other groups of tables with journalists such as Ralf Grauel or Holm Friebe – the whole deal, basically.
When did your interest in art begin?
I was in contact with art from a young age because my father would take me to openings and museums. Over time I met more and more people in the field and at some point it was clear that it was an area I wanted to work in as well. For a long time I worked in communications for big brands such as Smart and Smirnoff but something was missing. That's why I decided to go freelance: since then I've worked together with various artists and gallerists such as Max Hetzler, the abc art fair and Clemens Tissi.
Is it hard to penetrate the Berlin art scene?
I was lucky enough to get a relatively early start. I first worked for Häberlein & Maurer before switching to the field of culture seven years ago. At the time, many galleries and institutions still handled their communications in-house. Things have become more professional and a lot has changed in the intervening years. I was just there early on and that's why I have a good network.
Which projects are you particularly proud of?
I think Gallery Weekend and abc are fantastic – I would count them among the most exciting art events in the city. Otherwise I've just finished a very cool project for the Haus der Kulturen der Welt and for the Kubus in Berghain.
So you're in charge of communications. Do you sometimes to curatorial work too?
No, I do communications. But of course that goes far beyond just writing a press release and sending it out. I work very closely together with curators; we check in with one another and think about what will work and what won't work. We also look after the catalog, website and merchandising for abc.
Which work are you most impressed by?
I remember it very clearly. It was Monet in Munich, an enormous triptych that one just sunk into. And a couple of months ago I had a similar experience with a work by Bridget Riley. Her circle piece was drawn onto a fifteen-meter wall, millimeter by millimeter, by a Swiss team. That was impressive.
Do you have something in your apartment that you can't bring yourself to get rid of?
Behind you there's a guard that my father made and gave me when I moved out. The movers always ask me why I have such a weird object, but I've carried it everywhere with me. The same goes for that stone there. It's from the garden wall in my parents' house and it's been my bedpost and many other things. It will stay with me too.
What drew you to Moabit?
Like so many others I started out in Prenzlauer Berg, in particular in the Bötzow neighborhood, but after a while it just got to be too much for me. Then I was searching for a larger apartment with my boyfriend at the time, and friends of mine who now live next door told me about this place. At first I thought "Are you nuts? Why would I want to move to Moabit?" But it's true that you're more likely to find these great apartments in the west. Also, I have many friends in the area and the park is just around the corner. Still, the area could use a few more bars and restaurants. I love riding my bicycle and there are some great paths around here along the Spree. I definitely don't need a car.
You have a lot of art in your apartment. Do you consider yourself a collector?
No, I wouldn't say that. There's no system to it, I don't own a set of works or anything.
What are your career goals?
At the moment I'm opening an office in Lisbon. A friend I've often worked together with on projects over the years moved there three years ago. She works for the Lisbon Architecture Triennale and we realized Portugal doesn't have an agency with our focus. Our first customer is the Lisbonaire, a design apartment hotel. We hope to expand further and we're currently in talks with art book publishers and museums. My goal is to have a winter base in Lisbon and to live and work there three months a year. Naturally, my colleagues like the idea. Lisbon is great in comparison to other cities such as London because you can experiment without risking financial ruin.
Is it typical for you to experiment?
I think so. I'm easily excited by new things. It isn't always a strategic decision. If I feel like doing something, such as the new Lisbon office, then I have enough energy to get things going. And I think it's very exciting to discover the cultural differences in work environments. That's why I'm such an avid traveler. For the last five years I've gone away for all of December. This year I'm traveling through Brazil. In previous years I visited Thailand, Laos, Vietnam, Beirut and Damascus, South Africa, Argentina and Uruguay…
Are you a real backpacker?
Yes, definitely. I always look for friendly hostels where I can meet interesting people. I met an artist in Vietnam who invited me to visit his family for Christmas Eve. There was turtle soup and lots of vodka and even a little cake with a Christmas tree on top – totally wacky and sweet.
Do you document your travels?
Yes, with photos. But actually I document my travels through the objects I bring home. I guess you can see that looking around my apartment.
Have you ever played with the idea of setting up a life elsewhere and leaving Berlin behind?
No. I love traveling, but I love Berlin and my work too, and after a month away I always want to come back. That's the greatest luxury – working in a culturally dynamic city and being able to travel to different places.
Do you enjoy being the boss?
Yes. I like making decisions. And at the same time I see my employees as partners. They bring their own ideas with them and work independently. But I think it's good that there's no-one over me trying to boss me around. Processes take a long time in big agencies. That for instance is one thing I really like about abc – you work directly with the gallerists and the entire team. And it's great to be your own boss – I was just at Art Basel and in Venice at the Biennale the week before, and now I'm traveling to Istanbul. And I don't have to justify to anyone why I think these trips are worthwhile. Of course it's work, but it's not only work. That's part of our field, and my employees know that. It's important to get out and be curious. And if you're hung over and need to spend the morning on the balcony because you were out late the night before, then that's OK.
How important are the internet and social media in your work?
No-one can survive without email these days. As far as social media goes, a lot has changed. It's a lot easier to stay informed about art; boundaries melt away. I read some great blogs, such as But does it float where I can see connections between many different disciplines. The Internet has done a great deal to advance this openness, and I'm grateful for that.
Many thanks for your time and for the fascinating interview.
You can learn more about Silke and her current projects at her agency website Bureau N and on Facebook.
Photography: Ailine Liefeld
Interview: Louisa Löwenstein
Text & Translation: Sylee Gore and Sarah Weinknecht