Tokyo. The sound of the city's name conjures a chain of strong and dazzling images; however, beach life and surf culture are certainly not part of the equation.
Growing up as a third generation of Edokko and born to a father wedded to surf, it's no surprise that nearby beaches have always been inherent in Sayori's city life.
While her father, Toyotsugu, retains his habit of driving down to his favorite surf spot in Inamuragasaki whenever he needs a break from his daily job as an architect, Sayori found her own creative escape in music. As an aspiring illustrator and artist, she belongs to a rare species of young creatives in Tokyo who have managed to make a living from what they really love. In Sayori's case that's sketching, doodling and painting; her tools for opening up little realms of rich associations expanding beyond the visible while reflecting a passionate and intuitive connection to life, people and music.
We visit the Wada family at home in Jiyūgaoka, a central Tokyo neighborhood. Although we are overlooking a sea of houses instead of the deep blue, we can immediately tell that Toyotsugu had sun and waves on his mind when designing the house. A sun-flooded oasis of calm with warm wooden materials and an armada of plants relaxes visitors. Before heading down to the beach town of Inamuragasaki, Sayori's mum serves us mikan and nori mochi – the delicious and way more elaborate Japanese equivalent of what you would get on a European or American breakfast plate.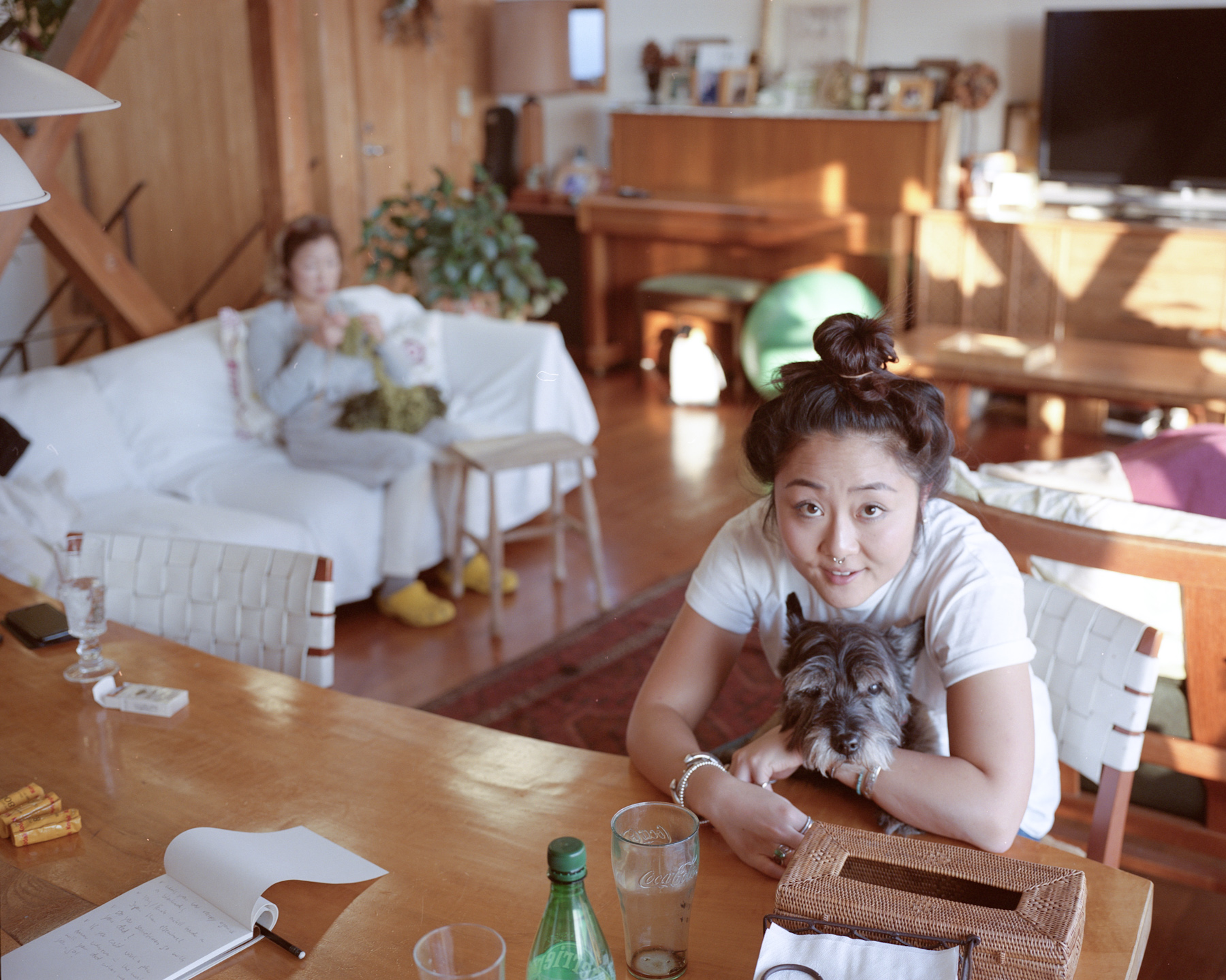 What lies ahead of us is a day full of stories from the past, garnished with a never-ending feast that seamlessly merges a ramen and sake lunch with a yakitori BBQ, while the crimson color of the horizon slowly disappears behind Tokyo's warren outskirts.
While driving to Kamakura, Sayori begins to tell the story of how her parents met.
Sayori:Back in the days, Nijima was a crazy party and surf spot. My parents used to spend their summers there; my mum was working at a dining room and my dad at a guest house. They met at a shack on a cliff where you could check out the waves. Unfortunately, during that time, my mum had another boyfriend who was competing against my dad in a local surf competition. My dad lost the competition to him but apart from that, everything worked out pretty well for him. They met again in Aoyama at Shakey's, which was a pizza joint and popular hangout among surfers. And that's when everything started.
I would love to experience Tokyo back in those days…

Sayori: My parents are both from Tokyo and grew up with a specific Tokyo Sound. We just talked about it yesterday. The American influence was pretty big during that time, which led to a very rich music scene. There were all kinds of music and they listened to everything from Motown and Disco to the Stones, Beatles, Jackson Brown, Eagles, Crosby, Stills, Nash & Young and some Hawaiian music like Kalapana, Pablo and Cruise and Cecilio and Kapono.

There is a very funny anecdote about my dad: When he was in high-school he started surfing, so he was this cool surfer guy; always tanned. But, since he was part of a wrestling club at school, he had to shave his head and sometimes when he got in trouble, his teachers would also force him to shave. The problem was that he wanted to go to discos on Fridays but, of course, showing up without hair was really embarrassing. So he bought a wig and asked the barber to turn it into an afro! His nickname for disco Fridays was "Sunny." Once, while doing this soul train dance in front of everyone, he went so fast that his wig fell off. He was a legend.
Where is the best surf spot around Tokyo?

Toyotsugu: I prefer Zushi and Kamakura; Chiba is not too bad either. When typhoons hit, surfing is good everywhere but you have to know where to go.

When did you start surfing?

Toyotsugu: When I was 14 years old. Nowadays, it's still pretty much the same crowd from back then. They all still live around Kamakura and some in Tokyo. I lived in Kamakura for two years when I was 20, to be able to surf all the time. I worked in Yokohama at the port – I was unloading the containers from the big ships that arrived.

Would you say that the surf scene in Japan is different from anywhere else?

Toyotsugu: Mh, I never thought about it. It's the same everywhere, no? It's all about freedom and waves.

Do you go surfing outside Japan as well?

Toyotsugu: Yes, my last trip was to Taiwan. At the time, the typhoon had just hit the coast of the country and the waves were so big that you weren't allowed to go into the water. We had to hide from the police but they were following us and we ended up not going into the water. (Sayori's mum shows us a picture of him with a policeman confiscating the surfboard.)

At the moment, I am working on a house project in Hawaii, so that will be a good chance to surf.
Did you always know that you wanted to become an architect?

Toyotsugu: Since I was a kid, yes. I always wanted to do interior and design, not only architecture. Architecture is only one side of my practice.

Which architect influenced you the most?

I read an interview with an artist couple that designed their house from the inside to the outside. They thought it was kind of odd that most architects start with the exterior. Can you identify with this approach?

Toyotsugu: When I built the house for us I had a vision for both the inside and outside – for me, this is one thing. The house feels like a beach house and is influenced by a life near the sea. When I was 20, I went abroad for the first time in my life – it was a surf trip to Santa Cruz. All these houses on the beach, all the open space; that really impressed and influenced me.

Sayori, when did you start drawing? Can you remember?

Sayori: When my sister and I were little, I hated the fact that my dad would never take us to a normal toy or candy store. We would always go to interior design shops. Now I see what a huge influence this has had on me. Ever since I was little, drawing was the only thing I wanted to do. At school, I always enjoyed art and music the most – studying really wasn't my favorite thing. I would always sketch and doodle on the side of my paper during exams. The style I have today is still like this, very sketchy. I have been working as an illustrator since I was a student, which is great.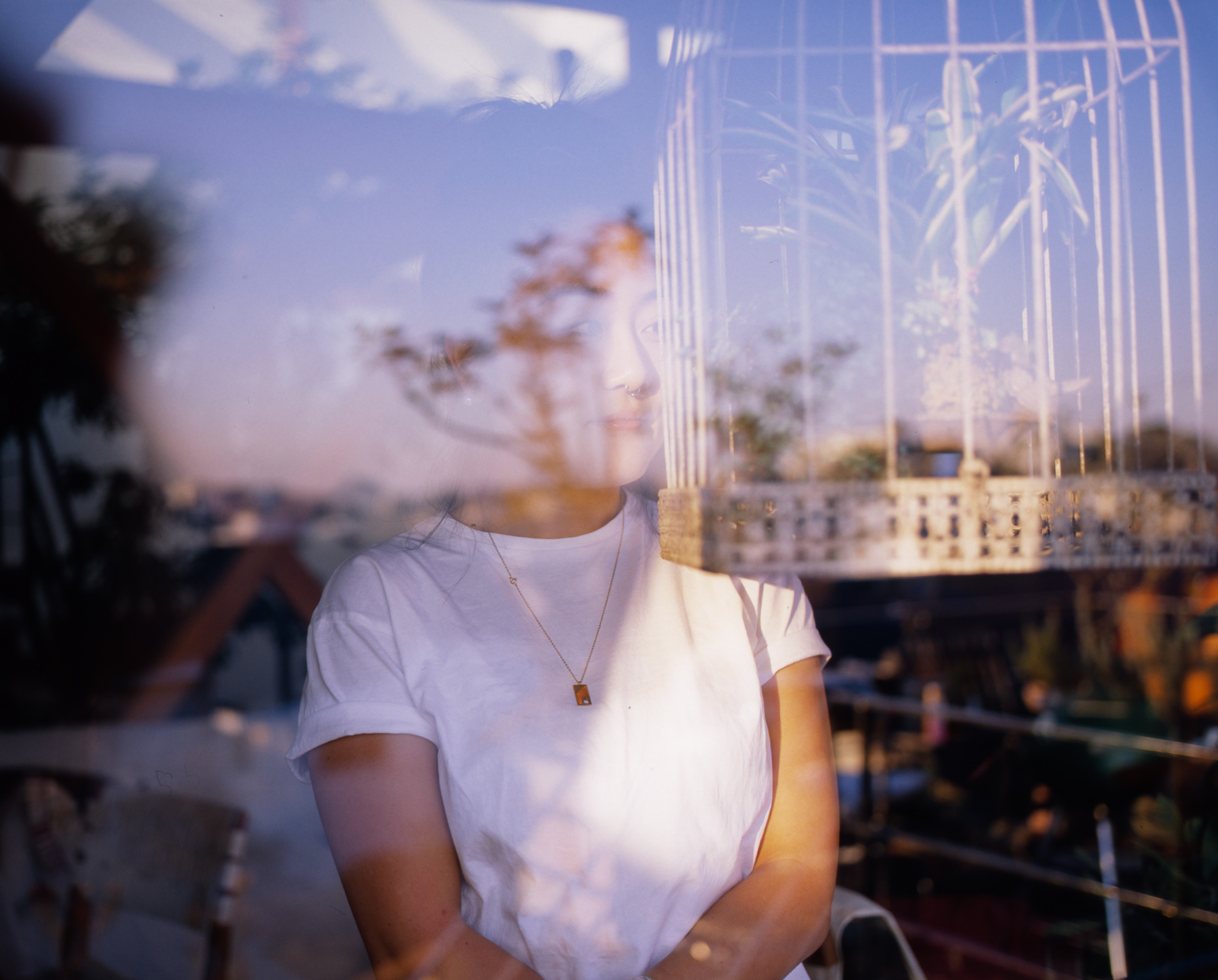 Did you go to art school?

Sayori: I went to a normal university where I took an art major. We were trained in painting but also digital design. Back in high-school, I joined the computer graphics club with all the geeks. Everyone was picking their noses and eating snots, and it was a lot of fun for me to hang out with the geeks. I guess I was one of them.

Would you say your dad got you into art?

Did you ever second-guess your decision to become an artist?

Sayori: No, never. During my last year at university, I knew I would either go into the music business or arts. In Japan, before going in for a job interview, you have to write a résumé. On the first page there was a square where you had to say why you were the right person for the job. So, basically, you had to express yourself in words, which was the worst for me. I sat in front of it and thought, "I can't do this." I tried for five minutes and then I decided, "Ok, I won't go into the business side of things."

After I graduated, I went to New York for a year and when I came back to Tokyo I started working for a graphic design company. I was doing seasonal ads for Tokyu Hands. I mostly used illustrations for these ads, and I grew confident in it. And then I thought,  "Maybe I can try this as a freelancer." But, of course, you can't just become a freelancer right after school, so I stayed with the company for three years before going independent.
How did New York influence you as an artist?

Sayori: When I went to New York, I was just sort of being a housewife for my boyfriend. I wasn't doing any art. I would go to museums or Central Park in my bikini, sit in the sun and sketch a little bit. I don't know how the city influenced me as an 'artist,' but there is something about New York that I've never experienced anywhere else; a certain magic. One night I randomly ran into a jazz musician I adored. We had pizza at a corner shop once – actually, he was not eating, just watching me eat. The pizza store was empty and he was sitting on his trumpet case – everything was just so romantic.

What did it feel like being in New York without working on creative projects?

Sayori: Back then I didn't have a career yet, so it just felt like a long vacation. After my boyfriend and I broke up, I left New York, although I would have loved to stay. But I always thought I wouldn't be able to survive in New York since it's so competitive, and you need to have these art conversations all the time in order to distinguish yourself from the rest. But I will definitely go back there soon!

Do you surround yourself with other artists in Tokyo?

Sayori: I have a lot of musician friends but not really any painter friends. Maybe I can't get along with them so well. Of course, I enjoy being surrounded by art but, even more so, I enjoy being surrounded by music.

Tell me about the role music plays for you as an artist?

Sayori: I always listen to music when I paint. Always. It's a ticket that allows me to go somewhere else. It's extremely important to me. Jazz and especially Bebop are the most inspirational when I paint, to name a few. But it's so difficult to pick just one. Blues, Folk, Punk Rock and Funk – I like everything. And I really love double bass. If you go to a live concert, of course, the vocals, drums and guitars are the first things you notice, but for the double bass you have to pay attention to the sound. The mystery of sound is very appealing to me. The double bass players are also always the geekiest ones with shy faces…(laughs) I think they are the kind of people I want to be.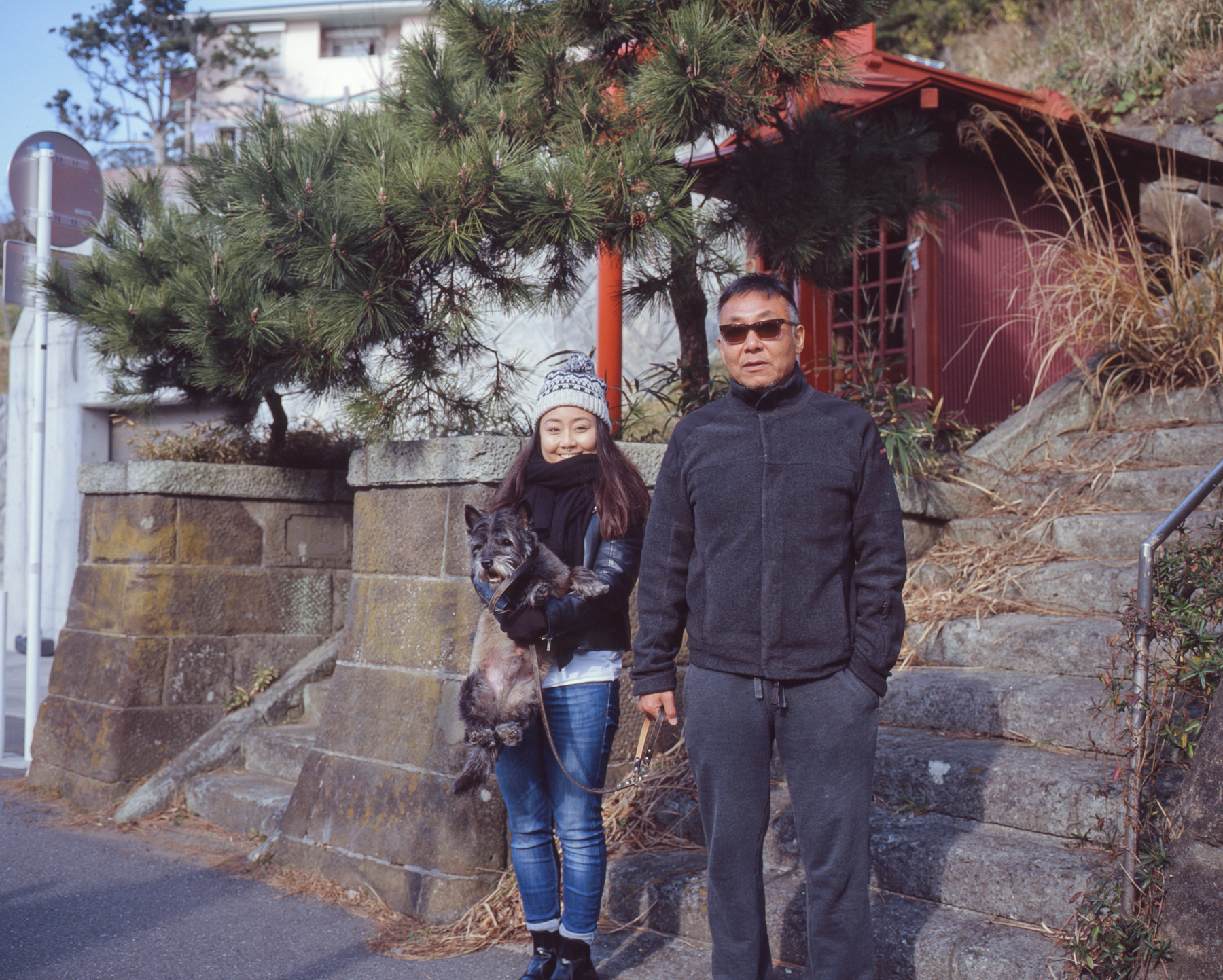 Is jazz something your dad introduced to you or did you discover it yourself?

Sayori: He loved Oscar Peterson but he was more into Motown. I started from R&B, Hip Hop, and then Jazz. It was really something I discovered myself. When I lived in New York I used to go to many Jazz concerts, so I guess New York is my big influence when it comes to music.

What about art influences?

Sayori: My biggest ones are without question Basquiat and my friend, Shohei Takasaki. He kind of looks like Basquiat and I used to have a huge crush on him (laughs). I admire his work a lot. Matisse's and Le Corbusier's paintings are also an influence but, like I said before, I don't really surround myself with art people and I don't know much about art. I can pretty much go on talking about music forever, but an art conversation with me is over after ten minutes.

When you work on illustrations or drawings for clients, how free are you with the whole process?

Sayori: It depends. Some clients are okay with explaining the concept and then giving me a hundred percent creative freedom and trust. They don't see the work until I show them the final result. But with other clients, I have to work on rough sketches over and over again. Since I've been doing my live paintings, I found a place where I can exercise my creative freedom. I know many illustrators that have two jobs; they work at restaurants or shops on the side. I am pretty lucky that I have illustration as a paying job, so I can do whatever I want as an artist. There are not that many freelancers in Japan yet, so I am lucky.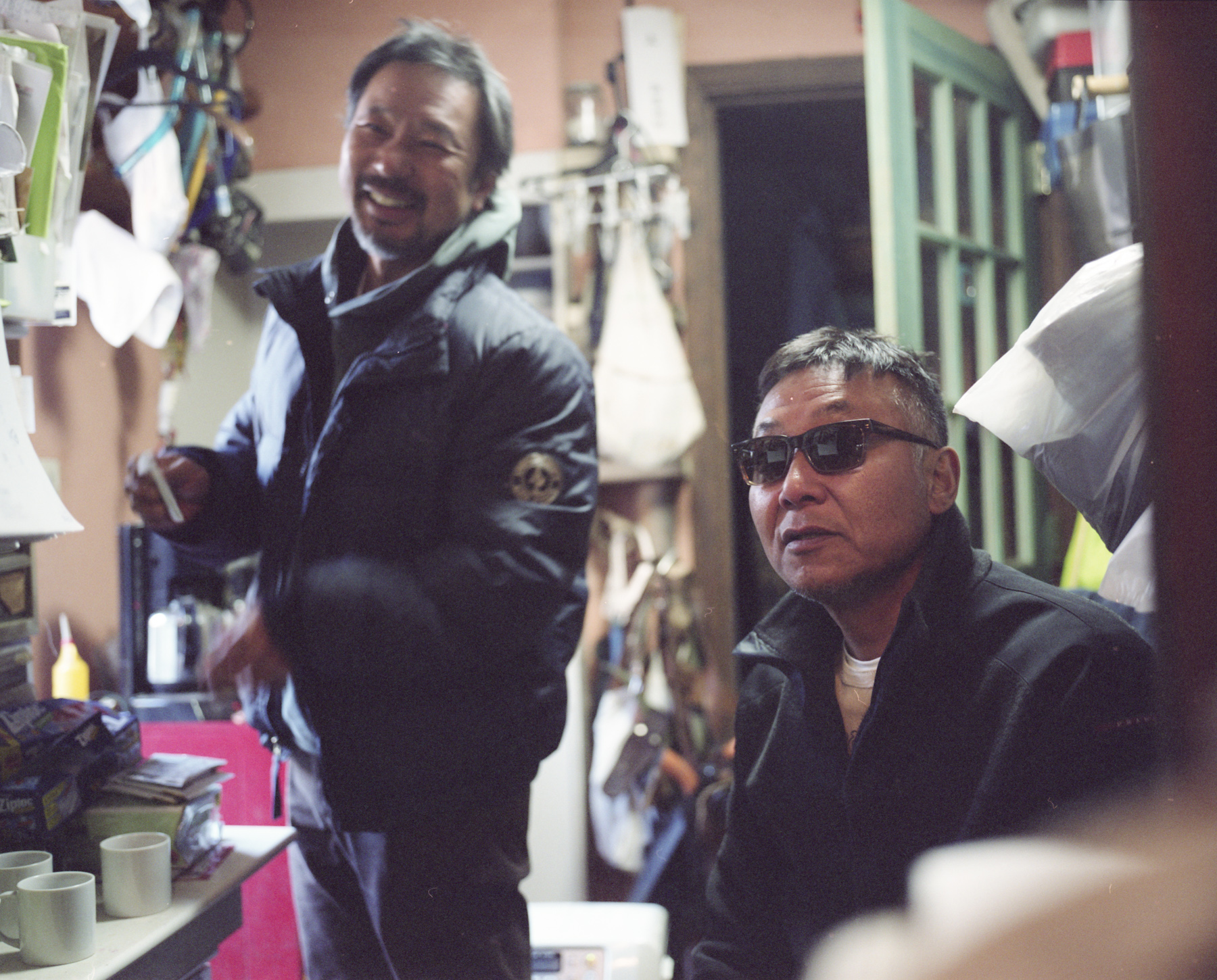 What was it like when you did your first live painting?

Sayori: Although I was used to painting on canvas, I didn't know how to deal with one hour of painting. There are certain factors you have to consider, for example: How much time does it take for the background to dry before painting on top of it? If it's humid it takes longer, and so on. So I really didn't know how to perform with painting. Now I enjoy it and my style has evolved. But whenever I do a live painting I have to drink, I can't do it sober.

What work are you most proud of so far?

Sayori: Definitely the new campaign I did with agnès b. which was just presented last week here in Japan. It has been my dream to work with her brand; for me she is like the Bob Dylan of fashion. She never changes her style according to trends and just keeps on creating a certain culture for any generation. I admire her a lot!
I also enjoy doing mural paintings and being part of the process when a new restaurant, shop or café is created. I love to work with the old worker guys; the construction workers. My dad is an architect, my granddad is an architect and my great-granddad was a construction worker, so I kind of grew up in this "man's world." I enjoy the atmosphere and work ethics in this type of settings. These workers are so professional in what they do but they are not social at all; very quiet and just concentrated. It's like being surrounded by double bass players (laughs).
What is your goal for the future, professionally?

Sayori: To design covers for Blue Note Records. Punk is dead? Hip Hop is dead? Music is dead.

For me, only Blue Note can save the music. And, of course, all other independent labels and musicians who live for analog music. The moment of discovering a certain sound that you've never heard before is like finding treasure. You get the same experience with Blue Note designs – they are simple and minimal but at the same time always shocking and thrilling.
Thanks, Sayori and Toyotsugu! It was a beautiful day with intriguing talks and great food.
Check out Sayori's illustrations and the works of Toyotsugu's architecture company here.
We're always thrilled about getting an insight into Tokyo's creative scene, find all our portraits from Japan's capital here.
This portrait is part of our ongoing collaboration with ZEIT Online who presents a special curation of our pictures on ZEIT Magazin Online.
Interview: Antonia Märzhauser
Photography: Gui Martinez