Having established herself as a prominent name among the Munich gastronomy scene during the last few years, Sandra Forster has a string of achievements to her bow. After becoming financially independent as an eighteen year old by opening her own piercing studio, she then went on to establish legendary bars such as "Hit the Sky" and "Café King", in addition to the vegan restaurant, "Zerwirk". Today this entrepreneurial starlet tampers with a training school for gastronomy called 'Roecklplatz', the club 'Kong,' and the Vietnamese restaurant 'Charlie.' We find out about Sandra's beginnings and passions while getting behind the scenes at her home accompanied by a fresh spritzer and ginger in hand.
Walking trough Sandra's little street within Glockenbach's vicinity fragile rays of sunshine reflect in all directions, while a frosty wind for Munich standards is present in the air. The residents call it 'zapfig,' which translates as something like 'ice cold.' Sandra's apartment invites visitors with a pleasant lavender scent and the warm glow of a bare fireplace. The colorful souvenirs from the many places Sandra has visited over the years vividly decorate her walls and shelves, presenting a slightly kitsch atmosphere.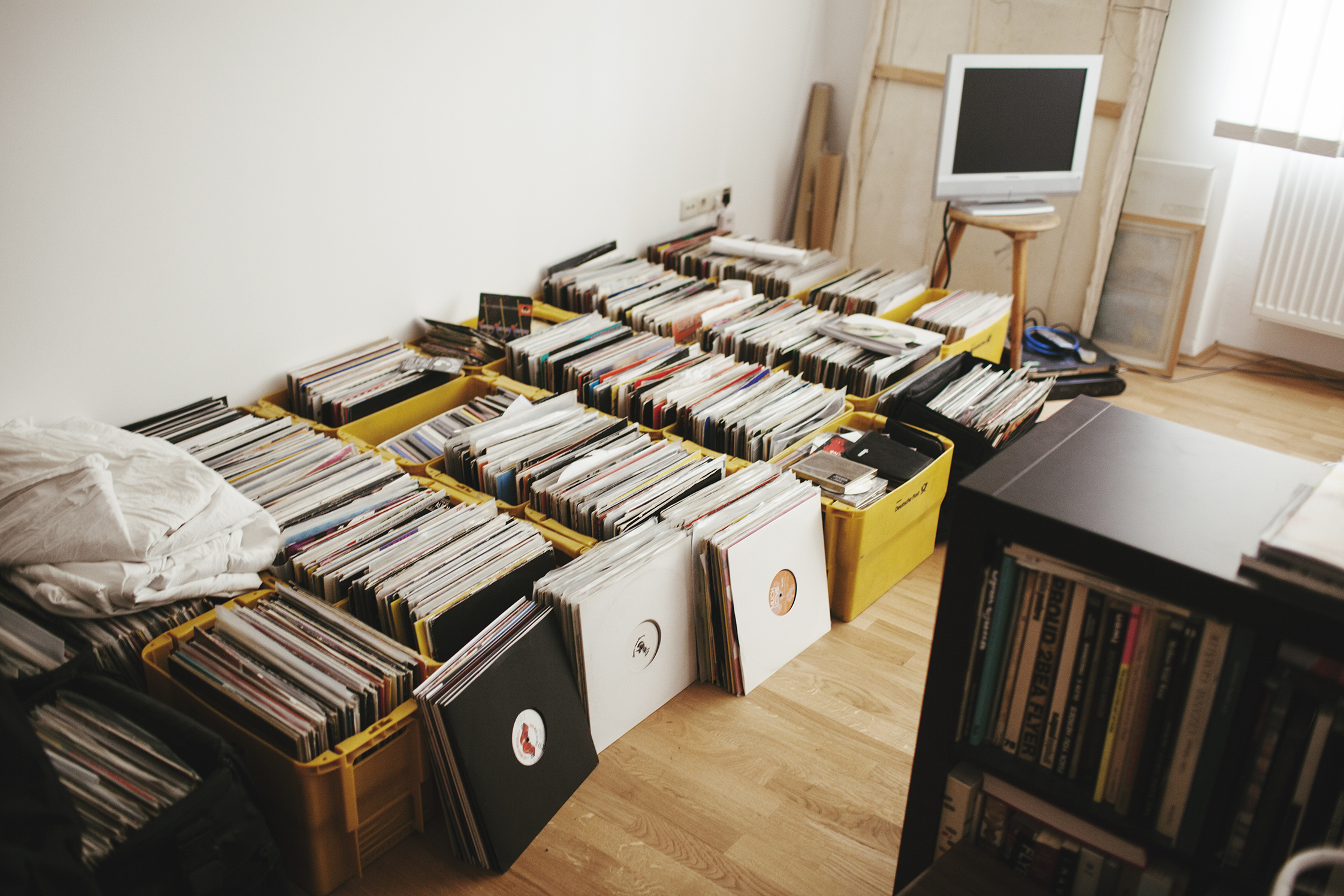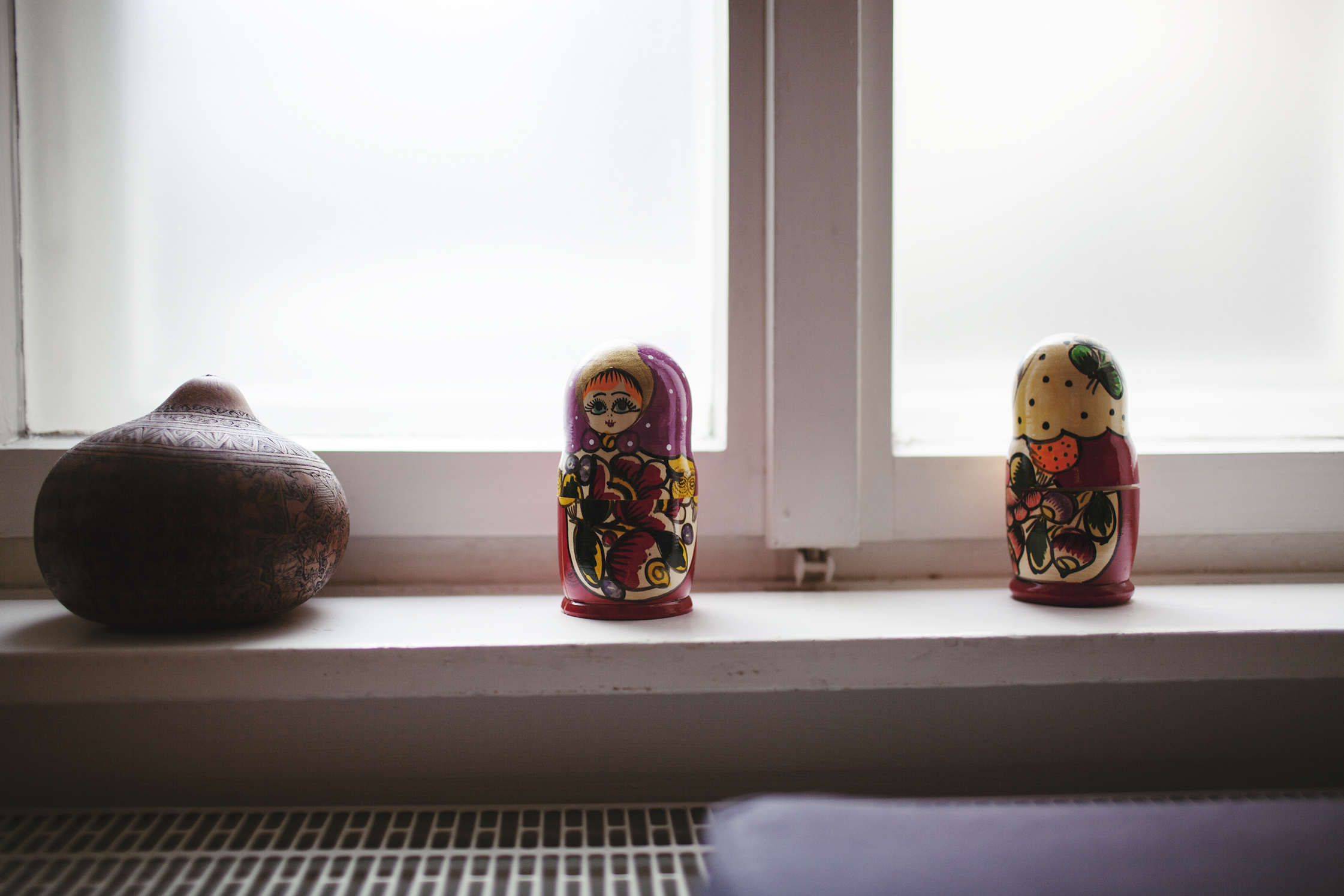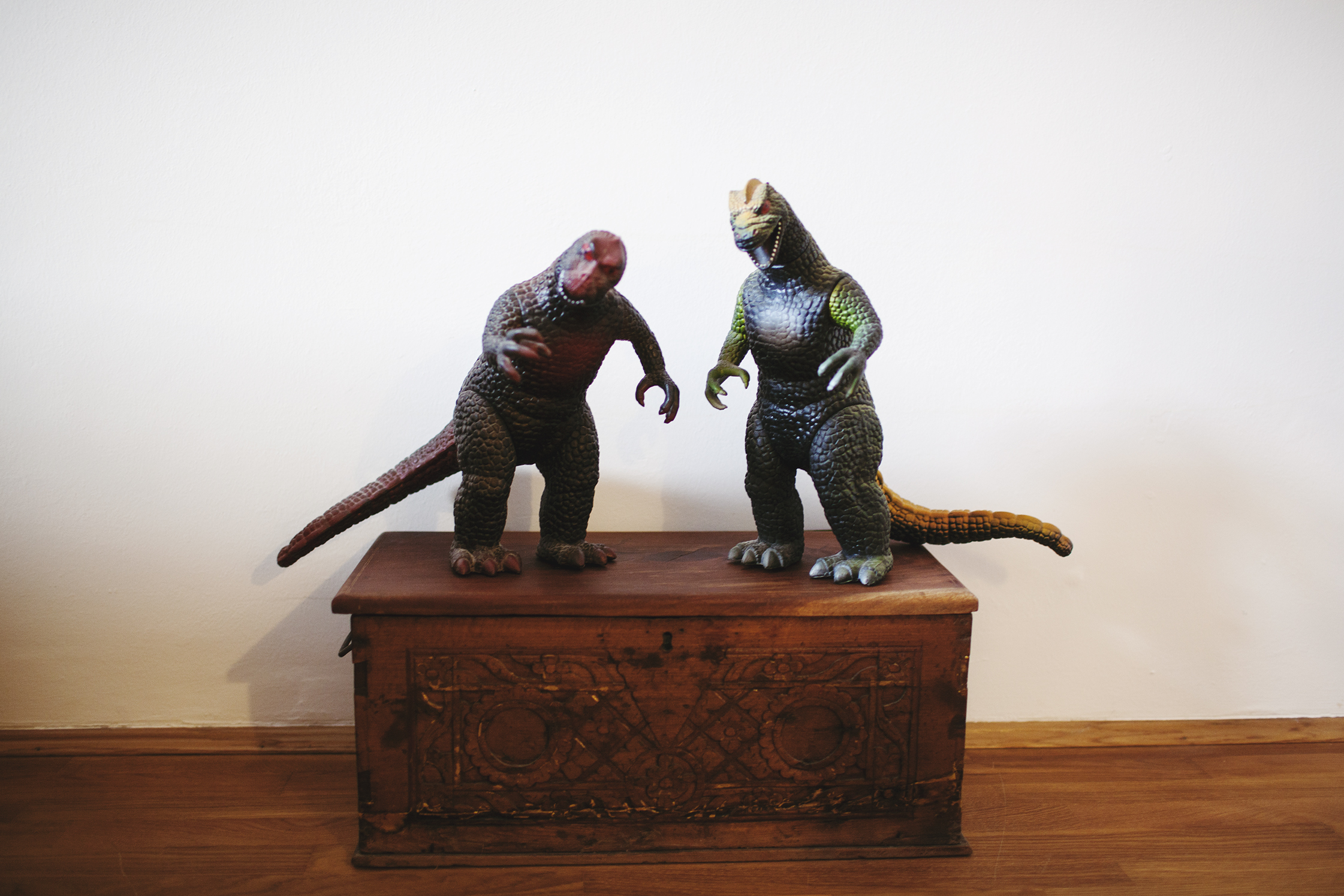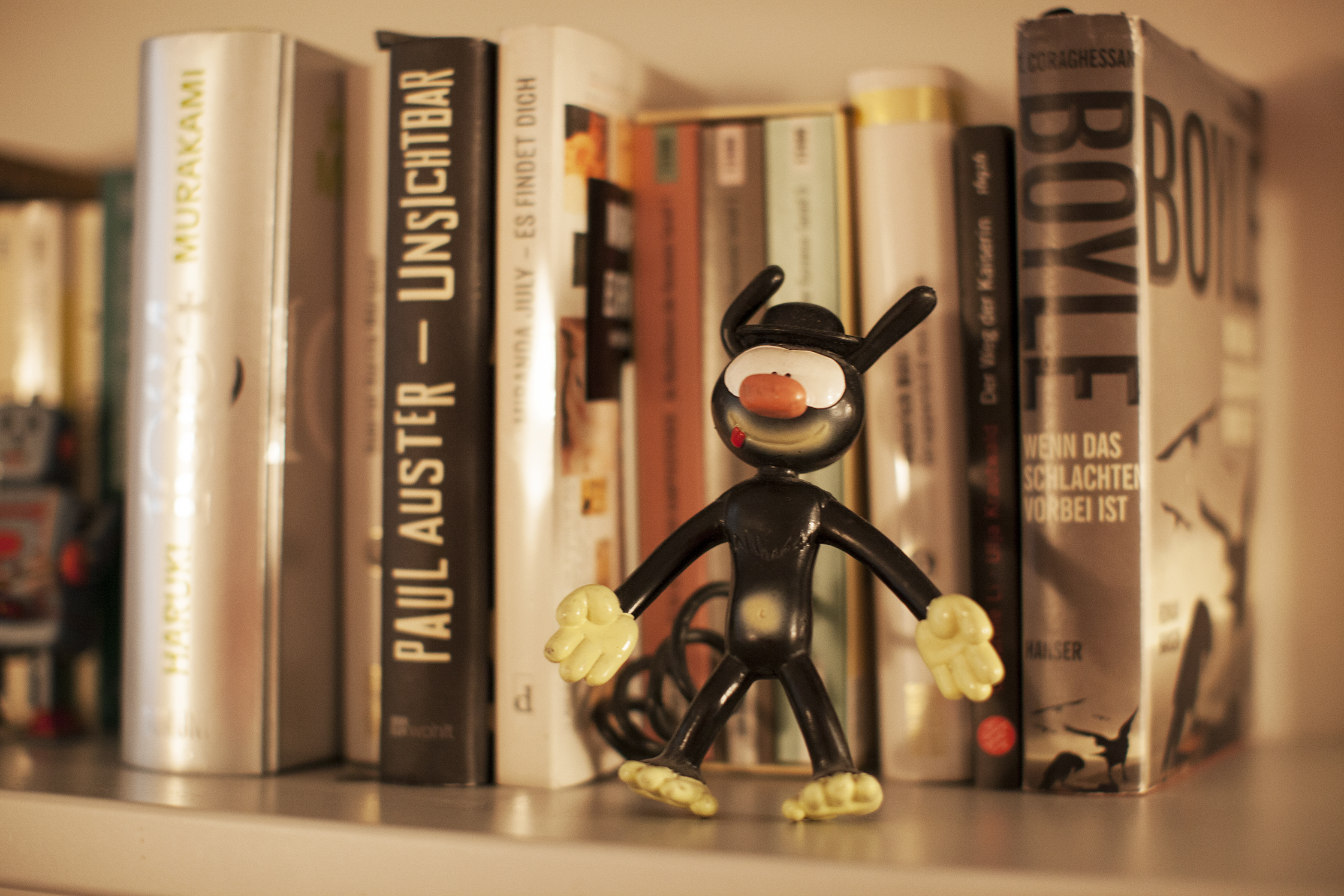 Your career path from managing a piercing- tattoo studio to being an entrepreneur and high profile restaurateur is fairly uncommon. How did this come about?
When I was young I opened a piercing studio which did really well, giving me financial independence. A few years later, I had the idea of opening a restaurant with a novel concept – something that had not been done before. I was extremely lucky in regards to realizing this dream so quickly. My friends, who were in the gastronomy scene, were a huge help.
What was the concept behind your first venue 'Hit the Sky?'
The style was quite girly. Colours like red and pink dominated the interior of the place. Additionally, there was vintage furniture and many home-made things. A bar with that kind of landscape was extremely rare back then. Even though there were bars in the classic sense, modern and young concepts were lacking within the scene. We filled this specific gap with 'Hit the Sky.'
How did it continue?
After that I founded 'Zappelforster,' which was open during the day at Gärtnerplatz. I quickly realized that I wanted to become independent. Gastronomy offers a great possibility for this as one is able to work in various genres: from opening a restaurant to an after-hour club, one is able to realize individual concepts.There is enough variety to substantiate ideas. Even though I was never taught, I was able to educate myself and learn along the way. Now as the years have passed, I am a professional.
What are the cornerstones for a successful gastronomy career?
It is of most importance to have a well thought through concept. Instead of writing a 20 page long script with graphics and other such things, I had the visions in my head. It is also important to let go of the dream of being the boss and be prepared to also perform the 'dirty' work. In emergencies, this could mean to pump out the toilets. On the other hand, one cannot be too influenced by the constant and intensive work that occurs especially at night. Besides this, I think it's important not take a lot of money to hand in the beginning. Today, I try to have low budgets and prefer to equip venues later. An initial high investment strips the business of creativity and organic potential.
Out of all your business ventures, do you have a favorite?
Not really. I guess the excitement is in the next new thing.I love to open new places. With this I don't mean the opening parties, but content-wise and optical concept development and design.
What is a normal work day like for you?
I disperse the different tasks on different days. For instance, Tuesday I go shopping and Wednesday I take care of the accounting. This is how it works best for me.
Munich is definitely not an easy place to open up a restaurant, is it?
Most definitely it is difficult. Even though I have a broad network, I was never able to locate facilities right away, as there are just few. I looked for the space for 'Charlie's' for two years.
There are certain clichés one can association with Munich, do they ring true?
Munich is a very rich city, which is its best target. I have to say that I am personally bothered by its conservative structure and thinking. I had to put up a lot of fights for my own projects because of its specific mentality that is very controlling. But all in all I love living here. The city provides me with a valuable security and familiarity.
How does Munich's nightlife compare to other big cities?
Munich has always had a club landscape that could compete with others since the 1950s. With a city of only 1.5 million people, the choices for clubbing are infinite. A place like New York couldn't even compete with this, but New York also practices a very different club culture. To compare Munich to Berlin seems a little strange. Due to Berlin's vast possibilities, it has gained significantly in population during the last few years. But this 'roughness' is not really my thing and I try to avoid comparing these two places. We have a lot of variety in Munich and I have never had the difficulty to go out – it is more the problem of having gone out too much.
What was your inspiration and concept behind your new project Charlie?
Firstly, it is a Vietnamese restaurant with a very traditional and simple kitchen. One could basically define it as an 'old, Vietnamese farmer's kitchen.' The menu is small, everything is fresh, and the meat is organic. As I am vegetarian, I always make sure that there is enough variety with regards to this. The furnishing is quite simple. The place used to be an old Bavarian inn. We only did a minor paint job, installed a new floor, and sandblasted some furniture. I developed the concept together with Nitzan Cohen, a successful industrial designer. He had the idea to paint the dark brown, dismal furniture. The result was beautiful and financially affordable.
Since last year, 'Charlie' has an additional bar on Saturdays, in a disused bowling alley space. We used herringbone parquet flooring and installed a lighting system within the walls and floor. As 'Charlie' may a bit out of reach for most people, we had the idea to unite the club and restaurant. The concept worked out really well, as people come here to eat, stay for a few drinks, and maybe swing their hips to a few songs afterwards.
What kind of people go to Charlie?
The goal is to have our friends and people our age there. Of course, a younger crowd is welcome to come, but we strive to have a mature environment. The club also serves as a little network exchange. So for eighteen year olds this atmosphere would not make much sense. We definitely have a hard bouncer, something that doesn't really exist anymore in Munich. But when I see that someone didn't make it in, I always have to flee as I become uncomfortable.
Every club wants to be the best in the world. How does this apply to you and how did it change from Café King to Kong?
Café King has an extraordinary location, ambience, and vibe. The guests would arrive early in the afternoon, drink their coffee on the sun terrace, afterwards order their first glass of wine, and suddenly it is four o'clock in the morning. This behavior was mainly accidental, which is why I loved it so much. We don't have that at Kong, but the location and the related usage is very different. At the beginning we thought about opening a bar at eight, but it simply didn't work.
What is your favorite drink?
Obstler and champagne, even though I don't deal well with the prickling so much anymore. Champagne is tricky like that. I don't really like just cocktails. I taste them of course and will finish one if it is in front of me, but I would never think about ordering a fancy cocktail. Way too complicated.
You continue to reinvent yourself through your new ideas – do you see yourself as a pioneer of sorts?
This is difficult to answer as I didn't plan or set out to do any of this consciously. Realizing this path was a dream of mine and along the way it has been extremely rewarding. Establishing the very first vegan restaurant in Germany and offering soy milk and organic lemonade had nothing to do with marketing. As I don't eat any animal related products, it was something natural to sell things like that. I think being a woman also contributes to the success. The industry mainly consists of men, which is why I was probably pushed towards the foreground. However, I am considered an equal amongst my male partners and all concepts and ideas are developed together.
Can you see yourself expanding your concept nationally?
No, I am not a person that can duplicate. All these concepts are individual that breathe in their place of origin. I couldn't imagine to create a copy.
Sandra many thanks for sharing your journey of success. We look forward to hearing about your next venture. To find out more about Sandra's restaurants visit the websites of her restaurant Charlie and the club Kong.
Photography: Christoph Schaller
Interview & Text: Julia Stoklasa