One of Denmark's most notorious and popular fashion photographers is actually a Brit. Sacha Maric moved to Copenhagen some years ago, with a degree in fine art and a portfolio full of gruesome pictures from the world's war zones in his pocket. Now he is shooting campaigns for brands, lookbooks for fashion companies and editorials for glossy magazines. Even though his subjects changed, he still remains true to his very own style of work. His photos are raw and dark, but strangely also full of humor.
Maric's latest art project is Good Mother And Good Father, a series of pictures that are a meditation on life, death and sex, inspired by the birth of his daughter.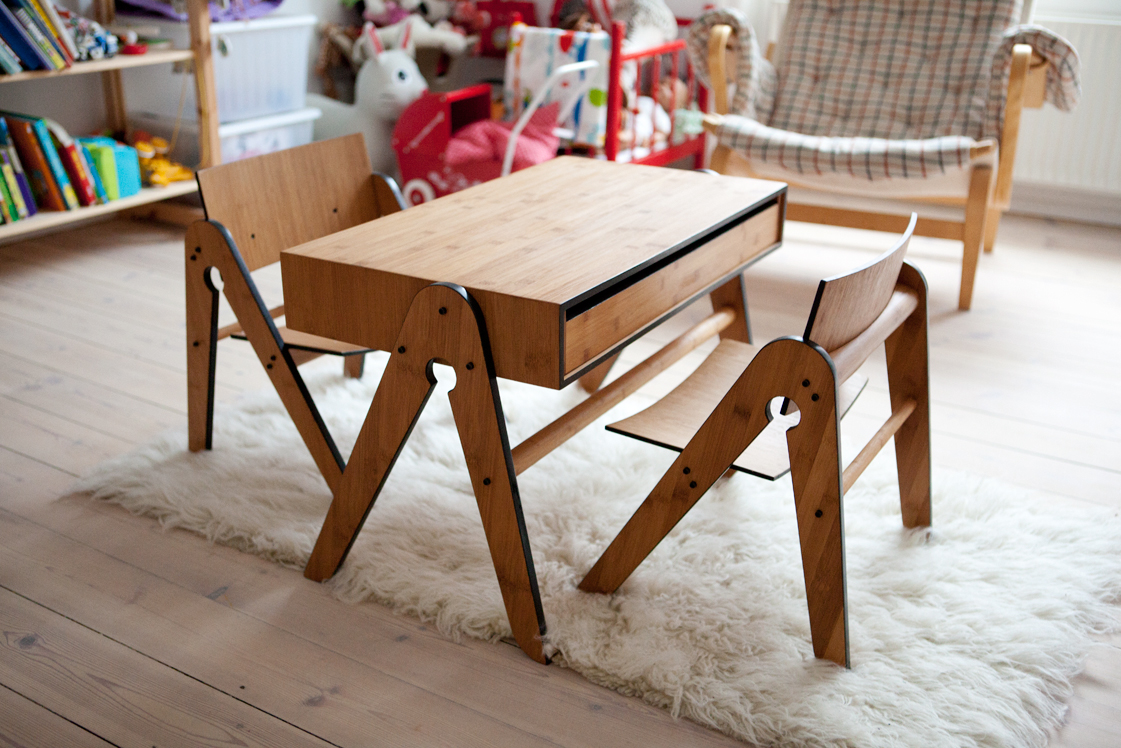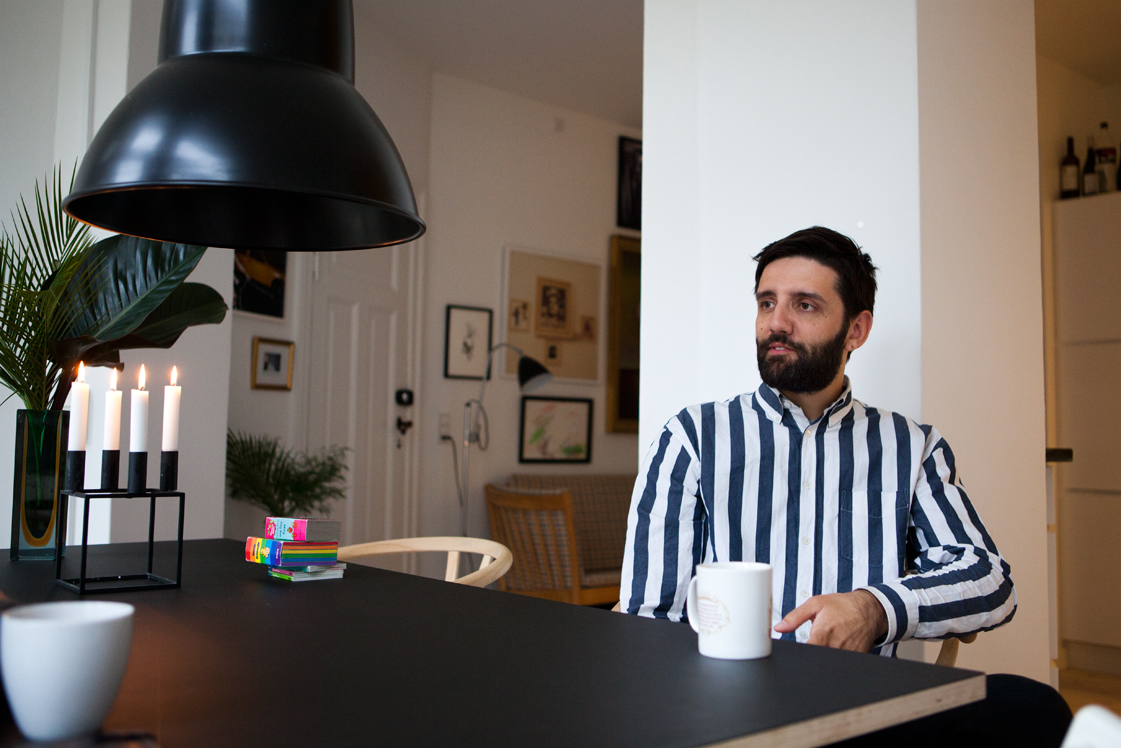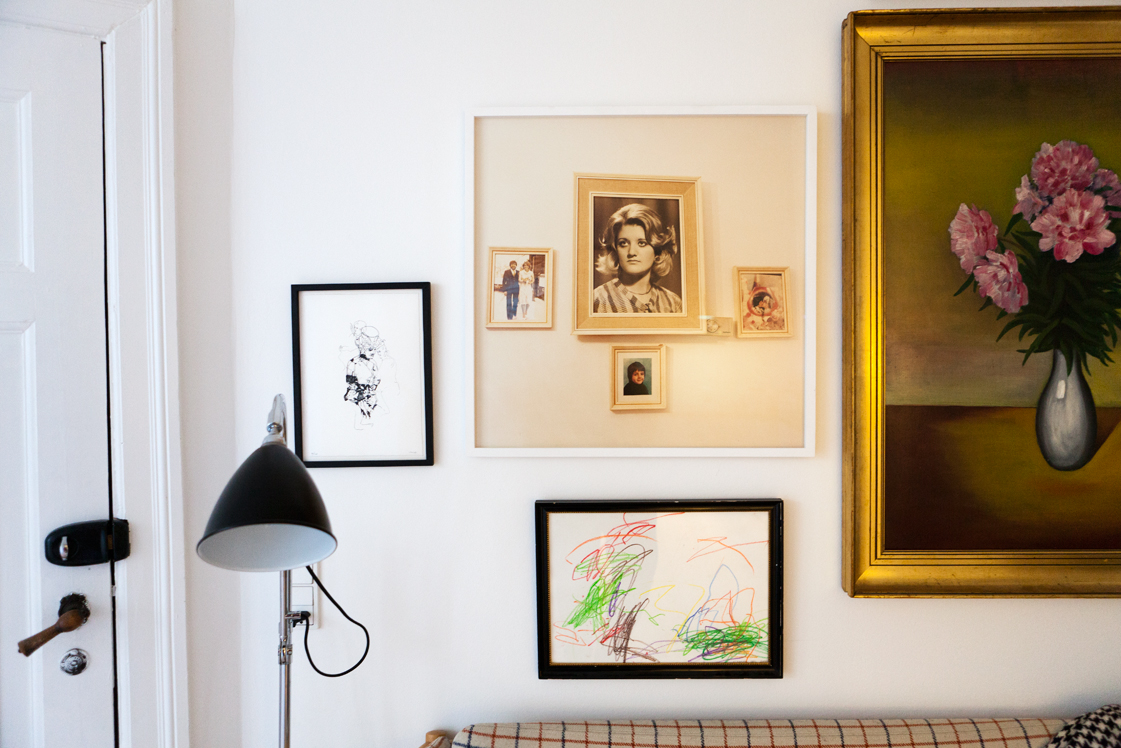 How long have you been living in Copenhagen?
I have been living here for about seven years now. And I love it. Coming from London, I have always been impressed with the city. The vibe was almost Bohemian when I first got here. Now I just think people are really easy going.
More than in Britain?
I grew up in the West of London, in your typical middle class suburb, three bedroom house, two sisters. London is such a big city, everything was an effort. It took so long to meet your friends. Then there is of course this pub culture, but I didn't really like that kind of stuff. So coming here was quite fresh.
And your daughter is Danish?
She has a Danish passport. So I guess she is. Half Danish, half – I don't know if you can call her half English, because I'm not British. My parents are from former Yugoslavia. She can say her dad's from England. But she does have some of my English mentality, I think.
She is growing up with two languages, then? What about you?
Yes, she speaks English pretty well. And I'm really ashamed that I haven't learned Danish yet. I don't speak it at all! I can read it, and I can understand bits, but I really have to listen. The problem with that is: I am a really bad listener. I'm a daydreamer, I just wander off. So I thought that when my kid started talking, I was gonna be able to keep up with her. But no, she's much smarter than me. I also never found it difficult getting by in Denmark with just English. In the beginning, when I would try to speak Danish, I got responses in English a lot. I completely take responsibility for being a lazy bastard and not learning it, though. But when I go to Paris, for instance, it's a lot easier to speak the little French I know from school there. The French will work with you when you try. Danes just switch to English when they hear you have an accent. It's too easy, but pretty impressive.
Your apartment is quite organized. Do you like to have structure?
I think I would like to push it even further. When I was young, I had all my CDs organized in alphabetical order. I was intense. And I still think that I would do that if people didn't mug me about it.
Are you a bit OCD?
I'm not diagnosed, but I wonder sometimes. I'm a little bit of a control freak.
Does Copenhagen influence your work?
Definitely! I started off studying art and fine art at Central St. Martin's in London. When I enrolled, I was quite young, 19 years old. I do appreciate the education now, but I always wish I paid more attention, sadly I was young and stupid. Afterwards, I got a bit bored doing only art and wanted to become a documentary photographer. So I flirtet with that and did photojournalistic stories. Then I moved to Denmark. And suddenly, I was surrounded by fashion. The average person here, in Vesterbro, Nørrebro, or just in town, dresses really well. I was still wearing my old Levi's 501 with white trainers and Adidas zip-up tops – typically English. The jeans are really long and they're a bit wide on the bottom, just an awful look. Fashion was really new and interesting to me. A lot of people I met worked in the industry, I became curious. When I was showing around my book, someone suggested that I should try to shoot fashion in the way I shot my portraits and documentary images. That was at a point when I was wandering around with images of post-genocide Rwanda. Skulls, widows, and orphans who lost their parents in the genocide. People asked me to shoot this raw style in fashion. So I tried it.
And you enjoyed it?
It was brilliant. And it was going full circle. I ended up shooting fashion in a way I conceptualized work back when I was in art school. I like the idea of this concept.
Does this different approach set you apart from other fashion photographers?
I don't know if I would want to make that statement. But I'm definitely not interested in shooting straight-up luxury style pictures, very slick and high fashion. I do have a lot of respect for photographers that do that. But I don't even think I could do it. I like elegance, but I'm more attracted to things that are loose and raw looking.
Tell us about your art projects.
I'm always working on something. I think I have been doing that ever since I started assisting. Right now I'm working on my new book "Good mother and father", which is kind of a diary of life since having a kid. It sounds a little bit corny, but it really is not. The pictures are a bit dark and weird.
There is a death-motif going on in them, and sex.
Yes, definitely sex! Having a child made me think a lot. You experience these primitive feelings you didn't know you had in you. I guess as a parent, you feel much more vulnerable. My daughter is the most important thing in my life. And I want her to be safe, and I want us to be safe and be there for her. It took me 33 years to realize how precious life is. Now I'm afraid of death. There is a lot of death in these images, and darkness. But there's also a lot of love in them. These passing, fleeing moments you experience.
How do you feel having these personal pictures out in the public? Do you keep some of them to yourself?
I'm alright with that, definitely. And I don't keep any pictures for myself. If it's appropriate for the project I'll do it. I'm trying to push it a little bit more, have an even darker edge to it. I would like more danger and more sex in the series. There is an imagine in there already that is basically a cumshot on my wife's back. I had to convince her to let me do it, but I'm not afraid that it is out for the public to see. Sadly, looking at it now, it's not a really good cumshot, there isn't a lot of it.
Is your project something you're looking forward to looking back at? A bit like a family album?
Yes, I always had the idea that it's a "children's book" for my kid. I'm sure some of it is gonna be really uncomfortable for her to see, but that's OK. I think she'll grow into it.
How do you approach a shoot? Do the clients come to you with specific directions or do you just do whatever you think will work?
I feel that clients hire you because you have a certain style. Some people are also very controlling. By now, I actually prefer working for brands more than shooting editorial fashion. Maybe that's a Danish thing, but I haven't really been given the opportunity here to shoot fashion in a way that I want to for magazines. I find it a lot more interesting to work with a brand where we develop a cool concept and do a longer story. Editorials should be more creative, and image stuff usually isn't, but it is somehow reversed for me. Some of my favorite work I've done is for brands. I still do some of the more commercial work for magazines here, it pays my bills. But it's twice a year, when we do the autumn/winter or the spring/summer campaigns for different brands that I work with, when I feel like I can let myself free. They hire me because they like the things I'm doing.
How do you feel when you see that somebody copied your work?
I don't know if I've noticed that. If I see someone clearly influenced, it's younger photographers. When they contact me and want to be an assistant, you can usually see they've tried stuff out. And that's cool, I don't mind that. I'm a photographer in little Copenhagen, Denmark, I'm not on the world stage. But I love to see my stuff on blogs and get contacted by people in different places that saw my pictures. We all borrow. Actually, we all steal. Stealing is better than borrowing.
Do you do that too?
Well, I always look for references. But I think I stay true to how I know I shoot.
You get bored easily?
Yes, I'm a restless person. I don't think I'm a nice human being when I get bored. I need stuff to happen. I'm not happy being complacent and just sitting around. My poor wife…
What inspires you?
Definitely galleries, good art shows. Books, too, although I have to be in the right frame of mind to just pick up a book and open it. But I'm actually most inspired when I'm away from photography. For example, if I'm on holiday. I don't get inspired by my surroundings then, but I do get restless. When I have time of, I get bored, and it's then I feel it's time to come back and hit the ground running.
Thank you, Sasha, for this nice talk and good luck for your future projects! Have a look at his websites to stay in the loop.
Photography: Søren Jepsen
Interview: Anna Peuckert