Paige Russell, a ceramics designer and self described "Maker of stuff", has a wide variety of creative influences and interests. From the mythology of the Pacific Northwest, to dancing Maltese professors, living flower arrangements and industrial ceramics, she has drawn inspiration from a number of unlikely places to develop her clean, modern and cheeky design aesthetic. Born and bred in Canada, Paige grew up surrounded by nature in the small town of Kelowna a few hours east of Vancouver in British Columbia. Craving a larger creative community she relocated first to New York City, and more recently to the sunny comforts of San Francisco's bustling Mission district.
Very much settled and content with her San Francisco lifestyle, the thought of wanting to live elsewhere seems like a distant memory. We began our morning chatting with Paige and drinking coffee from one of her very own handmade mugs in her cozy apartment filled with artworks, rugs, books and mid century finds in the heart of the Mission. Discussing everything from Paige's studies in industrial ceramics and favorite nature escapes, to her top local places to eat and latest project collaborations, time spent with this warm lady with an infectious smile is an absolute pleasure.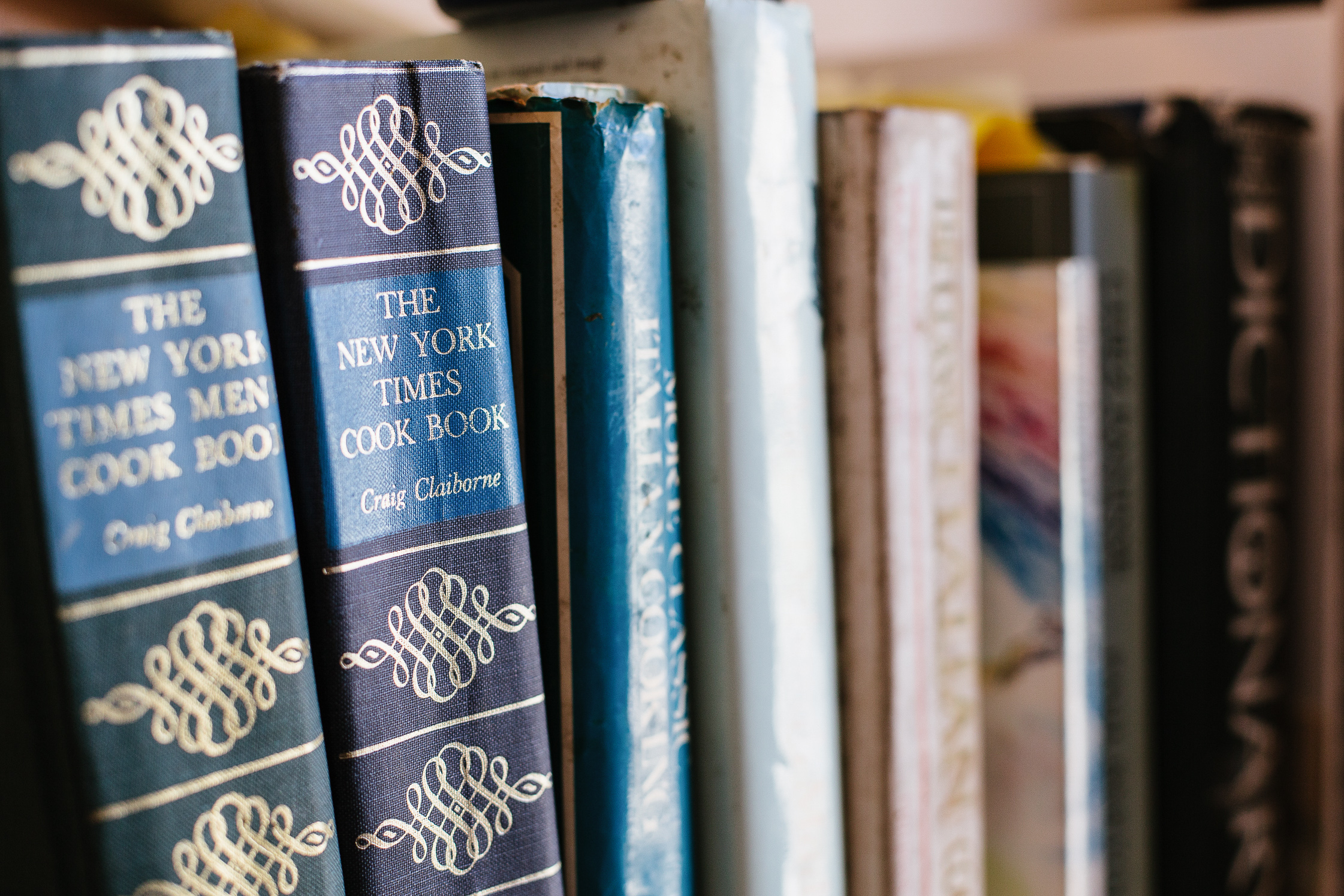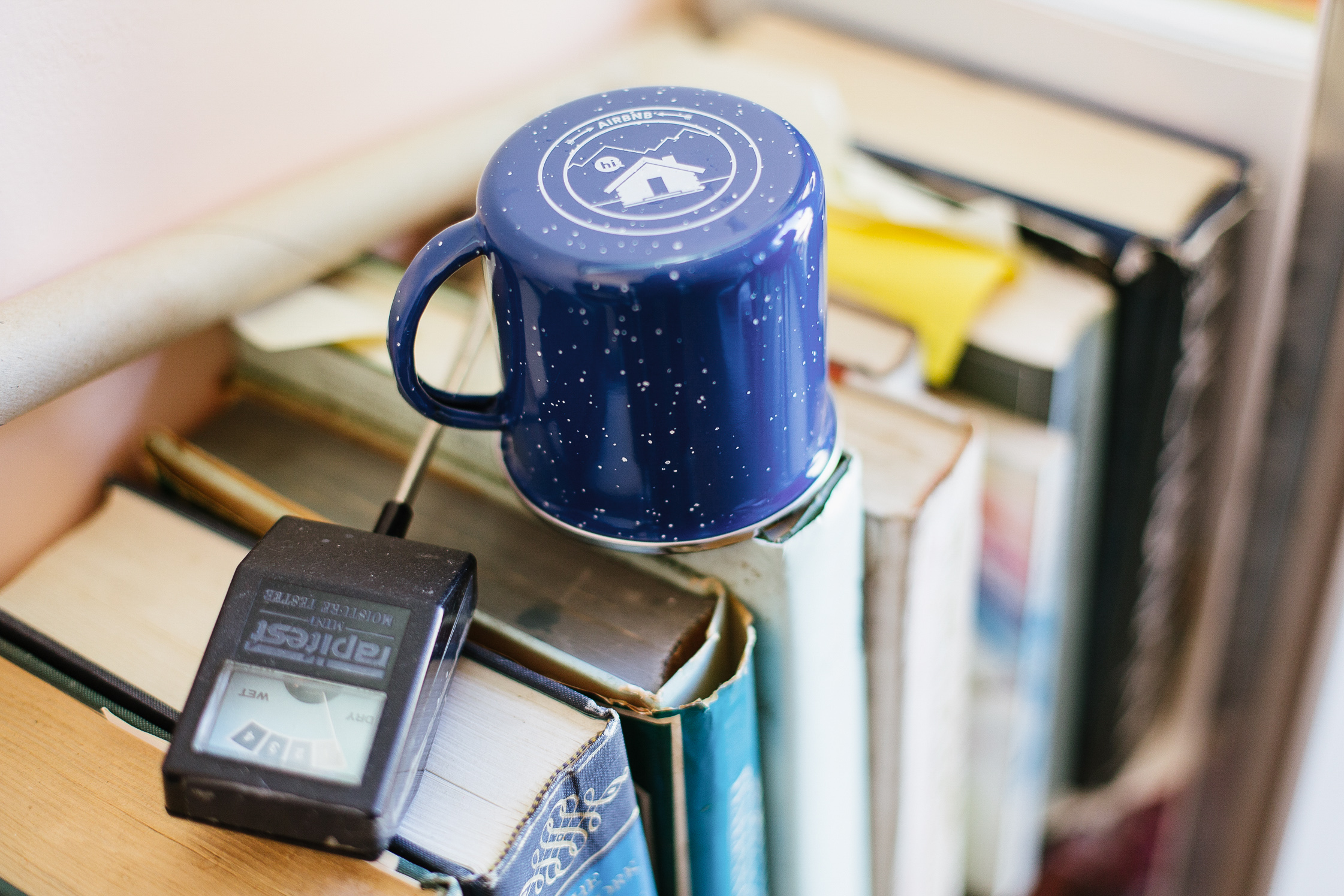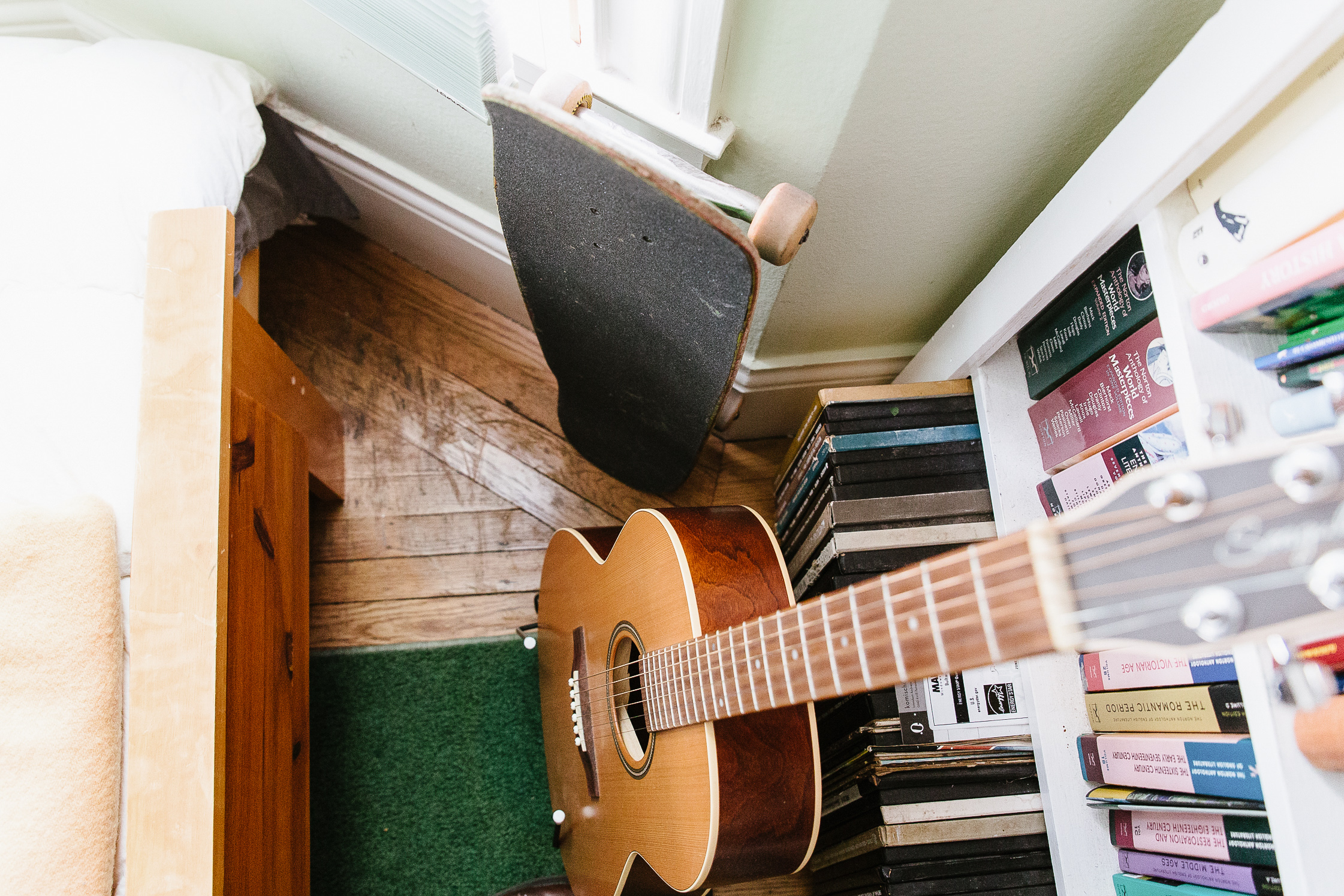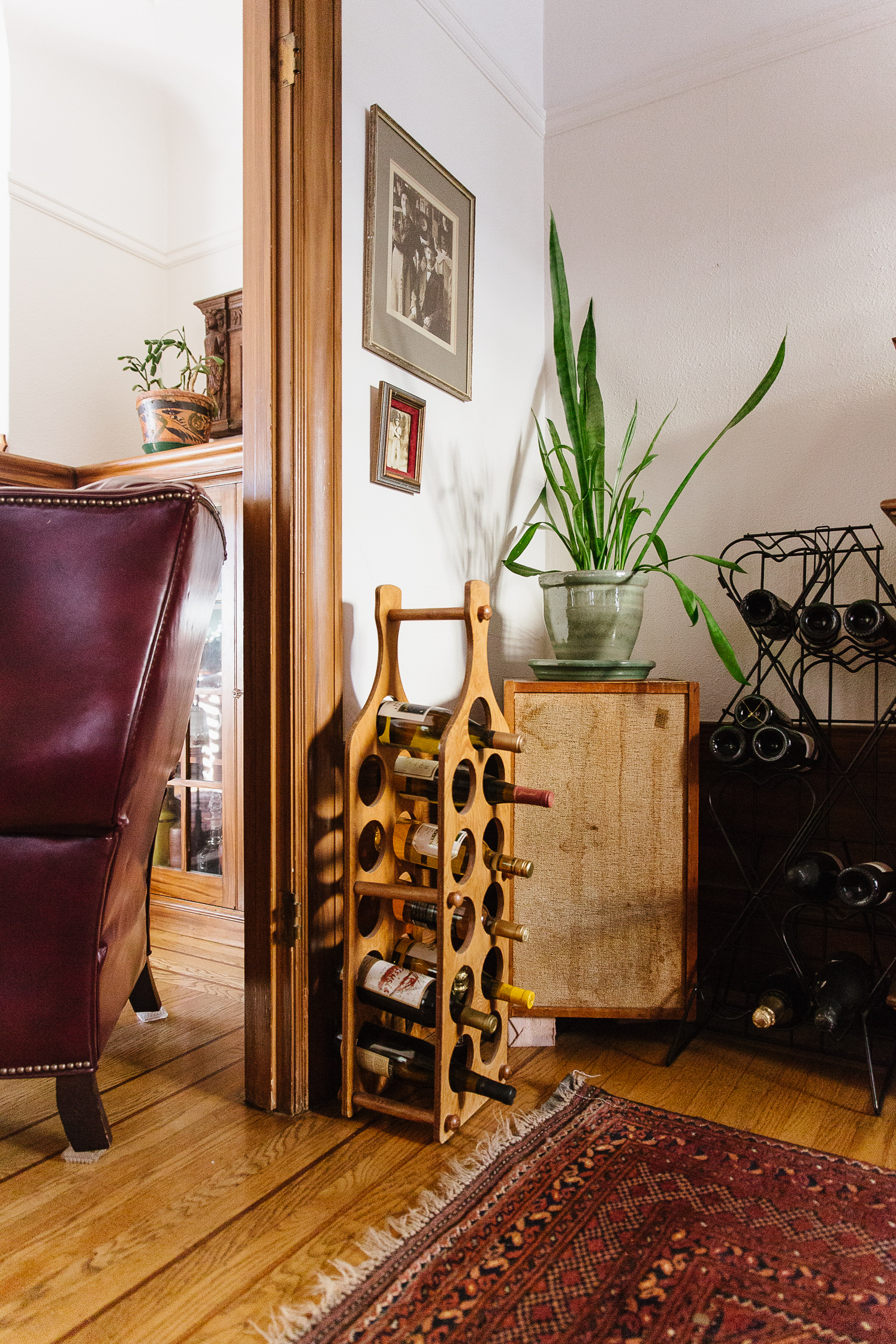 You're originally from British Columbia. How did you make your way to San Francisco?
After going to school in New York, I spent about 12 years on the east coast and then moved back to my tiny hometown in Canada to start my ceramic design studio. After doing that for four and a half years, and really craving more of a design and creative community, I moved to San Francisco.
How long have you been in San Francisco now?
Two and a half years.
Much of your work is in ceramics. How did you get into it and what is it about the medium that captivates you?
In product design school so many of the classes we did were computer based, which is not my strength, and then when I discovered industrial ceramics and that that was considered product design. That was really exciting. But, it was mostly my teacher, Marek Cecula, he was just super inspiring and enthusiastic, and so magnetic as a person. That's what drew me to his classes. It was sort of by default that I ended up falling in love with ceramics.
You grew up surrounded by nature in Canada. How has that had an affect on your artistic work?
I think growing up in northern British Columbia when I was young, there was a lot of opportunity to do things with nature. There was a lot of snow to work with in the winter to build snow forts and my family was a very outdoorsy kind of family. We were really into building castles, always using things from nature to make stuff. However, I think it's really more the mythology of Canada that has crept into my work, which happens to include a lot of nature. You know, like the gnawed beaver wood and Caribou.
Aside from ceramics, you've got your hands in all sorts of creative projects. Could you tell us a little bit about that?
Right now I'm working with a company called Instructables which is a site for user uploaded do it yourself projects. I'm one of the first official in­house content creators. I've also been working with Lila B, a local "living arrangements" flower company doing some custom planters and vases. Additionally I'm working with a great local olive oil company, Other Brother Co, at the moment designing ceramic tableware for their products.
What do you think is the guiding principal behind your creative endeavors. What drives you?
It feels like it's almost compulsory for me. I've never really questioned it. It's always just been a part of who I am and what I've done. I love to work with my hands. In my fine ­arts program we had one design class, a "design principals" class. That teacher was from Malta, and he would dance every time you did something he thought was good design. He was so passionate about design and that really inspired me. When I found out about product design and discovered I could marry my love of form and shape with function, that was a really amazing "Eureka" day for me.
San Francisco has an innovative creative culture that attracts a lot of designers and entrepreneurs. Is there anyone locally who's work you absolutely love or are inspired by?
This city is ridiculous. The list is so, so long. That gets back to why I came here. The main reason was to move for that creative community that was lacking in my home town. I call San Francisco a town, it's a city, but it's so small. The longer I live here the more I realize how interconnected everyone and everything is, more so than any other place I have lived. The people that got me thinking about San Francisco were Derek Fagerstrom and Lauren Smith. They owned a shop called the Curiosity Shoppe, on Valencia Street, and now Derek is the managing editor of Zoetrope, Francis Ford Coppola's literary magazine. Lauren is the creative director of Pop­Up Magazine, which is a live performance in magazine format. They were the main inspiration for me when considering San Francisco as a new home.
What do you think it is about San Francisco that makes it so conducive to makers and creators?
The allure of California and the West Coast to start with. That sort of lifestyle is really attractive to creative people. And then, there's so much money in San Francisco. I think it's the combination of creativity and the financial backing for creativity that makes it an attractive place. In my hometown there was a lot of creativity and a lot of money, but the money wasn't being spent on encouraging creativity. Anything really is possible here in San Francisco and I think that's a good enough reason to follow those dreams that people think are perhaps outside of the box.
One of the best things about living in San Francisco is the access to nature. Do you have any favorite day trips that inspire you?
Ocean Beach on San Francisco's western edge. Every time I go there, I think "Why do I not come here every day?" Outside of the city Big Sur blows my mind. Andrew Molera State Park was the first hike I really did after moving to San Francisco and it really blew my mind. Stinson Beach, Muir Woods, Mount Tam. There is a lot of great camping. I worked for a camping company when I first moved here so I was introduced to a lot of great spots that way.
What are some of your favorite places to go in the city?
I live in the Mission district in San Francisco. There are a lot of gorgeous spots in the city but I was told this was the sunniest spot in the city, and I was moving to California so I thought "Why not live in the sunniest place in the city?" The food here is incredible, especially in my neighborhood. I'm so lucky to live within five minutes walking distance of some amazing places. Namu Gaji, Bi­Rite ice­cream and Southpaw are some of my favorites. It's also sort of a mecca for creatives. It's noted as being the in neighborhood for restaurants, galleries and artistic people. There are so many interesting people and places to look at. It's safe and sunny.
Where do you travel for the holidays or for a weekend getaway.
In California I love the Yuba River and The Russian River for going camping. I go back home to Canada a lot. My home town, Kelowna, is about four and a half hours east of Vancouver. That was one of the reasons I chose San Francisco as opposed to the East Coast as it's closer to my family.
Do you have any favorite items, any particular furniture or belongings you particularly love?
I'm a recovering thrift store shopper! I spent years hunting for mid ­century housewares. I'm really into stationary, office supplies and kitchen stuff. I didn't bring a lot with me when I came to San Francisco. I came with just two suitcases and one box, so I had to be really judicious about what I packed. Funnily enough, one of my favorite things is this cute vintage stapler. I've always been in love with small things. I also have some vintage toys that I really love.
How do you get around town? Do you have a car?
I do not have a car, but if I did have a car, I would get one of those new Fiats because they're adorable and easy to park in a city that is not easy to park in! I have my feet and a really awesome bicycle. Cycling and public transportation are my primary means of getting around. It's pretty good in the city, San Francisco is pretty easy to get around.
Thanks so much Paige for inviting us into your home. If you would like to see more of her work, please visit her website here.
Photography: Mark Wickens
Interview & Text: Joseph Speicher