Pharrell William's description of Nalden is probably the most accurate anyone could give: "So you're the guy from WeTransfer?!" he asked Nalden in a creative encounter recently in London. Yes, Nalden, that's the co-founder and initiator of the originally Dutch file sharing service WeTransfer, which spread like wildfire over the web to quickly become an international success story. Sending big files without using it is now hard to contemplate. But looking back on previous glory wouldn't do Nalden any justice. He is a man who lives in the present with an enterprising spirit directed towards the future. With Present Plus, his latest undertaking, he puts his strong belief in innovative products for daily life into practice. Triggered by technology, Nalden started his first web experiments at the early age of 13, programming a HTML website for his father.
Ever since, his curiosity and entrepreneurial sense for new ways of communication and not least, his former blog nalden.net gained him a lot of online buzz. Eventually he caught the attention of various brands such as Mercedes and Nike who sought collaborations with the digital visionary.
However, during our catch up we talk less about Nalden's online achievements and more about the offline version of his life. We meet the Dutch entrepreneur in his new home in Amsterdam Oud West: an old garage that he transformed into a stunning modern living space with a light-flooded atrium at it's heart. Characterized by his soft spot for contemporary furniture and industrial charm, every piece in his apartment takes us on a journey through twenty years of online pioneering.
This portrait is part of a series with Vitra. Visit Vitra Magazine to find our more about Nalden's design pieces and other individual interior concepts.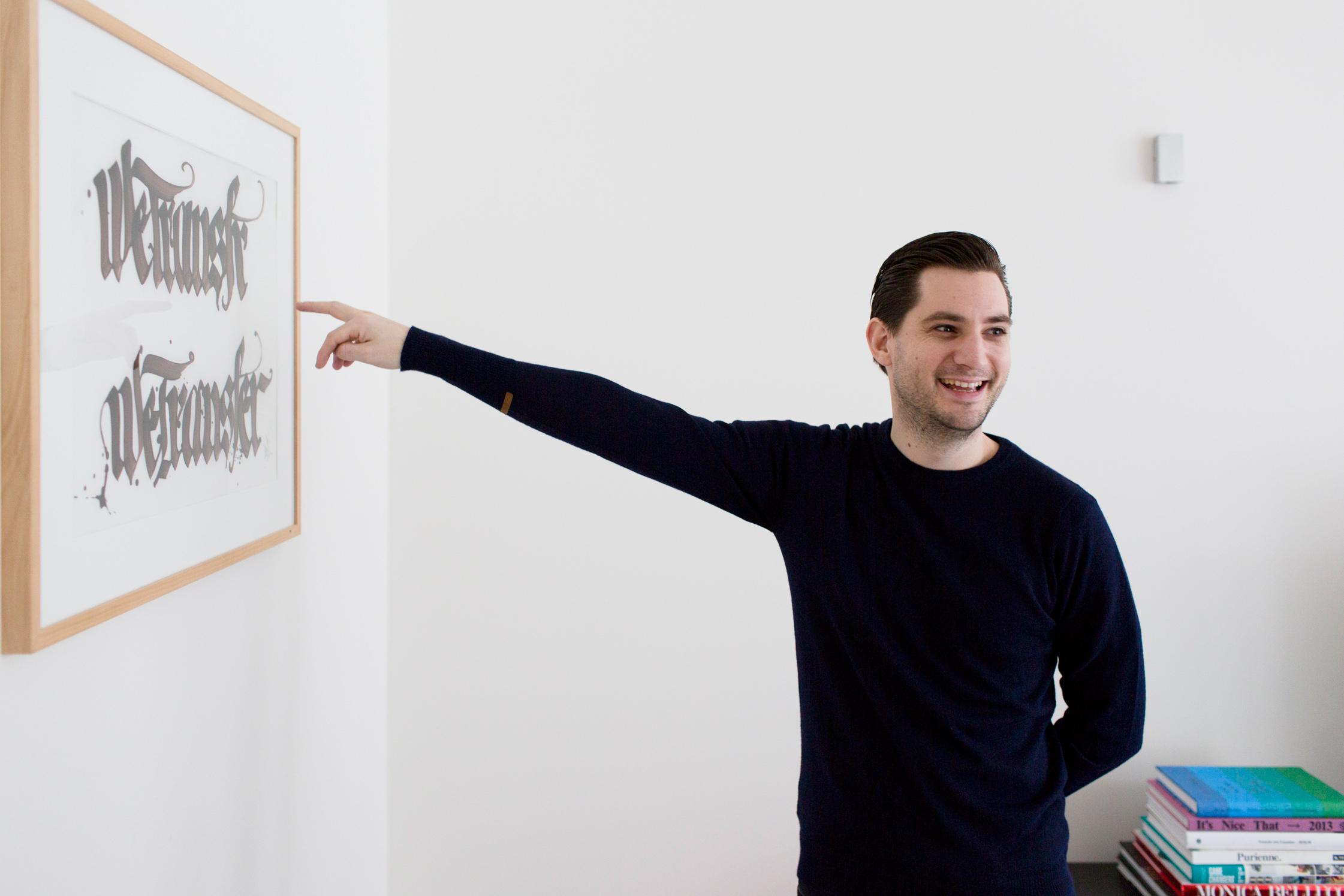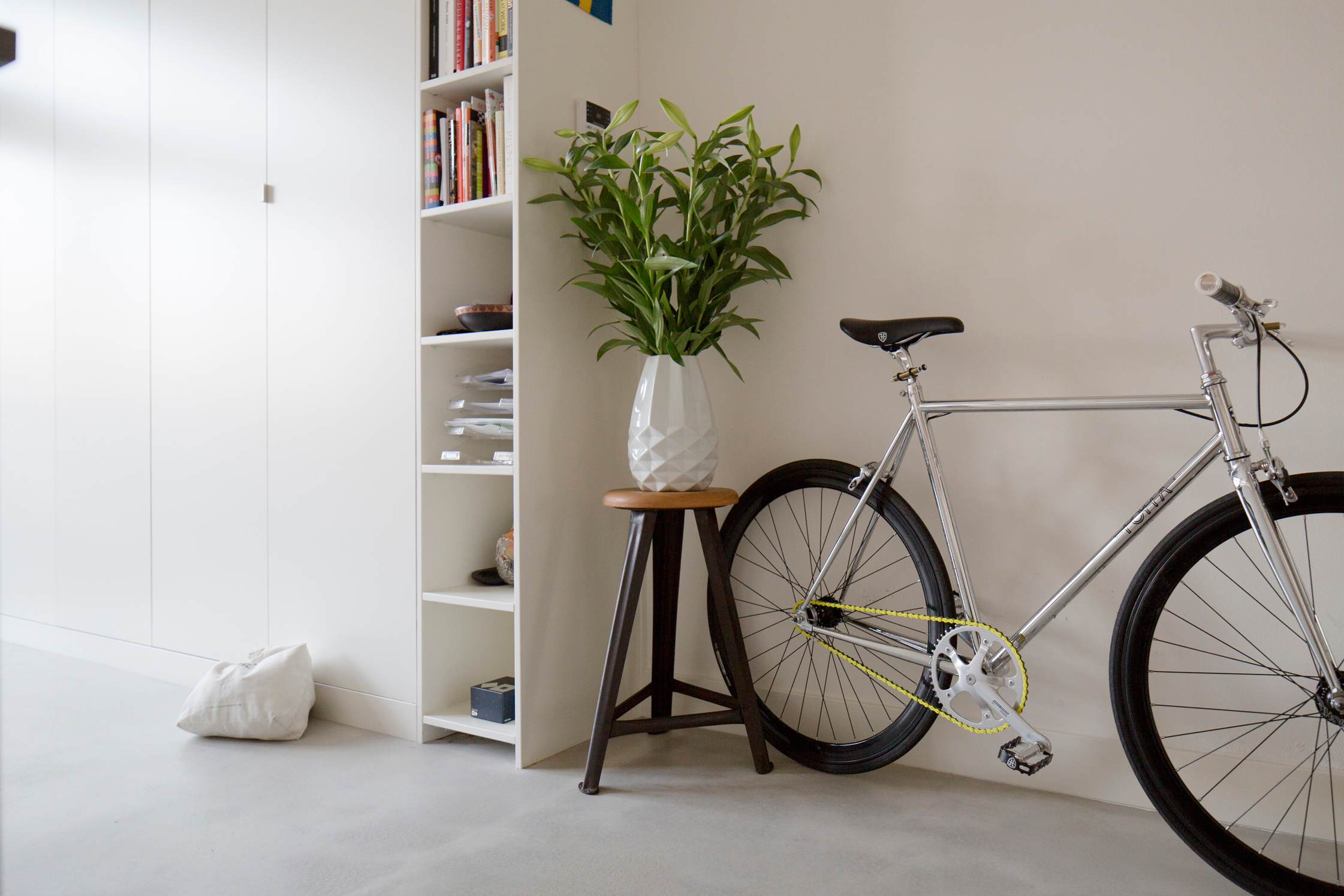 Nalden, what a pleasure to meet you here in your new home.
Pleasure to have you guys over. I have done many interviews in the past but never invited a journalist to my house before.
We feel honored to be the first ones here. Let's start with the doorbell. I had no clue what your 'real' name was.
My real name is Ronald. The name started when a friend of mine started to call me Nalden. I guess it's sort of in the name, so he gave me that nickname. I liked it and just rolled with it, on my blog and so on. It became this whole mysterious thing, but the reality is it's just a nickname. I guess more people know my name than recognize my face, which is best haha.
It definitely helped to turn yourself into a brand.
Well that is definitely true. Although anyone who does something he likes for quite some time inescapably becomes good at it and will turn themselves automatically into a brand. These days, with anything digital, it happens even faster because the scale is much bigger.
How did you get to where you are? Luck or hard work?
I think it was a combination of different things. Being persistent and enthusiastic about the things I liked. It was the not knowing and the 'just being curious.' A certain greenness and balls help to achieve what you believe in.
You ran a very popular blog, nalden.net, which you gave up one year ago.
Yes, there are a few reasons why I stopped. Now I just want to focus on my two businesses WeTransfer and Present Plus. If you want to run a blog you have to dedicate yourself to it – to make it really good and keep it successful. So I killed my darling in order to progress with new and exciting plans. But of course, everything I have achieved so far is thanks to the blog.
How do you see yourself, as co-founder, entrepreneur or digital native?
Well, I am a co-founder but actually just a normal guy with ideas he wants to realize. I became more entrepreneurial because of the blog but actually, when I stopped, it felt as if I was just getting started. I'm still happy about my foundation, growing up with the web, playing around with design and code and learning to understand it. I would never call myself a developer though but since I have a fair idea know how it works, it helps me talking to people who really know their shit! I trained myself to become a creative person who was able to spot opportunities. Back then there wasn't any school for it. So I just did my own thing, learning by doing.
When we created WeTransfer and Present Plus – a new innovation studio which I am a part of – each new project felt like new. I'm interested in building products for people. That's where my true passion lies, as a person who likes to challenge the status quo.
How did that start?
WeTransfer was my first startup. The business model originally derived from my blog. We turned it into WeTransfer and this simple file sharing service was born. During the process I met my current partner Damian, who is a super inspirational person to me. He hired me as a freelancer for a project together in Russia. It went so well that we decided to start a company together – Present Plus. It acts as a creative playground where we can experiment with new ideas. This is where I see my future, creating new products and servicing clients. Today, WeTransfer is actually one of our clients.
Do you work from home? I don't see any big computers here, which we honestly would have expected in Nalden's home.
No, our studio is in Westerpark. I also regularly travel to London because we get a lot of business from over there. But here at home I only have an iPad and my Macbook Air. I try to stay offline at home most of the time. For example, we really like to listen to old vinyl and just hang out on the sofa. I like it a lot because it requires your attention and is also a very physical and conscious way of listening to music.
Funny, one would imagine you to have stuffed your house with all kinds of gadgets.
Well, of course we have some, like wireless speakers. But some tracks are released only on vinyl which makes it nice and rare. It's a great discovery.
Besides your record player, tell us about some more favorite things in the house.
Well I have this Banksy book hanging here on the wall and I always make the joke that I have "a real Banksy on the wall." I also like the police officer's quote on the back of the book. Then here to the right I have a Calligraffiti by the Dutch artist Niels Shoe Meulman. He actually missed one letter in his first trial, but then decided to frame both. It's funny because in the digital world we also use short urls so it's quite a good fit.
This book here from It's nice that – who are good friends of mine – is one of my favorites. Oh yes, the most important thing to have right now, my new PS4 of course (laughs). The next generation gaming device. Gaming is really important to me because it's a new way of experiencing user interfaces. In my discipline, it's always good to know about the gamification of things – at least that's what I tell everyone so I can constantly use it! In this closet there are a few of my trophies, some I won in cart racing. This disc here contains the first website I ever made for my dad when I was 13 back in 1998. He is a conductor so he doesn't really need a website. But what I learned from it was that I could put something on a website and everyone in the world could access it. This HTML book is also a nice reminder of that time. Another funny story is attached to this Swedish flag here. A friend found out that Nalden is also a place in Sweden. I'm still planning on going there once.
Every piece tells a story about your life. Did you do anything to the house when you both moved in?
We kept the concrete floor but didn't do much else. It's the perfect house for the phase I'm in right now. Although we see ourselves as global citizens we'll always have a place here in Amsterdam. There is only one item here which my girlfriend really doesn't like, it's made of gypsum and no one can guess what it is. Look, we put it here in the toilet. It looks like a plastic uterus but actually it's a Rorschach sculpture by Nike. I agree, it is hard to decode. But yet another funny piece lying around. Besides, I really like white space, both online and offline, it gives a calmness that you need.
Bit by bit, we are starting to feel at home. We don't want to rush or overdecorate our house. I believe that things always find you in the end. Since it was a former garage we have quite a big opening in the front which makes the pavement outside a part of our living space and a transition into our open kitchen. Also, the atrium in the middle here is fantastic. It gives us light but still enough privacy and some kind of intimacy.
We thank Nalden and his girlfriend for showing us around their amazing home. Find out more about Present Plus and their latest projects here.
Photography: Jordi Huisman
Interview & Text: Felicitas Olschewski