In her bright and cozy atelier in Munich, Ana Saraiva is working on a series of large-scale paintings of the nude female body.
The Brazilian-born artist describes her work as "a dance on the fountain of admiration," but like many of the painters who inspire her, she's not afraid of letting that admiration teeter on repulsion. Surrealism is a big influence on the 24-year-old Saraiva, as is Freud's theory of psychoanalysis, which was the topic of her first thesis and informs many of her works. "Psychoanalysis is basically concerned with decomposition and rearrangement," she says. "This decomposition creates more room for clarity. Clarity creates power."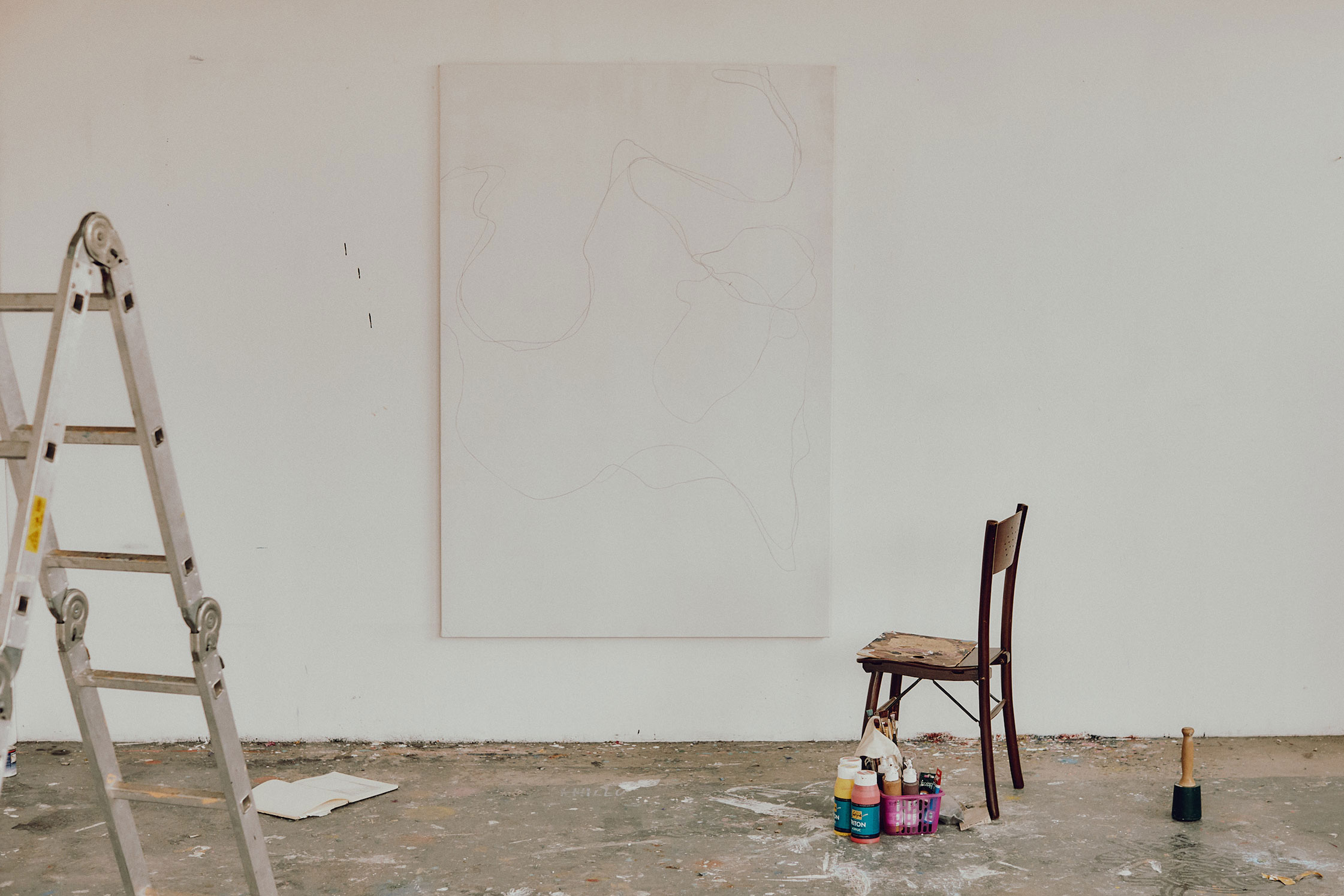 When it comes to her paintings, Saraiva isn't faithful to the anatomy of the bodies she depicts—preferring instead to play with "learned" forms. "This not only gives me pleasure, but the opportunity to question the socially accepted ideal of beauty through deconstruction," she says. When asked about the potential provocation of her nude drawings and paintings, the artist insists that her figures' nakedness is not at all contentious. "I think that looking through the eyes of a young woman in the 21st century plays a powerful role in my work," she says. "Breasts are natural and beautiful, that's all I want to express."
Saraiva's interest in the female body started long before she decided to study art with a focus on painting at the Academy of Fine Arts Munich in 2018. Having worked as a model since the tender age of 15, Saraiva was confronted early on with the demands of the fashion industry. Gradually, though, she found her alternative look to be in high demand and learned to accept herself for who she was. "My appearance has always been difficult to pin down to a 'typical' image of a women," she says, "so as a model, I was often booked for quite creative and edgy jobs." Later her apprenticeship in classical sculpting, which intensively dealt with the human body, furthered her understanding of the beauty and diversity of the human form. She has now turned her back on the modelling business altogether and solely focus on her art.
"I think that looking through the eyes of a young woman in the 21st century plays a powerful role in my work."
Due to her modeling jobs, Saraiva had the opportunity to visit many places; she spent quite some time in Berlin and London—cities that she soon found to be exhaustive. She eventually found her base in Munich. "I am no longer interested in escaping to one place after the other," she says. "That used to be different but now I've realized that it is impossible to run away from oneself." Saraiva sees the Bavarian metropolis as an underrated city with a great creative potential. "It's a good base to live, fly out from and come back to again. The size is ideal to network and to create collectives, or to make a name for yourself." If she can make some time only for herself she tries to go silent by turning off her phone, lightning some candles and meditate, read, or write, "I close my eyes and breathe. By doing so I am again becoming aware my self-consciousness and that is like having a vacation."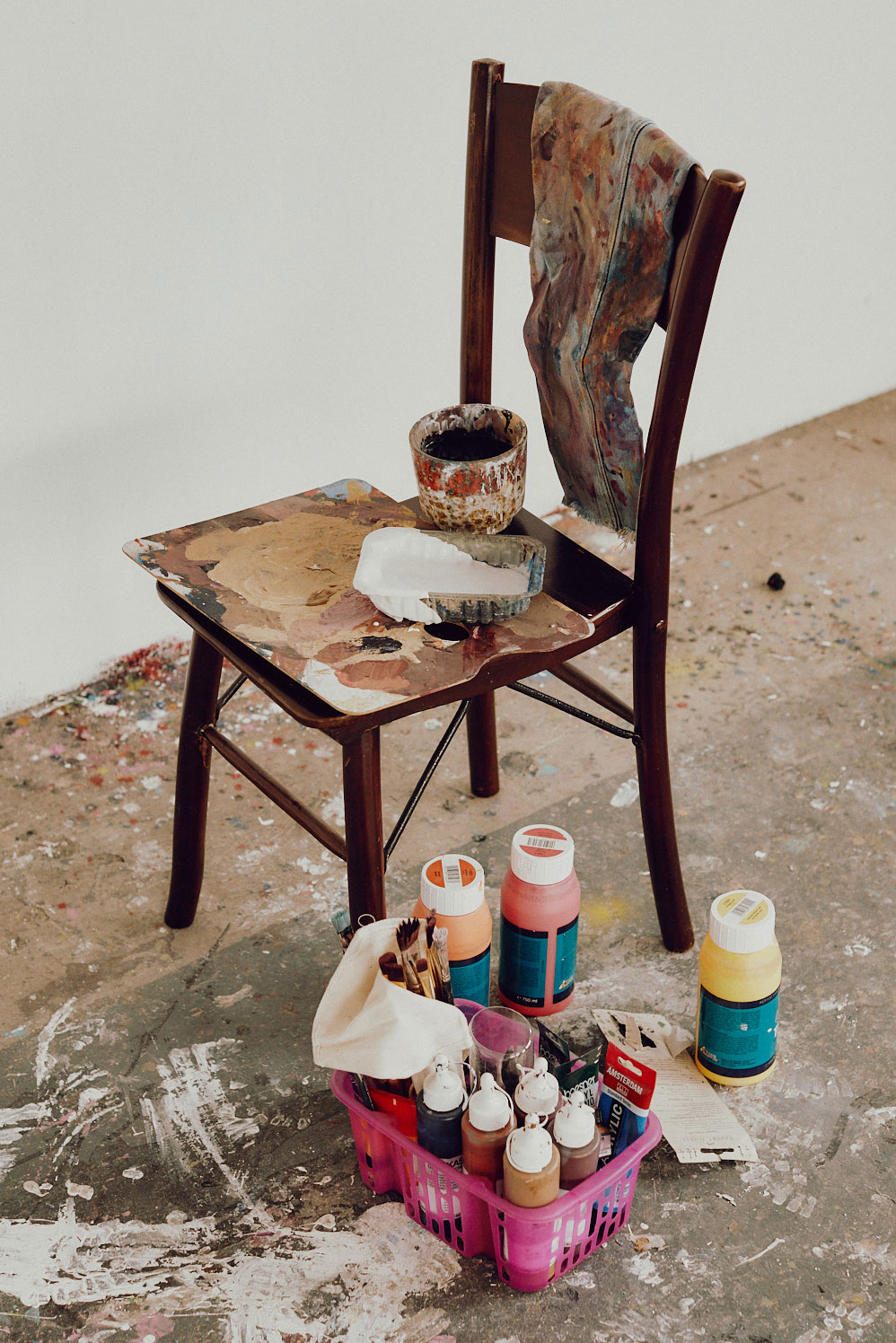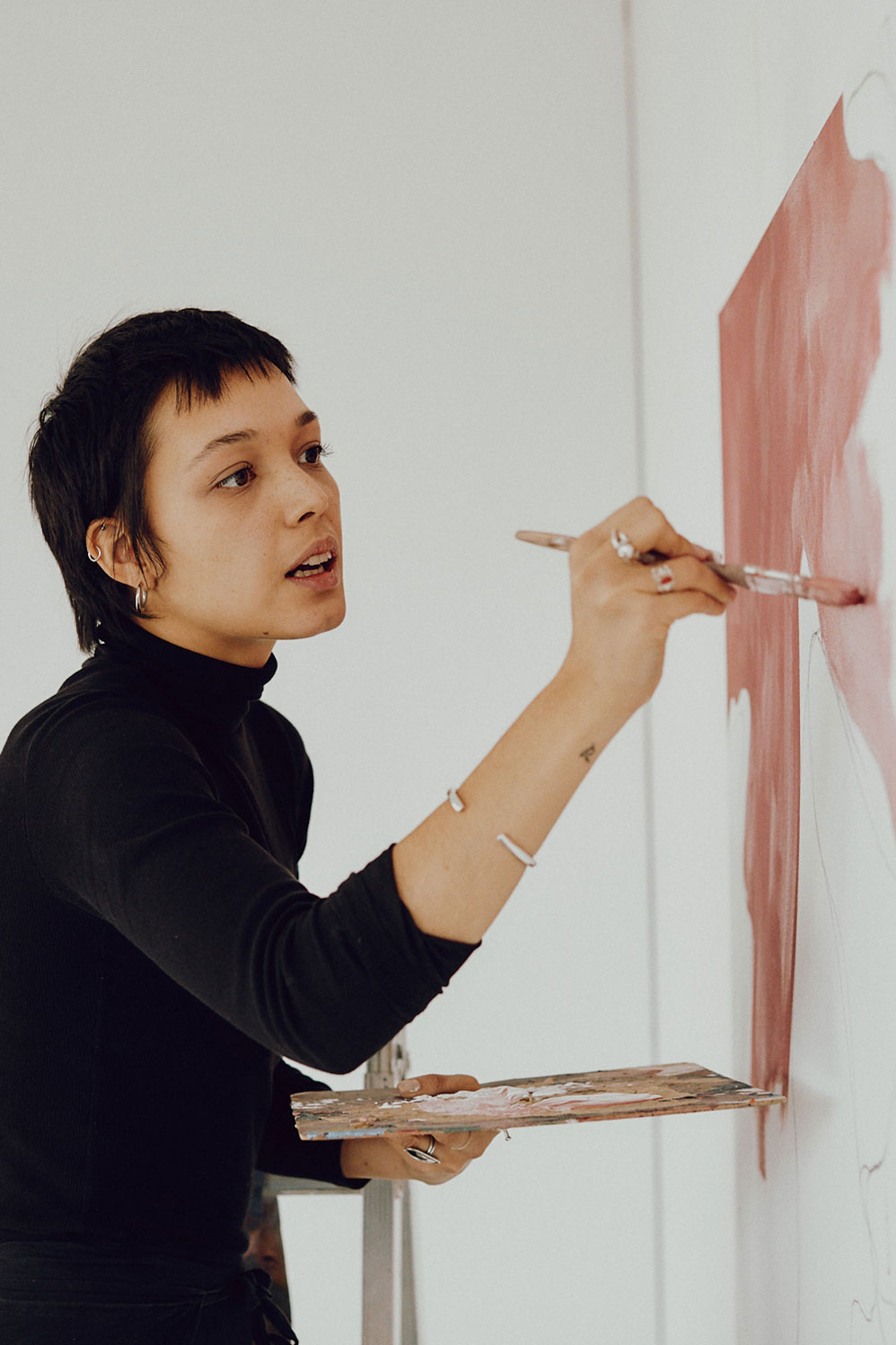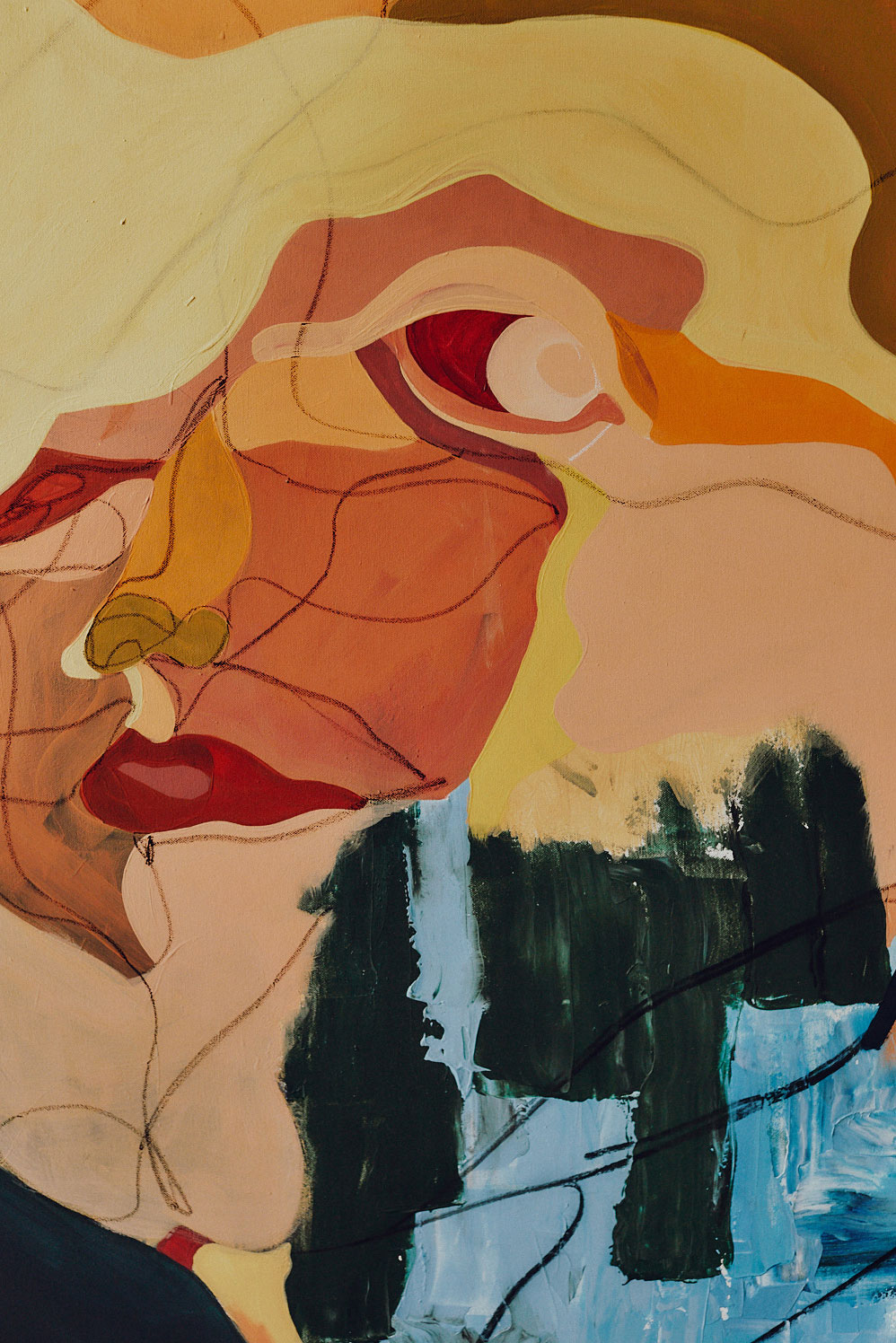 Artist Ana Saraiva is a student at Munich's Academy of Fine Arts. Her works encompasses sculpture and painting. To learn more about her work, follow her on Instagram.
Text: Lena Heiss
Photos: Conny Mirbach