Michael Moran can show himself into a musty, abandoned barn and excavate a gnarly piece of oak, unseen for one hundred years. From the outside, the board might look dusty and dry, but when he cuts into it, the old knots and veins tell the story of the American South. Moran makes wood furniture: sleek, minimal, contemporary heirlooms that glorify that natural beauty of wood.
We meet him and his partner, Celia Gibson, in their historic apartment in Charleston, SC, two days after Conde Nast Traveler voted the city the best in the world. Sun pours in the floor-to-ceiling windows, casting crystal shadows on the art gallery walls and over-stuffed bookshelves. The high ceilings make tiny space seem deceptively larger, or at least large enough for a cat and greyhound. "Michael would have six dogs if we had just a little more space!" Celia says.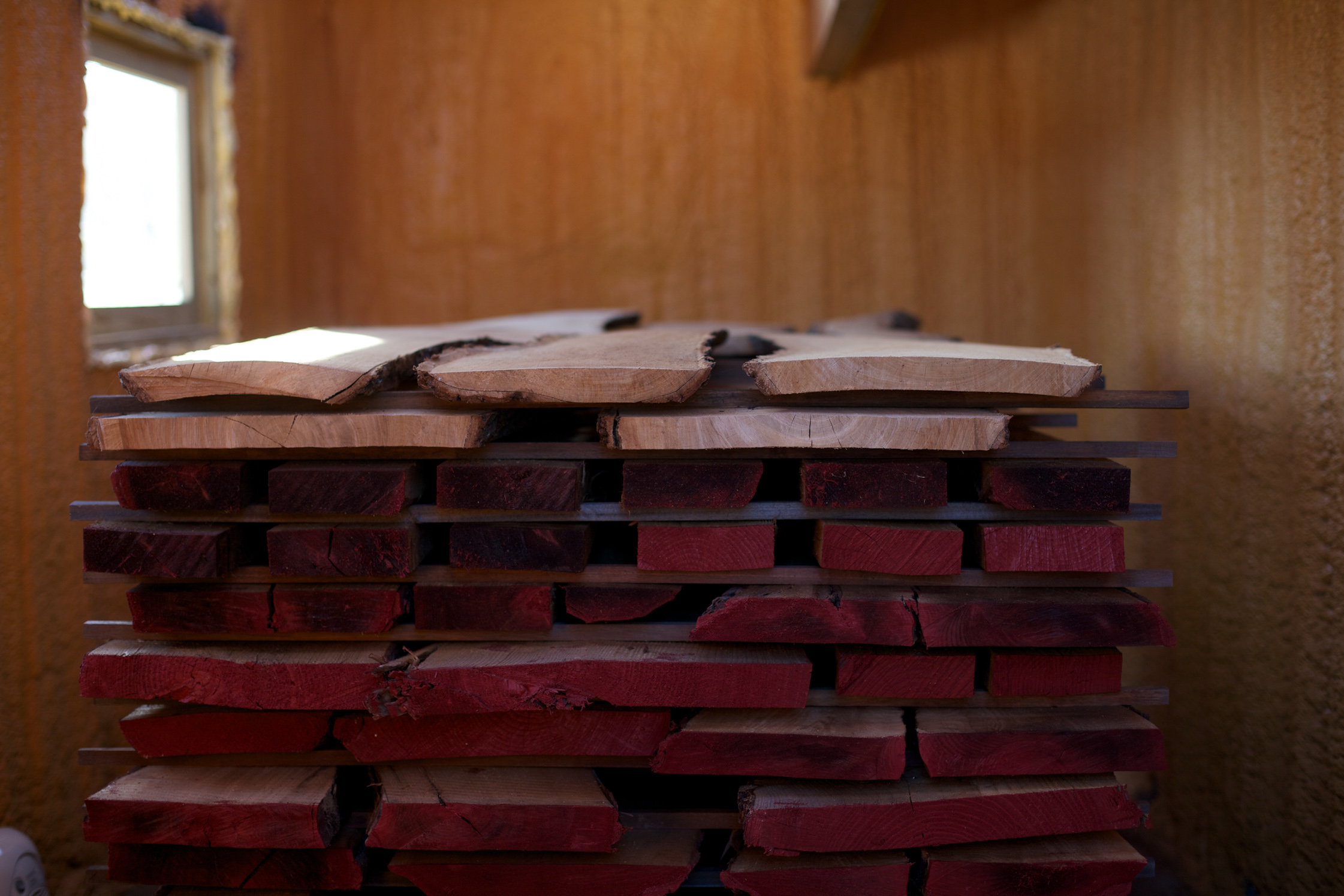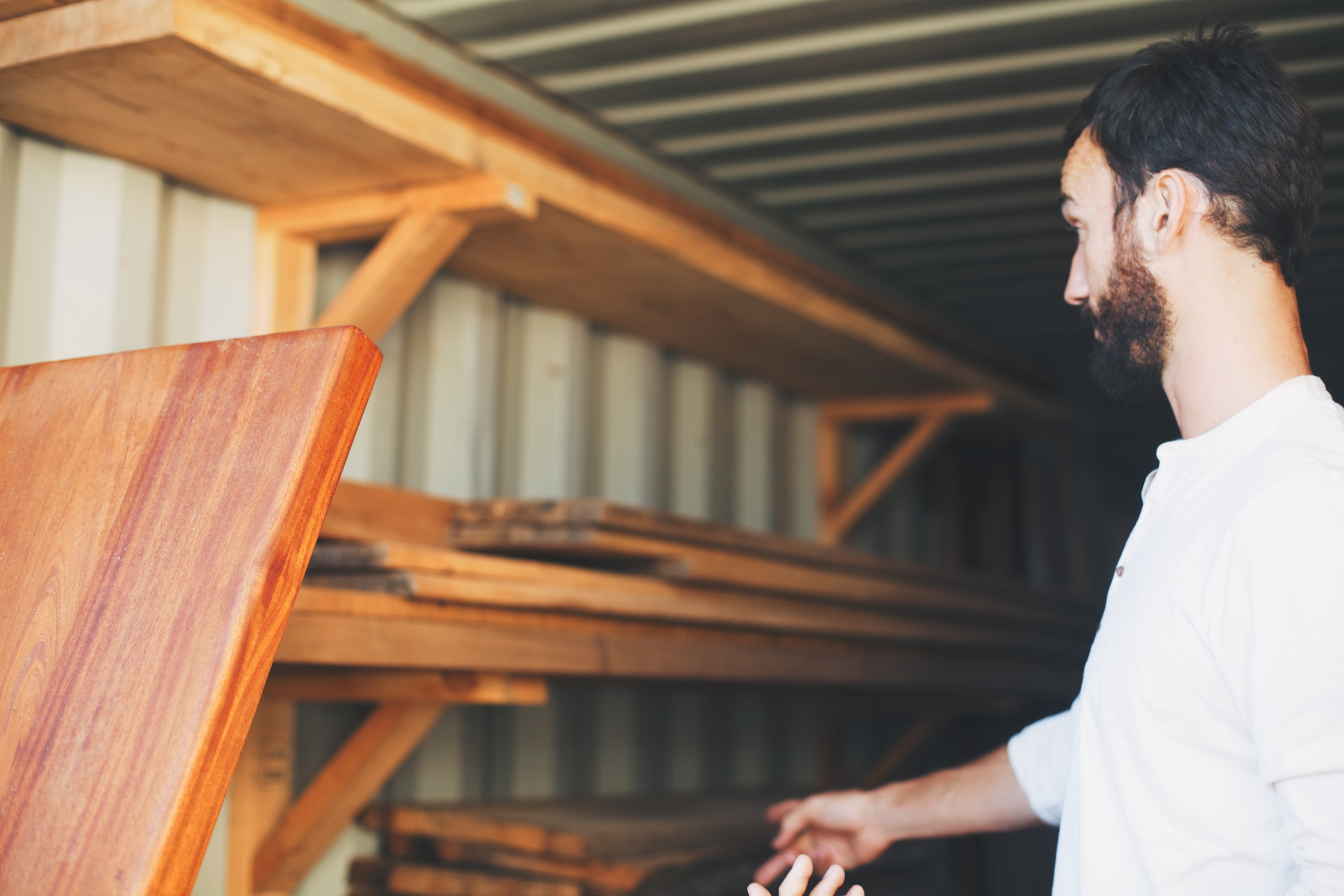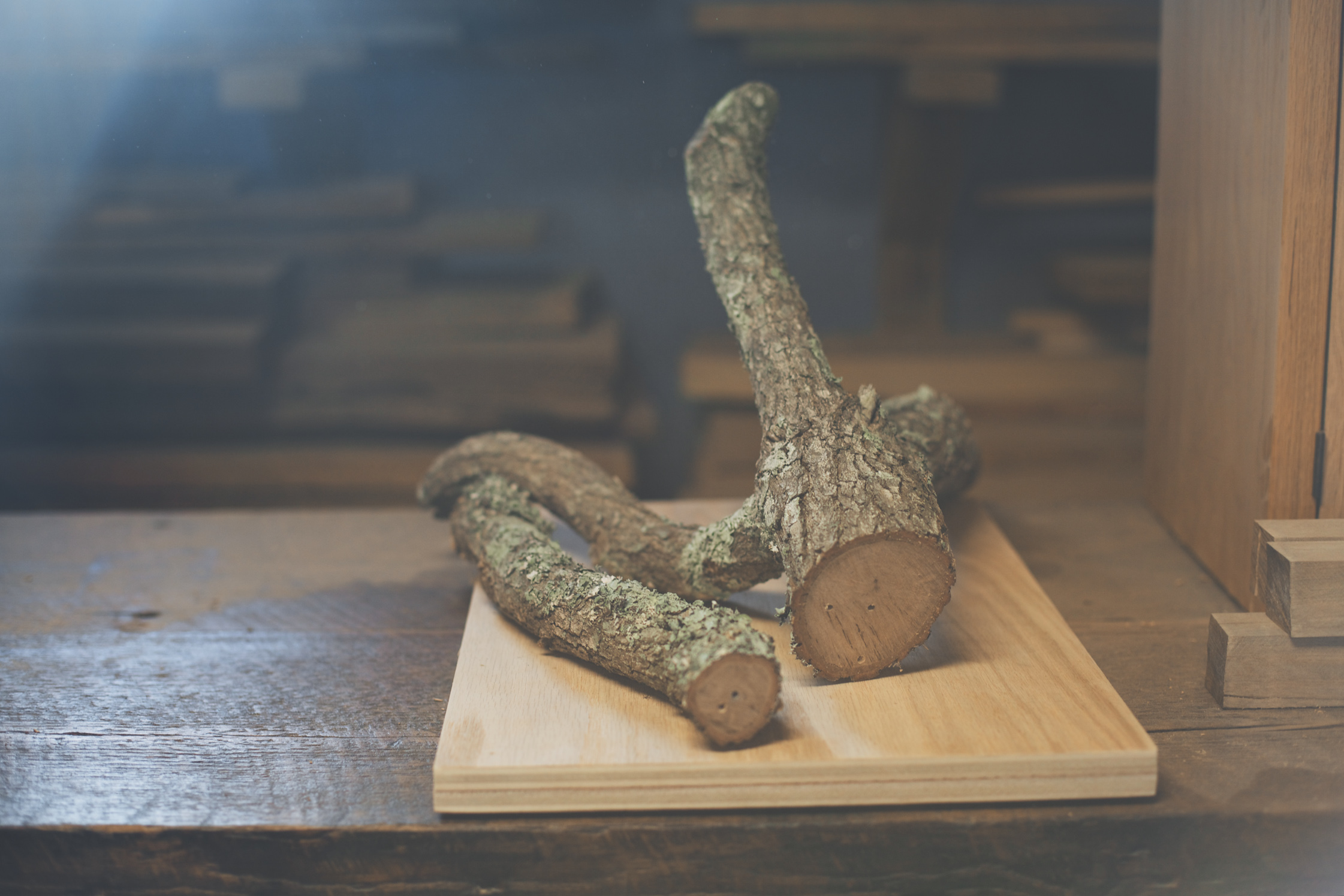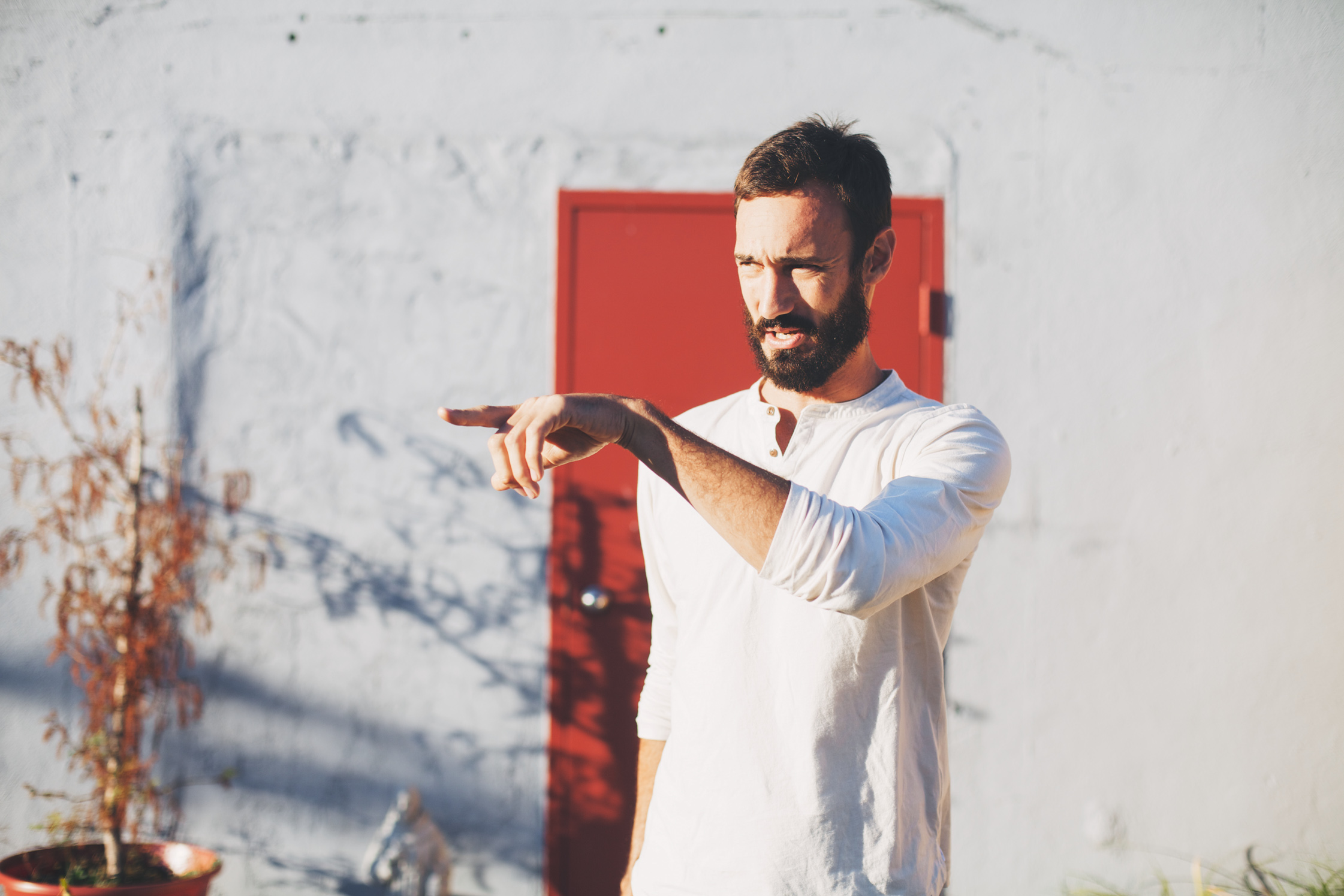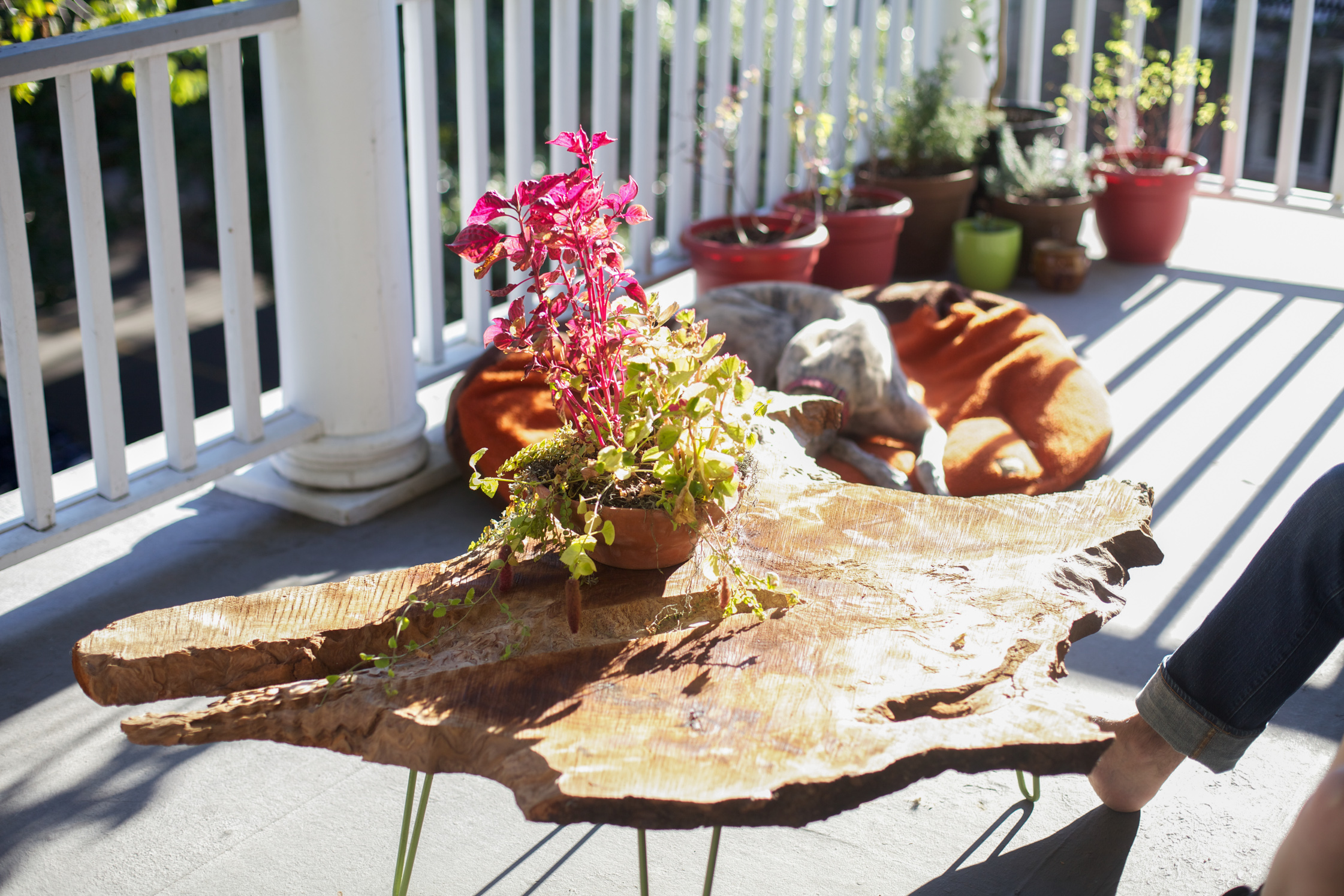 Conde Nast voted Charleston the Best City in the World. Big news! What do you make of it?
Michael: Funny. It's interesting, kind of unbelievable. I guess we ranked higher than London, San Francisco, Florence, all those places? Huh. Of course we agree, it's the best city in the world — for us, at least. Here we are, right in the heart of the American South and you have all of these people here from all over. It's an incredibly accepting and diverse community, but it still feels like everyone is pushing toward the same goals.
Celia: Between the two of us, we have lived a lot of places, but we feel like Charleston is one of the few cities in the US that really respects its history and tries to stay relevant.
Michael, what is your background and how did you get started building furniture?
Michael: I guess it goes back to my Dad. I was born in Kentucky and my father is a retired psychiatrist, gardener, and poet. He raised my sister, brother, and I with a deep appreciation for making things. He taught us that if we wanted something, we had to build it for ourselves. He wasn't exactly a woodworker, but he built all of the furniture in our house. It was rudimentary for sure, but it served our purposes. I came to Charleston 14 years ago to study anthropology and I started apprenticing with a carpenter here in town.
Celia, what about you? Where are you from?
Celia: I'm from all over really. We moved a lot when I was a kid, but we always stayed south of the Mason-Dixon line. I graduated from boarding school and moved to London where I lived for four years. I worked in the publishing department at the Tate Modern and then got my Masters in English at the University College London. I fell in love with Michael and moved back here in 2010 to partner with him in the business.
How did you two meet?
Celia: We met at a pub in town, which is strange because neither of us are big fans of bars. We joke because at the time he was reading War and Peace and I was right in the middle of this tome of a Virginia Woolf novel, and that's what we talked about, right there in the middle of that crowded bar.
And I don't mean to pry, but are you married now or what?
Michael: You could say we've been engaged for a long time. We call each other partners. Well, actually we don't really call each other that in the South because if I say "my partner" here, people assume I'm gay. So we go with husband and wife a lot. We'll get around to doing it properly, I suppose.
It sounds like you two have a strong sense of collaboration. What is your philosophy and design process?
Celia: Since Michael is the craftsman, it's really important to us that his hands are on every piece from beginning to end. I handle the business side of things and do a bit of design consultation. Most of our work is commission based and we spend a lot of time with our clients. Sometimes clients know exactly what they want, but other times they look to us to start a dialogue. You need a coffee table? Okay, what are the specifications? What is the function you are looking for? Then we take them into our wood container.
Michael: I guess you could say that each piece starts with the wood. We know where every single piece of wood in our shop comes from, where it grew, why it fell down and how it got to us.
How does your wood get to you?
Michael: Oh man, we have so many stories. For example, we work with this one miller in Pennsylvania named Ed. He's kind of a grisly guy, I think he's a third generation miller or something. He has a lot of old trees on his land and when they fall, he calls us. We just got a curly maple from him that he thinks his great-grandfather planted. Sometimes the city of Charleston will call us and ask if we have any use for certain trees that need to come down. Recently, we've been working with one of the oldest Jewish cemeteries in town. They have had to remove two giant elms and a magnolia because the roots were tearing up the old graves.
Celia: Yes, I think that is the coolest scenario, really. Because once we take that elm and make it into a lamp, it becomes a piece of Charleston history that will last for generations in someone's home. I love it when a client calls us and says, "Hey, we have a blighted tree in our backyard and we are not ready to see it go, can you help us do something with it?"
What does good wood look like?
Michael: Good wood for us comes from the American South and Eastern seaboard, occasionally from California. We don't mess with exotic wood because it's really hard to determine if it was sustainable cut or the result of some company running through the Amazon with a chainsaw.
Celia: We look for wood that has beautiful natural qualities that we can maximize. I tend to think that the most beautiful trees grow in our own backyards and in our cities. I mean, one reality of living in an urban environment is that trees have to come down. We love giving them a new life by creating art pieces.
It sounds like it is really important for you to have a narrative for your work.
Michael: It's funny you ask that, because yeah, of course it is. I think it's important to have a narrative in everything that you do. It is really natural for me to look for stories behind things in my life. And I think people are looking for that sense of narrative again. We see it in the Slow Food movement, in urban farming, all of that.
Celia: For us, it's about relevancy and respecting materials. I think that philosophy just naturally lends itself to a good story.
I read in the newspaper that your new woodshop used to be an old biker bar/strip club. How have you transformed the space?
Michael: Yes, it was a strip club and when we got the space it still looked like a strip club. You should have seen the graffiti on the bathroom walls. There was all kinds of tinsel and stuff. We kept a few wall paintings that we thought were cool, but mostly we redid everything. It's been quite a project.
Michael, it's no secret that you spin a pretty good party by night. Tell us about your DJ duo, Cassidy and the Kid.
Michael: I have this alternate life as a DJ and it's kind of fun. I am holed up in a woodshop all day, so DJ-ing is really a chance to break out. I spin with my friend Josh Silverman. It's weird—music is totally different from woodworking, but I still find myself using the same creative principles.
Are you planning on staying in Charleston for good?
Michael: Well, we just got a new truck, so that's something, right? Yes, I think we will be in Charleston for a good while. This city suits us.
Michael and Celia thank you so much for spending the time to speak with us your trade and hometown of Charleston. We admire your sensitivity, conviction and passion for what you do. For more information on Moran Woodworked Furniture visit their website here.
Interview: Kristen Gehrman
Photography: Olivia Rae James