Dan Zoubek is a Berlin based fashion photographer and avid cyclist who has been gracing FvF with his eclectic shooting talent and skills for over three years. He first connected with the magazine after producing an impressive editorial photo series for a local design store. His original portraits for the publication have included artist Antonio Santin, Jan Schmidt-Garre, and Michael Hecken. Since then Dan has steadily produced a profusion of new content while continuing to work for his own growing client base. Prior to coming to Berlin, he earned a degree in photography and was the assistant for German fashion photographer, Ellen von Unwerth.
As a freelancer, the down to earth photographer is known for his preference for working with digital as opposed to analog equipment. Within his imagery he seeks to capture pictures that encourage viewers to think critically. His direction and open-mindedness behind the lens allows him to engage in variety of work across different fields.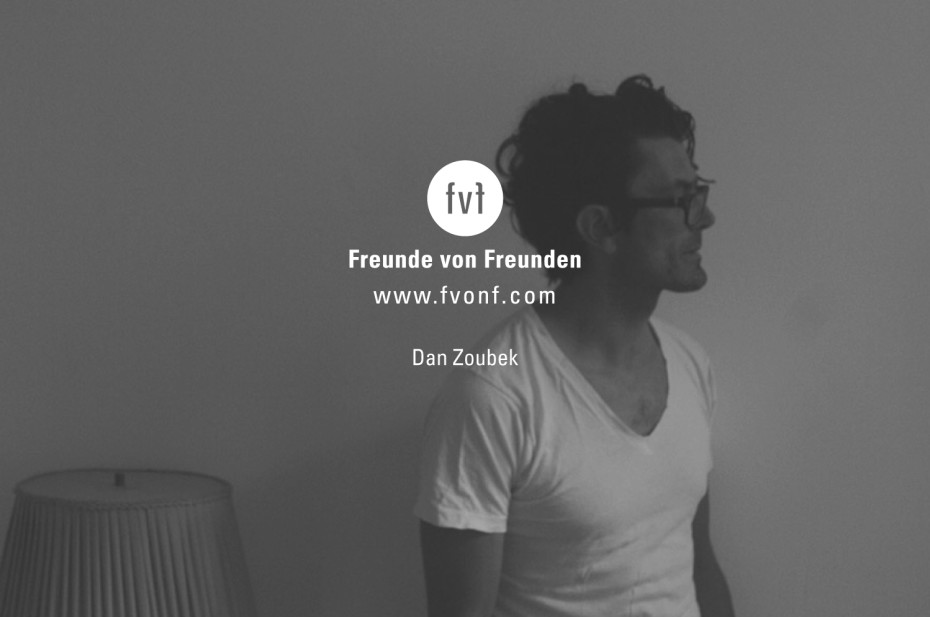 From his home base nestled in Kreuzberg, he runs a professional wedding photography business with an old friend, while juggling his passion for cycling and green living. All the while Dan contrasts his love of sports and nature with a passion for fashion. While shooting lookbooks for clients such as Liebeskind Berlin this down to earth Berliner maintains a respect for legendary fashion photographers such as Steven Meisel.
What do you do when you are not working with FvF?
When I am not working for FvF I am taking lookbook photos for my client Liebeskind Berlin, shooting sports photography, portraits and advertisements. I also run a wedding photography business with an old friend, which I know sounds cheesy, but it's not.
I like to work in different fields; that way work continues to be exciting and diverse. Earlier I only wanted to do fashion shoots, but if you stick with that it gets kind of boring after a while.
Where do you go when you want to relax or get inspired in your city?
To relax I actually take a ride on my racing bike and get out of the city. For me that is pure relaxation.
How has technology influenced you?
The conversion from analogue to digital photography is something I began doing pretty early on, even when a lot of photographers were still against it. But I liked it right away. I spent many days and nights in stinky photo laboratories. That is something I definitely do not miss.
Best travel memory?
I love the ride from the New York airport into Manhattan. That is a special and elevating experience every time.
What is your latest artistic discovery (musical, art or design)?
Walter Niedermayr is not a new discovery but still my favorite photographer.
And I love the music of Aluna George.
What was the last great meal you ate and where?
Risotto at the magnificent Italian restaurant Vino e Cucina in Berlin.
Name three websites – more or less – you visit daily ?
Lately I visit almost only news pages due to my lack of time for "browsing." These sources include
Cycling News, the Cool Hunter and Foto-Decadent.
Who would you like to see featured next on FvF?
My very good friend Narcissister.
What makes your personal neighborhood special?
My house and people living in the building are special. It's a long-established building in Kreuzberg with a huge, green backyard that reminds me of a botanical garden rather than an urban setting. It is really calming and it almost feels like living in a small village.
Three characters you would love to have dinner with?
My girlfriend, of course, together with Steven Meisel and Grace Coddington; truly inspiring personalities.
What is your favorite photo on FvF?
I like reflections and disturbance within pictures. They resonate with me because the actual image is not accessible upon first sight, as seen in the portrait of Greg Rogove & Diana Garcia. And I really like their workspace. I want that!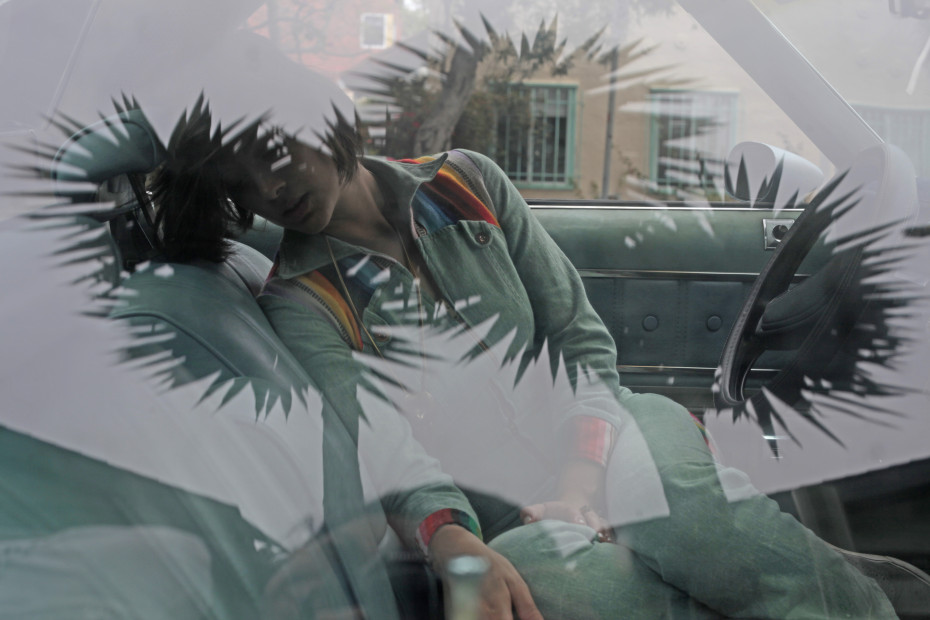 Thank you Dan for your continued work and contributions for FvF. See more of his photography here. See all the FvF portraits shot by Dan here.
For regular updates on our latest content subscribe to our FvF newsletter.