When visiting a church in Iceland, it's almost certain that the person taking care of the pipe organ is Björgvin Tomasson. For he's the country's first and only pipe organ builder.
Most of Björgvin's life is spent on the beautiful coastline in a small village called Stokkseyri in southern Iceland. On a normal working day, Björgvin either walks (winter), bikes (summer) or drives (rain and wind) the 500 meters from his house to his workshop. "There's a joke about Icelanders. Some drive backwards to work. Do you know why? Because then they can drive forwards home," he laughs.
His workshop is located in an old fish processing factory, hugged by the sea. The inside is filled with wood, metal pipes and stories. With paper sketches on the desks, a collection of plates with church motives on the wall. Björgvin himself is a real Icelandic character. Nordic warmness, a friendly face, comfy sandals. For over 30 years he has run his own business.
Looking back, Björgvin never dreamed of becoming a pipe organ builder—he always wanted to be a carpenter. But, as it turned out, his family's love for singing and playing instruments had a pretty big impact on him so he studied music and became a music teacher. A job he loved but one that didn't please him enough. His annual three months of vacation each summer also felt too long for him. "So I thought it would be great to use them and have a second job during that time of the year."
When a friend suggested he go to Germany and become a pipe organ builder, he was immediately interested. At just 22-years-old, he moved to Stuttgart to learn all the skills that would later become his profession. The first weeks felt challenging to him, also due to language problems that even Germans from other regions know all too well—the Swabian's strong dialect is nothing for beginners—but Björgivn managed. Time flew by and eventually he stayed eight years learning everything about pipe organs. He had finally found the job that combined his childhood dream of being a carpenter and his passion for music.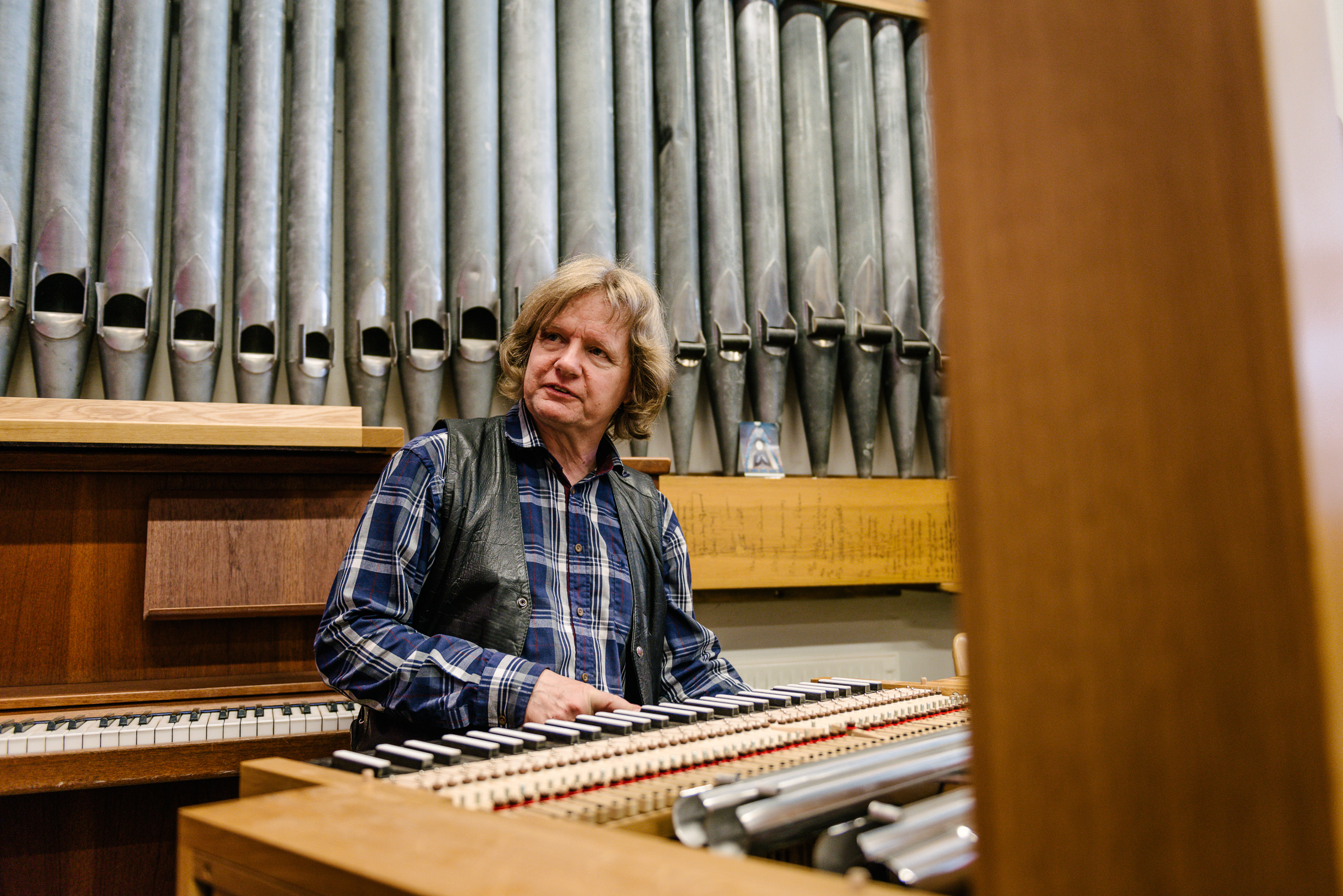 "In the beginning it wasn't easy. As you know, no one is the prophet in their own country."
Back in Iceland, Björgvin had all the expertise, but also the reservations of the Icelanders on his side. "In the beginning it wasn't easy. As you know, no one is the prophet in their own country. I was the first organ builder in Iceland, there had not been anyone before me. But after tuning some pipe organs and fixing harmoniums, things started to run more smoothly. People realized that a pipe organ builder from Iceland can actually do these jobs." After a slow start, commissions increased and the first organ he built for a church near Reykjavik was inaugurated in 1988. His favorite wood to use is German Spessart oak.
Almost three decades since his first organ, Björgvin has now built around 39 pipe organs for Iceland's churches. Nonetheless, business is not running as smoothly as in the first few decades. When the bank crisis hit Iceland in 2010, Björgvin's company was also affected. He points to a place in the back of the building: "At the moment I am working on an organ that should have been finished before Christmas 2010, but the municipality ran out of money. Since then the instrument has been standing in my workshop, waiting to be completed."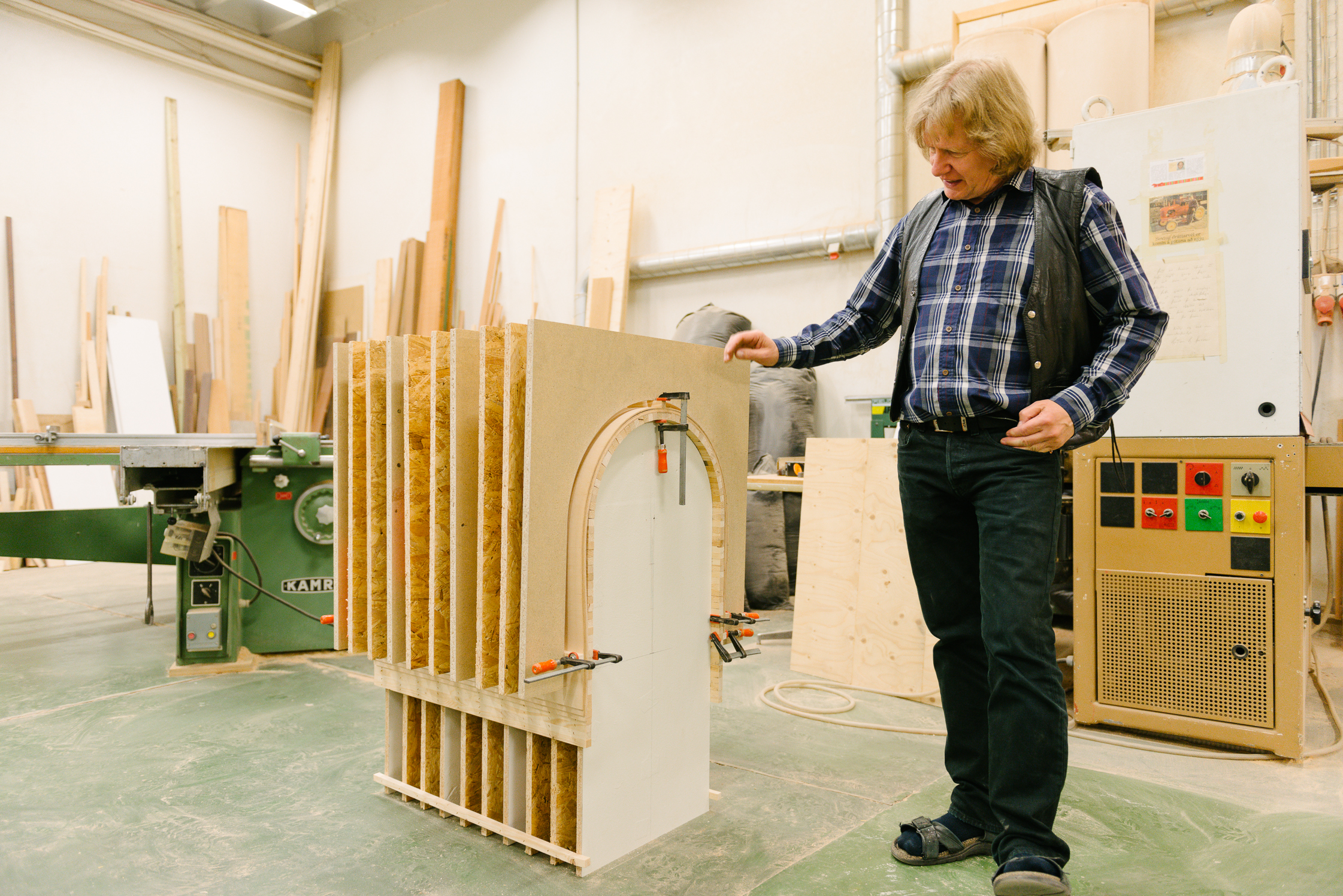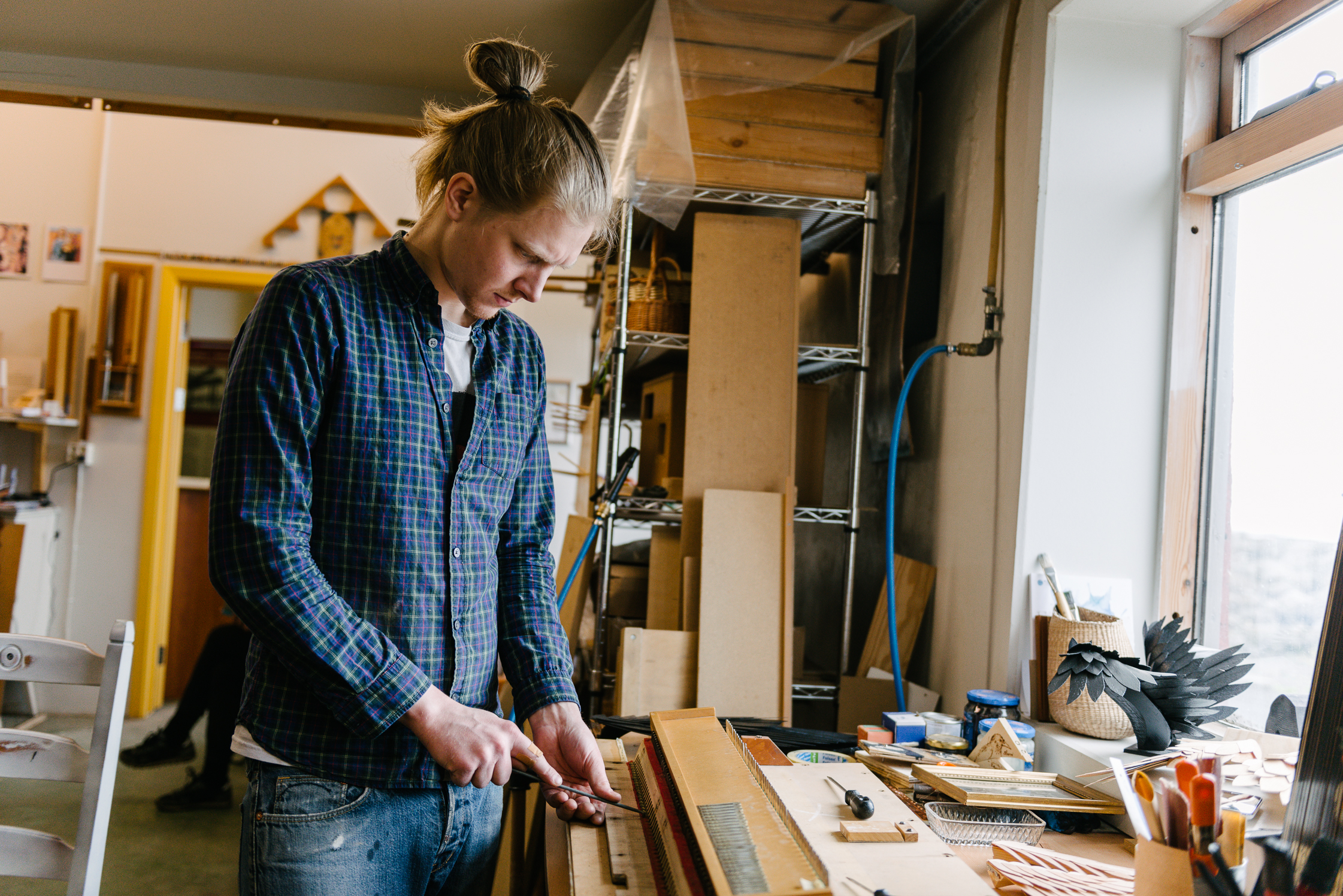 "The instruments I built for Björk have traveled all over the world—Brazil, Japan and who knows where."
"But do you know the singer Björk?" Björgvin asks with a proud tone in his voice, "The instruments I built for her have traveled all over the world—Brazil, Japan and who knows where." Björgvin had helped with the equipment for the multimedia project Biophilia of Iceland's most famous musician. "One day she called from London and said 'Hello, my name is Björk'—and of course I knew which Björk was on the line. She told me about two instruments that she had bought on Ebay that needed some technical updates. When I saw a couple of weeks later what she'd bought, it turned out to be pretty trashy stuff." He took on the task of turning them into proper instruments. Happy with the results, Björk then requested another small pipe organ with midi-outlet from Björgvin that he worked on conscientiously—even though this was new to him as well. The day of the handover got stuck in Björgvin's head: "So I was supposed to bring the instrument to her summer residence, a lighthouse near Reykjavik. There, technicians were waiting for me and my heart was beating fast. But it all worked well." Another commission for an individualized instrument, the Gameleste, and a bigger version of one of her Ebay treasures followed. Björgvin opens a little box and smiles: "These are tuning forks, all matching the tones of Björk's album. She was really nice and sent this as a gesture of gratitude."
The Making of Björk's Gameleste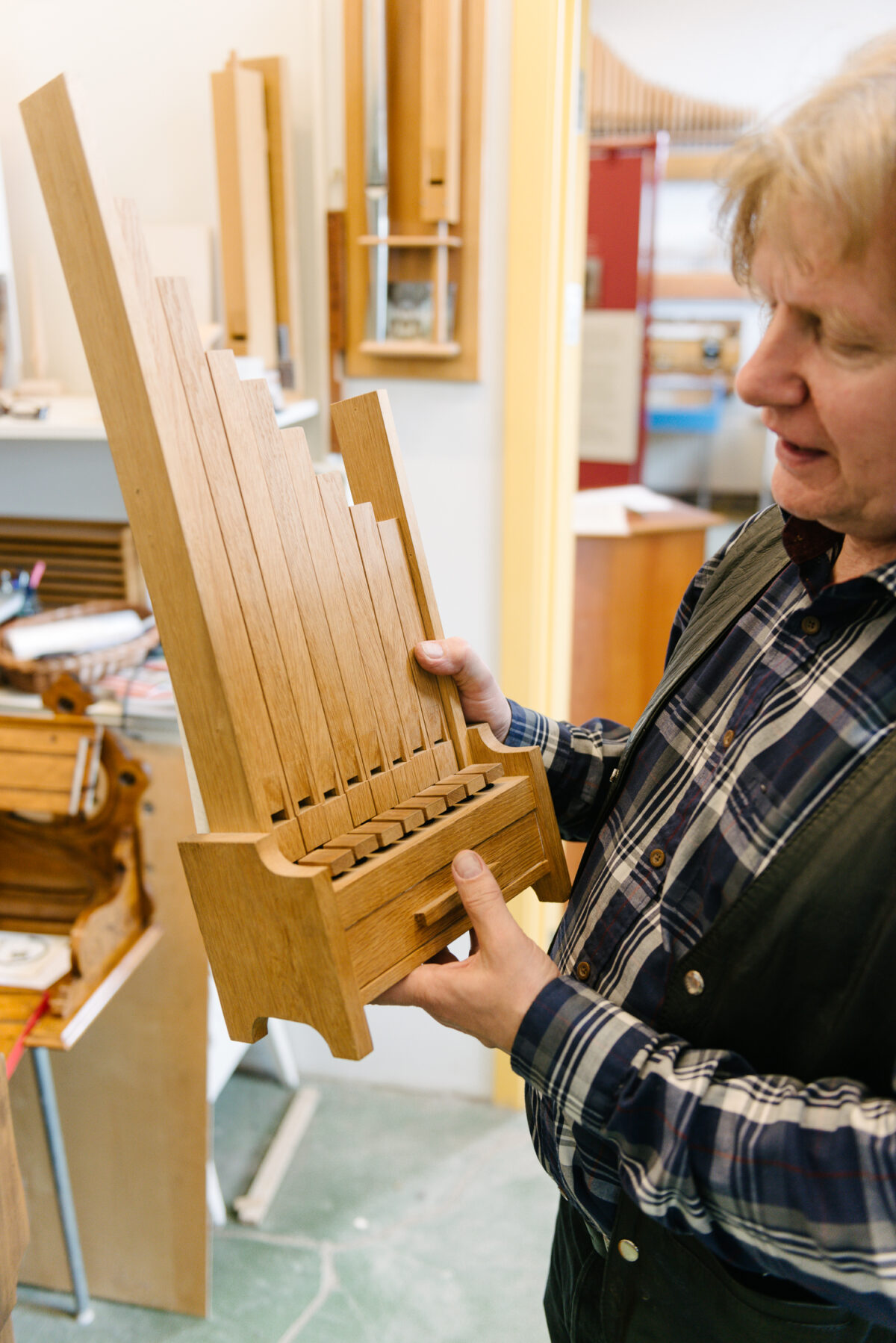 Working hours at Björgvin's little company are from 8am onwards, or as Björgvin likes to say: "We Icelanders aren't early birds." His small business consists of three people: him, a carpenter and one of his three sons, Julius. "Julius has always been very interested in my job and basically has learned it since he was little. People even used to call him 'my little assistant'." To have his own son working with him means a lot to Björgvin. He loves the fact that there will be someone continuing his work, taking on what he achieved. "I guess we'll be working together for about ten more years before he takes over completely. But we will not build many more new organs, maybe two or three." As people are leaving the Church, the organ builder business is decreasing all over the world, Björgvin explains. But as the only person taking care of the organs for a whole country, Julius will not have anything to worry about: "There are about 120 organs in Iceland, I am responsible for about 115 of them. It's a big enough job to look after all of them."
Thanks, Björgvin, for giving us a tour through your workshop and an insight into your life. To find out more about his work, check out his homepage.
For more stories from Iceland, have a look at our stories from there.
Text: Milena Zwerenz
Photography: Daniel Müller