As visual culture infiltrates new areas of modern life, questioning the dynamics and interests that rule these areas, along with their potential for authentic exchange, resistance, and creativity is more important than ever. For Berlin's recently adopted curator Marina Paulenka, maintaining a critical approach is key, but she also knows that no discipline is truly critical in a vacuum.
With over 15 years of experience on different ends of the art spectrum, she has already worked for art fairs, photography festivals, and universities, all while pursuing her own artistic practice. Now, as the newly appointed Director of Exhibitions at Fotografiska Berlin, she is determined to confront the complicated relationship between arts and commerce, but also technology and image making, photography and fashion.
Fotografiska's Berlin headquarters is set to open later this year in a historic building in Berlin Mitte. Formerly occupied by artists and known as Tacheles, the building has long symbolized Berlin's cultural freedom. In its new iteration, it will include an exhibition space, an event venue, and a bistro amongst other things.

In anticipation of the museum's opening, we attended Fotografiska Days, a three-day initiative exploring "the instability of images in different media" and the evolving relationship between art and fashion through a mix of installation, panel discussions, and performances. From Sejla Kameric's second-hand clothing installation to Mouse Lamrabat's glamorous fashion photography, the event left us with an exciting preview of what's to come and a glimpse of Marina's Berlin life.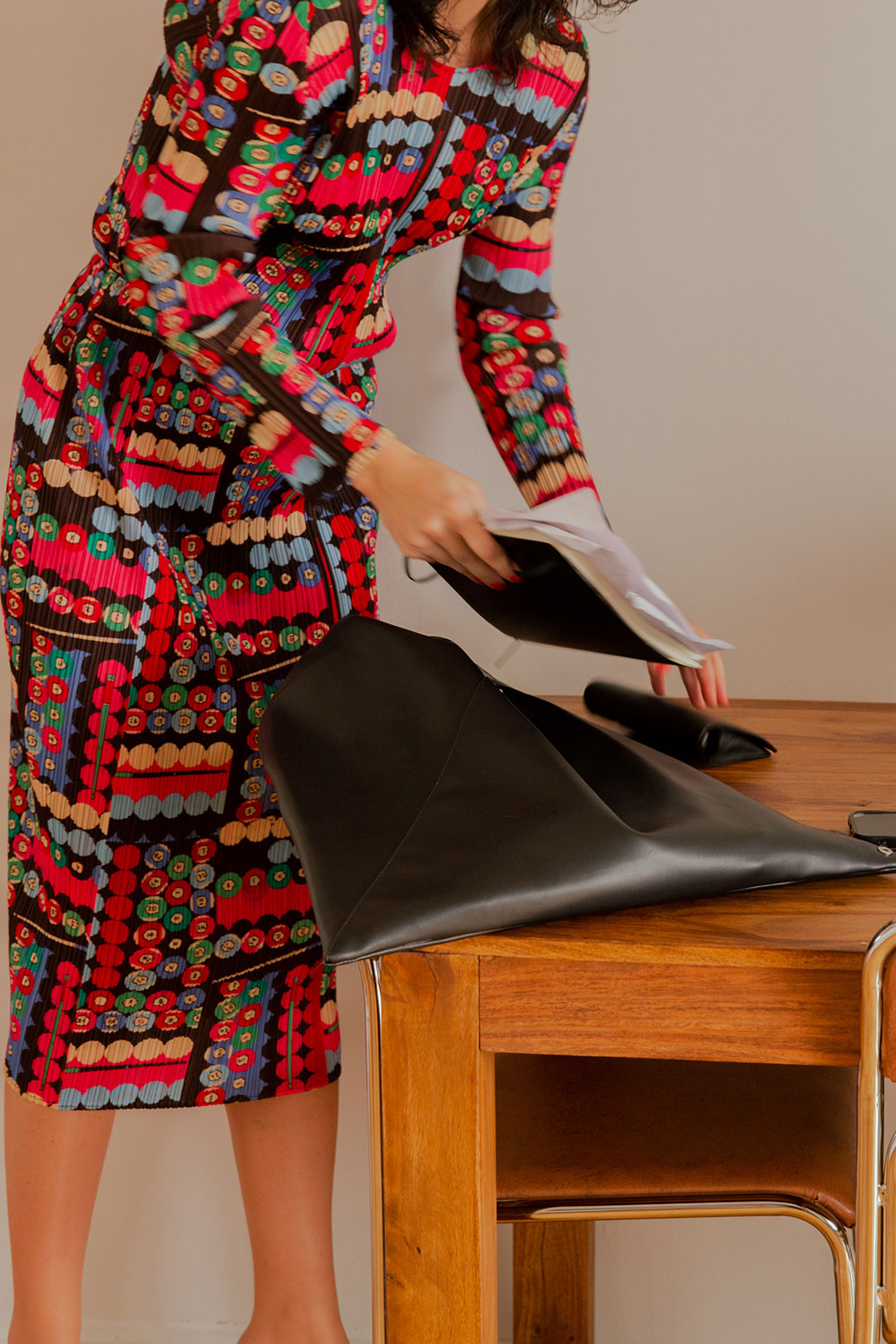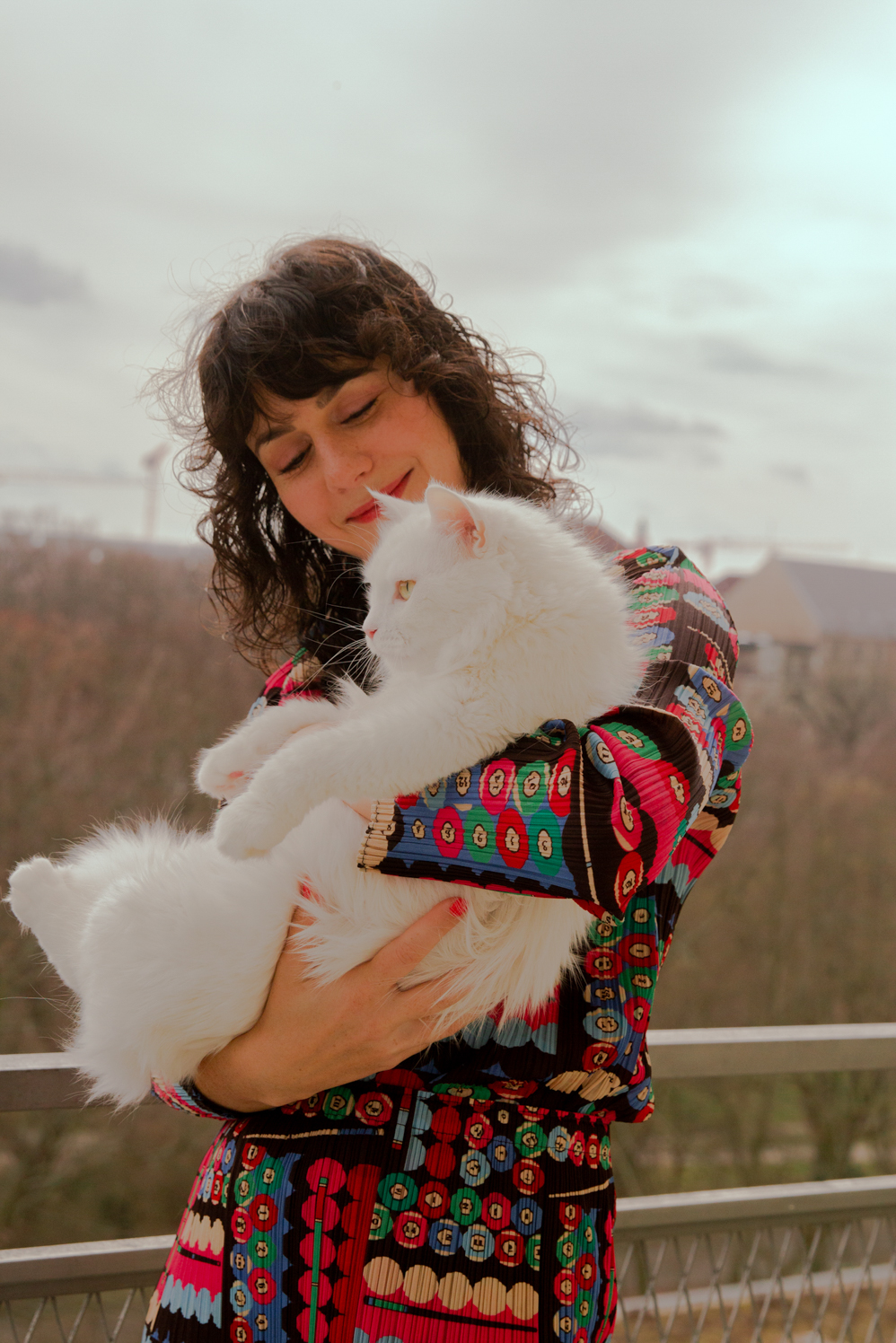 How did you meet the team at Fotografiska?

It was a very organic development and in perfect continuation of my previous professional endeavors. After directing the UNSEEN Amsterdam art fair, I was eager to take on new challenges, certainly in the field of contemporary art and photography. It came to my attention that Fotografiska was seeking an exhibition director, so I applied. After a series of interviews with people I call colleagues today, I made my move to Berlin in April.
The pre-opening program included a three-day event and exhibition. What sparked this idea?

As an up-and-coming cultural institution, we believe it's only noble to both introduce ourselves and extend an invitation to what already exists on the cultural scene of Berlin—to listen and to learn. To be open and aware of the needs and requirements of those already active in the broad field of contemporary art and culture. We want to build a platform that expands beyond the confinements of our actual Museum space. We want to create spaces beyond exhibition halls. Provide visibility for emerging artists, connect with our audiences, and act as informed and educated as possible. We have an unusual privilege to start with our work over a year before our opening in the second half of 2023 and we intend to use this time wisely. From Studio Visits to programming events such as Fotografiska Days to our ongoing Community Outreach events, we are imagining what a conscious Museum of the future can be.

With our Outreach Events, we address cultural and educational workers, artists, activists, the cultural essence of Berlin, music, entrepreneurs, and people from the fashion scene, startups, and restaurant scene, to see the construction site of our future museum and talk about what are the needs of artists, how we can collaborate and what we can do together to shape the cultural landscape of the city. I think it's very important to connect with local communities if you want to build long-term relationships, which is what I want.

How did your personal relationship with Berlin inform the curatorial vision behind Fotografiska Days?

I know Berlin from before, of course. I visited the city in my 20s, not only to have fun, but I was also here for my personal artistic and curatorial work, closely following and immersing myself in the cultural scene so that I am connected to it in a certain way. I have a lot of friends and business colleagues here that I was glad to reconnect with. I was very happy to move because I think this city offers so many different perspectives as well as an inspiring intellectual level of thought. It's so huge, and the scene is really diverse, which gives a lot of opportunities for collaboration and creating new projects.
What inspired the theme? Why do we need to re-read the relationship between art and fashion practices?

I was inspired by recent activities in the fashion industry and their reflection on visual culture and its values, communication, and society. I thought about how this affects the way we understand and consume images and information, not only through social media, TikTok, Instagram, and TV media but also in our offline, everyday lives. We wanted to illuminate what it means for the fashion industry to sell products via visual means while undoubtedly commodifying diverse human experiences, often without proper context or care. Art has extensive experience in dealing with social issues. By connecting these two, we wanted to start an interesting discourse and pose some critical questions to think about the industry and the economy, about the way artists collaborate with brands, in pursuit of maintaining both social integrity and artistic independence. The title Cultural Fabric refers to the connections and experiences that are shared and exchanged between these two systems.

So, we invited artists, thinkers, fashion designers, journalists, and critics, to discuss that. For example, Caroline Stevenson, the program director of fashion and cultural and historical studies at London College of Fashion, UAL, but also artists such as Šejla Kamerić, who was living in Berlin for a long time and in her participatory public action/artwork had been dealing with secondhand clothing that is coming from the West to Balkan countries as "a gift". And she was buying leftovers from secondhand shops when they reached the price of one euro, and before they would end up as waste in landfills. And then she rebranded it as "The party is over" by printing on them and smuggling them back to affluent European countries where they are offered for free in various public spaces in a symbolic action that reflects social and environmental anxieties.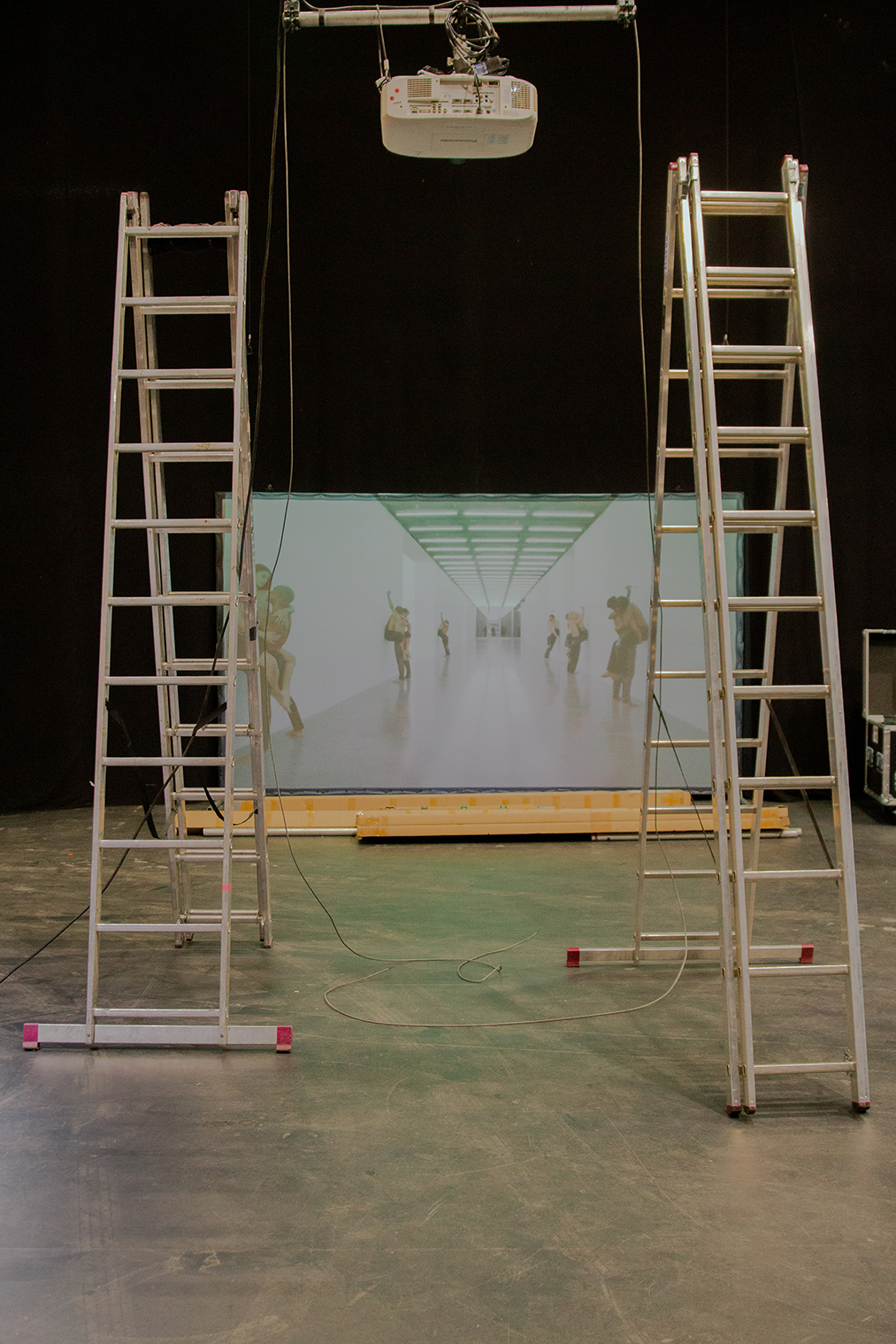 " We are imagining what a conscious Museum of the future can be."
Among other people, you collaborated with fashion theoretician Lea Vene, who joined the team as an external research advisor. What motivated this choice?

I think that makes perfect sense to me. If you are dealing with a certain topic, collaboration with experts from other fields is unquestionable in order to cover the topic well and analyze all aspects of it. Knowledge should be connected and exchanged. Therefore, inviting experts from other fields such as scientists, critics, entrepreneurs, innovators, philosophers, spiritual mentors, and researchers, and connecting them with artists and social issues certainly gives some new insights.

What did you enjoy most about the process of curating the event?

Well, it was very exciting and I'm happy with the results. I enjoyed in research and discovering artists. We deliver the concept and then we focused on the production. I wanted to include artists coming from different backgrounds and cultures, such as Brazil, Ukraine, Bosnia and Herzegovina, Nigeria, Ghana, and Vietnam, local and global. The space in Atelier Gardens was quite demanding for exhibition installation but our exhibition team did amazing work and we brought an interesting approach to showcasing the artworks.

I have much experience with festival events and working with a large team, and I love challenges. It brings much joy, but also stress. Nothing can be perfect but do your best. The most important thing is teamwork, the vibe, the atmosphere, and the support you can exchange with your colleagues, and after the project is finished, you see the products of your efforts, satisfied artists, and the audience.
Mousganistan, Mous Lamrabat. Courtesy of Fotografiska.

Artwork by Julie Poly. Courtesy of Fotografiska.

The party is over, Šejla Kamerić (left), artwork by Zohra Opoku (right). Courtesy of Fotografiska.

Husky Hides, Cibelle Cavalli Bastos. Courtesy of Fotografiska Berlin.

Mixed media installation by Irene Ha. Courtesy of Fotografiska.

Video installation by Anna Franceschini. Courtesy of Fotografiska.

Video installation by Carlota Guerrero. Courtesy of Fotografiska.

Installation by Jojo Gronostay. Courtesy of Fotografiska.

Unraveled threads, Zohra Opoku. Courtesy of Fotografiska.
What did you learn about bridging the fields of art and culture (fashion in this case)? 

That there are still other possibilities for understanding a lot of already known concepts, and that the audience is interested in being included in these conversations. Young artists really need direction and support in working with commercial brands. That there are great minds who think of these things and make them happen in practice, which we had the opportunity to listen to at our conference and panel discussions.

We are experiencing enormous changes at the level of technology and visual culture. What do you see for the future of visual culture?

Visuality is one of the deepest operators of our times and a place of most important questions. Images surround us, we perceive the world through them. We have memories based on images. We may expect critical approaches to visual culture. 

The question is how to contextualize them and create the knowledge. An atmosphere of trans-disciplinary experimentation across fields and sectors has been welcomed within the arts. But what we need is a new cultural literacy to empower artists to narrate and speculate on possible future scenarios. I curated a conference and an exhibition on hybridity in visual arts in Amsterdam in 2021, as a part of the FUTURES photography platform titled HYBRIDS: Forging New Realities as Counter Narrative. 

Technology will not solve any of the problems we have by itself. We need not forget how to develop ourselves as human beings, our spirits, and our connection with nature and ourselves. So awareness is everything. And again, it's in the hands of education and everyone serving any public or educational program.

Do you have any advice for young artists, starting out in the current sociocultural climate?

Be authentic and honest, and use the power of art to bring some positive changes.
Marina Paulenka is the founding Director of Exhibitions at Fotografiska Berlin where she is responsible for the museum's exhibition strategy, artistic affairs, and program.
Fotografiska is a museum experience for the modern world and a premier destination for photography and culture. Founded in Stockholm in 2010, Fotografiska Museum offers its visitors exhibitions from the broad fields of photography and related media, a varied program of events, fine cuisine, and inspiring new perspectives. Fotografiska aims to use the power of photography to create a greater awareness of the world we live in.
Photography: Lucy Pullicino
Interview and text: Amelie Varzi