Born and raised in post-war Beirut, 18 year-old Loulwa Beydoun is rocking the Lebanese art scene with her melancholic drawings and surrealistic photos. She lives with her family in a cosy, quiet apartment, tucked deep in the French embassy neighborhood of Beirut.
Loulwa is preparing the Baccalauréat test but nonetheless seems quite relaxed. The philosophy exam already went well, she says, as expounding on art and war turned out to be a very inspiring subject for the young miss. In a bedroom filled with existentialist literature, Loulwa takes us into her world, a world in which she is likely to stay up drawing in the middle of the night after getting home from a party with her 30 something cool friends from her beloved Beirut underground music scene. While she shows us a beautiful book of Salvador Dali's paintings that she worships, the interview is poised to begin. A plate full of lollipops was offered to make the moment even more enjoyable!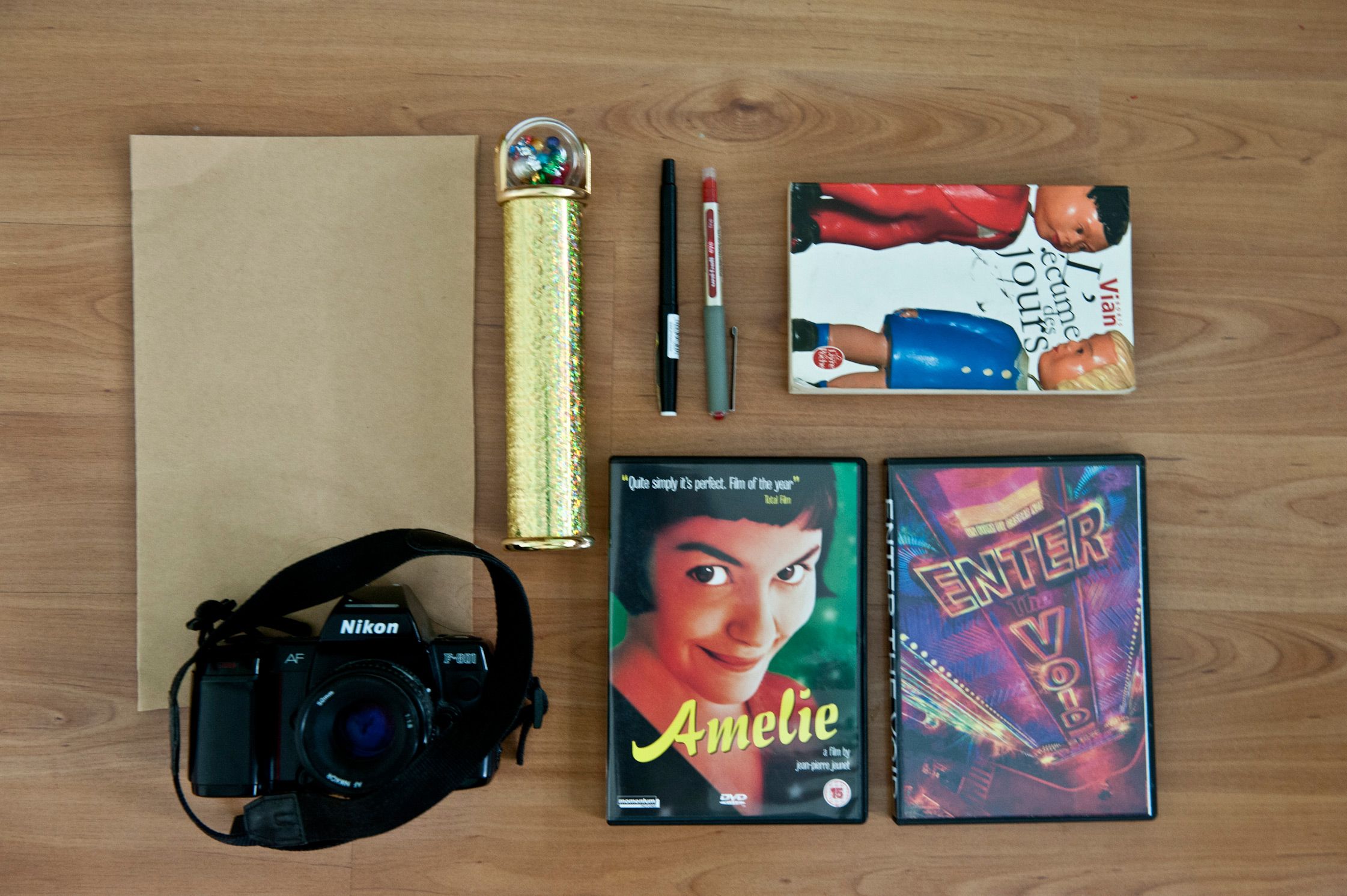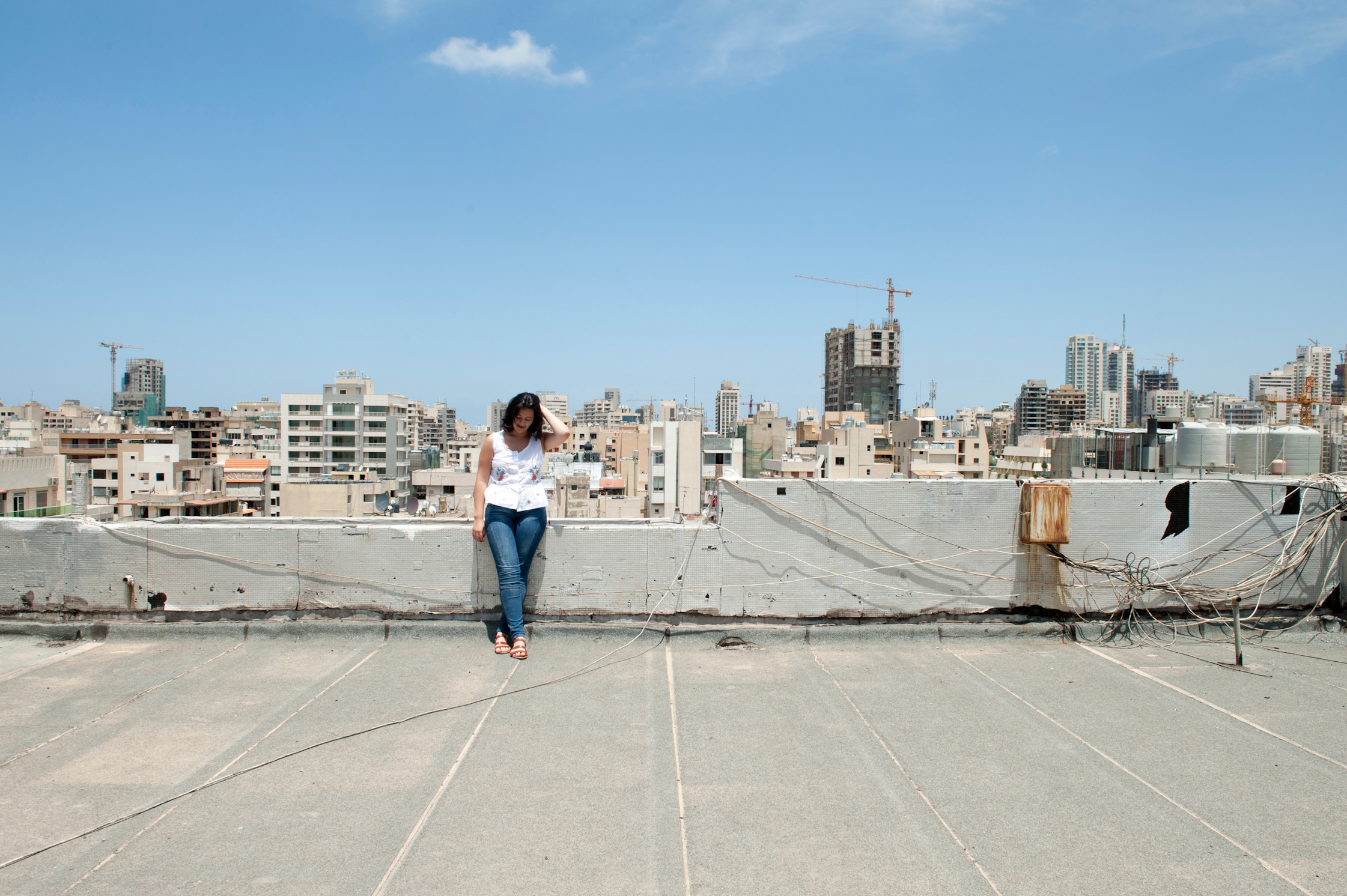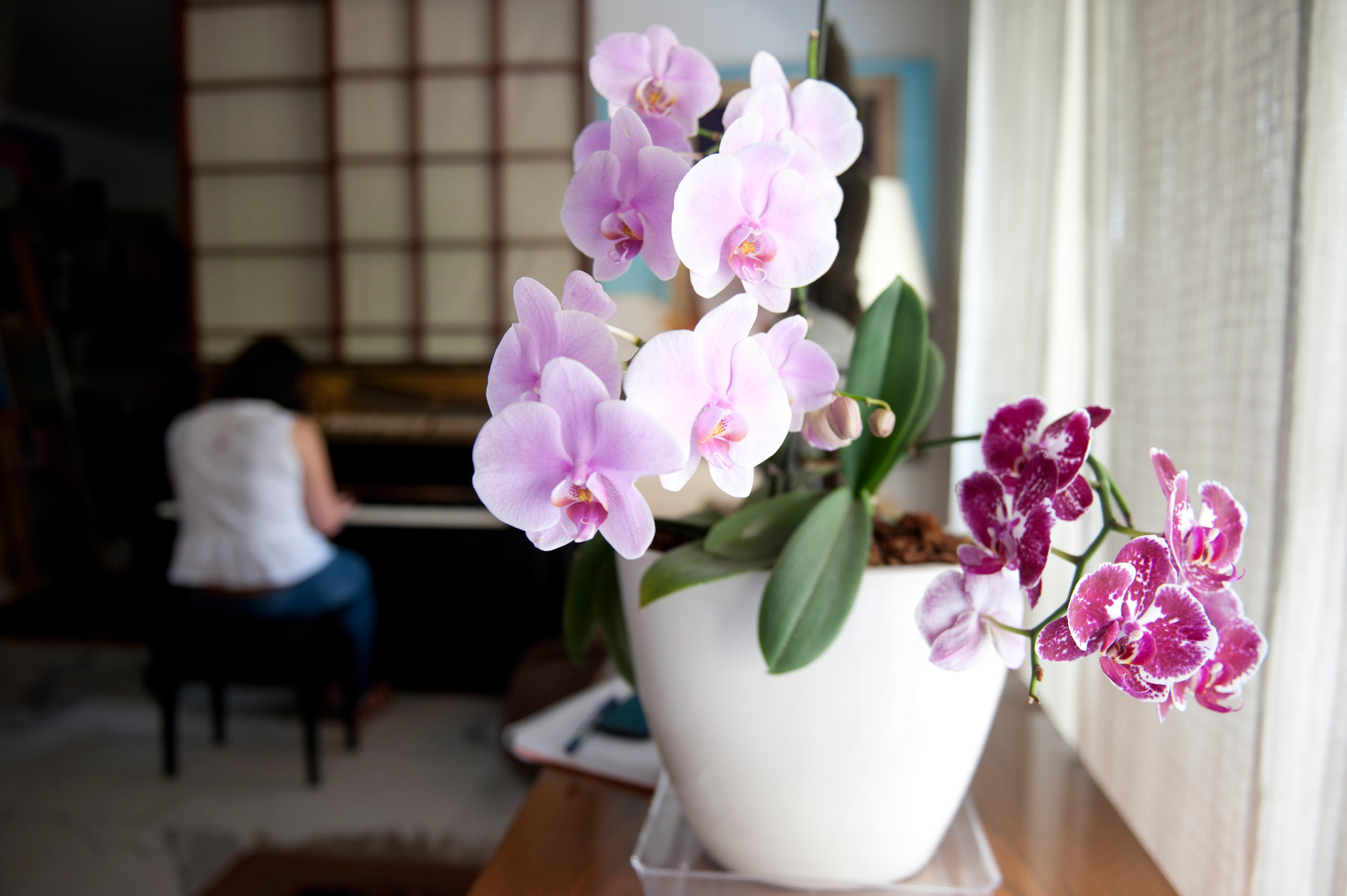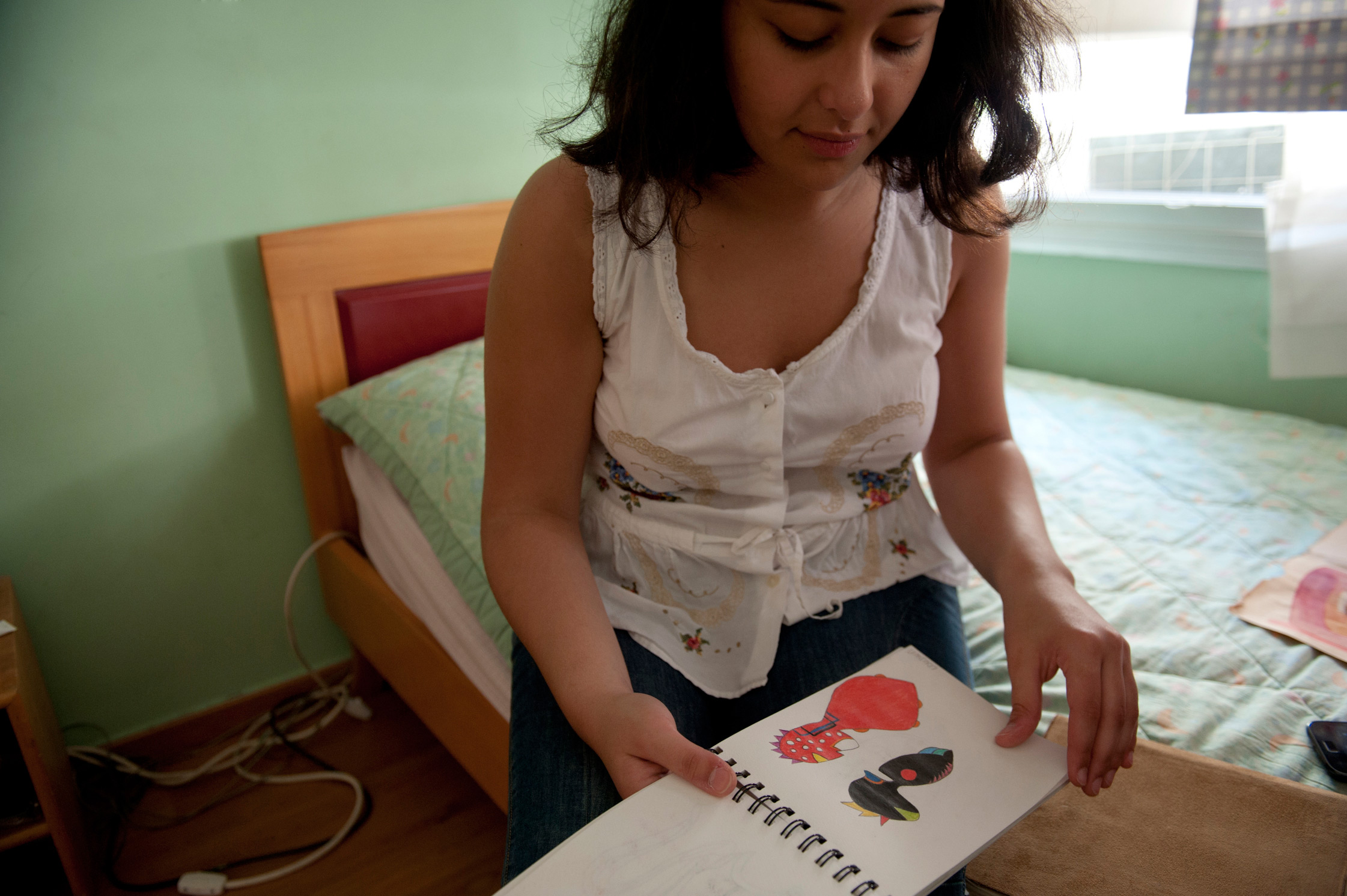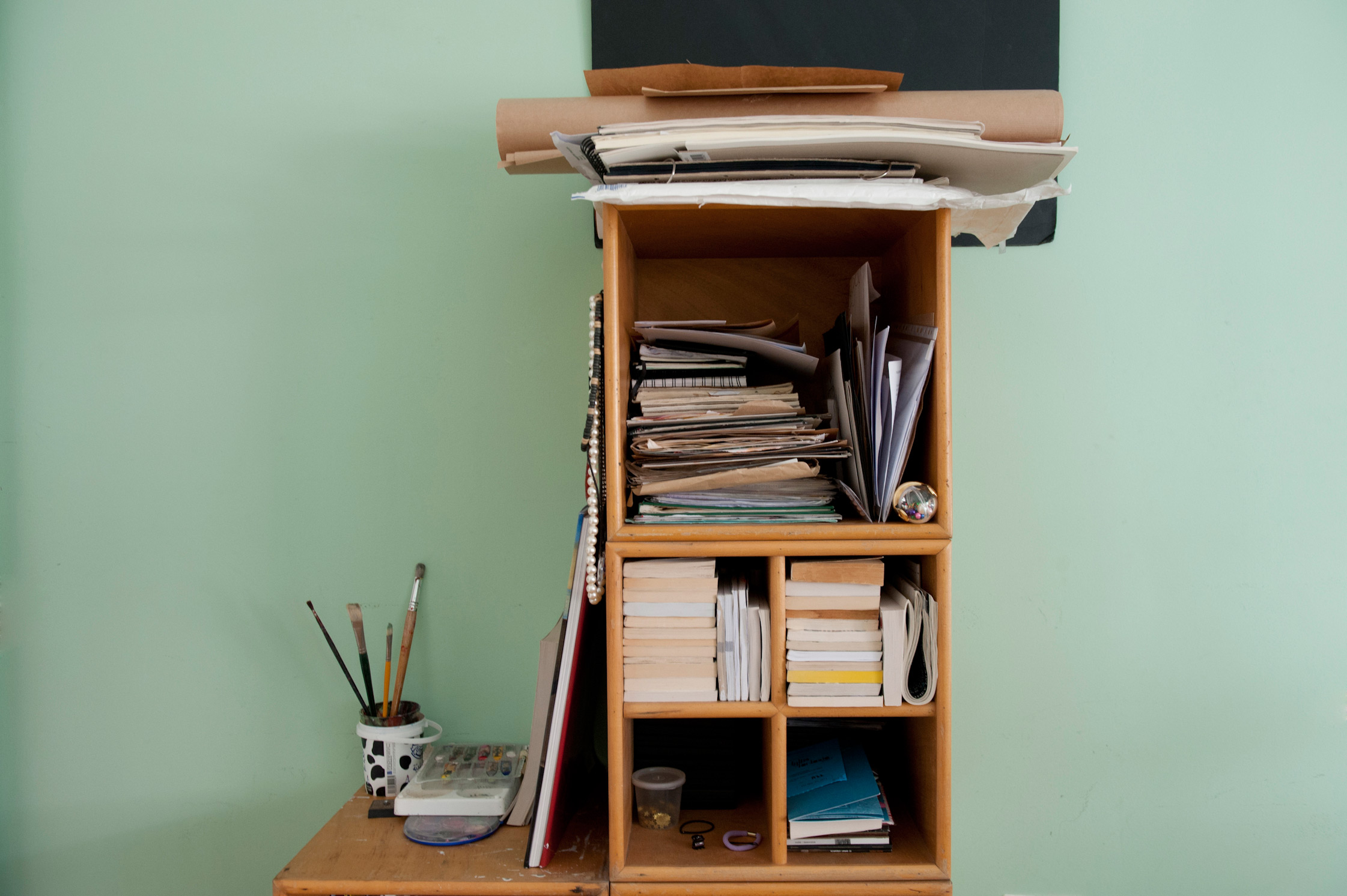 When did your interest in art begin?

I used to draw when I was a little a little girl, but I started drawing on a regular basis two years ago. I bought a notebook to sketch in it during class. What I did was very different than what I do today, very colorful, graphic drawings in which you could see martians, spaceships and strange faces… It all made sense at the time, but not anymore. I remember that I payed attention to details. 
I felt the need to draw more and more because of how I felt around people and because I was going through a difficult time with my family. Art helped me feel better and so I was able to let out everything that had been locked in me. 
It's only now that I find a certain "style" and face for my characters. It really turned into something else. Drawing has become a necessary relief from pain, anxiety and melancholia… 
 
Have you ever taken drawing classes? 
No, never. I instinctively started drawing and I never thought it would take so much importance in my life. I knew that I had to learn the basic techniques but I was afraid that it would change the way I draw. I knew that they would teach me how to look at things, analyze them and I was afraid that that would change the way I look at the world, the way I interpret everything… Academic techniques are interesting and allow everyone to go a lot further in their works, but I feel like it suffocates someone when these rules are imposed. 
 
In your drawings, your characters usually seem tormented, their bodies are pierced with large holes. Are those bullet-holes?  
Not really. In my drawings, holes are liberating the characters from pain… Air is finally going through their hearts and heads, taking away painful thoughts and feelings. Some of them are self-portraits, you can easily recognize them by the hairdo.  
Sometimes I give an imperceptible smile to my characters and imagine that they are full of joy, almost ecstatic, relieved. 
I recently drew a portrait of two friends of mine who are in love, and the man's hand is going through the body of the woman, filling the void. 
 
What is your family's reaction regarding to your work?  
I don't know if my family really understands… They often ask questions about it (she mimes).  
"Why are you suffering? Why are you not talking? Khalas! ("Enough" in arabic)" (she laughs). But they let me go on with it. They particularly like when I use colors and make my characters smile or blush. 
 
Any artists in your family? 
Yes, my father, Wissam Beydoun, is a painter. A lot of people think that he's the one who influenced me but our works are very different (in my opinion). 
Except for maybe one drawing in which I'm quoting something he said in the car once:  
"I am dying of hunger, I am dying of pain". There is a pun in arabic with "hunger" and "pain", the two words being pronounced almost in the same way. 
I used this quote in one of my drawings. Also, I used to watch him paint abstract things on large canvases when I was a child… 
I was so surprised, felt so little, and out of place. 
I draw and paint on small paper, whereas he works on very large canvases. I would be afraid to do that. 
 
Can you talk about the techniques you use for your drawings and paintings ?  
I usually use black pens to draw the outlines of my characters, colored pencils and sometimes watercolor for my backgrounds or characters. 
I don't have much equipment so I reuse random papers that I find, recycled paper, etc… 
 
Your drawings remind me of those of Tim Burton's. Is he an influence to your work? 
I am interested in his universe, but the impression I am trying to convey in my drawing is very different. When I look at Burton's early work, I see a drawing that seems to be taken from a movie, like a captured frame. My drawings constitute a whole; they are independent and each tells a story. 
 
Would you ever go into comics? 
I don't know. I created a little comic about 3 years ago that tells the story of an exhausted lady drinking a cup of coffee, then two, three, etc… 
 
What happens next? 
Nothing! (she laughs) She just stays on her chair, drinking coffee.  
 
Which work are you most impressed by?
I just discovered the work of Balint Zsako. He is an Hungarian artist based in Canada working with photography, drawing and sculpture. I adore him. Look at how he represents bodies, the feminity, his way of looking at the world and the connections between people is incredible…   
There is also David Lynch, his movies and his music…  
I am very much into ambient, glitch, modern-classical music.  
I recently did the album cover of Pleq (Poland) and Lauki (Spain) "The Anatomy of Melancholy".  
Sounds like my type of thing, right?  
Also, I admire the work of German artist Hans Bellmer. He is huge and it surprises me that very few people know him. 
And of course, I love the surrealist movement, especially Dali's works. 
I'm currently reading as many Sartre books as I can find, and Boris Vian's. 
 
You also take photos. What does this media bring you that drawing doesn't? 
I was interested in cinema and photography before I even started drawing. 
I took classes at school when I was 13. But I would say that in my drawings and paintings, there is always a common train of thoughts. 
All (or most) of my photographs are self-portraits and tell the story of a character, they reveal what is inside his soul. I want my photos to explore interiority. I usually use 35mm cameras and shoot with film.  
I have nothing against digital cameras, but I consider the negatives to be more real, tangible.  
I know that the picture will stay alive. 
 
Your photographic artwork is very romantic, nature is omnipresent, you are fascinated by the cosmos… Are you aware of that?  
I love the night, the dark, the moon. But I am not trying to explore any thematic relation to nature in my work, or at least not that I am certain of. 
I once found very fragile leafs and dead flowers full of seeds in a garden. I decided to shoot it before it all disappeared. I put them on my face and took a picture of myself. 
I sometimes feel fascinated and moved by nature.
Thank you Loulwa for having us!
Interview: Florence Thireau
Photography: Tanya Traboulsi