A working animal with long ears and grey fur – Lorenz Seidler has chosen the donkey as a his identifying symbol. Why? The Austrian has many explanations for this choice, each with an underlying sense of humor. The intended function of this figure is to depose art from its high throne; to make it accessible without eliminating its essential importance. This is the very reason why Lorenz established the online art calendar eSeL.at.Through this platform not only does the art blogger inform Viennese locals about the latest art events, he also aims to engage in stimulating dialogues through commentary and imagery. The initial idea resulted in eSeL-Mehl: a weekly contemporary art newsletter. Today, this cultural newsletter remains an important part of Lorenz's work and, with over 10,000 subscribers, is the most popular in the Austrian Capital.Aside from online content and activity, Lorenz's digital venture also has a physical presence. The eSeL-Reception within the Museums Quarter acts as an interface between visual art and net culture that includes an information desk, shop, and temporary media art displays. In addition, he manages the Gazebo gallery which focuses on the active debate of curated projects within public spaces. If all of this wasn't enough, Lorenz also develops concepts for the art market, MULTImART, in collaboration with ARTmART and METAmARt. While offering a tour of his home in Margareten that he shares with his wife Katrina, their son Cosmo, and two cats Chutney and Muffy, he discusses why this personal space is an art free zone.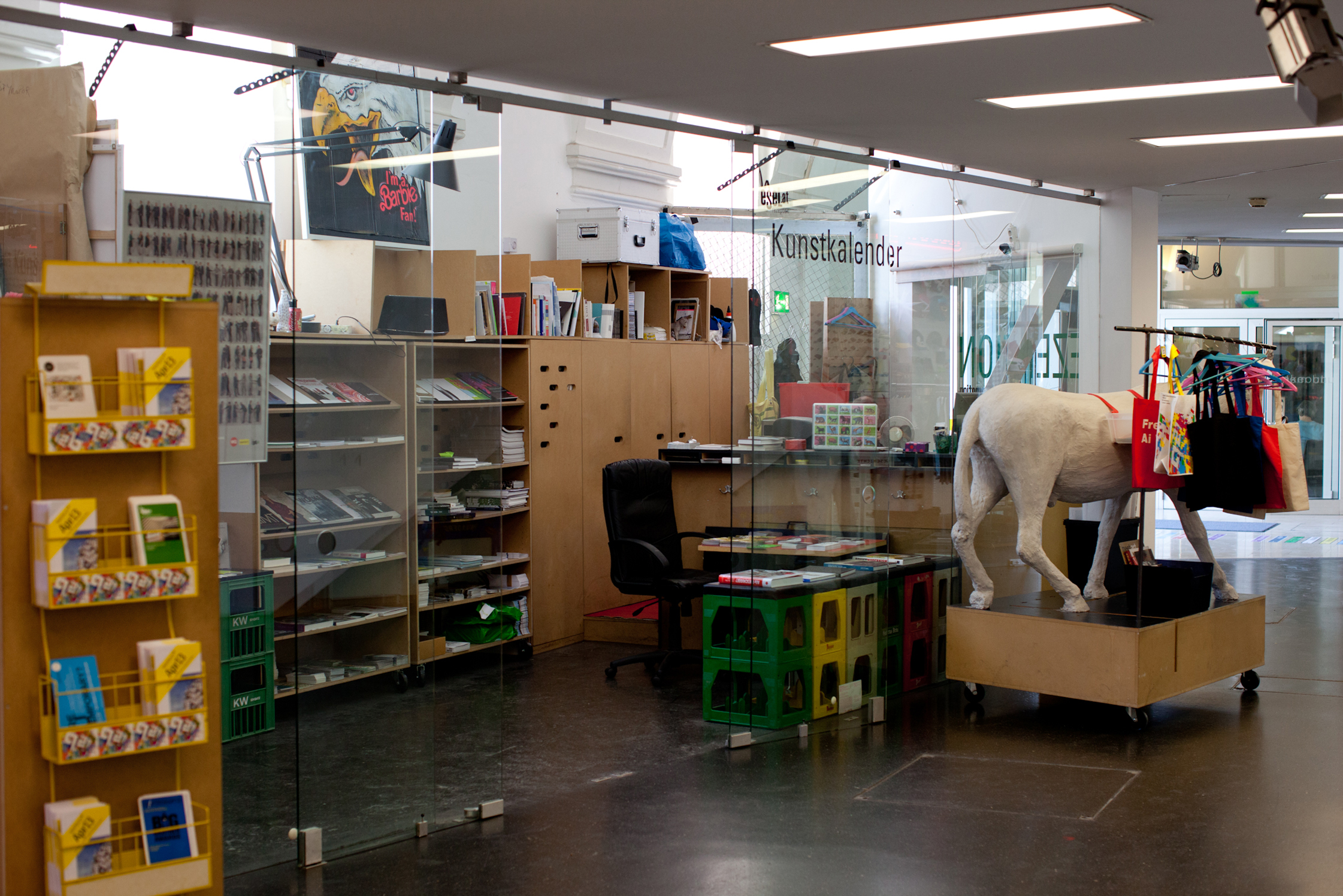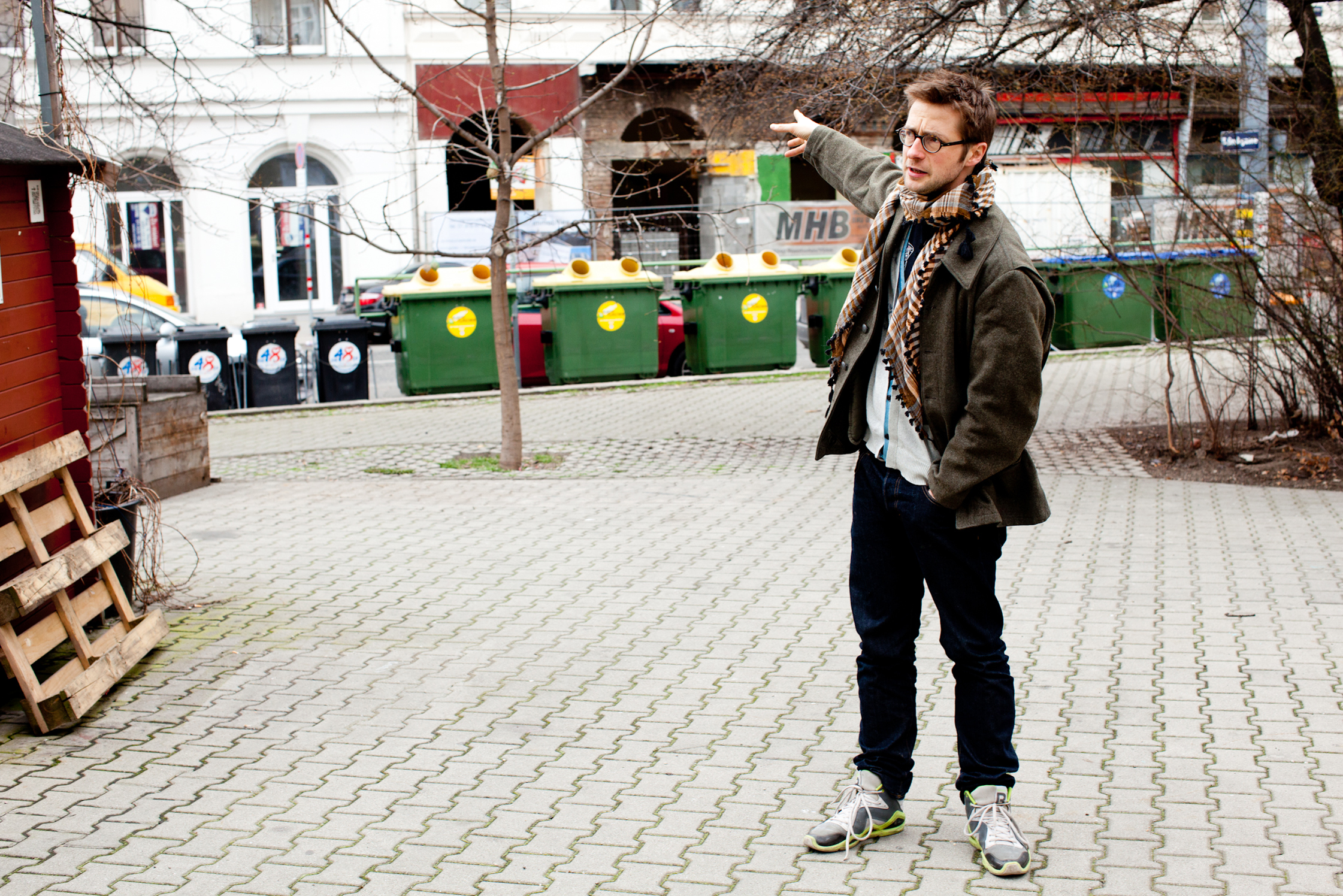 How did you come up with the idea of eSeL.at?
I have always been concerned with art. At the beginning it was just about my personal interests. Soon after I wanted to involve others and therefore founded a radio station, called 'Radio Esel, die Sendung mit dem Schaf' – Radio Donkey, the Show with the Sheep. But that wasn't enough, so I started doing other things. All of this has worked out quite well and nowadays I offer people a very broad range of information. The newsletter, which was created a while ago, also continues to be very well received.
How does eSeL.at work?
It is a calendar that lists things going on in Vienna. People from all kinds of scenes come to us and send or put in upcoming events. My task is to manage this information and figure out where they belong exactly.
What's the idea behind the donkey?
The idea was a coincidence. I was twenty when I thought of this name. My initials are in it, Seidler Lorenz. If one speaks out loud the letters S and L, the word 'Esel' – donkey – comes out. That was my original concept: the author, which is myself, and the imaginary figure, the donkey. He becomes wiser by asking silly questions and stumbling through art. It is a pleasant approach through which I dare myself to ask things I wouldn't ask otherwise under a different person. One is either in art or not, and people who are always pretend to know everything. The donkey establishes a certain inhibition for both sides. If I say: "I am the donkey," a certain laughter or insecurity is present and both sides can then act differently.
Tell us about your day to day routine?
I get out of bed earlier than I would like to as I have a kid who I spend time with until nine thirty. After that I go to the office and dedicate myself to my inbox for at least two hours. My work isn't much different that of a DJ's: I take a look at different channels, such as the post box or my email inbox, go on facebook, twitter, pinterest and disperse my content purposefully across each channel. I process the information for the calendar or pass it on to my team. Then I drink a cup of coffee to get out of that cyborg-mode and take a look at my to-do list.
In addition to these daily tasks, I work on projects that provide me with the possibility of grappling with ideas more intensively. I like to initiate intruding discussions. I am constantly in contact with many different people as my office is located within the Museumsquarter. This ranges from tourists who wander in to coincidental contacts or industry specialists. I find it interesting to guess what they find interesting about me and visa versa.
What's the goal behind your work?
I am intensely concerned with art, as well as the never-ending questions concerning the definition of art within the 21st century. I am interested in the newfound public nature of the art scene, specifically in relation to the utilisation of public space and the internet. I am also interested in how the artist today is increasingly more in contact with his or her physical audience. I question how these factors and to what extent alter affect the trajectory of art history. To me it is very important that art is protected, while simultaneously playing a stronger role within society. This is why I have a love-hate relationship with art: while I want to take it down from its high, golden throne, I also want to make sure it is still able to develop and advance.
Did you study something art related?
I studied so many things. One day I was at the Amiens Cathedral, in which the entire St. Stephen's Cathedral fits, and I was so fascinated by the idea that people were so inspired to build such a structure over many generations. After that I started to study art history.
In your opinion, how can one get people closer to art?
It is important to remind people that they can participate in a discussion as well. One should also make people realise that they have the possibility to participate within an artistic dialogue if they are interested and have questions regardless of their knowledge base.
How important has the Vienna Business Agency been for your project?
It's been extremely helpful. It is a creative economic promotion-tool, which is also, in regards to the art scene, taps into a certain fear involving the commercialisation of the arts. However, the agency provided me with a pleasant professional boost. I was able to spend money and start work on things that would have otherwise seemed too daring. The only thing that bothers me is that now I have to take care of two separate bookkeeping accounts now (laughs).
Do you have any favourite artists?
I am fascinated by certain aspects of many people, but choosing a favourite artist would not be fair. I appreciate artists who look beyond their peripheries, who co-create or step beyond their very production. Franz West is a great example here. When one has played on such a high level, it either has to do with power play or humour. West reveals the humour quite obviously, which is why I appreciate his work so much.
Do you have a favourite museum?
I appreciate institutions that are concerned with open space. For example when companies get involved within the art world, like the Essl collection. In this case an obsessed art collector who, thanks to the wealth accumulated through a hardware store, successfully gathered a significant range of Austrian art from the 20th century and became an active part within the contemporary realm of art.
He was mocked by many at the opening of his museum, but nowadays he belongs to that very world. If one has a good team and is ready to listen to his or her curators, public-private partnerships can definitely work out. One should always take a closer look.
Have you seen any memorable exhibitions in recent years?
The photography exhibition in 21er Haus is quite memorable as its concept did not have a concept. The curators selected a group of the most interesting contemporary photographers without having any thematic connection. Due to this, the viewer produces references themselves which is both exciting and courageous. But this doesn't mean that thematic presentations and group exhibitions, like biographical and historical renovations are uninteresting. 21er Haus has also a very good museum shop: Salon für Kunstbuch – Salon for Art Book. It isn't merely a museum shop however, but an adaptation of a project of the the homonymous project, which was specifically conceived for a space in Area 7 and is also funded by the Vienna Business Agency.
Do you collect art?
I don't believe in the present market model, which basically dates back to the 19th century and and assumes that the purchase of art is only possible for the rich who are willing to pay a high price. On one hand artistic production wouldn't be able to be financed otherwise. However, on the other hand making it so exclusive and expensive to acquire art also limits an audience rather than broadening it. This is why I don't collect art. But I consider it interesting to think about other possible forms of income for an artist.
What are your favourite places in Vienna?
I like my neighborhood of Margareten. It is an area that used to be very inexpensive a few years ago. But it has changed due to a gentrification of the area. Since then a very interesting mix of people reside here. The migration is quite high and many young people open new cafes or businesses, which is something I really like. I can highly recommend Konditorei Gregors, that doesn't have one particular type of clientele. It all looks quite bizarre from the outside as grandparents and hobos drink their coffee and take snack alongside each other.
I love to hang out at the 25hrs Hotel in the 7th district. With its terrace and view over a big part of the city it's definetely one of my favorites places to be in summer.
Where do you take your visitors in Vienna?
I like to take my visitors to the bar on the last floor of the Sofitel. The fresco on the ceiling by Pipilotti Rist mirrors its beautiful colorful glass offering an amazing view of Vienna. One only has to wear a blazer or say they are an artist and they let you in.
Thank you Lorenz Seidler for this informative Interview! In order to take a look at the eSel-calendar with its numerous art events visit here.
This portrait was produced in collaboration with the Vienna Business Agency and its creative center departure. You'll find more portraits and reports from Vienna's creative scene here.
Photography: Lukas Gansterer
Interview & Text: Nathalie Halgand