There is this kid with his skateboard from Tucson, Arizona. His name is Levi Maestro, his show is called Maestro Knows. He had this dream to travel the world and capture creative people, wherever he may be. Armed with his camera, a vision, social skills and huge curiosity, Levi Maestro, lives his dream and celebrates life and the people around him. He creates a reality show about his life that is worth every second to watch. He is probably one of the most focused, intelligent, congenial guests we had so far in our magazine. You can tell he has natural talent in expressing himself towards other people and loves being around people. This skill and talent combined with the opportunity of traveling different continents gives his show this special touch and unique style. Maestro likes good food, loves music and he has been traveling Europe for the last two months. We talked about his ideas and his show, which basically evolved from being a talented skateboarder trying to make a living as a professional. So he started with a video tape to promote his skills and raise attention. He lives in LA at the moment, where his homebase is located. So, we let the story be told by the man himself, Levi Maestro.
Because he definitely knows.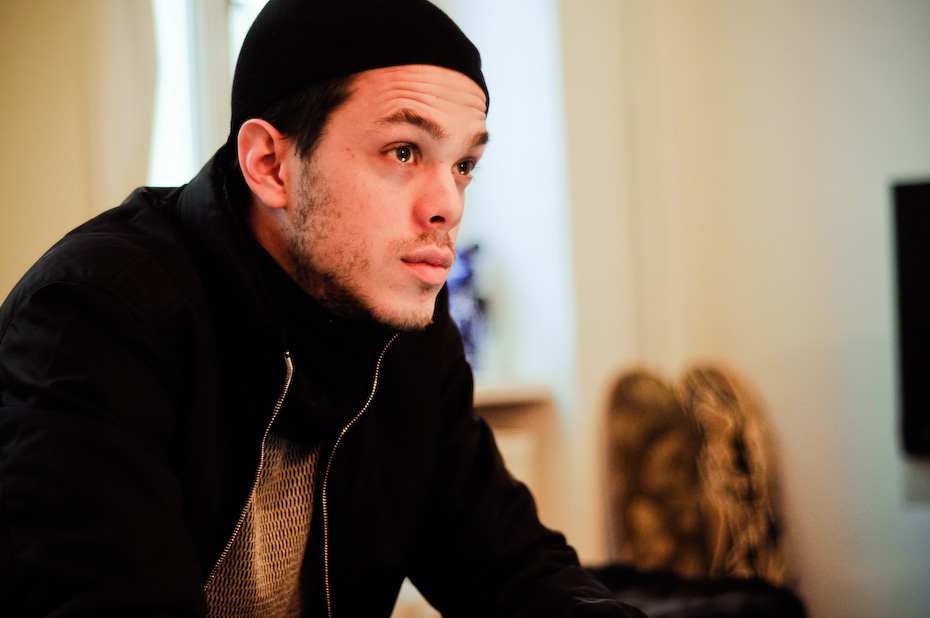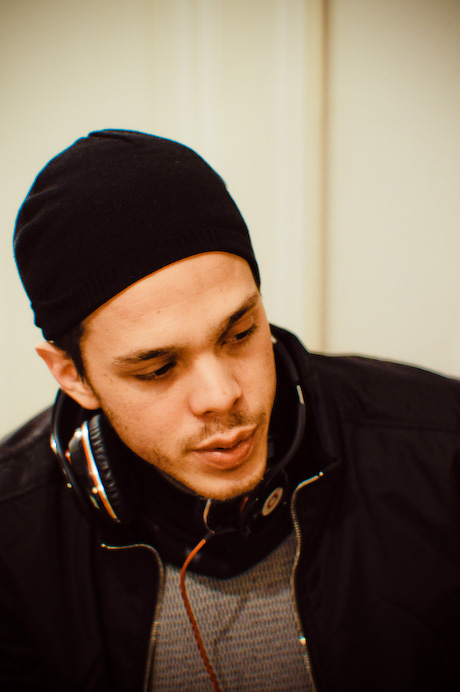 So you've created a new media format on the internet and plan to take it "back" to TV?
Right, because TV is one of those major things that brought me into this process of creating. In the last five to seven years I didn't watch too much TV, but between the ages 14 to 17, all I watched was music videos. And that's really what made me want to make my way into it. I'm telling people straight up that I don't even like the internet, I'm only using it because I'm not a dummy. Being young and wanting to be successful independently, you better figure out your way around the internet.

What's the secret ingredient behind your show's success?
Essentially, my show Maestro Knows, is a reality show about my life. The only difference is: I'm making it, I don't have a crew or production company. So since I'm making it, that's an effort by itself. As my life is building I get in touch with more people and more brands and I'm traveling more. Now it's more about the celebration of life and the people around me, instead of just Los Angeles as a city and the LA crowd. As human beings we do such a good job on celebrating people when they're gone. For example, when an athlete retires, everyone talks about how great his career was. My show is more about the great people that are out here doing their thing. I just happen to put it out in a perspective people may not have looked at it. It's just my way of looking at life.

Eating is always involved in your shows, is there a specific idea behind this?
No actually, I just like to eat. I'm just hungry. It's kind of my favourite thing to do, wherever I am. I think eating good is a thing anyone can relate to, no matter what age, background or culture. Everyone is interested in food. There is no special plan on visiting a specific restaurant. I never do any research, picking the spots is mostly based on recommendations by the people I visit.
You are obviously well connected to the whole streetwear thing, where do you see streetwear as an industry at the moment and what comes next?
The way I see it right now is tough. Two things, that are really holding it down at the moment are for one, there is a huge lack of creativity. I don't really see people making things that feel like them and their own brand is more about "Oh ok, people seem to be liking this or wearing that so we're going to make that". The second thing is the worldwide financial crisis, especially in the US at the moment. People are just not in a good spot to create at the moment, because of money problems and other worries. I think in a few years this will hopefully clear up and I am sure the companies and brands that are not in there for the right reason will be shaken out. It's going to go back to the core feeling that it should have.
Is there a lack of authenticity?
Yes, probably. If someone is just dressing in a certain way his or her idol dresses or dress like someone else, he is not dressing up for the right reason. You should just dress, however you want to and then that's you and then it's authentic. The whole thing that always makes me laugh is that people try to dress "cool." Or make things that are "cool," because you can never achieve that. The only thing that you can do, is offer yourself. Then if it's cool, that's the way it is. Some of the weirdest people I met were really "cool" because they stick to the stuff they do. Same with my show: all I do is offer myself, and there are probably lots of people out there who think my show is not cool and that's totally fine with me, but then there are some people that really like my work.

You're constantly on a move. How do you describe your homebase?
I'm setup in Los Angeles, thats's where I live. I have a really strong relationship with the people that I love. I have a mission in life and a lot of it will not be revealed till a certain point in time. I grew up day-dreaming thinking of what I want to do with my life. So, that's why so much of it was pre-thought and now I've found my track and I'm running on it.
Give us a small insight on how brand cooperations work for you.
Basically, anything popular in the world survives by the support of people, by an audience. To have a successful brand, you must have supporters. So, what's a better way to communicate to your supporters, than picking the brain of a couple and give them what they would like. The people that are creating the line of communication to your audience are really important and I was gladly selected to work with some brands because I understand how it works and what's important to them. So yeah, I have ideas of things that I would like to see communicated and therefore became a medium between brand and consumer. I usually tell the story, how these brands play an important role in my life.

What do you have in mind for the next five years?
Since I started this show, I wanted to have my own TV show. Instead of making a pilot and taking it straight to a network, I chose a different way. I thought, "I don't need anybody else, I can do this all by myself." So now, by the time I go to a network and pitch them my show, I will probably be worth fifty times more than I would have been right before I started the show. Everywhere I traveled so far, I walk down the street and one way or the other, someone will recognize me. That is a huge accomplishment for me and I'm deeply grateful for that. When my show goes to television it's going to change TV, because it has a few elements, that haven't been offered in TV before or especially not currently. It has such a voice and such a culture, that it's going to feel like a network of it's own. I just found a vehicle to express myself in every interest I have. Life is limitless.

How do you like Berlin?
This is my third time in Berlin. There are some really cool people here and I love Kebaps. One of the biggest reasons I'm really paying attention to Berlin is because I think it's going to be one of the next cities in Europe to be making a push in becoming a place of international acknowledgement. There is a lot of creativity in this city, which I love, because at the same time there is not a lot of creativity here. That makes it so special.

What's going to happen for Maestro in the next three months?
More work from me and 13th Witness. I feel he is one of the most talented young people out there creating at the moment. More products from me in collaboration with friends, I'm not starting a brand yet but just experimenting. I really respect brands and the art of design and I try to encourage people to really spend their time and be careful in the efforts that they love because there is a respect that should be paid. In the next few months I will be releasing all the stuff I shot here in Europe and I have travel plans through the whole summer. New people and more places and I'll be working with a few brands I haven't worked with yet.
If you want to learn more about Maestro, you should watch his show Maestroknows now and then. He just relaunched his platform and will keep on traveling and giving his audience great insights on his life. He also keeps his people updated on his twitter account.
Interview: Tim Seifert.
Fotografie: Ailine Liefeld.