Hermès, Ladurée, Prantl – everybody is asking for the girlish style of illustrator Kera Till. Upon opening the doors to her rustic apartment and office, one is met with this sweet creative soul donning a black dress and Birkenstocks. It is here where the Munich native spends much of her time, and she has more than just a few things to do. While having just completed a collection of bodysprays for Biotherm, she is currently continuing work on her first book that is soon to be published.
Everything began when one of her illustrations was first published in Vogue a few years ago. Since then, much has happened: Kera finished her studies in political science, illustrated several books, assisted Net-a-Porter on projects in London, provided drawings for The Frankfurter Allgemeine Zeitung and Süddeutsche Zeitung, as well as establishing her very own sketch blog on Vogue Online.
Understandably it comes as no great shock to see the towering piles of magazines, sketches, and boxes within her office that act as an ongoing source of inspiration. In the living room curious old books beckon visitors to turn their pages while reclining on her big and inviting white couch. The bright gray from outside breaks through the room's large windows, while the smell of ground coffee and freshly cut flowers linger. Like on so many previous occasions, Her father rings the doorbell and arrives with a painting he discovered at an antique market for her. In the midst of this environment Kera Till recounts time spent in Paris and the Côte d'Azur, and one can sense a fragile French wind blowing through this particular Munich apartment.
This portrait is the first episode of our collaboration with Design Made In Germany. Have a look at their curation here.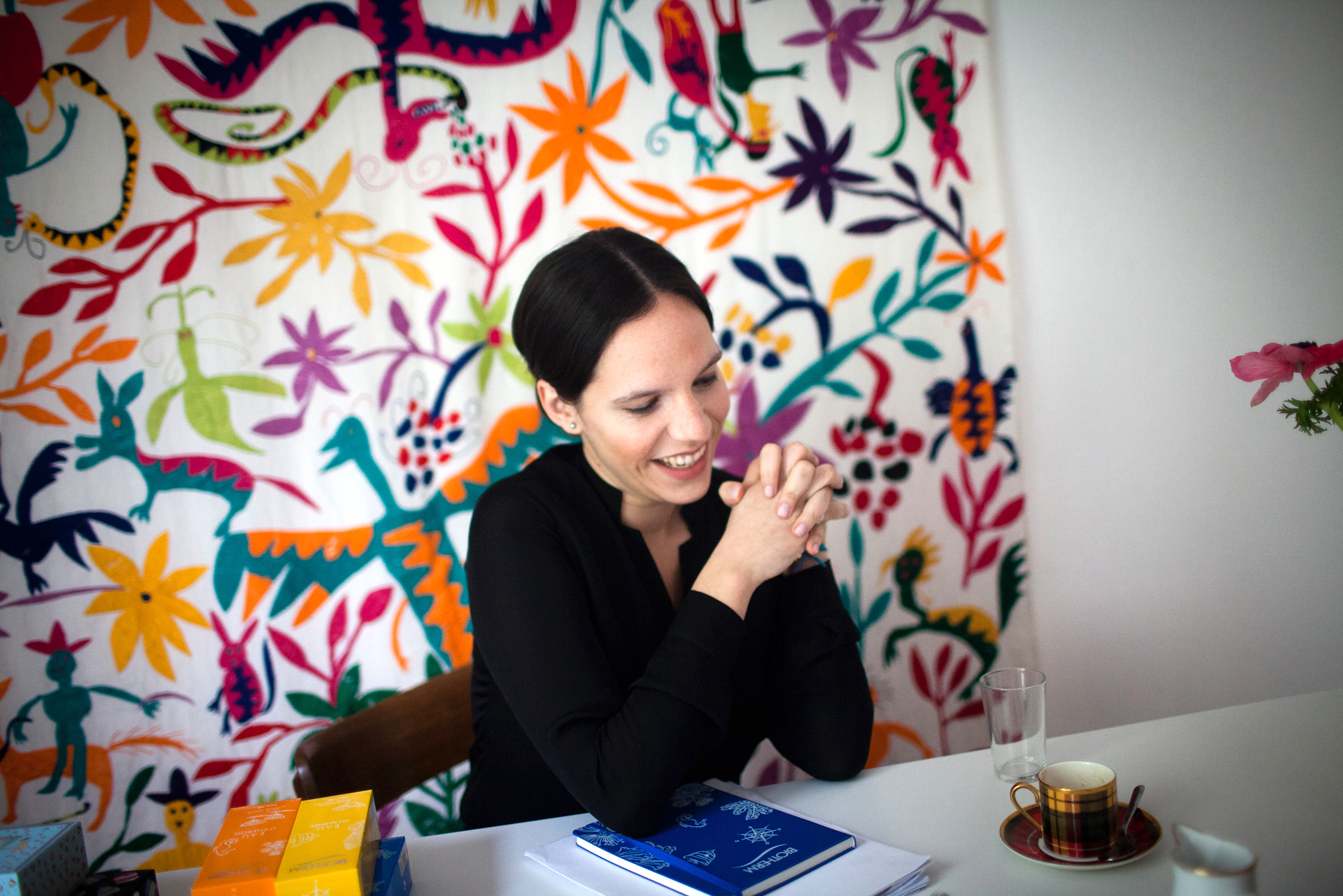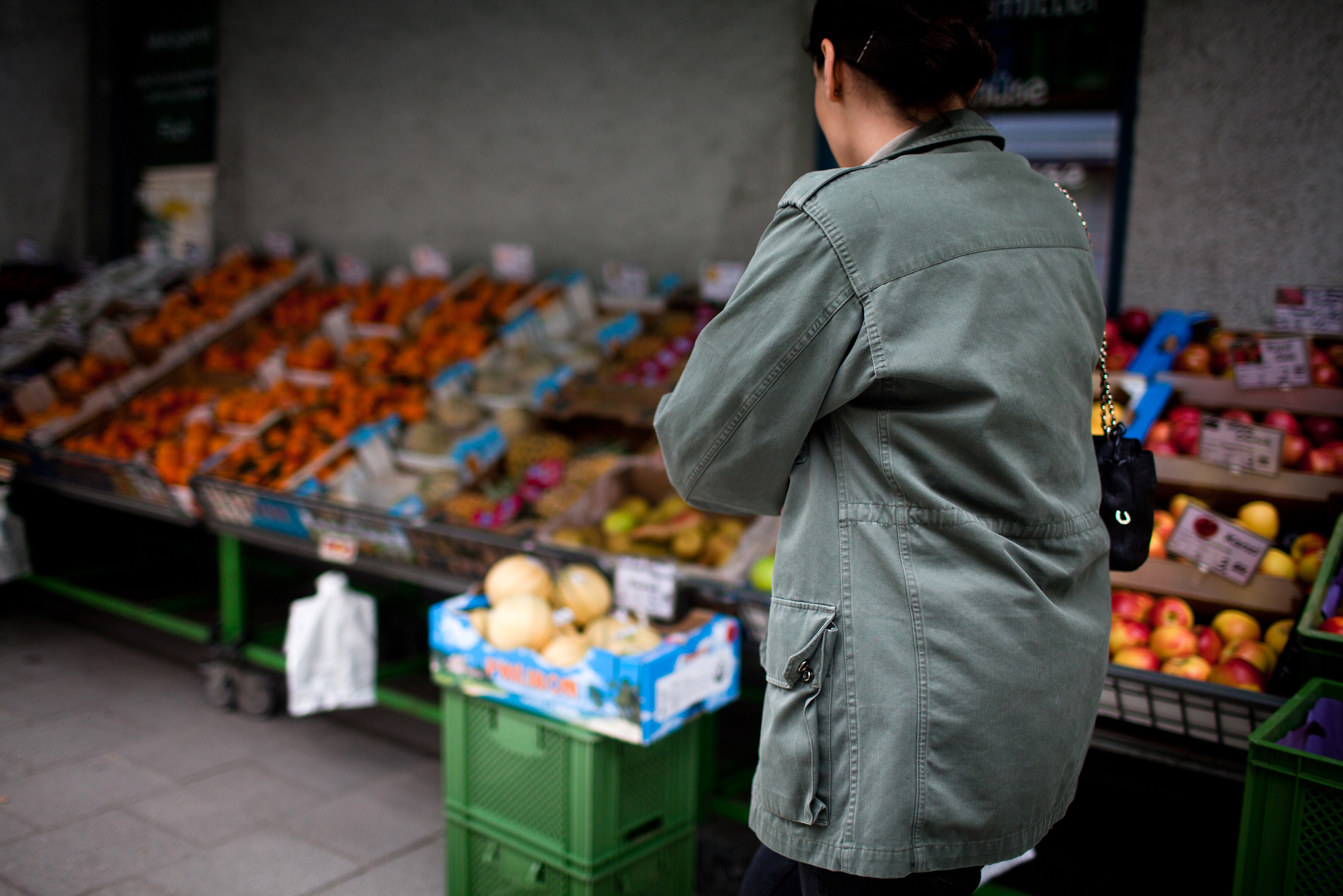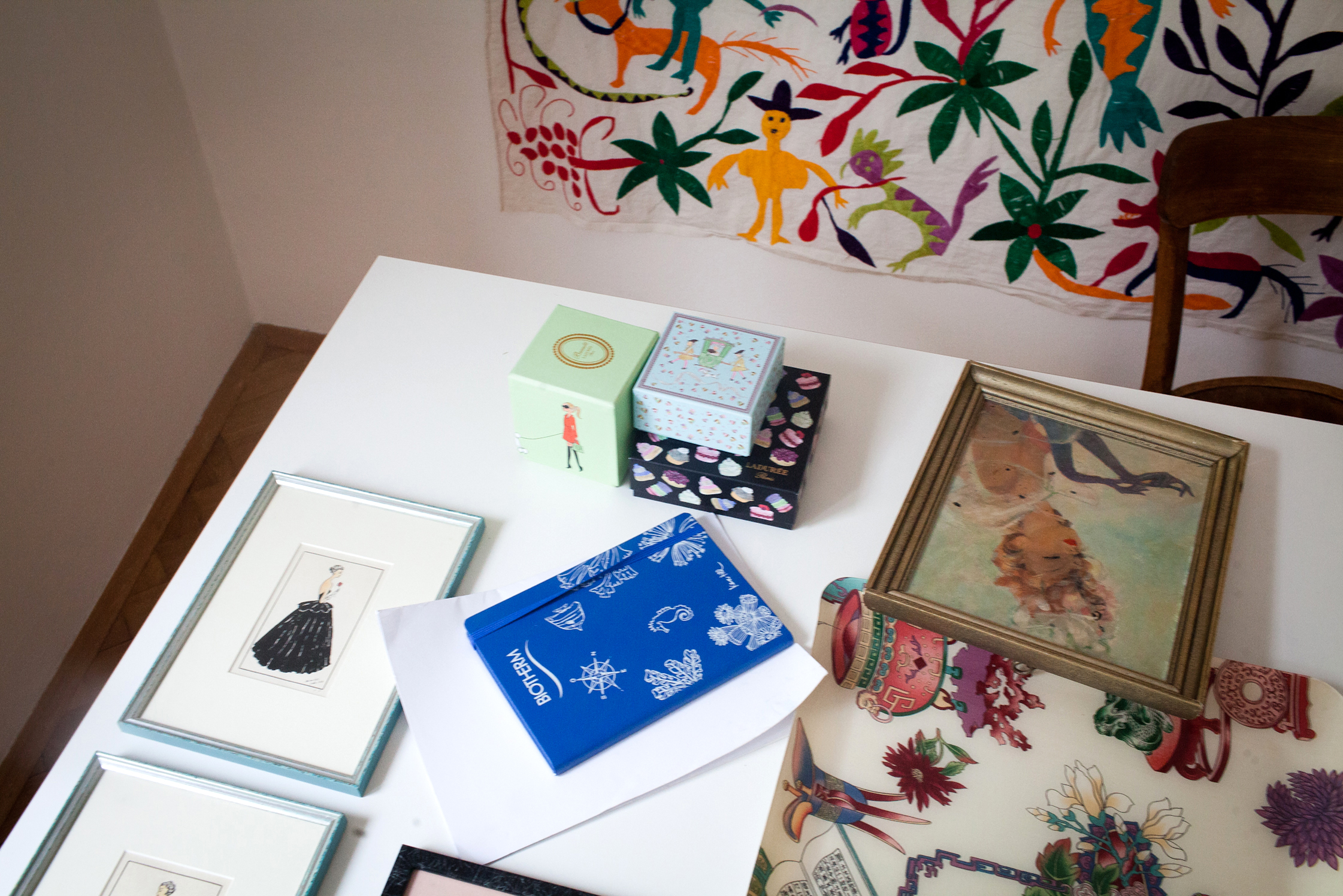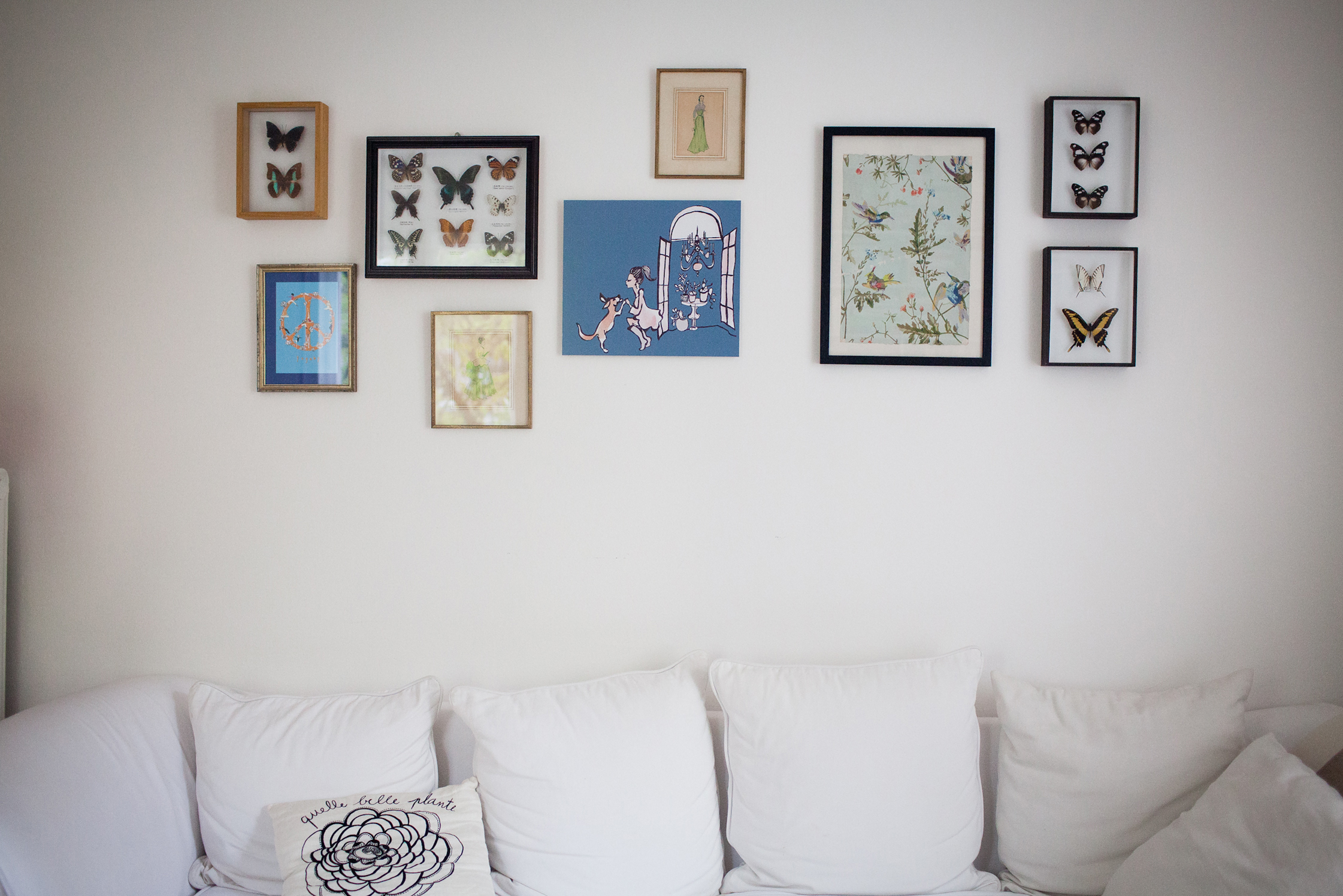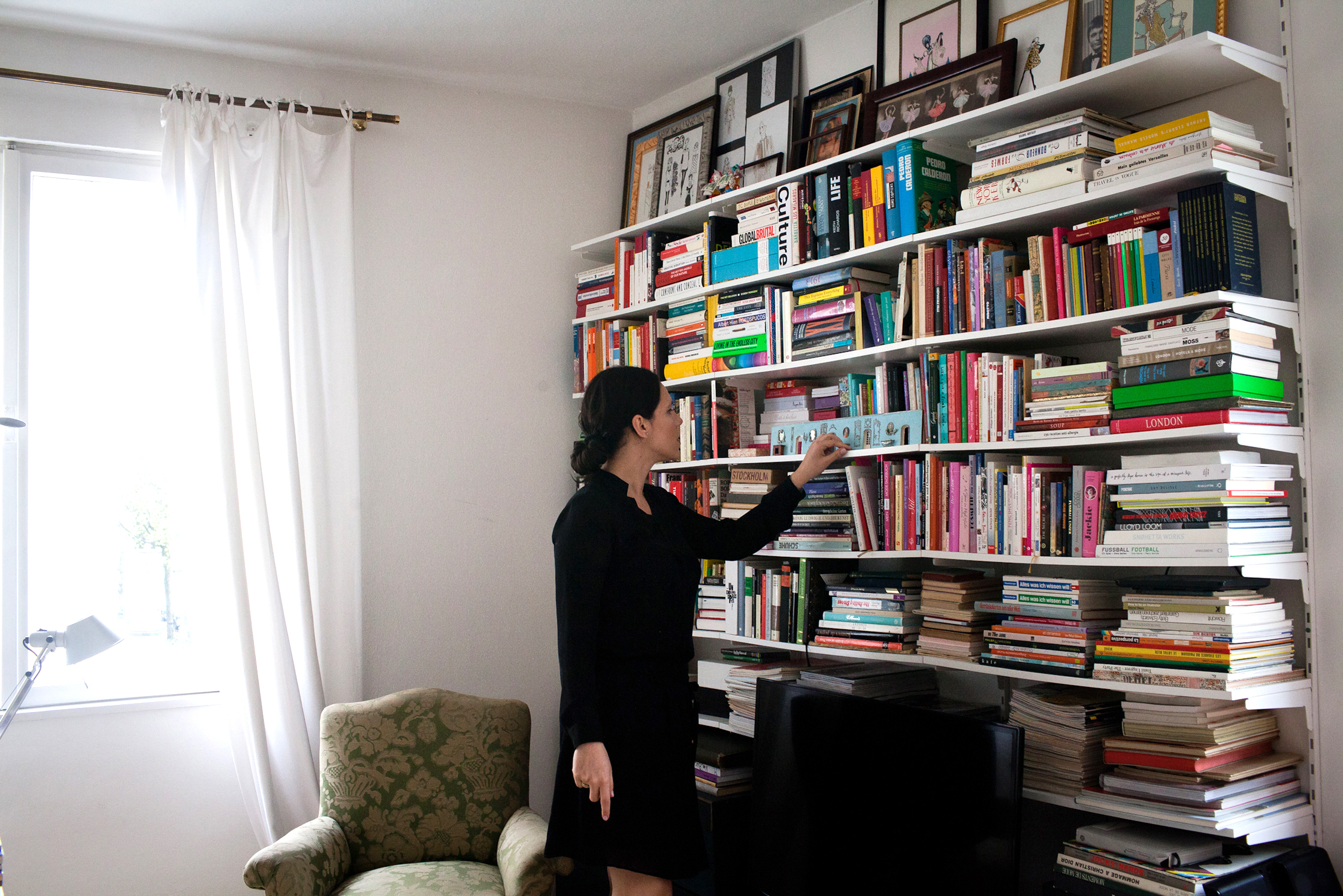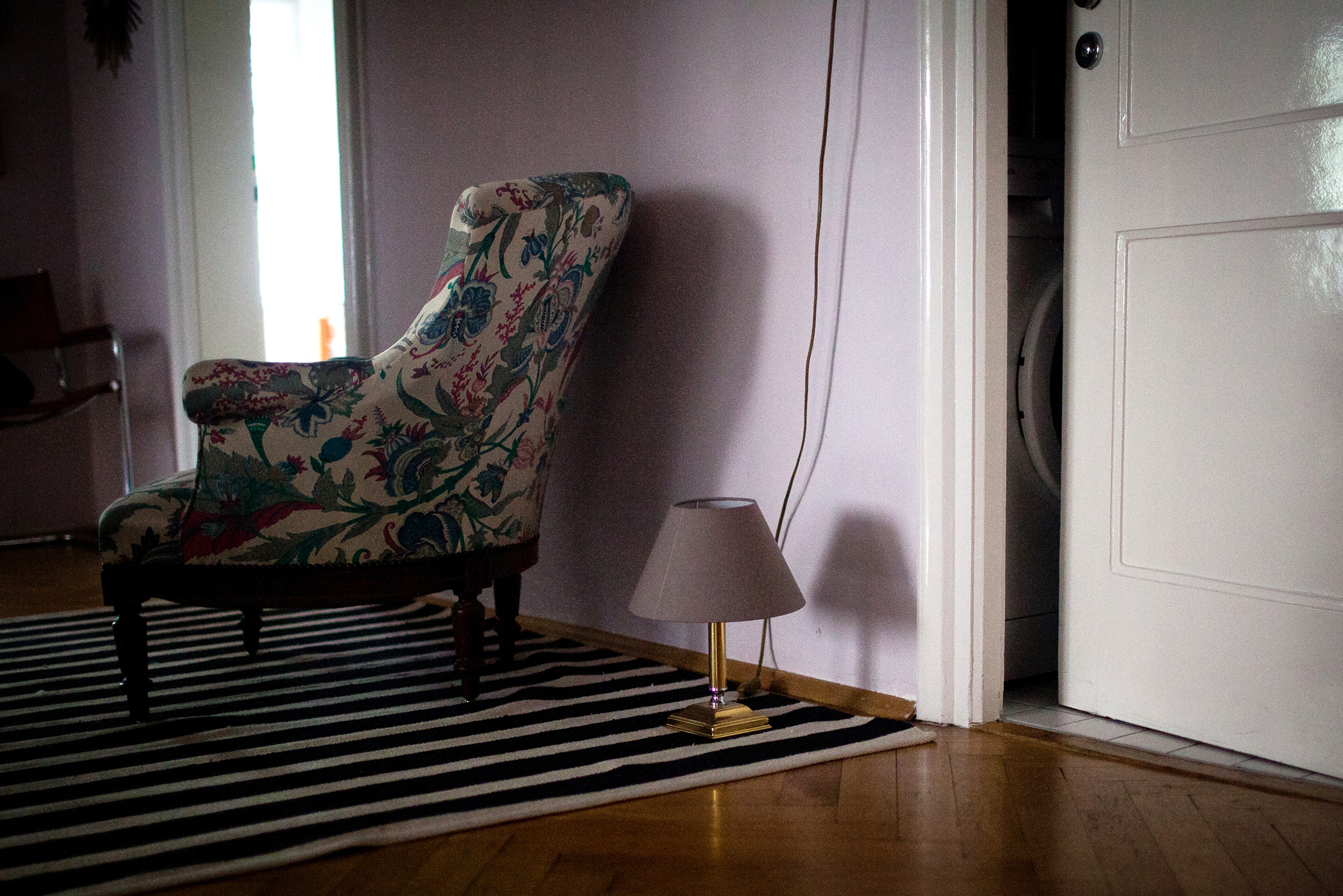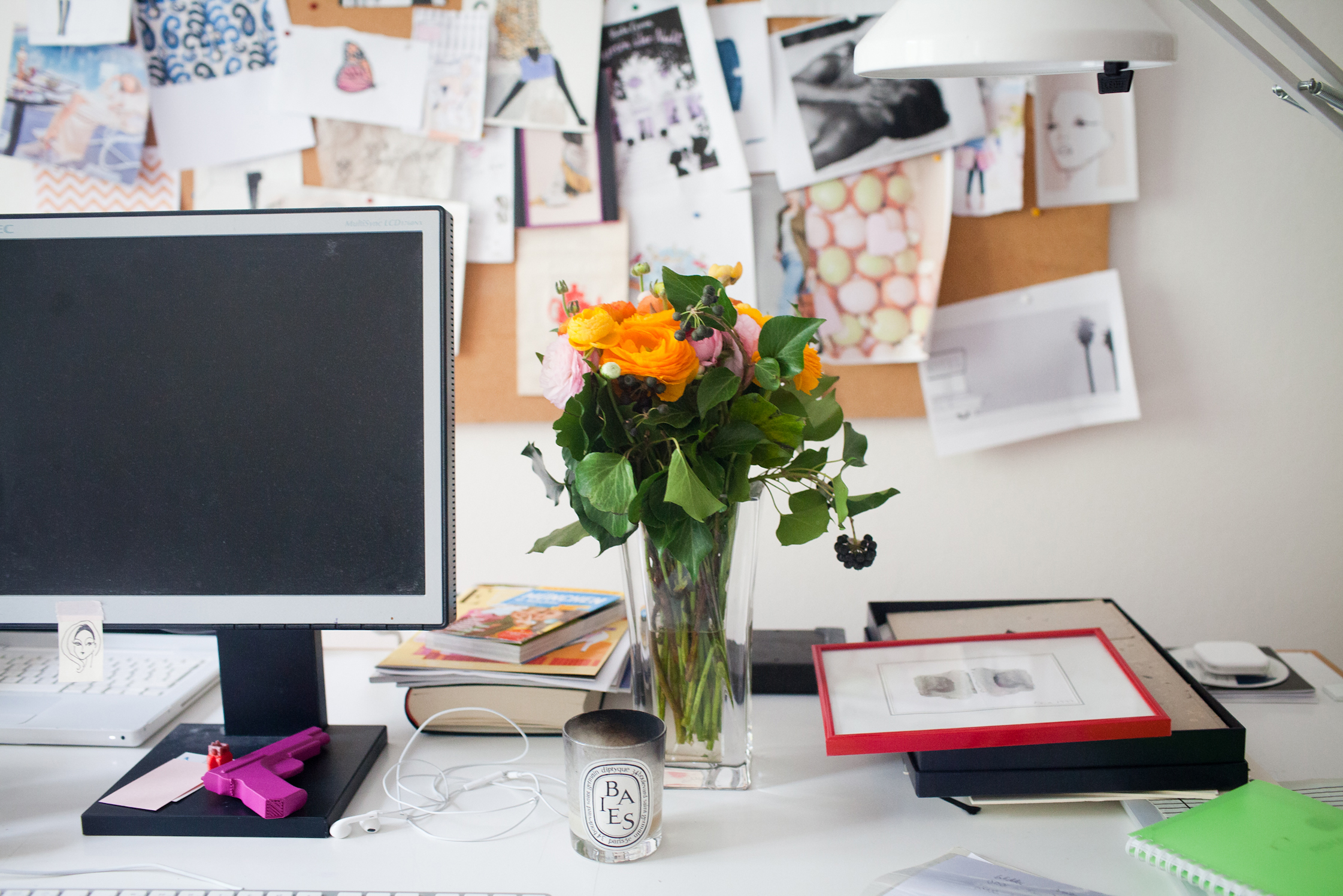 You started drawing at a very young age. Tell us about your childhood.
I grew up with my two brothers in a big apartment in Munich's Bogenhausen. During my childhood, I spent many moments drawing with my younger brother. Drawing was our main focus. Not one day went by without having done a little bit. My grandmother was passionate about drawing as well. She passed on some of that inspiration to me. My father was the director of the Münchner Stadtmuseum, and my mother was an agent for various artists. As you can see, we always had a lot of creative people around us. But I don't think that this particular element influenced me. I am not an artist in the classical sense. My creations belong to the commercial field.
But you studied political science. Why?
That's true. I thought about that for a very long time. Studies in graphic design wouldn't have been the right thing for me, and I knew this. I was accepted into the Art Academy of Munich, but then I put my heart into architecture. However, that was too technical for me. That's how come to decide upon political science.
I really enjoyed studying and I had a lot of time to draw. Slowly, the idea of making drawing my profession began to settle. During my studies I had no references and sent out my portfolio to a range of diverse publishers. Vogue printed my first illustration, something that was a great compliment. Today it hangs in my bedroom. After that I received more and more jobs.
Has your style changed since then?
Yes, of course. But looking back, I like my old work processes much more. Back then I had quite a naive style. For instance I wasn't very good with Photoshop, which is why my drawings always had to be perfect on paper. Nowadays I still have this perfectionism but this program makes my job a lot easier as I can make small changes much faster. This is extremely helpful when there are a lot of assignments.
What are you working on right now?
My book is currently in its final stages. I have illustrated several books but I felt it was time for my own. It is a sort of art-fashion drawing book for children. The children get different tasks like drawing as many small coat hangers as they can in a short amount of time or drawing pants or cardigans in the right place. It is a modern and active paint-in book which motivates the viewer to co-create and finish something.
Other than that, I am currently working for Ladurée, one of my biggest clients in France. I am designing their website and various packaging for candles and macaroons.
You just designed a collection of body spray for Biotherm. What was exciting about this project?
It is a limited edition of four different eau-body scents, with an underwater theme. I illustrated the packaging and the containers. It was an amazing project as the body sprays will be on sale in every Douglas and Biothermstore, which belongs to L'Oreal and will have huge exposure.
What was your working process for this project?
I began trying to follow the thread and assigned each fragrance its own direction. A rose is designed on the spray bottle and each scent has three elements. The yellow spray represents the Mediterranean Sea, so I went for seashells and fish. The orange fragrance signifies the Pacific, which is more fruity and floral, so I choose hydrophytes for this one. Eau Pure, which is turquoise, symbolizes the Arctic Sea with all its coolness. For this one I developed elements that included an octopus and starfish.
What inspired you for the Biotherm scents?
During my childhood I often visited the sea, in particular the Côte d'Azur. These vacations inspired me in so many ways and provided me with a mental visual template, just like the visit to the oceanographic museum in Monaco. Freshness and a sporty attitude were really important with this project and are ideas mirrored within the brand itself.
You are often in Paris, but live in Munich. What do you think about the cultural differences between these two cities?
Munich is my hometown. I have my family, my boyfriend, as well as my work here. I always realize this when I am in Paris for business. Even though I am very mobile with my work, I tend to forget something important. A very special pen for instance, that cannot be bought in Paris.
I don't understand these people from Munich who want to go to Berlin. Of course, there are many more exciting cities than Munich, but Munich gives me such a calm. I try to go to many places. I lived in London for a year and worked as an assistant for Net-a-Porter. But still, Munich remains my home. I can do so many things here in just one day. When I go for lunch or sit in a beer garden in the evening, I can still do work in between. In Paris, I have a meeting in the afternoon which can take an hour and a half to get to and afterwards I am exhausted. When I am in Paris for a few weeks I live at my parents' apartment. Even though my parents' flat feels like home, I cannot help but view the city as a stressful experience. However, Paris does gives me so much inspiration – the shops and display windows, as well as the food.
What inspires you besides Paris?
I have plenty of old books and postcards. My father usually finds them for me. He is a passionate collector. When I have a specific assignment, he looks for things for me that are related to the topic, either at home or at antique flea markets. For example I have old collector cards from the 1920s of Gitanes that serve as an inspiration for a sailor, something I am currently working on. I am becoming increasingly more of a collector and cannot separate myself from something that has inspired me once. In my apartment, postcards and books pile up, but I cannot throw them away. Fashion magazines also provide me with great inspiration.
Do you think illustrations bare their shortcomings in fashion magazines these days?
Of course, previously newspapers contained many more illustrations, as photos were much more expensive and photography wasn't as prominent. In the last few years this trend has arisen again, which gladdens me. Back then it was not possible to do a visual note with a smartphone, which is why fashion journalists would draw a lot. I have a blog on Vogue.com which acts as a sketch book. Other bloggers take photos with their cameras and smartphones and communicate over text – I sketch things from my daily life. I was just at Paris Fashion Week and drew street styles and outfits from the runway – just like fashion journalists used to do it back in the day.
What do you like about your neighborhood?
I really like that my flat is located near the border to Haidhausen. The sign that indicates the beginning of Haidhausen hangs right outside my window. As I live between two neighborhoods, Haidhausen and Giesing, I am part of both worlds: the fancy and beautiful. Haidhausen, and the grittiness of Rosenheimerstraße, and Giesing. In the latter areas there are plenty of casinos, porno video stores, and tattoo shops. I really like that. It gives me a feeling of living in a big city and not only being surrounded by gentrified mothers with twin-strollers.
What are your favorite cafes and stores in Munich?
As I work a lot, it is very important to go out in the evening when my boyfriend gets home from work. We love to go to Servabo or Nomiya. When I have business meetings I like to go to Schumanns at Odeonsplatz. At Gärtnerplatz I really like Del Fiore, which belongs to a friend of mine. The ice cream is especially good there. If I need beautiful paper, business cards or stationary I go to Prantl. I buy my groceries at Käfer, Dallmayr, or at Viktualienmarkt. I hardly ever spend my money on clothes. Good food and beautiful paper are my luxuries.
What is your favourite piece in your flat?
The colorful blanket that hangs in my living room. My father brought it back from Mexico in the 1960s. As a child I used it as a bed cover. When my boyfriend and I moved into this flat three years ago, we considered the wall too naked and decided to hang the blanket. It was supposed to be a temporary solution, but then we really liked it. I am always happy when I look at it. I also really like the two dressers in my office. I inherited them from an aunt in the South of France. They were originally kitchen cupboards but now it contains all my bookkeeping.
Where do you like to go for vacation?
I have not been on a traditional vacation for three years as I have been working so much. If I travel, then it is usually to London or Paris, something that is always connected to business. I should allow myself a vacation, but I have to respond so quickly when a new job comes in. However, I do love to work. I love my job and would be very angry if I had to cancel an assignment just because I was at the other end of the world. Munich's outskirts are quite beautiful, and are wonderful for a weekend getaway. The wellness Hotel Schloss Elmau or Kranzbach are quite special places to retreat to.
Tell us about your perfect Saturday
On Saturdays I like to go and drink tea at Vier Jahreszeiten or Victorian House. It is wonderful to watch people in hotel lobbies. At home I never drink tea, it's mainly espresso. Perhaps this is why I connect tea with relaxation. During the winter, I like to go to the heated Dantedbad. But I also like to be at home on Saturdays and do nothing. I love not doing anything in particular.
Can you relax at home, considering is is also your work space?
I have an office here and I can close the door when work if finished. But it often happens that I take my laptop to bed in order to respond to emails. I love working from home. In the morning I don't have to contemplate what to wear and I don't need to drive anywhere. At home I can work however I want to work, and give myself breaks whenever it suits me best. I don't like people watching me when I work. I also like to be alone when I talk on the phone.
What work has been most important to you in your career?
Every book I have illustrated contributed to a small step in my career. My first personal book lies close to my heart. To think of everything from the bottom, even starting with the title was a wonderful experience and something quite special to me. Other than that I love work that is different and brings a new challenge. For example, once I designed clocks for Süddeutsche Zeitung out of linocuts. This was a masculine theme that was outside of my own personal style and forced me to think differently about my imagery and approach.
What would you like to work on one day?
Wallpaper or fabrics would be a dream come true. Preferably with graphic animal patterns. I would love to that one day.
Thank you very much Kera for this pleasant interview and tour through your apartment. Anyone interested in taking a look at Kera's sketches can visit The Vogue Blog and her personal website here.
Photography: Evi Lemberger
Interview & Text: Anja Schauberger