What is striking about Berlin-based architect Julius Kranefuss is that although he's been living in Berlin for years, he hasn't adopted any of the rush or tetchiness that one often finds in city dwellers.
His manner is genuine and straightforward – whether he's talking about the future of architecture, his burgeoning art collection or his work supporting programs for at risk youths.
His apartment on the border of Kreuzberg and Neukölln is distinctly masculine, yet not without refined details, such as the red toile wallpaper in the kitchen, chosen to match a tea set given to him by his grandmother. Works from young artists such as Julius von Bismarck or Santiago Taccetti adorn the space, with equal weight given to the 10-point buck skull from his grandfather and a vintage wildlife painting hung in the bedroom.
Raised in Neuss and Dusseldorf, Julius studied architecture at the renowned Bauhaus University in Weimar. He went on to work for notables, such as Rem Koolhaas, Massimiliano Fuksas, Max Dudler and Christoph Ingenhoven. More recently he established his own architectural office in Berlin, ZWEIDREI. In his living room we talked to him about the future of architecture and media, his early fascination with art and the cycle of knowledge. We later visit him at his office where he shows us his current and future projects.
This portrait is produced together with USM and is part of the series "Personalities by USM." See a different angle to this story with an interior focus here.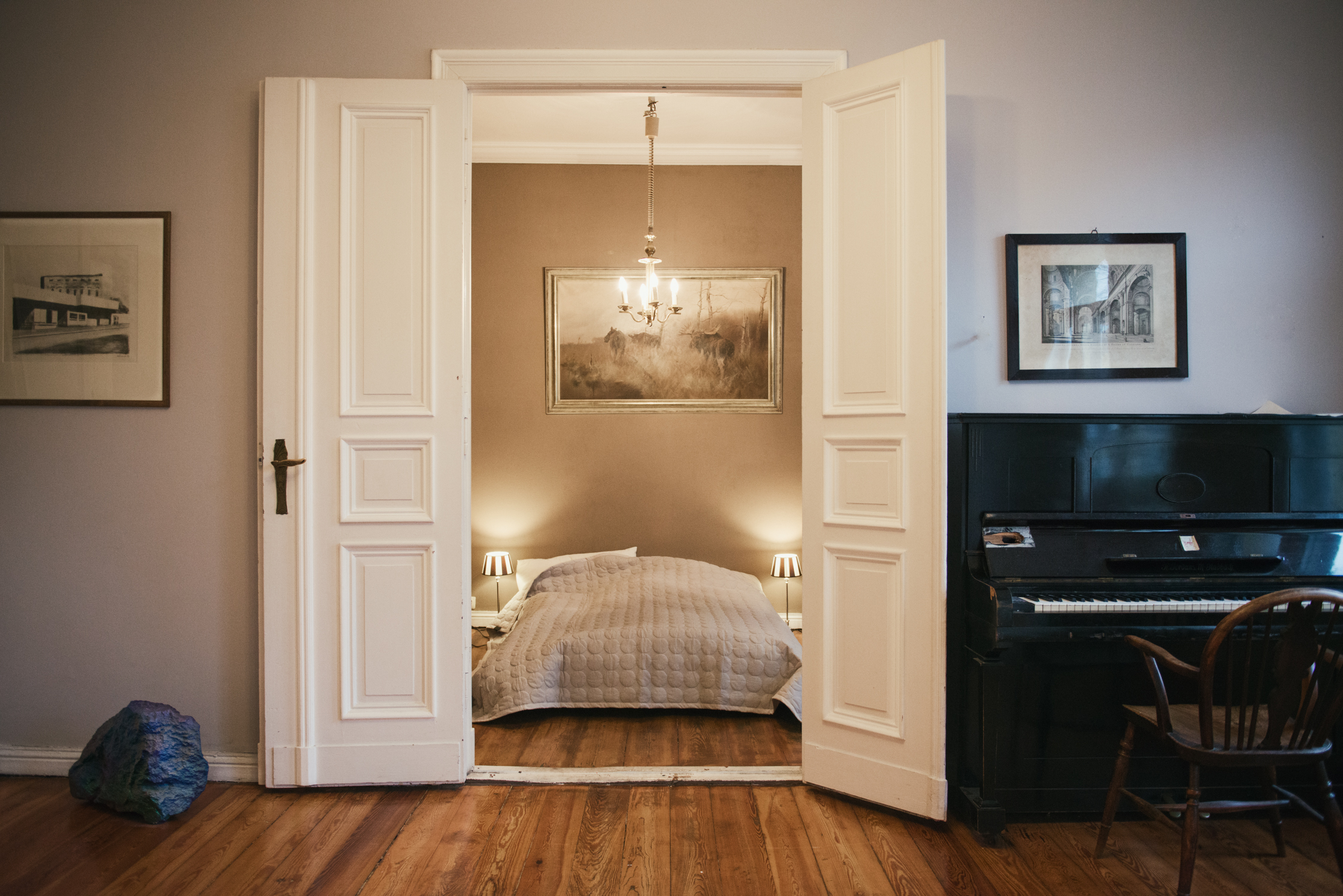 Julius, your company, ZWEIDREI, is described as being a media architecture firm. What exactly is media architecture?

The term media architecture was originally intended to extend the classical concept of architecture. The idea isn't new: Since the beginning of the 20th century, but especially in the 1970s, the notion of architecture was reinforced in a broader sense. Architecture was no longer understood as just the art of creating space, rather the feasibility of architecture to regulate social interactions was recognized. It became about the question: How can one, with the help of architecture, create social spaces and urban identities?

Then there was talk of media architecture when architecture was linked to modern technologies. In turn, it was quickly trivialized and the term only appeared in relationship to contexts of façade lights and LED-design. But basically it should describe architecture that involves the influence of technology on people.

Why does the description of media architecture apply to ZWEIDREI?

I used to think the term media architecture fit us well, because we worked with groups of artists on installations and spatial experiments, sound and visualization, particularly in the period when our diplomas were still fresh in our hands. But over the last year, I've realized that we really want to do architecture in a more direct sense. That's why we're now called just ZWEIDREI Architekten GmbH, without the addition of media architecture.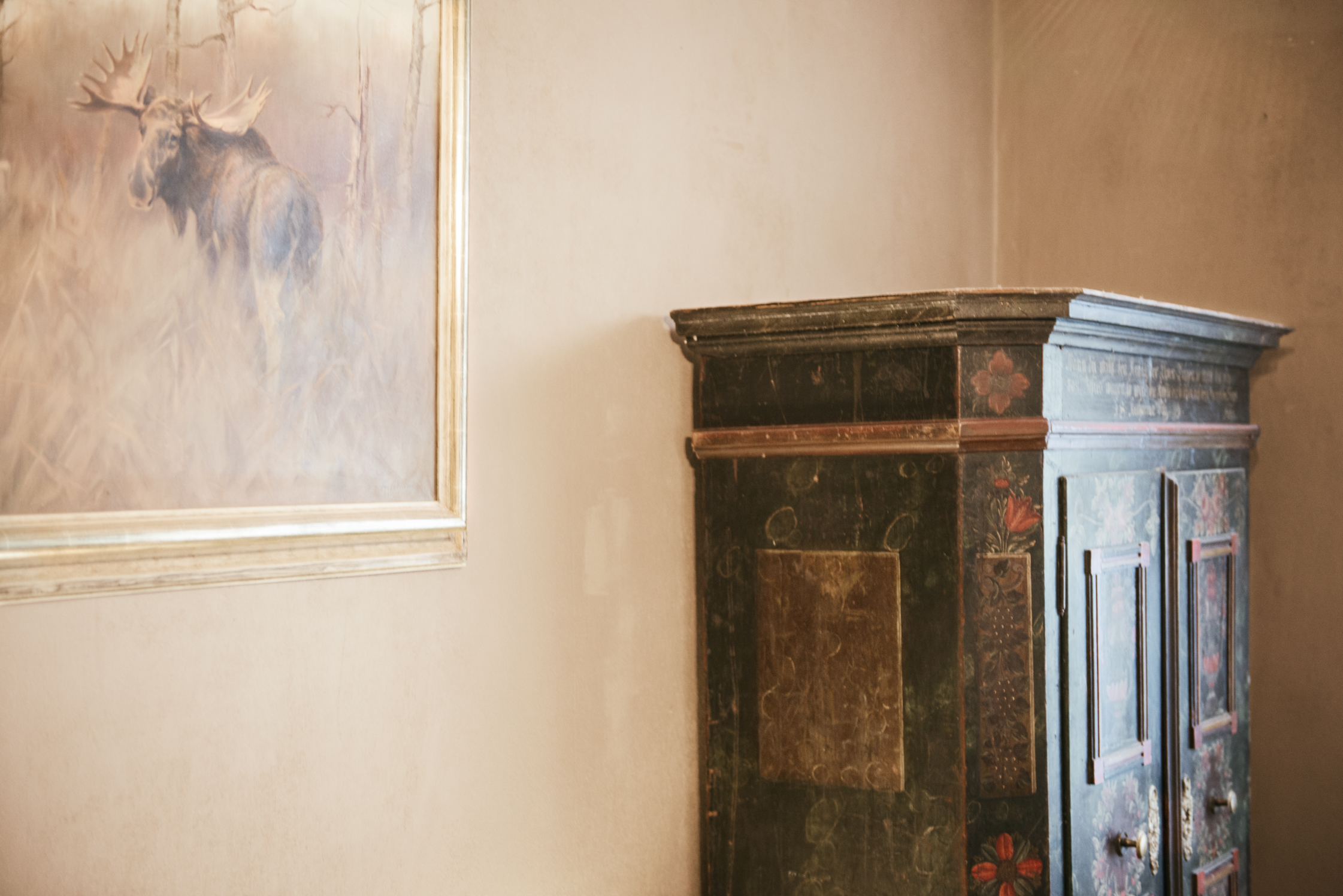 When I look at what you've done, the diversity of your projects is obvious. You've even designed a table and chair.

At ZWEIDREI, we always try to understand the meaning of a space. For example, we ask ourselves: What are the limits of architecture? In this case it's about spatial design. The things that you need in your day-to-day life, are, for me, space-forming elements. That includes a table or chair. The term "product designer" only exists because someone once thought: We have to differentiate. In the end, it's about the use of space. Many well-known product designers say the development of furniture pieces is an extremely architectural process. Then it's about finding out how people use their environment and how you can respond to that.

What were the installations that you made about?

The installations were based on the same approach: To look at how architecture is perceived once it's implemented. You can get a faster reaction from an observer with an artwork than with a building. You rarely have immediate feedback. With installations themes like the reflexive experience of a space, or expansive rooms play a role – how do I perceive my own movement in the room? It's especially important for me to understand what it means when someone critically says that a building makes them happy, doesn't make them happy or that they don't understand it. Architecture has to be seen as a oeuvre, as a Gesamtkunstwerk; in that sense, media architecture works as a quick test. And when I was starting out, temporary projects were an inexpensive way for me to try something without sticking to legal construction standards.
In your apartment, you've done a lot of the renovations yourself, but I could imagine that in your office most of what you do happens on the computer. Do you think of yourself as more of an analog or digital person?

Working with my hands is a part of me that I can live out in my apartment. But digital life is also important and in my opinion, the future. That said, I don't have internet in my apartment in order to maintain a necessary distance to work – in an emergency, I can deal with anything significant over the phone. I need my quiet space – decompression is important to me, even if I'm using that term for the first time today. (laughs) You have to find a balanced approach to technology.

There's a lot of art in your apartment. Where does your interest in art come from?

I grew up in a very arts-interested family, especially in regards to art history. We used to go in every museum, to look at, for example, archeological excavations. At the time I couldn't understand it and would have rather gone to the beach. Also, we always drove the car to our vacation destinations, hundreds of kilometers to Italy, Spain or France. The drive was stressful enough, but then we would always stop and look at things. Of course, at first I found it really stupid. But in hindsight, I know that I received a wonderful education through these experiences.
At what point did you come to appreciate this classical approach to education?

On one vacation we took the highway to Bilbao to visit the museum by Frank Gehry, which had just opened. After that, Frank Gehry was a combination of hero and architect for me, all at once it was totally enjoyable. It brought me one step closer to architectural studies. At the very least, I began to perceive how present art and architecture were.
Since then, you've begun to collect art. Is it something where you have an impulsive reaction to a work or do you do research first?

I mostly buy modern art, I rarely pay attention to the art historical relationship. Maybe it's a situation where I know the artist and I can imagine what he might be thinking. But first and foremost, it's about what the art gives to me.

When I was 15 I bought two originals from Horst Janssen, because I liked them so much and thought he was a really fascinating person. At the same time it would have been possible to buy a piece from Joseph Beuys, he's influenced my approach to art much more. Maybe it would have been a good investment, but I didn't really like the work, so I didn't get it. I buy work out of a personal preference, not for economic benefits.

At the same age, I began to almost systematically go to the museum – including tours on site in order to better understand the artists. My art teacher at the time was a student of Beuys and was herself an extravagant artist and a determined mentor. The psychological side of art was always important to her. She would precisely analyze my paintings – even more so because I was a rebellious student. (laughs) But what I learned at that time was extremely influential.
For years you've been working with the Berlin-based organization Round Table 5, an art auction platform that helps disadvantaged children and youths. Does your enthusiasm for social engagement also come from your family?

I enjoyed a very liberal education. My family is quite large, with lots of cousins, uncles and aunts. In this kind of community the first thing you learn is to be considerate of others. Family was always important to me and encouraged me to have a positive outlook on the world. We're not alone in the world.

These thoughts are also at the forefront of my architecture and integrate factors like sustainability. I grew up with green politics: the idea of recycling, the end of nuclear energy, the equality of women. When you grow up with these ideas, it feels completely normal. And I try to do things right. It's part of appreciating the value of other people. I don't have a lot, but I still have enough to share. It's rarely about money with me. That's why I'm also a pretty bad businessman.

As the last question: is there a dream project you haven't realized?

This list is endlessly long. But I've stopped just dreaming of everything that is possible. What I do is just what I really love. It's as simple as that. Even our own possibilities are endless.

I'm always very critical of myself, therefore all projects are an ongoing process where I always ask what I could have done better. You can't have any experience twice, just as you can't read a book twice without already knowing it. This development is the wonderful cycle of knowledge. You have to be ready to make mistakes, that's how you learn. To this point, I've learned a lot.
Julius, thanks for this great discussion. Find more information on Julius' multi-disciplinary group, ZWEIDREI.
Berlin is the city we've featured the most times. Head over to our archive to look through all of the creatives we've met so far.
This portrait is produced together with USM and is part of the series "Personalities by USM." See a different angle to this story with a focus on Julius' interior here.
Photography: Carina Adam
Interview: Alicia Reuter