Should sportswear fulfill form or function, provide support or space, represent a fashion statement or technical equipment?
While other sportswear designers run up against problems in their designs, for Johanna F. Schneider these represent not only an important source of inspiration, but also the starting point of her work. Five years ago the trained mens and sportswear designer got started by working at the label ACRONYM, the most important interface between fashionable and functional clothing. Furthermore, she just presented her first womens training collection for Nike, bearing the name NikeLab x JFS.
Johanna is likewise athletic in her private life – whether it's on a surfboard, jogging in her Wilmersdorf neighborhood or performance training.
Before the half-Belgian, half-German led us through her dynamic and creative everyday life, we talked to her about healthy lifestyles as a luxury good, sportswear that works like a modular building block, and about the pure beauty of encountering your limits through sport.
Johanna, your career is like something out of a dream. How exactly did you get started?

Actually it's a classic "One thing led to the next" story. Before I started my fashion studies at  ESMOD, I worked in PR and retail for different brands, especially streetwear and skate brands. I always wanted to do fashion design myself. At the beginning of my studies I had a pretty good idea of where the journey should go. I really enjoyed the path to my diploma in mens and sportswear. During my final year of study I started working for Kostas Murkudis. That was a super entrance into this world. I learned to combine traditional design and classical processing with extraordinary fabrics. A perfect start!

Where did your early interest in sportswear come from?

I've always done a lot of sports and had a critical look at the corresponding textiles. At the same time, as a teenager I was very interested in fashion. That was at the end of the 90s – I felt that fashionable and functional clothing were interchangeable. I regretted that these fields weren't more frequently and strongly connected to one another and that women's collections in sportswear were so slimmed down.
What led you to work with Errolson Hugh at ACRONYM?

I met Errolson in 2001, when he presented his first collection. Since then we stayed in contact, then he called me at one point and brought me into his project. Being involved with his work was something of a coup, a key moment. Suddenly there was someone who, in his work, embodies my perceptions and aesthetics. In the meantime, I was a freelance designer for five years at ACRONYM. Our collaboration was very intimate and familiar. At the same time I had the space to work on other projects.

Most designers see the design and the fabric first, before adapting them to the human body. However, in your case the body seems to be the starting point.

I have very different approaches. Sometimes a detail or the workmanship is the starting point, sometimes it's a movement. In general, I initially decide on a personal architecture for each garment. According to how much room or movement I give the body, it gives the body a certain sensation. The central questions are always: How do I feel in it? How much room do I need at what point? Does the clothing follow my body movement? Do I need more space or do I need contact with my body and protection? Under what conditions will I use the piece and what do I want to show the outside world? And then it's also fun for me to newly interpret certain styles like the bomber jacket or the trenchcoat.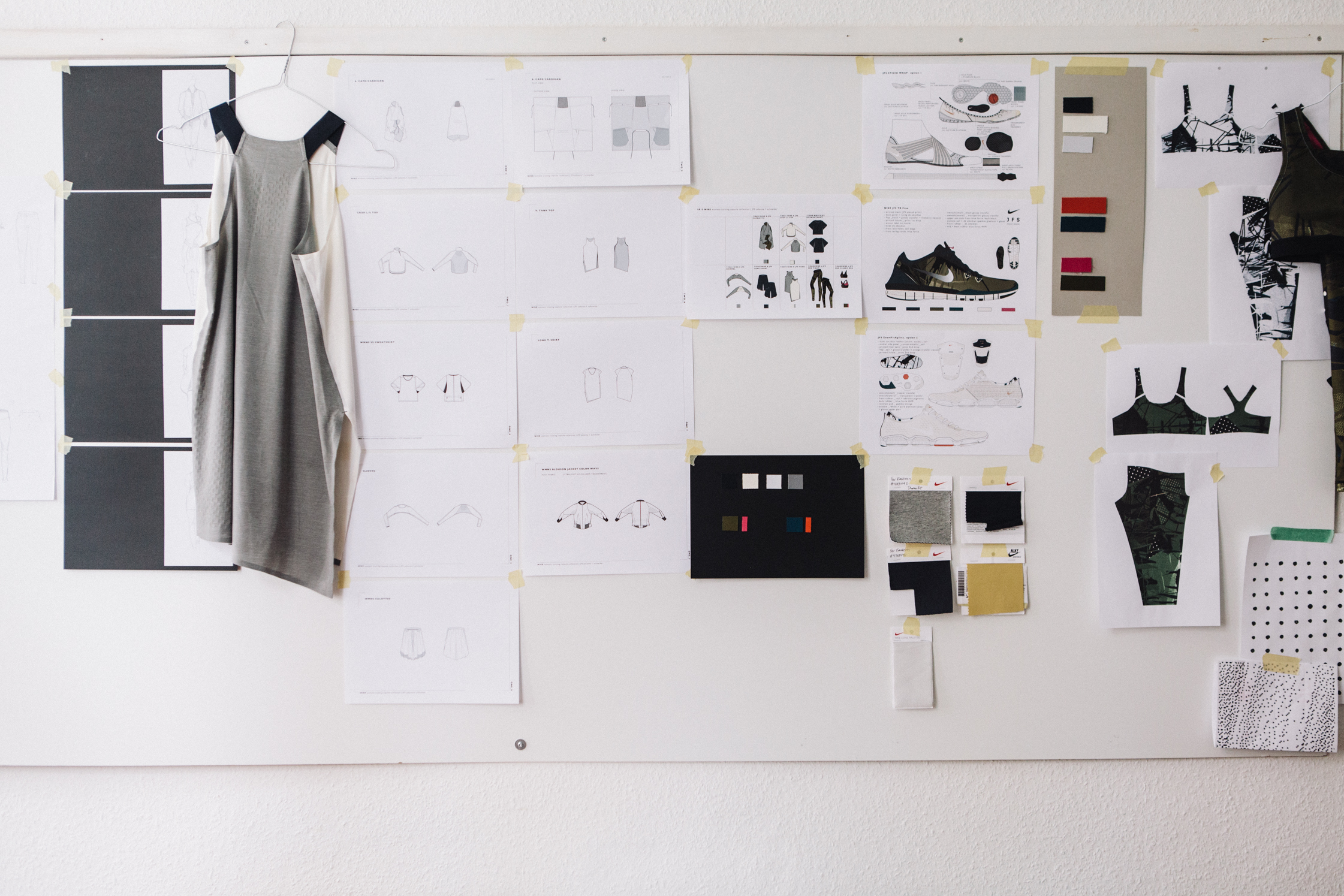 What role do future technologies play in your designs? 

I'm principally interested in themes in technology and science and I follow developments there closely. These include innovations in the field of wearable technologies, textile design and processing techniques.

Similarly, I'm dealing with the sociological aspect. I love to observe people. To see how society develops, people behave, but also how they assemble their clothes, how they move. With this, there's a discussion of developments in completely different fields – like, for example, the auto industry or architecture. These fields have, at least at first glance, nothing to do with fashion or textiles, the strategies and ways of thinking are similar or synonymous. In the practical daily use of sportswear and fashion I always run into boundaries and I miss certain things. I try to find solutions for these things in a dialogue with Errolson.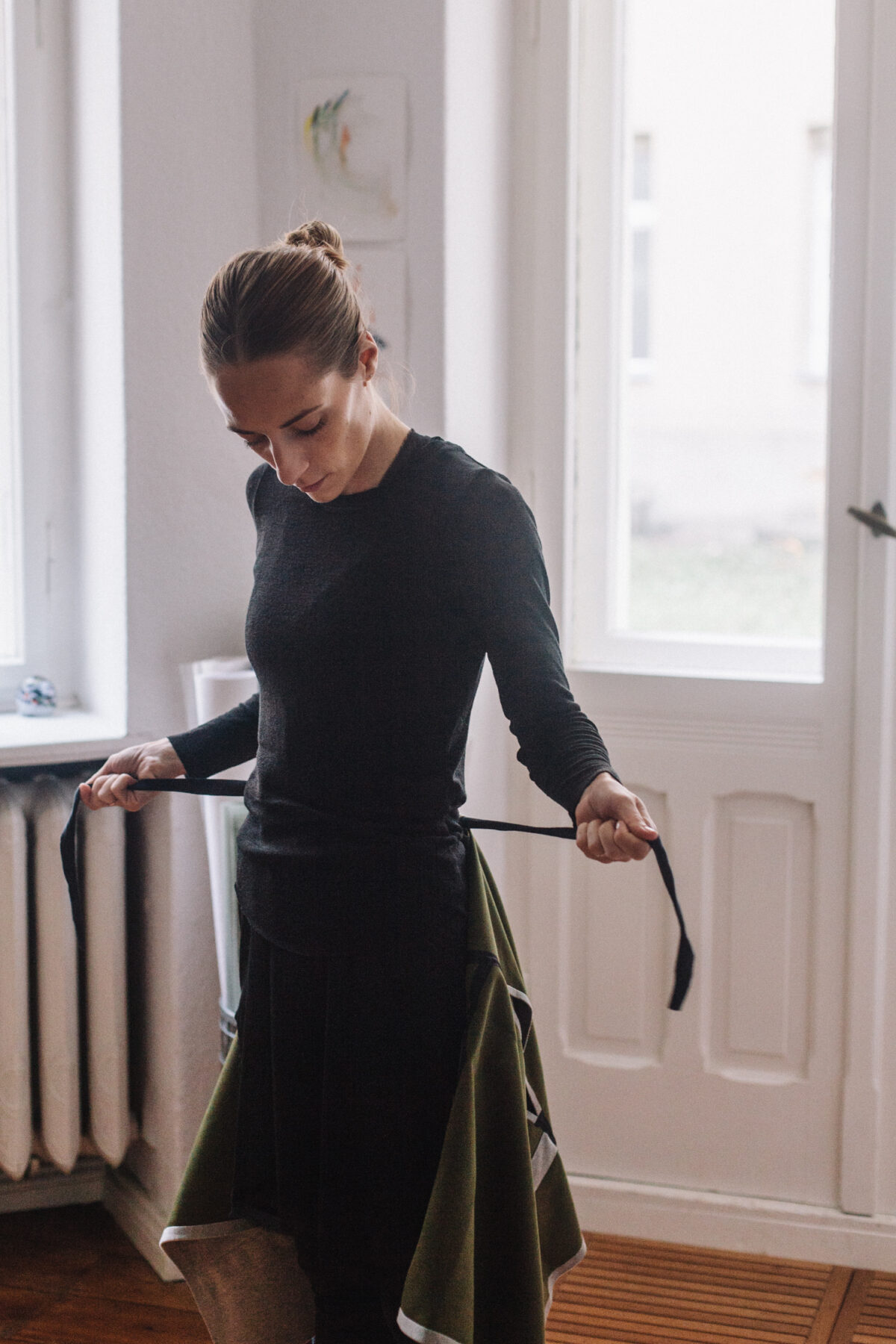 What problems do you see in urban living?

This starts with banal everyday living situations. You're running your errands, going to the supermarket, and are dressed heavily and exposed to constant temperature changes. Then you also have to think about where you'll put the things that you're carrying with you. These things make me crazy. A lot of people have tight schedules but can't find an outfit that will work for the whole day. Often the option of making the piece of clothing work with my needs is missing. Therefore, the industry puts a lot of time and energy into developing sportswear that can adapt to individual needs. Ideally we need a piece that functions as a modular building block.
What was your approach to a new collection at such a versatile brand, how much room for innovation did you have? 

I primarily observed myself and the products that I've used for a long time. The other thing that gave me a lot of input were intensive discussions with trainers and other athletic women. I took the desire to wear certain pieces before, during and even after sports seriously. In the last few years women have a new confidence in relationship to sport and have a more natural approach in going to different types of sports. We try different types of training, we combine them and use the time during sports as a meeting place to meet with friends. This new understanding requires a lot of room for play and variability from the sportswear. Ideally, we shouldn't have to think too much about it. That's why I created an entire package that one can customize to their needs and at the same time communicate their individual style.
'In the last few years women have found a new confidence in relationship to sport and have a more natural approach in going to different types of sports.'
The idea of a modular system is reflected in your current collection.

Exactly. My first collection for Nike is being presented with the name NikeLab x JFS.
And what's next for you and Nike?

We're making another NikeLab x JFS womens training collection. The new pieces will build on the first collection. It's important to me that the designs have a connection to existing collections and that they can also be found in the following season.
The patterns in contrast to the muted color palette immediately catch the eye. How did they come about?

The color palette was deliberately conceived in that way, that you feel comfortable and that it works with different skin types. The print is the result of an illustration I did in combination with fabric structures that are applied to the muscular structure of the body.
Do you also sketch in your freetime? 

I used to constantly draw and paint. Unfortunately, I don't have time anymore, but I thought it was great to incorporate elements within this collection that I was strongly connected to and that also reflect something traditional.
Speaking of being rooted: You're half Belgian and half German and your designs move at the intersection between function and avant-garde. Do you you feel the influences of these two nationalities in your work?

Absolutely. I'm at home in Berlin, but I've spent a lot of time with my family in Belgium. Belgian culture had an influence on me from a young age. The land exudes a warmth that is, for me, a clear contrast to the technical and rather static Germans. These two very different worlds can be found in my work and thinking. Although for me clothing must, above all, be simple and functional, it should also convey emotions.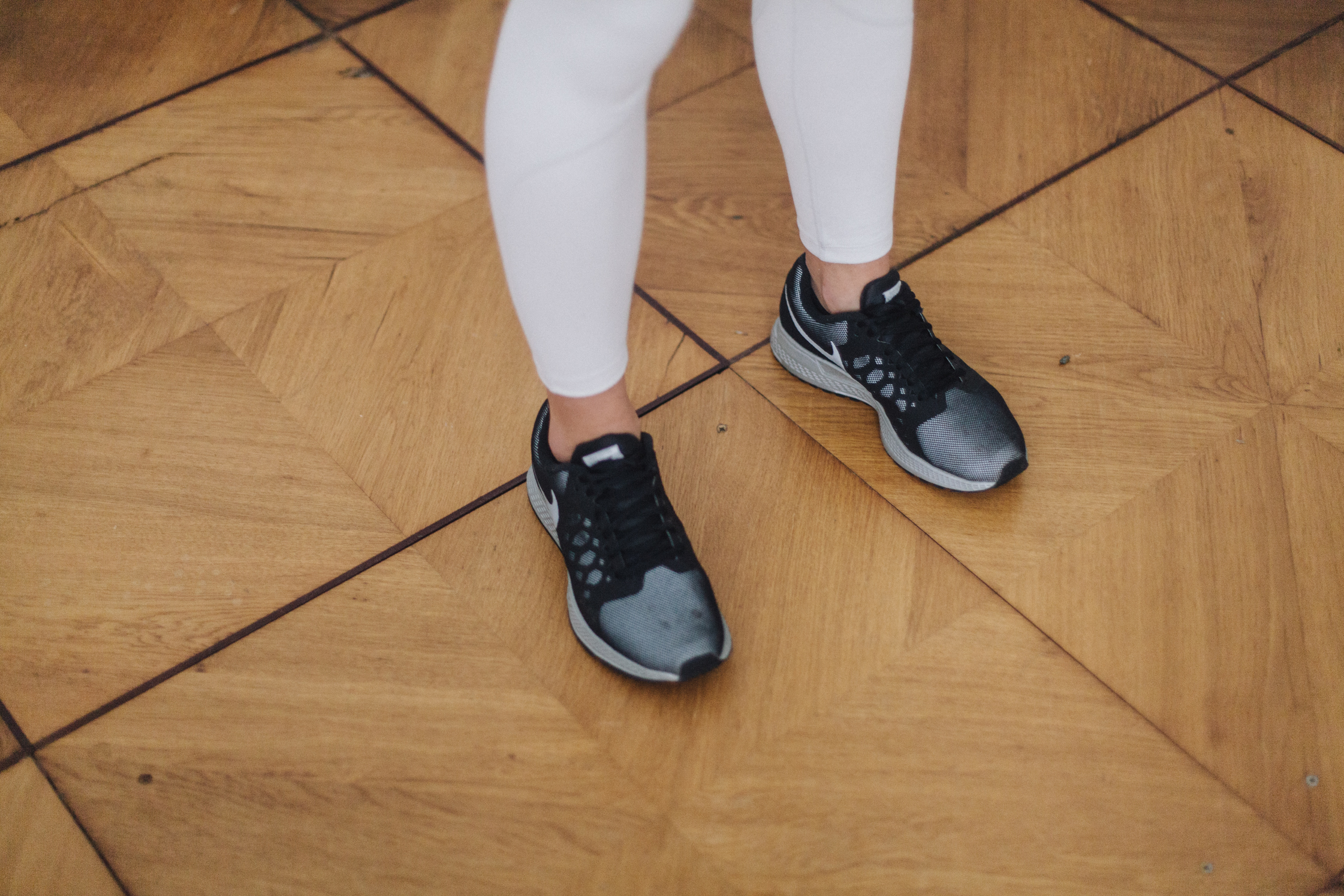 It seems that the more that the body is removed through digitalization, the more we want to reflect on the physical. Have sports and being conscious of your diet become a status symbol?

Actually, I have the feeling that  the so-called "healthy lifestyle" has become a luxury good. These days, with our pace,  it's not so easy to find enough time and space for it.

As to what the return to the physical means: I think it's fascinating that sport is "in" again. I have to regularly come up against my physical limits to clear my head. That's the moment when I can feel myself. I think it's like that for a lot of people. We are constantly surrounded by various media and have very little physical contact. You can see it in the U-Bahn with a lot of people in a confined space – this forces physicality feels very strange.
Can you focus on work in Berlin, but also find the inspiration you need for your creative work?

I think the city is really amazing for work. You can disappear, but at the same time you always have access to current cultural events and going out is incredible. Still, I need to travel. If I were to ever leave this city, I wouldn't want to move to a metropolis, rather somewhere in the mountains or on the sea. I don't feel like a city kid.
You seem to be very close to nature. Where do you most like to experience it?

Without question, I like Wilmersdorf and Charlottenburg, also because of its proximity to Grunewald. I get out of the city as often as possible with my boyfriend – to discover forgotten places, to photograph.

When we're on vacation, I love to go snowboarding or surfing. Doing sports outside gives me so much strength.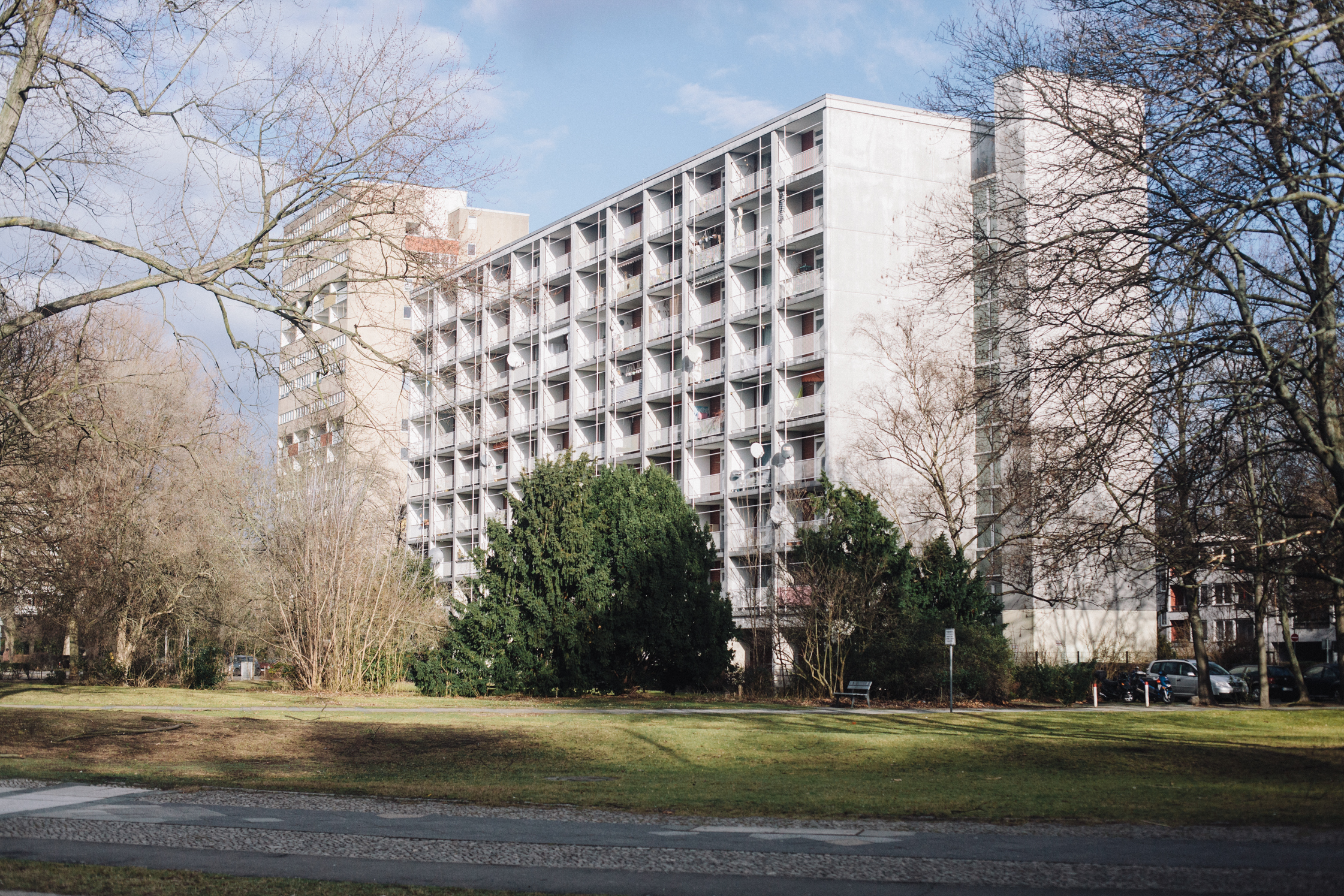 'I have to regularly come up against my physical limits to clear my head. That's the moment when I can feel myself.'
Did you have a specific workout in mind when you designed the collection?

I actually developed a choreographed workout with Alex Hipwell, who I train with at the Nike Studio Berlin. The 45-minute workout includes my NTC Workout personal favorites, which gave it a custom touch.

Attitude, aesthetic and grace were really important to me. Therefore we let the moves flow together, so that the workout offers a smoother flow.

In contrast to flow, we included the Tabato Blast – the NTC workout of the month – which will definitely take you to your limits! It was so much fun to create a custom workout with Alex in parallel to the collection. It was a very natural and surprisingly quick process.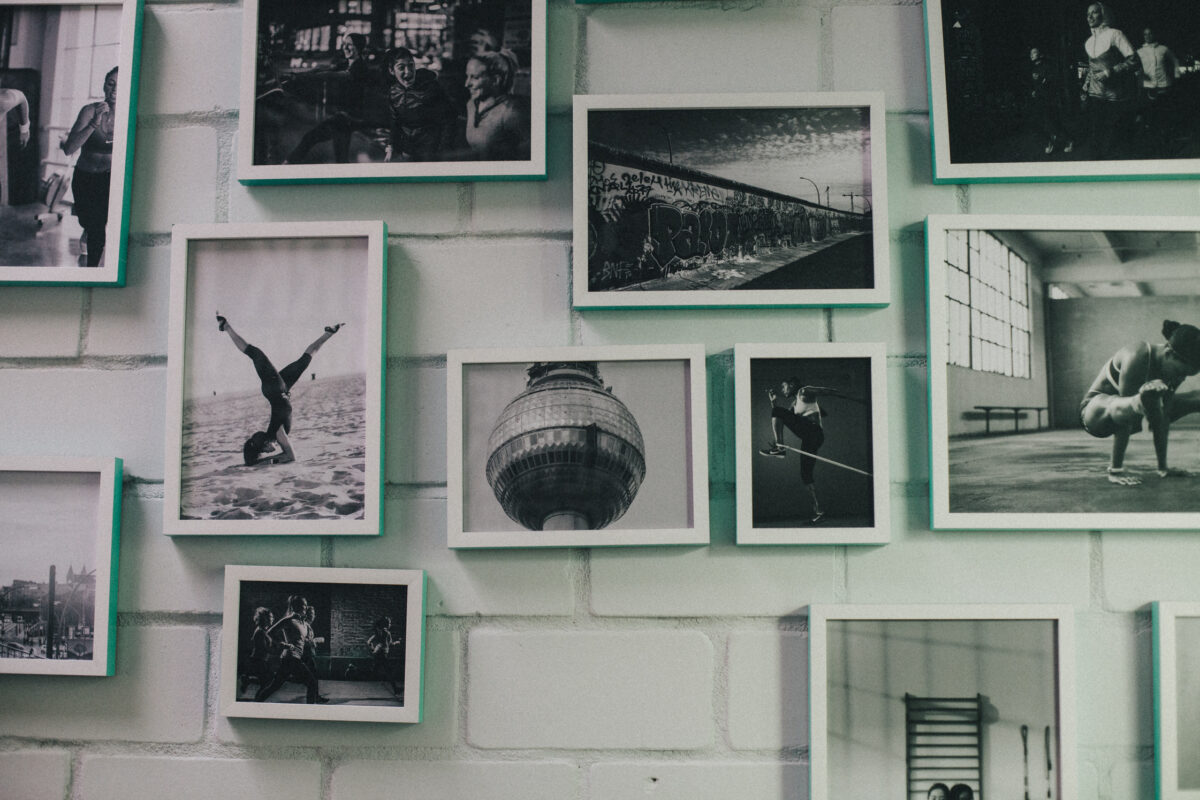 Sport couture has taken root in fashion editorials. For the last few seasons you can find entire shoots in glossy magazines based on the theme of sports and movement – even if, in the end, these looks don't have anything to do with sports or being athletic.

Yes, absolutely. Athleticism and functionality as a style always have a very progressive flavor – you're "visible," exude power, suggest discipline. And in the moment that you communicate activity, you convey to others "I'm stronger than you," even if it's more of a game. I was always very intrigued by power as a channel of communication.
Do you also play with strength and athleticism in your designs?

For me it's primarily about revealing the person wearing the clothes. The moment I'm doing sports, I realize: When you push your physical limits, all of your expectations roll off your shoulders and you are what is left at the end. I see the women that I've experienced this with in a completely different light. It's a pure beauty that I can barely describe.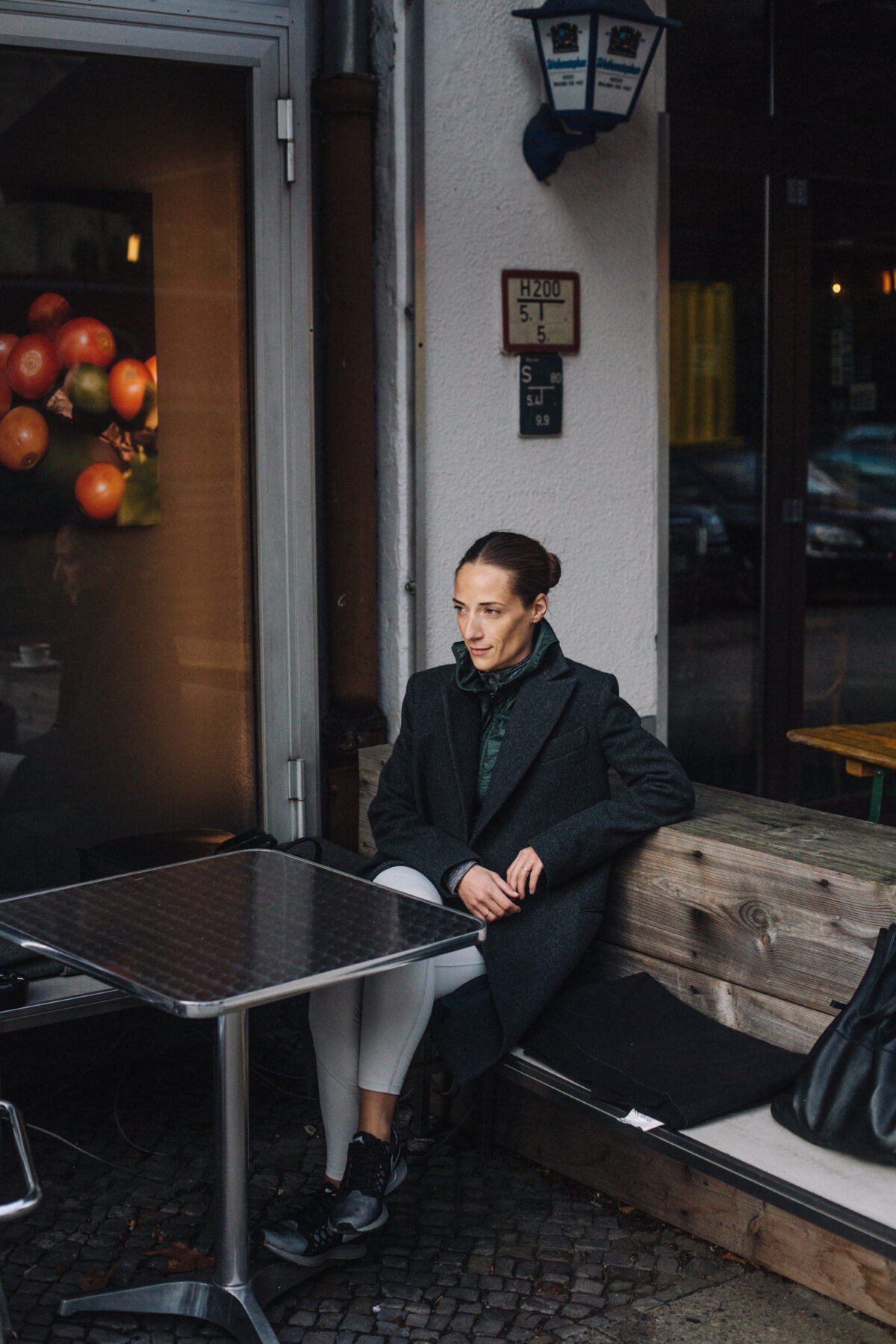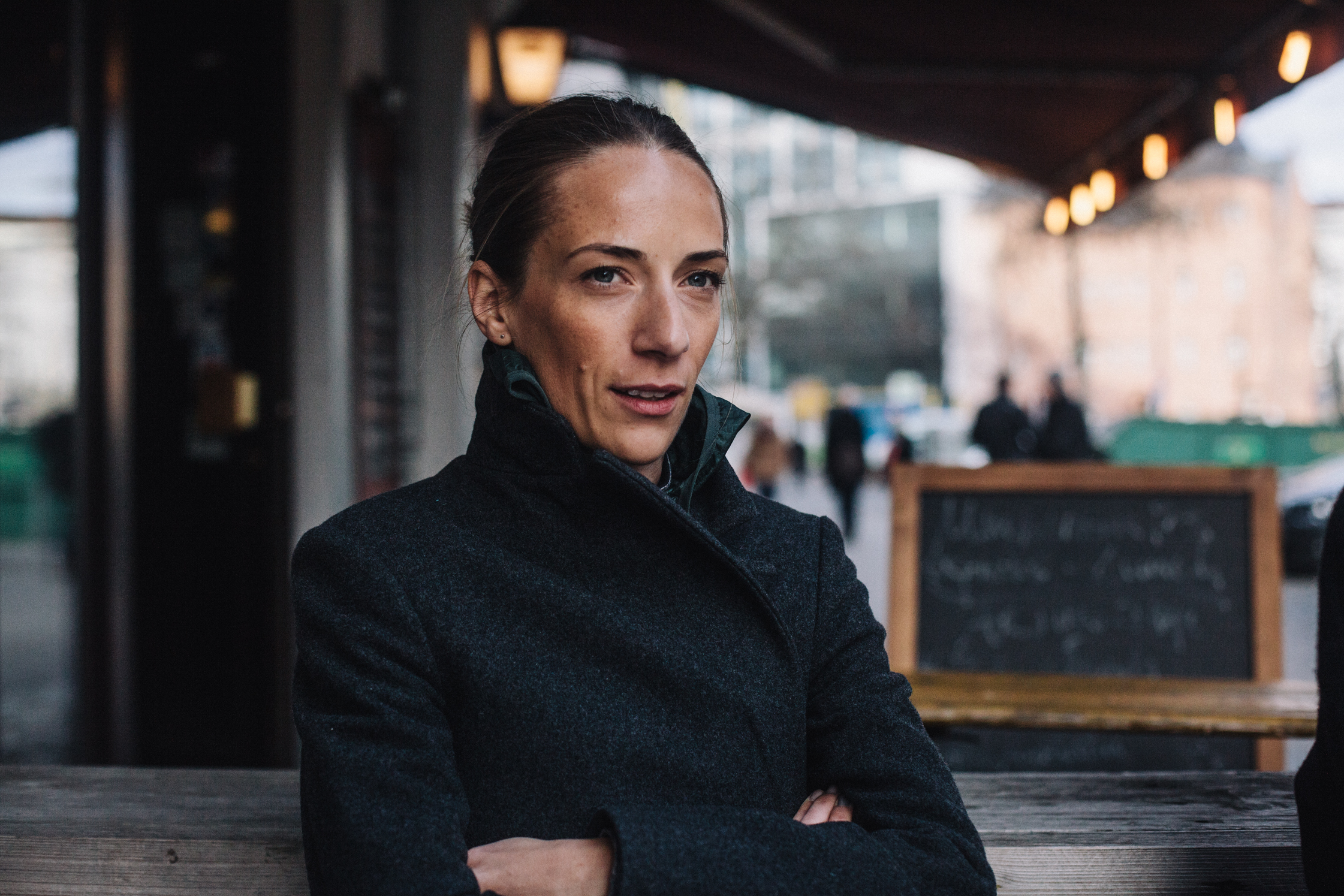 The NikeLab x JFS collection will be available from February 26 on. Find out more information about Johannas work on her website. 
Meet more creatives in and from Berlin on Freunde von Freunden. If you are curious about other city trips and secret locations of our international network make sure to check out other FvF Explores episodes.
Photography: Robbie Lawrence
Interview & Text: Zsuzsanna Toth