Joachim Sauter is considered a pioneer when it comes to new media. Long before personal home computers existed, this Berliner had already comprehended the extent by which computers would serve as useful and invaluable creative tools. Upon the arrival of digital technology, Joachim realized the importance of this new medium that represented a new platform for communication alongside traditional printing and broadcasting media.
Notions of detaching objects from their context, encouraging active interaction, extending borders, and embracing continual change continually emerge in Joachim's work. The broad spectrum of his conceptual and artistic production resists categorisation. Very simply put, this very diversity of output and investigation that defies a singular discipline has been suggested by many to be the definition of new media – something Joachim and his colleagues have developed and continue to re-define.
At end of the 80s he founded, alongside other visionaries, ART+COM, one of the first studios in Germany to work in the realm of new media. Despite counting as one of the oldest studios in it's industry, today this 25 year old business is still regarded for it's innovation. Aside Joachim's everyday work, he also keep himself busy as a lecturer at UdK in Berlin and UCLA in California.
We made a visit to his flat in Berlin-Mitte followed by a tour of his installations. During our interview Joachim discusses the digital revolution, the preservation of quality, discrepancies and analogies, and why Berlin is considered the creative centre of Europe.
This portrait is part of our ongoing collaboration with ZEIT Online who present a special curation of our pictures on their site.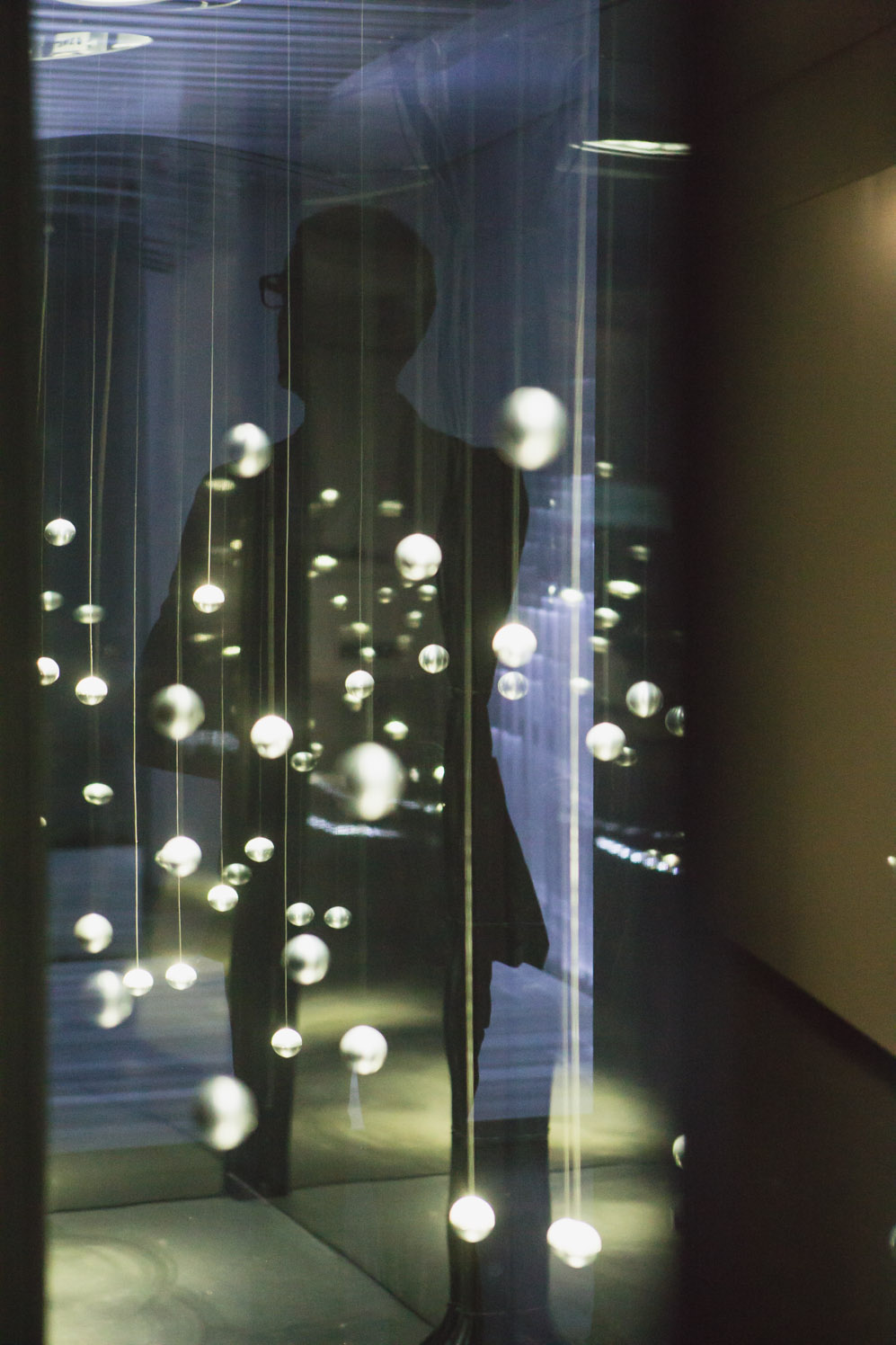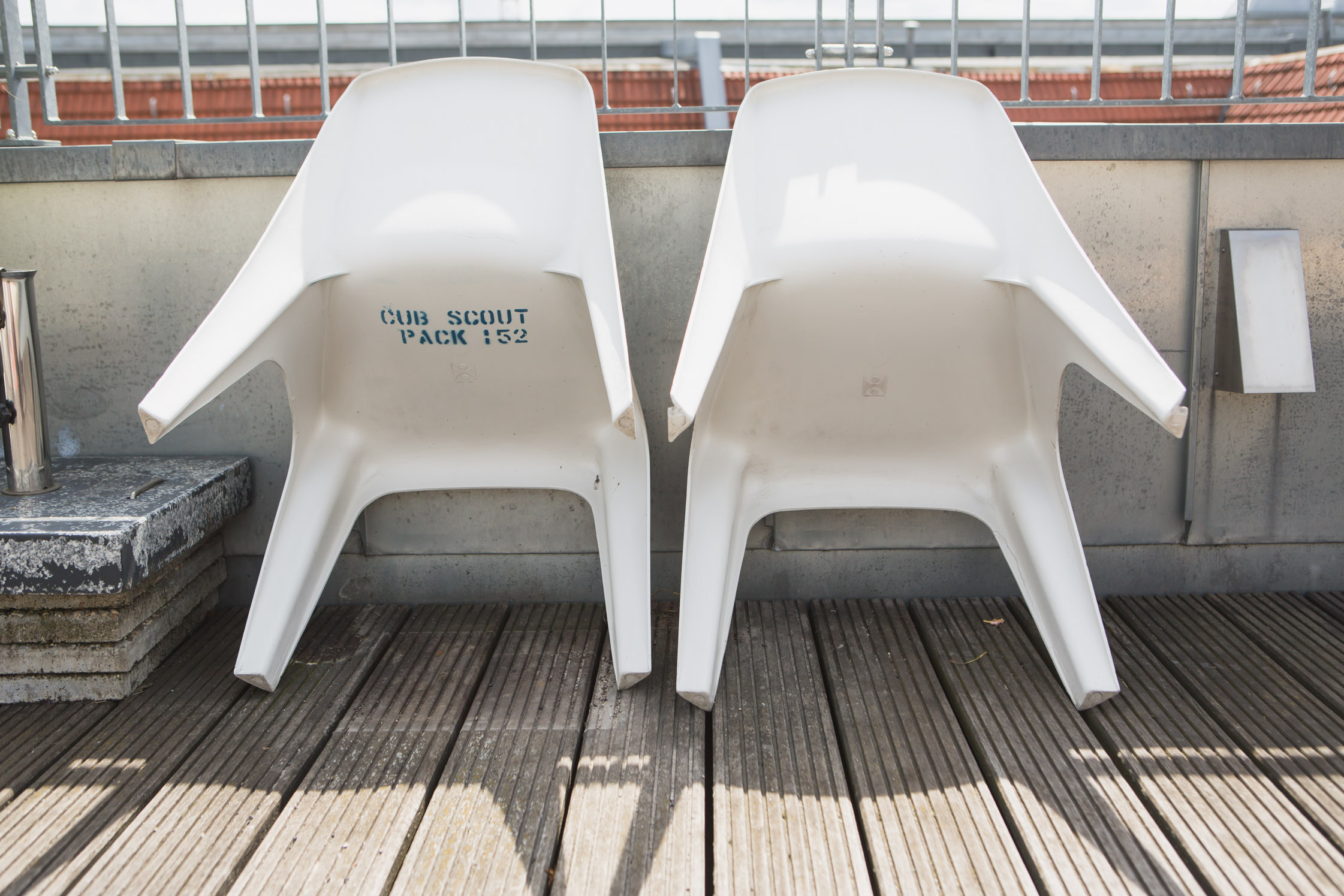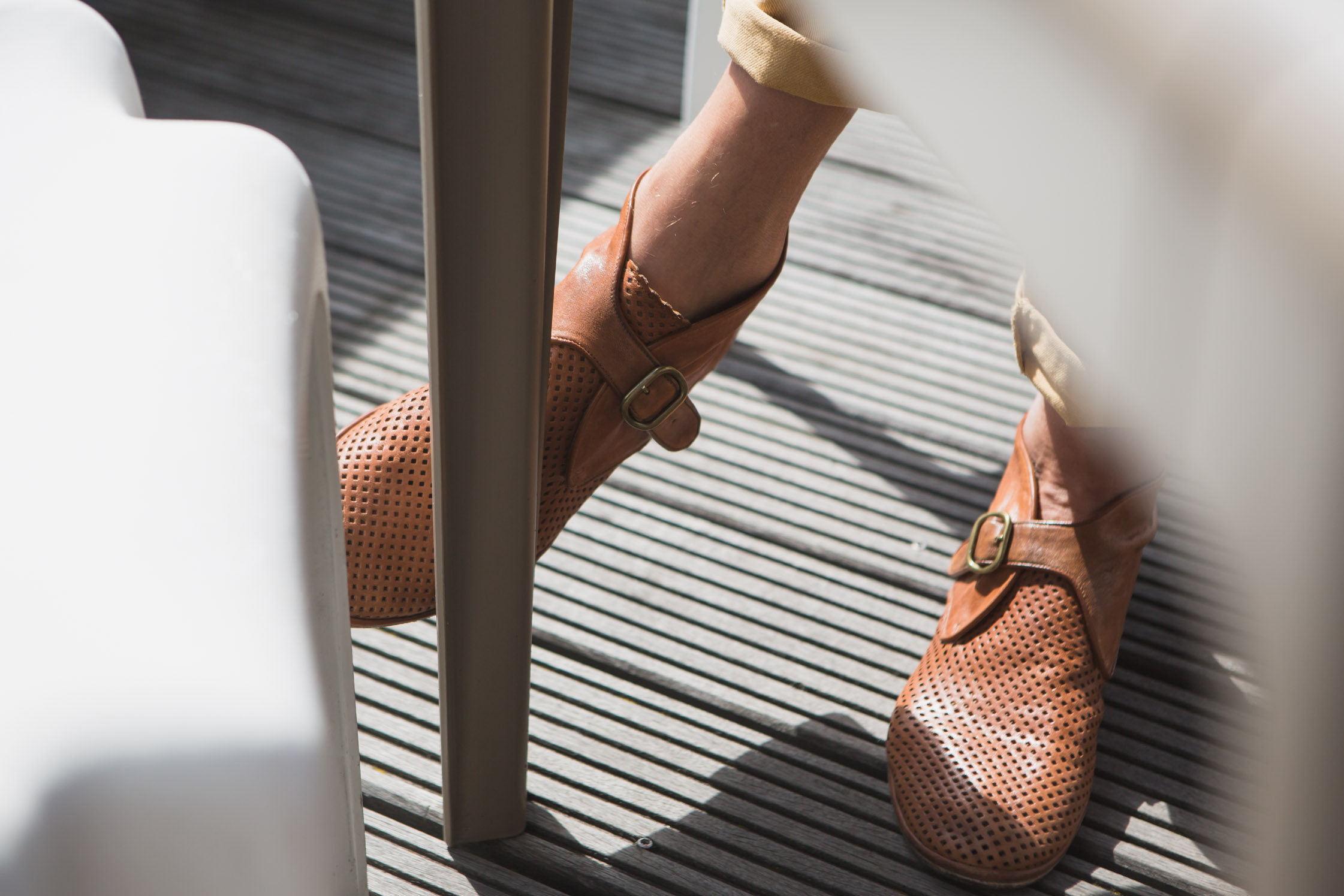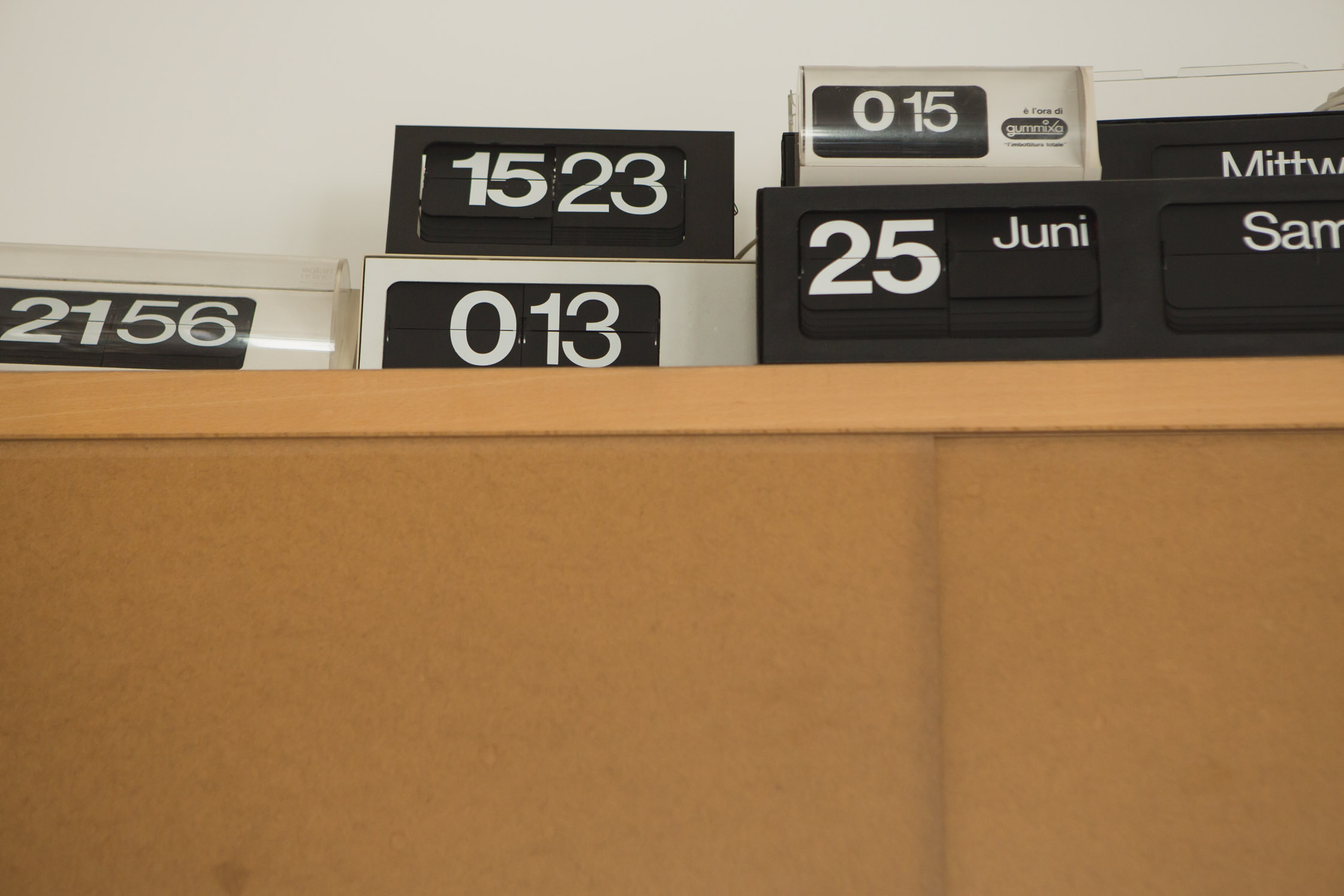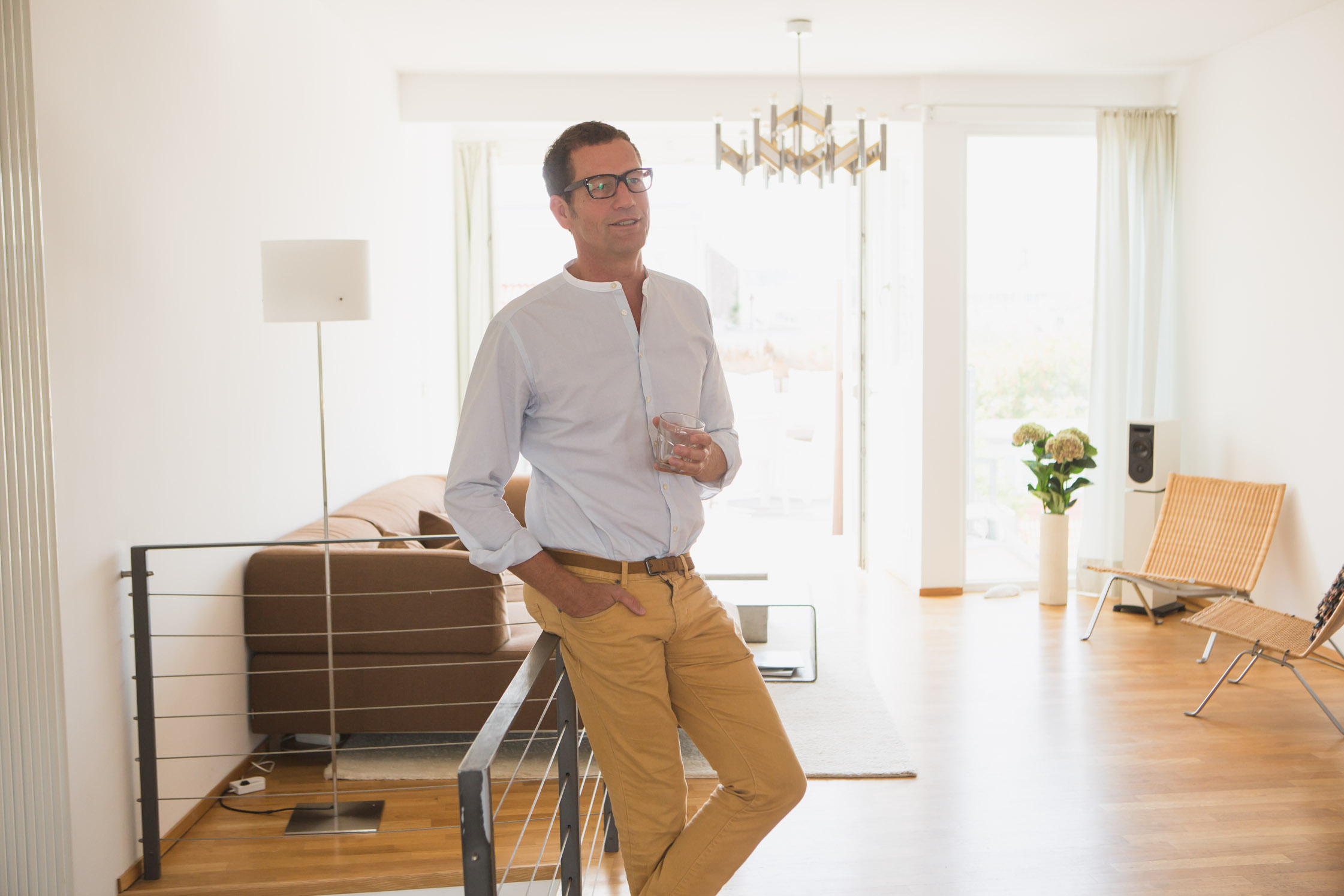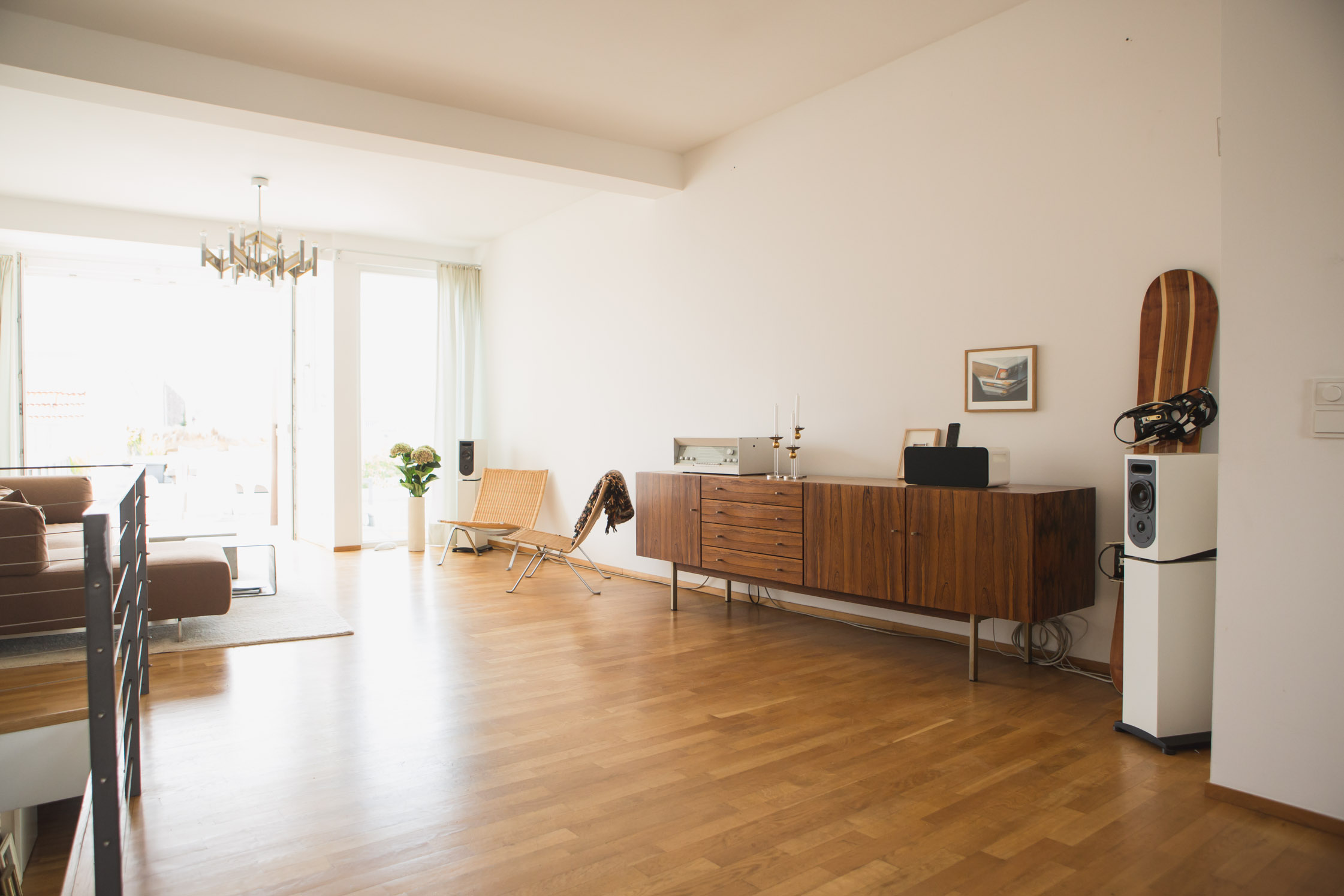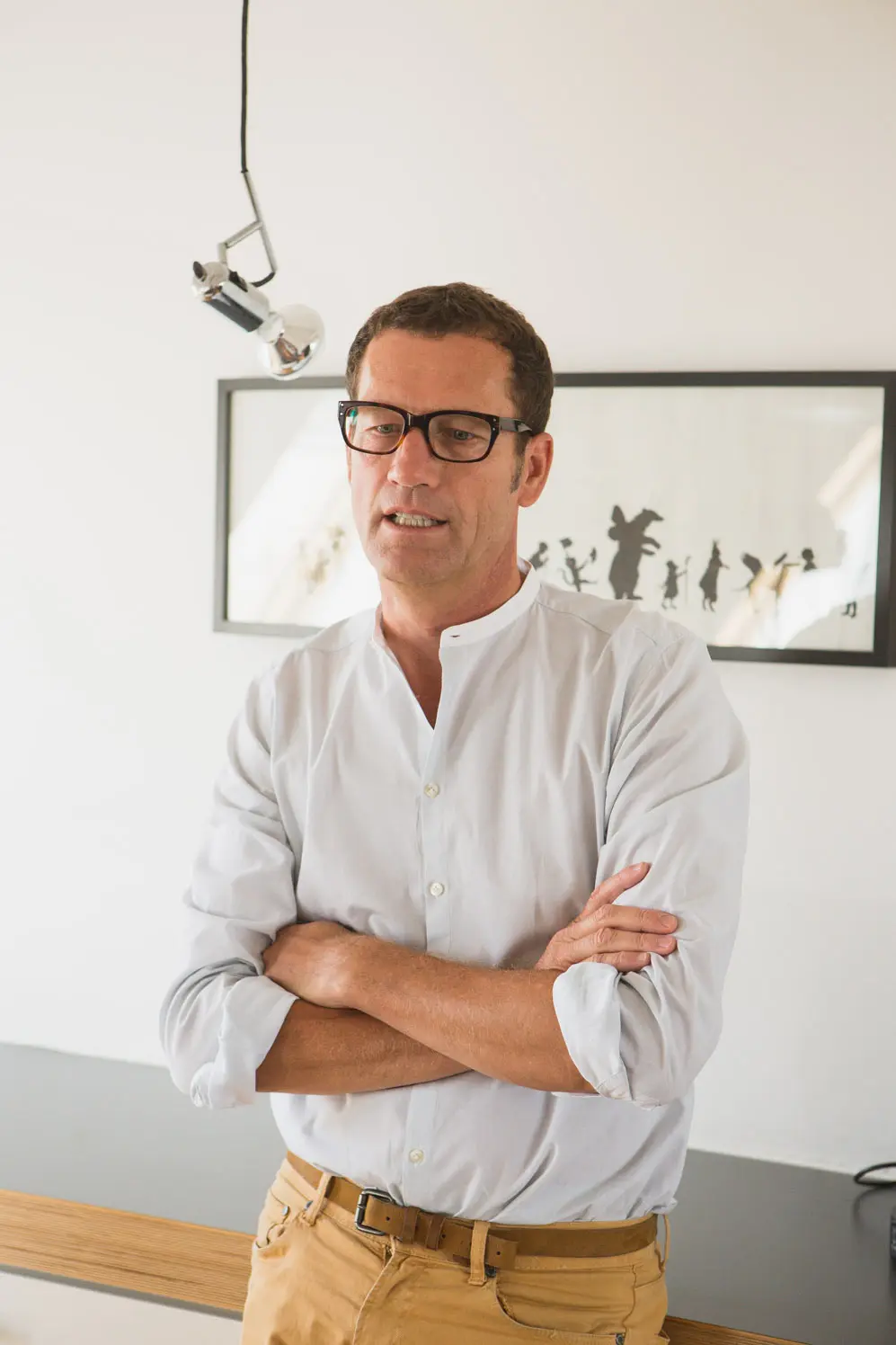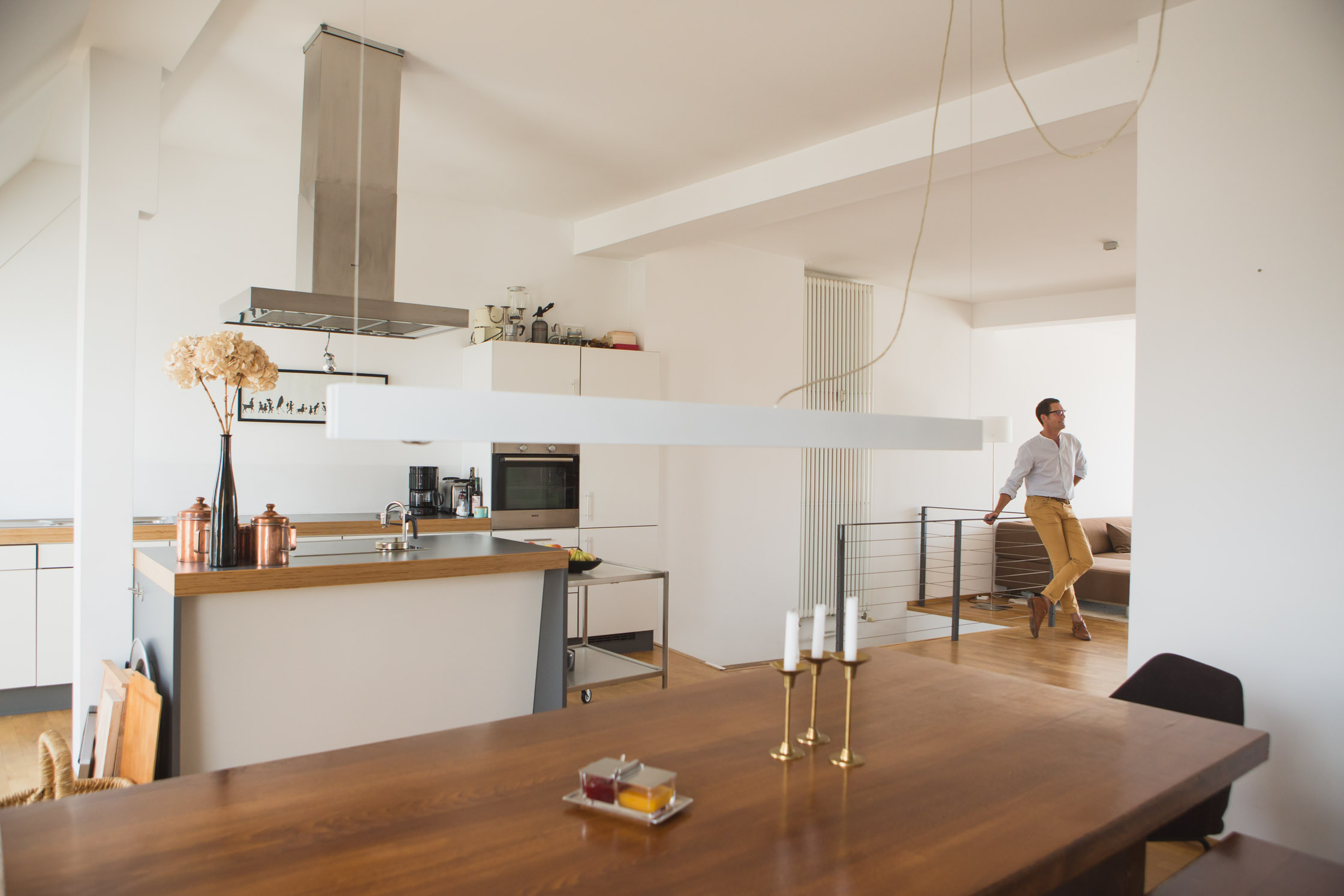 This is a Macintosh, right?
Yes, it is from the first 10.000 series. Back then, in 1984, this computer would have cost 12.000DM. Fortunately, I didn't need to pay as Apple wanted to join the creative market from the very beginning.
So you essentially lived through the entire desktop publishing revolution?
After my graphic design and film studies at the German Film and TV Academy in Berlin, suddenly stood this gray-beige box stood on my table and I thought: amazing, this will change the future! However, I didn't really know in what way. I put aside my film and graphics practice and tried to identify how this technology would change society's communication, design, and art. To date my work is entirely dedicated to this enquiry. As it was impossible to approach this venture alone and within one specific discipline, I got together with designers and artists from the former University of the Arts, programmers and hackers from ChaosComputerClub, and founded ART+COM in 1988.
Are all founding members still part of it?
Even though many of the twelve founding members stayed for a long time, I am the only one who has continuously been here for the last 25 years.
You have been part of it since the very start and continue to contribute to important and relevant technologies. Over such a period of time this is quite impressive!
Being and staying relevant, and always moving along the cutting edge, was and remains our goal. In the beginning we were ahead ten years, nowadays we are ahead by just one year. However, we are still working on the edge. But perhaps we will get surpassed by it one day. This possibility keeps me switched on and motivates me to work.
How have you managed to sustain such high quality over the years?
It's pretty easy to successfully start a project. It becomes harder to maintain it successfully after ten, fifteen, or twenty years. When viewed in today's light, the factors behind our success were: interdisciplinarity, having an appetite for risk, remaining internally and externally open, having a willingness to reinvent the self without loosin your attitude, and of course being surrounded by the best people. When we founded the association in 1988, we were driven by curiosity and a pioneering spirit. We wanted to find and create something that didn't exist. We wanted to look into the future of the new medium, the computer. Even though 25 years have since passed and many fields of the former Terra Incognito have been mapped, the search is far from over. This field, the shaping of new media, repeatedly offers new forms of expression and technical innovation. The often cited but still valid is the quote by visionary and computer scientist Alan Kay: "The best way to predict the future is to invent it."
Your company is internationally recognized, how do people perceive you? As artists or designers? This ambiguity is encompassed within it's name.
We basically research the so-called new media on an artistic, design, technical, and scientific level, and don't bother about purity with regards to the notion of discipline. Thus it is difficult to classify us. It's challenging to explain to others that our work has been exhibited at the Venice Biennale, while we simultaneously create installations for a car manufacturer or a natural history museum, and also fight for patents. We are often too 'artsy' for the design community, too promotional for artists, and too applied for science. But all of this offers a truly unique position and perspective by which to view the world independently.
Where do you see the limits within these diverse disciplines?
We don't determine a classic separation between design and art in our daily work. Determining factors are essentially the context in which the work is presented, the client who has assigned it, and the prior intention for the project. Often a work produced within the design sector later circulates within art sector and vice versa.
With the emergence of digital technology would you draw an analogy to the invention of photography and it's impact on painting for example?
Not really. Photography had a massive impact on painting. Cubism and general abstraction emerged as a counter reaction to the possibility of portraying everything realistically through photography. Digital media also has a significant influence on contemporary art production, but the actual digital revolution takes place in everyday life. Nowadays, the art market often interferes with the production of art rather than encouraging it. Our work takes places outside of this conservative market and has a different type of relevance.
Do you think there is a need for provocation in order to makes changes in society via art today?
No, one needs to provoke in order to exist within the art market! Provocation provides attention but certainly does not guarantee change. The international art fair Art Basel has shown me once more that art is not about social values, but economic values. If provocation results in an economic strategy, it won't work socially over time.
Would you consider yourself socially responsible?
There is always social responsibility involved if one is involved in things that strongly influence society, like actively pushing forward in the area of new media like we have within the last three decades. We work a lot in semi-public and public space. Hence, we naturally carry responsibility not only for the space but for the people. But we don't spread one-dimensional messages, but rather try to communicate subtlely and poetically. In our work we want the people to be aware of their environment and consider themselves an important part of it.
Since the beginning you have been in Berlin. How has this city changed with regards to creative work? Have you ever felt like leaving Berlin?
This city has not just undergone an extreme change in the last 23 years after the wall came down. Process and change is part of what Berlin represents. There is no other metropolis that has lived through five different political regimes within the last century: the Prussian monarchy, Weimar Republic, National Socialism, GDR-Socialism, and subsequently, after the fall of the wall, democracy. Every regime that was in power subsequently destroyed what it's predecessor erected and built. It continues to this day. Berlin in itself is defined by change, process, and erection – it is a clear analogy for new media; comprising process-related elements. This is why I cannot imagine living in a city like London, Paris, or Rome, which invest all their energy into preserving their heritage and rule with rigid structure. But I do love these cities and like to visit them occasionally.
What do you think of Berlin as a place for young and creative companies?
There would be the standard answers in regard to the low cost of living, the professionalization of subculture, the high density of universities, the lack of classic industry and with it the subsequent developing vacuum and space for possibilities. But I think it's the history of Berlin during the last century that has made this city into a 'City of Process.' This is the very foundation for renewal and therefore the perfect environment for startups.
You live in the east and work in the west – can you personally still feel the separation? If so, how?
Most things have levelled out with the implementation of the S-Bahn train circle line of stations. However, it looks very different crossing beyond that sphere.
What was most important when it comes to furnishing your flat?
My current flat is a beloved dinosaur. Ten years ago, when I moved into this flat I tried to furnish it with a classic modern feel, reduced and functional. Most of the pieces are sustainable because they have accompanied me for a long time. I feel very good here. However, I have recently bought a raw attic in Keuzberg and I hope to begin with the construction soon. I am leaving the comfort zone of Mitte and will return to where I arrived 30 years ago. With its seven meter tall ceilings, this attic seems cathedral-like and will be furnished differently.
Can you name a few of your favorite objects and art pieces in your flat?
It's probably noticeable that I have a few Sciolario mirror lamps, as well as Braun radios from Dieter Ram's Whoever knows my work, will strongly realise the influences by Sciolari and Rams.
Photography: Dan Zoubek
Interview & Text: Karolin Langfeldt
Translation: Lara Konrad