The foundation for Jennifer Gilpin's and Maxime Ballesteros' hardcore, hot aesthetic is their touching relationship with each other and their welcoming warmth towards friends. Alongside fellow fashion designer Kyle Callanan Jen produces Don't Shoot The Messenger, one of Berlin's most promising labels. Maxime contributes the brand's arresting imagery and inspires the collection. Together, the couple functions as each other's muses and collaborators. Jen and Maxime exemplify Berlin's contemporary cosmopolitan sensibility. She is Canadian and he is French, yet together they embody Berlin's historically liberal and creative culture.
DTSM, has a striking, tactile, sensual look which is distinctive without being theatrical or unwearable. Similarly, he photographs Berlin's people and the cities where he travels with uncommon empathy and nuance. His work appears regularly in Flaunt, I-D, Interview Magazine, Kinki Magazine, Monocle, ZEIT Magazin and many more.
Since I am so lucky to be included in their crew of close friends and collaborators, we curled up on the leather sofas in their atelier to chat about their shared styles, intellectual aims and lives.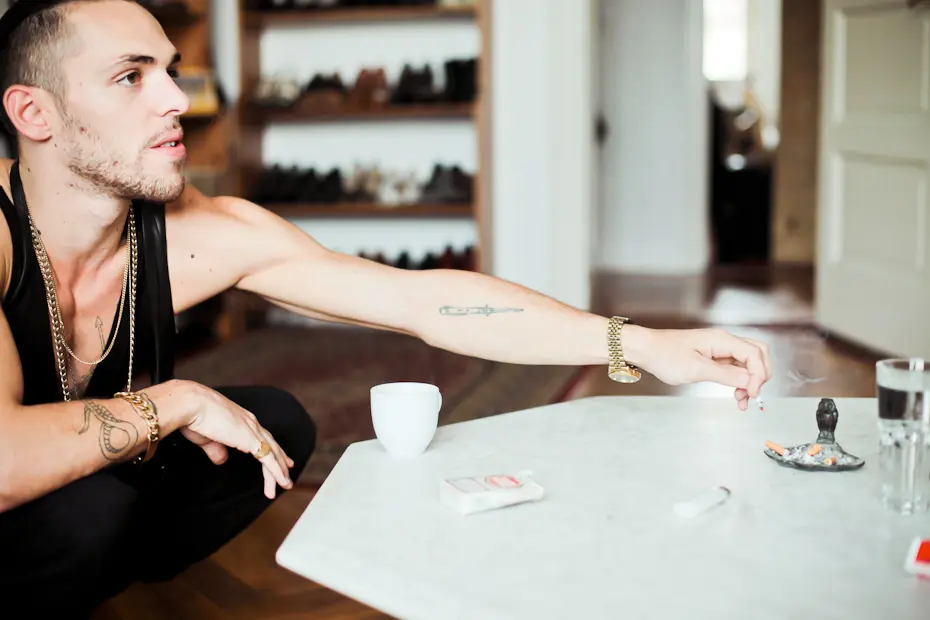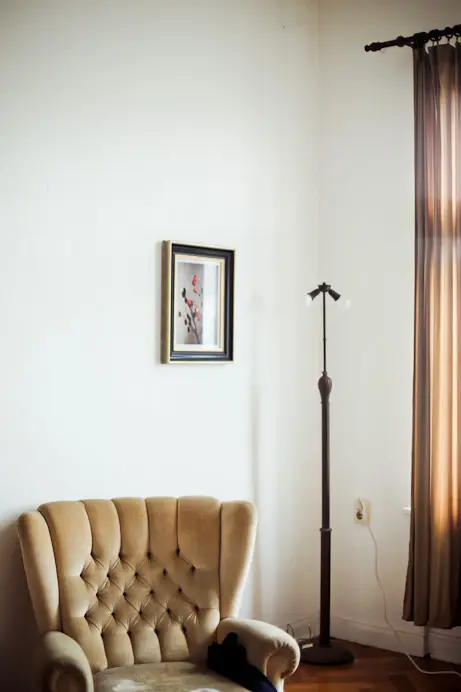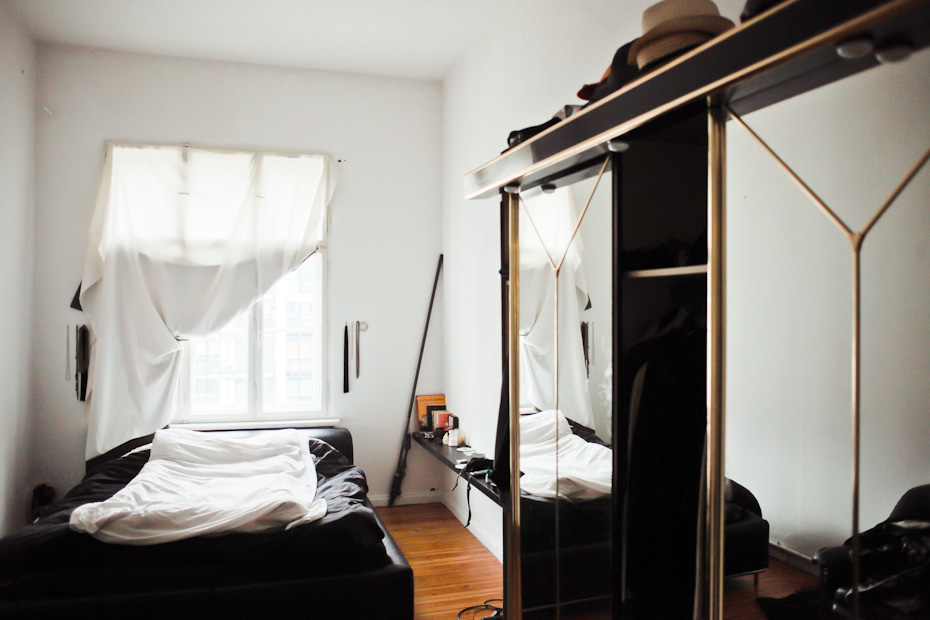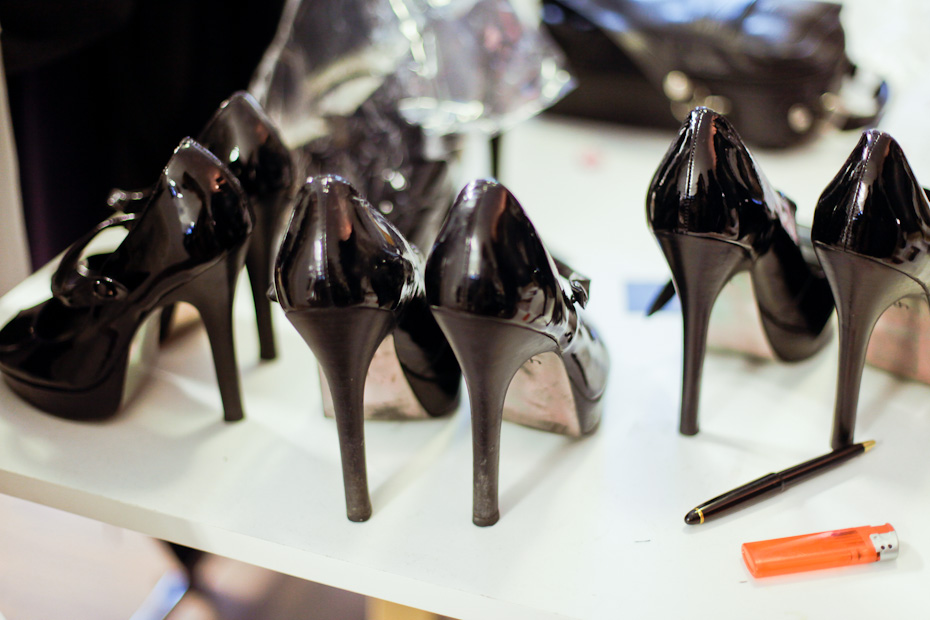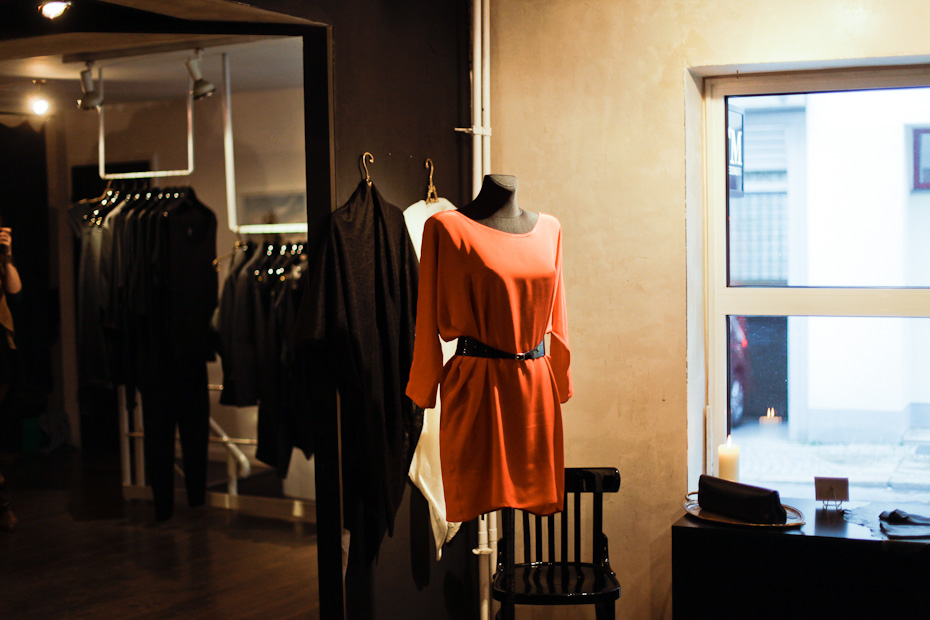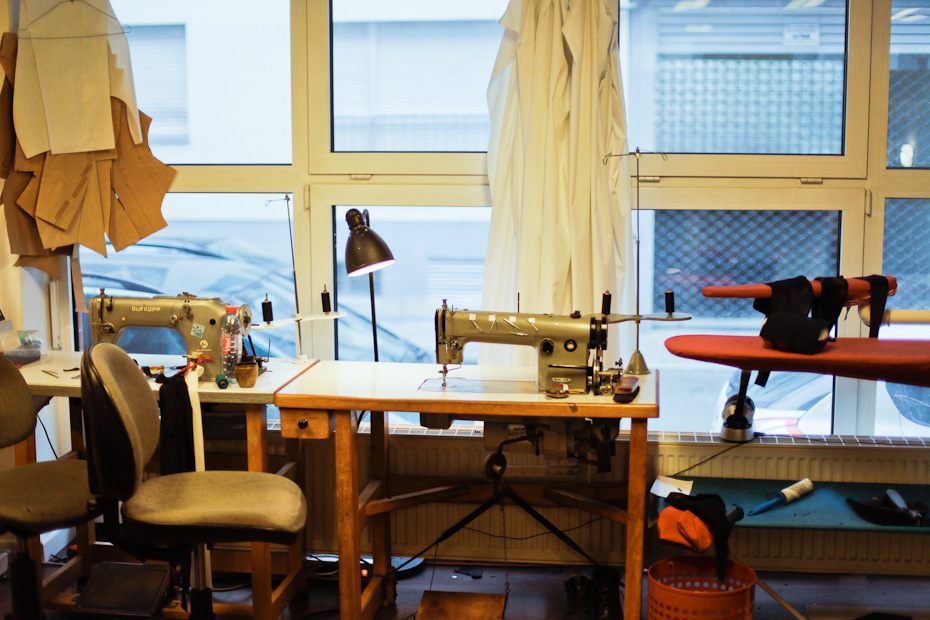 How has your aesthetic evolved since being together? When I met you, Maxime, you were wearing a baby-blue tracksuit.
Maxime Ballesteros: I put it away for home-wear now. I still love it.
Jen Gilpin: I love the blue-suit. When he put it on one morning, once after I slept over, was when I said "you're mine" for the first time. But, aesthetically, for me, its been a journey with work and us together. He taught me a lot about imagery and photography. He showed me ways of seeing that I hadn't considered before.
Maxime Ballesteros: We created an aesthetic together. We created a style for the imagery and the clothes because it all began together.
Jen Gilpin: We met when we were beginning the collection. In the first photo-shoot, we found one key image that became the image to define our aesthetic. Its always a long and intense discussion about finding the right image that says the right things and stays challenging.
What are the right things for the image to say?
Jen Gilpin: There always needs to be a little humor.
Maxime Ballesteros: It can't be too serious. I can't stand when things are too serious. It needs to be light and can't give everything at once. You need to think when looking at the photo. I like when the feet are not right, or something makes you look a bit further.
Jen Gilpin: It should be a bit challenging. You shouldn't instantly have associations with other fashion photos.
Maxime Ballesteros: It shouldn't refer straight to something else.
To me, your aesthetic is so rich because it's surprisingly humble. I think the assumed associations with your aesthetic are initially intimidating to most casual viewers. A tall, hot, person in sharp black leather intimidates some people….actually, everyone but some people.
Maxime Ballesteros: But, we always add something in the photos that's a little funny and takes the pressure off the image. Then people can say, "okay, its not such a big deal."
What else is nice is how the aesthetic super urbane and tough but you're really working with a small, warm, community of wonderful people, like your main models Celyn Smyth and Merle Winter, with whom you're comfortable.
Maxime Ballesteros: It's always hard to work with someone new. We try but its hard to pick the right person. The people we work with are so good, why should we change. When creating something, you get to know the model. It becomes easier and easier. It stops being about a girl who shows up, does a shoot, and then says 'good-bye.' Instead, it's about really working with someone. It's a bit more honest too. The models really want to work with us. They care about the collection and the imagery. They want to wear the clothes. It's not just a job.
Jen Gilpin: It takes a while to create intimacy. Photos get way better towards the end of a shoot because trust takes time to develop. It becomes clear with the models' glance.
Yet, part of Maxime's extraordinary gift is creating a real aura of intimacy almost immediately. His party-snapshots are really unique and captivating because people respond so well and quickly to his warmth.
Jen Gilpin: Its true but he also challenges me a lot, in a good way.
Do you test ideas off each other?
Jen Gilpin: Max was way more involved in the other collections and less with this one.
Maxime Ballesteros: I had less time.
Jen Gilpin: But his opinions are still stuck in my head.
Maxime Ballesteros: I've been a bit hard on her.
But that's good. That's the ideal. There is nothing better than getting really important, useful, life advice from someone who really loves you and cares about your wellbeing. I definitely take my guy's advice over anyone else's. Besides constructive criticism, what is the most important thing you've both brought to the other?
Jen Gilpin: Happiness.
Maxime Ballesteros: Ooh la la.
How great is it, when a hot chick wearing black leather on a black leather sofa can make happiness sound cool? I assumed you'd reference a book, death metal or a favorite type of tea.
Maxime Ballesteros: Well, we also bring the constant energy for work.
Jen Gilpin: More than a reference to Dostoevsky, we bring inspiration for each others' work and debate about it. We bring an appreciation for that.
Maxime Ballesteros: We also share a schedule for life. We work late and that's comfortable for us. Being with someone who has a normal job, is too hard.
Happiness. Better than Cannibal Corpse. Its funny how briefly obsessed I was with death metal but I cant think of a single reference except Cannibal Corpse.
Jen Gilpin: Weren't we all Goths in high school?
Maxime Ballesteros: I wasn't. I was wearing make-up, pink and orange.
What was that? Glamrock?
Maxime Ballesteros: No, just weird. I had a shaved head and big arms. I was from the country. I didn't know that I was a weirdo.
Well, I guess the squirrels didn't complain. Wow, I love how I'm such a city kid that I cant think of another animal but squirrels. I bet that the squirrels and pigeons loved your look. How many cockroaches poached your idea to wear blue tracksuits?
Thank you for the interview! For more information on their work, make sure you check out their respective websites DSTM and Maxime Ballesteros Photography.
Interview: Ana Finel-Honigman
Photography: Ailine Liefeld