Looking for a table at one of New York's best restaurants on a Friday night? Better book ahead of the crowd. Upon meeting one of New York City's most charming restaurateurs, Jean-Marc Houmard, his passion for perfectionism, food, and above all else, hospitality is obvious. Situated in NoHo, his restaurant ACME sits at the top of the list of downtown's newest and most exciting destinations. Involved with New York's culinary scene via Indochine since 1986 and having taken it over in 1992, Jean-Marc faces great expectations alongside his business partners Jon Neidich and Huy Chi Le.
Beyond its laid-back brasserie-style interior and atmosphere, ACME boasts a menu a cut above the rest. Aiming sky-high, Jean-Marc lured Danish chef and Noma co-founder Mads Refslund away from Copenhagen and has subsequently introduced the American public to an award-winning nordic cuisine that includes: mackerel tart with black truffles and pickled vegetables, Arctic char with horseradish and buttermilk, and shrimp and bison carpaccio with elderberries and rye.
Just five minutes by bicycle from the restaurant and Jean-Marc is home. In his Greenwich Village staggered level apartment, complete with spectacular terrace and cityscape views, the Swiss native reflects upon his professional journey. Starting out with a budding law career and no intention to remain in New York long term, Jean-Marc traded this trajectory in for a bohemian dream and career in the restaurant business. Since then success and a loyal following of patrons have followed in his footsteps.
This portrait is part of a series with Vitra. Visit Vitra Magazine to delve deeper into specific design pieces and individual interior concepts.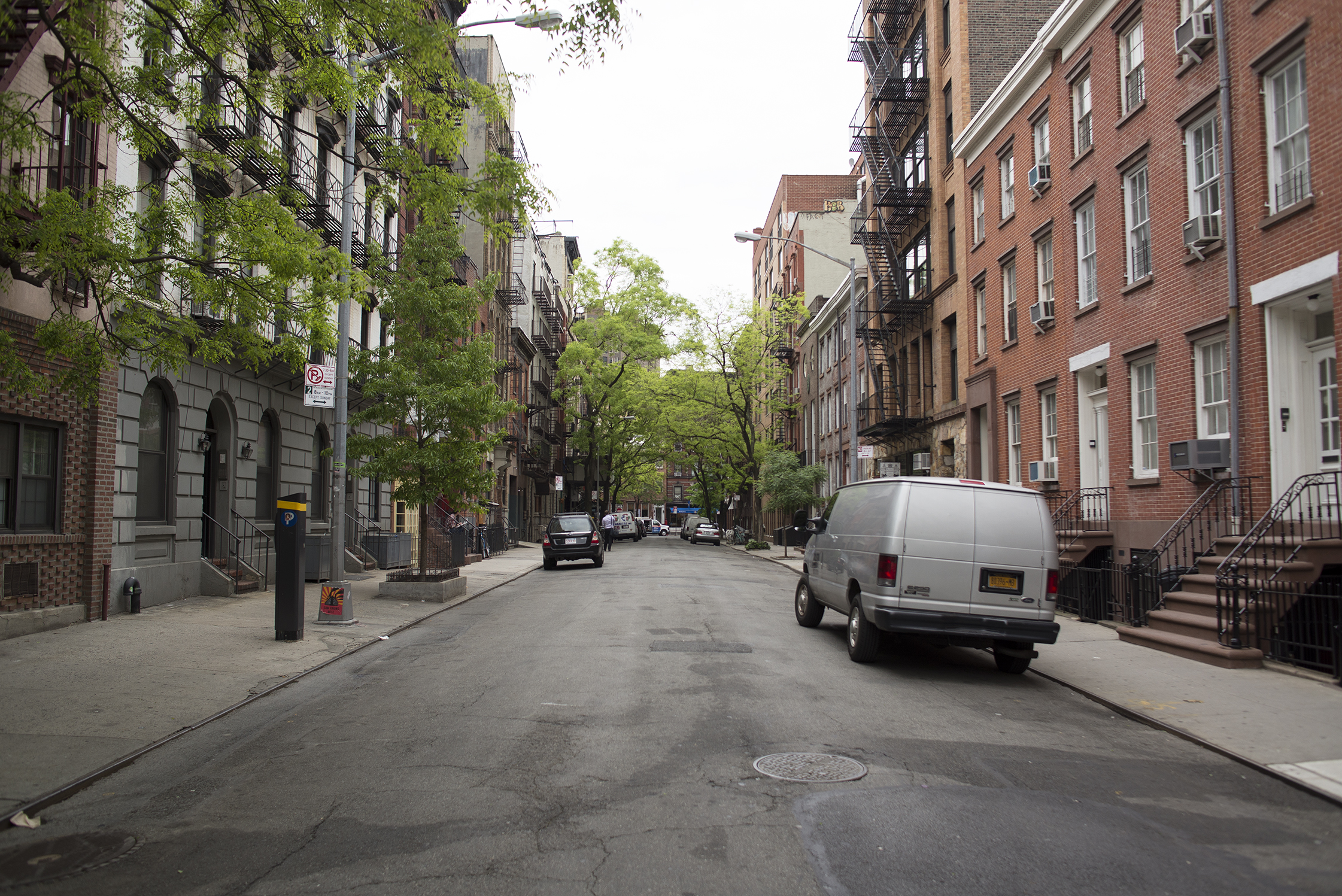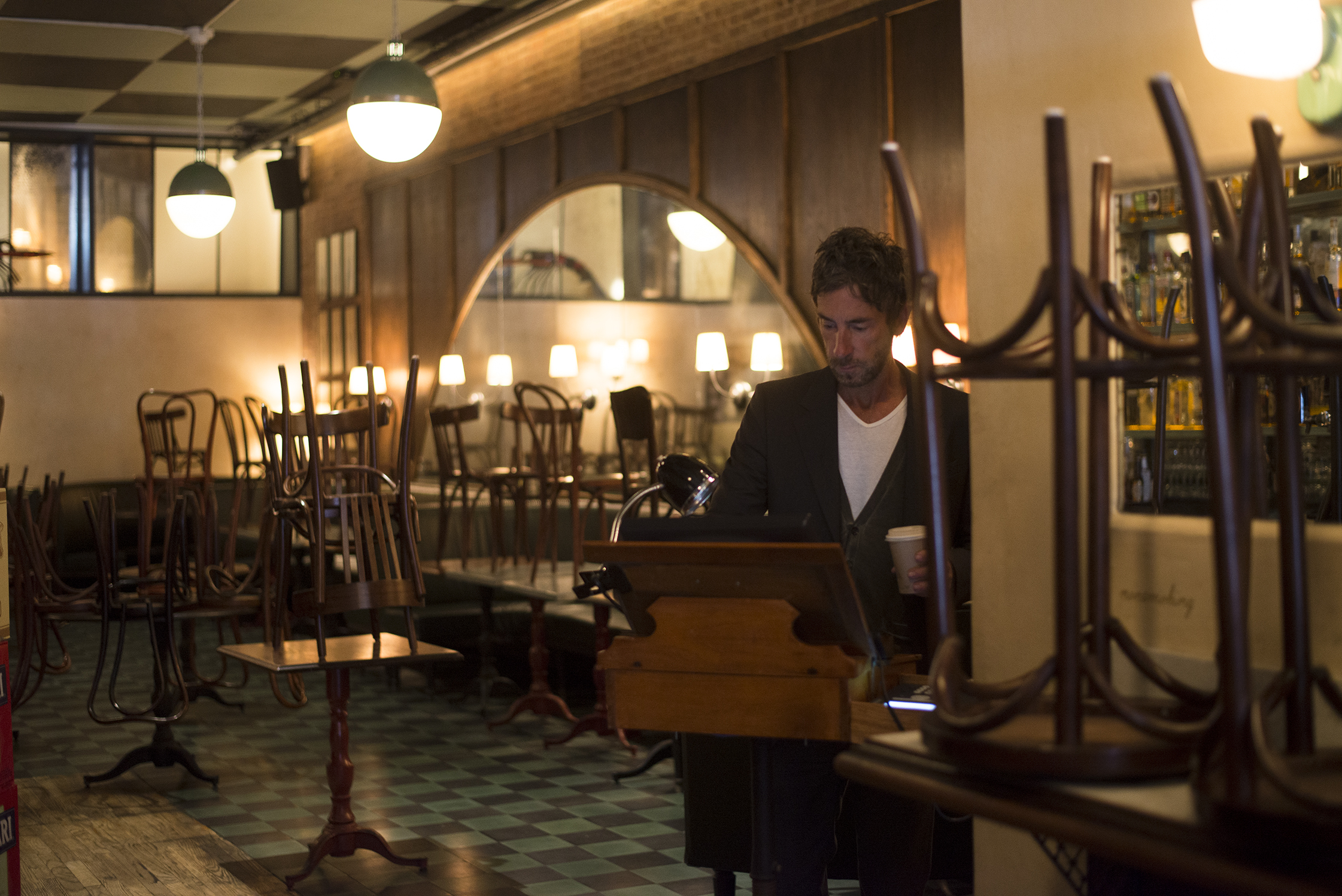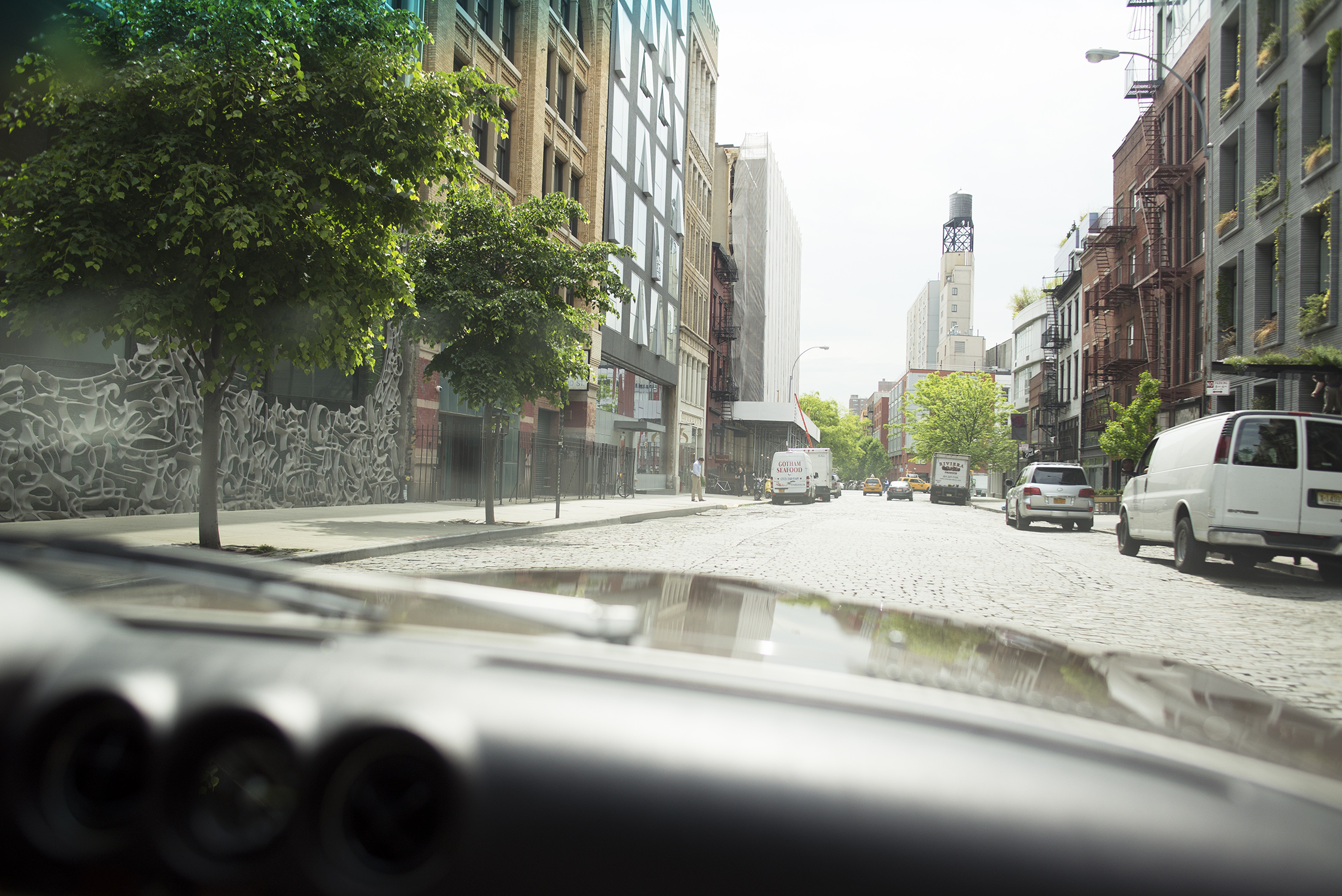 What a great apartment. I love your terrace and the view over the city is amazing. Was it hard to get?
No, it wasn't actually. I found it through an advertisement in the newspaper and moved in thirteen years ago, having visited maybe three other apartments. But right away I thought you can't beat this view, so I decided within five minutes. I was lucky, looking for an apartment in NYC today is a nightmare.
What do you like about this neighborhood?
I lived in the East Village for 15 years before moving here. I loved it, but I thought moving to Greenwich Village would be a kind of grown up move. And at the same time it's conveniently close to my restaurants. It's just five minutes by bicycle.
You have a lot of art in your apartment. Tell me more about the pieces.
I got them at charity auctions. You know, it's a good way to get art for a pretty good price and at the same time it's for a good cause, so you can feel good about it. And some other pieces are from friends like Gonzalo Papantonakis – I have a couple of pieces from him.
Which artwork is your favorite?
I think the photo of Pamela Anderson by Tony Duran is probably my favorite. She is iconic and she looks amazing there. That's another one I got at a charity auction. I was so nervous because I wanted it so badly, and when I got it I was absolutely happy.
You came to New York in the 1980s after graduating from law school in Geneva. What were you looking for?
Originally it was just meant to be a six-month internship stint at a law firm. It was non-paid so I had to work as a waiter at night, which is when I started working at Indochine. Then I decided to stay for another six months, and then I decided that I didn't want to go back and practice law. I actually hated the law firm I worked for. I enjoyed the New York nightlife. I then became a manager and eventually took over the restaurant in 1992 along with two other people who also worked at Indochine.
Was NYC how you expected it to be?
It was actually not at all what I had imagined. When I arrived in the East Village, I realized that New York has many façades and that there is a part that's more creative, more underground and more artist-driven. I lived with two people in a very crummy apartment, it was super cheap, $300 divided by three, so in one night working as a waiter I could pay my rent, which was amazing.
Did you ever see yourself in the restaurant business?
No, it just kind of happened. At the time I worked at Indochine I also painted, it was this New York dream of being a bohemian. But at one point, after I had worked at Indochine for few years, I realized that I had to make a decision – either really do it or do something else. And then I thought: why not? So I started my life in the restaurant business.
Today you are a partner in five restaurants in NYC including ACME, a famed brasserie in NoHo that you opened last year. What is your key to success?
There is no recipe, but being hands-on definitely makes a difference. I try to stop by at the restaurant almost every night, to greet people who have been coming for so many years. And of course the staff are very important, it gives a restaurant its personality. People deal with the waiters, they don't deal with me. So for them to know that I care is very important.
Describe your typical workday.
As I'm already social at night, I like to be left alone in the morning. I sit on the terrace, read the newspaper, have a long breakfast, watch the news, and maybe go to the gym. So before noon I usually don't like to do too much, that's kind of my private time.
Then I have meetings with the managers of the restaurants about whatever has to be discussed. That usually takes up my whole afternoon, and then I need to take a break. I come home for an hour or two. I watch the Simpsons on TV. And then I go back out and that's when the fun or rewarding part of being in the restaurant business begins. You know, having fun with the staff and the people who come to my restaurant that I have become friendly with over the years.
You have been in the business for over 25 years. How much has it changed compared to the 1980s?
Today opening a restaurant is much more expensive. The rents are very high, that's why it's a more serious business in a way, but the essence of it is really still the same. Indochine hasn't changed that much for instance, which I'm thankful for. People still come and have fun, it's the same room, but now the children of the people who used to come in the '80s are here. So it's a new generation who are our regulars now, which is amazing.
Do you think they have similar expectations as their parents had when it comes to dining out?
The difference to the '80s is that back then there were fewer restaurants, especially downtown, so there weren't the same big crowds as nowadays. It was always the same people, the artists, the fashion designers, and they always went to the same five restaurants. Now it's more spread out, there are so many more restaurants. Back then you had to be kind of in the know as to which places to go to, and now with the internet it's no longer difficult to be in the know. It's like everywhere, everything has changed in this way. Everything has become more mainstream I guess.
How would you describe the New York dining culture compared to other cities?
I think the main thing is that people live in small apartments in New York, compared to Los Angeles for instance, where they have big houses, so New Yorkers go out every night. It's rare that people entertain at home. I almost never have people in my apartment; I always meet them in restaurants. That's why there are no dead nights.
What kind of advice do you have for people who want to open a restaurant?
To me the most important thing is to create a space where I would want to go personally. ACME is a very personal kind of a place, where I would go as a customer, that was my criteria. And not to overdo it design-wise, not to make it stuffy, just a fun place. I'm done with overly high-end places. I'm bored to go to places that feel stiff. So I think to do something personal is the only advice I would give.
How did you feel when you opened ACME?
I hadn't opened anything in ten years, so it was really nerve-racking. We didn't know how people would respond to the food. It's different, so we were nervous. You know the New York Times will come in the first two months, unannounced, you never know when, and for every restaurateur that's the big test, you prepare for it and you hope you'll be well received, but you never know.
So how was their review?
It was very smart. We didn't make an announcement when we opened, no PR. We did it quietly to give ourselves enough time, and we knew enough people to fill the room without making any big fuss. The critic of the New York Times appreciated that, because sometimes restaurants do a big PR push in the beginning, and are overly cocky about their new chef and it backfires. He was happy to be surprised in a good way. He wasn't sure what to expect and the food was better than his expectations.
Jean-Marc thank you for taking time out of your busy schedule to show us around your restaurant ACME and apartment. To find out more about ACME view their website here.
This portrait has been produced in partnership with 'mb! by Mercedes-Benz'. FvF presents a personal portrait of Jean Marc Houmard while mb! magazine takes us on a tour trough Jean-Marc's neighborhood and to his establishment in Greenwich Village which you can enjoy here.
Photography: Nick Vorderman
Interview & Text: Aldona Kwiatkowski