With the right combination of glamour and mystique, Melbourne-based Jane Badler exudes positivity. Having built a successful career as an actress and songstress, performing was always on the agenda. Growing up in America and moving around as a child, singing and playing musical instruments was one constant. Her classic beauty saw her selected to represent New Hampshire in the Miss America Pageant at the age of 18. After studying Drama at Northwestern University in Evanston, Illinois, Jane set off for New York and sung professionally in clubs.
In the decadent age of the 80s she got her big break in the now cult NBC series V in the role of Diana. Moving to the West Coast, single and free she began living the LA lifestyle and brushing shoulders with the stars. In 1988 a casting in a television series shot in Australia determined a new course. Finding the love of her life, Jane found her anchor in Melbourne and raised a family. Listening to her persistent inner voice, eight years ago Jane reinvented herself to pursue her singing career. With albums to her name and performances abroad there have been no regrets.
Somewhere between Marlene Dietrich and Grace Jones, the distinct onstage persona of this femme fatale is interested in female empowerment. Much like her performance aesthetic, her contemporary art collection conveys themes of beauty, fantasy, darkness and seduction, and includes works by Marilyn Minter, Jane Burton and Bill Henson. From boudoir to swimming pool, we explore her 1930s designed home in South Yarra as Jane opens up about her new music, love of her hometown and life's trajectory. A trio of framed images help tell a story: innocent beauty, queen of the lizards, seductress.
This portrait is part of our ongoing collaboration with ZEIT Online who present a special curation of our pictures on their site.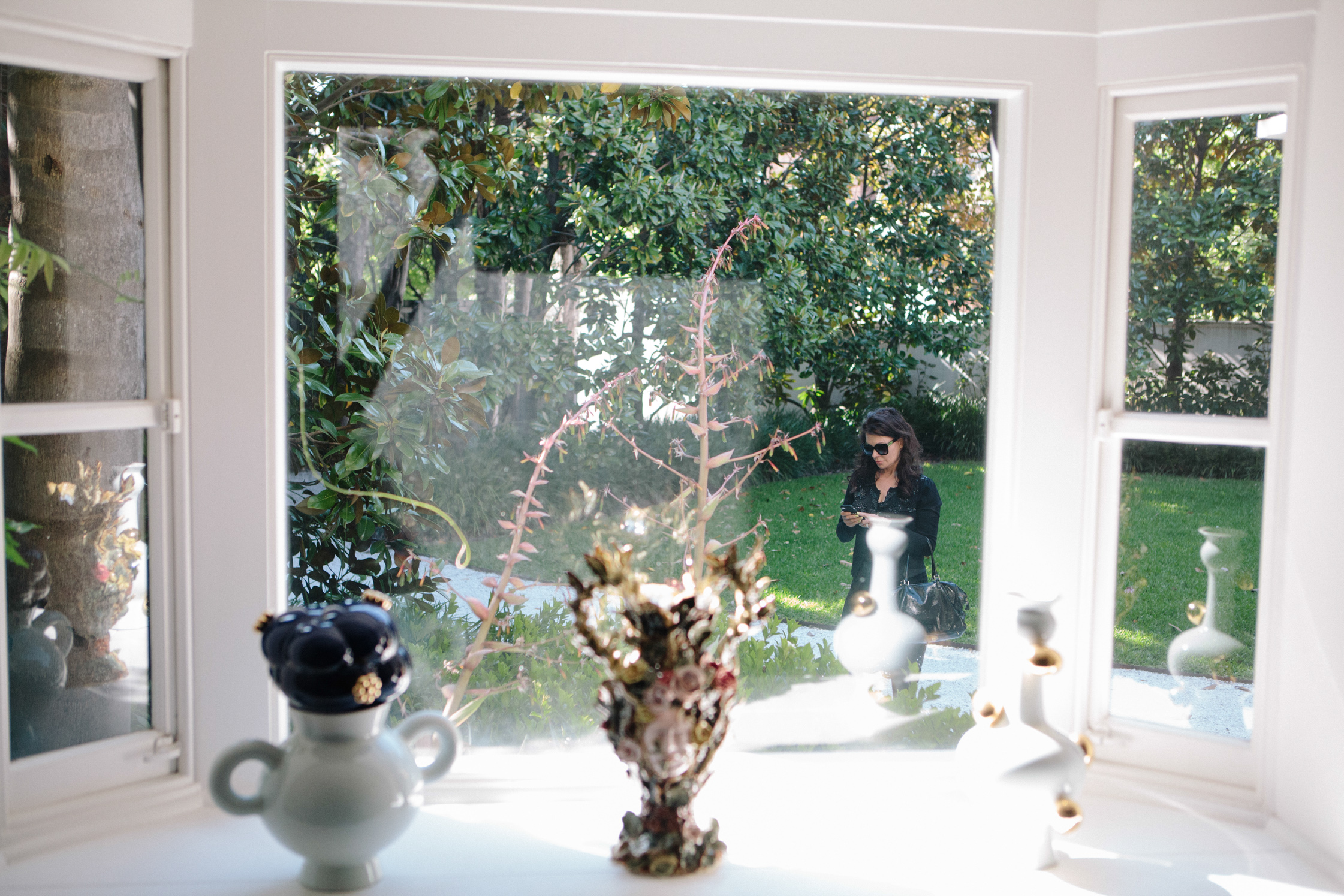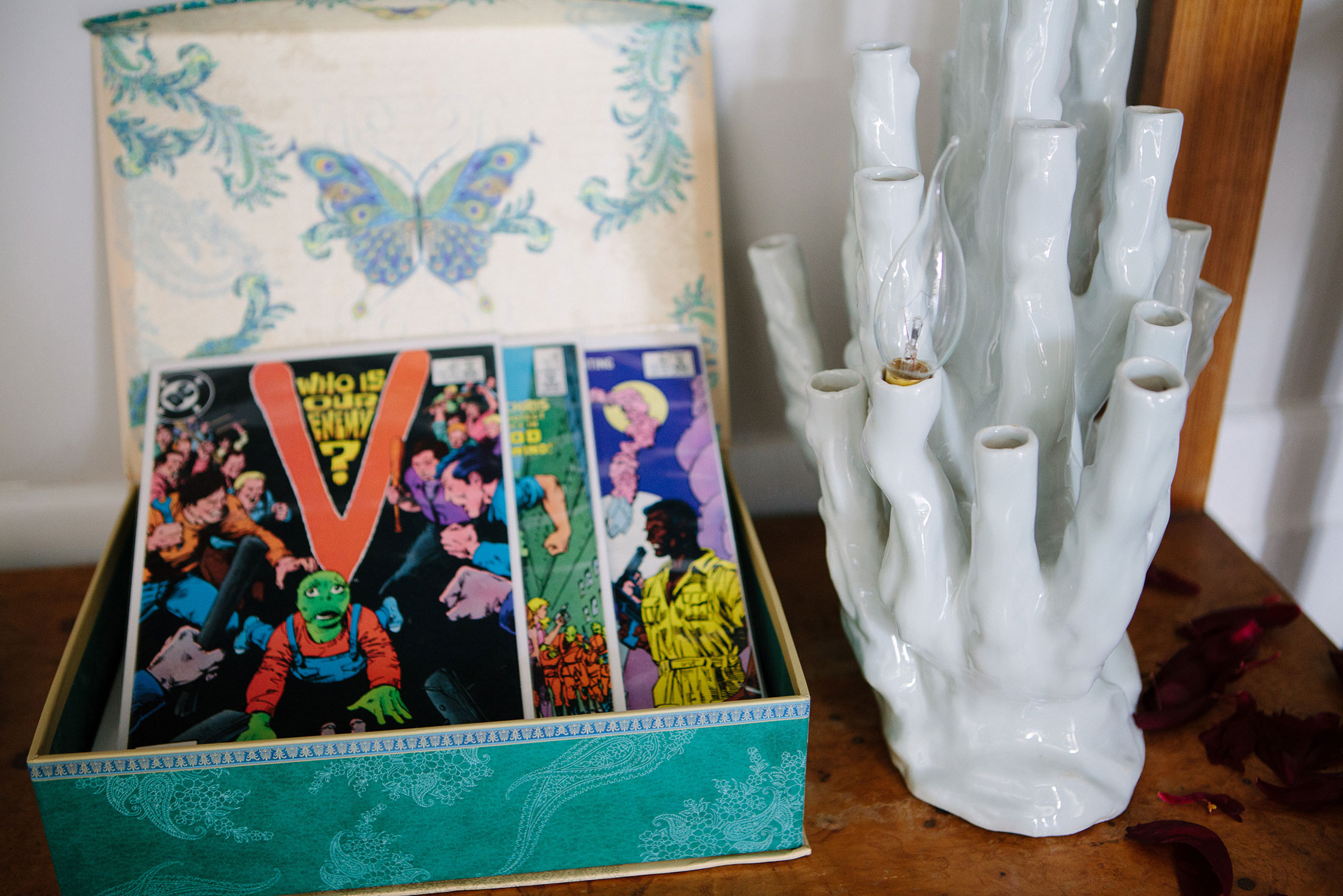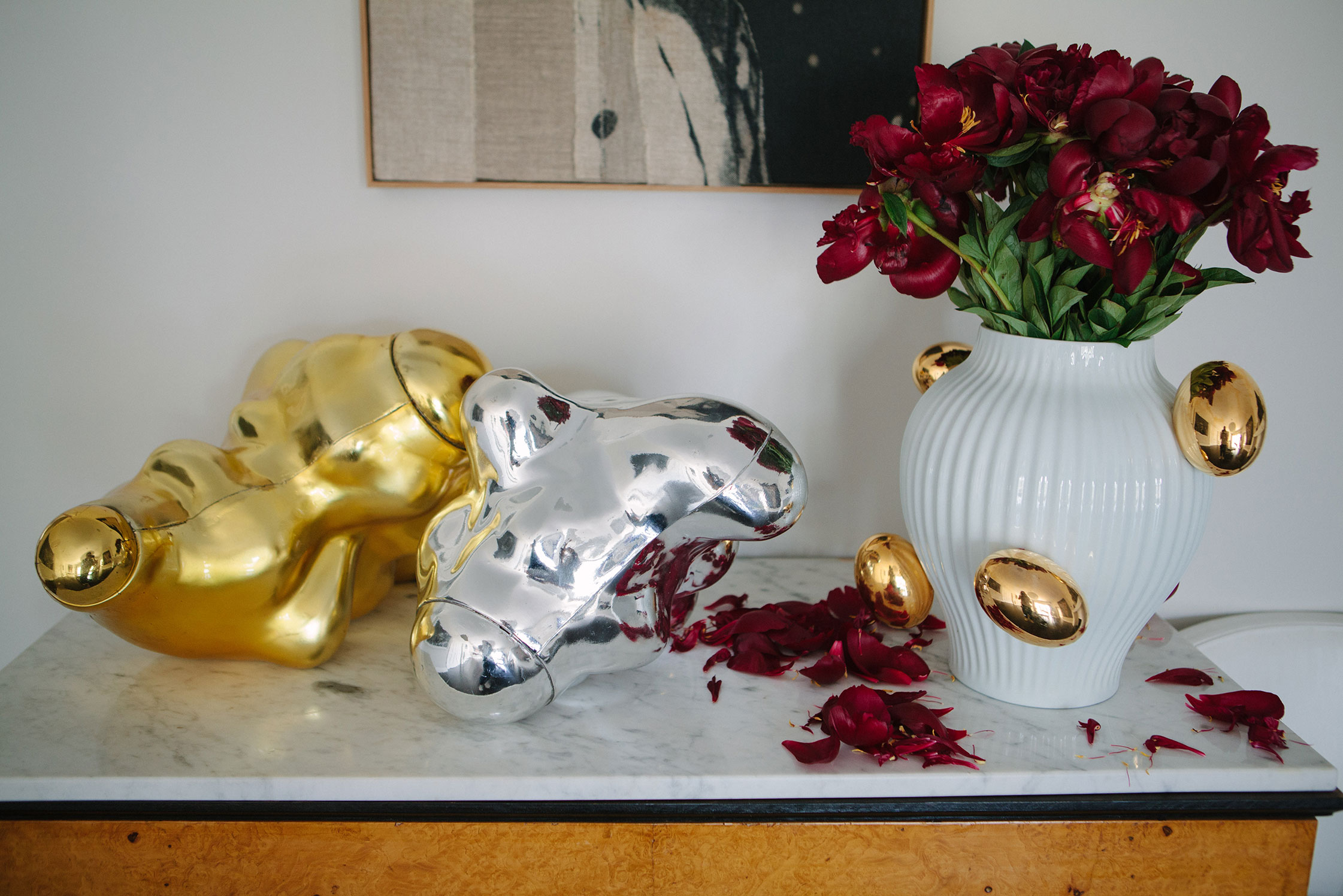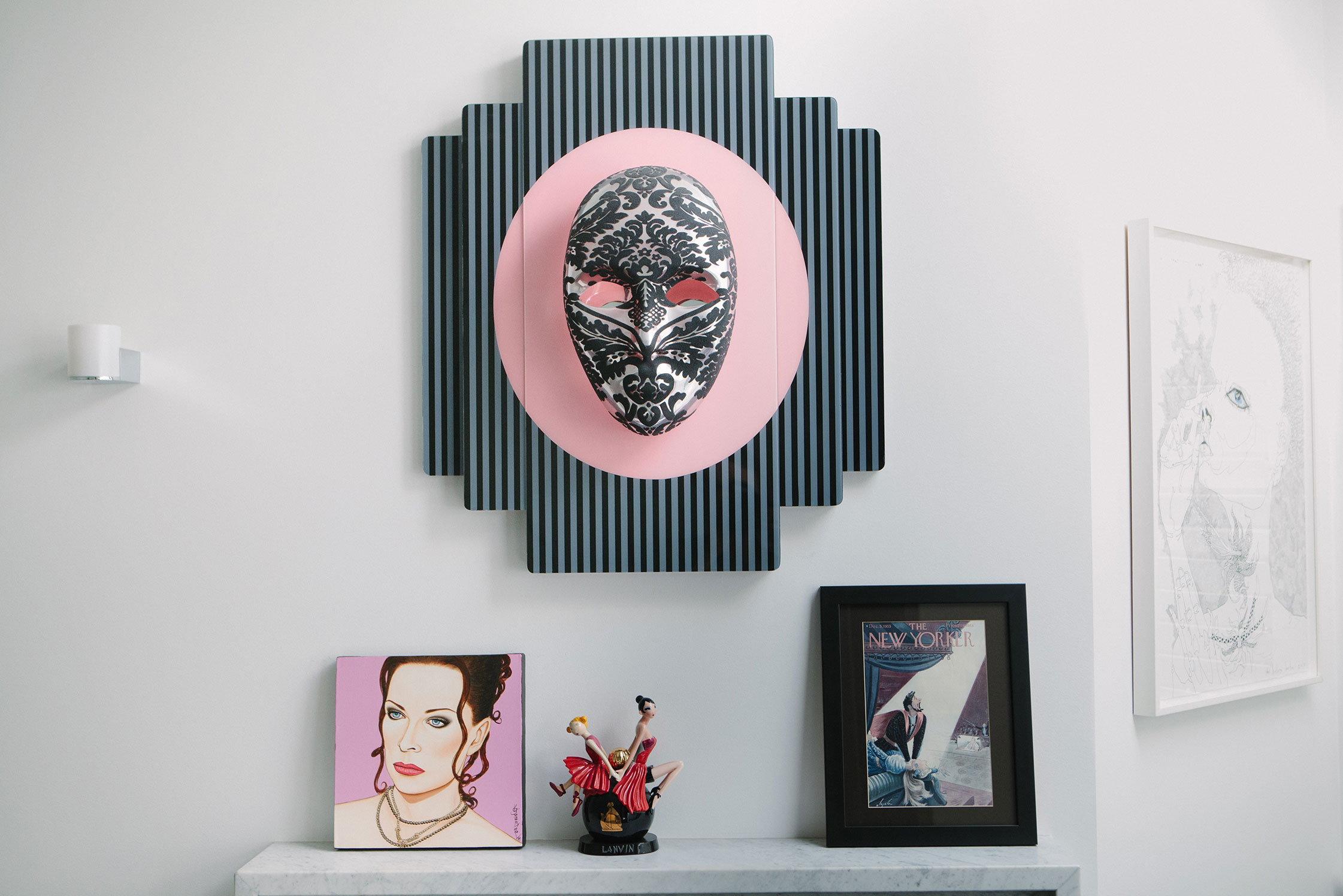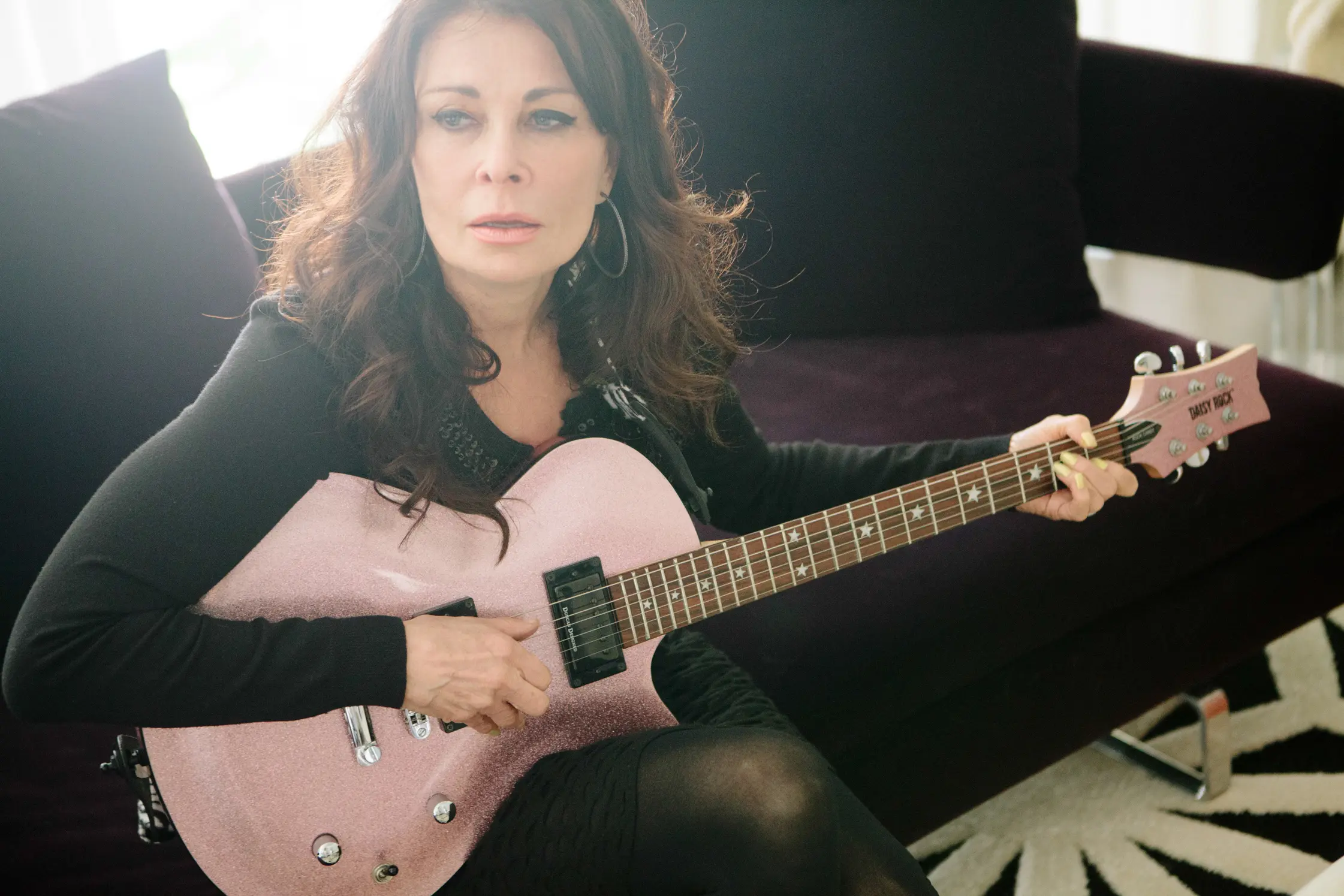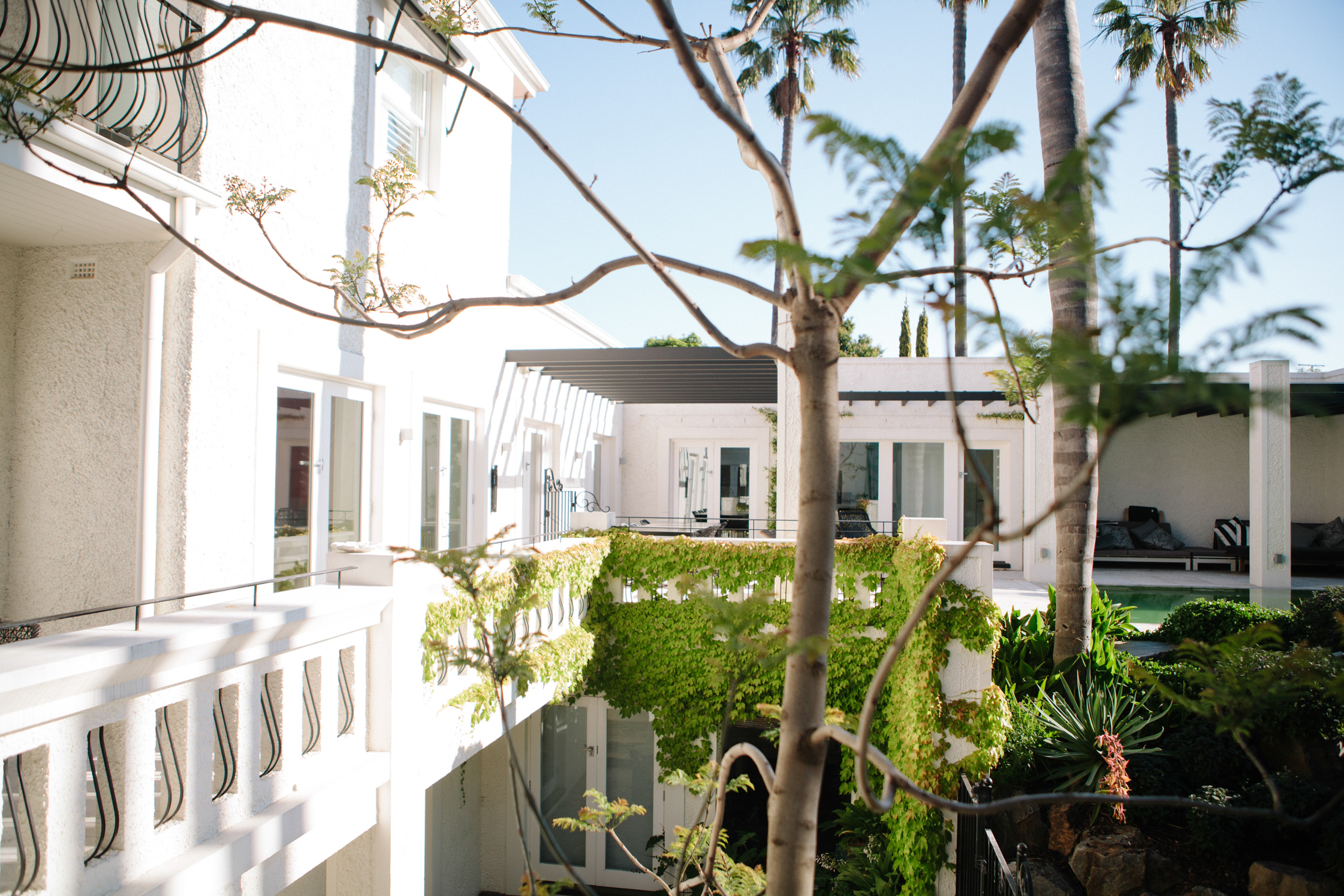 You are originally from America but now live in Australia. Can you tell me a little about where you grew up and your roots?
I was born in Brooklyn New York. As a child we moved around a lot. I lived in five different places by the time I was 16 . Eventually settling in New Hampshire. My father was a lawyer and professor of law. My mother was highly intelligent but had four children by the time she was 25. Sadly our family was touched by tragedy which definitely influenced me as a teenager and later as an adult. I went on to be in the Miss America Pageant at the age of 18 which was also the time I began singing professionally in clubs.
I can see a photo of you when you were younger, was this from one of your beauty pageant entries?
Yes that is a picture of me when I was 18 representing my state of New Hampshire in the Miss America Pageant. It was an amazing experience.
What brought you to the other side of the world and what do you love about living in Melbourne?
I was cast in a remake of The Mission Impossible series in 1988 which brought me to Queensland for four months and then in 1989 to Melbourne for six months where I fell in love with an Aussie, and here I am 22 years later! I love Melbourne. I love the food, the coffee, and the cafe culture. I love the art community here. There is a wonderful visual arts scene as well as theater, music and nightlife. It is a sophisticated city but small enough that the quality of life is really high. There is a conservatism which makes it a good place to bring up children.
As a child you played a range of instruments, took singing lessons and went on to study Drama at Northwestern University in Evanston, Illinois. Was acting a childhood aspiration for you? Did you have creative influences surrounding you when you were young or performers in your family?
I think it must have been from my father. He was very creative. I remember him dressing up in costumes and always playing opera in the house. One afternoon he had Madame Butterfly playing in his study with all his pipes lined up. I remember him explaining what the opera was about and I don't think I had ever heard anything so sad. We both cried. He also wrote lots of poetry to my mother and wrote a novel. Sadly he died when he was 43 in a plane crash.
It is a topic you are most likely sick of talking about and it must feel like another lifetime ago now, however, can you tell me a little about your years spent on set for NBC's science fiction TV series V?
What a crazy wild time the mid 80s were and being cast in V and shooting it. I was living in NYC starring in a daytime soap opera with Alec Baldwin called The Doctors. I had been cast in V in a fairly small but integral role of Diana queen of the lizards. I only worked about five days on the original mini series and had no idea that it would be so huge. It was watched more than any other mini series and became a hit all over the world. This led me to move to LA. I was single and living the LA life. I rented a house in the hills with Sharon Stone's boyfriend and did the talk show circuit. It was a big break for me and led to many many opportunities which still continue today.
You have now re-invented yourself and are known for your singing talents, having produced a number of albums, toured internationally and collaborated with some impressive musicians. Was this a conscious decision to move towards music?
I had stopped performing for many years while I was concentrating on the acting. It wasn't until I saw a very successful singer Kate Ceberano at a club performing with the equally famous composer and pianist Paul Grabowsky that I made the decision to return to singing. It was a long road and I had a lot to learn. Jazz, cabaret, covers – you name it I did it! I was always very lucky to work with the best musicians, because let's face it you are only as good as the people you surround yourself with.
This notion of fantasy appears to be a running thematic within your professional career, whether it be in the genre of science fiction or performing onstage and taking on a different or exaggerated persona for your audiences. What is it that you love about getting in character and performing live as opposed to on a television set?
I love doing television, but more and more I found the roles available to me in Australia were few and far between and not particularly inspiring. Creating one's own music and persona gives you control over how you are perceived and allows you to continue to be whatever you want. Whether it be femme fatale, mysterious tragic woman, or performance artist. It was really a necessity for my sanity that I began to do more live performances and less television.
You mentioned once in a previous interview that you felt it was important to have life experiences to draw upon, offering an original voice. Do you feel you have this?
I definitely feel that I have life experiences. Lots of life experiences. Sometimes it's so hard to know what it is you want to say or what imprint you want to leave. The first two albums were gifts from Mr Jesse. Shepherd and I had to create the persona to fit the songs. But with my third album it was all about what I wanted to say. It comprises hyperreal stories that are fun, fantastical, epic and hopefully moving.
Fame, sexuality, desire and the empowerment of women are all themes that circulate within your music. Song titles from your album 'Tears Again' such as 'I Want a Lot of Boys to Cry at my Funeral' and 'Four Corners to My Bed' certainly convey these sentiments. Is this your intention?
I am very interested in the notion of empowerment at any age. The sexualization of women at a very young age is something that is completely conceived by a society that is obsessed by youth. I am trying to create characters that are femme fatales, super heroes, strong and sexual no matter how old. On a personal level it feels good to act out these qualities. To take some control of the way I am perceived and to inspire young artists to continue to feel that their work will be important in decades to come.
'I Want a Lot of Boys to Cry at my Funeral' is such a great song. It is definitely tongue placed firmly in cheek. But it also conveys a sense of longing for a time when one was the object of lust and longing just by being. 'Four Corners to My Bed' is about all the crazy sexual experiences a young man would have if he entered my tomb: "you've always loved my room. Like a vampire loves his tomb." Fame was something that I desired at a young age. This was not the time of idol when fame was something that could be had by winning a contest. Still for me fame felt like the answer to a life that was desperate for excitement and opportunities.
Where do you draw inspiration from?
My inspiration comes from my life, my emotions, my fears, my desires. It comes from the observations I make of other's lives. It comes from artists who are doing interesting things, whether in the visual arts, theater or music.
I find it extremely inspiring to see women within the entertainment industry performing and upholding successful careers into their later years. Being creative, attractive and female, have you found it difficult to be taken seriously throughout your career?
Thank you for your thoughts on finding it inspiring to find women who continue to do interesting things as they age. This is what I try to do. It is not easy and often there are times when one can get quite despondent. For me it is often hard to get people to take me seriously especially in the light of how I found fame and fortune as the star of a sci-fi television show. But for every doubter there are people who love my music and what I am trying to do. This keeps me going. Also as an artist I am not sure what else I would want to do except create. Recently I have been coaching my son in acting and have discovered I have quite a skill at it and it is very rewarding. So who knows what the future holds.
Working in creative fields within Australia can feel like an uphill battle due to the small scale of the industry and oftentimes lack of support or recognition. How important is it for you to tour internationally?
I have been performing in clubs around Australia for the last eight years and it has been fantastic, but for me it is time for the next challenge. I performed in Paris a few years ago and Sweden this year. Both of these experiences have led to some exciting opportunities. So yes I am definitely looking to put a band together and tour in Europe in the coming year. Hopefully this will come to pass.
Can you tell me about some of the collaborations with your albums?
I have been so fortunate to collaborate with some incredible people in my music career and Mr Paul Grabowsky was one of them. He is one of the most famous pianist composers in this country. Paul produced my second album and brought with him some incredible arrangements and musicians. I am very proud of Tears Again.
What are you working on at the moment? Any releases on the horizon?
I finished recording an album in LA with a wonderful producer Jeff Bova. It was a remarkable experience. I have also recently released my video and single Volcano Boy and been asked to do a couple of Spanish films which I am waiting on, in addition to a collaboration with Duo Raw. Duo Raw are a fantastic duo of performance artists who I worked with in Sweden. We are working on a dance song for the Swedish Mardi Gras. I am also working with a talented French composer on a French album. Phew! So all good and lovely at the moment!
You have a stunningly beautiful 1930s designed spacious light filled home, with an equally expansive outdoor garden. How long have you lived here?
I am so in love with my home. We have lived here for four years. It was pretty run down when we bought it but we loved the aspect. The architect was a well known Melbourne identity Harold Desbrowe-Annear. The house is so creative, there is not one square room. It has beautiful large rooms filled with sun and an enormous wild garden filled with big palm trees. It's very glamorous. We decided to keep the inside very classic with white walls, dark timber and chose purple as our signature color. We have a purple velvet couch and lavender silk curtains. The lighting was very important. We sourced 1930s chandeliers from NYC antique shops and our favorite furniture store here in Melbourne 20th Century Design. Our most glamorous light in the house was designed by two New Zealand architects. It is a huge oval dripping with crystals.
Any favorite aspects?
I love looking through the doors to the beautiful lighting and paintings. I also love standing on my husband's balcony outside his dressing room looking across to the beautiful garden and pool.
As a strong supporter of the arts with an impressive contemporary art collection, can you take me through some of your favorite artworks you have collected over the years?
I love every piece of art as each one has so much meaning. One of my favorites pieces is by a French artist named VR Morrison. It is a beautiful woman with a skull on her head exploring youth and death, beauty and darkness. I love my photo by Bill Henson one of Australia's most famous photographers. It is a young beautiful girl floating above what could be the scene of an accident. Bill shoots like a Caravaggio painting with a beautiful light and a certain lushness to his work. I also love a photo in my study by American photographer Marilyn Minter. It depicts a beautiful woman covered in sand her mouth filled with jewels; sexy, glamorous, and irreverent.
You have two sons. Have either of them shown an interest in pursuing a creative path?
My younger son is about to move to LA to pursue a career in acting. This is very bittersweet as I can remember so clearly at the same age moving to NYC to pursue acting myself. I tell him to be the best he can be. To work hard, be disciplined, driven and passionate. He is very talented and I am very excited for him and his future. My other son is also very creative and is about to embark on a masters in computer engineering but also studies piano and composes.
What are some of your favorite places to eat, drink or shop in Melbourne?
I love I many places in Melbourne. For a glam night out I love the fairly new restaurant Tonka and it's sister restaurant Coda. Both have beautiful clean food with a sexy atmosphere and great cocktails. For a quick meal I love Misschu in South Yarra where I can order teriyaki salmon on brown rice with greens and a frozen lycée pineapple vodka cocktail. The music is also great. Very hip with a nice ambience and the crowd is young and groovy.
For a great breakfast I love Gaia. The coffee is great and the breakfasts are really healthy and original with a great outdoor area to sit with my doggies. My favorite shops are Assin in Little Collins Street which has a beautiful large space with great objects and wonderful edgy overseas designers. I also love Eastern Market on Market Lane which is filled with incredible clothes that you won't see anywhere else in Melbourne.
Do you have a favorite weekend getaway or holiday destination?
My favorite weekend getaway is our beach house in Lorneon the great ocean road. It is positioned high on a hill overlooking the ocean and is very peaceful. My favorite holiday destination is NYC for the arts, the food, the shopping, the people and my beautiful family.
Jane thank you for this very personal insight into your acting and music career and tour of your beautiful home. Find out more about Jane's new releases and touring schedule here.
Photography: Stephanie Bailly
Interview & Text: Rachael Watts