Joana Astolfi sits in the lounge of her new home in the center of Lisbon, surrounded by boxes. Her hands are like calm and delicate pincers holding a tea mug. Lisbon's bright light catches her through the window and illuminates her gaze.
Growing up in Cascais, a small city just a few miles from Lisbon, Astolfi found the environment: "very cozy, family-oriented, intimate and surrounded by neighbors and friends," she says. Astolfi grew up an only child to a Brazilian father and an art gallery-owning Portuguese mother and, like many other children in this international setting, studied at the a private English-language school in the area. When young, she played by herself for hours on end with small shop displays where she arranged objects that she brought home and used as toys. She always loved watching people and their gestures in the street, in cafés and everywhere. At age of 18, she went to study architecture in England. Her parents were against sending her to the city of London, so they chose the University of Wales in Cardiff. In her fourth year, she did an internship in Munich, where, she says, she learned "discipline, technique and thoroughness, which reinforced the creativity," and adds "I loved it and made some lifelong friends." Her final course project was an imaginary museum and aquarium, literally carved into the rocks above the sea, for Cresmina Fort in Cascais—the first of her many eye-catching ideas.
Invited to join a huge architectural firm in London in 1998, she turned it down to be by her father's side when he underwent surgery. Instead, she worked in Porto for a year, and only then moved to London, where she worked on refurbishing flats for three years. While visiting her hometown of Cascais, where her parents still live, she was asked to design her first house from the ground up, Casa Risso-Gill. "I never went back to London," she says, laughing. In 2003, she joined the young design team at Fabrica, the Benetton research center in Treviso, Italy. And there she shone, taking care that same year for the design of an important exhibition on Canova at the Civic Museum of Bassano del Grappa. She returned to Lisbon two years later and opened a small studio and shop on a corner in Bairro Alto, the most youthful and bohemian area of Lisbon at the time. She filled it with the objets trouvés she had never stopped collecting, bought in old and musty shops or at the flea market. Objects acquired for no particular reason, other than for their beauty. Her desk was a door on two trestles and "people would peek in with curiosity: 'What do you do?' 'I transform things,' I answered, and they started bringing me objects to transform," she explains. At the same time, she began making her own creations, and drew attention for her 'ishells', headphones made from two whelks on which you could hear the sea. And for small cabinets of curiosities where she placed her anonymous objects and gave them a past—and a story. She gave a place and meaning to objects that others saw as useless.
"It's far easier to destroy an object than to celebrate it. Sometimes, it's very important to know what not to do."
"In 2005, I was very interested in the word 'recycle'," says Astolfi in her refreshing way. "Today, it's everywhere! You have to know the real story and narrative behind a place and an object," she repeats, tirelessly. So, "Today, I prefer to say I transform things, and that I give them a new life." To the point where she has started being asked to exhibit her creations at art galleries and to explore exhibition design. The 100th anniversary of the CUF factory in Barreiro, on the southern bank of the Tagus River, an area with a working class and industrial tradition, was memorable for her. "I worked on the project for a year. I had to hunt for everything, from pieces of machines to personal objects that had no value whatsoever," she says. "I had to celebrate all of that. A dull object can be turned into something of major impact if it is shown in the right way. If you let it breathe and find the right balance between the exhibition medium, its context and its truth, its core," she stresses. And she did. It was like entering the workshops, offices, houses and lives of the people who worked there. In her mise-en-scène, as she likes to call it, nothing is random; from the lighting, fundamental in her work, to the interplay of colors and materials: "It's far easier to destroy an object than to celebrate it. Sometimes, it's very important to know what not to do," she says. "Telling stories is about knowing how to filter. Got five ideas? Forget about three and keep them for next time. You have to take risks and always surprise people, so I try to outdo myself with every installation, every project. If you make mistakes, go with it. They open new avenues. Celebrate them!"
"I wanted people to imagine living behind those windows and doors and the doorbells ringing! I had to create a 20-meter installation. It was the hardest I had ever done."
Lisbon has opened up to the world and Astolfi was in the right city at the time when it needed a fresh eye, and the sensibility she offers. She began to receive invitations to create art installations for specific sites or to design the sites themselves. From shops like Claus Porto in Lisbon (the centenarian Portuguese soap and eau-de-cologne maker, which includes a small museum), the iconic André Ópticas in Chiado (purveyor of the trendiest brands of eyeglasses) and O Antigo Talho (a former butcher shop that was transformed into a vegan concept store) to restaurants like those of the famous chef José Avillez, who opened a chic food court in the heart of the city called Bairro do Avillez and commissioned Joana to "create a neighborhood feeling in its courtyard," she says. "I took all my references from the traditional Lisbon neighborhoods, like the windows, doors, St. Anthony, tiles and bacalhau [salt cod]," she says laughing. "I wanted people to imagine living behind those windows and doors and the doorbells ringing! I had to create a 20-meter installation. It was the hardest I had ever done," she confesses. Also well-known is her art installation for São Lourenço do Barrocal, a family estate in Alentejo, in the south of the country, that has been turned into a farmscape hotel, spa and winery. "I wanted to tell a story through objects belonging to the Uva family, the owners of Barrocal for eight generations," she explains. "It makes everything much more intimate and perceptible, and it creates an identity."
More recently, she went to Stockholm to present a Portuguese furniture brand De La Espada—and she did so via a performance called Let's Pretend this never happened—a first for her. "To change how the world sees furniture and alter the idea of the stand and chair, I got two actors to tell stories, eat, dance, sleep and do what they usually do at home," she explains. "Two actors in a house in pyjamas. And the public took part, for example by taking an object they considered important. At the end, everyone was crying," she says, smiling.
"Humor and the playful side of the things I create are fundamental. I'm very close to that only child I was who created her own world."
Astolfi's charm exists on that fine line between humor, a huge curiosity about the world and a certain nonsense and love for organizing chaos. And also a profound humanism and respect for memories—ingredients which can almost always be found hidden behind the most rebellious and idealistic creative minds. She has drunk from the aesthetic well of such icons as Sophie Calle and Miranda July (she also loves Nathalie du Pasquier, Studio KO and the indispensable Charles and Ray Eames). "Humor and the playful side of the things I create are fundamental. I'm very close to that only child I was who created her own world," she muses. "That fantasy, that capacity to dream big dreams, has always been with me. Don't count on me for drama or the dark side of life!" Invited to design a Christmas tree last year after a summer of wildfires that had destroyed Portugal's forests and culled so many lives, she took a carbonized tree and turned it upside down. She made roots from its burned branches and, at its top, added a cutting from a young and leafy tree, instilling hope. Instead of gifts, Joana put a sprinkler at its base. "I'm always positive and optimistic. I like to see smiles on people's lips when they look at my work."
Joana's multifaceted visual design work
One of the high points of Astolfi's identity are the window displays she has designed for Hermès for the past five years. She creates a story around the products, "which have a very high level of craftsmanship, in a continuous narrative based on the brand's current theme, on its message and its DNA." She has done at least 10 displays in Lisbon (but also at Charles de Gaulle Airport in Paris) and her creative freedom is very fine-tuned by Hermès who encourage her natural tendency for the conceptual. "When they put those objects in front of you, they're so beautiful you immediately start drooling," she says, laughing. "You see those silk scarves and your imagination starts to work, and to soar," she says. "Poetry is very important: making people dream, stimulating desire. Shop windows are an open-air gallery. They offer art to the world and a form of communication. Everyone, whether a homeless person or a lady with 700 Hermès handbags, a child or a grandmother, has access to them and everyone is affected by them. It's fantastic. Sometimes I just watch people admiring my displays."
Astolfi's eyes are genuine scanners of reality, people and beautiful things. "When I enter a restaurant, a shop or a house, my eyes are like a magnifying glass. Then I create a kind of mental encyclopaedia from which I then take things out." Curiously seductive, she knows how to bring people close together, how to interrelate sensitively and humanely with her objects and her stories. "I've become more sophisticated, more thorough. It's really interesting. There are 20 of us in my team now. We're a collective that works in the same language. That's why I called it Studio Astolfi. I could be an artistic director, but it wouldn't make me half as happy as working with people. We laugh, we cry and we've grown together. My style today is also a little bit theirs." Studio Astolfi is now in the newest and coolest neighborhood in the capital, Marvila. It's her base and Lisbon is her home. "There's no better time to live here than now. It's on fire. But even though I've lived here for 13 years, I still feel like a tourist!" Lisbon is already very Astolfi. Now, she wants to take her studio out into the wider world, as she has always done, to reach greater heights.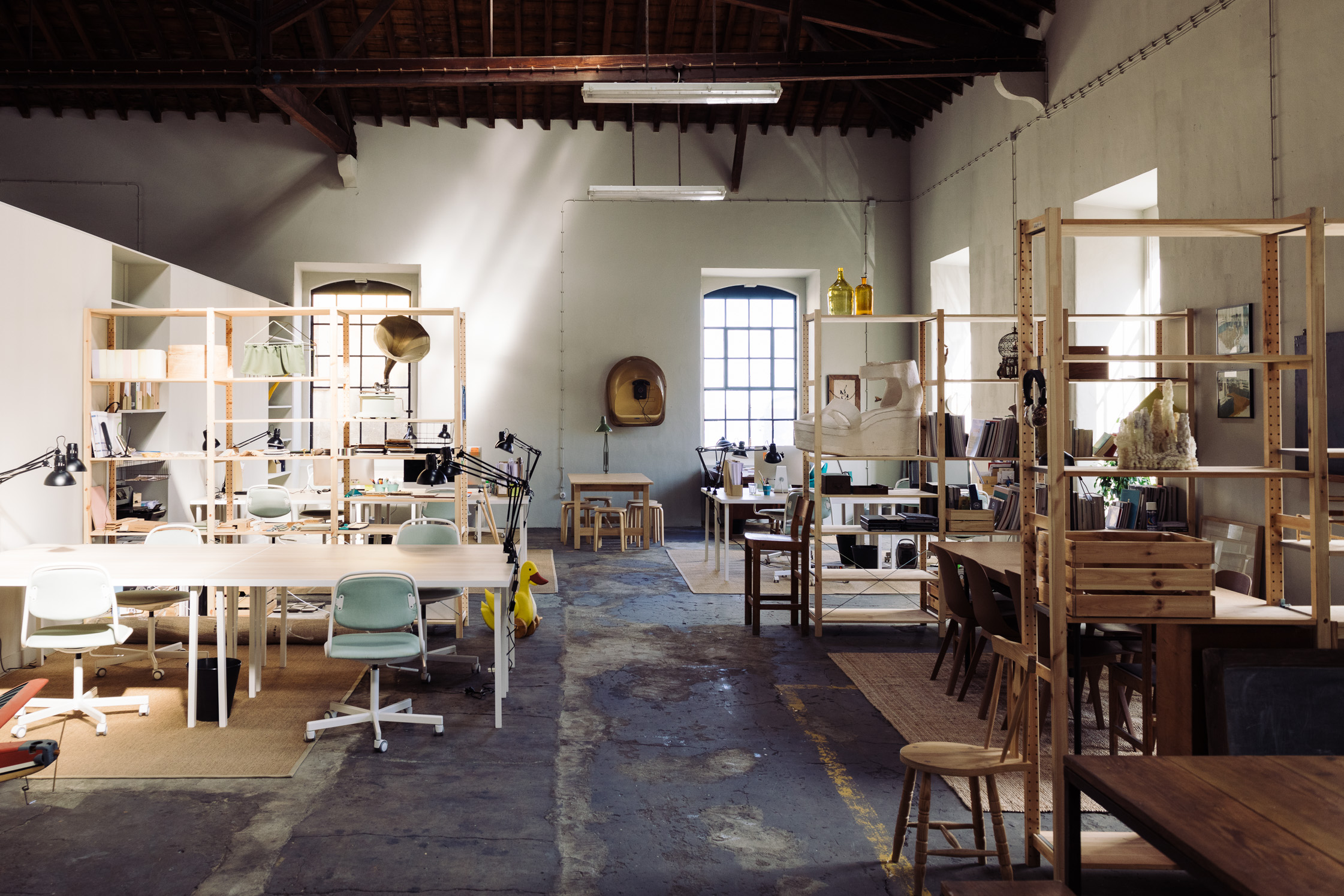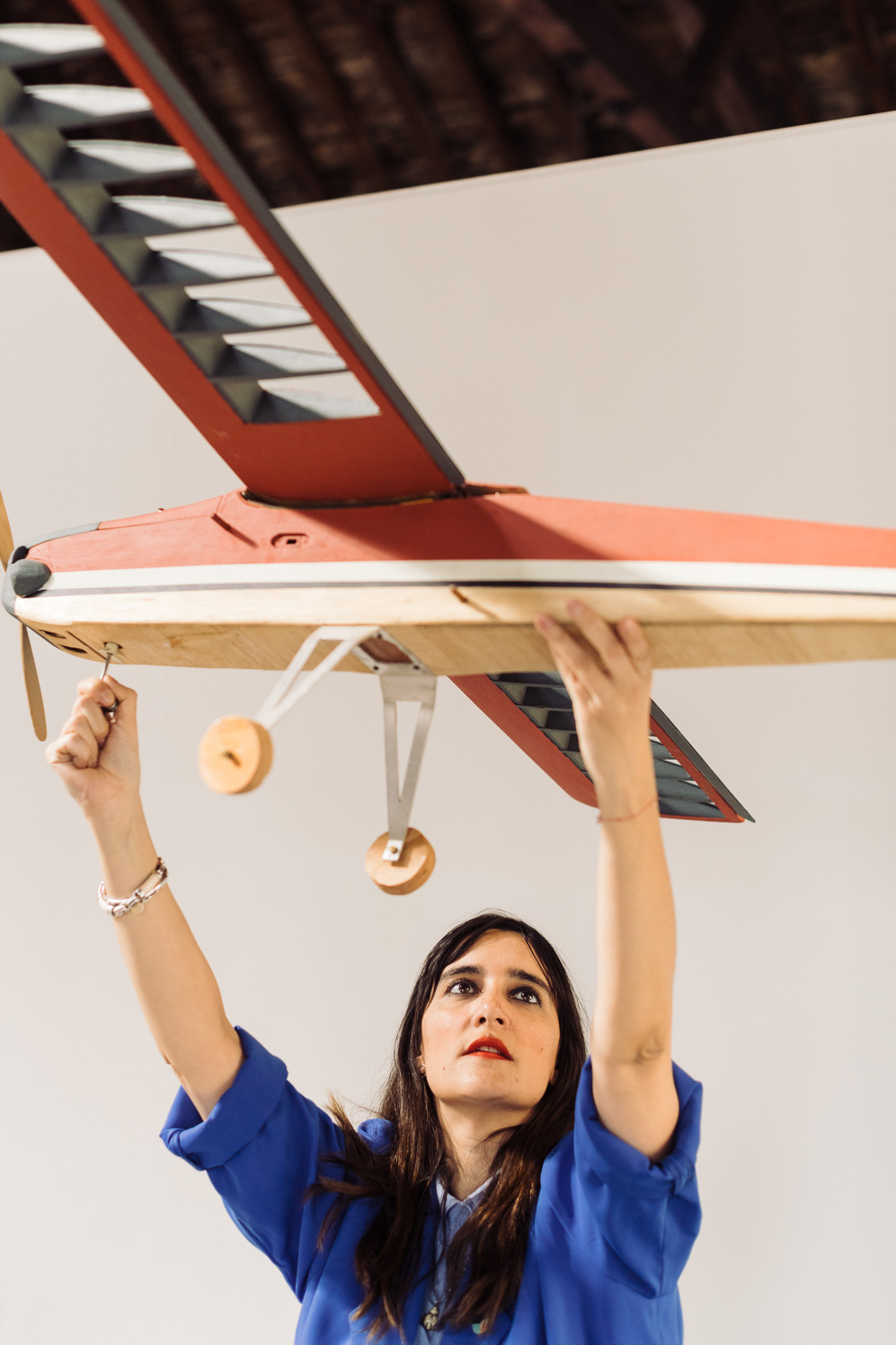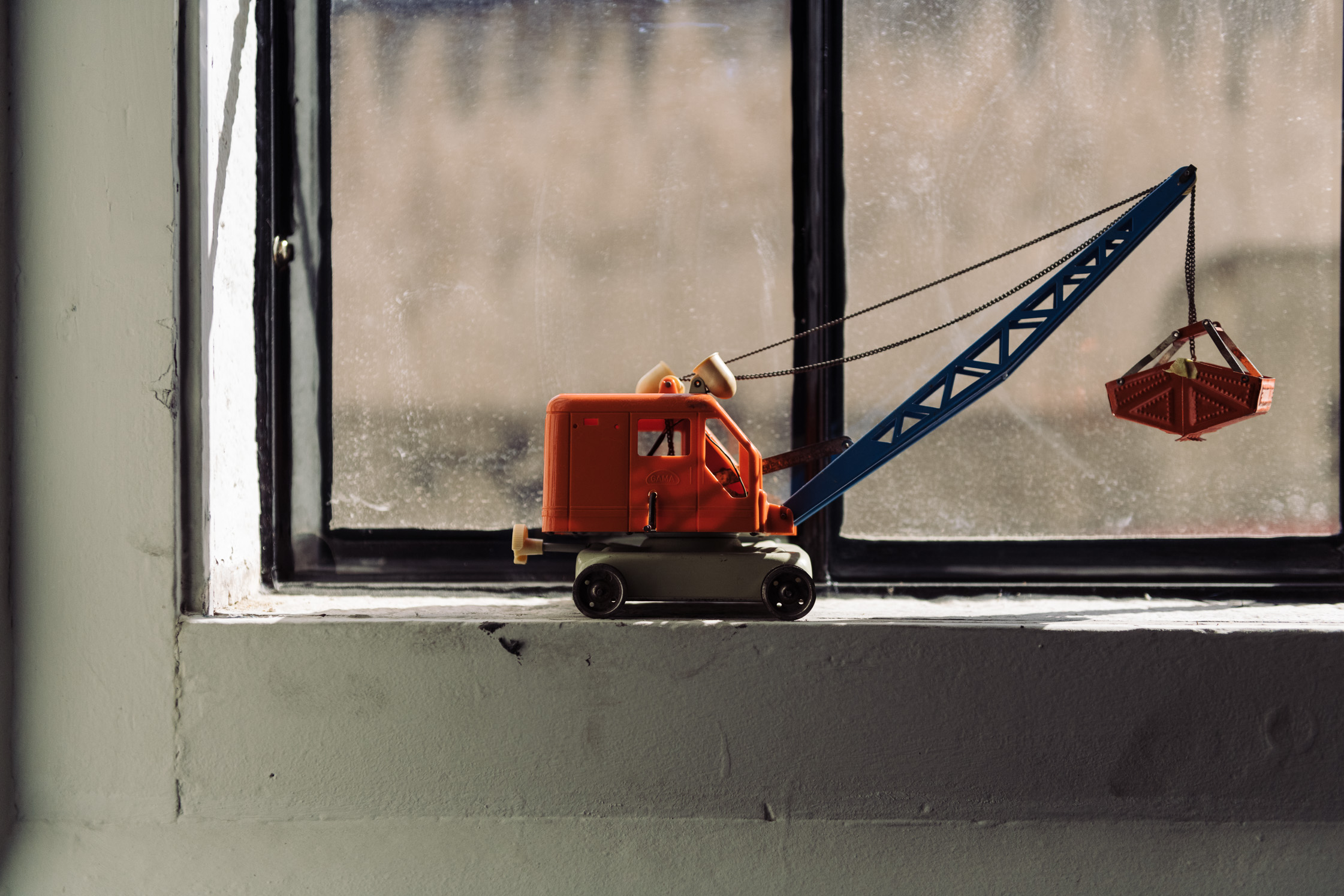 Learn even more about the projects Studio Astolfi are involved in from interior design and architecture to window displays and art installations. Joana's installation 'Never Eat More than you can Lift' for chef José Avillez in Lisbon can be seen here.
Find other inspiring stories from the Portuguese capital with our interviews with creatives in Lisbon. And whet your appetite with O Apartamento's local recipes in this FvF Cooks.
Text: Patrícia Barnabé
Photography: Robert Rieger