The inimitable p98a PAPER is launching its fourth fluorescent edition at the experimental letterpress workshop of Erik Spiekermann in Berlin, Tiergarten on the 14th of December at 7:30pm.
Housed within the latest edition's day-glo covers are the European travel diaries of acclaimed American writer Joshua Cohen. In p98a PAPER #04, Cohen meditates on sensory experiences in Odessa, and bed-rest in Bucharest. He provides us with new translations of Freud and Da Vinci, and details the adventures of Nicolas Joseph Lucien Louis Jérôme Merovingia Carolingia Capet Valois Bourbon Louis XVI Chauvin, "the Honorable, the Tolerable, the III."
As friends of FvF, you are invited to join us at the launch: A night of magazine buying, conversations, and a reading of Cohen's work by the only five-foot-seven-inch Jewish actor in the history of the world to have played Dr. Joseph Goebbels in not one, but two major motion pictures—Harvey Friedman.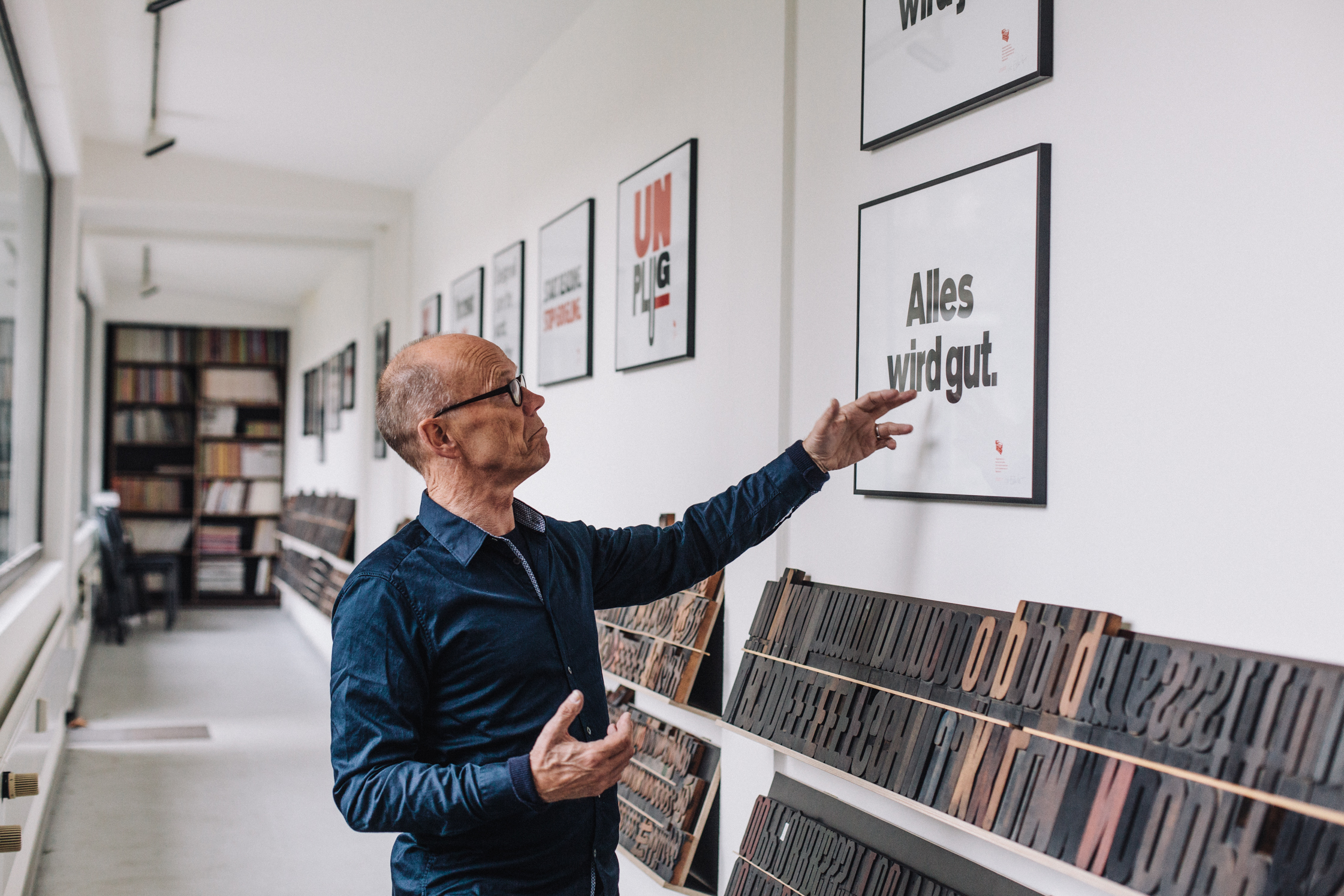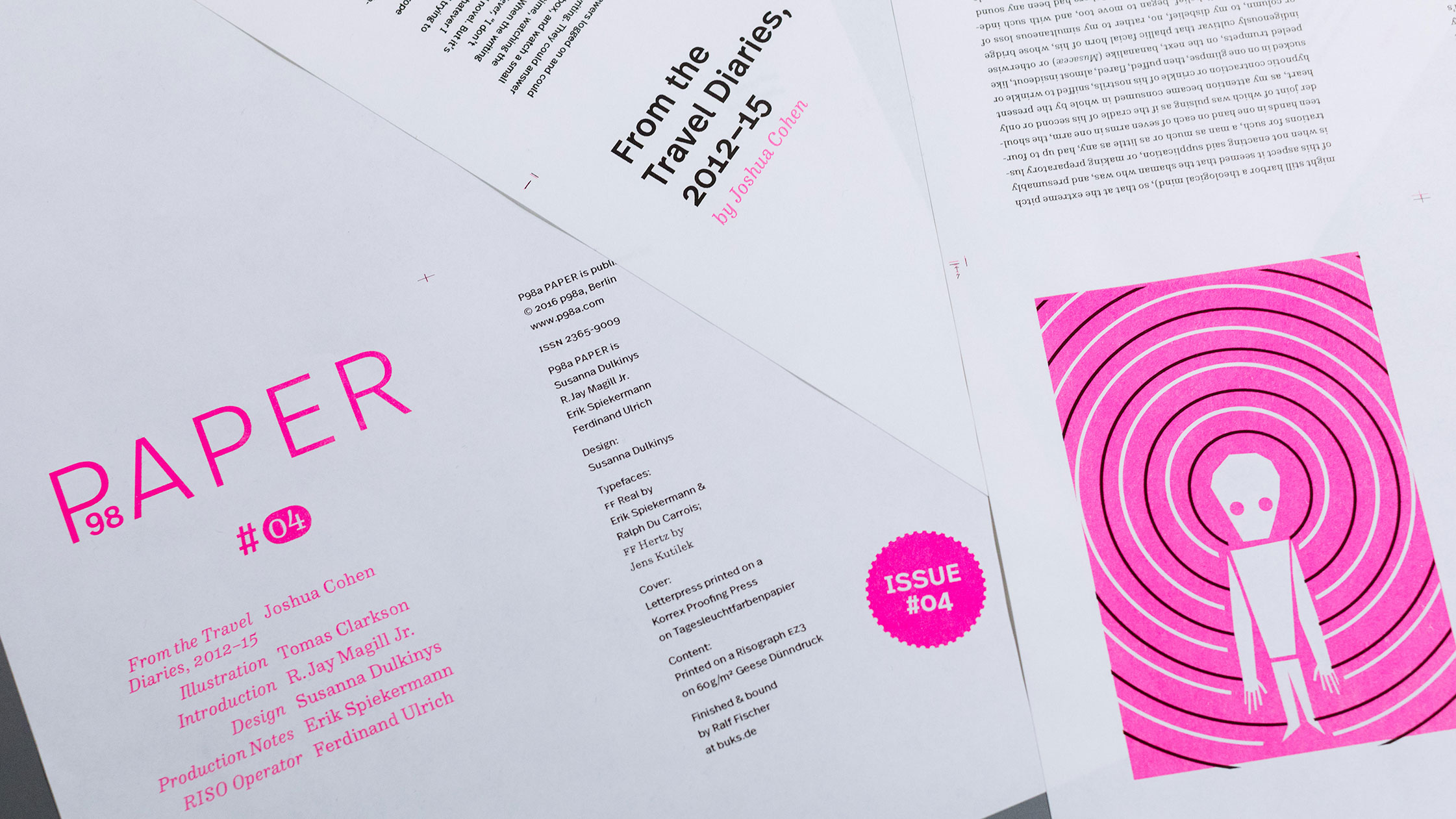 Wednesday Dec 14 7:30pm
Potsdamer Strasse 98a, 10785
Berlin Tiergarten
The gallery and workshop of Erik Spiekermann
RSVP: [email protected]
p98a PAPER is a creation of Erik Spiekermann's design studio p98a.
Step inside the renowned designer's home and studio in our portrait of Erik here.
See more from Tomas Clarkson, the cover designer and illustrator of p98a PAPER here.
Text:Rosie Flanagan
Photography:Norman Posselt & Robbie Lawrence