From Charles Baudelaire and Walter Benjamin to twentieth century theorists such as George Simmel and beyond: the role of the flaneur has long enriched our understanding of and participation in the urban metropolises so many of us call home.
It makes a perfect sort of sense then that a journey into the life and work of London-based architect Asif Khan should also take the form of a walk around the city he has lived in his entire life. Specifically, it is a walk around the diverse borough of Hackney that Asif has lived in since moving from his South London birthplace to the Victoria Park residence he now shares with his wife and two children. As London's property-driven transformation continues, it is perhaps the area most obviously in flux. High-rise council flats tower above the picturesque Georgian terraces and vibrant, multi-ethnic immigrant communities live alongside a bubble of newly arrived 'young professionals' (read: those working in either the financial sector or creative industries).
"Life kind of fluxes—in one instance you're trying to escape something and in the next you're trying to integrate with it."
"When my dad used to visit us in our first flat on Roman Road, the experience actually upset him," says Asif. "He came here in the early sixties from Pakistan and he said that when he left our flat for the first time he had the same feelings as when he first arrived in London." Khan Senior couldn't understand why his son would choose to live in an environment that appeared (on a surface level at least) to mimic the hardships he had experienced as a new arrival in London—a situation he had worked hard to outgrow. "I told him it means something different now—life kind of fluxes like that. In one instance you're trying to escape something and in the next you're trying to integrate with it."
Integration, inclusion… These are themes that Asif returns to time and again, drawn from his personal experiences and manifested to varying degrees across his impressive body of work. "I have no time for exclusion," he says, weaving through a procession of Afro-Caribbean ladies en-route to church, their explosively colourful dress lighting up the concrete greys between Homerton and Victoria Park. "Maybe it's because my parents are social workers, so I gained their values. They are compassionate people and in turn they made me feel empathetic. It's that burden of understanding or responsibility [in both social work and architecture]."
East London According to Asif Khan's Architecture
Pavilion Cafe at Victoria Park
Revisiting an early project and neighborhood stalwart
The Pavilion Cafe that overlooks the lake in Victoria Park provides the first, and perhaps tenderest, example of these values in action. The cafe was one of Khan's first architectural commissions and an ongoing collaboration with owner Rob Green: a cod-Victorian pavilion from the '80s given a new lease of life by opening up the interiors and juxtaposing its huge domed roof with soft black walls and canopied seating area. For all the appeal this lends to the burgeoning class of East Londoners, Khan draws attention to one of the most unassuming aspects of the cafe. You still get an old fashioned cup of tea for just one pound. This means that longstanding local residents who might not necessarily be able (or indeed want to) spend the best part of ten pounds on smashed avocado on sourdough toast ("the best sourdough bread in London," apparently) can still come and enjoy the cafe and its surroundings. Upon learning this you suddenly realize the importance of the outdoor seating that Khan designed: by removing the need to cross a threshold into the interiors of an establishment, one also removes any stigma that might potentially be felt by those who want to use the cafe in a different way to other patrons.
Restaurants and cafes have always played a prominent part in Asif's career. Graduating in 2008, the wide-eyed idealism of what it means to become 'An Architect' suddenly collided with the fallout from an unprecedented global financial crash. Asif was forced to draw on untested entrepreneurial skills to self-commission and self-direct work, until "eventually, the outer world caught up" and eating establishments in particular became drawn to Asif's ideas. "Growing up, our disposable income wasn't that big, so we wouldn't eat in restaurants that often. Going to a restaurant was a real treat, an event even. Because of that they held a real fascination for me." He goes on to explain an interesting parallel he sees between restaurants and theatres, places that "for a few hours a day become a public space before shifting to a private space once more. There's a really interesting rhythm to that, and there's also an artifice about it which I find really interesting."
Chisenhale Primary School
A playground gets a clever spatial update
Asif's latest project, the MINI Living installation Forests, feels a little like a culmination to date of all these long-gestating ideas. It is there he heads next, after a brief detour via the new playground he recently designed for the Hackney school his children attend. Installed as part of London Design Festival and executed with input the horticulturalist Jin Ahn of Conservatory Archives, Forests themes of community, collaboration, and contemplation run throughout every aspect of its being. Spread over three sites in close proximity to Old Street, each cuboid forest is constructed from unassuming polycarbonate sheets and filled with verdant plant life courtesy of Jin. Each is designed with a different use in mind—to 'Connect', 'Create' and 'Relax'—but all with the overwhelming intention to bring communities together. As we arrive at the first forest, Asif illustrates this by gesturing around at the immediate surroundings.
A promenade of permanently-busy, buzzy bars stretches off in the direction of Shoreditch High Street whilst at Old Street's roundabout looms the unmistakeable hallmarks of manic tech investment: huge, contemporary office complexes staring glassy-faced down on the kebab shops and council housing that occupy the interstitial gaps in between. He explains that everyday he sees these three distinct communities—the business guys, the night-time revellers, the bemused locals—living side by side, but never actually "overlapping" as he puts it. 'Forests' provide a location to disrupt this. Stopping for a moment on a bench inside the 'Connect' forest, he explains that not only does the corridor-like installation act as a plant-filled alternative for a brief stretch of commuting but also as a place people might stop for lunch away from the jarring hustle and bustle outside. Almost as if on cue, a father and his two young children sit down with sandwiches and juice cartons to do exactly that—and as a result, find themselves in dialogue with an internationally renowned architect. It is a beautifully noble and understated project and one that arguably deserves a more permanent lifetime than the nine days London Design Festival gives it.
Conservatory Archives
Furnishing 'Forests' with Hackney's horticulture specialists
Relax, Connect and Create Space
Bridging public and private in the 'Forests' installations at LDF
The 'Relax' part of 'Forests' was designed as a complete retreat from the hustle and bustle of Old Street. Once inside, the rippling walls mute much of the outside noise and allow visitors to take a moment's respite amongst the foliage.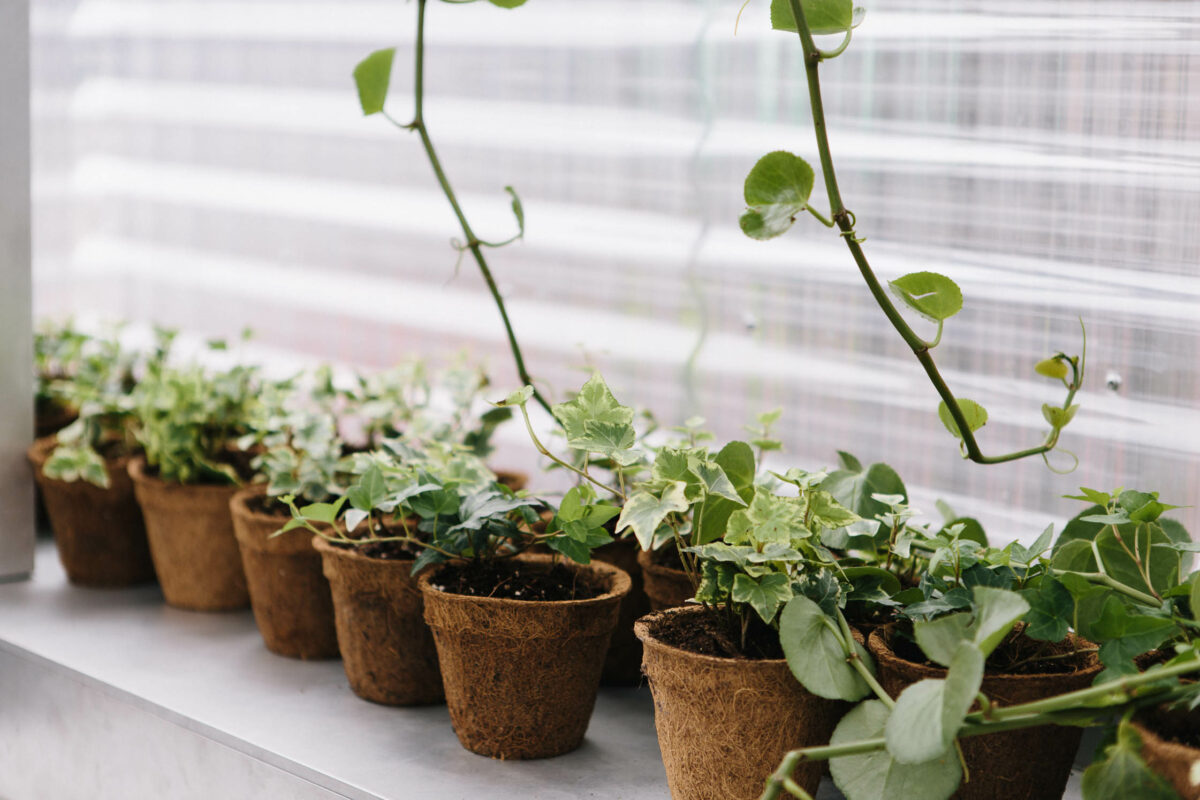 "You know, museums are the places we go to meet the past, but the past is catching up with us."
It's fitting then that Asif's next project is his largest scale (and most high profile) to date. In partnership with Stanton Williams, Asif has been commissioned to design the new permanent home for The Museum Of London at Smithfield Market—just a short distance from where his forests now sit. As the hazy white walls of the forests recede into the rearview of a top deck London bus, Asif falls over himself to encapsulate his ambitious vision for the museum in mere words. "You know, museums are the places we go to meet the past, but the past is catching up with us," he says. "Heritage is about now, we are interested in what we did last year." Museums should capture this, he continues, but he also wants the Museum Of London to be a place where you can "look back and forecast on a macro level whilst future gazing, too… Imagine if you're a transport engineer and you have access to the thinking of Brunel and all the present-day information from TFL [Transport for London] and a futurologist's take on driverless vehicles."
To do this, he has to design a "space that the public can access, and also find a way to loop that research centre and incubator around that public place to allow for an alternative method of practice." As a liberation of knowledge and great flattening of timelines come to the fore, one can't help but be taken back to Asif's earlier work with restaurants. His quest to circumnavigate the opening and closing of spaces and his dreams of taking those ideas into a purely public arena. At a moment in history where words like 'inclusion' and 'community' feel increasingly marginalized, Khan's work feels like a manifesto for future living that brings those two words back to our attention. "I think I'm constantly trying to find a setting where there isn't only two states," he says. "where the curtain doesn't go up—where there is no artifice or separation."
The 'Create' forest was designed as a place in which visitors could work, complete with power-points for laptop chargers. It was purposefully placed in the courtyard of a local council housing estate, to encourage people from all walks of life to "overlap."
The 'Connect' forest is an alternative walkway that allows commuters and tourists alike to bypass a brief part of the Old Street intersection. It also features benches upon which one can sit and take a moment; eat a spot of lunch.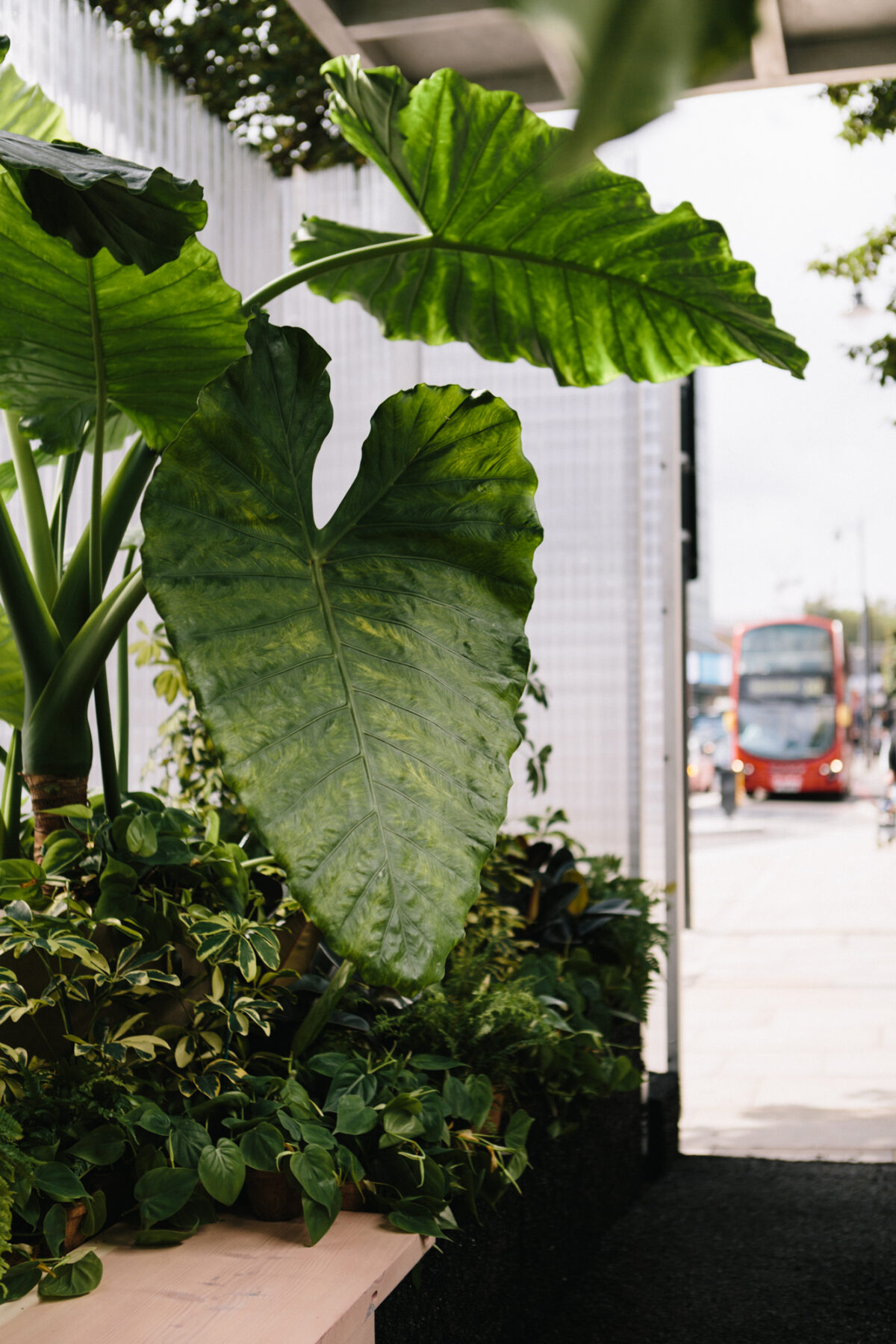 Thank you Asif for taking a stroll with us across the East End of London, while offering a glimpse into your life, ideas and practice. Find out more about 'Forests' at the London Design Festival here. For a wider look into Asif's work, visit his website.
Friends of Friends is both fascinated and engaged with the possibilities of future cityscapes, just like our friends and partners at MINI Living. Together we delve into innovative architecture and planning to maximise the potential of shared urban life. As part of their efforts, they teamed up with forward-thinking architect Asif Khan to create a series of 'Third Spaces': places that bridge public and private as seen in the 'Forests' installations at the London Design Festival.

Text: James Darton
Photography:Liz Seabrook