On the top floor of an unassuming building overlooking Mariannenplatz in Kreuzberg, Shizuko Yoshikuni and Manuel Kuschnig run their scent-creation business, AOIRO Airdesign.
Stepping into their apartment is at once a multi-sensory and soothing experience: crisply white, with a wall of perfectly curated bottles, scents and curiosities, it seems made for their needs.
For the past four years, the space has functioned as their home, studio, office and showroom. This may sound chaotic, but the sense of calm is palpable, impressive for a working couple with a young baby. Needless to say, it smells beautiful and by the end of our conversation it's clear that the relaxing ambience is no accident, but perfectly constructed.
This portrait is part of our ongoing collaboration with ZEIT Online, who presents a special curation of our pictures on ZEIT Magazin Online.
"In Japan, you see this understanding of craftsmanship, how they treat materials and how they work is really inspiring."
This is such a unique apartment, how long have you been here?

Manuel: We moved here four years ago from Tokyo.

Shizuko: The first time we came here was in December. It was so dark outside, but we came up here and it was so bright.

M: And we thought, if it's so nice and bright even on a grey day in December, it's only going to get better from now on.

Where are you both from originally?

M: I am from Vienna, but moved to Berlin in my early twenties. It seemed like the best thing to do back then!

S: Originally I am from Chiba, but settled in Tokyo in 2002 and lived there for ten years. That was where Manuel and I met.

M: We lived there together for about three years and then decided to move. When you're in Asia, Berlin looks like a really exciting, buzzing and creative city.

S: We found a lot of new opportunities here, and obviously Manuel had already lived here, so that helped us decide.

Would you say Japan has been a big influence on your business?

S: Yes, I am Japanese, and Manuel lived in Japan as a child. We still go once or twice every year, not just to Tokyo, but to visit interesting places and craftsmen, bringing the things we learn back home to use in our products.

M: You see this understanding of craftsmanship, how they treat materials and how they work is really inspiring.
To demonstrate, Manuel pulls out packaging used for products from their Colors Japonica fragrance collection: vibrantly colored Mizuhiki threads, handmade Paulownia wooden boxes and sheets of richly embossed Washi paper. Each element has its own story and reason for being used, and the level of detail and deliberation is striking.
S: My great aunt had a shop selling these Mizuhiki threads. We stopped by to say hello, walked in and it was a wall of color: 20, 30 different kinds of gold and red alone, endless.

M: When you leave the shop after two hours, you can barely see color any more, it's totally crazy.

S: Traditionally, they are used to demonstrate bonding and to show warmth and respect. You tie them around envelopes for ceremonies, funerals, to send off the spirits.

M: This Washi paper has gold and silver fibres inside. It's made by this old guy in Tokyo, a real character, who uses a classic German printing machine from the 1920s.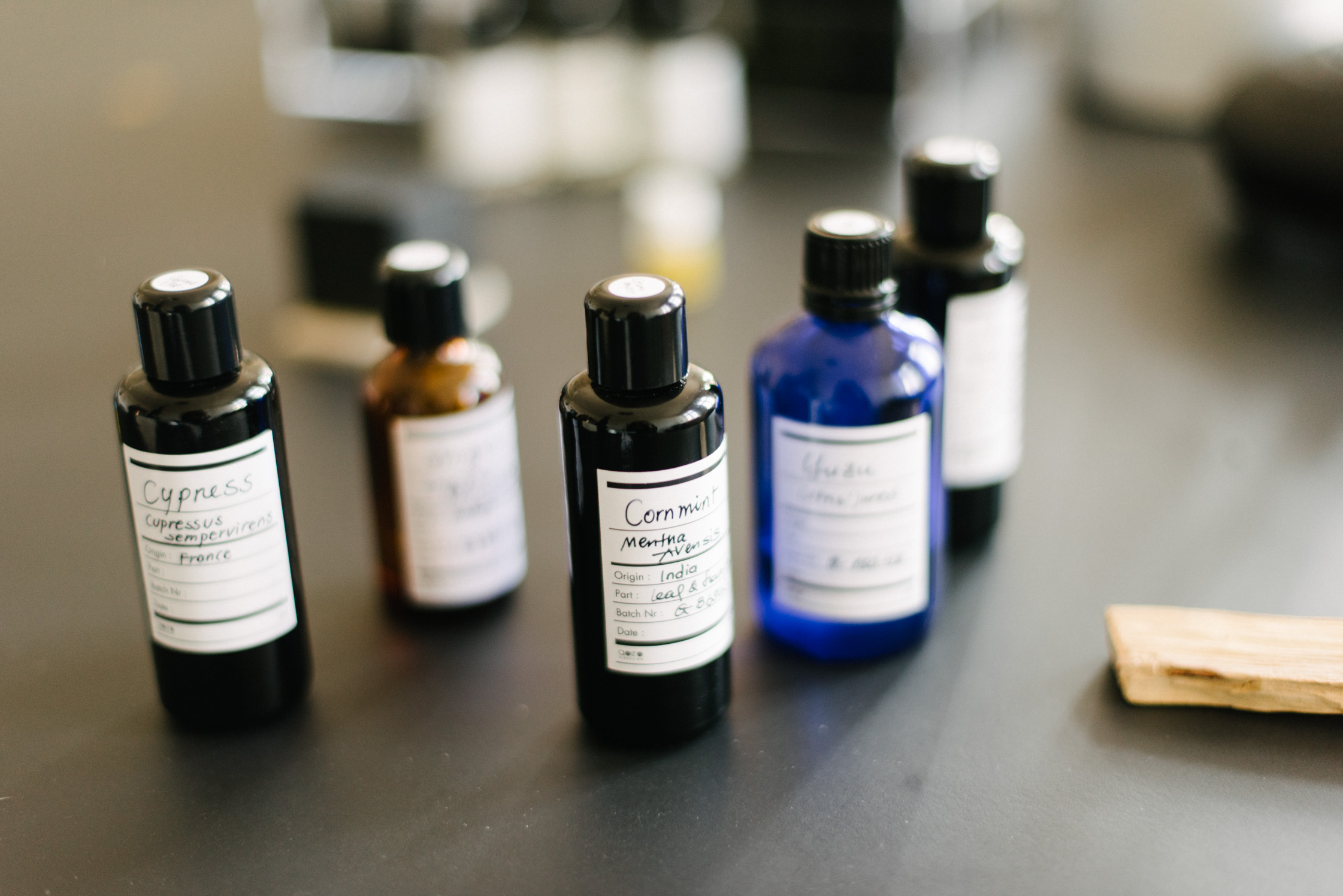 "The sense of smell is generally neglected, there is no clear terminology which makes it difficult to discuss."
These boxes are so unique, where did you find them?

M: We visited a wood manufacturer in the area Shizuko's father is from. Each one is made by hand and has a unique rubber band with a different tension to close it.

S: Really old school! At first, we couldn't believe it. But we thought that was really fascinating.

M: Every box has a slightly different look, a different texture.

S: When we first received these boxes we had a small assembly line, and in order to make it quick, we opened all the lids and boxes separately, and then realized each lid was unique to its own box, one belongs to the other.

M: We spent hours trying to match each lid to its box!

S: It doesn't have to be perfect, mass-produced. To us, it's perfect in the sense of the mind and heart.

Is it important to your clients to receive a product that is beautiful?

S: Yes, definitely, but it's really important for us, too. In Japan, there's this culture of wrapping and gift-giving, not just for Christmas or birthdays, but in a daily manner to show thankfulness. We have found certain materials that allow us to demonstrate this in our products.

M: We want products that really convey these values.

Can you tell me more about your company?

M: Our main business is to create scents for spaces.

S: We come from different professional backgrounds: I have the practical experience working with scents, blending and creation, and Manuel was into the theoretical side.

M: I studied philosophy and was interested in applying aesthetic theories. I realized that the sense of smell is generally neglected—there is no clear terminology which makes it difficult to discuss. In creating fragrance for space, the multi-sensory part is super important.

S: Having a scent completes a five-sense quality in a space.
So how do you go about creating the right scent for a space?

M: We have to have a certain understanding of the client's brand. We're not looking to create a perfume that hits you when you walk in, but rather one that becomes part of the whole environment.

S: It's important to connect the scent to the colors around you, the feelings you are experiencing, the products you are browsing.

Is that how you come up with the fragrance, go into the space and figure out what will work?

S: Yeah, it's difficult for a client to try and convey their brand or corporate identity through a scent.

M: As we were saying, there's no real terminology for this; clients want a scent for their space but they can't even begin to describe it.

S: We try to collect as much information as we can: what kind of feeling they want to transmit, how they want to appear, to try and find all the essences to create an olfactory logo.

M: We ask about textures, colors or temperatures and really try to avoid talking about ingredients. To say rosemary or lemon, for instance, is so limiting.

S: Quite often there is one ingredient that a customer really requests. That's not a problem, but we find other textures and qualities to make it one element of the fragrance. Generally, a simple composition is made up of five ingredients, and a more complex one can be up to 15.

M: Any less and you automatically start to analyze, and this brings you out of this emotional world you try to create. It is important to have a very round blend, this way, you create new memories, specific to that place. Smells go directly to the emotional part of your memory.

S: Scent really touches the deepest parts of your subconscious.

M: Every single ingredient has its own profile, a texture or temperature, and you can really work with those.

A tray of little onyx bottles of scent with handwritten labels are pulled out and Shizuko selects one, dispelling a couple of drops delicately onto a small charcoal stone in the middle of the table. The smell doesn't hit you, but after a few moments you simply become aware of it, as it subtly seeps into the atmosphere, neither overpowering nor obvious.

S: This is a fragrance of ours: a lot of roots, wood and moss. We developed it when we were exploring very deep ingredients; vetiver, hiba wood from Japan, cork, oak, and just having them entwine together with certain fresh scents, like yuzu, and then with something more smoky, earthy and then spicy. The texture that we wanted to achieve with this blend was asphalt-y, rough. This characteristic was important.
"There's this moment when some kind of chemistry happens, a change in the air occurs, and it's thrilling every time."
And what does the stone do for the fragrance?

M: This was a long term project. We wanted to create a purifying and ceremonial way of experiencing a fragrance, a personal ceremony that forces you to take a break.

S: With this effect you can really open up, the opposite of concentrating on the nose. This is what we try to facilitate: not so much to smell, but to experience.

M: In Japan they use charcoal as a purifying agent, like in the rice cooker or for water and this was one way we wanted to use the stone. But, we also wanted to have it just as a beautiful object in itself so we found a supplier in Japan who could produce something with ceramics and charcoal.

We continue to pass around paper strips, ruminating on the fragrances and the different memories they evoke for each of us. A dark, heavy almost unpleasant scent turns out to be ajowan, an Arabian seed commonly chewed on after a meal. Another is light pine, reminiscent of the outdoors—cypress. As Shizuko explains, both are among the 11 ingredients that make up the fragrance we have just smelled, balancing each other out. Yuzu is a favorite of Manuel's, sweet yet citrus-bitter, ripe and bursting with floral undertones. There's an inky blue liquid, herby and penetrating, unpleasant alone but, Shizuko explains, when added to a blend it creates elements of masculinity, leather, an industrial touch. Smoky, spicy, fresh, dense: we play with adjectives in an attempt to describe the olfactory experience created by each one. It's totally absorbing, and is summed up well when the pair describe reactions during a recent client project:

S: It was for a system engineering company. We were talking to the staff and to begin with they were not interested at all.

M: As you would perhaps expect going into an engineering company and talking about an emotional topic.

S: But as soon as we started to smell each ingredient, everybody suddenly had so many emotions and connections. It was astonishing!

M: It made us realize how it can really open people up. And it was nice for them too because they all started to talk and get excited, memories were evoked and everyone really engaged with it.

S: In this kind of moment, some sort of chemistry happens, a change in the air occurs, and it's thrilling every time.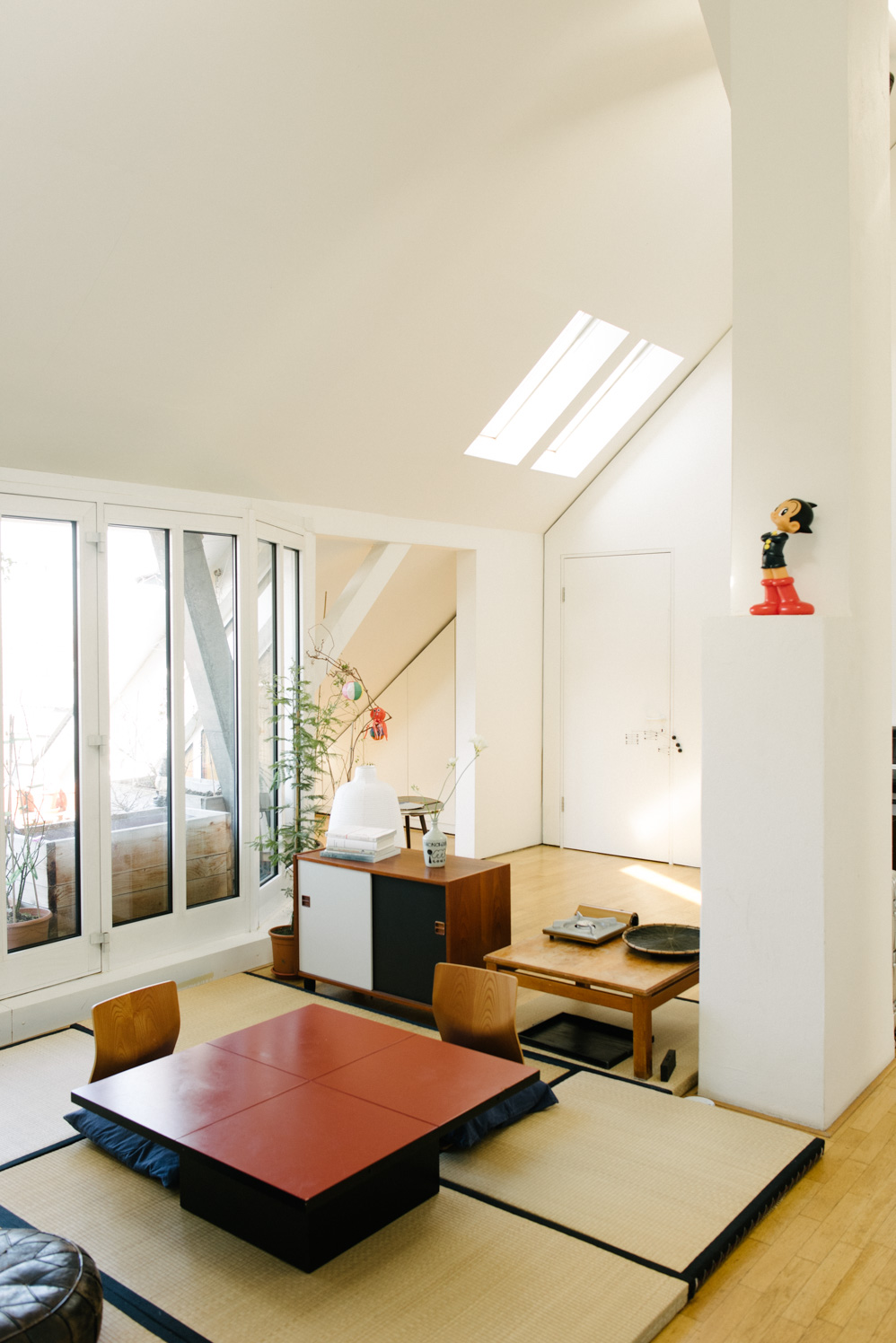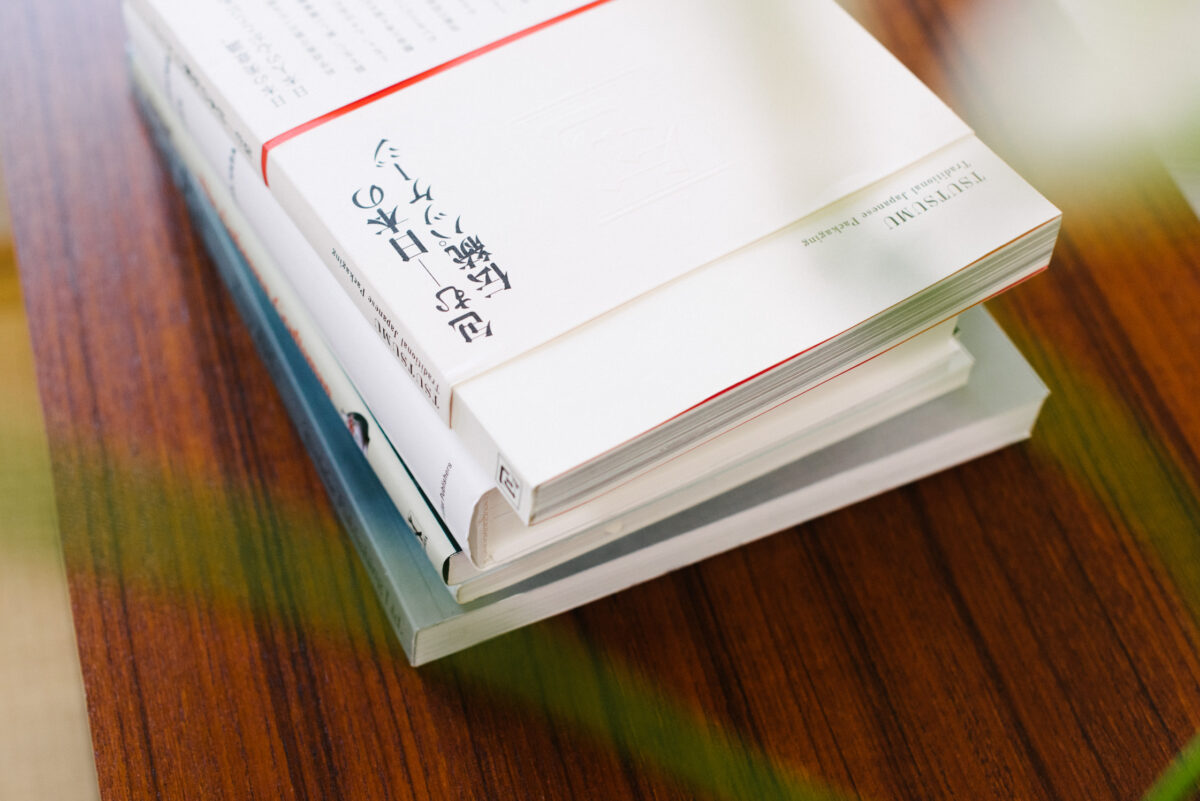 Thank you Shizuko and Manuel, for welcoming us into this beautiful space and opening our eyes to the possibilities of scent creation. Find out more about Aoiro Airdesign here, and find an example of their clients in our portrait with Dennis Pfisterer.
Interview:Maddy Tickner
Photographs: Robert Rieger