Anyone involved in Seoul's graphic design scene cannot ignore one particular couple: Gyuhyuk Jung and his wife Yuri Yoo. Together, they form the graphic design duo Bruder. In recent years, Bruder has made a name for itself across Korea for their designs. They've collaborated with big brands and organizations including eBay, the Korean Academy of Film Arts, Seoul Photo Festival, Puma x Kasina, Converse, Uniqlo, Korea Performing Arts Center, LG, and Lexus. They've also executed album covers for Korean bands Hollow Jan and Deulgeukhwa.
Together, Gyuhyuk and Yuri decided to leave the bustle of Seoul for the peaceful city of Paju just an hour from Seoul. They recently moved to Heyri Art Village, where they both live and work. The village is home to a diverse community of Korean artists, architects, painters and creatives. Even though the small creative village is in close proximity to the hermit kingdoms of North Korea, it in no way affects the creative and talented philosophy of Paju. However, it can't be denied that region is a curious one – the Imjingang River flows from North Korea through the Demilitarized Zone. From the air North Korean villages are visible – but it is believed that the houses are fake and devoid of human life.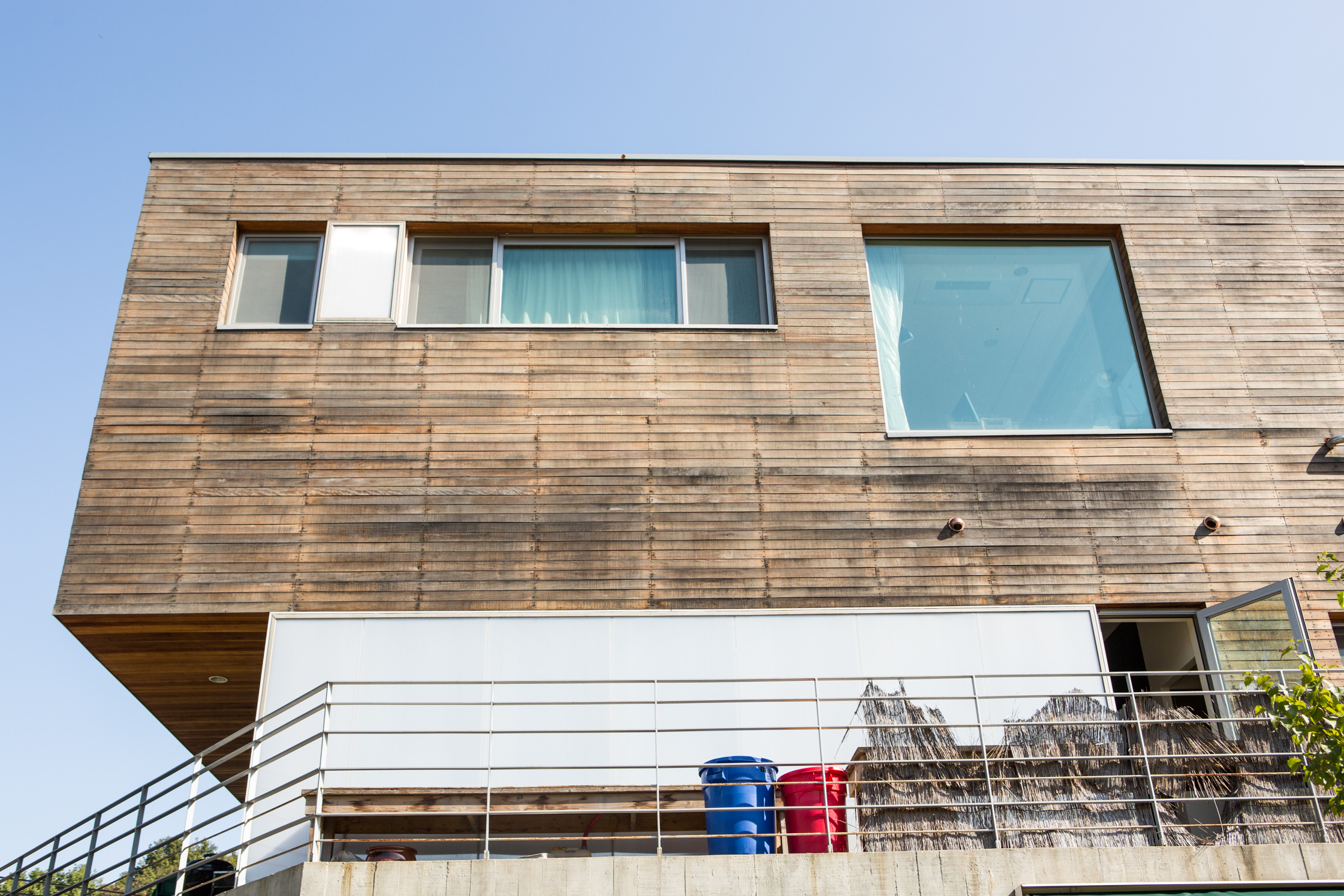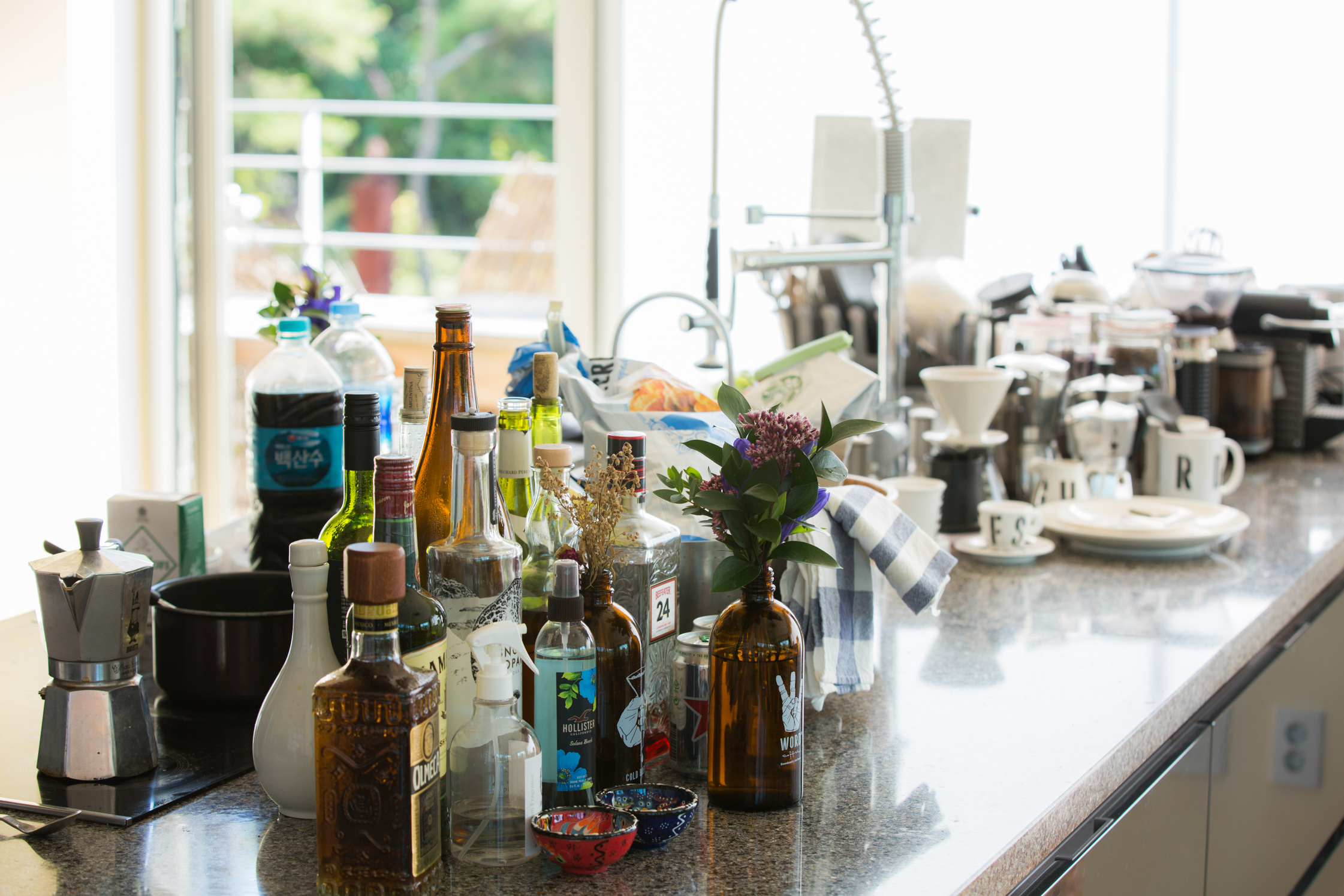 Can you tell us more about your upbringing?

Gyuhyuk: We were both born and raised in Seoul. I read a lot of comic books and graphic novels, predominantly Japanese things. I wanted to become a comic book artist, so instead of studying I was always drawing. Even at night after all the lights were out, I still wanted to draw. I would draw under the covers without anyone knowing. I wanted to achieve my dream of becoming an artist through comics. Even when I was studying animation at university, I didn't know much about design. It was when I got my first job that I realized what design was. In my youth, I was just a shy boy who liked comics.

You both attended the same university, but studied in different departments. Did you already know what you wanted to do or did that became evident later?

Yuri: We had totally different childhoods. Thus, our personalities are different and we like different things. Because of our different points of view we sometimes argue, but there are many times when our differences create a synergy effect.
Gyuhyuk: Growing up, our neighborhood itself had no economical or cultural benefits. There were absolutely no galleries or places to see works of art. But compared to other neighborhoods, there were lots of comics. (laughs) Looking at comics gave me my appetite to create, but also to succeed. This probably began during my first year of middle school. During college, I was in the Animation Department, so we had no curriculum on graphics. I studied sound recording, and had classes on composition, video, illustration and artwork. To me school was a creative space.
Yuri: Unlike Gyuhyuk's department, I was in the Display & Exhibition Department, which was very divided. There were many arguments among faculty members. Add to that our department didn't have a long history, so the curriculum was strange. I hated it, so I didn't go to school very often. One of our assignments was to use graphics in a PowerPoint presentation, and I found the graphics part of the assignment fun. It was after that that I decided to become a graphic designer.

Together, you are Bruder. Why the name Bruder?

Gyuhyuk: It's the German word for "brother." I like Germany and really respect the country's culture and art. Our philosophy is to create a standard that only Bruder has, so we can create designs of incomparable quality.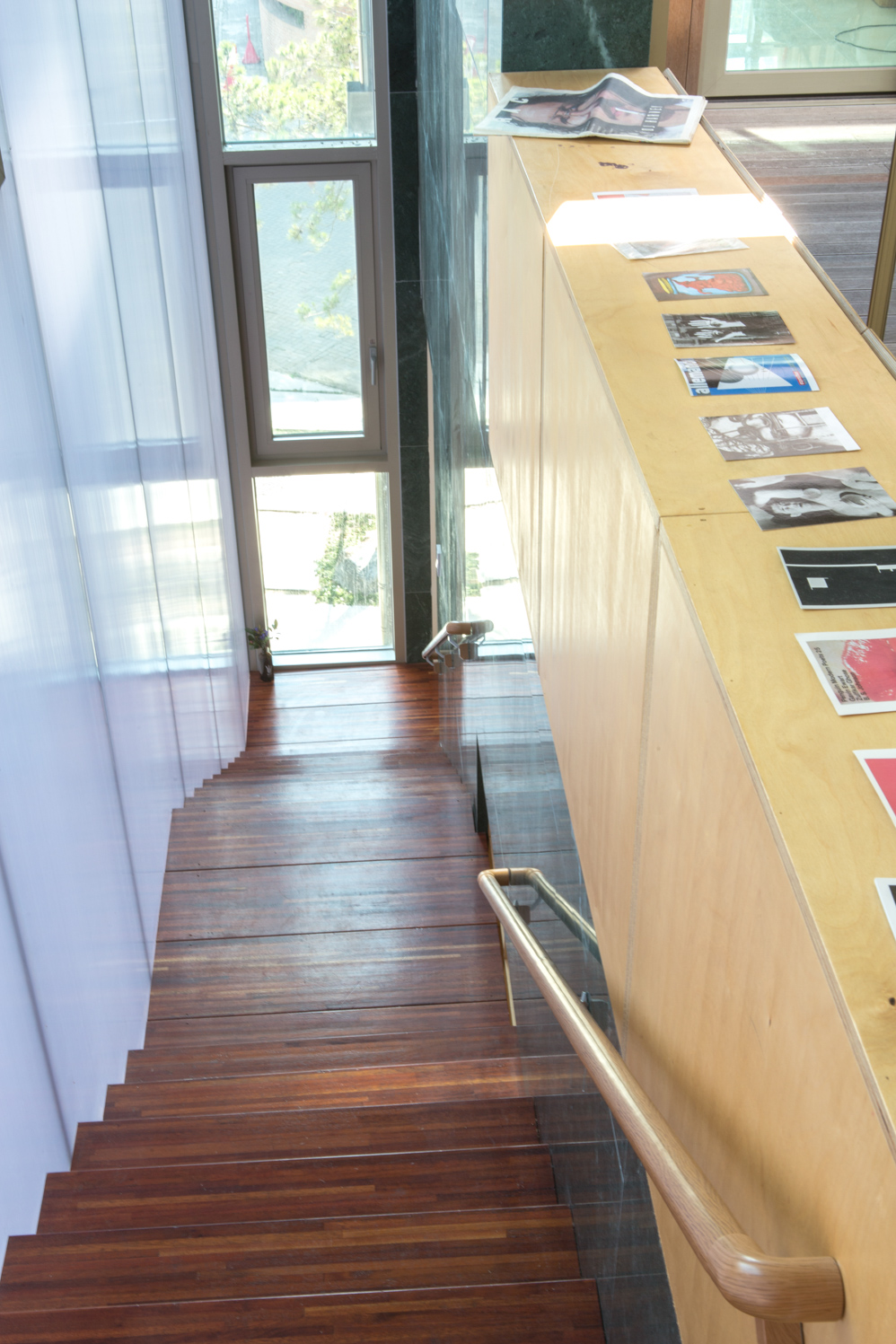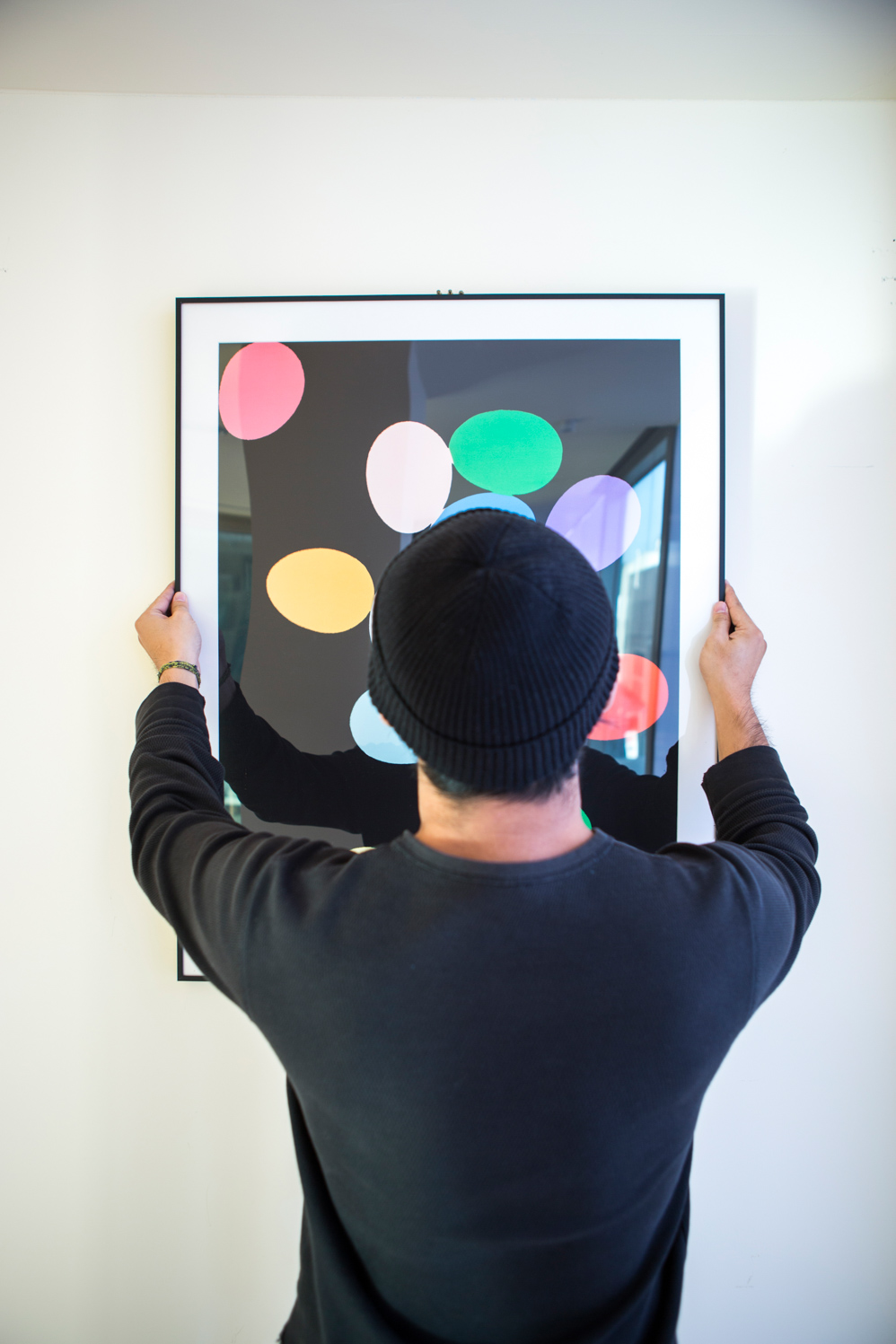 What is your personal definition of good and bad graphic design?

Gyuhyuk: It's about design made for yourself, design that reflects your passion. I think design that is focused on aesthetics rather than substance is wrong. I dislike designs that are just about being pretty. Good designs are filled with stories, and they inspire action.

Obviously, you've been active for long enough to notice the evolution of the graphic design scene in Korea. How do you feel about the direction it's taking?

Gyuhyuk: As supply and demand increases, graphic designers have more opportunities, which is good. People are also increasingly recognizing the importance of graphic designers here. But in spite of our roles growing larger, there is no creativity; Korea is just following trends. I'm worried that if this continues then the role of designers will shrink again. We have to work harder to be creative.

Is there a certain field you would like to get involved in?

Gyuhyuk: I would like to try Olympic design. If I could do something that isn't in the graphic design field, I'd like to try architectural design.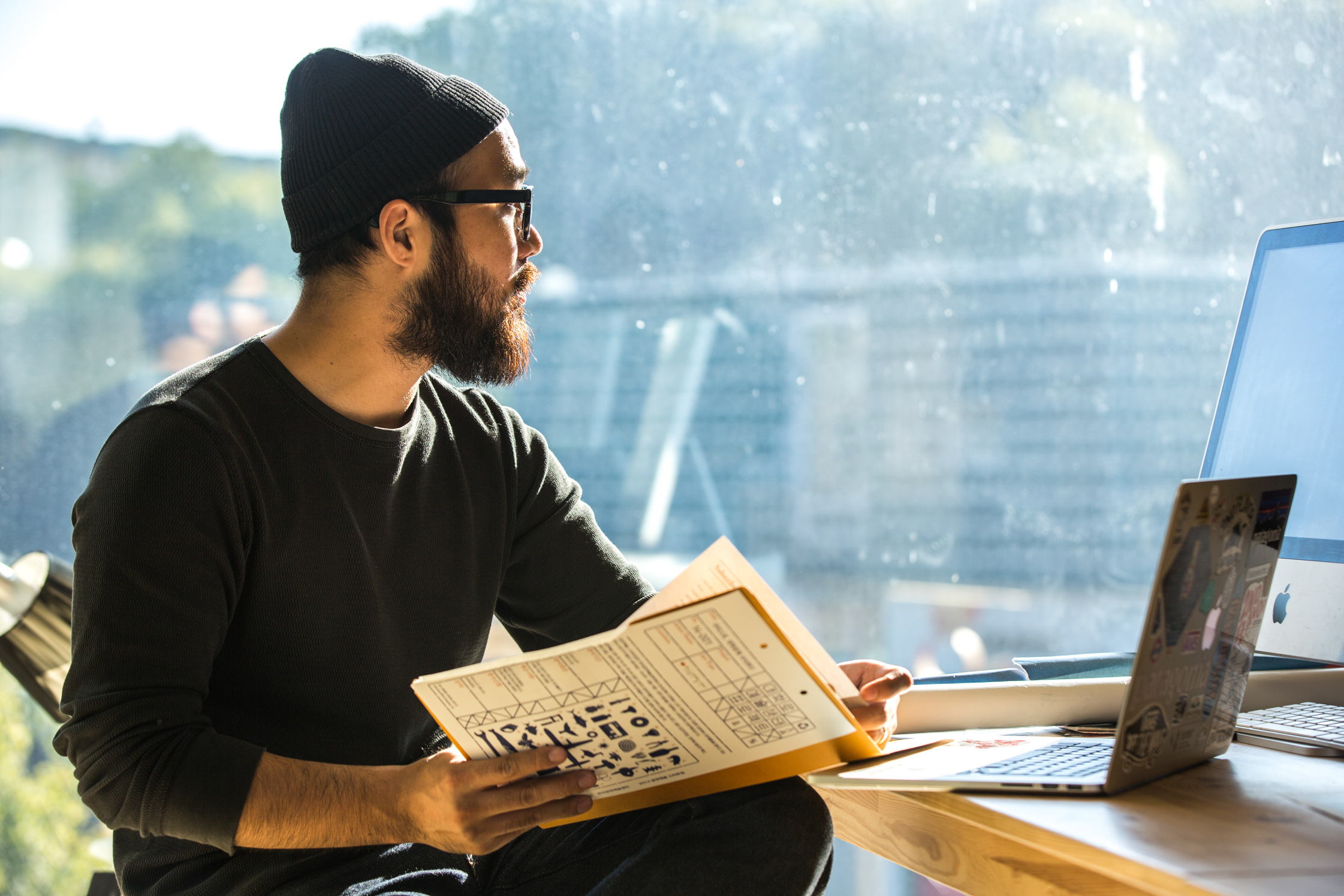 You work and live in the same building, how do you separate work from your personal life?

Gyuhyuk: I think of life and work as one. That's why I believe we are always living with design. Even though the lower floor of our home is an office and the upper floor is for personal space. I actually work lying down, sometimes even in bed. Instead of separating the parts of my life, I think living with all the parts coexisting together isn't really so difficult.

What music do you play when you work?

Gyuhyuk: I often listen to the radio. There are times when listening to songs on random is really nice, depending on the listener's mood. Whatever the weather, whatever the day, the radio allows us to connect back to real life. I don't have a preference when it comes to genres, I like them all.

Where do you hang out most of your free time?

Gyuhyuk: I usually hang out in Hongdae, a university neighborhood or Itaewon, Seoul's multicultural mecca. I meet friends in YangYang, on the east coast of Korea, to go surfing or to have barbecues at friends houses. I also spend a lot of time at Word Coffee.

Gyuhyuk: It would be nice if we could open a small studio in Europe.

Last question. Bruder in three words?

Gyuhyuk & Yuri:Free. Independent. Movement.