Gisèle d'Ailly van Waterschoot van der Gracht is a woman of the castle. She never learned how to use a stove or how to prepare fried eggs. She simply never had to learn it. She let herself be carried away by the stillness of thick brick walls. Peeling paint from the ceiling, men hiding in the structure of ornaments, fluttering of bird wings, fish bone revealing hooded figures.
Gisèle just turned 100 years old and looks back at a fascinating life. As a child living in the USA she played with Punka-Indian friends, eccentric uncles and aunts dominated everyday life at the Austrian family castle, she made numerous paint glass windows for churches, ships, and monasteries. She provided shelter to Jewish Germans during WWII, befriended great artists and writers like Max Beckmann, Adriaan Roland Holst, and Aldous Huxley. For years she lived and worked in Greece, but returned to her canal house in Amsterdam Castrum Peregrini, where she still resides today. Living the life of an artist, Gisèle is a woman of imagination. She still finds herself wondered by this world.
This story is featured in our second book, Freunde von Freunden: Friends, order within Germany here, or find the book internationally at selected retailers.

This portrait is part of our ongoing collaboration with ZEIT Online who presents a special curation of our pictures on their site.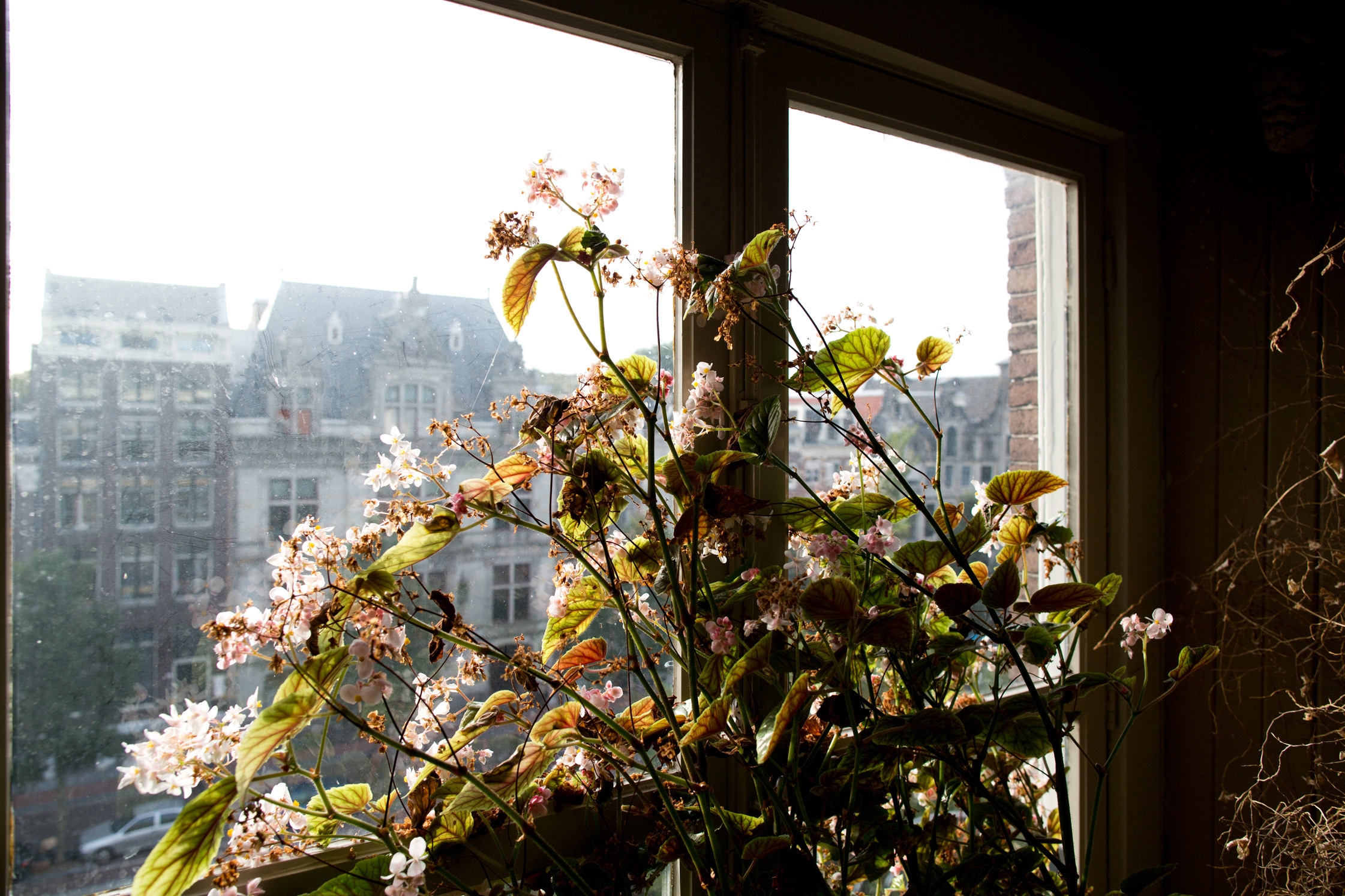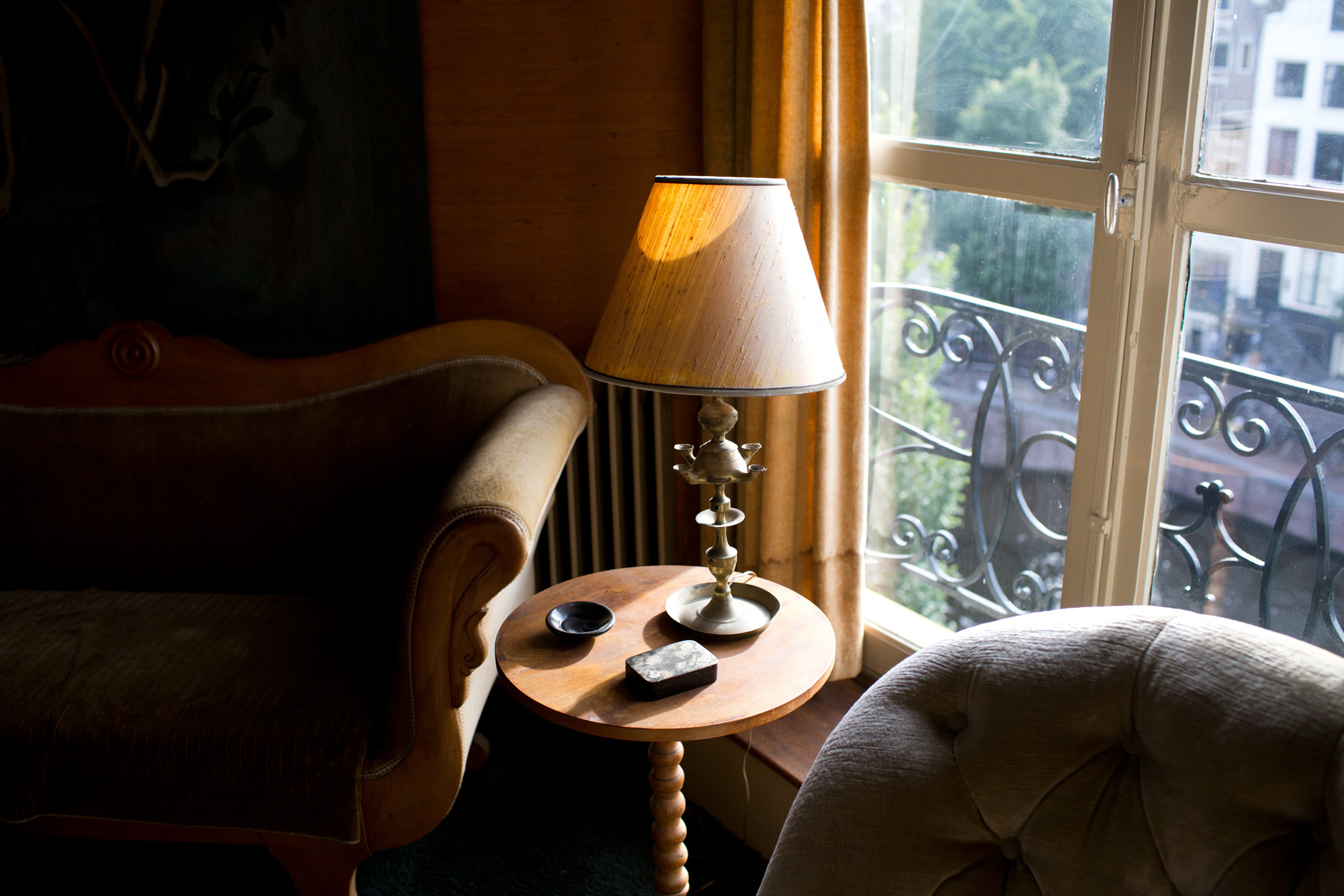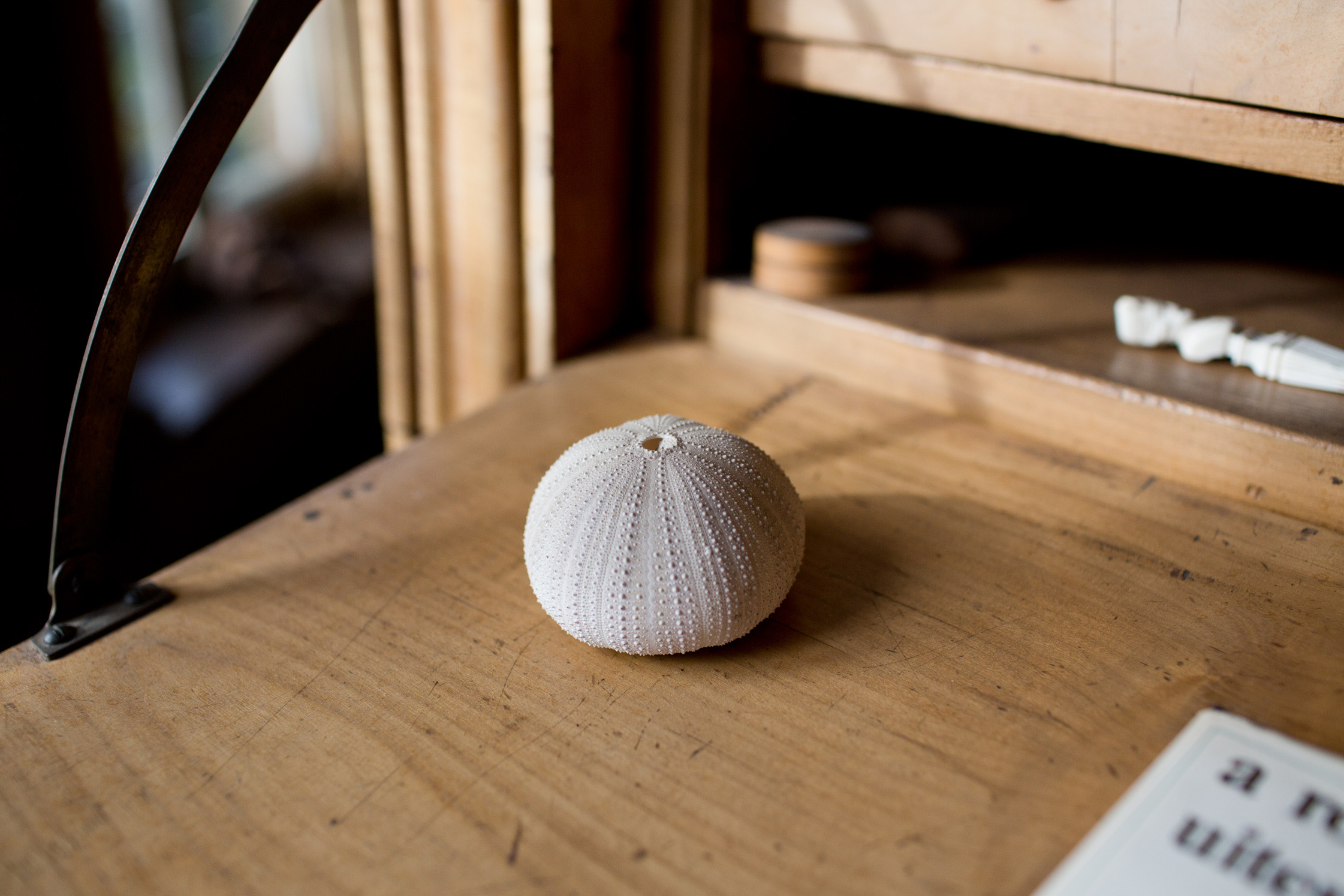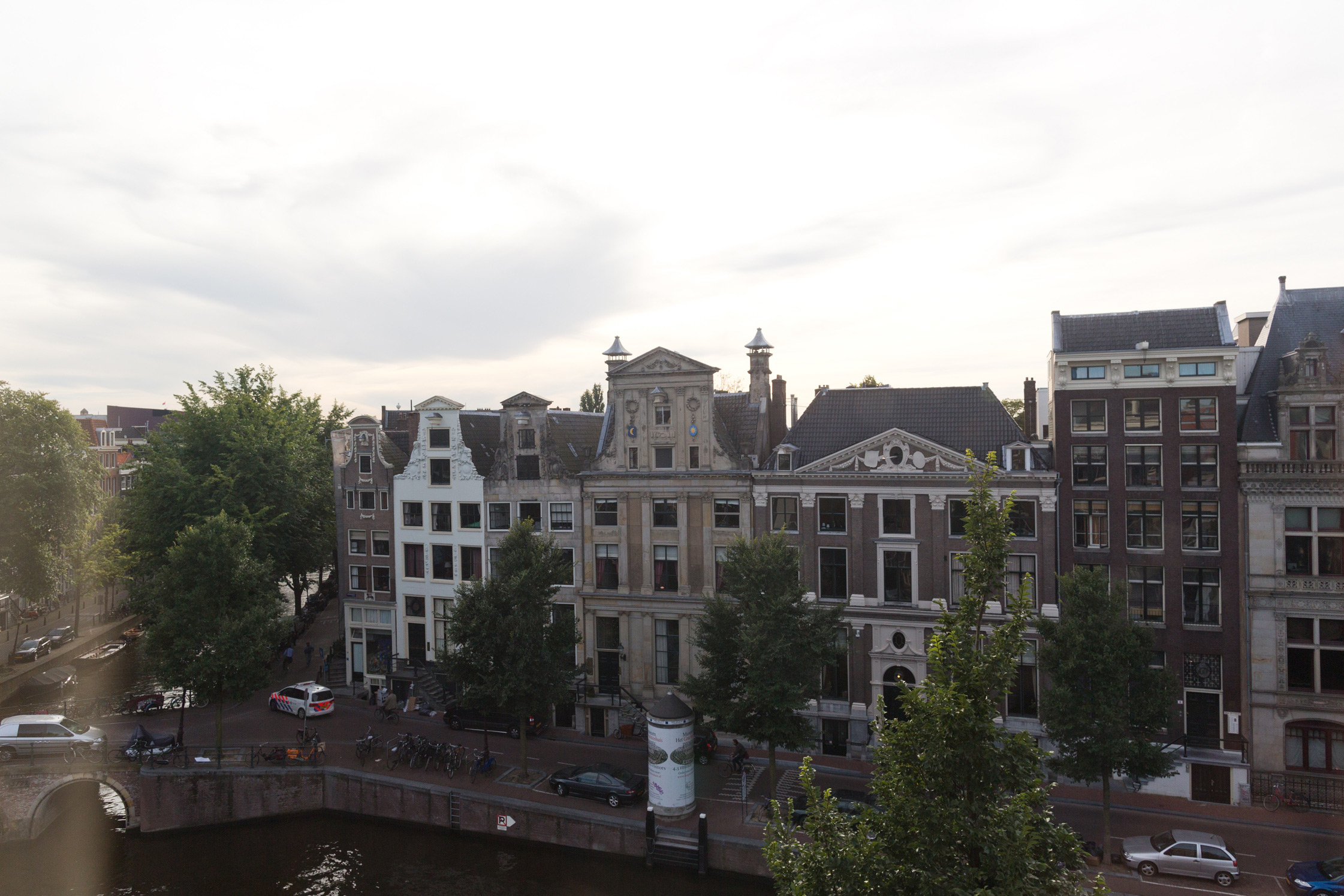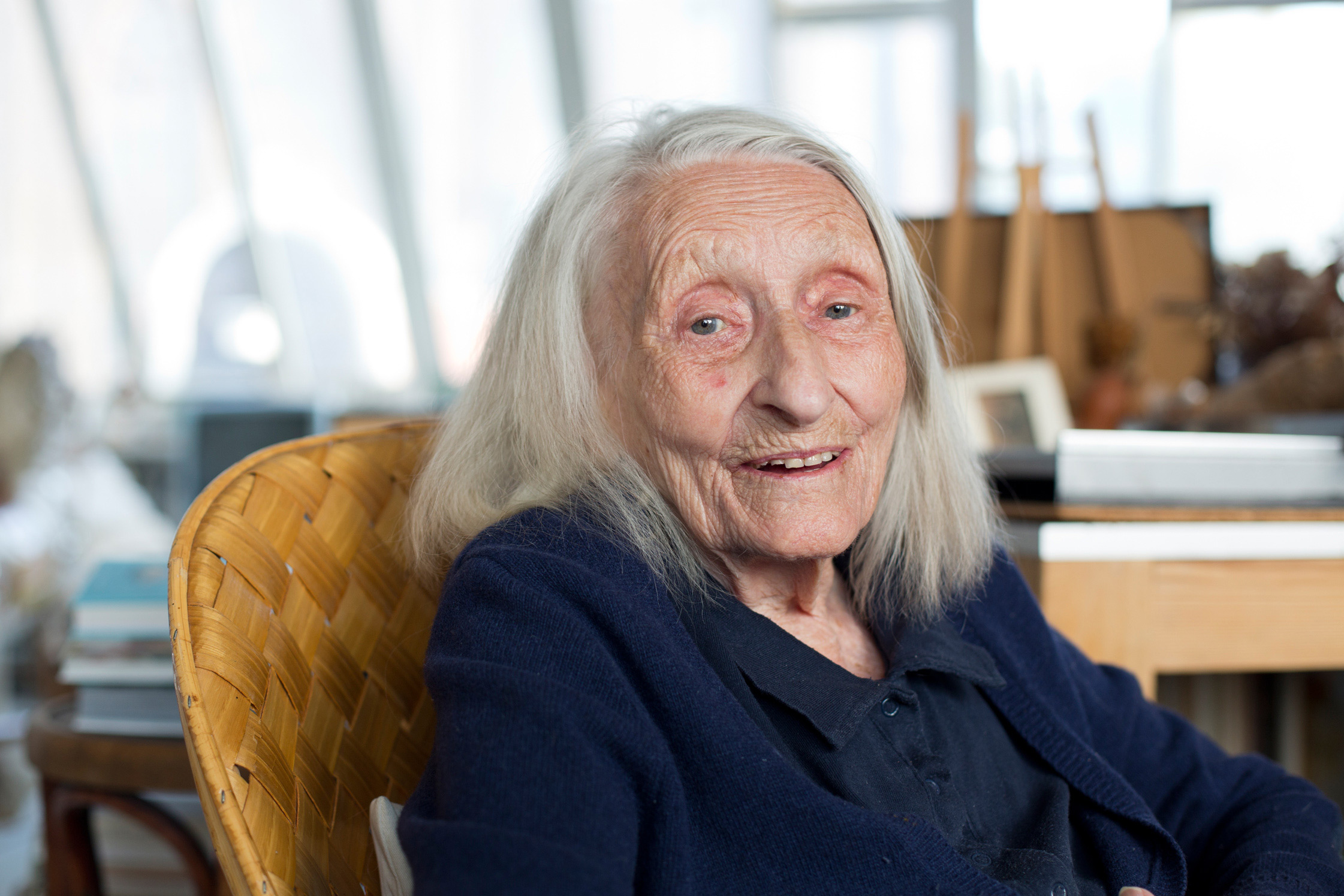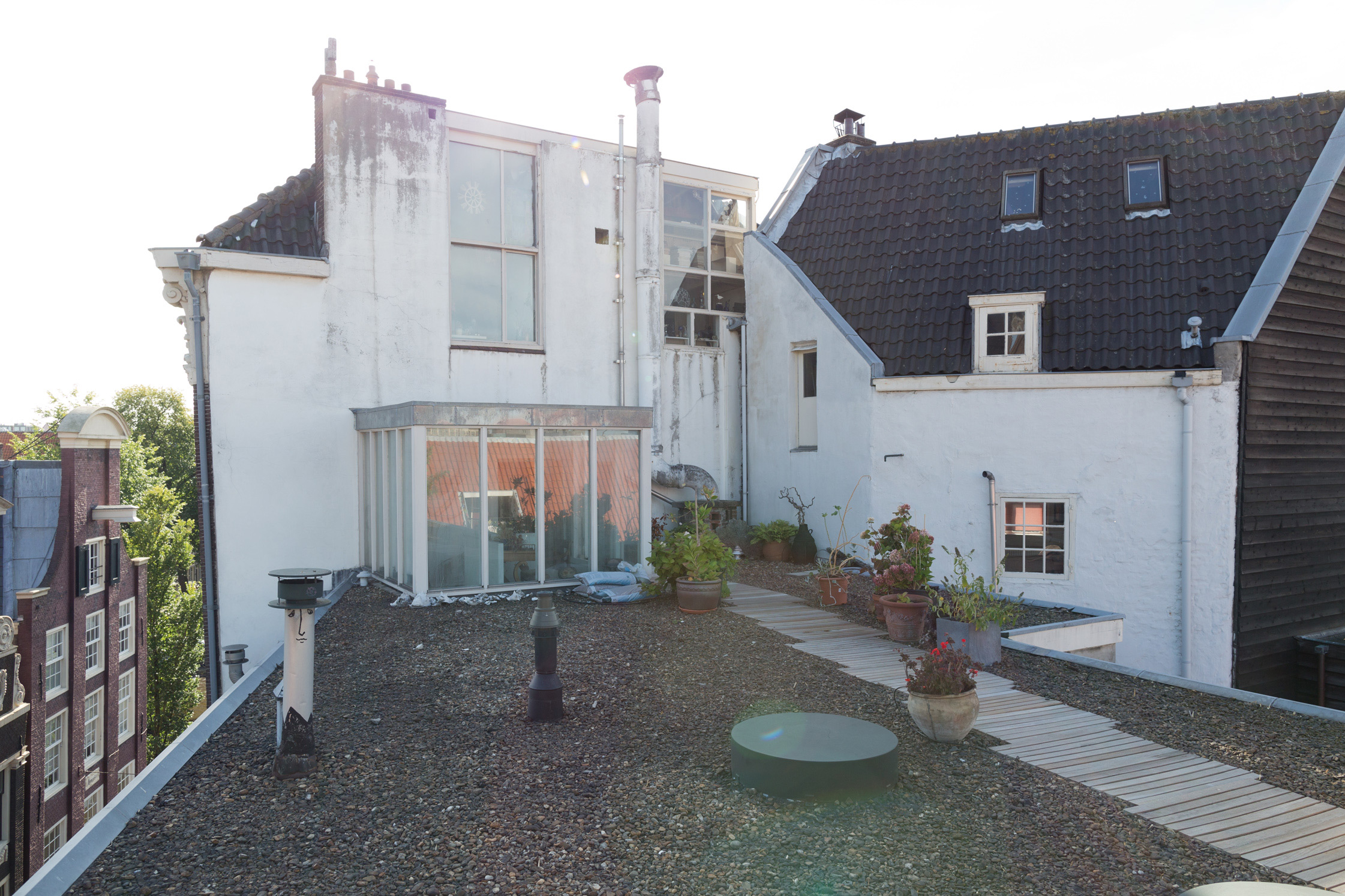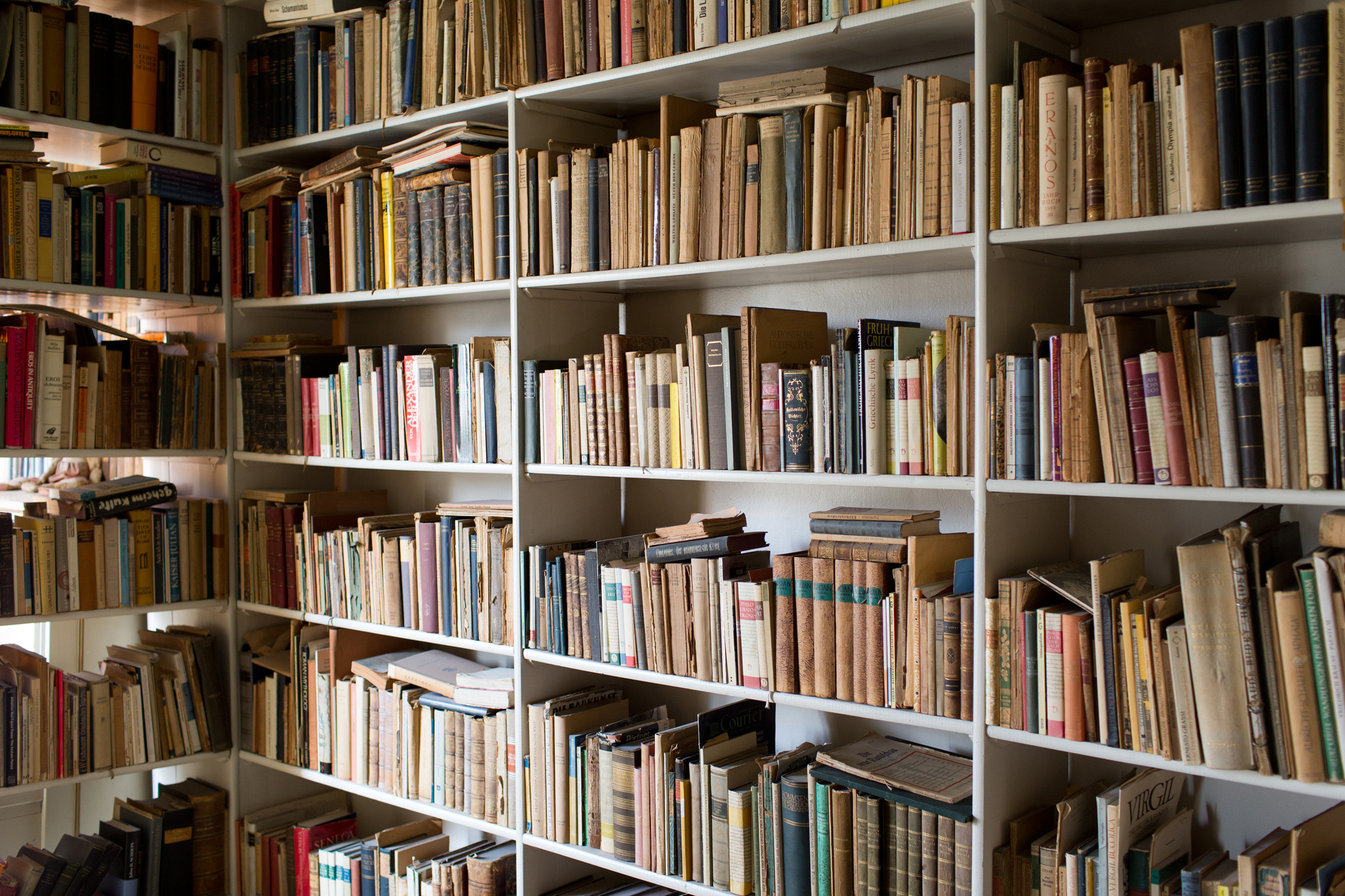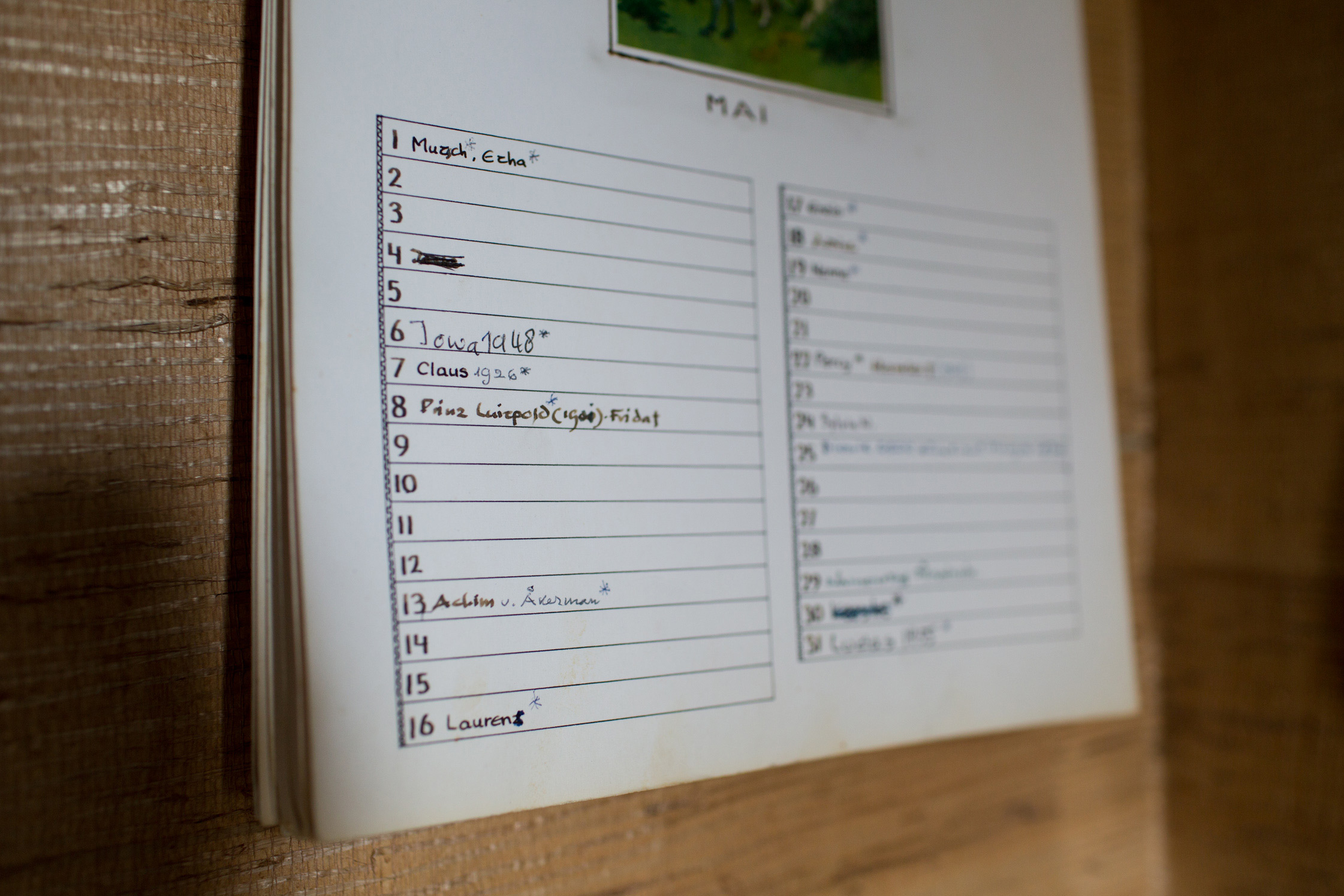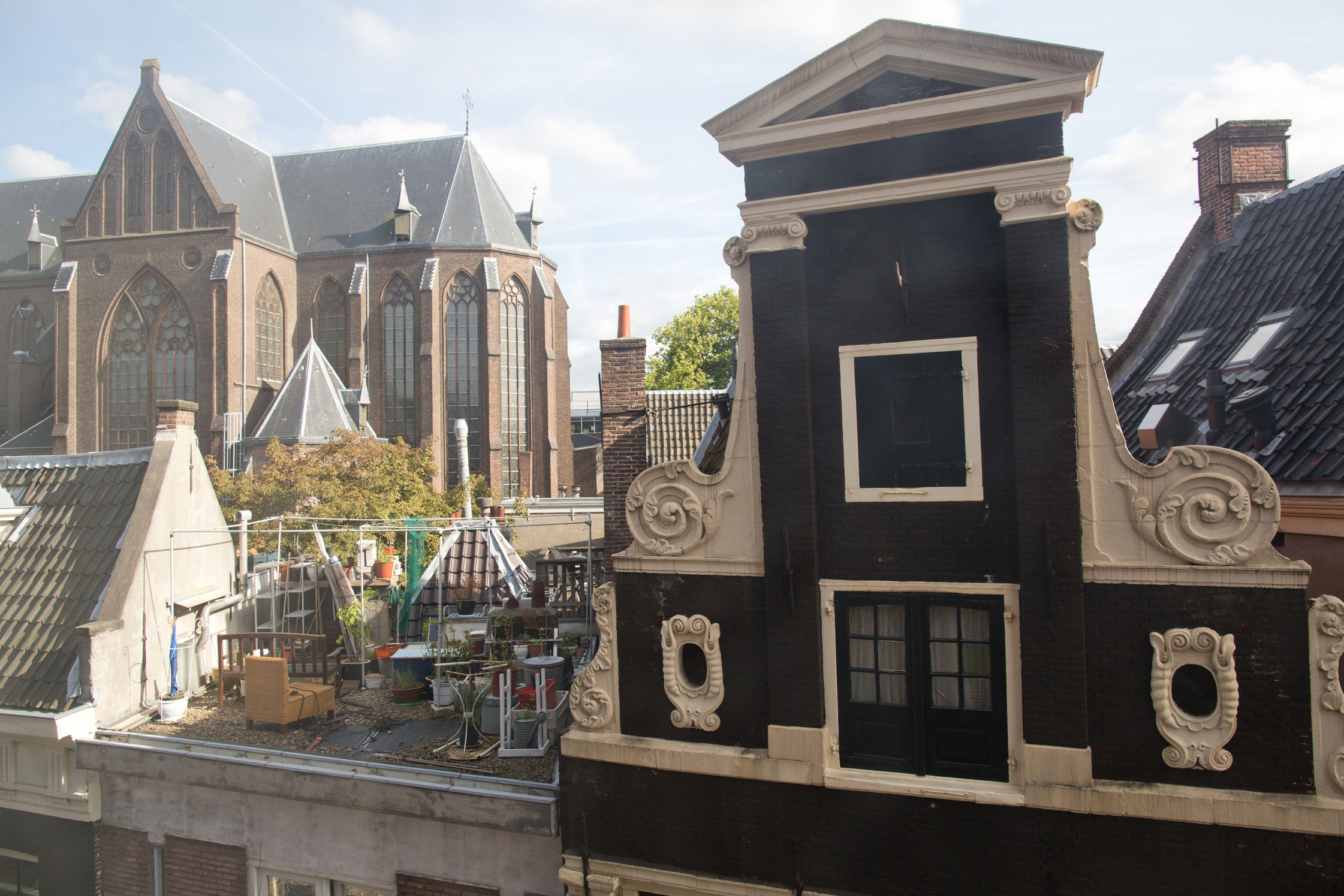 A monastery at Paros was her own castle. Abandoned by the monks who once lived here, Gisèle and her husband Arnold d'Ailly stumble on the Greek-style sanctuary in the early 60s. They are newlyweds, and just left a turbulent time behind them. Arnold resigned just years before as mayor of Amsterdam because of his extramarital relationship with the beautiful painter.
Paros feels like home. The thick white walls of the monastery feel safe, cool, and quiet; familiar. The coarse brick scrubs your hands when you touch them. She feels at home.
Gisèle remembers the days she lived at the enormous family castle Hainsfeld in Austria in the 1930's. She relives the feeling of solitude, she experienced in those castle-years, when she returned to Europe with her parents after fifteen years in the United States; her three older brothers stayed, busy studying or building careers. She was the much younger daughter, loved by everyone and daydreaming by herself.
Rebuilding the ruined monastery with Arnold, painting in her first floor studio Gisèle finds peace. Late dinners, cooked by her Greek neighbours and friends, bathing in the sea, collecting pebbles from the beach, entertaining friends visiting from the Netherlands, Germany, Austria, the UK, the USA, and above all enjoying the quietness off the monastery with her husband Arnold. He passes away only eight years in their marriage, leaving her with canvas, oil paint, the monastery, the sea.
It is quiet nowadays at her sixth floor studio at Herengracht. Only a vague rumble of traffic gives evidence to the place's location at the very centre of Amsterdam. 'Isn't it wonderful. The white walls, the white ceiling, the white floor panels, the light. This is just what one needs', the one hundred years old Gisèle smiles.
Born in 1912 Gisèle moved with her mother and father, a geologist for Royal Dutch Shell, to the USA. They returned in 1929, and settled at the family castle in Austria for some time and lived a life of noble. Loitering at the castle grounds, Gisèle's father one day took her apart, and said: 'You cannot grow up like cauliflower. What do you want to become?' Then the 18-year-old Gisèle replied readily: 'Dad, you have always known: I want to paint.' She was sent to Paris École des Beaux d'Arts. She loved it, but only one year into her studies, money ran out. Economic crisis hit Europa and forced the family back to the Netherlands, where shortly before World War II, they ended up in Bergen.
It was here that Gisèle's life really took off. The coastal village of Bergen was the very centre of the Dutch art world at the time. Poets, painters, and writers all moved here. Gisèle was introduced to Adriaan Roland Holst, a famous poet and writer. They became close friends, and, when Gisèle decided to leave art saturated Bergen for Amsterdam, he helped her find an apartment in the capital. She rented a cosy third-floor apartment at Herengracht. This was the place she had often dreamed of; it was the canal her grandfather used to live and work.
But it was wartime: German soldiers were marching in the streets, artists had to register at the Kulturkammer – Gisèle refused to sign up – men were forced to work in labour camps, and razzia took jews from Amsterdam to the Nazi death camps.
It was in early 1940s that Gisèle met Wolfgang Frommel, a friend of Roland Holst. Frommel, a German writer, fervent humanist, and outspoken criticaster of the Nazi-party had fled his home country just two years before. Frommel worked at a school where he took care of jewish teens, who had fled Germany as well. Now with the Netherlands under occupation, he needed a safe house for his protégés. He asked Gisèle, if she was willing to provide shelter. She agreed without hesitating.
Fifteen year old Claus Bock and eighteen year old Buri Wongtschowski moved in, and stayed at the third floor apartment until the end of the war. Wolfgang Frommel also stayed at the place permanently, others people found shelter temporarily at the hiding place that they code-named Castrum Peregrini: Fortress of Pilgrims. Gisèle made money with commissioned paintwork, that she used to support the Claus, Buri, Wolfgang, and the others. A dangerous task, since she had not signed up with the Kulturkammer, she was officially not authorized to work as an artist.
The people in hiding developed a strong bond. Unable to leave the apartment, they found solace in the arts, and especially literature. Reading the great German writers, writing poems, and stories, painting or drawing; the guys made it through the long days. Frommel and Gisèle kept up the spirit.
The third floor apartment has hardly changed since those war days. Little drawings cover the walls, old leather-bound books fill the shelves, and the chairs they sat on are still here. Stepping into the dusty apartment, feels like moving back in time. Death masks of Goethe, Napoleon, and Frommel hanging on the walls and stare blankly at visitors. The pianola, that had its engine removed to provide shelter for Claus or Buri in case of a razzia, stands in the corner.
Gisèle does not come here often these days. Through the years she acquired the entire building, as well as former school next door. She occupies the fifth and sixth floors. High above the city as well as the former offices of Castrum Peregrini, the literary magazine she started with Wolfgang Frommel in 1951. Nowadays Castrum Peregrini is a cultural centre that organizes debates, events, exhibition, and more.
But the patroness spends most of her time at her spacious studio at the top floor. Contently the hundred-year-old sits in a chair surrounded by her dozens of her own paintings, and a great variety of this she collected over the past century. Rocks, shells, fishbone, old tools, her father's geology hammer. 'Is it not amazing? When we moved here the place was almost ready to go,' she says.
Conversations have become more difficult to her the past year. Time and place sometimes get tangled up, but when confronted with her own work, Gisèle can still vividly remember. 'This was on Paros,' she points out an image showing the monastery she lived at with her husband. 'We would swim in the sea every morning.'
The Greek island definitely has influenced her life and work strongly. The origins of dozens abstract paintings showing circular shapes can be traced back to the reuse of ancient marble pillars in Greek buildings. Two tall figures, shaped like sails, represent Greek figures.
Gisèle looks peaceful and satisfied in her studio. The stillness of the place can almost be touched, when the conversation falls quiet. The city rumbles only vaguely in the far distance. Just the sky can be seen trough the large windows. She has built her own monastery, her Fortress of Pilgrims.
Gisèle d'Ailly van Waterschoot van der Gracht passed away in May 2013 at the age of 100 at her own studio. She leaves behind her own cultural centre Castrum Peregrini, which will keep Gisèle's spirit alive. Find more information about Gisèle d'Ailly van Waterschoot van der Gracht and Castrum Peregrini here.
This portrait is part of our ongoing collaboration with ZEIT Online who presents a special curation of our pictures on their site. Check out the special selection here.
Text: Thijs van Velzen
Photography: Jordi Huisman