Amidst the busy hum of traffic on Kottbusser Damm in Kreuzberg's Graefekiez, we met the delightful dancer, actress and model Elsa Loy in her loft apartment. During a tour of her home and rooftop with stunning views overlooking Berlin, we found out about her love of interdisciplinary exchange that has led to collaborations on dance, music and theater projects. Elsa's range of partners in the creative fields include photographer Christina Bohin, electronic music producers Ellen Allien, Gummihz and Oscar Schubaq, artist Jens Reulecke, director Mariana Ivana and opera singer Moon Suk – to name a few.
For Elsa, performance is about finding new expression through the combination of different perspectives, sights and sounds. When she is not teaching dance or working on new choreography, she can be found in her bustling Kiez. Surrounding herself with strong mentors and friends, individuality is something she respects above all else. Finishing our afternoon with a visit to her dance studio and walk along Maybachufer with her close friend and performance partner Isabelle Klemt, we got to know this confident lady who's offstage character is as engaging as her dramatic onstage presence.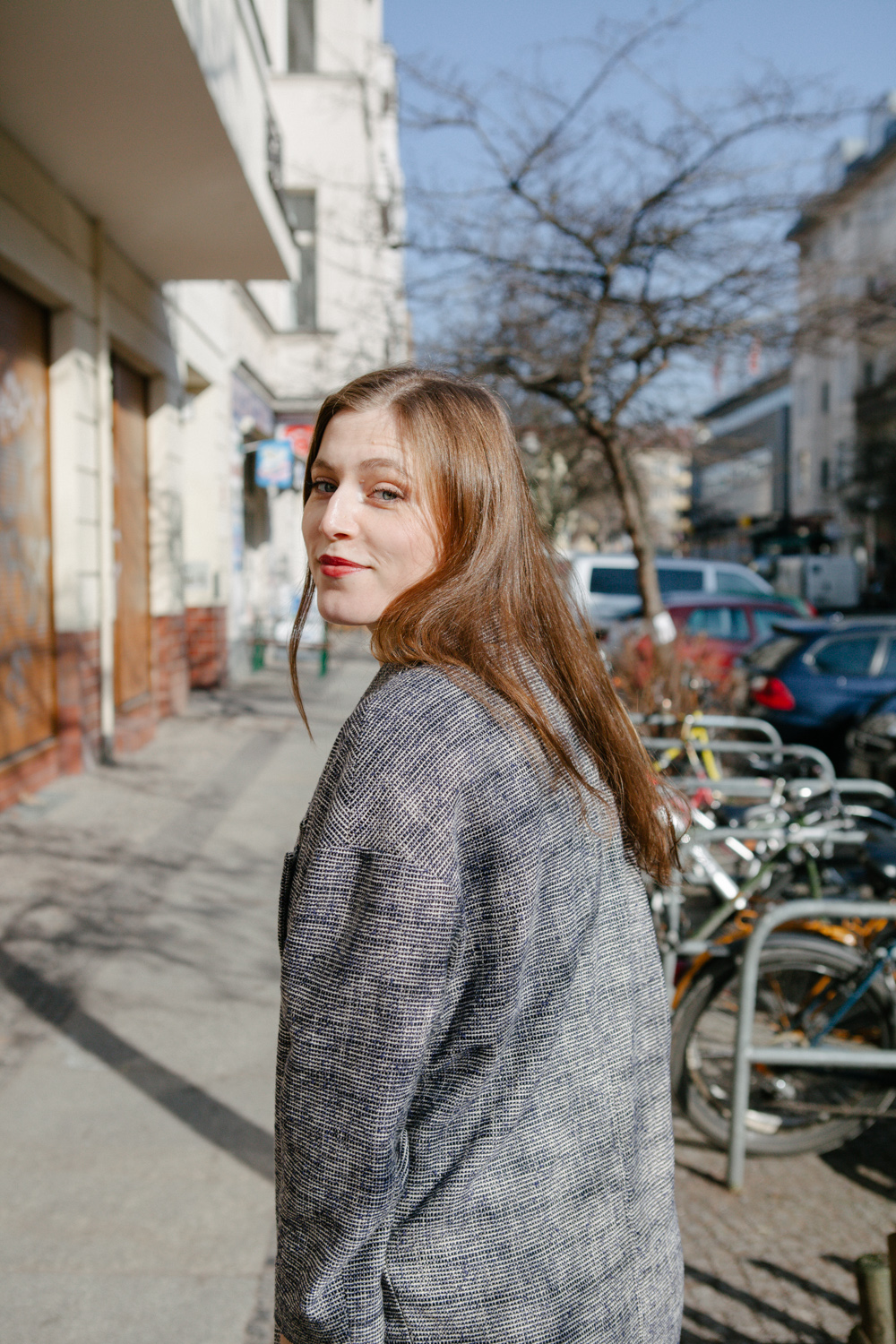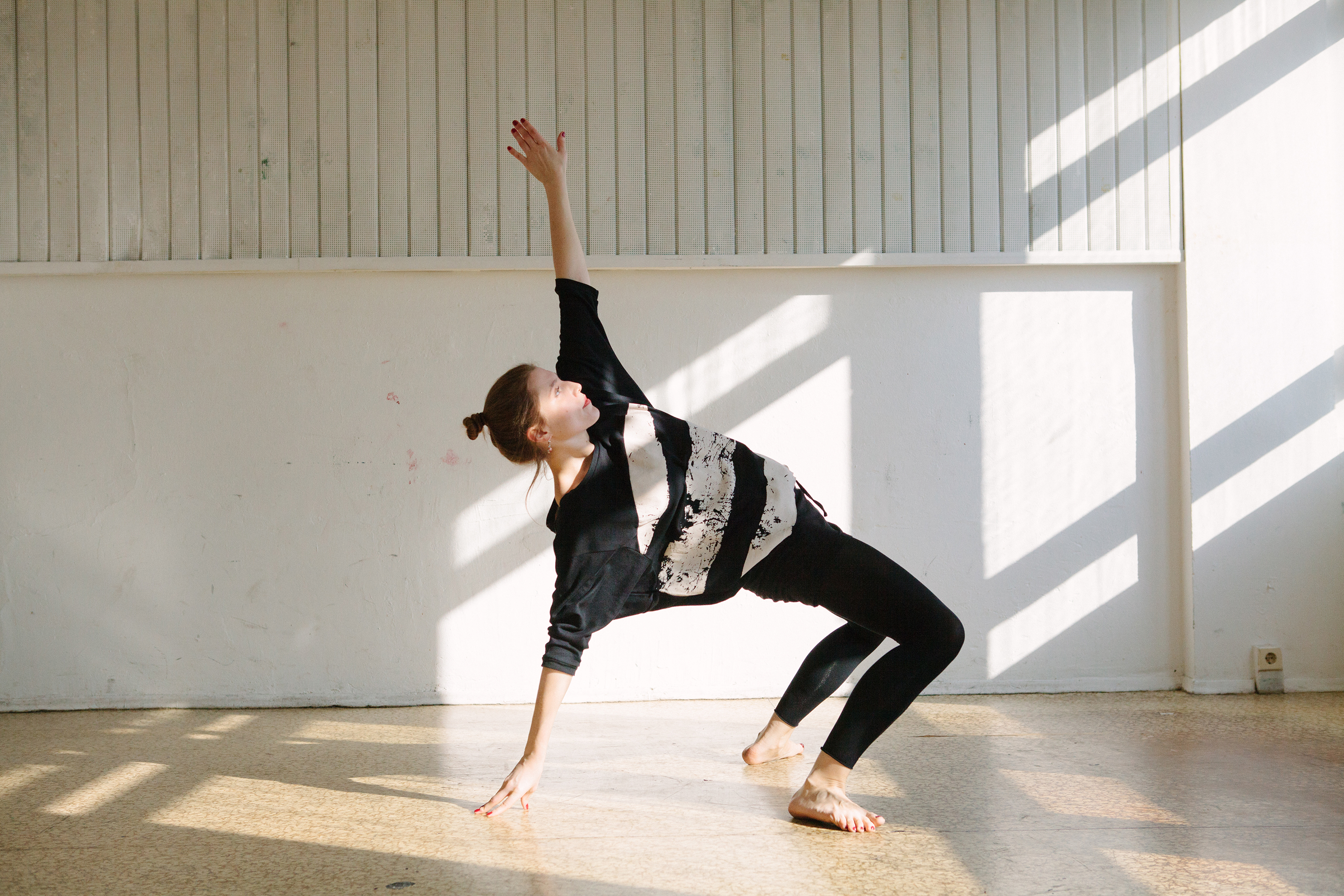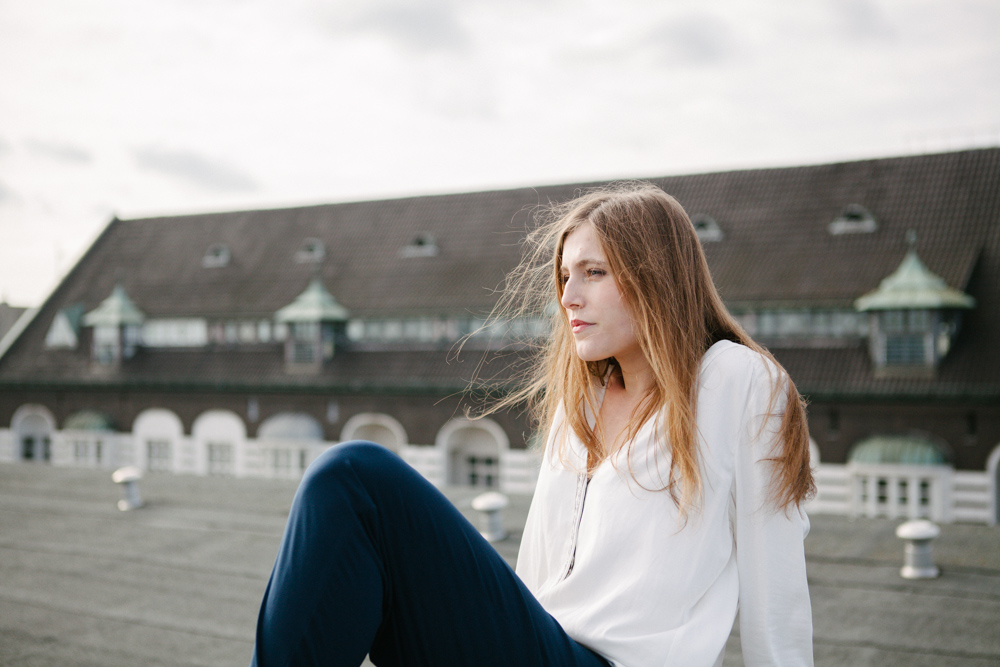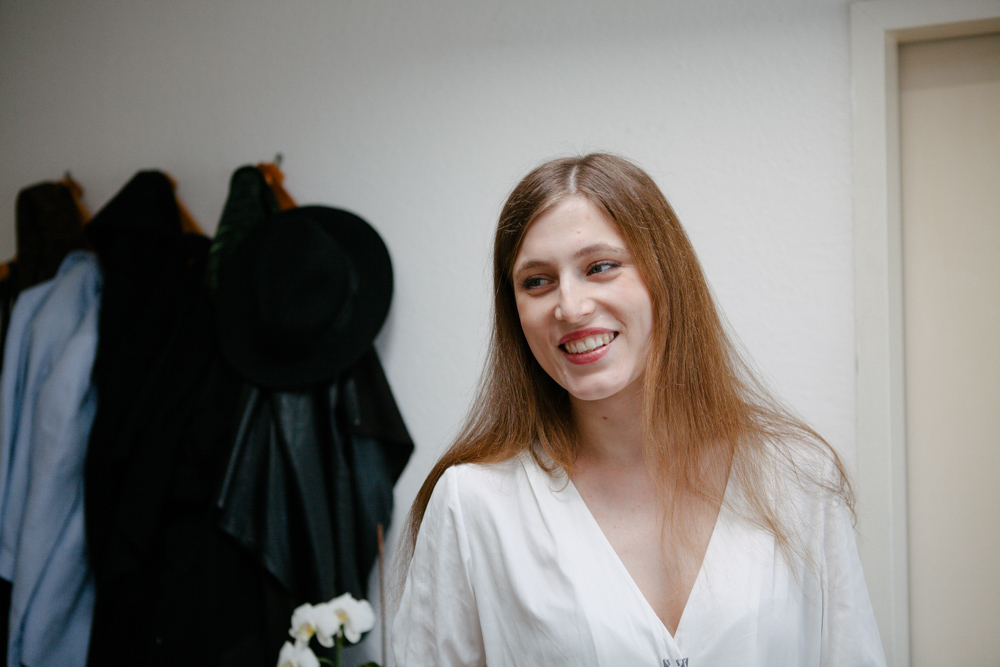 Your apartment has such a great vista overlooking the surrounding buildings and canal. Do you spend a lot of time outside on your balcony and rooftop in the warmer months?
Yes in summer we have a lot of barbeques with friends on the rooftop. I love having breakfast outside in the sun as well. Chilling with friends on the roof is a lot of fun and I have even done some performances and photo shoots up there. Most recently I did a magazine shoot. In fact I often see people on top of other buildings nearby doing photo shoots. It offers such a great view of my hometown of Berlin.
There are also lots of cranes on the horizon too.
Yes this is the typical ongoing, Berlin-style construction. I see the cranes everyday out my window. They are always there.
How long have you lived in this apartment?
I have lived here for over two and a half years now. I have everything that I need on my doorstep. My favorite thing about my space is the fantastic natural light that comes through two large skylights.
Have you always lived in this part of Berlin?
I really love my location in Kreuzberg. I have lived in Berlin my whole life and grew up in Charlottenburg and then later moved to Steglitz with my mother. Since I finished school I have been living here in Kreuzberg.
As a local I am sure you have seen the city change quite a lot over the years…
I love its diversity and pace. Although it can be difficult to see the city changing so fast, I love its mix of young and old, as well as this real multicultural feeling. I hope it will remain this way.
From what I can understand you do a lot of things at once: choreography, dancing, acting and modelling. Have you always wanted to be a performer?
By the time I was 14, I had already considered becoming an actress and performer. I joined a dance-theater group and after I finished school, I wanted to study acting. I also realized I wanted to do more with the body, and in fact for this reason I took up physical theater and modern dance. I preferred the idea of mixing different creative pursuits.
Were there any specific people who motivated and encouraged you to follow your path?
Yes, my mother was one of them. I think first she thought "ah ok, she wants to be an actress. Let's see where this will go," but after a while she realized I was serious and that I really wanted to stick with it. I think it is extremely important to have these figures in your life. If you don't have the right kind of support other people can influence your decisions and perhaps sway you into feeling like you need to do something more 'normal', or simply what is perceived as expected.
Is your mother an artist?
No she is a psychologist, and my father worked in chemistry. My mother undertook studies in painting though, so I guess you can say she is half creative!
Have you had formal dance training?
I was always part of a performance group that went in many different directions, whether it be dance, theater or acting. I have been a part of a lot groups and worked on many collaborations with other artists. I was involved in the performing arts with artists from the UdK, in which elements of dance were combined with performing with artworks.
So you have always had a strong interdisciplinary interest in what you do?
I have always liked having the choice to be able to work and move into a number of directions where I can mix and engage with others. I think this collaborative element is very important and always brings something new. I really enjoy this.
How would you describe your dancing style?
It is contemporary and there is a certain element of strength when I dance. I like performing with a kind of darker approach. I think this element is somehow connected to my theatrical background. There is a beauty to be found in this darkness.
Does improvisation play a big role?
Yes, especially with dance. It is in these spontaneous moments that great ideas emerge.
Do you have a set training schedule to maintain your fitness at a certain level?
It depends. I also teach dance a lot now, too. Sometimes if I have a project I will train several times a week, although it is not like in dancing school where you train every day for five hours. I teach at Fabrik Potsdam International Center for Dance and Movement Art, a really great organization that also has some amazing theater projects. I also teach at Hochschule für Technik in Berlin.

You have also performed at some really interesting venues and festivals over the years…
Yes, recently I performed at the Kosmostage Festival with my good friend here, Isabelle Klemt, a cellist. I really love working with Isabelle. We share a long and deep relationship, particularly in the way we react and feed off each other with music and dance. She is originally from the south of Germany and when she moved to Berlin we reconnected. Now we collaborate on classical music and contemporary dance pieces.
I find it personally very interesting to try to find movement that fits a sound. It is always an interesting experience to communicate through a different form of language and approach a piece of music from a different point of view.
Working with musicians and actors is a fascinating mix. That was the main reason I decided to pursue this kind of dancing: so that I could always combine and collaborate. There are some well respected artists who support my work, like the record label owner and producer Oscar Schubaq. He is really into electronic music but also diversifies into experimental music in an interesting way. I can see parallels in his music to my dancing style. There is also the photographer Christina Bohin who has been a great inspiration. Her work exists on the border of fashion and art. She likes to work with contrasts.
Are there any contemporary choreographers or performers you really admire?
I really like the choreography of Akram Khan and also Wildman Decables from Brussels – he is really strong. As I already mentioned I also loved Christoph Schlingensief's work. When you have different energies coming together within you, I find you can use them like tools and create something completely new. When I was younger, I worked with artists and did performances in galleries and at art collector's homes. I have always been into this kind of mix.
What are you working on at the moment?
I recently did a dance for a film teaser for the Berlin Berlinale and performed with Isabelle at a Schloss in Brandenburg owned by Christina Bohin. I also recently performed together with the musician Dr. Motte and opera singer Moon Suk, improvising with voice, percussion and dance.
When you are 'in the moment' and on stage, how do you find your focus and strength? Do you feel nervous each time?
Every time I am on stage my focus changes. In my normal life I am open, but not as focused as I am on stage and certainly more relaxed. I enter into a performance zone into which I am focused and free at the same time. In this moment, I somehow feel different and maybe more confident. As a performer you somehow recognize that this is the only moment you have. You have to simply be there. This is also why I like to be on stage: to be exactly in time. I am not just thinking of one thing and doing something else. When I perform I am in the present.
Do you have a favorite place in Berlin?
I am very lazy and I mostly stay in my area. For breakfast I like going to Ankerklause and for a drink I go to Fuchsbau. When I feel like going out for dinner, I love Cafe Jacques, also just around the corner.
So it is Kreuzberg and nothing else?
I sometimes work seven days a week so when I come home from work I don't like going to far. I love being in my hood. I am a bit lazy like this!
Thank you Elsa for showing us around your home and rooftop. It has been great to discuss your creative endeavors and explore your neighborhood.
This portrait is part of a series of women portraits, produced in collaboration with Esprit. As part of the series, interviewees wear their favorite Esprit styles. Find more information and additional pictures here.
Photography: Philipp Langenheim
Interview: Rachael Watts