Long hours and late nights are a fact of life in the food world so being asked to head up to Wedding for a 7.30am start is a daunting prospect. The cold grey drizzle didn't help much either.
All it took was one spoonful of creamy emker porridge fragrant with orange zest to make all that dampened grumbling melt away. We were here to meet Dylan Watson-Brawn, the ingenious young Canadian chef behind last year's Jung Grün & Blau private dining project to talk Ernst, his latest venture, his food philosophy and how he selects regional produce. Along with his lovely girlfriend Maria, his sous-chef Spencer, our mutual foraging expert friend John and their MINI, we were going to zip around Berlin and into Brandenburg to visit some of his favorite suppliers. A couple of cups of strong coffee spiked with local goat's milk later and we got onto one of our favorite topics of conversation: the mystery of Japanese cooking. Surely a mentality that encapsulates Dylan's culinary approach.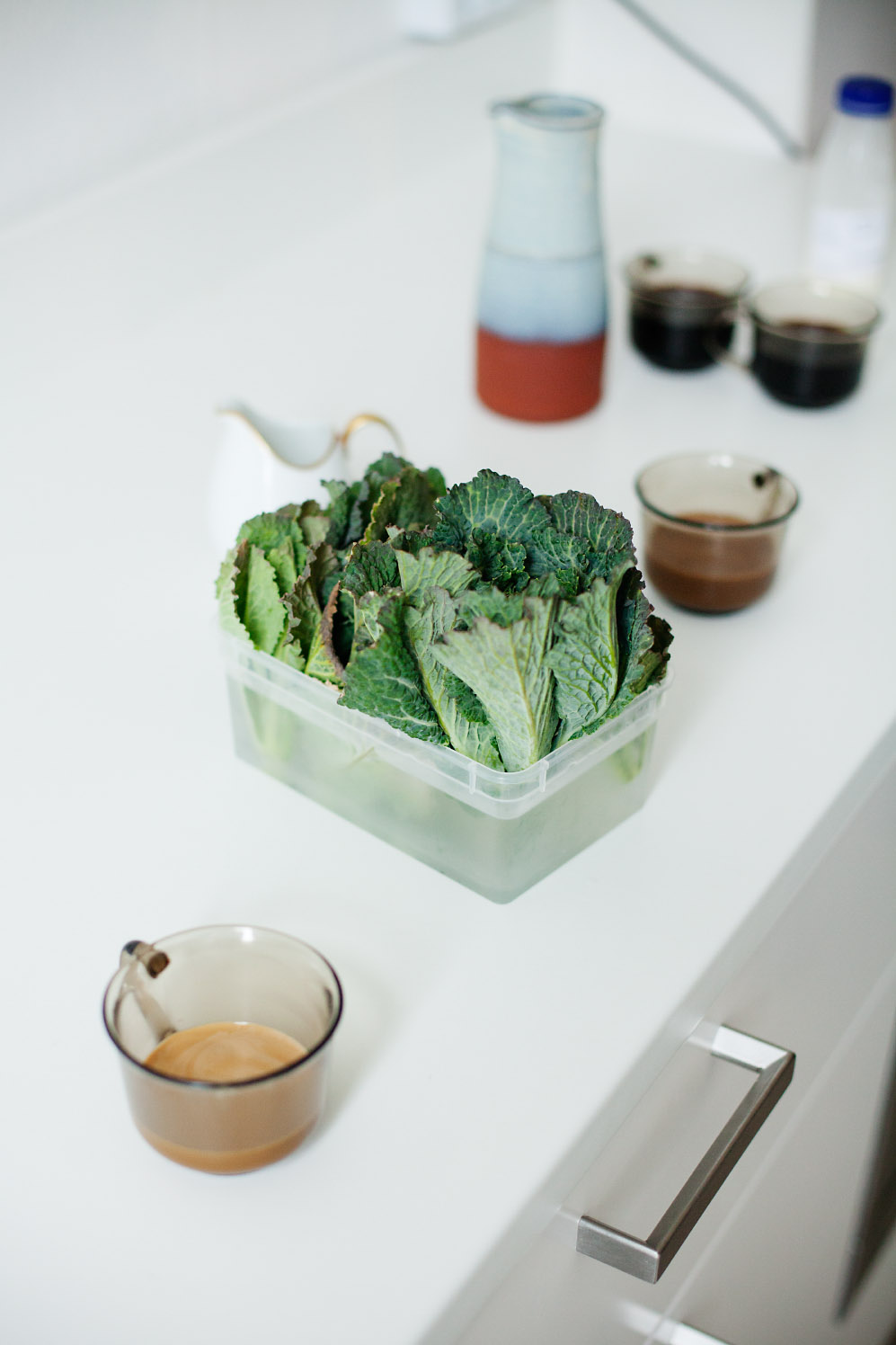 "It's about the dishes, the setting, the contemplation associated with it, the pureness and appreciation of the product. It's the opposite of, I'd say, western cooking. It's about the subtleness of dashi, the aroma and how everything is very focused."
Dylan's Guide in Berlin
It's interesting how the only acceptable 'exotic' ingredients and techniques the French use in cooking are Japanese. Soy sauce is about as wild as they get in classic French training.

Indeed, the best Japanese restaurants outside of Japan are in Paris. I'd say maybe London but if you want to have the full spectrum from ramen, udon, all the way up to sushi or kaiseki, it's Paris. Just in terms of the quality of produce being so good, that you can really execute food on a similar level to Tokyo.
Already at the age of 14, he was going to one of Vancouver's top brasseries on weekends and his father, soon seeing a true passion forming, gave him an interesting proposition: stop going to school—which he wasn't enjoying—and devote himself to learning cooking. A fateful trip to Tokyo together led to him being the first westerner to train at Ryugin, a ruthlessly perfectionist 3-star Michelin restaurant.
Traditionally budding chefs would study for years, covering everything from emulsifying mayonnaise to whole animal butchery, then apprentice in a famous kitchen, ideally with some Michelin stars to its name. The idea was to have a rounded experience of the trade before you even thought about beginning to cook properly or propose dishes. In reality, it means working intensely long hours doing dull repetitive tasks like peeling vegetables or shucking oysters for a pittance. Plus, the pleasures of being screamed at or abused by any senior staff having a bad day.
Herb Tasting at Prinzessinnengarten
In 2009 a former wasteland in Kreuzberg was transformed into a prosperous urban garden with organic herb and vegetable plots. Prinzessinnengarten (Princess Gardens) is a sample of rural life in the heart of the city where visitors can harvest fresh produce themselves or enjoy seasonal dishes at the kantine. Once there, we were greeted by forager Jonathan Hamnett who had prepared a platter with a variety of greens for us to taste.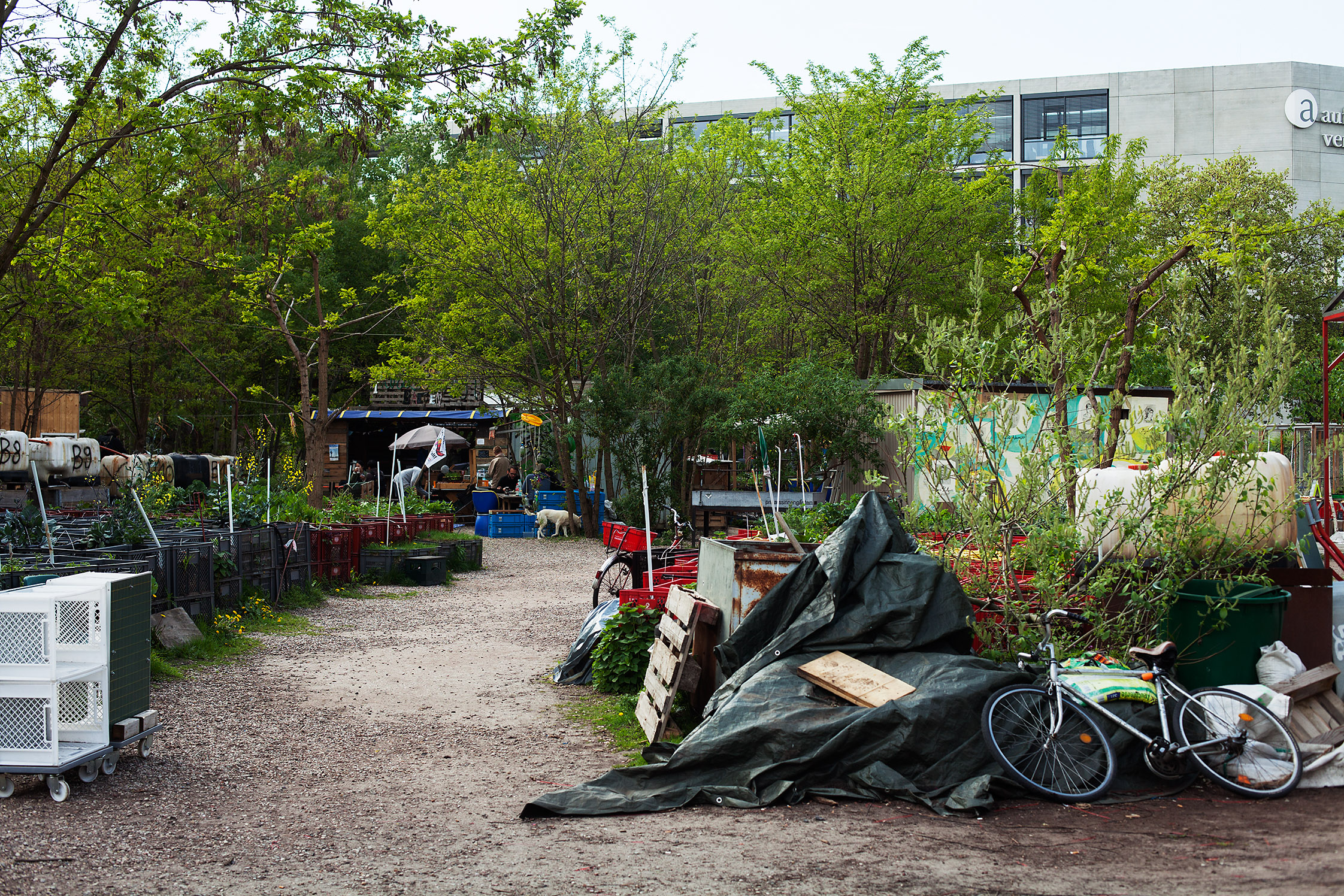 Tell me a bit about your learning process.

I never went to school, I just worked, read books and cooked. If you want to work in those restaurants, it's what you do anyway. You have very little free time and in your free time you keep learning more because there's always so much… I stepped into a kitchen where I was honestly so ill-equipped to be there. I think in every situation I've been in, I've been like that. So you're always like: more to learn, more to catch up on.

Then, after Tokyo you went to New York. What was it like being at Eleven Madison Park's kitchen?

It was a really interesting experience. It was a huge kitchen, 70 people. It's also a money crowd going there. Daniel was like that for a while, it was the restaurant that if you make seven, eight figures that's where you go eat. A dinner for two is around a grand, and that's before wine! I learned a lot about working cleanly, organization and how intense those kitchens can be. New York is a really competitive place but very energetic at the same time. I've heard about kitchens in New York where people would be hiding pots from each other and sabotaging each other. France is the same. Everybody hates each other in the kitchen and wants everybody to fail secretly. Or, not so secretly.

You also spent time at Noma. Was Scandinavia and that part of the world something you were interested in?

Yeah, it was, or it still is, my style of cooking, but it's not my favorite anymore. Obviously Noma's food is amazing. But, also, one of the most incredible things about Noma is the way they do their service. The way their front of house works is totally different. It's so much more casual. Not so uptight. But still there's this level of formality, but they come to the table: "What can I do for you guys today?" You got your reservation, you're here, relax, that kind of thing. And that's pretty awesome for a place that could be so pretentious.

I went to eat there and the food was really good, but the service was incredible. Just totally different. And I like both extremes. I like that, but I also like the service of a restaurant like L'Ambroisie (a legendary 3-star Michelin restaurant in Paris), which is so traditional and so typically French. Places where the maître d' is some snarky French guy who's going to make a comment if you order langoustine and then lobster, you know, and be like, "No, no, no. That would be an extra €70 for me but you just can't do that."
Foraging around Schloss Glienicke in Wannsee
Dylan's friend and expert forager, Jonathan, took us to Wannsee to source and gather common edible greens which can be found in any woodland, park or even bit of overgrown land.
A foraged salad is invariably more nutritious than a store-bought lettuce, simply due to the great number of different plant species in the wild version, each of which have high levels of vitamins, minerals and varying positive health benefits.
Many of these plants have an added value in the story of their heritage before the advent industrial farming. Several are being marketed using exotic names, such as the health supplement Tibetan Goji Berry. As Jonathan told us, it's a species of boxthorn, now common all over Europe, that grows on the canals of Berlin as happily as it probably does in the wilds of Nepal.
A few foraging tips from Jonathan: patience, notebook, focus. Don't eat anything you cannot identify. Don't eat everything you can identify. Learn as much, if not more, about non-edible plants as you do about edible ones. Go on forays with experienced foragers; it's a quicker and safer way of progressing.
Bio-Dynamic Farm
The key to Dylan's cooking is produce. This is where his Japanese and New Nordic training shines through; seasonality and origin so highly prized in these kitchens. If you work with the best meats and vegetables, very little process is actually required to amplify their natural flavor. All it needs is perhaps a complementary texture or using one ingredient in various different ways.
We traveled out to a small farm in Brandenburg where Dylan buys his tomatoes, root vegetables and chillies. Dylan's go-to farmer, works with biodynamic principles, an agricultural philosophy developed by Rudolf Steiner in the '20s as a reaction against increasing uses of chemical fertilizers and industrial techniques. The farm is seen as a living ecosystem, with particular attention paid to soil health, natural techniques used to correct problems, spiders encouraged to trap insects, cow horn fertilizer to enrich soil and crops planted by the lunar calendar.
"Whenever we look for herbs we not only learn but get inspired. It is an example of why diversity is important for plants; small changes in species or flavor result in new possibilities in the kitchen. We went out to the farms less to pick up product and more to interact with the farm and land itself. To understand the processes underway and follow the dishes we prepare from beginning to end."
Gut Hirschaue Roe Deer Farm
We're here at a roe deer farm. Tell us about it.

Basically, at this place they free-raise Sattelschwein (a heritage German cross-breed) and roe deer and I've heard really good things. They do the shot to the head thing out in the field. The main problem with meat here is that the butchery is horrible. That's the big issue in Berlin, you have these beautiful animals and then the guy who butchers them, because of all the regulations, is some thug. Like, 30 seconds to split a pig! World record!

How much does meat appeal to you in terms of your cooking?

I'd say we cook 95% vegetables.

Is that a conscious decision?

I have much better access to high-quality vegetables than to high-quality meat.

So if you were to live close to sources of high-quality meat, you'd be happy to use that?

Maybe, but I still think vegetables are an integral part of my cooking because I feel like I have more control of the actual product. Meat is just such a disaster in terms of the consistency, you have to find people like Christoph Wiesner (an Austrian Mangalitsa pig breeder) to get the quality and transparency you need to properly prepare it.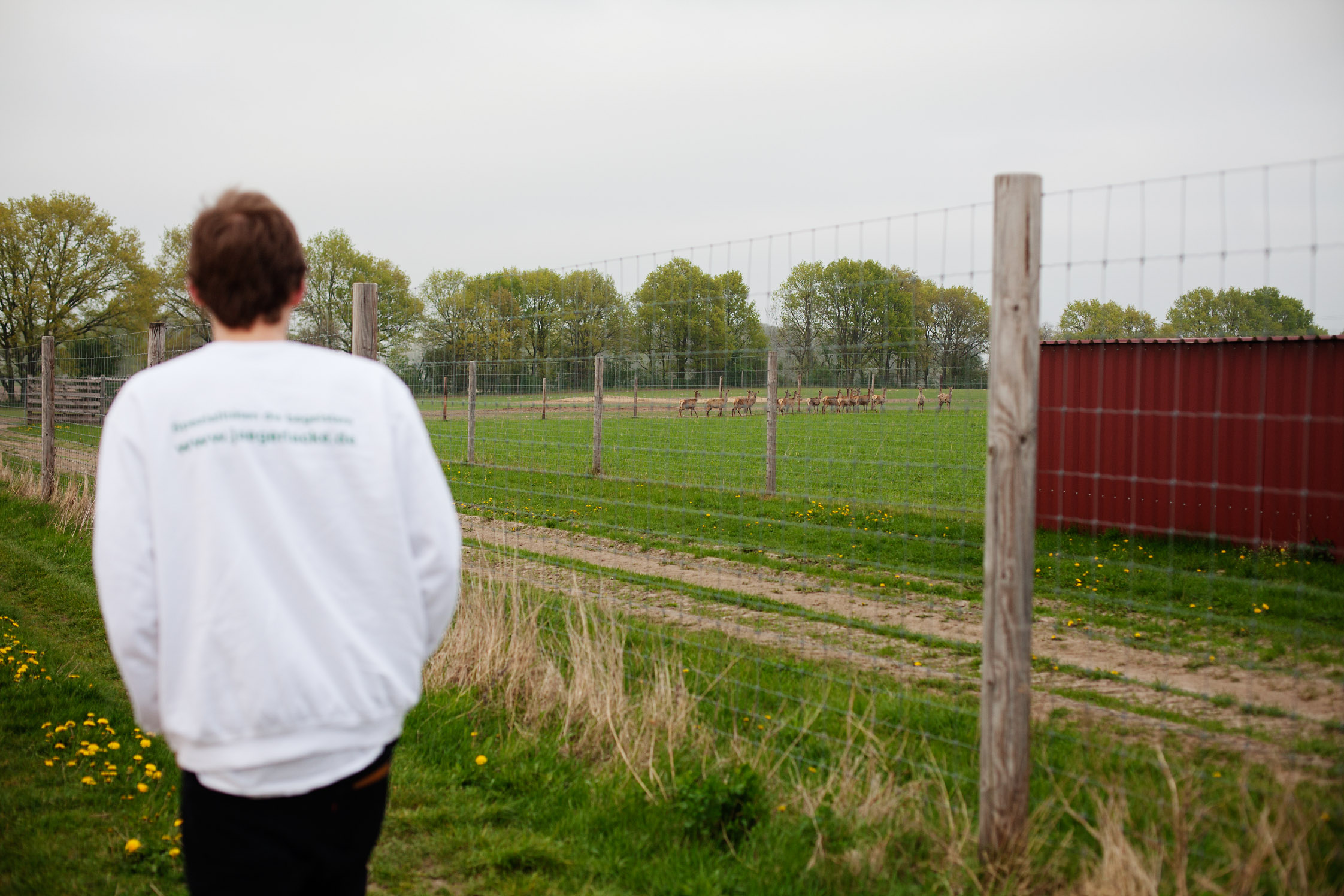 Do you feel that it's starting to become a more common occurrence across more forward-thinking kitchens, the move against meat, more vegetable-driven…

Compared to Germany, in the UK there's much more of a shift in terms of healthy animals from quality farms tasting better. They're better for charcuterie, aging and for all the things you need. In the last five or ten years, there's been a shift from ultra young, mild, tender meat to much older animals with more flavor. It's a matter of finding new ways to make them tender, specifically through ageing. I just feel like that hasn't happened in Berlin because a lot of people think of dry ageing as a novelty as opposed to an actual technique used to prepare meat. It's something to do with the discrepancy between the prices at Aldi and the prices for a legitimate, ethically raised chicken. You can buy a €5 chicken at Aldi and then the chickens we buy are €45 chickens. The whole chicken.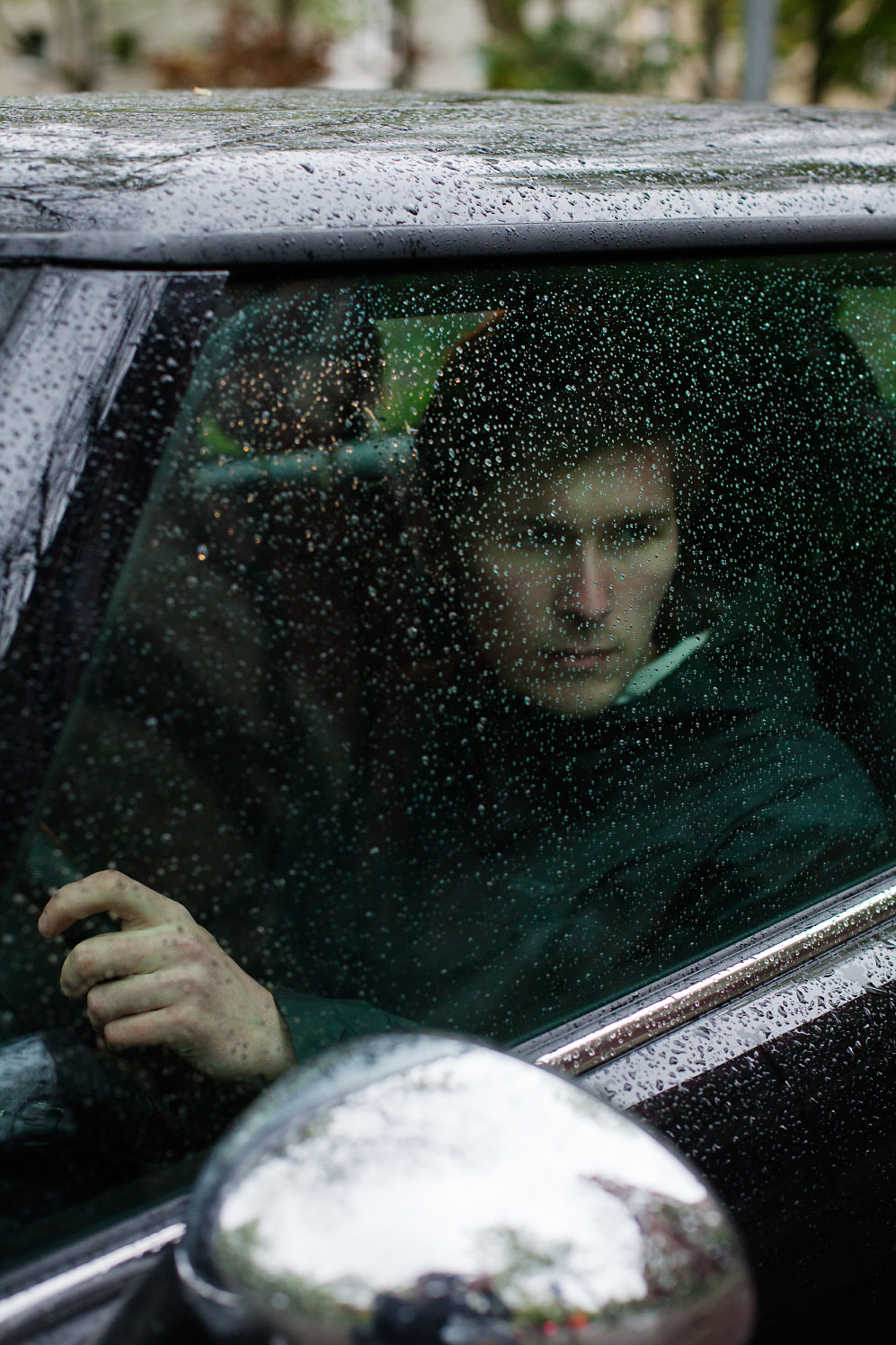 Market at Winterfeldt Platz
This is where Dylan comes every week to see what's in season and to get inspired. He told us a bit about his favorite farmer's backstory and picked up some wild salads.
Does she want to sell in more markets?

She's very anti-establishment. All the Berlin Michelin restaurant guys come to her and ask for her tomatoes but she's like "You can come to the market and you can send someone I don't know but you're not going to buy more than a basketful." She grows some really crazy stuff and they were like "can we get 100 kilos of this or that," and she was like "nope."

A wide range of edible greens grow along the margins of her fields, like wild postelein, a couple of varieties of lamb's foot, dead nettle and some of the stuff Jonathan was walking us through. Her salads are really good because they're getting watered and they're growing in a biodynamic way, it's a far more fertile soil. She grows lemons in Berlin, which are really nice, surprisingly. It's a traditional Sicilian variety. Thick-skinned, big meaty ones. At this time of the year, there's not too much. I think we got her first radishes. She has a pond and is growing watercress this year too.
What's the difference of buying something that's growing seasonally and over time, compared to what you can get in, say, Lidl?

It's all about optimization of the soil's nutrients. Putting nutrients back in at the end of the year. You have to be very conservative with what you have in the soil.

I would say that seasonal purchasing is more about supporting local agriculture because small local farms only have that growing capability unless they have a special setup. It can get to a point where a lot of these farms are desperate and they will buy tomatoes from the wholesale market during winter because they need to sell something. So it's beneficial in terms of growth. If small farms are successful then they become something that other people might want to get into the business of doing and it turns into more than just a passion project—it's economically feasible for other people to do. So for me, holistically, that's the most important aspect. Also, the flavors are just much better. You're getting the optimum time for each product, the optimum freshness, or if something needs age, it gets the age it needs.

Is it product or process that defines the menu?

It's completely product based. A lot of chefs come up with techniques first, before finding their products. For me, it's completely the opposite. It's the product and the interaction with the season first. It's the association with the farm or seasonally specific textures, something like that.
Dylan's Apartment and Ernst Restaurant
After a day of foraging, tasting herbs and sourcing high quality products, Dylan lays his finds on the kitchen table and takes his sharpened knives out to prepare a wholesome meal. Japanese knotweed, fresh deer meat and tamari sauce from homemade beluga lentil miso.
What sort of stuff are you working on now?

This weekend, we're working with spring lamb and the year's first fresh eggs from one of our producers. They have traditionally bred chickens without the hormonal correction that makes them lay eggs all the time. He has a mixture of Marana chickens, Poulet de Bresse and some others. What I didn't know is chickens stop laying when the days get shorter unless they have hormones. So they conserve their energy. The eggs are super rich, like Japanese eggs. The whites have a lot more flavor, and the same with the yolks, they don't have that fattiness which I think can be just a negative quality.
Are you preparing any new dishes?

Yes, we're serving a new dish with trout that we grill over charcoal really slowly for an hour and a half, warming it gently, then quickly searing the skin over hot charcoal. We serve it with eggs, whipped like a zabaione, then firmed up on a hot plate. So it's egg yolk, fresh trout, salad. Then for the the beer pairing we're doing some coriander-like, spicy notes and a more aromatic wine to give it a herbal kick as well as minerality.
This portrait is part of our 'Guided and Curated' series produced in collaboration with MINI Germany. Selected individuals give us insight into their cities through guides tailored to their area of expertise. 
Dylan is the chef and founder of private kitchen Ernst in Berlin.
Jonathan Hamnett is an expert forager who helped us gather a variety of wild edible greens. He runs weekend foraging and outdoor living workshops in Brandenburg – more information here.
Photography: Christoph Mack
Interview: Tommy Tannock