Dean Di Simone is an industrious man who juggles a seriously busy schedule. As the founding partner and executive director of the award-winning design agency, Tender Creative (recently merged with VSA Partners), he has worked with high-profile clients such as: Converse, M·A·C Cosmetics, and Sundance Channel. To add to this, Dean is also an investor in the virtual auction house, Paddle8, and the American partner for, Tokyobike – a Japanese bike and lifestyle brand, soon to arrive in the United States. With an undergraduate degree in engineering and a masters degree in architecture from Columbia University to boot, this dynamic overachiever has imparted his experience over the years teaching design at several prestigious institutions. Living alone, he often jokes that perhaps he is doing too much, as he admits, "It's a little scary sometimes".
Born in Ohio and raised in New Jersey, he is now firmly planted in New York City. His exploratory vision clearly translates into his home as well as his work. Di Simone resides in a 17-windowed loft in SoHo that he gutted and renovated, transforming the industrial space into an inviting home with a minimalist touch. With a keen eye for detail, this oasis houses a range of special items organically acquired on Dean's various travels giving life to this expansive space. Here one can spy vintage finds, locally sourced custom-made furniture and objects of interest from Japan that hold a special place in his heart.
This story is featured in our second book, Freunde von Freunden: Friends, order within Germany here, or find the book internationally at selected retailers.
This portrait is part of our ongoing collaboration with ZEIT Online who present a special curation of our pictures on their site.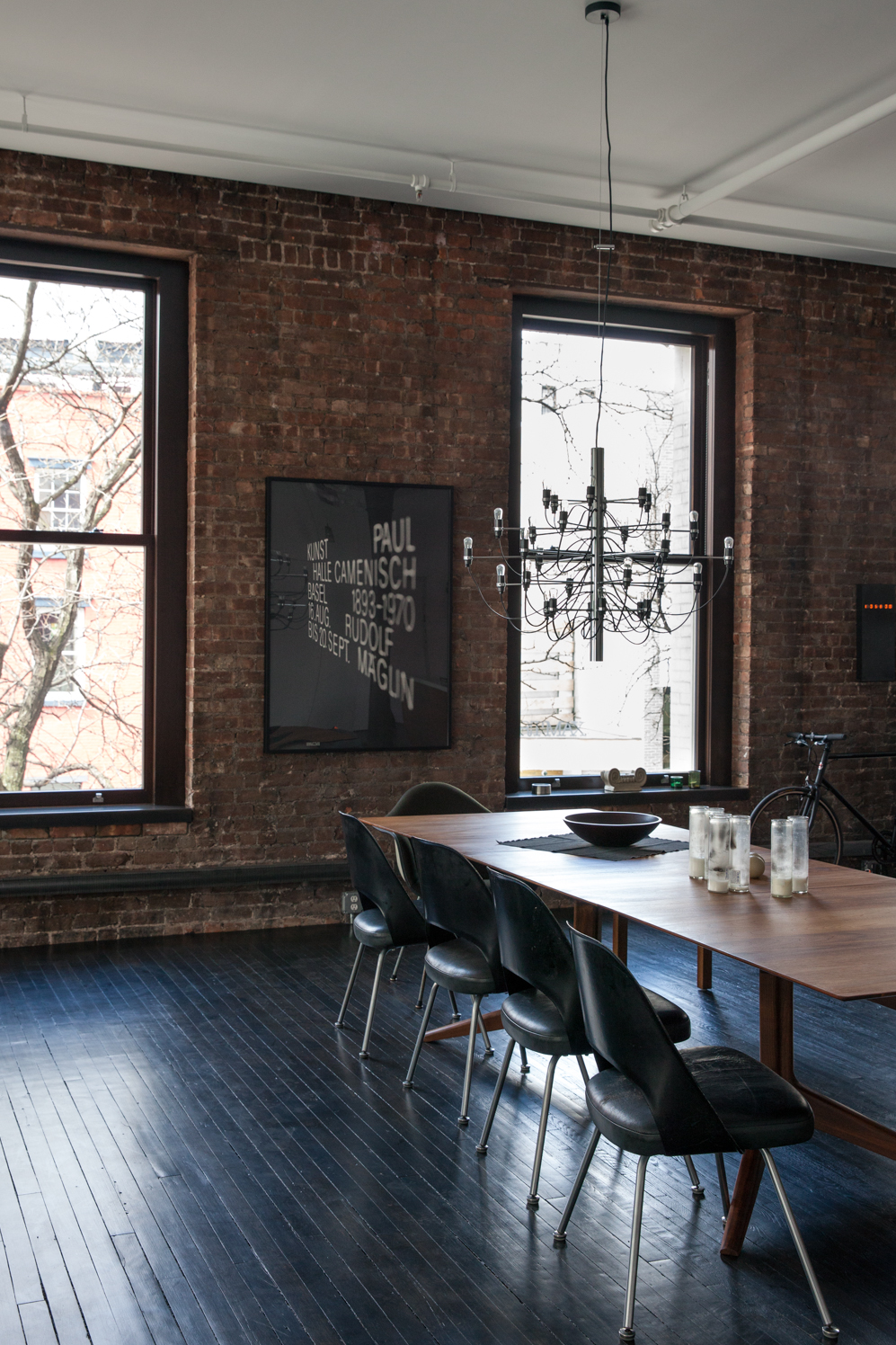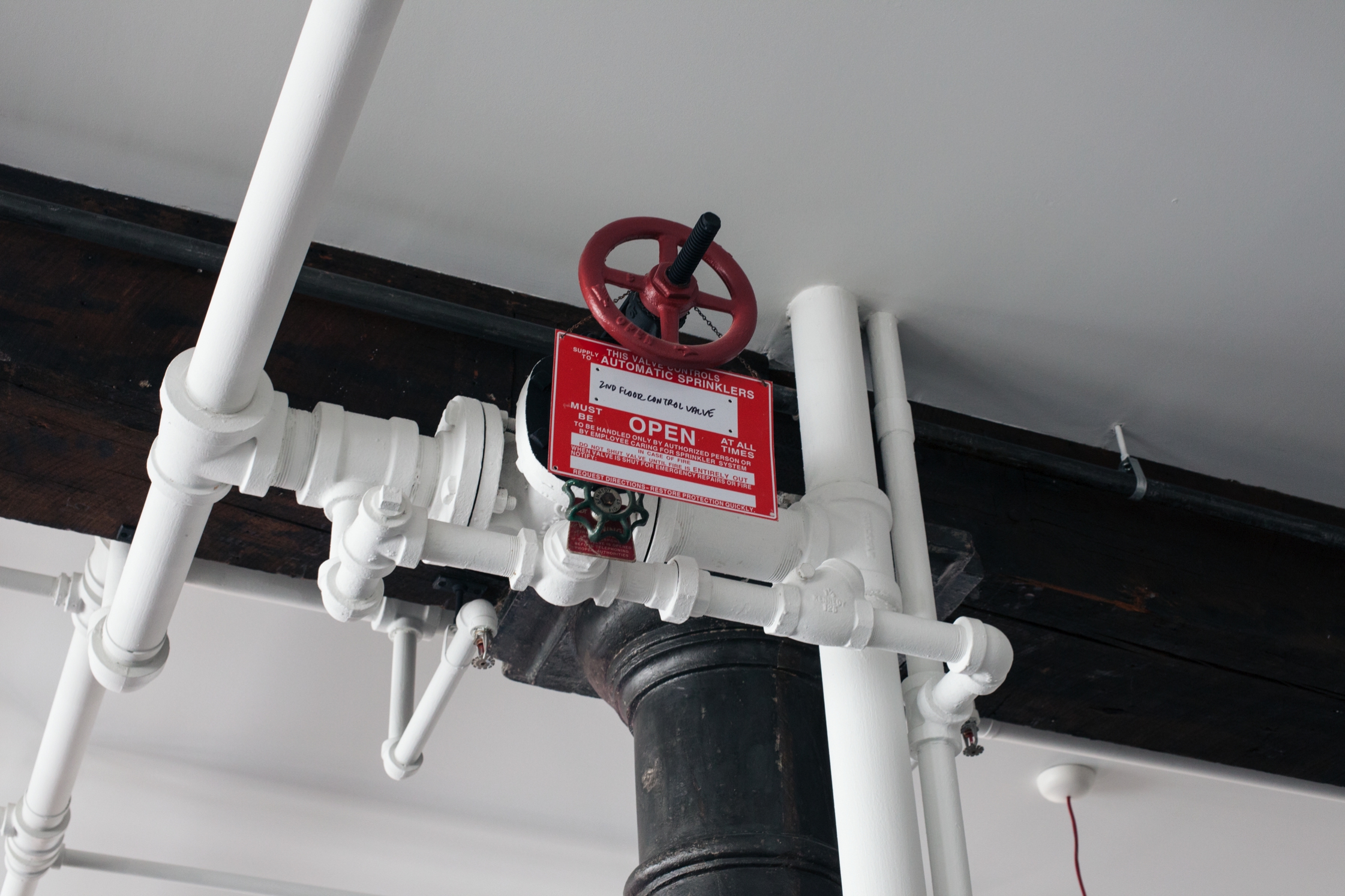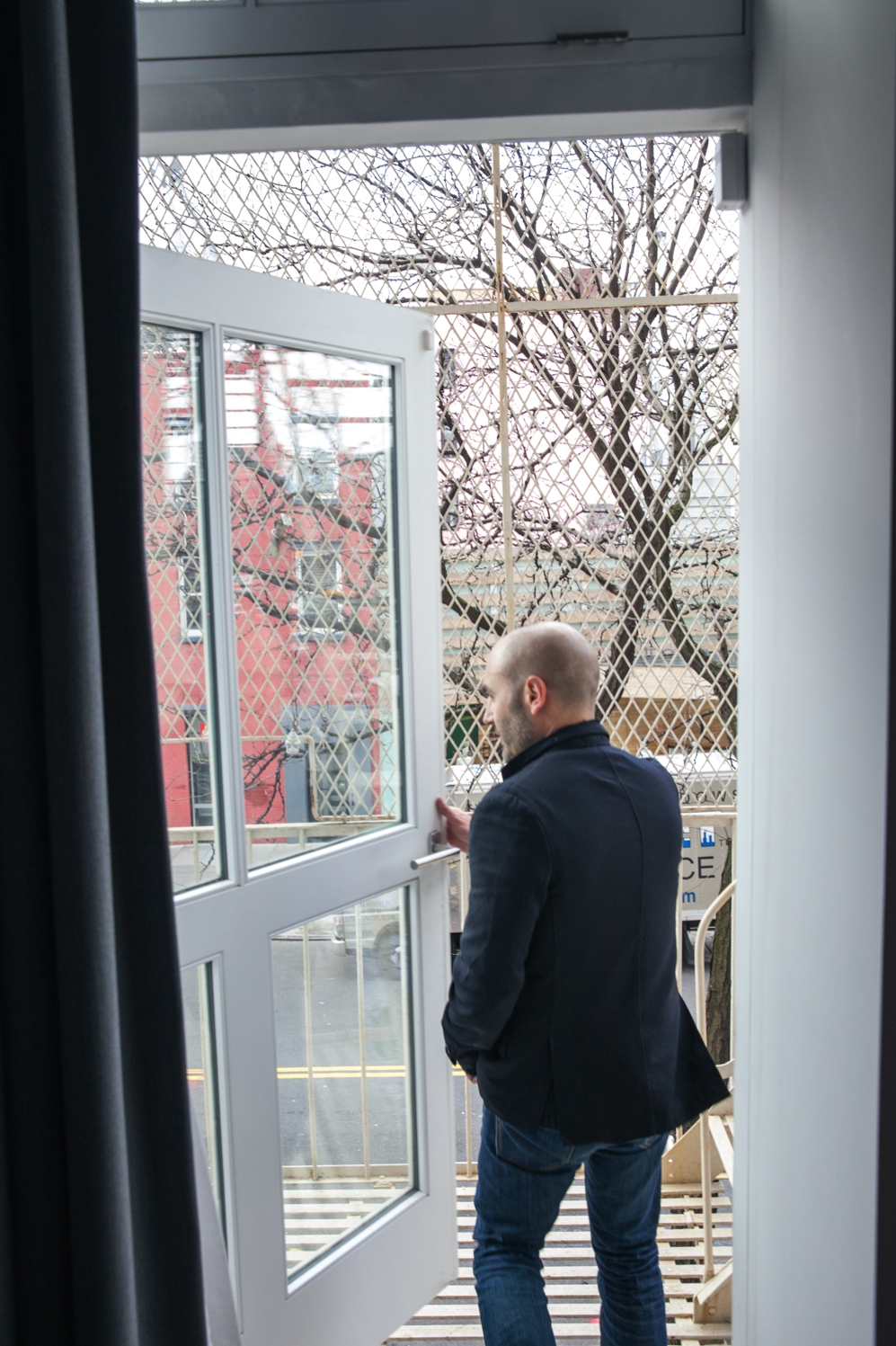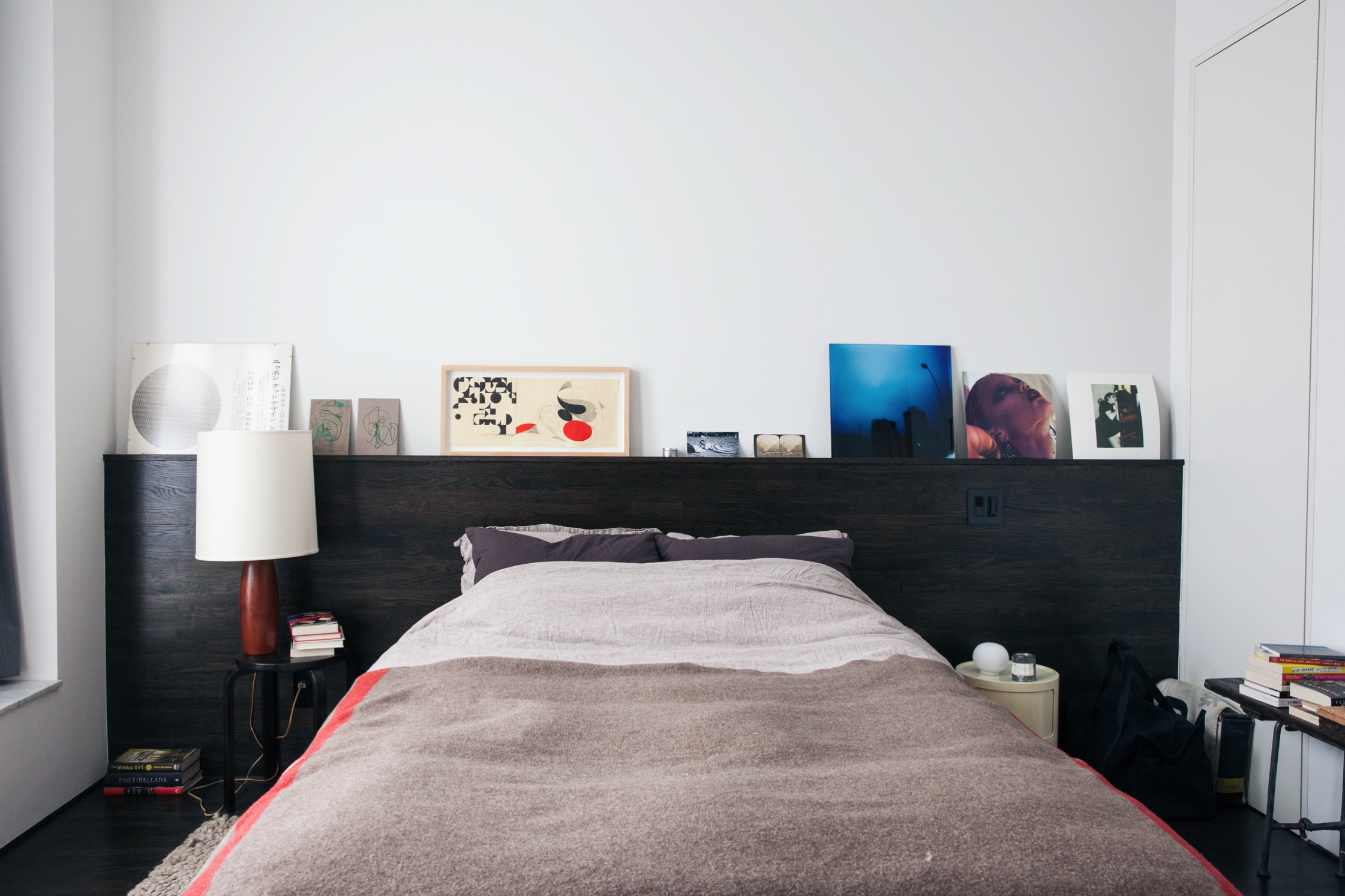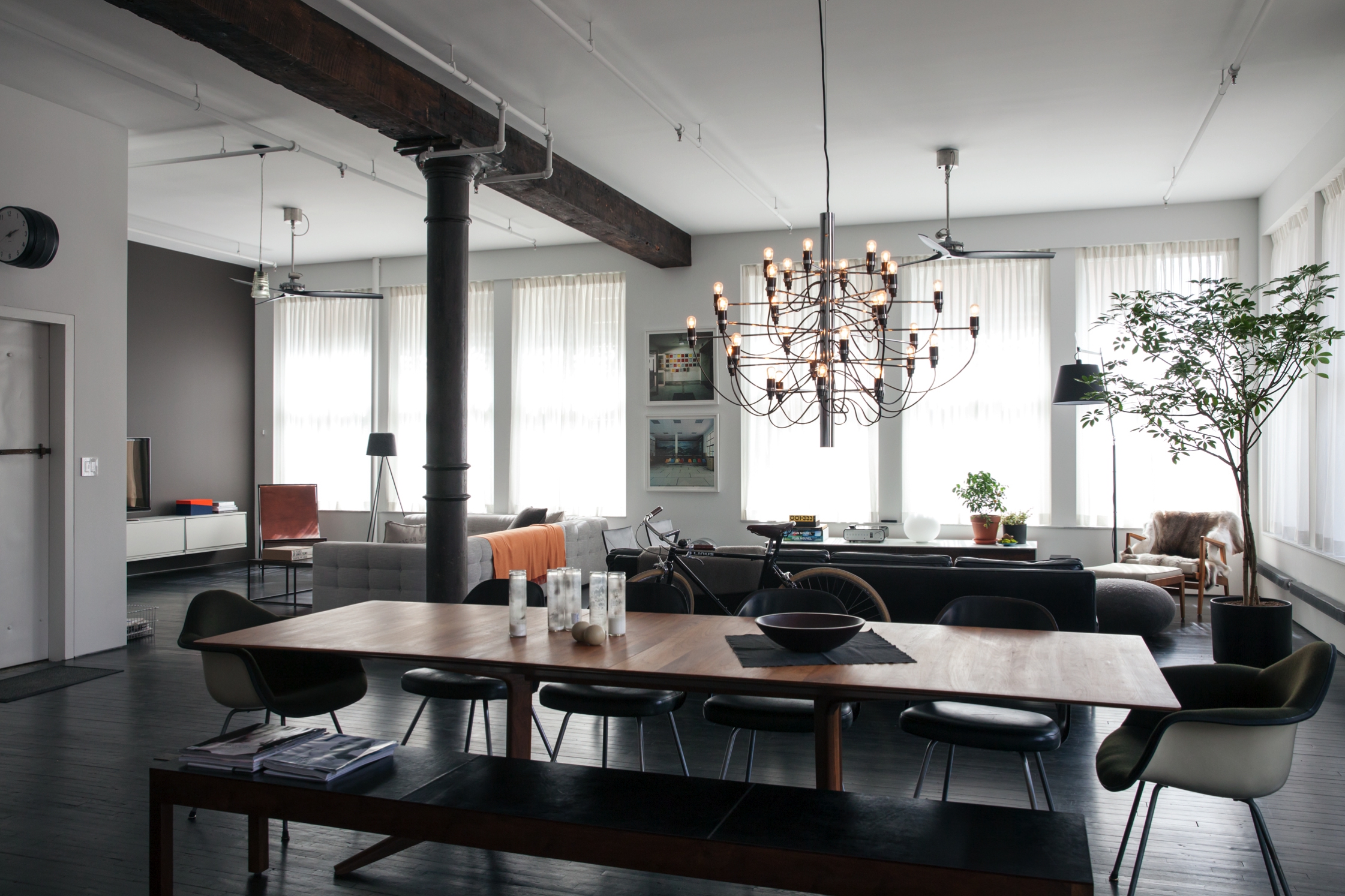 You're a man of many talents. If someone asked you what you do, how would you describe yourself?
First and foremost I am a designer. I am an owner and executive director of a design agency. I am also an entrepreneur and investor. I have a handful of companies I advise or have a hand in – and they are all related to design in some way; like Paddle8 and Tokyobike.
How does being a visual designer influence the way you have put your home together?
I love the idea that the more open the space the better, and letting it be defined by objects. A lot of the stuff in the apartment is new. There is also a lot of vintage objects – like the Japanese toys – 'Kokeshi' from the '60s – that I found in Kamakura, where I was visiting the Amida Buddha statue with friends from Tokyo.
I am also a big fan of good lighting designers. So in the apartment there are a lot of fixtures that have significance to me. Above the dining room table is a very famous Italian designer from the '50s. I have Tom Dixon lighting throughout the loft. Dixon employs an industrial, old school methodology of pressing glass and fabric forming that I love. He appropriates traditional heavy manufacturing to create simple yet dynamic objects.
Why did you choose SoHo to live?
There are very limited lofts in New York where you can actually design something in, so SoHo became really interesting to me. My office is also just a few blocks away so it is really convenient for me.
Now that we've seen the living room, can you tell us about your non-traditional kitchen?
The kitchen itself was a fun exercise. As you can see there are no tall elements; there is no standing fridge, there is no hood over the stove, there is nothing but counter. I wanted it to appear almost like a piece of furniture.
Do you cook?
I do cook, but not often. And when I do, I take it seriously. That's probably why I don't cook so much – because if I am going to do it, I make a big deal out of it and then you just – you can't do it! If it's a group I think cooking is great. If it's for myself I think one of the best parts about New York is that we have access to so much incredible food and diversity and culture so I try and get out there quite a bit.
Well you've got a great dining set up to go with it when you do.
There is a company called BDDW that I absolutely love. They made this wood and leather bench at the dining room table. It has allowed me to be flexible, having anywhere from eight to twelve people at the table. Also my friend Kyle – of Sit and Read in Brooklyn – helped me source a few things that he then upholstered in a unique way. He found two original Eames shell chairs that he re-upholstered with army green pea coat wool, and vintage Eero Saarinen chairs which he re-upholstered with beautifully worn black leather that he salvaged from a mid-century couch. He also found a Harvey Probber black leather sofa for me, two double-sided clocks, and a Danish Teak lamp from the '60s which I really love.
Tell me about your passion for Japan.
It started because I was teaching a studio class at the University of Pennsylvania. I took my entire studio to Tokyo for a project, and it felt very familiar to me even though it was so foreign; it's a city I found a real kinship with.
Who do you follow on Instagram?
I love this young photographer, Amanda Jas, she has documented her travels from a small town in Ohio, as this independent photographer trying to figure out what she wanted to do. People loved her work so much and encouraged her and she found the courage to come to New York. Since she has come I have made friends with her; I have watched her career blossom and get some amazing clients. Creative directors all over the city are following her. She is not even 21 but she is doing it. One thing that I think is really exciting is they way the youth demographic are using digital media in ways we never anticipated. Brands are trying to learn from this because they know it's now the primary communication platform.
What do you think about when you walk down the street in NYC?
For me it's about the people. After living in SoHo for a number of years you start to recognize the small percentage of residents. We have this sort of unspoken bond. Head nods or conversations with the ones you know better. I think one thing people don't realize – because it is such a commercial zone – is that SoHo is actually a neighborhood and there are residents here and it is a tight knit community.
What do you think about when you stand on your roof?
It's funny, I've watched the Freedom Tower go up and I've had all these moments like 'Oh when it's this tall I'll have this figured out in my life and then when it's this tall I'll have this figured out.' Over and over it's been this milestone of knowing nine months from now I'll be in a different moment in my life or I will have accomplished something. Now it's almost done and I don't think I've accomplished anything.
It is safe to say, many would think otherwise…
There are two pretty amazing yet unpredictable components to what I do. One is how honored and flattered we are that brands entrust our company to define how their consumers engage with them and to say we've got this project: your agency is the one to help us build a communications system around it. The second is when you realize the breadth and impact that one idea can have. That is quite humbling so we take it quite seriously.
Dean thank you so much for for you time, its been great to see inside your loft apartment and get to know you a little better. Find out more about Dean's former business Tender Creative and current VSA Partners.
This portrait is part of our ongoing collaboration with ZEIT Online who present a special curation of our pictures on their site. Have a look here.
Photography: Brian W. Ferry
Interview: Fiona Breslin