Spontaneity and trust is what David Fischer regards as the key factors in creating interesting portraits. As a professional photographer he knows that sometimes it is a lot to ask of both his subjects and clients to not always know exactly what is going to happen. Therefore he appreciates the freedom when granted. But in the beginning even he himself often felt the pressure of having to perform under open circumstances, knowing that the judgment about his work would be subjective. "I guess that's the flip side of freedom: Not knowing can be scary", David says. Maybe it is also a reason why David enjoys the predictability of athletic performance. "The time I spend on the bike, and how I spend it, is completely dictated by my training plan. If I follow it right and don't get sick, my performance will be good."The winning combination of David's two passions evolved naturally over the years. After being sidelined from bike racing during high school due to illness his desire to remain part of the team, he picked up the camera and started snapping their pictures while racing. Then he applied for the prestigious School of Visual Arts in New York and was happily surprised when being offered a full scholarship, marking the next chapter in his life in America. During this time David undertook an internship at Interview Magazine opening the doors to work with a range of high profile fashion photographers and coming in contact with celebrity shoots.After various assistances David wanted to kickstart his own career and relocated to Germany. His approach is to be uncompromising and spontaneous in order to create honest and simple portraits, in opposition to contrived outcomes. So far he has worked for clients like adidas, Hugo Boss, Chanel, Jill Sander, and Levi's, just to name a few. As part of Berlin Art Week, David Fischer's photo-exhibition "young urbans" will be showing on the 20th of September at the USM Berlin showroom in collaboration with Interview Magazine.A couple of years ago he also got back to cycling in his spare time and since then always picks one competition a year for which he prepares meticulously. This passion being in the saddle, as well as his activity behind the lense can be found in David's studio and Altbau apartment in Berlin likewise, as it is full of photographic magazines, framed photographs, bicycles, and cycling gear.This Portrait was produced for adidas Journeys. Find out more about David's passion of cycling in the soon to be released interview and full video portrait. Like every Wednesday we published an interior focussed story with Zeit Online.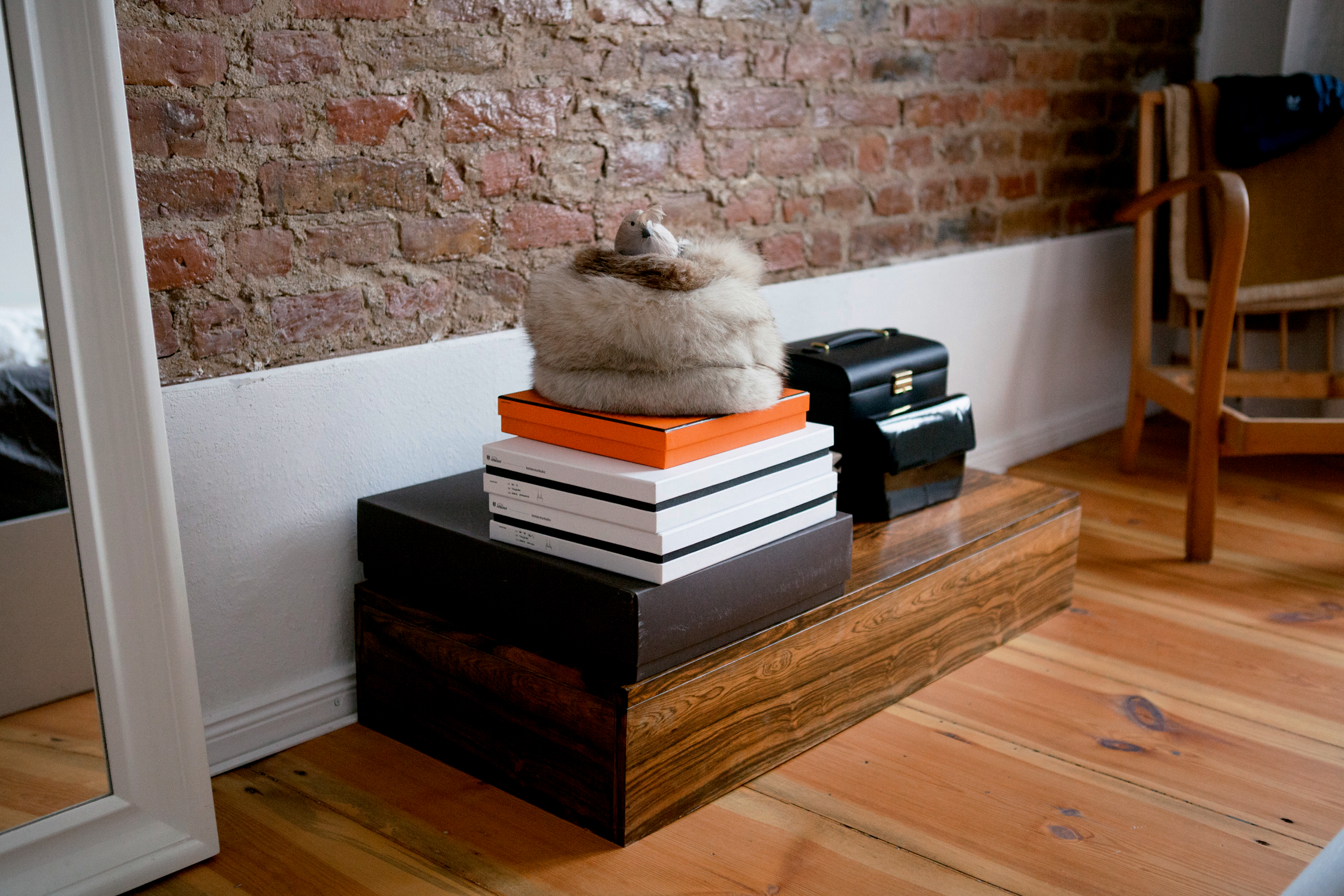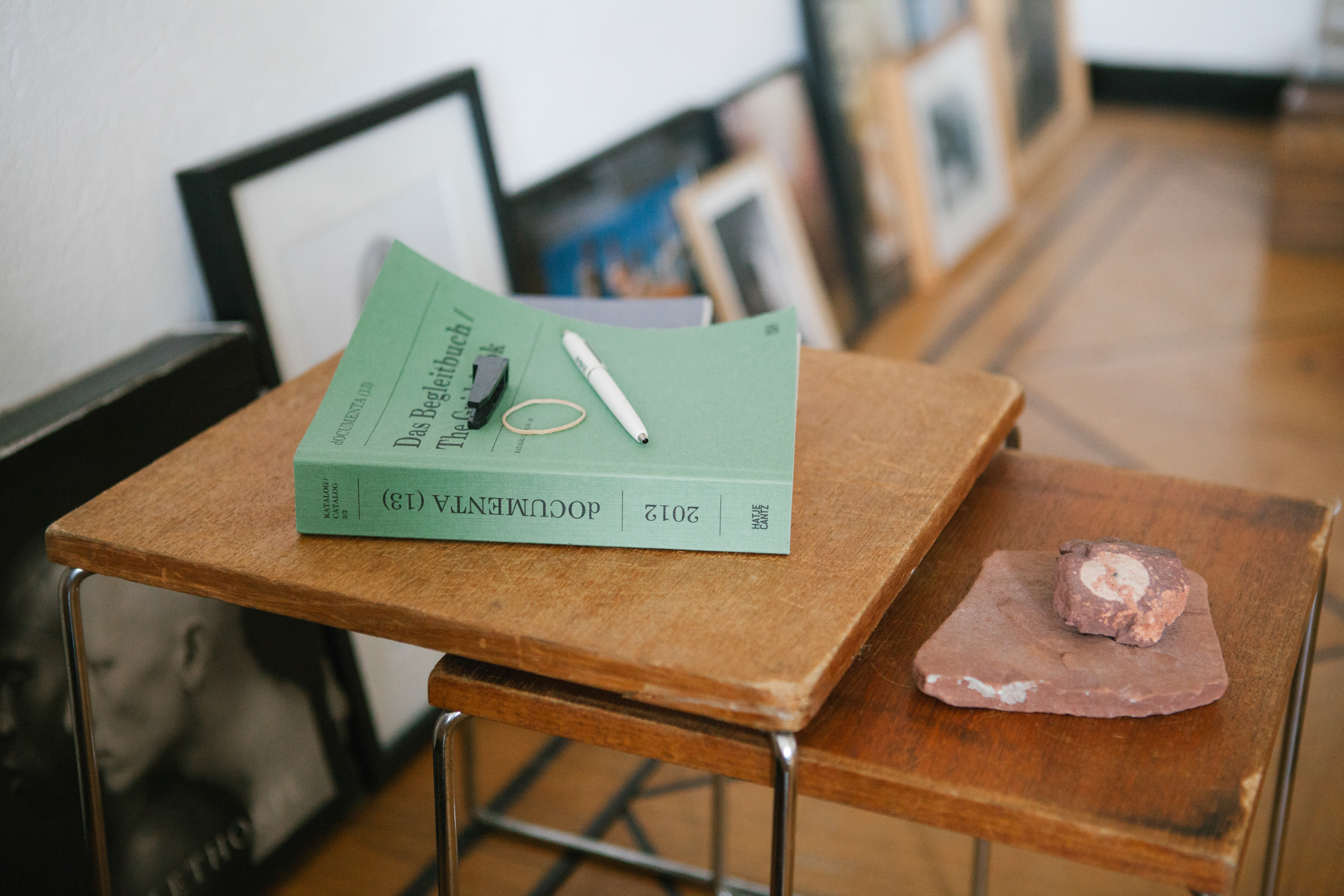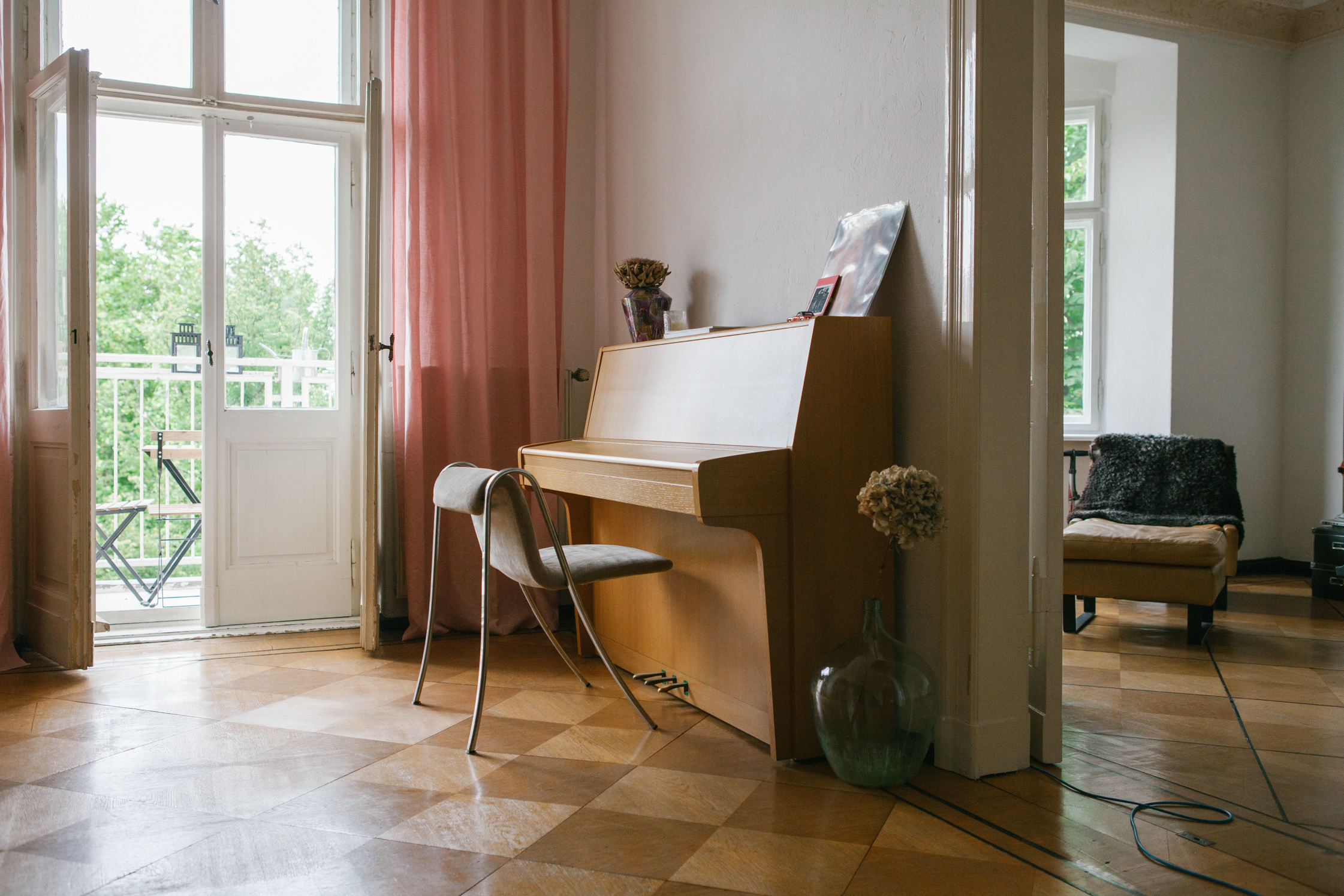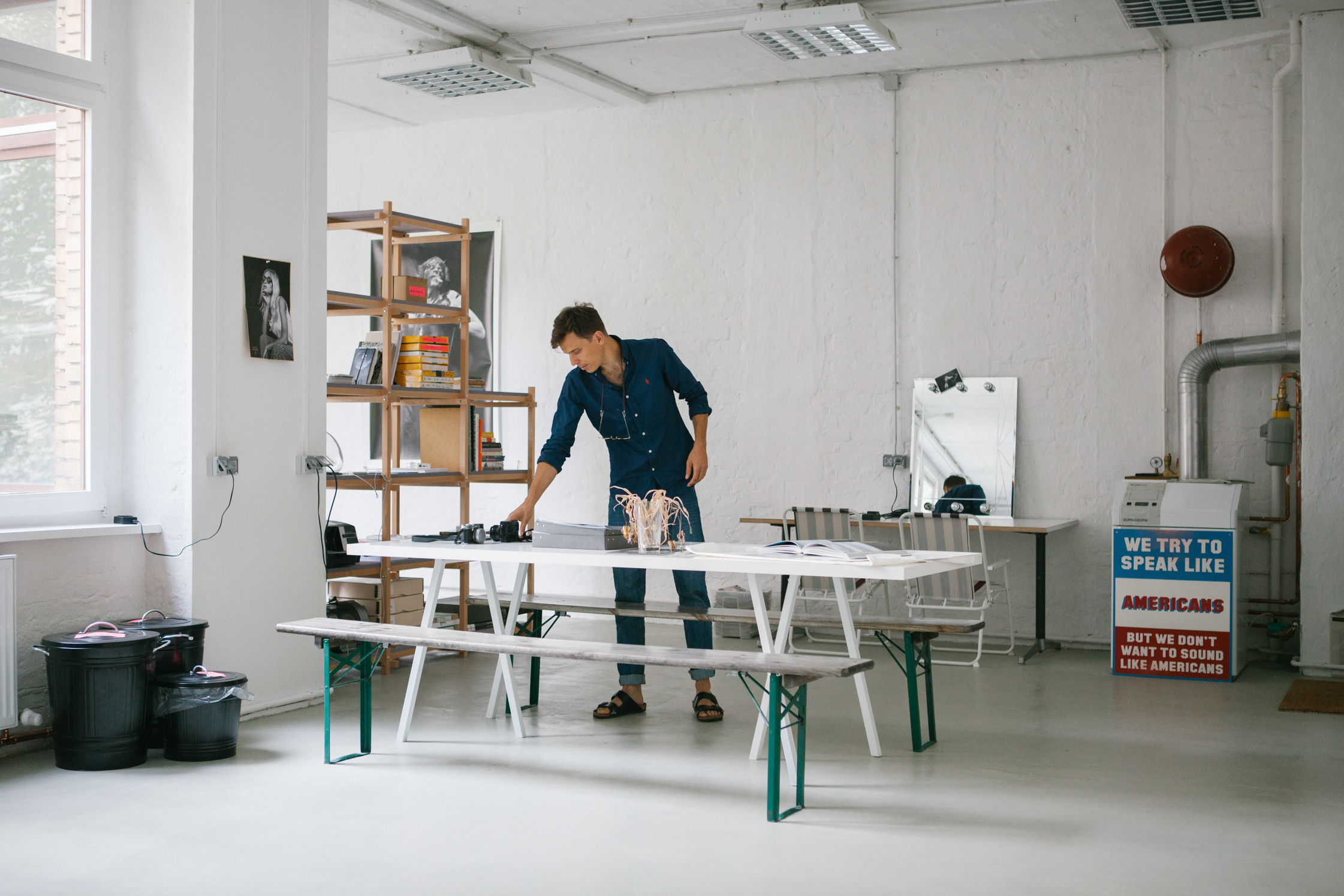 How did you start cycling?
It was because of my brother who is five years older than me. As a kid I used to copy a lot of things he did. Biking was one of such things.
Why?
That's a bit of a story. My family situation was quite unusual at that time. My brother and I were living alone after my parents separated. I was just eleven or twelve and obviously unbearable for my seventeen-year-old brother. After a few years my brother had enough and moved out. That was terrible for me, also because we lost contact more and more. During that time my brother decided to mainly dedicate his time to biking.
And you as well?
I was still in school. But yes, the remaining time I was biking around. Eventhough it didn't really suit my personality as it required a lot of discipline. Not one of my strong sides at the time. Sports was much more just a fun factor to me, like skateboarding or snowboarding. But it seemed to be an opportunity to spent time with my brother. The age difference was gigantic in regards to performance, but I wanted him to be proud of me so I biked until I would fall off the saddle. Nowadays my brother is a sport psychologist and a bit ashamed of his lack of mercy back in the day.
How long did you cycle for?
Until right before I graduated from high school, so five years. Then I got very sick. It was that bad that the doctor told me I was not able to practice any high-performance sport anymore.
How did you deal with the situation?
Not that easily. Especially because all of a sudden I had so much spare time. Beforehand I was always training or at competitions. It just ended so suddenly. I just didn't know what to do with myself. However, I still liked going to the bike races. It was so weird for me not to be a part of it anymore. Eventually someone gave me a camera and I began to take pictures.
How did it end up becoming your profession?
After high school I asked myself what I wanted to do. I had not enjoyed school at all so I didn't want to do anything academic. I then did an internship at a photo studio of one of my father's friends in Basel. Back then I didn't know any photographers. Only Peter Lindbergh and Helmut Newton I had heard of. One night I dreamt I was Peter Lindberg, working in some loft in New York City. The elevator had horizontal doors, the camera had an electrical winder, Cindy Crawford and Naomi Campbell were running around. The whole dream was set in black and white and was super vivid. The next morning I knew I was going to give it a try.
How did you turn this dream into reality?
I tried to find out how to become a photographer in Germany. At that time there was the possibility to do an apprenticeship with someone. But that seemed too one sided to me. Photography as a singular study was only offered in Dortmund. But that was really just advertising photography and something that I had no interest in. An alternative was a fine arts school, but there were no studies offered that also concentrated on the technical part. Nothing was right for me. Regardless, I applied everywhere and was accepted nowhere.
So you went abroad?
Yes. I thought "Peter or Helmut" are in Paris or New York. On a trip to America I decided to apply at the School of Visual Arts in New York. More out of curiosity than anything else. When I got home not only had I been accepted but, to my surprise, I was even offered a full-time scholarship.
How was your time in New York?
Wonderful. I partied a lot. And it was also a very productive time behind the camera. Through an internship at Interview Magazine I quickly got assistant jobs with established photographers, like Steven Klein and started living a sort of back-seat jet-set life. It was quite schizophrenic, traveling around the world, sleeping in the most amazing hotels, eating fancy food and then coming back home to your own shoe box size apartment, living off General Tso chicken and three-dollar enchiladas. You had to make sure to take your own photographs before the next job would come up. But when there is enough drive and ego, eventually you start feeling you can do the job better than the people you work for. Silly of course but a good reason to stop assisting.
So you began to concentrate on your own career?
Exactly. As it seemed impossible to be in New York and stand on your own two feet while living a somewhat acceptable lifestyle, I decided to go to Berlin.
Was it hard to get established in Berlin?
Kind of. I arrived with a pretty big ego. The photography I like and produce was very popular in New York, but not in Germany. Here I got comments like: "What is this trashy shit?" Or "You lived in New York and did not take a picture of the Empire State Building?"
What does 'trashy shit' mean? What type of photography do you do?
A truthful one. Obviously it is still contrived to a degree, but at least it doesn't pretend to be something that it's not. Like at McDonalds, where the burger in the box is such a disappointment compared to the one in the pictures on top of the counter. I have learned from my father that it is embarrassing to pretend to be better than you are. You just don't do that. The photos that intrigue me show people I feel I can relate to. A picture without artificial distance. With this approach I obviously placed myself on the side line of the commercial market. But I also liked the "alternative" position. This is why it is so important that people trust me and are ready to participate. If no one would do it, my position would be pointless in the field I chose.
Does that happen now?
Yes, this approach to photography has become more and more accepted nowadays. It took a while and it was important that I didn't give way during that time. Friends of mine, who had existential angst, gave in and adapted to the advertising market in order to make money. But I just didn't want to take pictures that I couldn't stand for. I lost a lot of jobs because of this attitude. My parents were quite frustrated with me. But in the end it was the best thing I could have done. It all works well now.
Did this positive development happened gradually?
No, after a few years in Berlin I was very frustrated that my photography wasn't that appreciated. Simultaneously, I met my Swedish girlfriend. She didn't want to give up her company, and as I needed a change of scenery, I decided to go with her to Sweden. Right away things went really well commercially, as the Swedish are not as skeptical as the Germans. I gained money relatively fast but with quite boring work. Suddenly my work began to fit into the whole advertising world, something that eventually became a problem for me. All of a sudden my identity as a side liner was gone and that left me in a bit of a crisis.
How did you get away from this crisis?
I moved back to Berlin. But that didn't really change anything. The place was obviously not the problem. Then I decided to do something completely different. In those dark times in Sweden I had developed a bit of a candy addiction and also started to not feel so well physically. So I picked up biking again. At the time we had planned a trip through the States and I remembered that, coming home from a party one early Saturday morning in 1997, I had stumbled into a bike race in Central Park and had sworn to one day participate in it. Nowadays it is an established race at the East Coast, but back then I was baffled when the peloton passed by me. Anyways, fifteen years later, in 2010, I raced Central Park and came in third. So nice! Since then, I try to find a special race every season and I prepare for it meticulously.
However, the biking also didn't solve my internal crisis. But it cleared my head and allowed me to think properly again. Only when I realised my pictures matter to no one but me, things became good again.
How often do you train nowadays?
Within a year, the most intense periods are the twelve weeks before my chosen race. During that time I train a lot: five to six times a week. Until recently I haven't touched the bike outside of that period. I changed that now for more balance.
So cycling has improved your life?
Yes, absolutely.
How would you explain that?
Biking and taking photographs are two completely different things. Like in every creative job, in photography too, it does not matter how much you work and how disciplined you are, the judgement remains subjective and arbitrary. There is just no way to know if it will be appreciated or not. I have always found it hard to cope with that. Even though the freedom of the job is beautiful it can be hard at times to never know where it will take you. Biking, on the other hand, is dominated by structure and predictability. It relaxes me completely to blindly follow my training plan. Plus, riding my bike I feel a special kind of liveliness. And during competitions, my awareness of age completely dissolves; tension, pain, happiness I feel much more immediate and unfiltered. It feels like it did when I was a kid.
So far what has been your biggest discovery in life?
To not wait for an echo.
Thank you David for this conversation that has offered thorough insights into your life journey. Anyone wanting to find out more about David's photographic work can visit his website here. More info about David Fischer is also found on the adidas Journeys website.
Photography: Philipp Langenheim
Text: Katharina Finke
Photography: Philipp Langenheim
Text: Katharina Finke