Danielle van Camp lives at the top of an old building in Paris' district of Le Marais. "At night, I can see the Eiffel Tower sparkling" remarks the New Zealand-born stylist and designer, clearly delighted to be in such a prized location.
Danielle left her life down under in Australia in her early twenties to be in the French capital, where "magic and fashion combine into something special," she explains. She keeps up with the city's pace, too, running all over town to work on ever-changing projects and with a wide array of stylists. Read about the Paris she knows, how she manages to get summer twice a year and follow her between Rue de Turenne and La Place des Vosges.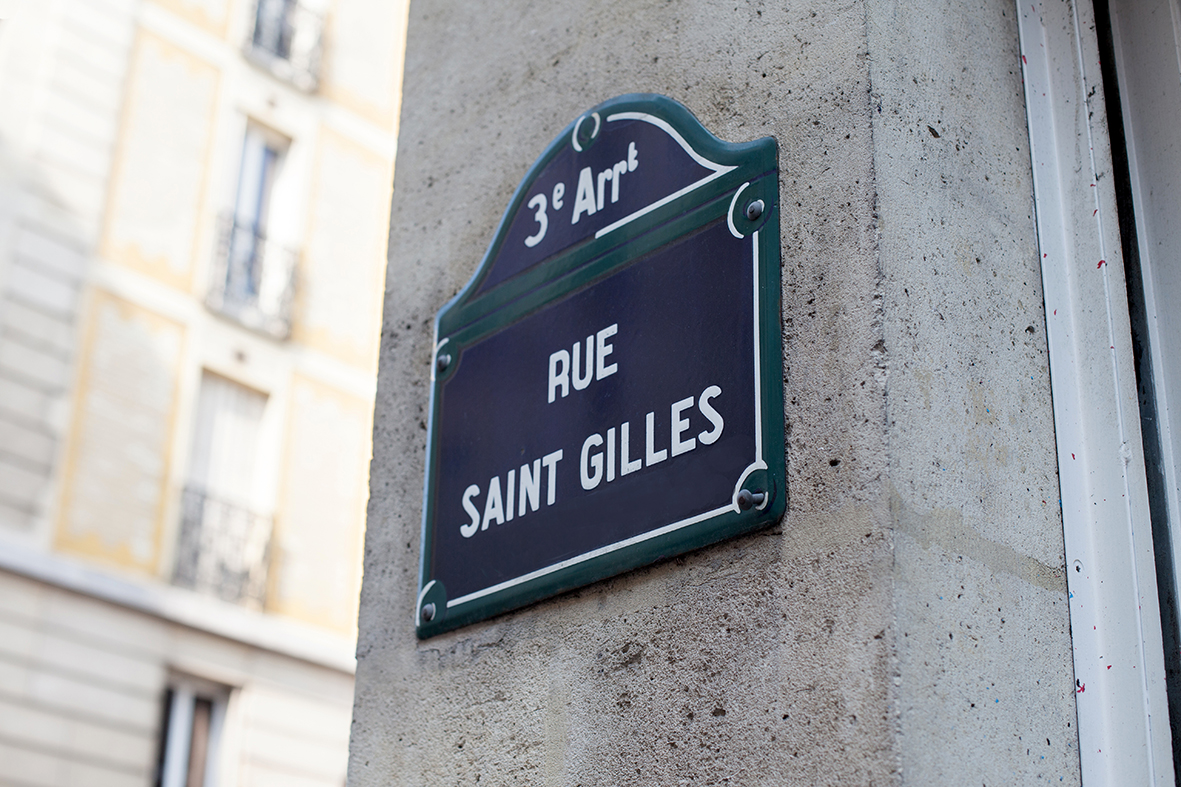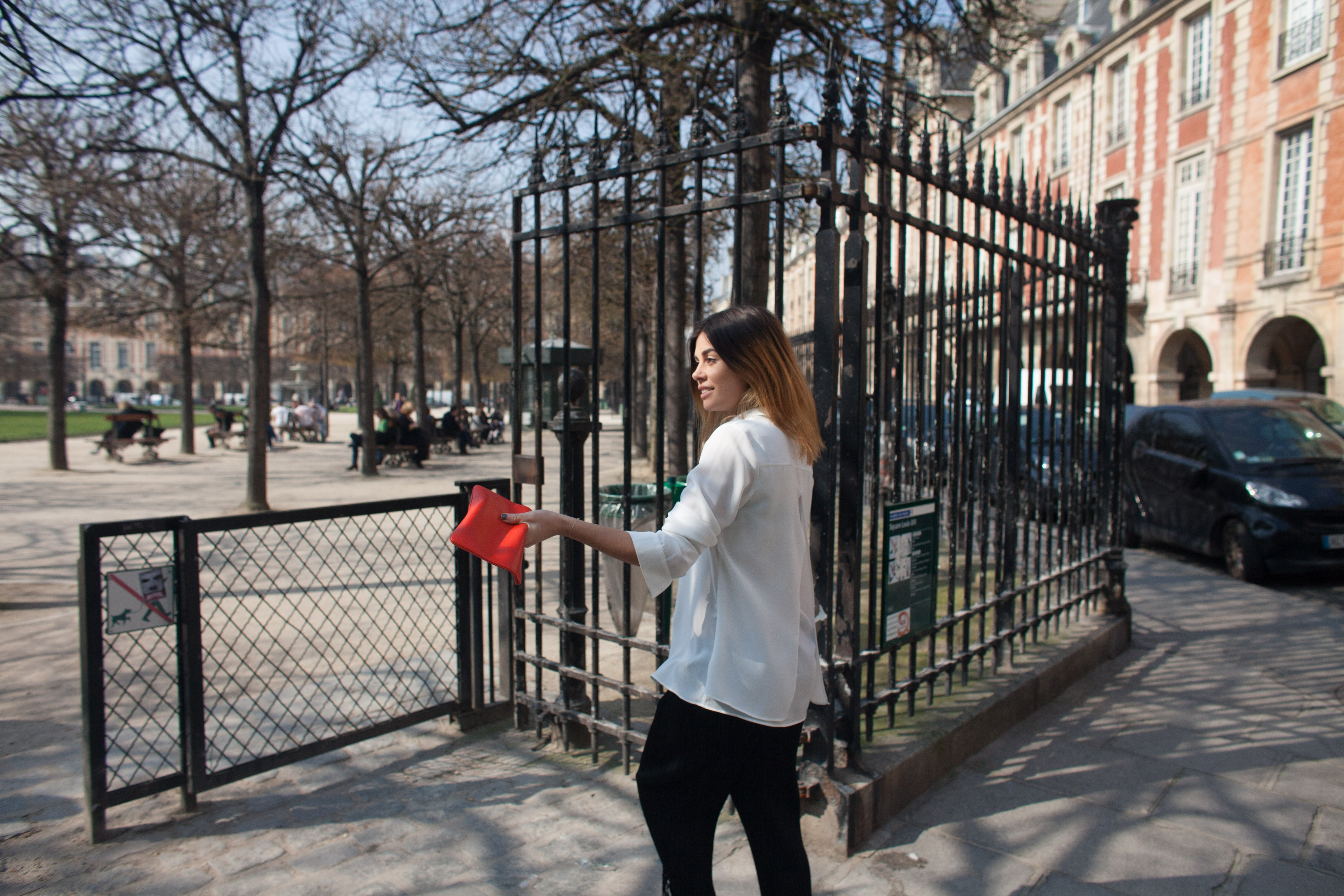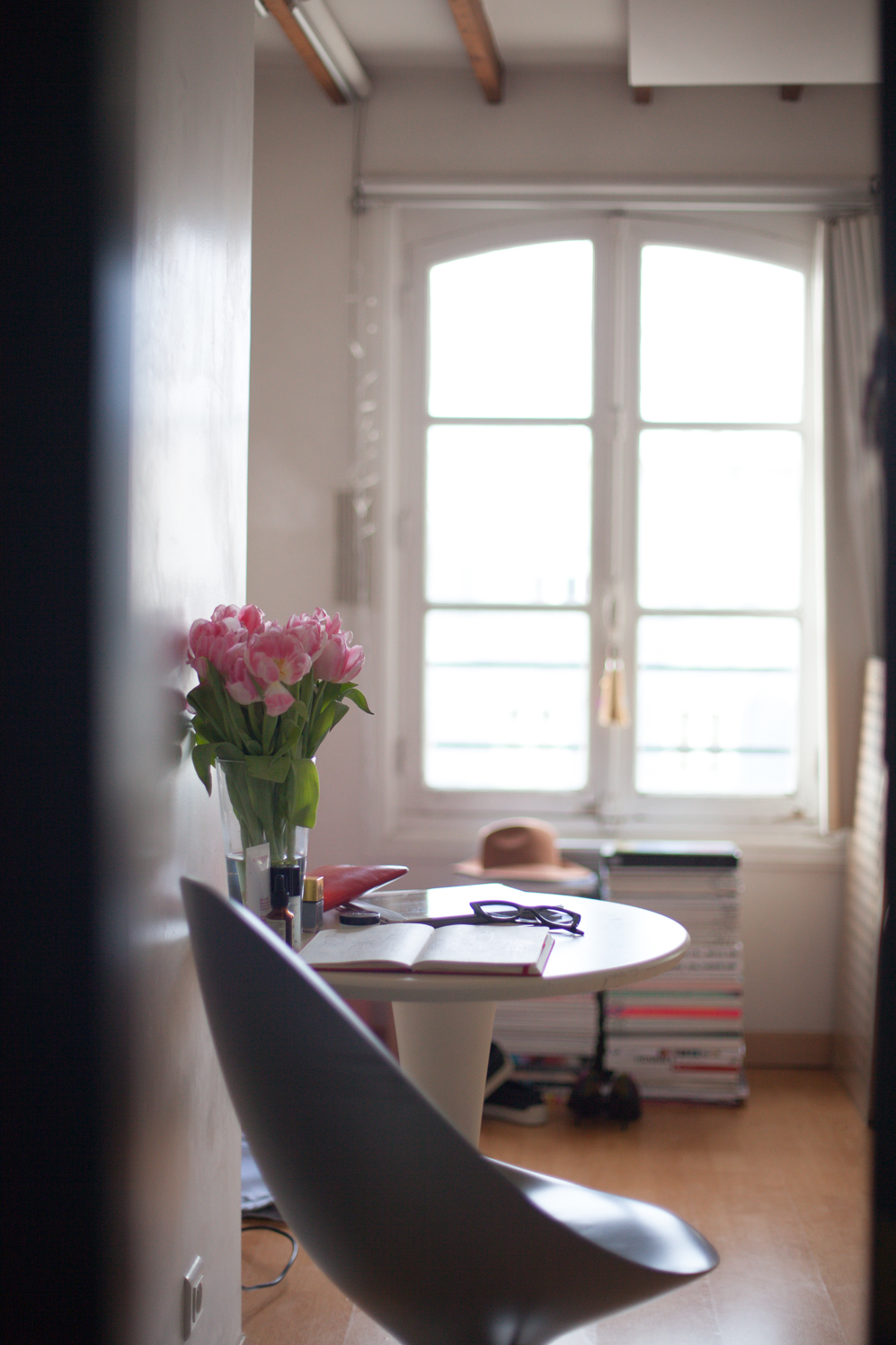 Danielle, where are you from?
I was born in Auckland, New Zealand but I grew up in Australia, first in the Hunter Valley and then in Sydney, where I studied.
What brought you to Paris?
I completed a combined degree in fashion design and international studies with a major in French. We learned French as part of the degree and had to spend a year on an exchange. Since then I have loved the language and always dreamed of returning and establishing myself here. I first lived here when I was around 22 years old.
What is your story with fashion?
I grew up kind of in the countryside, so I wasn't really ever a 'fashion' girl per se. I didn't care so much about trends, I just wanted to be creative. Even my work today – whether styling or designing – focuses less on trends or beauty, and more on visual arts and expression.
I work freelance, both as an assistant stylist and on my own work for magazines like Vogue Russia and Double. When assisting Vanessa Reid, I consult brands like Acne, Missoni and Rag and Bone. I also work with Samuel François (fashion director of Numero, French edition), Veronique Didry (Vogue France) and assist international stylists like Karl Templer, Jacob K and Patti Wilson when they shoot in Europe.
What do you think when you hear the stereotype of "country" versus "city" style?
In general I think people who live in the country or choose to live in a rural setting have different values and what they wear is an extension of this. Country people perhaps see clothes more practically and are less exposed and concerned with nuances in fashion. They and less aware of creating an image, or have less of a need for this. Face value and first impressions are not as binding and also there are practicalities like having limited access to high fashion brands, although I tend to think with blogs and online shopping this is changing more and more. You also notice there is more humility with the way people dress in the country. People in the city are more inclined to want to stand out, be noticed and differentiate themselves. However, these are all of course generalizations…
I remember being in school and trawling thrift shops for crazy things to wear because I could never find anything in the local stores that even slightly resembled what I wanted. We would often go to Sydney, where I would become like a person possessed, devouring every designed surface and disappearing into stores. I think it was important for my parents to have a balance between these extremes.
What is it like working with international stylists and also having to find tailored solutions to individual fashion preferences? I imagine it could be a lot to consider and balance all at once.
Actually, having assisted so many different stylists has been one of the most interesting things in my professional career thus far. There are so many different perspectives on beauty. It's also quite strange as an assistant to have to adapt to someone else's sensibility and appreciate beauty through their eyes. It's difficult too, because in the end, an editorial is a collaboration between quite a large team of people: photographer, hair, make-up, model, stylist. To find harmony between all those points of view and their interpretations on a theme – obviously shaped by so many factors – can sometimes be problematic.
When you say tailored solutions I think of working with celebrities…
Sometimes I help stylist Mel Ottenberg, who works with Rihanna. Working with Mel is very much an honest collaboration to carefully construct a 'look' or vision that Rihanna feels confident with and that represents her identity and music. And definitely it comes with perks!
Where does your inspiration come from?
I am always looking at things, reading, being observant, but sometimes it's just the feeling you have, a gut instinct that something or a certain direction feels 'fresh' or right at that particular point in time. More often than not I find that it's not about an exhibition or loads of references, even though these can be important, but rather about intuition and a clear mind.
What inspired you this morning, for example?
Haha – I think I was just in survival mode this morning.
What is a typical workday for you? Can you share your daily routine with us?
That's the thing I love the most about my job: I never have a typical workday. Every job is different, always a different place, a new team, different brands, different aesthetics. I like this a lot. I tend to struggle with repetition. In general though there is a lot of travelling involved.
If I am working with brands I will be based in their ateliers or offices. Or, if it is for a magazine, I will be at the office. For example if I am working on an editorial for a Conde Nast publication, they have a Paris office for Vogue US and Vogue Russia in the same building, so often I spend a lot of time there. Sometimes if I am preparing an editorial or advertising campaign there will be a lot of press office or production meetings. And then there are days where I get trapped in my emails and essentially don't leave the house!
In Australia I had much more of a routine, but here not so much. In Australia I lived on the beach. I would wake up and run from Tamarama to Bondi and back, finish with a swim and have a fresh juice walking home. I miss that. I'm still happy to be here though and try to go for a run along Bastille to the park surrounding the natural history museum or along the 'chemin vert' as much as possible. And I go back to Australia every year for Christmas. I get a double summer so I am very lucky.
How do you start your day?
I am a night owl, I like to work very late into the night. This is when I'm most productive so I stay up quite late and then have a morning battle to get out of bed. Apparently there is a correlation between this and left-handed people.
I hate getting out of bed and I hate the mornings. I have four of five snoozes set on my alarm and it's part of my waking up process (laughs). I wish I was one of those people who wakes up chirpy and greets the day with a smile, like my father who loves to be up at sunrise and is always trying to convince me of the merits of being an early riser. We don't see eye to eye on that one. Having said that, I also have a lot of early mornings for shoots or for consulting in Milan. Lots of 4:30am starts, so I guess it's no wonder!
What's the story behind your apartment in Paris?
It's my second apartment in Paris. My first one was through a friend – a big huge space – but when the lease finished, I wanted to live in Le Marais. My story is the typical foreigner's story: trying to find an apartment in Paris is a long process. I have a love-hate relationship with the apartment I am living in now. On the 6th floor, sans ascenseur. Sometimes I find myself with eight suitcases at 2am after getting back from a job, staring at my staircase wondering how I am going to get them all in my apartment.
The space itself has beautiful light, which is the most important thing to me when looking for somewhere to live. It also has a nice view over the surrounding rooftops and you see the Eiffel Tower sparkling at night time. The location is also really great. It's small but as soon as you step outside everything is right there, all the galleries, coffee shops – it's as though it is an extension of your living space.
Where do you escape to nearby when craving that homey feel?
I think that homey feeling for me is not always about places but scents or actions, for instance the action of making tea, or the nostalgia of wearing a perfume I associate with family or being at home in Australia. Also reading and particularly when I'm running, I associate a feeling of being at home, too – maybe because I have moved a lot and these things have always been a constant. Perhaps that's why I also see my apartment as something quite transient. I don't fix too much sentiment to it as an object because living away from 'home' it doesn't have things that hold real emotional value to me in the same way as my possessions currently sitting in boxes in my father's house, which he is threatening to throw away (laughs). Well, not exactly. I have family throughout Europe and my best friend lives in London so I also try to visit them when I'm feeling home-sick.
How would you describe your personal style?
It's constantly evolving. In Australia I was more colorful but I think subconsciously you adapt a little bit to your surroundings. In Paris I tend to wear a lot of black and navy. Generally for work it's a little bit sporty, loose and layered. I am more a tomboy at heart, so anything too stretchy or sexy with va va voom is not really me. Although I do love lipstick. In terms of my work I'm drawn to things others might find a bit strange or off-beat, even a bit ugly.
What are your favorite places to spend time in the neighborhood?
I always either come here to Le Royal Turenne or to Chez Janou for a coffee in the morning. At the Royal the lady inside, Chantelle, is super sweet and gives me little French lessons. After a while you get to know everybody. It's nice when they recognize you or wave at you from across the street. When you are not from the city, you tend to explore a lot more, so every week I try to see something new. I am not particularly loyal to anywhere in particular because I am constantly wanting to try new places. There is Tuck Shop as well, a brilliant café which my Australian friends started that feels like home. I love the markets obviously, this is something special about Paris. The galleries too, Galerie Perrotin is just up from my house. It's nice to stick my head in on my way home. They recently had a really great Sophie Calle exhibition which stands out in my mind.
When you need to escape the routine, where do you like to go?
As mentioned I don't really have a routine as such. I think I have the opposite of what most people have, they want to escape when I want to come back. There are some parts of the season where I'll go from one city to the next and sometimes you just want to spend the weekend at home surrounded by your creature comforts. Anytime I can though I try to go to the beach. I miss being close to the sea and waves so much. I go to Biarritz or Hossegor.
What do you love in particular about Paris?
I really love the people. I know they have this bad reputation for being rude but I find them quite incredible. The French sensibility stands in such contrast to the Australian approach – the way they pronounce things with such pomp, their attention to detail or how the women are so very expressive and very direct. They have this kind of take it or leave it attitude. It is so different from the over-obliging, very friendly and positive nature of Australian people, which I also love.
And for the fashion, Paris has all the houses here. So for work it is really inspiring. Also the amount and quality of exhibitions here is fantastic.
Have you become a little bit like the French in that way?
Being direct? No! I don't think I will ever be quite like that.
Can you talk a bit about your own fashion brand?
One of my good friends here, Lamia, and I were sharing ideas for a long time and one day she posted the word 'BORDERLINE' as her Facebook status. She was 'borderline' at work and had gone through a really bad day. I was on a shoot with Patti Wilson and was wearing a top that I had made, which Patti had loved. It was made out of mesh which is visually similar to 'lines', so in that moment I called Lamia and we decided on 'Borderline'. Our aesthetic is a bit unusual, off center, on the border and sometimes 'borderline' inappropriate. It also incorporates a lot of lines and stripes as a central motif. It's not for everyone. It's a point of view. It's nice because our friends are involved in all parts: from the photos to the website. Everything is made in Paris.
The first collection helped us define our ideas and sensibility. It allowed us to see how people reacted. Every two months we hope to add one or two pieces to the online store and continue like this rather than having a large collection twice a year. For us Borderline is a great platform to be creative and work on something tangible in the form of products rather than just ideas.
Thank you for taking the time and showing us your beautiful home. To find more information on Danielle's work, visit her website here.
This portrait is part of a series of women portraits, produced in collaboration with Esprit. As part of the series, interviewees wear their favorite Esprit styles. Find more information and additional pictures here.
Photography: Natalie Weiss
Interview and Text: Marion Berrin