The cultural entrepreneur on building communities and strengthening women, trans, and non-binary people in music
When Melissa Perales had her first son in 2001, she decided early on that working in film was not compatible with raising a child. A year later, she found herself opening a restaurant serving comfort food in Berlin. Realizing the day in, day out in the restaurant didn't satisfy her ambitions, Perales changed careers again—jumping right into booking shows at Berlin's live music institution, Schokoladen.
A resident in this former squat-cum-music venue on Ackerstraße from 1999-2009, Perales has put on over one thousand shows at Schokoladen, a venue she continues to book concerts today. That is, in a nutshell, how Perales rolls. There's a sign at her office at Music Pool Berlin that says "Melissa, keys, keys!", symbolically pointing to the notion that she might, at times, forget the most basic necessities because she's busy organizing shows, conferences, panel discussions, and Berlin's Torstraßen Festival, which will enter its ninth edition in 2019.
"Bands sticking around and selling their records instead of just disappearing backstage, that's what I love about music."
Perales was born in Lansing, Michigan in 1970, and her parents divorced when she was four years old. While her father was born in Delicias, Chihuahua and raised in Fresno, California, her mother came from some old Prussian and Irish roots.
As a kid, she looked for creative outlets and was especially drawn to the aesthetics of movies. "Everybody was out playing in the sunshine and I would sit inside and watch these black and white movies on TNT," she says. This interest led her to study film at Chicago's Columbia College at the age of 19. "One day I called my mom and told her that being at film school made me feel like being on drugs. It was the first time that I met people I had real kinship of aesthetic with, everybody was expressing what was on their minds," she says of the experience. One thing she remembers vividly is that the syllabus was hands-on: she would be handed a camera, a Bolex 16mm, load it, and then go out in Chicago's Grant Park and film something.
It was the early '90s and Perales found herself in the middle of some of the city's most important creative music hubs. At Smartbar, a pivotal club that was breaking ground for Chicago's house music innovations in the 1980s and its successors, Perales worked the ladies' room for a while: "you know, providing girls with tampons, hairspray, everything they needed. It was a crazy time." Above Smartbar, there's Metro, another seminal venue for Chicago's music in the nineties.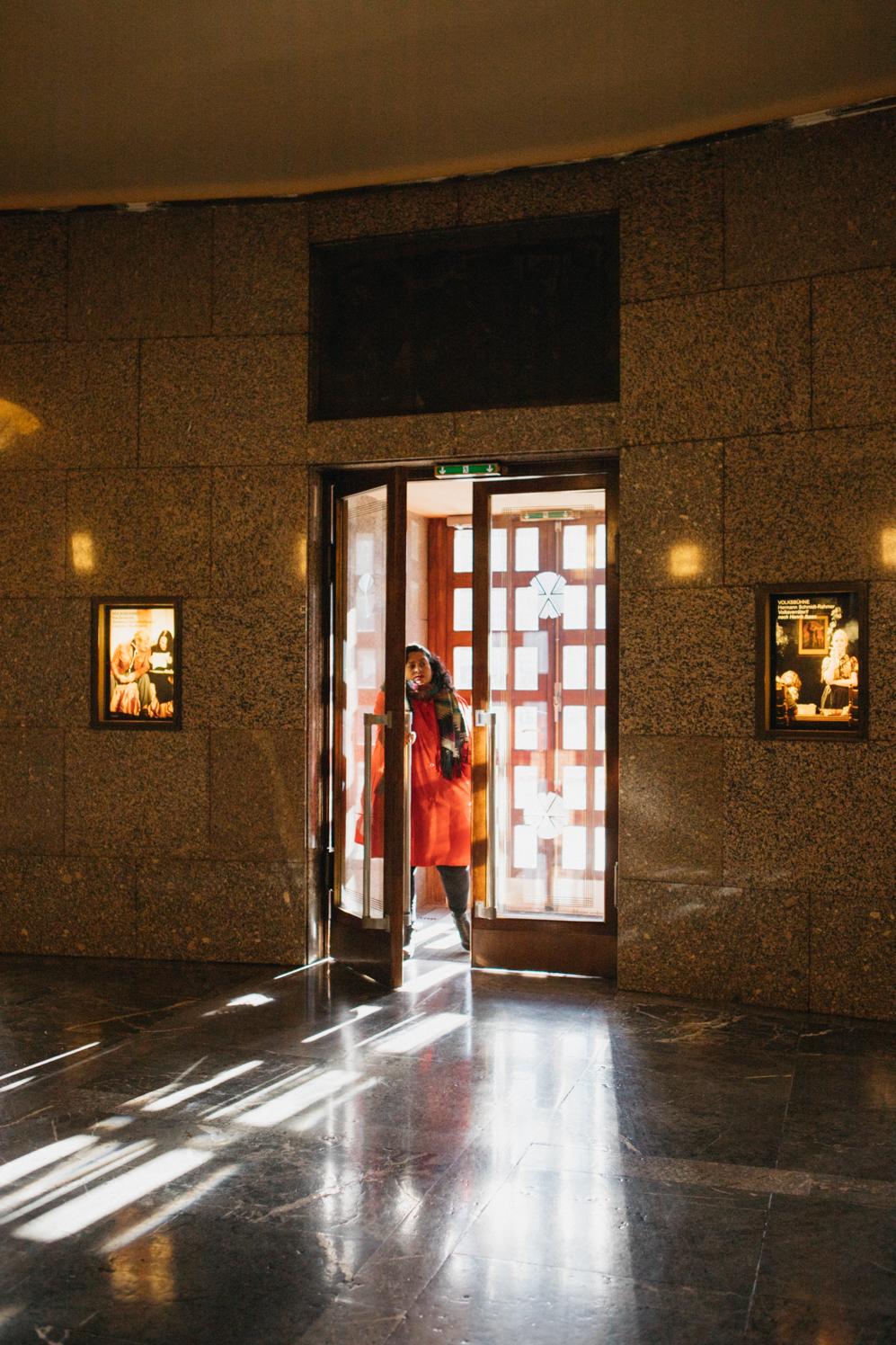 "I want to create spaces where people can come to and have that same feeling about it like me, where they can enjoy themselves."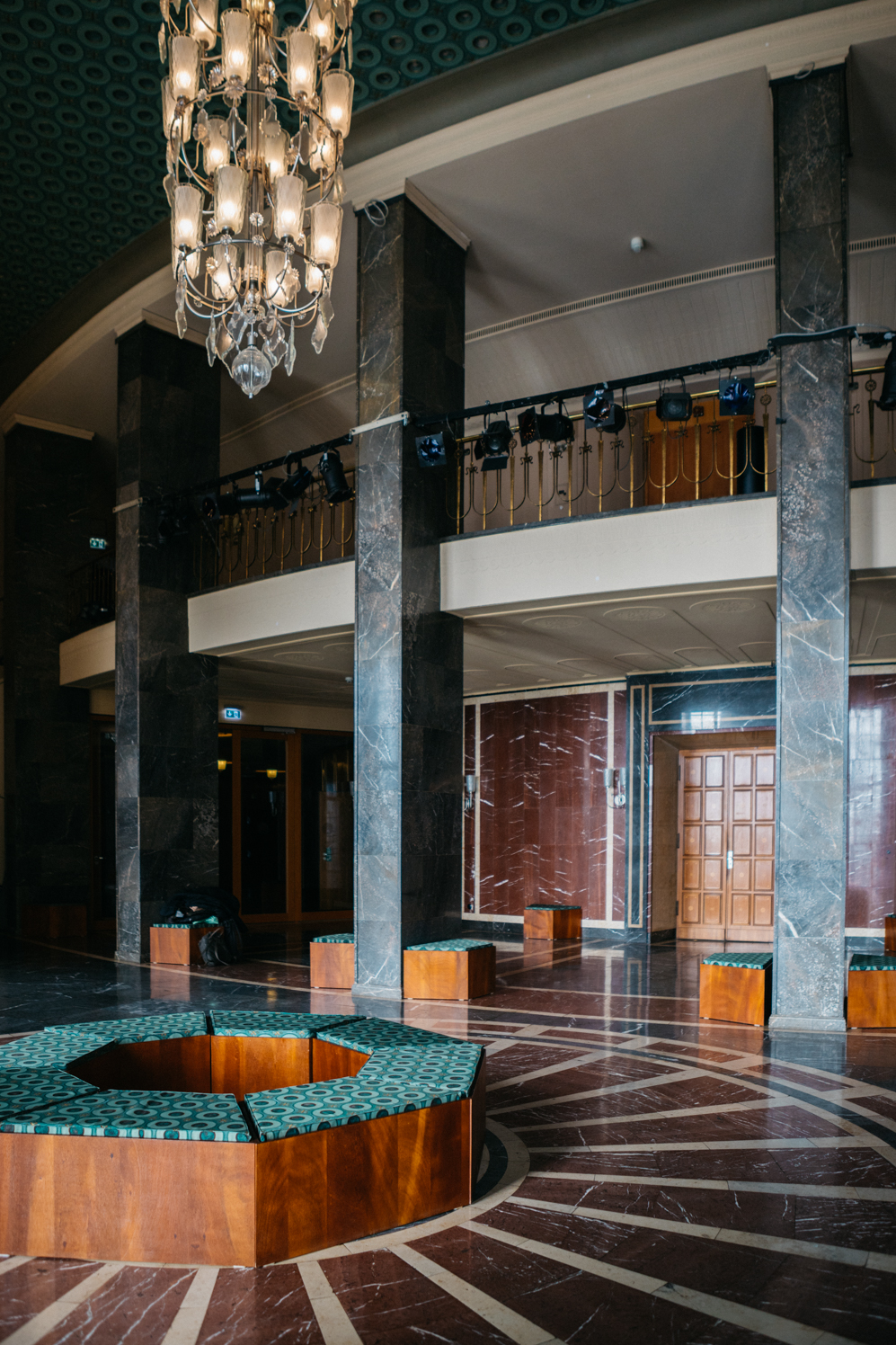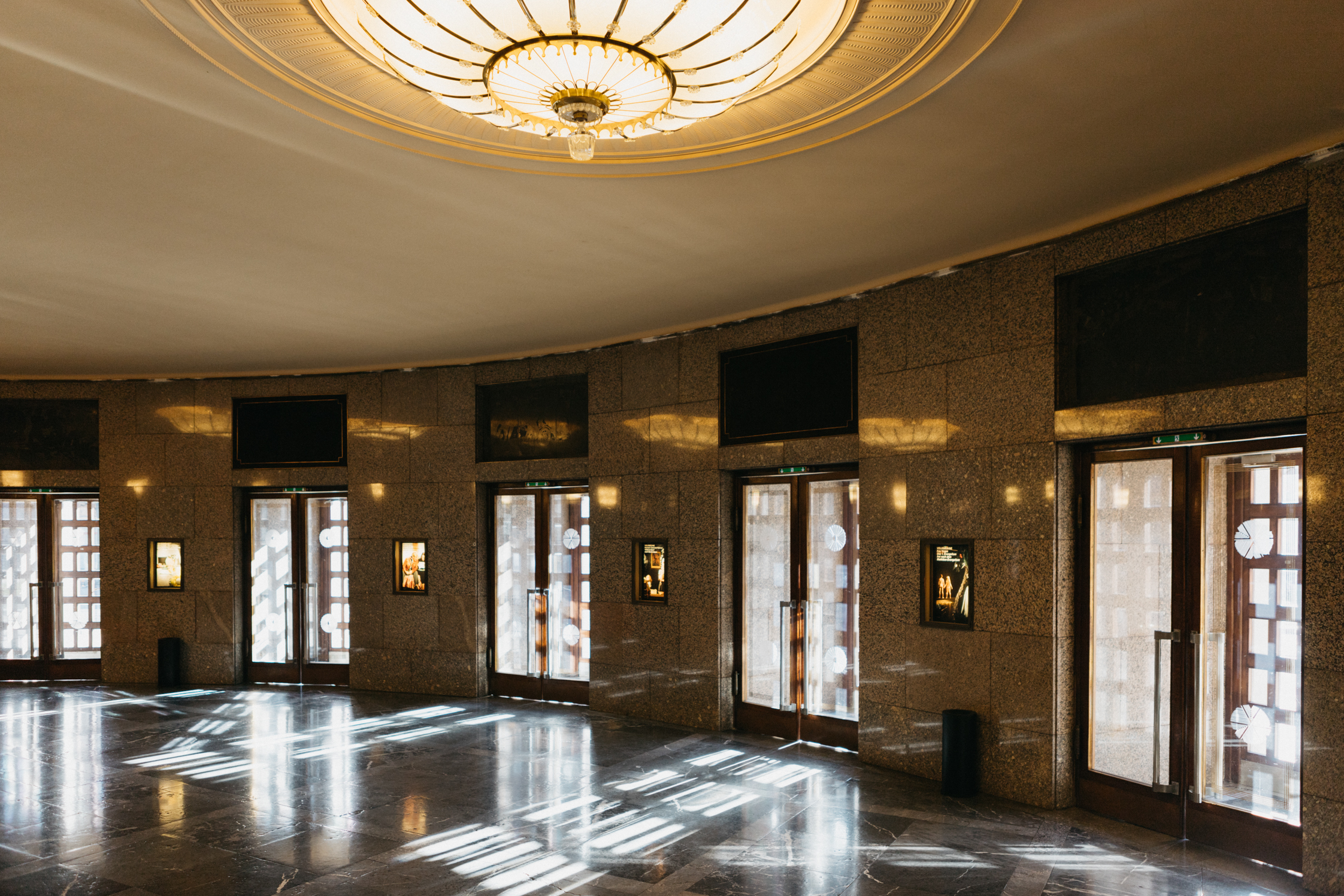 As bands like Nirvana were topping the Billboard charts in the early '90s and alternative rock was booming, the Windy City bred its own class of guitar-heavy music: "Before they were big, the Smashing Pumpkins would hang out at the Metro, the venue above Smartbar, the guys from bands like Tortoise worked at the Rainbow Club, it was all quite familiar being around the musicians in the scene at the time," she recalls. "You'd meet everybody at places like Metro or Lounge Ax," another important place for local and national alternative music in the city that closed its doors in 2001. Not to forget Touch & Go, a label rooted in Chicago since 1979, which was important for Hardcore and Punk, releasing artists like Steve Albini or The Jesus Lizard.
After her studies, Perales wanted to see the world and had her sights set firmly on Berlin. Some friends of hers had an atelier at Kunsthaus Bethanien, right across the street of Wim Wenders' office. "His movie Wings Of Desire had a huge impact on me, I was a big fan," she laughs. Shortly after moving to the city in late 1994, out of "selfish reasons," she started the film festival Circles of Confusion at Volksbühne and the Cinema Babylon in Mitte, targeting international independent and underground film makers. "I wanted to meet the right people and build a community. I figured an event would be a good way to do that," she says.
The Volksbühne turned out to be a pivotal location for Perales, an anchoring point for her first steps into the scene. The film festival ran for three years and it was during this time that she got into booking music acts that she would continue at Schokoladen. She enjoyed the proximity of her apartment to the stage downstairs in the building: "I love the part when you get to know artists as humans," she says about hosting people. She would invite artists up to her place, cook dinner, and talk to them. "After the show, the bands would stick around and sell their merch, instead of people just disappearing backstage," Perales adds. "That's what I love about live music, the atmosphere is always so special afterwards."
Schokoladen didn't have much competition in the late 1990s and early 2000s. Live music wasn't exactly peaking and there weren't too many venues at the time for music that Perales was into. Eighteen years later, venues have come and gone but the number of shows, panel discussions and cultural events in general has exploded in Berlin. Perales herself has, among other venues, put on shows at Schokoladen, ACUD and Berghain Kantine, but has never restricted herself to booking one off shows. In fact, most of the work she does is in funded projects.
"It's great for a city to have such open, welcoming institutions. I was a stranger when I came here and could do my thing."
One of these projects is Torstraßen Festival. The local festival celebrates the independent music community of Berlin and the neighborhood around Torstraße, with artists coming from all over the world to take part. She also co-founded the conference We Make Waves in 2017, which was tailored towards women, trans and non-binary people in the music scene. Above this, Perales works at Music Pool Berlin, an institution that helps musicians gain professional skills in order to make a living from what they do.
During the interview, Perales checks on her mails to find out that one of her current projects has been funded and that another one has fallen through. The latter is a platform for women, trans and non-binary people to facilitate access to these groups for promoters and people who put on events. This is a disappointment for Perales who prides herself on inclusivity. But this doesn't mean she's going to stop pushing. Even in 2019, in Germany one can find all male line-ups at festivals or shows, with booking agents often saying that "we couldn't find any female support Acts." For her part, Perales likes to facilitate others, rather than being at the center of attention. "I want to create spaces where people can come to and have that same magical feeling about it like me, where they can enjoy themselves and experience something different away from the outside world," she says.
"We've lost quite a few venues in recent years."
Walking around in Berlin-Mitte, Perales talks about how much the area has changed: "We've lost quite a few venues in recent years", often because of noise regulations and rents skyrocketing. In the nineties, things were a bit looser. After the wall came down, Mitte and Prenzlauer Berg were havens for creative people. One could live there, spending little money on rent, cellars were turned into clubs and bars. The sky, sort of, was the limit in terms of making use of the space without heavy regulations on one's own initiative, Schokoladen being a good example for that. And this seminal venue won't suffer the fate like other places around Mitte: The house was bought by a Swiss foundation, guaranteeing further leases for 99 years so it can't be sold.
For Perales, in 2019 things are coming full circle. The ninth edition of Torstraßen Festival will fully take place at Volksbühne for the first time, in the venue where she started off her career as a cultural entrepreneur. "It's great for a city to have such open, welcoming institutions. I was a stranger when I came here and could do my thing," she concludes, before excusing herself to complete the preparation for her next show at Schokoladen. The acts that night were the same as some she booked first about ten years ago. The communities Perales builds seem to last.
Once a month, Melissa Perales invites bands to play at Schokoladen. Her series M:Soundtrack has been running since the early 2000s. Torstraßen Festival will take place on September 7th 2019 at Volksbühne in Berlin. Make sure to stay up to date with their lineup and head to over to Music Pool Berlin and see how they engage with the city's musicians.
Text: Fabian Ebeling
Photography: Jenny Peñas