Perched regally atop a chest of drawers, a taxidermied peacock gazes into a murky north London sky. Despite the weather, the bird's iridescent plumage is splendid, just a feathery hint of the wondrous decorative art and furnishings throughout Duncan Campbell's Camden apartment.
Duncan, who founded creative consultancy Campbell–Rey with his business partner Charlotte Rey, has lived in the lofty apartment for seven years. Over time, its rooms have been adorned with an uncommon collection of paintings and photographs; piles of art and design books line the shelves of the alcove-like office space at one end of the main living area and a Paolo Buffa cocktail cabinet looms over the other. Prints by Paolozzi, John Bellany and Snowdon decorate the emerald walls. Even the wallpaper in the bathroom, a print by Art and Crafts architect C.F.A. Voysey, has been thoughtfully considered. The curation of such a rich, aesthetically exuberant interior is redolent of Duncan and Charlotte's approach to their work.
Until recently, the pair edited the notable 'Acne Paper', a biannual in-house publication by the acclaimed Swedish fashion house. Over time, other companies began to approach them for in depth consultation on questions of visual communication and design. As demand for their counsel grew, they decided to sail off into the choppy waters of starting their own business – thus Campbell–Rey was born. Only six months since inception, the company has started to make waves with their considered approach and unique brand of discreet luxury. Despite its relatively short lifespan, Campbell–Rey already has a number of notable clients including Bulgari, Rizzoli, David Collins Studio, Baccarat and Daniel de la Falaise.
As rain began to patter against the apartment's towering windows, Duncan and Charlotte discussed why they chose to center their business in London, their search for inspiration and what the future holds for Campbell–Rey.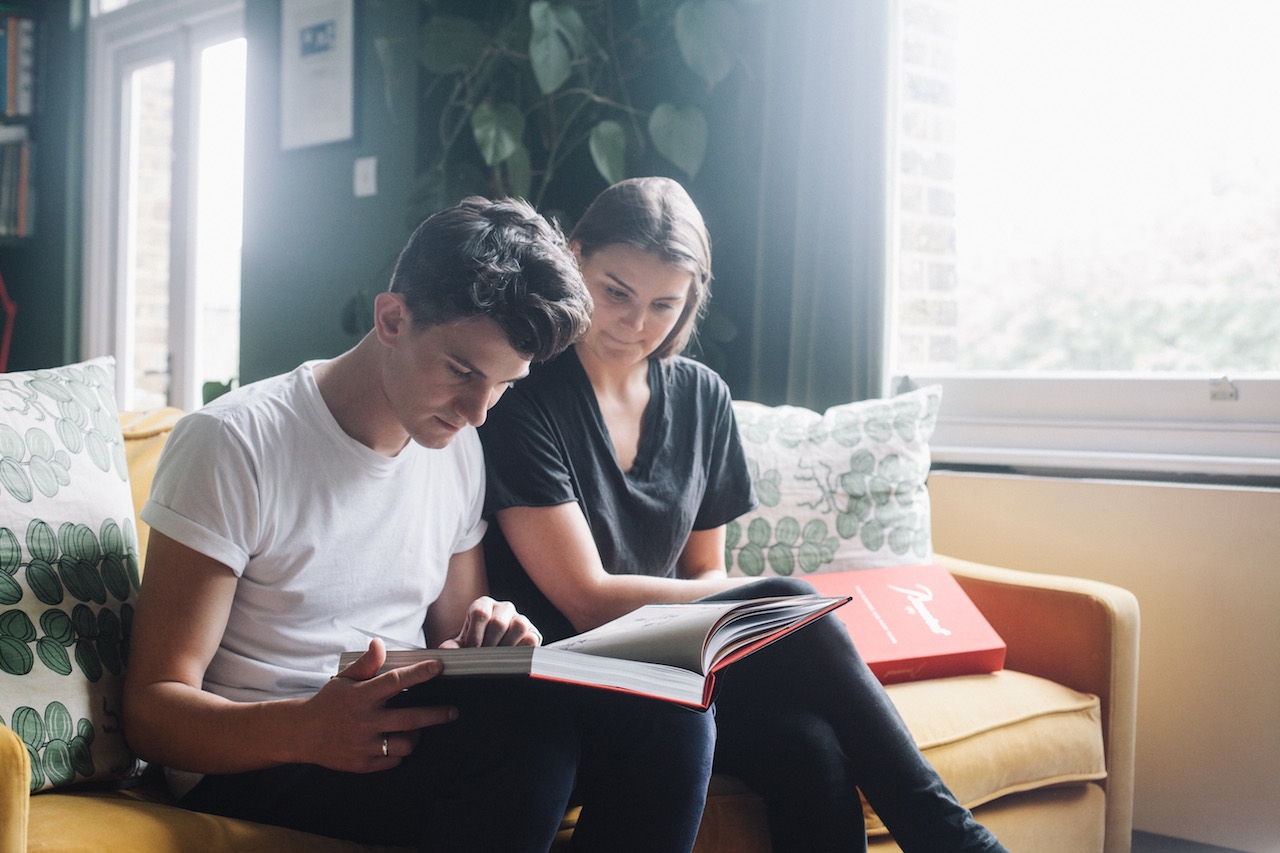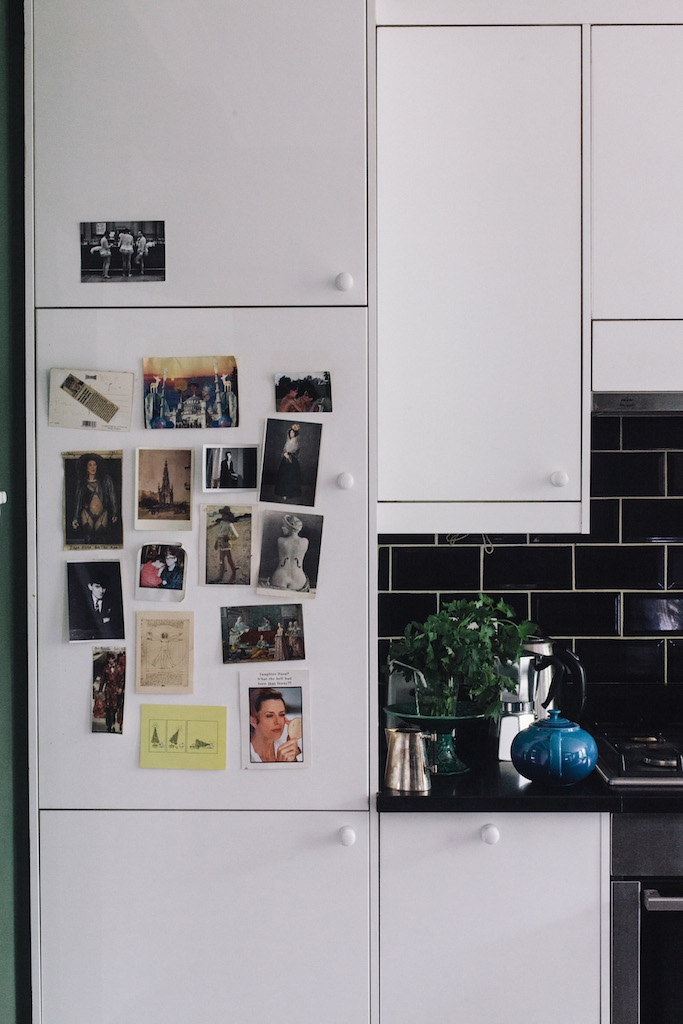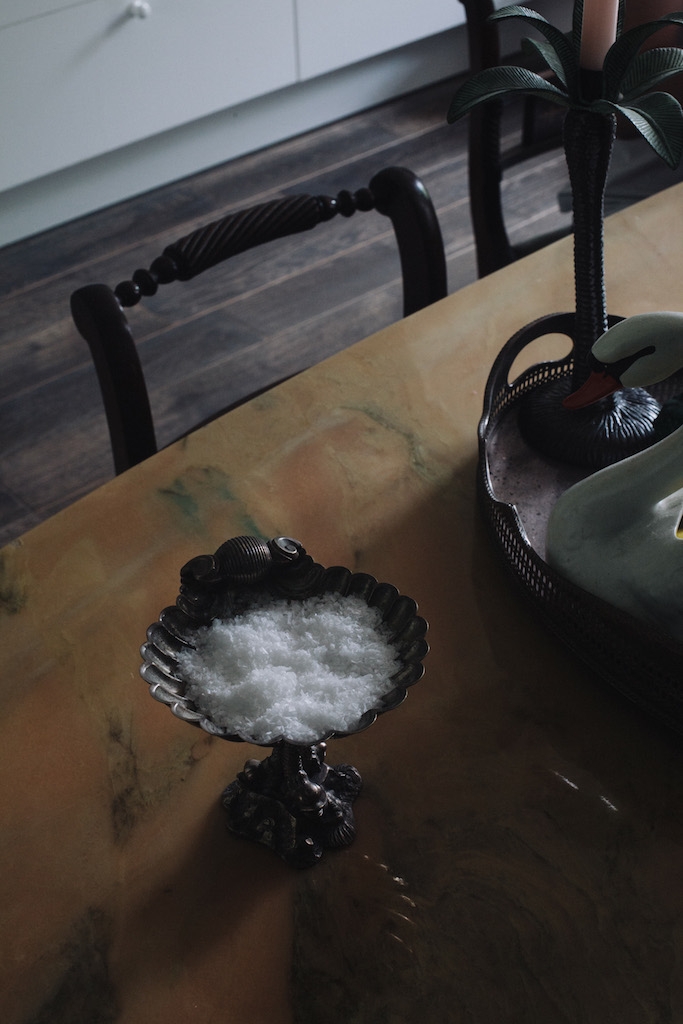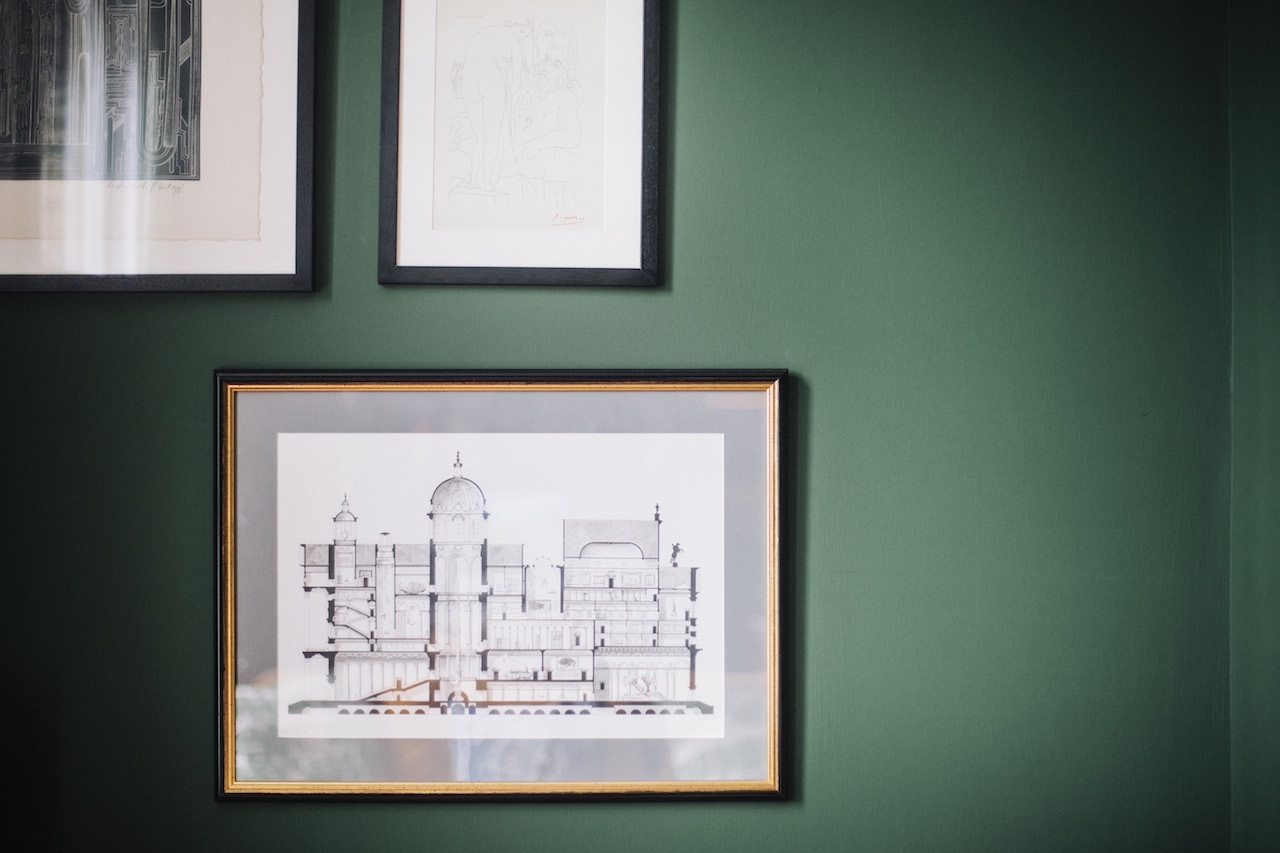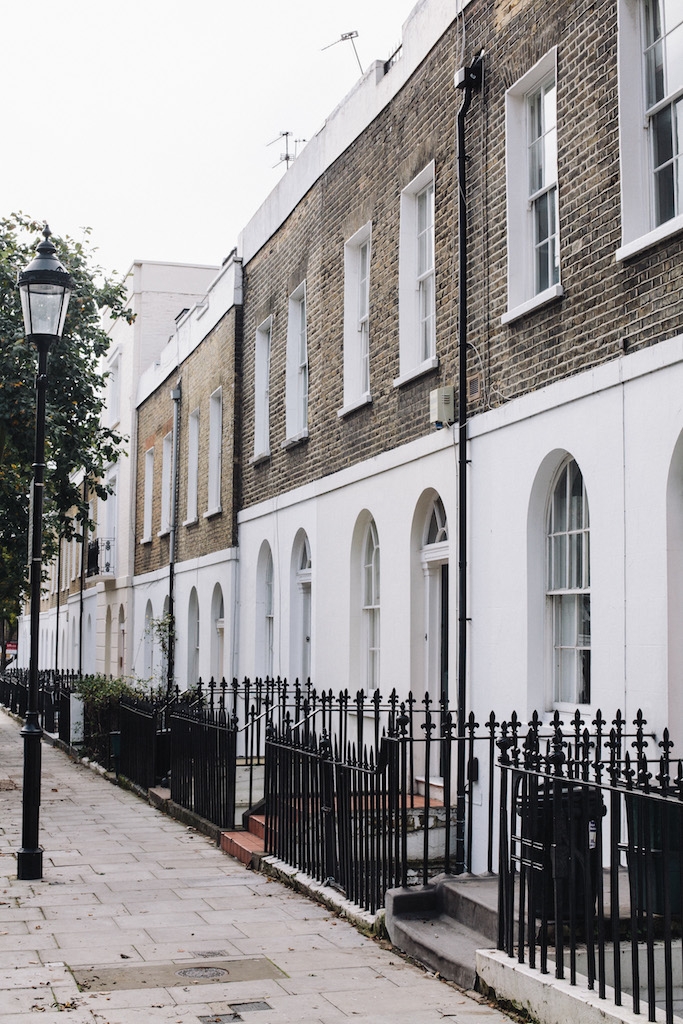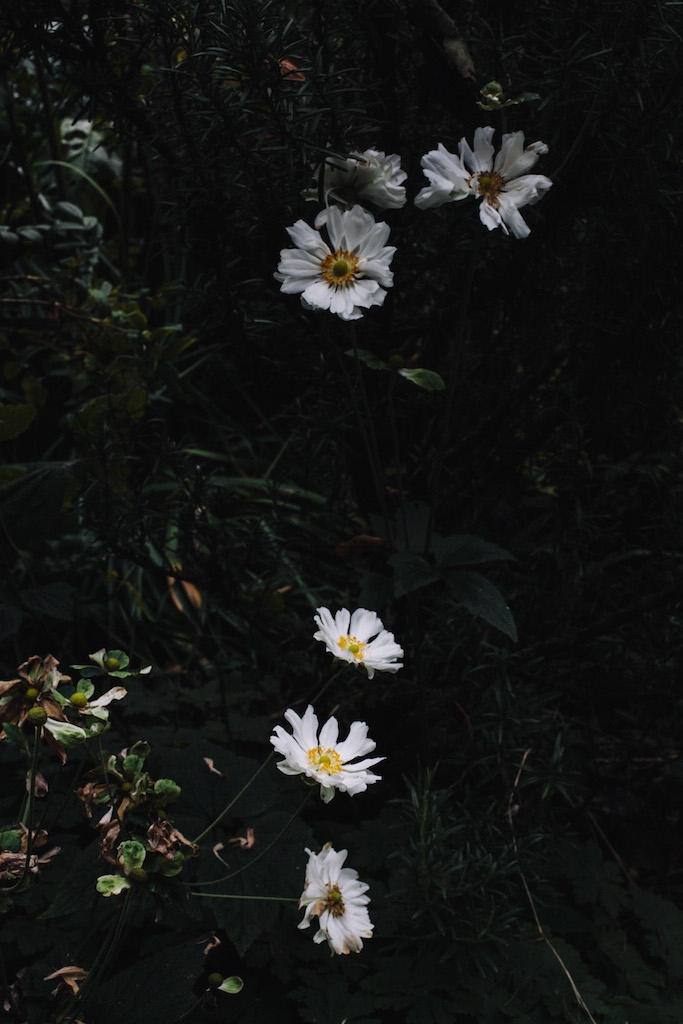 Where did you grow up?
Duncan: I grew up in Edinburgh before moving to London to study in 2005. I think it's very easy not to fully appreciate the places we grow up because there's always that tendency when you're younger to want to escape and see the world. After a few years of being away, I have definitely come to appreciate the city more. A large portion of Edinburgh was constructed during the late 18th century when everyone was going crazy for neoclassical architecture and there's something about the elegance of the proportions and the sense of scale and light that I love. Also it's a great place for culture, the food's not bad and you can walk across it in half an hour.
Charlotte: I know that feeling, I was so eager to leave Malmö in southern Sweden where I grew up, longing for the bright lights of big cities but now I love going back. My parents still live there, so when I go back I take long walks in the forest with the dogs, see childhood friends, cook and go swimming in the sea. That's definitely something I miss when I'm in London.
How did your studies influence your current work?
Duncan: I studied at King's College London, and then at the Sorbonne in Paris for a year before returning to London to finish my degree. I was 17 and didn't really have an idea about what I wanted to do, I decided to study law. I knew it was something I probably wouldn't pursue in the future, but it seemed as good a grounding as any.
Charlotte: After finishing an International Baccalaureate in Sweden, I went traveling and lived in Paris for two years before studying Fashion History and Theory at Central Saint Martins in London. That was a great course of study for me. It covered the history of all things fashionable from 12th century up until today and across all creative disciplines and how they influenced each other – how someone like Corbusier influenced fashion, or how British colonialism and new trade routes changed our consumption patterns, the morals of wearing a corset, and of course, semiotics – like how a safety pin originally used by seamstresses became a sign of rebellion and punk. The school has one of the best visual research libraries in the world and I spent hours just picking out books and going through them, which was as good of an education as actually attending class.
Duncan: I think the kind of work we do now is very instinctive and coming to it as an outsider, rather than from a design or marketing or communication background, has probably allowed us to be bold in the way we approach projects. We don't have the sense that we're not allowed to try certain things, or we can't work in certain ways because that's not how it's "supposed to be done." If it works, it works. And if the result is good, hopefully people will keep coming back.
Why London?
Duncan: It think it would be a cliché to say London chose us. Basically, I felt like this is where I wanted to be and I didn't really even mind what I studied. The benefit of being here for that time is that you don't have to finish studying and then think about starting real life. Most of both our times at university were spent working, first as interns and then as editors parallel to our studies, and doing all the things that we would have done otherwise when we finished. So the transition from studying to working life was pretty straightforward.
Do you see Scotland and Sweden as viable places for work?
Charlotte: We have a couple of clients in Sweden so we go there fairly regularly. We also worked for Acne for eight years so we were there a lot during that time but it would be very hard to be based there full-time.
Duncan: Edinburgh is more a place to go and turn off rather than work. It would be great to have a house there at some point, but for the kind of work we do, it's more or less essential to be where we are at the moment.
What were you doing before Campbell–Rey?
Duncan: For eight years we worked together on a magazine called 'Acne Paper'. It's the publishing arm of Acne, the Swedish fashion label. We both got involved separately while living in Paris. It couldn't have been a better education, really, and gave us a fantastic grounding in art history, design, photography, communication, editorial work and critical thinking.
Charlotte: I think the best way to learn something is to do it, and we were very lucky to have the opportunity to work on such an incredible publication at that age. It was a very small team, so we were involved with every stage of the process, from commissioning and budgets, to production, editing, working on concepts for the design and then getting it out into the world.
How did the idea of Campbell–Rey start?
Charlotte: During our time at the magazine we began to be approached by companies who appreciated our point of view and way of looking at things. I think they also liked the notion that you could tell stories through culture. It started with a couple of book projects, and then some films, and eventually people started asking for more in depth consultation on things like branding and design, visual communication or strategies for new products. Initially it was mainly heritage brands who came to us wanting to find contemporary ways to communicate their stories, while respecting what had gone before; but latterly younger brands started calling who wanted us to create a cultural landscape for them to inhabit.
Duncan: We had been working on various projects, both together and separately, for a couple of years at the same time as making the magazine. Eventually we decided it was time to focus on our own projects full-time, so Campbell–Rey was officially christened at the start of 2014.
Is there a certain type of brand that you tend to work with?
Duncan: I think what unites a lot of the brands we work with is that they have some element of human touch to them. This could mean they have a crafted or handmade aspect, or that the business has been in a family for a long time. It never occurred to us to try and do something cool or transient, I think if something is cool then by definition it will be uncool one day. If it's good, then it can be good forever.
What's a typical work day look like?
Duncan: I'll usually get up at seven and e-mail for an hour. I like to clear the admin stuff before people are in the office. Then, if I'm feeling energetic, I might drag myself to the gym which is about 20 minutes away by bike. Around nine Charlotte and I will have a call and go through all of our open projects and work out what the day's priorities are. A typical day's tasks might include putting together mood boards for a shoot or a brand to launch a new collection or product line, working on the design for the packaging of a product, researching logo concepts, refining an edit for a film or going over drafts for a book cover.
Charlotte: When we are in London, this is in addition to any meetings, calls with clients abroad or shoots. We probably spend half the week physically working here together, and the rest of the time traveling or working remotely. When we are out of the office, we keep up to date with everything in a seemingly endless stream of phone calls, texts and emails. Sometimes all at the same time (laughs).
What are your influences?
Duncan: We rarely make a special concession to go and "be inspired." It doesn't really work like that. Books, architecture, art and travel are all sources of inspiration, and I also love historical typography found on things like shop signs and bookplates. In addition, we are lucky enough to be able to work together in a way that has become very instinctive.
Charlotte: I think we are both incredibly curious people, we are always looking at things, picking things up, collecting things, putting them together in different ways, creating connections, references and layers before tearing it all down again and starting over to make something else. One of the best things about working in partnership is that you don't have to spend any time explaining what you mean to the other person, there's a kind of innate understanding of references, which saves a huge amount of time. Also, it means that when things are a bit stressful or there's a deadline, you have someone who understands, and when things are going well, you have someone to share it with.
How long have you been in this apartment?
Duncan: For about seven years. The place was a total wreck, so we had to do everything like rewiring and plumbing as well as redecorating. It's a great place to work now. It is very quiet with gardens on both sides and lots of light. The only thing we could do with is a decent coffee shop.
What is your favorite piece of furniture?
Duncan: About four years ago I saw this cocktail cabinet at an antiques fair in Battersea. I'm really into malachite as a material and something about its form struck me. It's by the Italian architect and designer, Paolo Buffa, and I love the 30s and 40s in Italy as a period for furniture design. I couldn't afford it so I left empty-handed, and for the next couple of years I saw it popping up in a few different shops in Pimlico as a lot of the dealers there sell to each other to keep their stock fresh. Anyway one day I saw it in a really weird dusty little shop I had never been in before, and I managed to get the guy down to a price that wasn't ridiculous. About a quarter of what they had been asking for it in Battersea!
Charlotte: And how I love the sound of that cabinet cracking open on a Friday evening after a long week!
What does the next year hold in store for you?
Charlotte: The start of this year has been about tentatively putting our feelers out, and working out what form we want Campbell–Rey to take. In the past, things have always developed organically, with the majority of our clients coming through word of mouth – this is a way of working that suits us well.
Duncan: We have a few things culminating this autumn, including the first book that we have written together for the German publisher Gestalten, an exhibition in South America that we are curating, a magazine we are editing for an American fashion label, a few films and the launch of a communications project for a car brand. So the summer will most likely be spent trying to extract replies from people in Europe who are on the beach during August! For us, we'll be gearing up toward the next wave of projects for winter and the start of 2015.
Thank you Charlotte and Duncan for such a great conversation! To find out more about Campbell–Rey visit their website here.
Photography & Text: Robbie Lawrence