Susanna Kim, aka iamkimkong, is an equal opportunity DJ, dropping everything from Wu Tang Clan and Whitney Houston to Jay Z and Justin Bieber.
As soundtrack supplier to some of Berlin's most sought-after nightclubs, the native of Germany's Ruhr region does not discriminate. Her tongue-in-cheek style puts fun first, trumping the stiff attitude at times present in the DJ world. A graduate-level communications expert by day, Susanna's path to DJing was marked by hard work, obsessive mixtape-making, and serendipity in equal measures—and her journey is far from over. With designers like Hien Le and Malaika Raiss sourcing her eclectic mixes for their runway shows, and the number of nighttime gigs growing, Susanna's DJ legacy is blossoming alongside her communications career.
Korean by heritage, German by birth, and Berliner by choice, Susanna refuses to ascribe to any one narrative, personally, musically, or otherwise. At a very early, un-DJ-like hour, Susanna, joined by her heavy metal guitarist husband, Christoph "Kotsche" Koterzina, invited us to her Kreuzberg apartment to talk Helene Fischer, self-doubt, and being mistaken for the coat check girl.
This portrait is part of our ongoing collaboration with ZEIT Online, who presents a special curation of our pictures on ZEIT Magazin Online.
Where are you from originally?

I always tell people I'm from the "Pott" [Ruhrpott], and then I realize they mean something else. My parents are Korean, they moved to Germany over 40 years ago with a wave of migrant workers. My mother is a nurse, which is what all Korean women who came here during that time used to do. I grew up in a tiny town where there was only one other Korean family apart from mine. My parents always wanted to return to Korea at some point, but that never happened. Such is life.

How do you reconcile your Korean heritage and German identity? Has that been a struggle?

Everyone tells me I'm completely German. When I hear that, I think, 'Look at me for a minute. I'm not.' Berlin, of course, is an international city, but people often talk to me in English. Older people often tell me how good my German is. I remember something from a long time ago: there were times when I would come home late at night, pass our entryway mirror, stop in my tracks, and go back to look at myself. Maybe it was the alcohol, but I would look at myself and think, 'Oh yeah, right. I spend all day with non-Koreans and at the end of the day it occurs to me—I'm Korean.' Of course the question arises: What am I, where is home? I'm different here, and in Korea, where everyone looks like me, people ask me where I'm really from. Everything about me is non-Korean. It's a strange feeling. At the end of the day, home is my husband, my family, and friends.

What role has music played in your life so far?

I always loved music. As a child I had early musical education. I started playing the recorder, like everyone else at music school, and then I decided to play the transverse flute. I was totally fascinated by it back then. My parents wanted me to play the piano, of course. That's Asians for you. But I decided against it. My teacher, who was pretty cool, always told me that I was very talented, but pretty lazy. I never practiced.
"If you only play songs that sound great in your living room, but don't translate to the dance floor, nobody is happy but the DJ."
"Everyone tells me I'm completely German. When I hear that, I think, 'Look at me for a minute. I'm not.' "
How did you get into DJing?

I always loved making mixtapes. I got really into them, spending hours making cool covers. Then during my university years, iTunes arrived, which was great for me because I was always more of a singles person. There are albums you listen to from beginning to end, but I always had my favorite songs. So I started working on the ultimate playlist. My friends made fun of me, actually, "You've been working on it forever. You'll never finish!" My idea was always to have my own party and play this list.

Did you eventually have that party?

Yes, that was my 30th birthday. We called the party "Shut up and Dance", because I had no intention of having any meaningful conversations with people. I wanted them to come, shut up, and dance. And that's what happened. This playlist was so important to me because I often left hip-hop parties thinking, 'Why can't you just all lighten up?' There's nothing wrong with playing something fun once in a while. I like the combination, and I'd never seen that before. So I played Whitney Houston and after that Wu-Tang. That was the idea.

How did you start getting into more serious DJing after that?

At some point I just bought all the equipment I needed to do it. There was also a friend in Cologne with a giant vinyl collection and he let me come over once a week to practice with his scratched-up records. Then I bought myself the Traktor software and started fiddling with it. At first I didn't even know what all that blinking was supposed to mean. It all became more serious when my good friends from Journelles asked me to DJ at their flea market in Berlin. That's where Hien Le approached me. Three weeks later he wrote me an email asking me to create a playlist for his opening show at the Mercedes Benz Fashion Week. I was like, 'Uhm, of course!'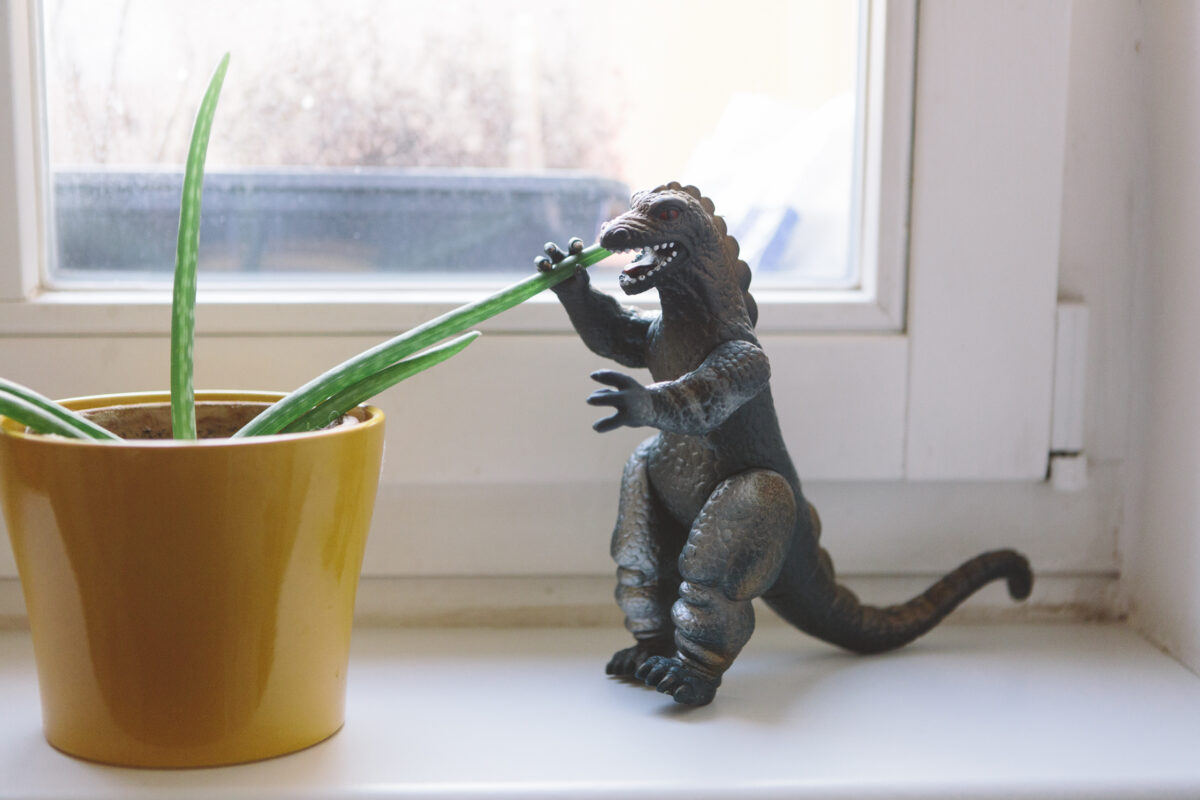 So aside from DJing at clubs, you also create soundtracks for fashion shows. How do you go about these catwalk assignments?

Yes, I also worked with Malaika Raiss, for example. She heard about me from Hien. Usually I start these projects by asking the designer about the mood or theme they are going for. Then I sit down and think about what I associate with that theme, collect a list of links and songs, and send it to them. It's a pretty basic narrowing down process. You also have limitations as to how long the mix can be, so I have to have an idea of how to cut down songs. Unless a song is already fairly compact, it becomes boring at a certain point. So I have to know, for example, that a particular song is 3:40 minutes long but isn't relevant from minute 2:01 on. Soundtracks especially, need to stay suspenseful in a way.

Do you see a difference between how these designers approach music for their shows?

Hien has a more personal approach. He tells me about which songs he listened to during a particularly stressful phase in the production process, and I try to match the mood of that song. Malaika is more about the general mood and theme. I realized, for example, that Malaika used to listen to a lot of punk—I didn't know that before. So last time she told me to create something along the lines of California skate punk, which was the theme of her collection. But both are convinced that the audience should leave with the last song still playing in their heads. Everyone should be in a good mood and take the song with them.

What is your personal relationship to fashion and style?

Pretty simple, actually. Back in the day I'd only wear white in summer, and black and dark blue—my favorite color—in the winter. I had a phase when I only wore black, super reduced. What's new now is that I've started wearing colors. But I just don't have the guts to wear some things. I always think certain outfits just aren't 'me'. I love patterns and colors on other people, even crazy combinations, but I feel like I'm in costume when I wear that myself. An hour later I realize that I just can't leave the house like that, so I go and change. I don't like constantly having to fidget with my clothes.
"Someone came up to me and said, "You're so mainstream!" It took me a moment to realize that was meant to be an insult."
Do you have plans to give up your day job and become a full-time DJ?

Good question! I do like my job, and at the moment I'm fine with how things are. I've always been the type who wants it all. Why not wear sneakers and pumps? I'm the same with the music I play. Why just play hip-hop? Why not some Justin Bieber once in a while?

How does Justin Bieber go over with the crowd?

In hip-hop circles I guess you're just not 'real' enough when you do that. Recently, someone came up to me and said, 'You're so mainstream!' It took me a moment to realize that was meant to be an insult, not just a statement. Because it's true—I'm totally mainstream, but that's my approach. I listen to music because I like it and because it enriches my life. When I'm DJing I want people to walk home with a smile. If you only play songs that sound great in your living room, but don't translate to the dance floor, nobody is happy but the DJ. When music is joyful, why not listen to it without being ashamed, and not take yourself so seriously? When someone tells me they love Helene Fischer and "Atemlos" is the best song ever, I say, 'Crazy, I don't agree, but I understand that you like her, because she's good at what she does.' Same goes for Justin Bieber. I respect them just as much as any underground artist who follows their path, regardless of the outcome. I think everyone should do what they want to do. I stray sometimes, but I always arrive back at what is me.

There seem to be parallels between your approach to fashion and music. Do you agree?

Yes, I don't want to be influenced by anyone, but it's difficult, especially when I'm working a night with many DJs. Sometimes I'm like, 'What?! Okay, I can just quit right now. I have to get better.' I have a lot of doubts. But it's important to come back and realize that it's just a different approach. Every artist and musician has to go through that and arrive at, 'This is what I'm going to do. This is my way,' and finding the middle way there too. It doesn't have to be one or the other.

What has been your experience as a woman DJ? Is it more difficult to get a foot in the door?

The older I get, the more I realize how bad it actually is, and how little it's actually working. Before, I never understood what everyone was getting so upset about. I thought, 'Everything is equal.' But it really isn't. Adding to that, I'm a 'controller DJ'. Meaning, I DJ digitally and allegedly just press an on-off button. I think there is more to it, but that is what people think. You're just not taken that seriously. On the other hand, a lot of DJs come up to me and say that I seem to really engage with the material, and not in a condescending way. That feels good, of course. Sometimes you walk up to security at the start of the night and they point you to the entrance for coat check employees. When I tell them I'm actually the DJ, they look me up and down, and say, 'Oh.' On the other hand it's also kind of funny and totally irrelevant. I also love when women come up to me and tell me how great I'm doing, 'And all that as a woman!' And I just think, 'Why don't you do it yourself?' This is not rocket science.
Thank you, Susanna, for the chat and the stroll around your neighborhood. For a taste of Susanna's sound as iamkingkong, visit her website.
This feature has been produced in collaboration with Berlin-based shoe and accessory brand Zign, on the occasion of their Spring/Summer 16 campaign. To accompany their new collection, Zign joined forces with product designer and previous FvF guest Sigurd Larsen on the creation of an exclusive shoe shelf.
Interview & Text: Jennifer-Naomi Hofmann
Photos: Fabian Brennecke