Handcrafted products marked "Made in Spain" represent a certain level of quality – specifically with regard to artisanal textiles and leather goods. Barcelona-based footwear label About Arianne is a shining example of contemporary Spanish shoe design. Two friends, Ariadna Guirado and Ernest Vidal are the masterminds behind the name and share a passion not only for high fashion, but also for hard work.
Meeting by chance while Ariadna was completing her Masters of Fashion Footwear and Ernest was starting out in Art Direction, like lifelong friends, they immediately connected. With Ariadna's creative vision and Ernest's complimentary brand building strategy, the pair established About Arianne in 2010 soon after.
Ariadna's exceptional taste for design started out with a focus on fashion. But faced with the realisation that she could never find shoes in stores she wanted was good enough reason to translate her own visions from sketches into wearable designs. Not surprisingly, About Arianne's distinctive designs and classic aesthetic serve as inspiration for a host of global mainstream brands – a recent collaboration with American Apparel but one example.
Moved by small rewards such as receiving emails from happy customers, or – even better – seeing someone on the street wearing their shoes, the business continues to grow step by step. On a visit to the gothic neighborhood of el Born where the duo live, work and feed creatively off this artisanal corner of the city, they discuss the niche market they have tapped into, the topic of tourism in the Spanish capital, their favorite designers and future plans.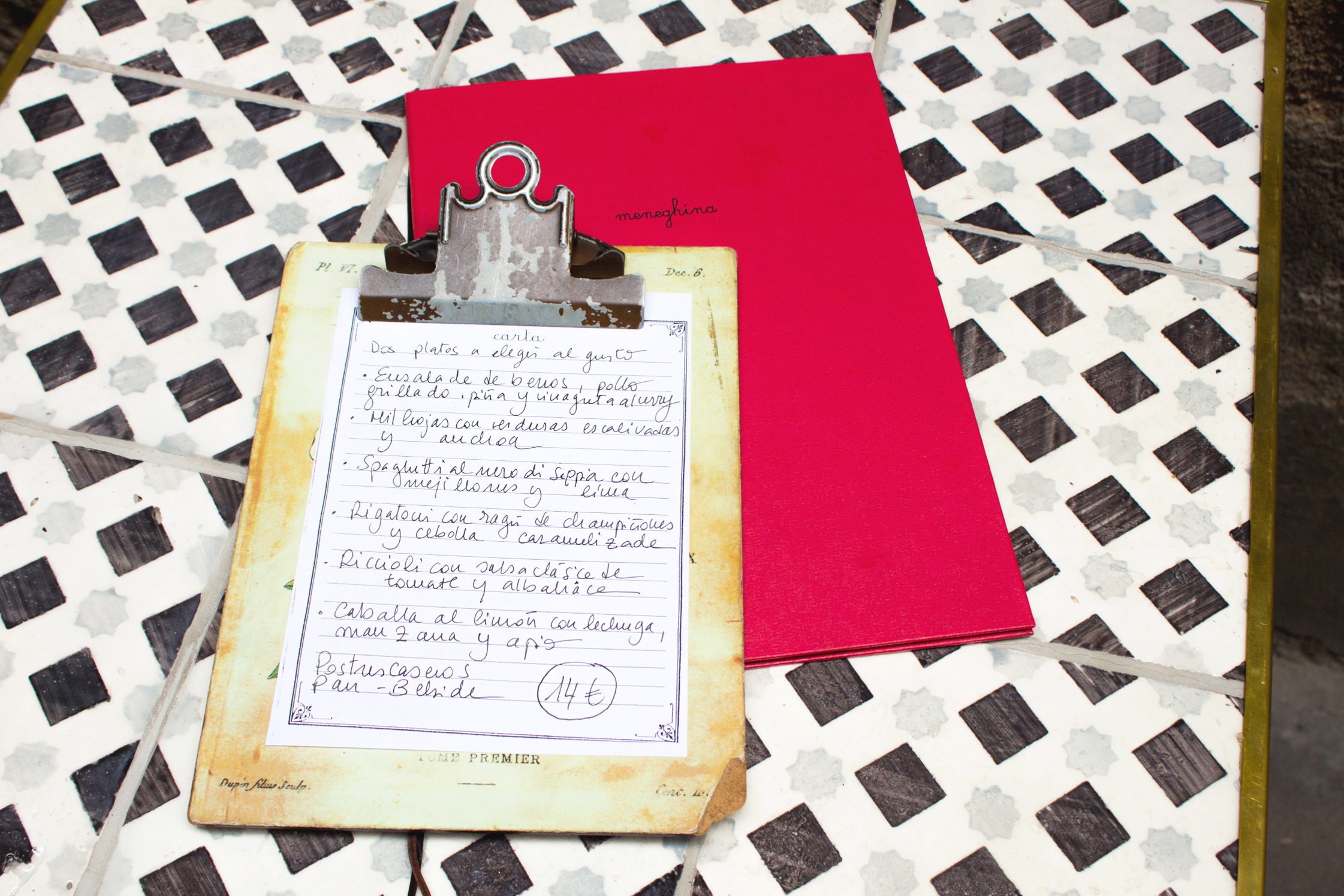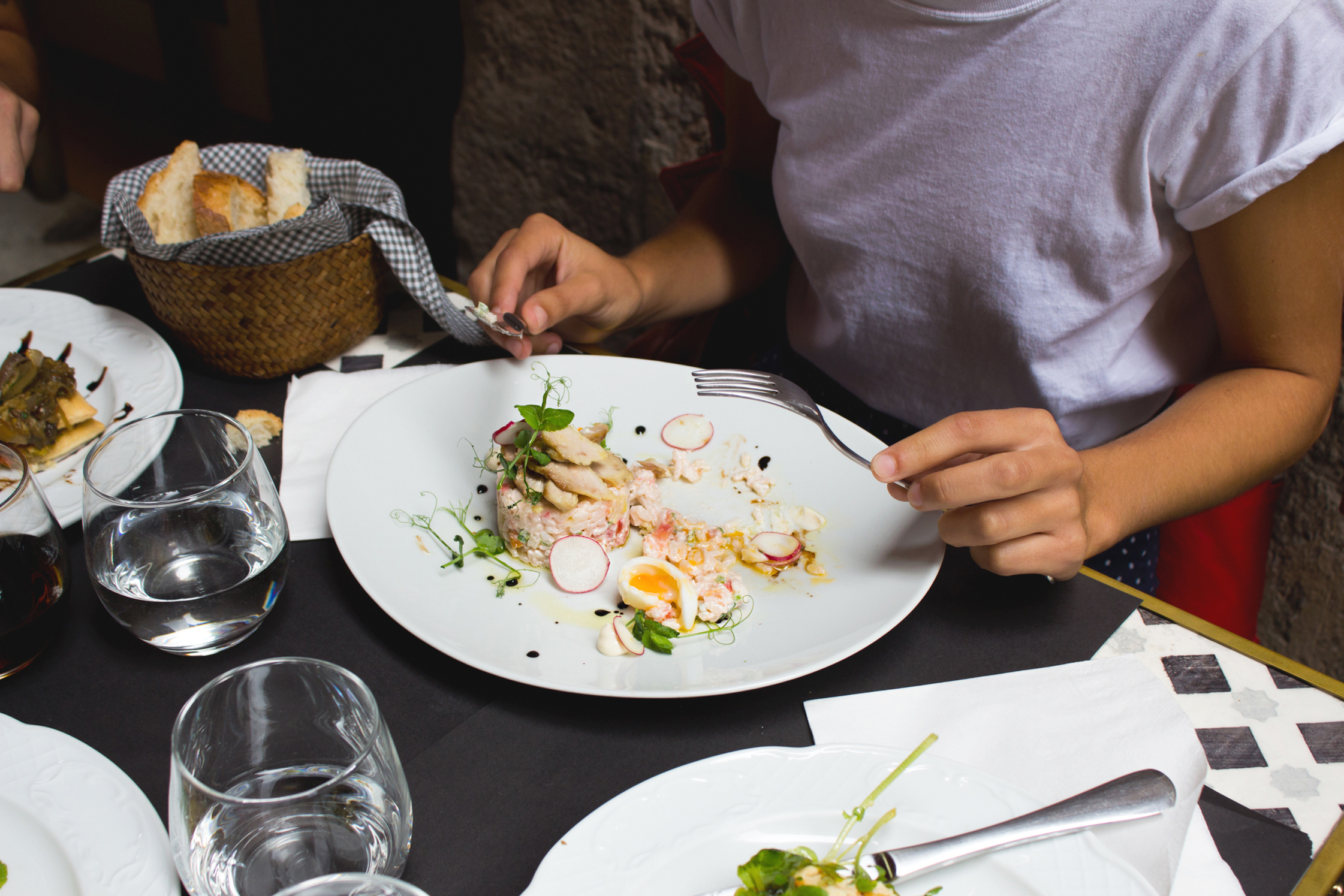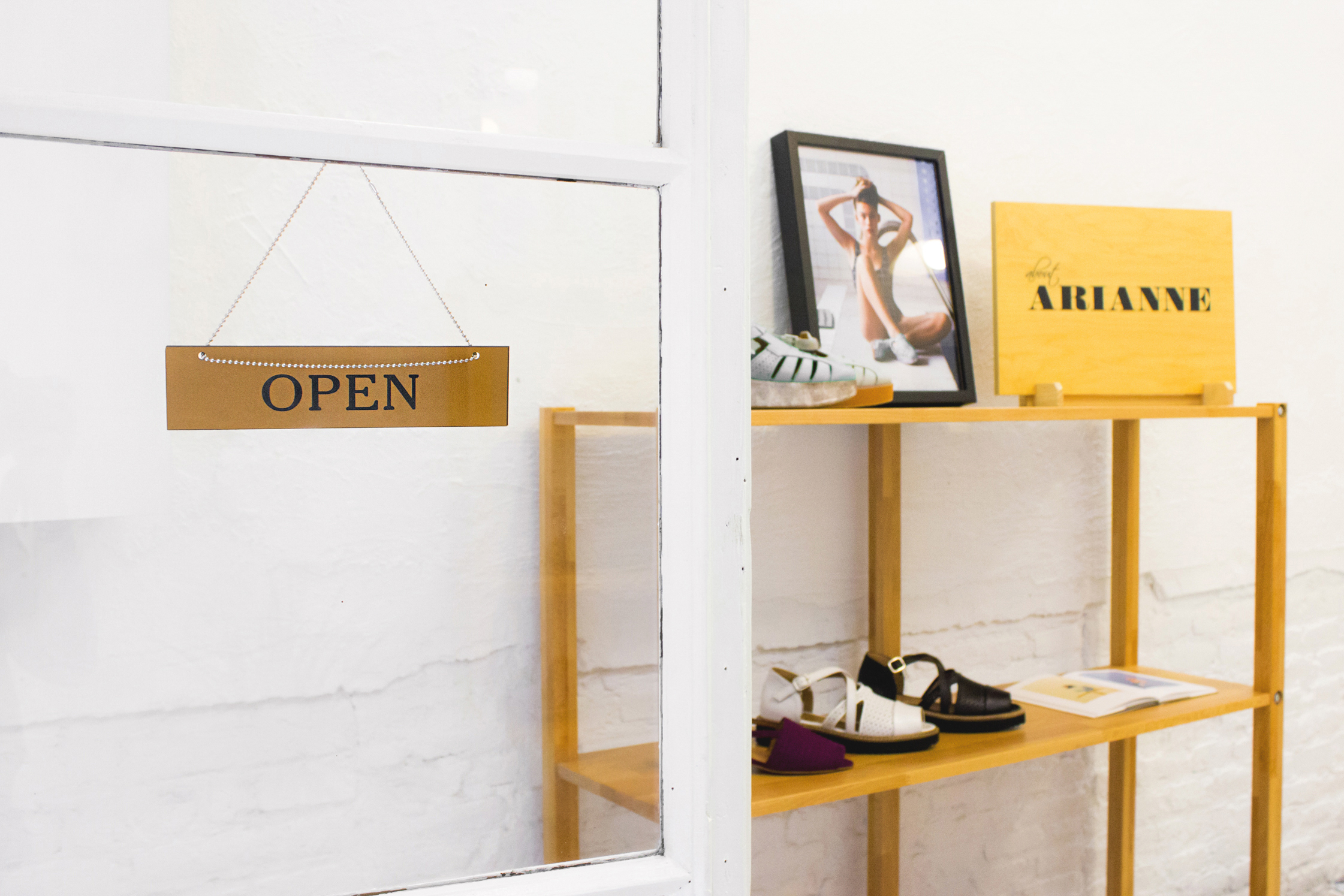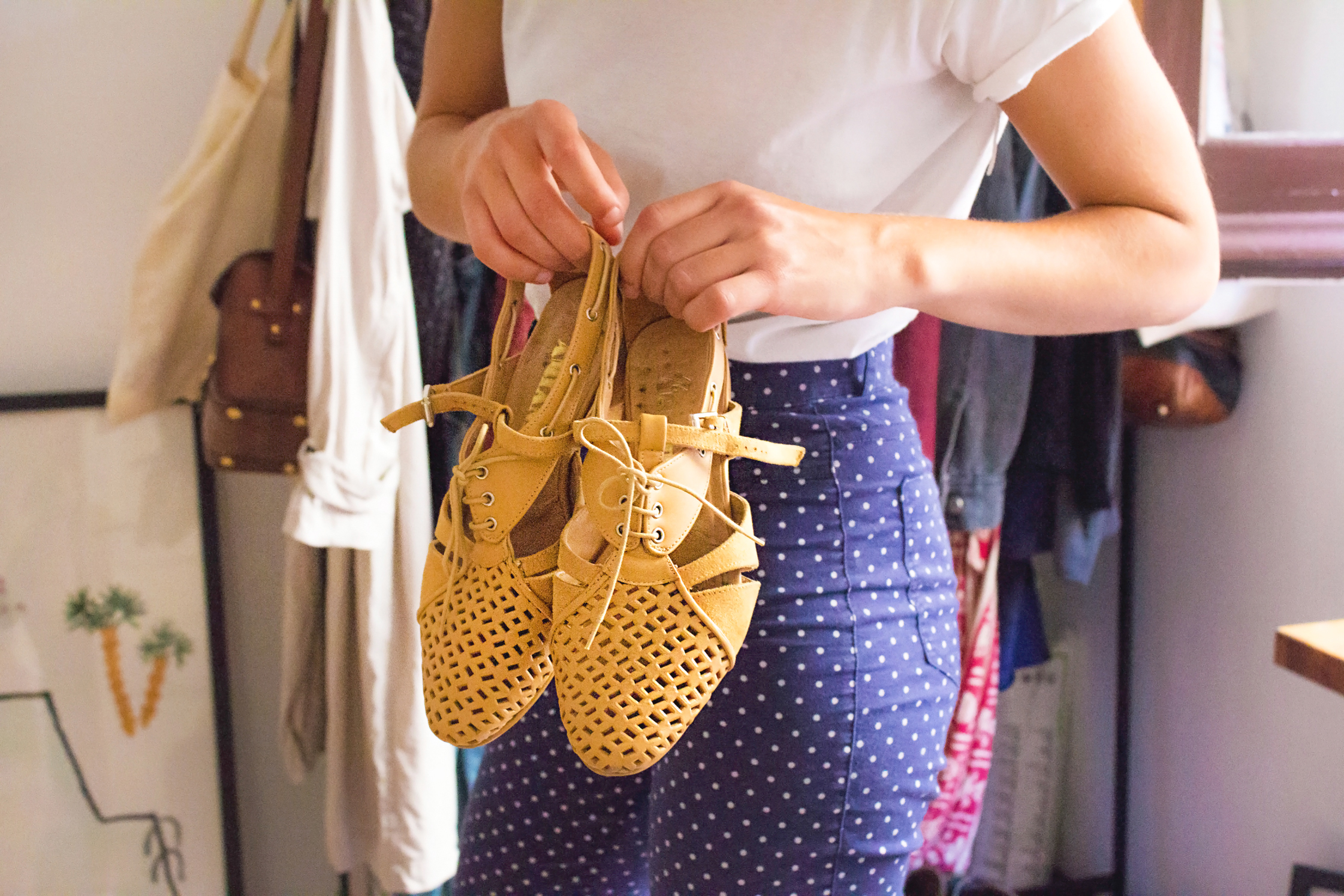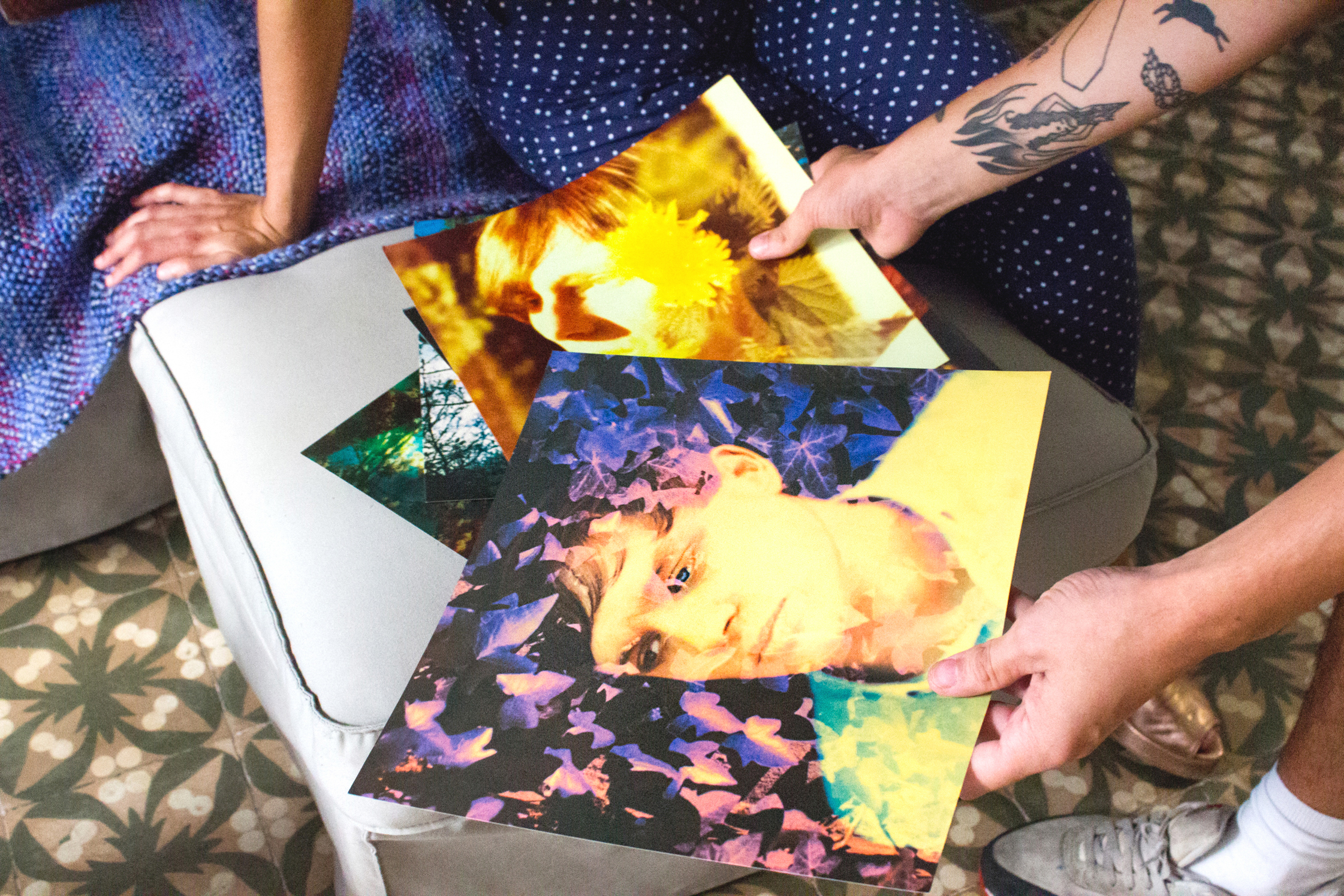 Your apartment is located two minutes from the extremely busy las Ramblas, what are the consequences of living in this part of the city?
Ariadna: As everything, it has a positive and a negative side. When you live in the city center, everything is around you, so you don't need to use the public transport, because you are able to walk everywhere. We live ten minutes from our studio-store, and that's something we are grateful for.
Ernest: Yes, working so close to home gives you a better quality of life. Besides most of our friends live here too, so it's quite easy to meet with them. We live in the Gothic neighborhood and work in el Born, two of the oldest parts of Barcelona. It's truly beautiful, but we are dealing with a daily mass of tourists, which can be unbearable.
Ariadna: It's cool because sometimes you can meet people from other places, but it's stressful too. For example, I would like to bike to work, but there are so many people that it's impossible in the end.
Ernest: At some point you can even start to feel like you are in a videogame, where you have to dodge the tourists to get where you want.
Tourism in Barcelona is currently in question by its citizens. What's your personal opinion about it?
Ernest: I think that the tourism is something stressful, however we need to accept that this city is what it is because of it. It's a fact that Barcelona lives from tourism. The commercial sector would never survive without it. Still, I would like to see an adjustment of this "cheap" tourism in the city, which should include hotels, hostels, Airbnb flats, etc.
Ariadna: The problem is that the tourism in Barcelona is a little bit different than in other European cities like London, Paris or Berlin, because here we have the beach. That means that we don't deal just a kind of "cultural" tourism, but there's this secondary massive low-cost tourism during the summertime.
Going back to your the neighborhood, what are your favorite places?
Ernest: I was living in Carrer Petritxol for four years, it's one of the most beautiful streets in Barcelona. It's well-known because of its Granjas, old cafés where you can have a delicious chocolate with churros or other sweet pastries. Another place I enjoy, although it's completely filled up with tourists, is la Boqueria, where you can find amazingly fresh and local food. I especially like one particular stand run by farmers, who sell their own-grown vegetables and fruits.
Ariadna: The Santa Catarina market is also very nice. When I go there, I feel like I am in a small town, because most of the people who go there are neighbors. Some of our favorite places to eat in this area are El Cañete, Can Sisa and Meneghina. For a drink I would recommend heading to El Ascensor or Ginger.
You live and work together, how did you meet?
Ariadna: We have known each other for six years. I had already finished my fashion studies and had just come back from London to start working in a shop so I could earn some money for my own collection. Ernest was the visual merchandiser there. We took some time until we had a coffee, but in the end we met on a Sunday afternoon. Without knowing each other, we had the feeling that we had been friends for ages.
Ernest: It's not been such a long time, has it? But we feel like we have been lifelong friends. The moment we met was perfect, as we were both starting to specialize in our own paths. She was starting a Masters of Fashion Footwear and I was starting out in Art Direction. It fitted together perfectly. Ariadna was designing her shoes and I could help her with building the brand image. So we ended up being a team.
Your studio-store is located in el Born, in a handicraft area that the city council offers to artisans. How good is that?
Ernest: Having spaces like this in the city really helps small "artisans" like us. The clients that choose handmade goods can also find different products of this kind in the same area, from bags to shoes or jewelry. So the fact that we are all together makes us grow a lot.
Ariadna: It's very positive for us that the city owns this area, offered to young creatives. Nevertheless, maybe they should promote it a little bit more because many people don't know about it.
Ari, where does your passion for shoes come from?
Ariadna: I realized I wanted to be a shoe designer when I was studying fashion. In the beginning I preferred clothes, but little by little my passion for shoes grew. On one hand, I saw how shoes can change your look completely, they make the difference. On the other, I could never find the shoes I wanted in shops. I started to make some sketches with ideas I had in mind. Once I had finished my BA I studied a Masters of Footwear. My friends and family encouraged me to start my own brand.
At which point did you decide to start your own brand?
Ariadna: When I started to draw those sketches, I sent them to some shoe factories in Spain. Afterwards I got a job in a company there. I worked for them for one year as a designer. Although the quality was brilliant, there was a huge lack of design taste. It was totally blocked. These old factories don't want to go for something different. When they saw my prototypes they stepped back. Even so, I decided to start About Arianne. I knew there was a niche market demanding these kind of shoes, although the big factories didn't like them.
It's hard to take a step forward and start your own business. It's not easy in terms of economy, because in Spain there is barely any support for young entrepreneurs. In my case, I am thankful to my family because they helped me to get ahead. It's very gratifying that after a little more than three years, the brand is still there, growing with future expectations. You also need someone who believes in you and gives you the opportunity to produce your product, which nowadays it's not easy to find.
Where does the name "About Arianne" come from?
Ariadna: Arianne is the name my parents wanted to baptize me with. Unfortunately, as it was not a traditional Spanish name, I was given the Spanish version instead, so I was called Ariadna. When I started to design, I thought of that original name as my creative name. One evening, when I was thinking of a name for the brand, I watched the French movie "À bout de Souffle", which I infinitely loved. I saw the spirit that I wanted to transmit to my label. My brain related this "À Bout" with the English word "About", and I just put it together with the name. The result was "About Arianne", I like a lot how it sounds and the fact that it's related to that film.
Where does this French influence come from?
Ariadna: When I was a kid, my father used to play French music and we used to watch French cinema together. I grew up with this culture and I've always loved it. I became more and more interested in French culture and became fascinated by these aesthetic movements, such as the Nouvelle Vague.
What's the best part about making a living from your passion?
Ernest: The best part is the emotion you get with every step. Every small step feels like a whole world. Seeing how the project grows from scratch is stimulating and exciting, it feels like a child in a way.
Ariadna: There are so many things that move you, an email from a girl sent from the other side of the world who loves your work, the feedback you get here from a new customer, or even a new Instagram follower. Maybe above all these little things, the most exciting one might be seeing someone on the street wearing the shoes you had originally conjured in your mind, put onto paper and made real. It's such a fantastic feeling that is very hard to explain with words.
And the worst?
Ariadna: Maybe the fact that you don't have a timetable or specific working days. This is something you always have in mind, also during the weekends or holidays.
Spain is a famous country with regard to its quality textiles, and also for shoes. Do you think that the quality associated with "Made in Spain" is recognized worldwide?
Ernest: Yes, at least for shoes. From our experience, when we have been to fairs outside of the country, people always value Spanish brands. But surprisingly, together with this "Made in Spain" tag, the "Barcelona" brand is also very famous.
Ariadna: Absolutely. Actually we sell more outside of Spain than here. This kind of quality is more valued abroad.
However, in such a global world like this, how difficult is it to make a space for yourself?
Ernest: The Internet is an incredible window to expose your brand to people all around the world and allow your company to grow. Unfortunately, there are thousands of people doing the same as well, which means that the competition is greater. Somehow, it's easier and more difficult at the same time. You need to offer something different, with unique values and, above all, something that you believe in.
Ariadna: It's hard to make a space for yourself because the market is huge. But as Ernest said, the Internet has helped us a lot. We sell much more online than locally.
What's the best and the worst part of this recognition?
Ernest: The best thing is that it helps you to continue. You need this positive feedback, and most of all, you need to sell, of course. Apart from that, every time we appear on a website, a blog, an Instagram account, etc, it encourages us to keep growing as a brand. It shows that we are doing a good job.
Ariadna: On the other side, every time you expose your designs, you are also exposing them to your competitors. It's a risk you need to take. Plagiarism happens every day and we are conscious of all the big fashion companies who base their philosophy on copying. Still, you need to see it as something positive – somehow it proves that you are doing something well.
This year you've made a collaboration with American Apparel. How did that happen?
Ernest: Apart from About Arianne, I work part-time for American Apparel. All my colleagues love our work, some of them are even loyal clients. Ari and I have always seen a clear connection of targets. The company knows our brand and after a proposal we decided to make a collaboration with some basic models from About Arianne exclusive for American Apparel. We were extremely thrilled and it gave us a huge amount of visibility.
Can you list some of your favorite brands or designers?
Ariadna: Stine Goya, Chlöe, Vanessa Bruno, Jacquemus, a Spanish designer called Datura – who designs very nice playsuits – Alexander Wang and Kenzo, among others. I like the shoes by Clergerie and when it comes to bags, I'm a true fan of Carolina Iriarte.
Ernest: We also like a brand called Kareem. We got to know the designer in New York and she makes precious things. We felt an immediate connection with our shoes. I also like the work of Wood Wood, Henrik Vibskov, Jil Sanders, A.P.C., Opening Ceremony, Fred Perry and ACNE, to name a few.
What are your short-terms plans?
Ernest: At the moment we are concentrating on this years Autumn Winter collection, called ONYX. We will have a special event to introduce it and are really looking forward to it. This is the first collection that we have shown at a New York fair earlier this year and the feedback we got was very positive. Let's see how it goes here.
Ariadna: For this event we have collaborated with some creatives from Barcelona: Baba au Rhum and Alfredo López. We are also finishing the designs of the Autumn Winter collection for 2015 – 2016.
And plans further into the future ?
Ariadna: We would like to move to another city and base our studio-store there. However, our production would still remain in Spain.
Ernest: We need to keep growing and the rest will come by itself.
Ariadna and Ernest it has been an absolute pleasure speaking with you about your personal and professional partnership. To find out more about About Arianne, visit their website.
Photography: Silvia Conde
Interview & Text: Silvia Conde & Rachael Vance