When Anna produced her first magazine for fashion and interior she was only seven years old and very determined about what she wanted to do in life. Since then, a lot of things happened but her love for writing and magazines runs like a common golden thread through her life.
Working for one of Sweden's most well-known interior magazines and after having dedicated most of her lifetime to design, interior, and fashion she made a very conscious decision: "Life is too short for a person not going for what she really wants in life, a cliché but so true."
Anna packed her bag and travelled the world from Israel over to Cape Verde and Sri Lanka, essentially back to Vasastan in West Central Sweden. Together with her boyfriend Johan Rennermalm they share a traditional Swedish cottage house, an outside shower, a hammcock, cats, and a 1967 Ford Falcon. To make a long story short the two of them found their Midsummer Night's Dream, spending the days wih gardening, cooking and of course writing about Anna's biggest passion: interior.
This portrait is part of our ongoing collaboration with ZEIT Online who presents a special curation of our pictures on their site.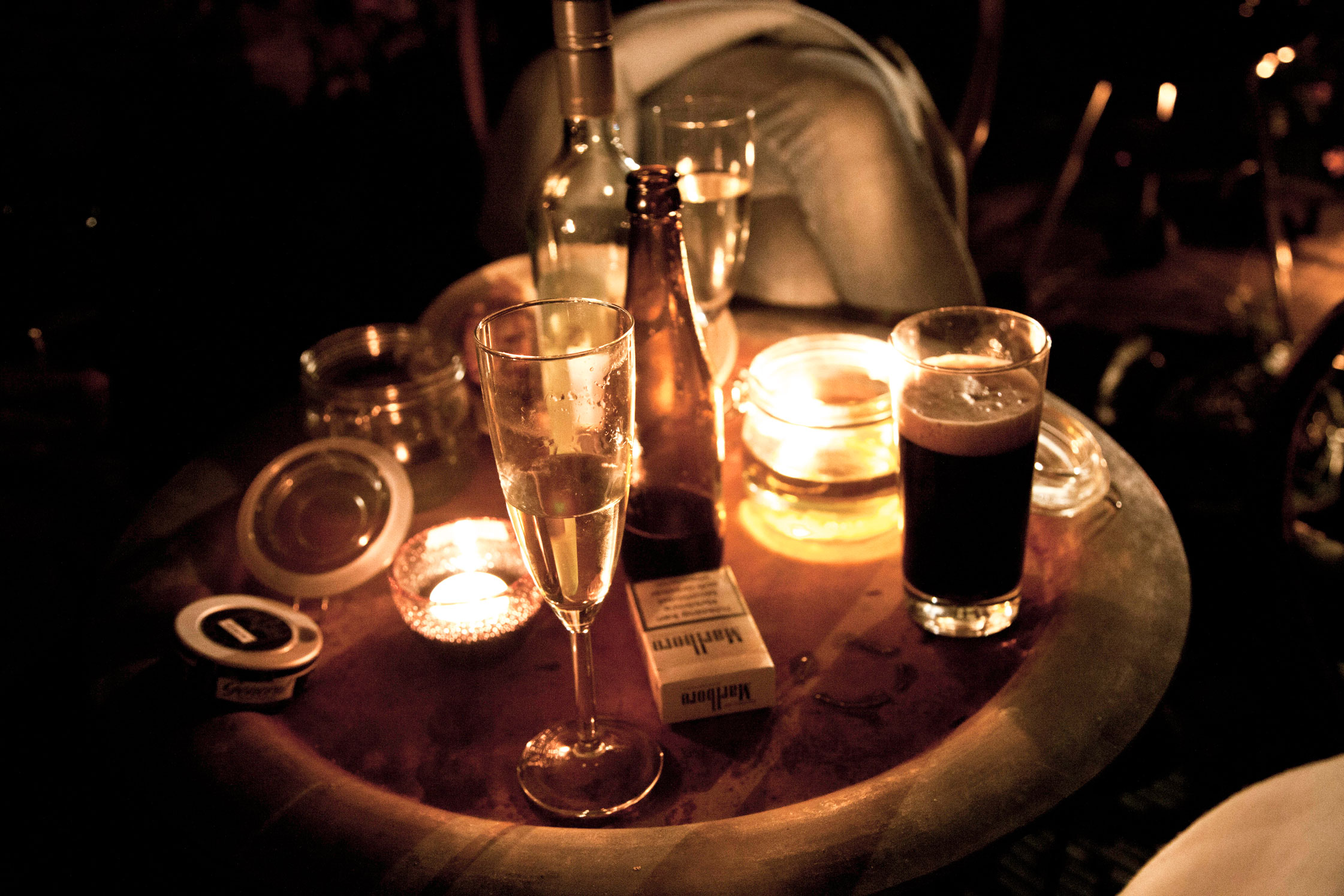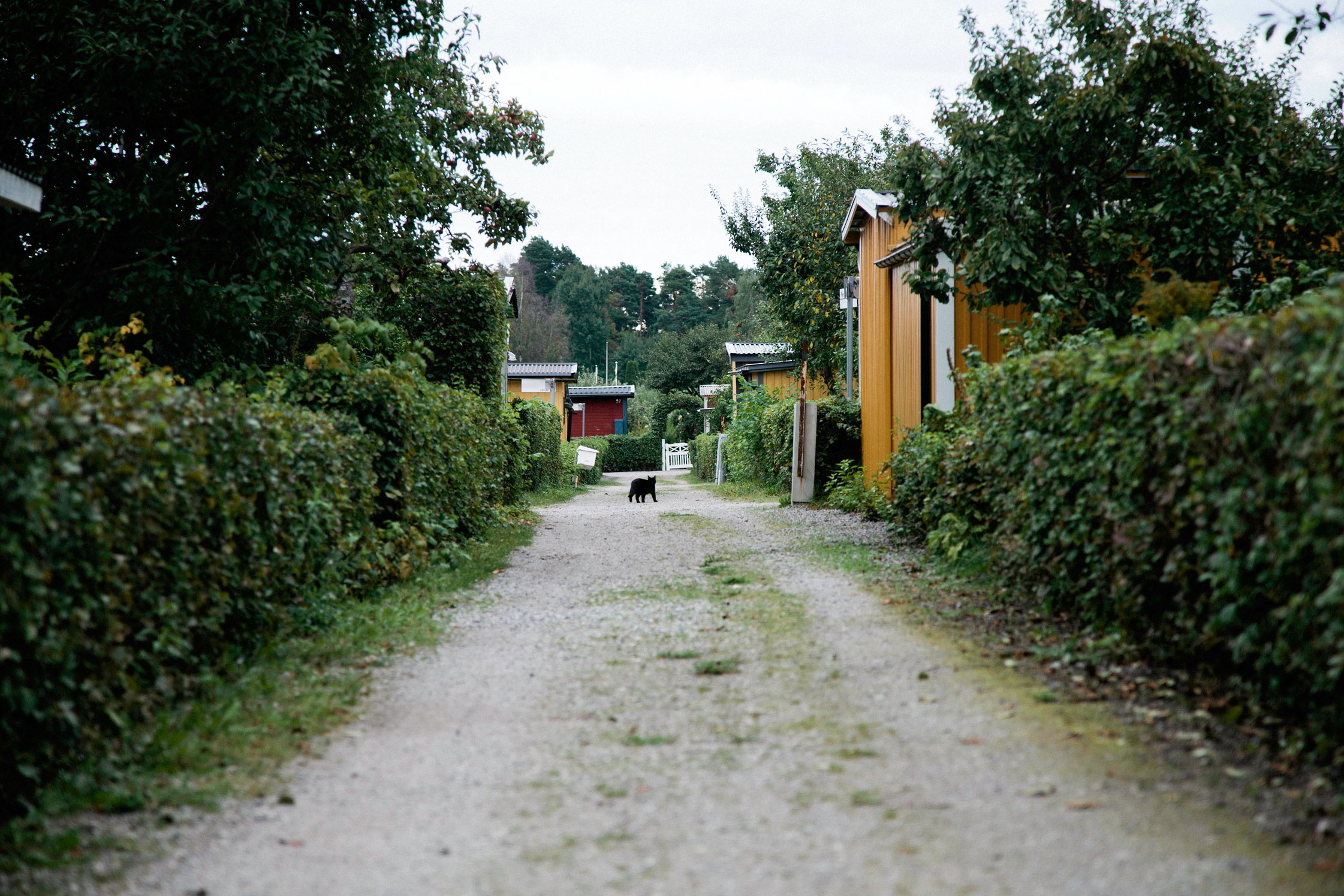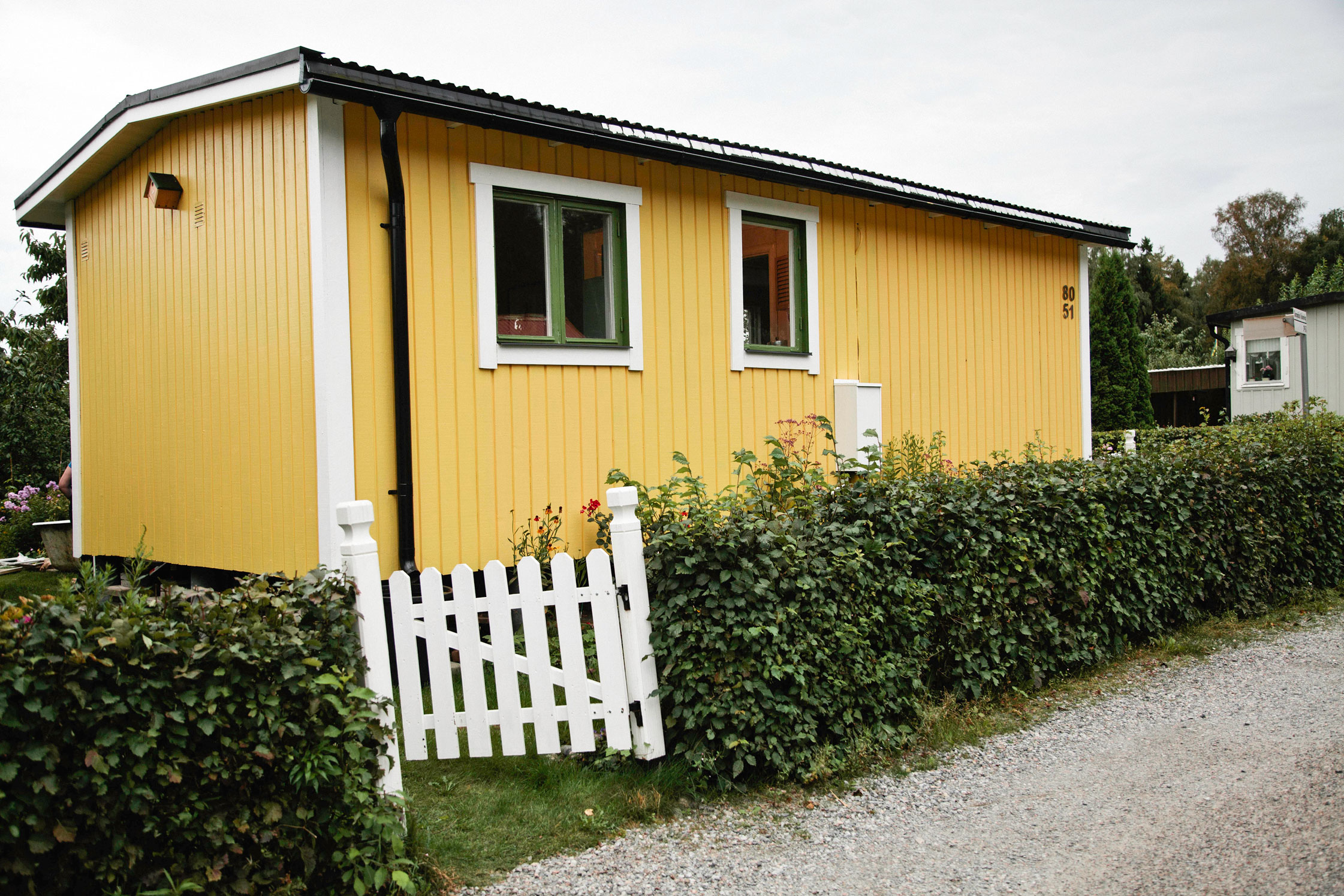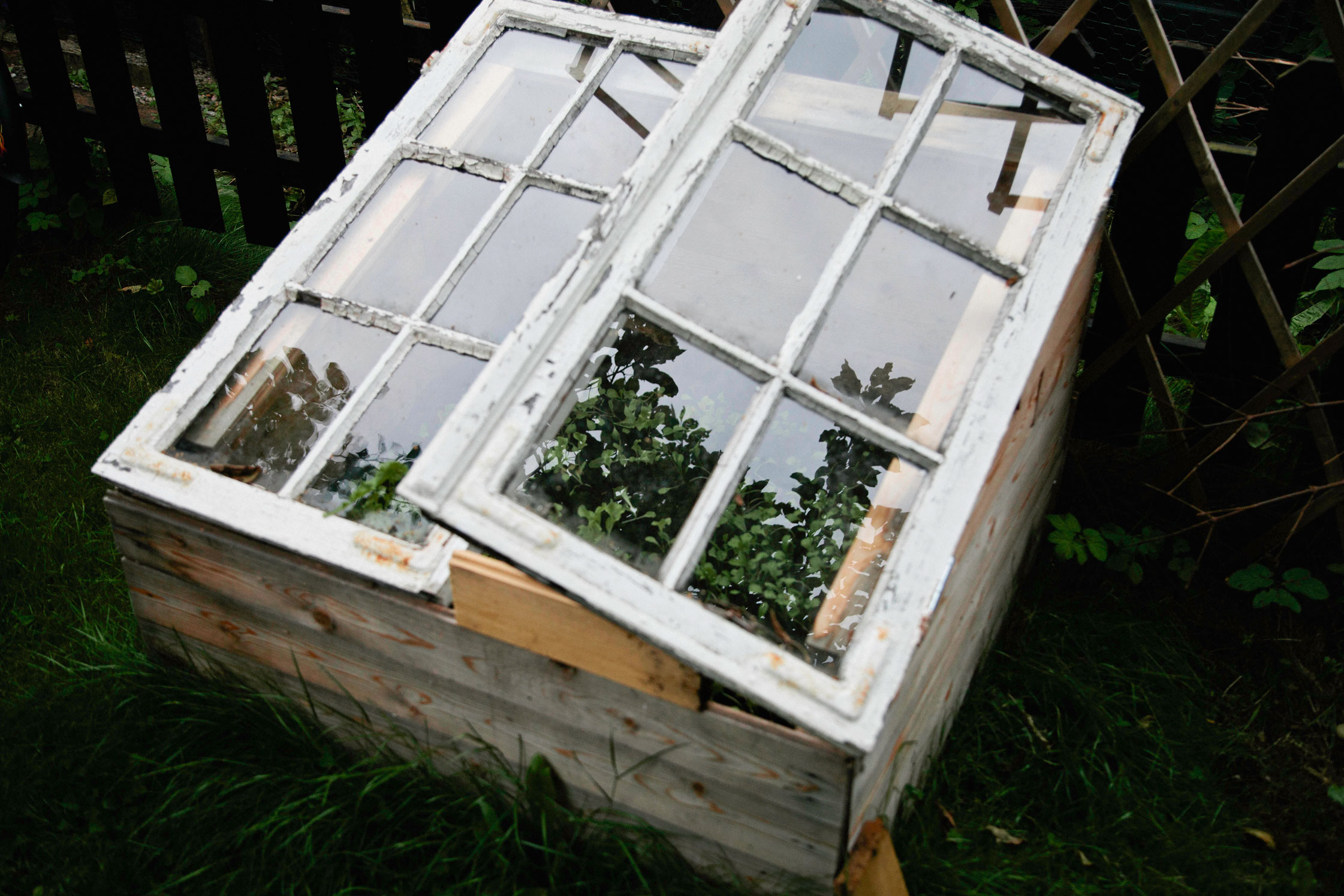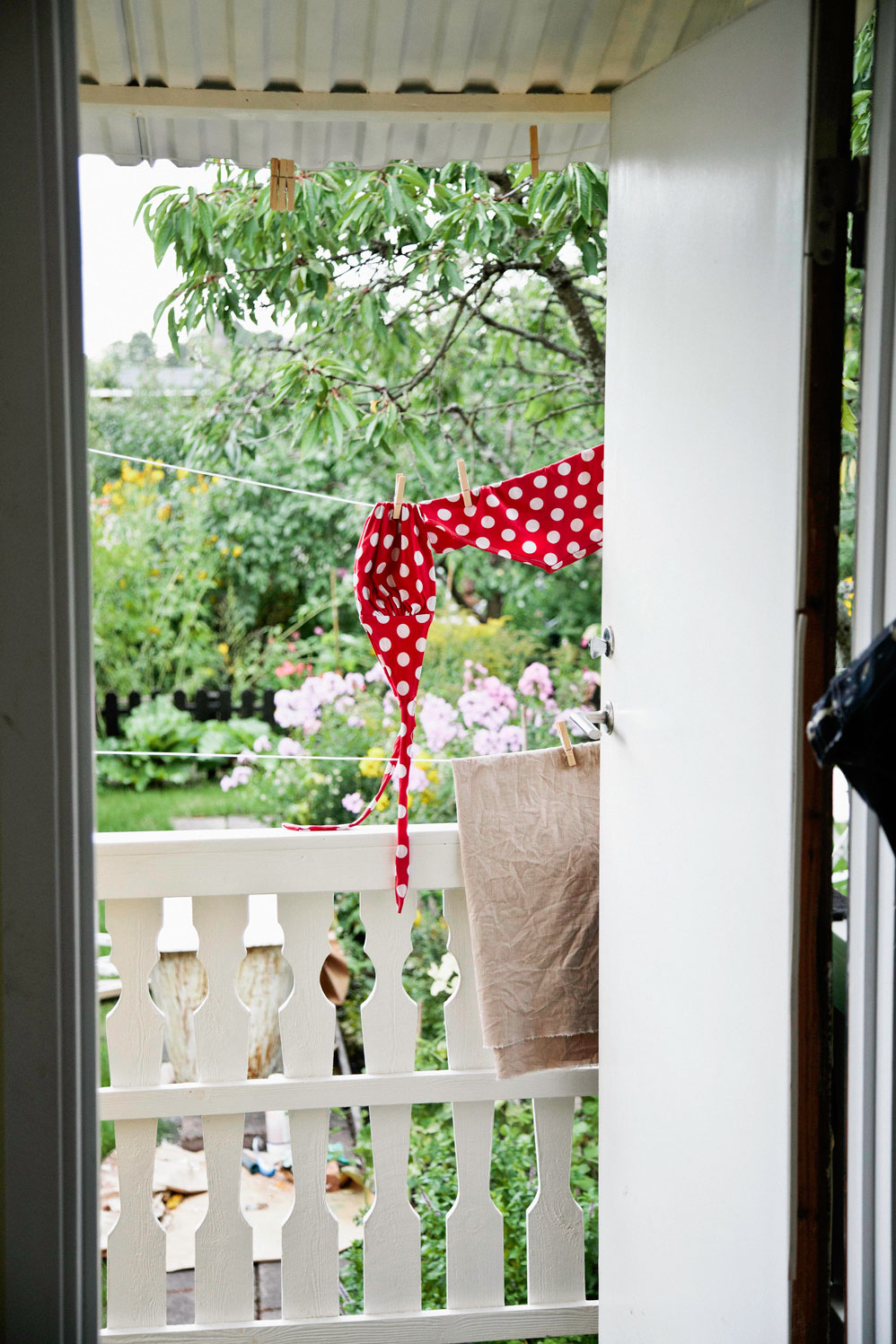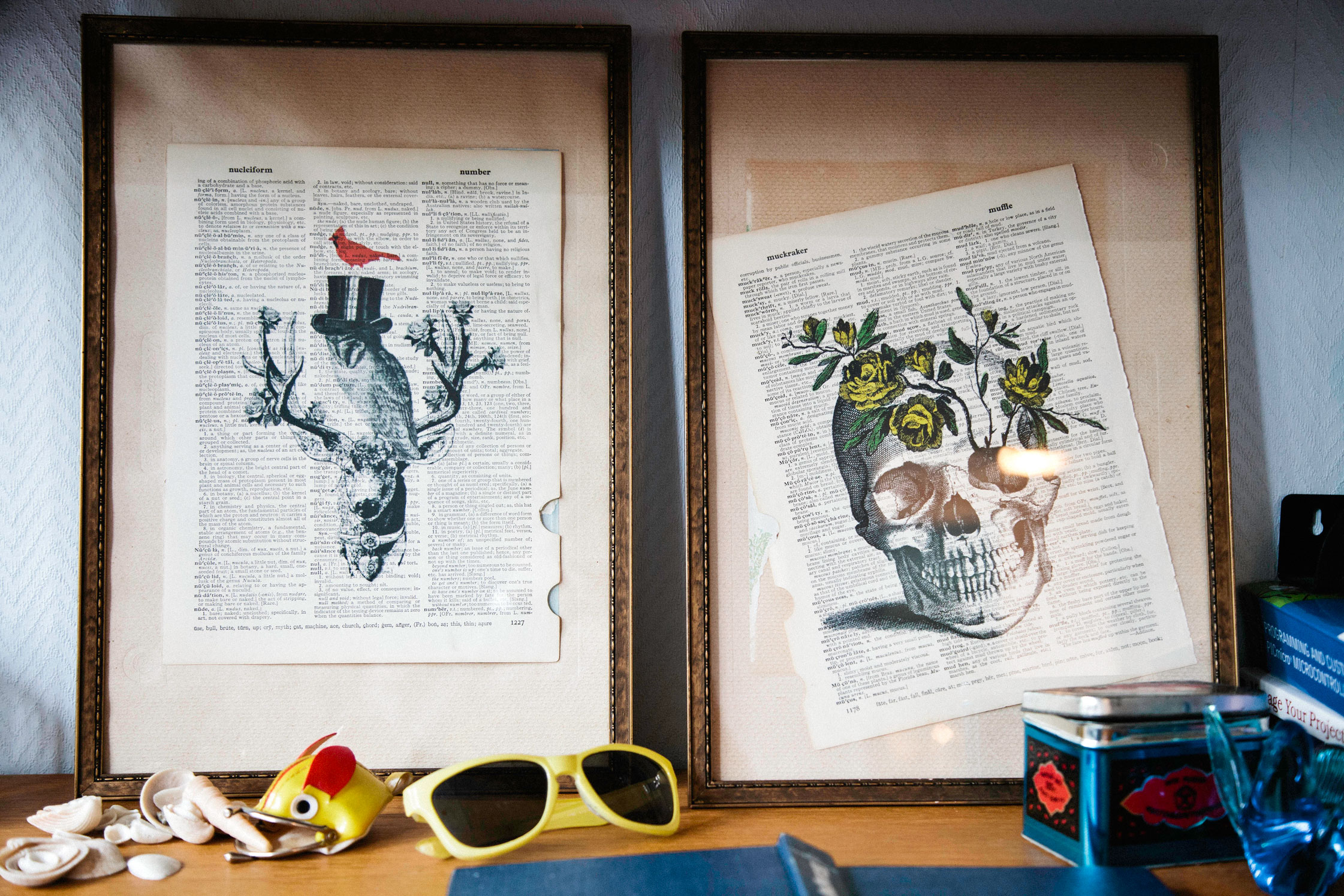 How did you become a freelance journalist?
I always dreamt of being a journalist. I produced my first magazine called Roulette at the age of 7. An A4-size little magazine on copy-paper mainly about fashion and interior design. I also made a special edition about fashion for cats, which I sold for 50 öre (5 Cent) to the neighbours in the village where I grew up. I know my mum still keeps a few copies in a drawer, haha! Interiors – and beautiful exteriors – architecture and design have always been a big interest. So a little bit of luck and a whole lot of effort finally got me a job as an editor at the leading Swedish interior design magazine Sköna Hem (Beautiful homes).
After a few years though, things happened in life. I wanted to travel more and couldn't get enough time off from work. Then my father got very ill and eventually passed away. The greatest sorrow in my life, but also a personal wake up-call. Life is too short for a person to not go for what she really wants in life, a cliché but so true. So, I quit my job, went travelling, and tried to figure out what the rest of my life should be like. I got the cottage, an 1967 Ford Falcon, and cats… did some more travelling. Slowly I'm getting there and being a freelance is definitely a big part of the new "me."
What type of work do you usually do?
Usually, all sorts of stuff. Home-features, where you visit someone in their home and tell their story. Also some celebrity-portraits, some pieces where I present the latest design, and some texts on homes in literature. I also work a lot as an editor, helping out with the daily work at different magazines.
What's the most inspirational work for you personally? Any favourite designers or artists?
Meeting all kinds of people and finding out what makes them tick has always been inspiring to me. Favourite designers is more tricky, there are so many! But since I'm a vintage-freak I must say some of the old Swedish designers, such as Arthur Percy, Eugen Trost, Arthur Ringström, and Berit Ternell who is famous for porcelain and ceramics in the 1930-1950's.
And your interest in design, where does it stem from?
My mum and dad bought a lot of antiques when I was a kid, so I followed them to plenty of auctions around the country. My mum always surrounded herself with beautiful rather than functional things, considering that our tv-sofa was a really nice piece of furniture, however hopeless to comfortably sit in!
You seem to come from two complete opposites in life – how did you two meet?
We sure do! But when it comes to the general take on life we – the Project management consultant and the freelance designjournalist – are quite alike. We never get tired of discussing and/or disagreeing on things. We met at a dinner party of mutual friends who were moving to India. Johan had already been traveling a lot and I was longing for more journeys. So we decided to rent a boat and travel along the Mekong-river together… it has not happened yet, but I'm sure it will.
What's a typical day like at the cottage?
A slow morning with coffee and a newspaper on the stairs, followed by some work in the garden. Most probably followed by a trip to the nearest plantmarket or building supplier, since we always seem to be missing a tool, brush, or something else in order to finish whatever project. After that, a cold beer, rest, and planning dinner. Hopefully some barbecue in good company of good friends!
When you're not hanging out here, what do you like to do?
Travel, obviously. But if it's just a regular day in Stockholm we go see a concert, or a movie, or meet up with friends. I like to go search vintage-shops for new additions to our home and Johan likes to go exercise. Basic stuff.
You've been renovating the cottage, tell us more about what's happened here since you bought the place?
When we moved in last summer the place looked a little bit like a a dull golfgreen. The house was painted in a blue-grey shade and the sheds were brown. Now, we are fans of the 70's, but not such big fans! So we repainted everything in a bright yellow. My sister Ylva was a great help. We thought it would be finished in 4-5 days or so but things always take longer than you expect. The only flowers in the garden were a couple of roses, so everything else we planted. Including the veggies. We bought all the garden-furniture and all the tools, set up the shower and the hammock. We then started to renovate the interior, repainted the kitchen and put up new tiles. Next year we'll renovate the rest of the interior, replace the old fence… and a whole bunch of other things.
Do you work well together?
To every problem there are always two different solutions. One is mine and one is Johan's, and since we are very different people the solutions are often very different as well. I'll do it quick and less perfect. Johan does things slowly (if they get done at all), but with a lot more accuracy than me, haha! So, we are now experts at compromising and trying to think from the other one's perspective. It is very interesting at times but also frustrating for the both of us.
An example: We were to put up the new wall clock in the kitchen. Johan was searching for the right size screw and the right size screwdriver – in the meantime I got the hammer and a nail and got it up there in less than 10 seconds. Now, it's probably going to fall down at some point, I know that. But at least it's now hanging on the wall and it's not still in the box. Like I said, we do think and make decisions in very different ways, haha.
What's in the pipeline for you guys this autumn?
We just moved to a new and bigger apartment in central Stockholm and still haven't finished unpacking all the boxes. So renovating it and making it feel like a home is going to take up some time.
Best spots nearby and/or favourite places in Stockholm?
Since we're quite new to this part of the city there are many places to discover. But the big park Hagaparken is just around the corner, lovely for taking walks along the water. The museum of photography is our favourite place for culture and Tennstopet is a very nice restaurant in our area of town. All the old interior is intact (they first opened in the late 1800's). You can have a beer and a classic Swedish meal, like herring or meatballs, for a decent price. The cinema Zitas is also lovely, they show independent, smaller films, and serve some really good food in their restaurant as well.
Thank you Anna for having us at your cozy cottage and showing us around your Swedish village. We especially enjoyed the walk through the cemetery.
This portrait is part of our ongoing collaboration with ZEIT Online who presents a special curation of our pictures on their site.Check out the special selectionhere.
Photography: Hanna Skoog
Interview: Anna Eriksson and FvF