Munich's well established posh cliché is most challenged in the Main Station district where its streets contradict such commonly held associations of the city. Here there is a colorful chaos beyond Bavarian stereotypes with an array of: stripclubs, porn stores, art-house cinemas, and Turkish, Arabic and Asian grocery stores. High above the rooftops of this neighborhood in a generously spaced old apartment lives Anke Eberhardt with her American boyfriend Ryan.
As to be expected from an editor-in-chief of a unique DIY Magazine like Cut, amazing self-made interior objects are discovered in every corner of the 32 year-old's home. As her abode attests, Anke likes to combine basic whites with character-rich, vintage wooden furniture. Countless alpine accessories like a deer head or shoe rack composed of pebbles from the Isar river reveal a lot about the hostess' love of adventure and the great outdoors. When Anke is not working on the next issue of Cut with her colleagues she loves spending time on her snowboard in the alps.
In her sunbathed kitchen we met with Anke – a lady who is almost always on the move – to share a cup of green tea, chat about Cut magazine and life in Munich.
This portrait is part of our ongoing collaboration with ZEIT Online who present a special curation of our pictures on their site.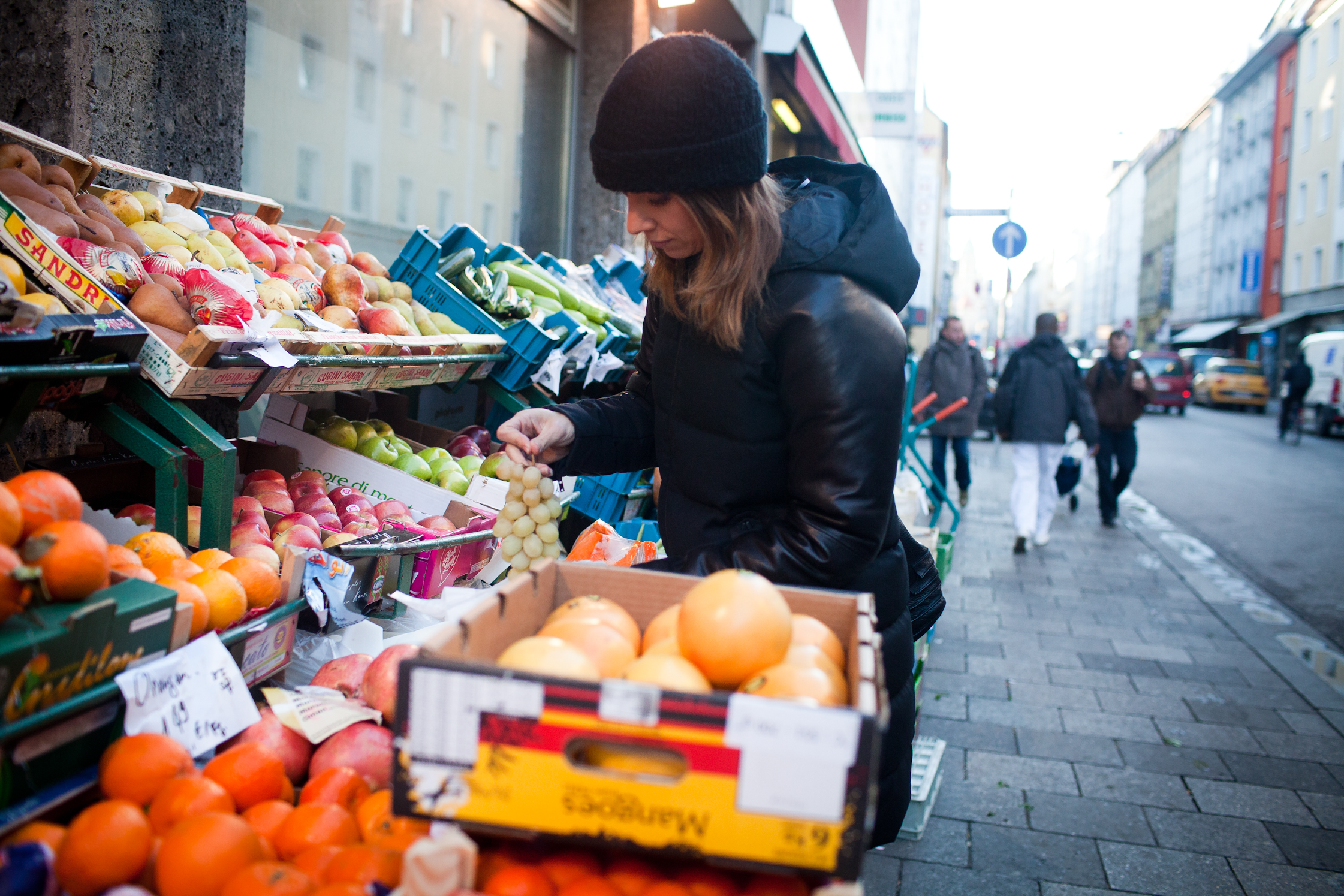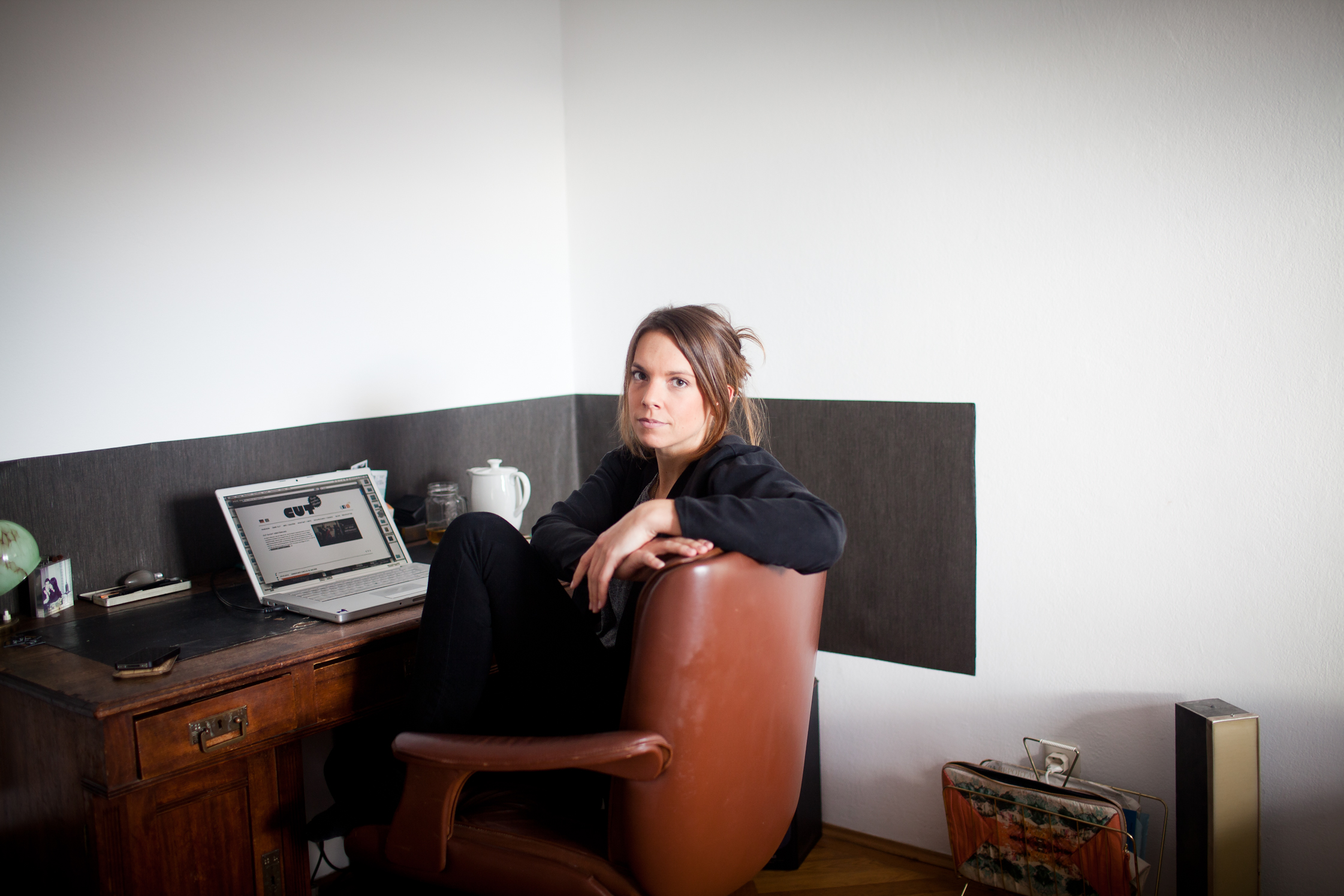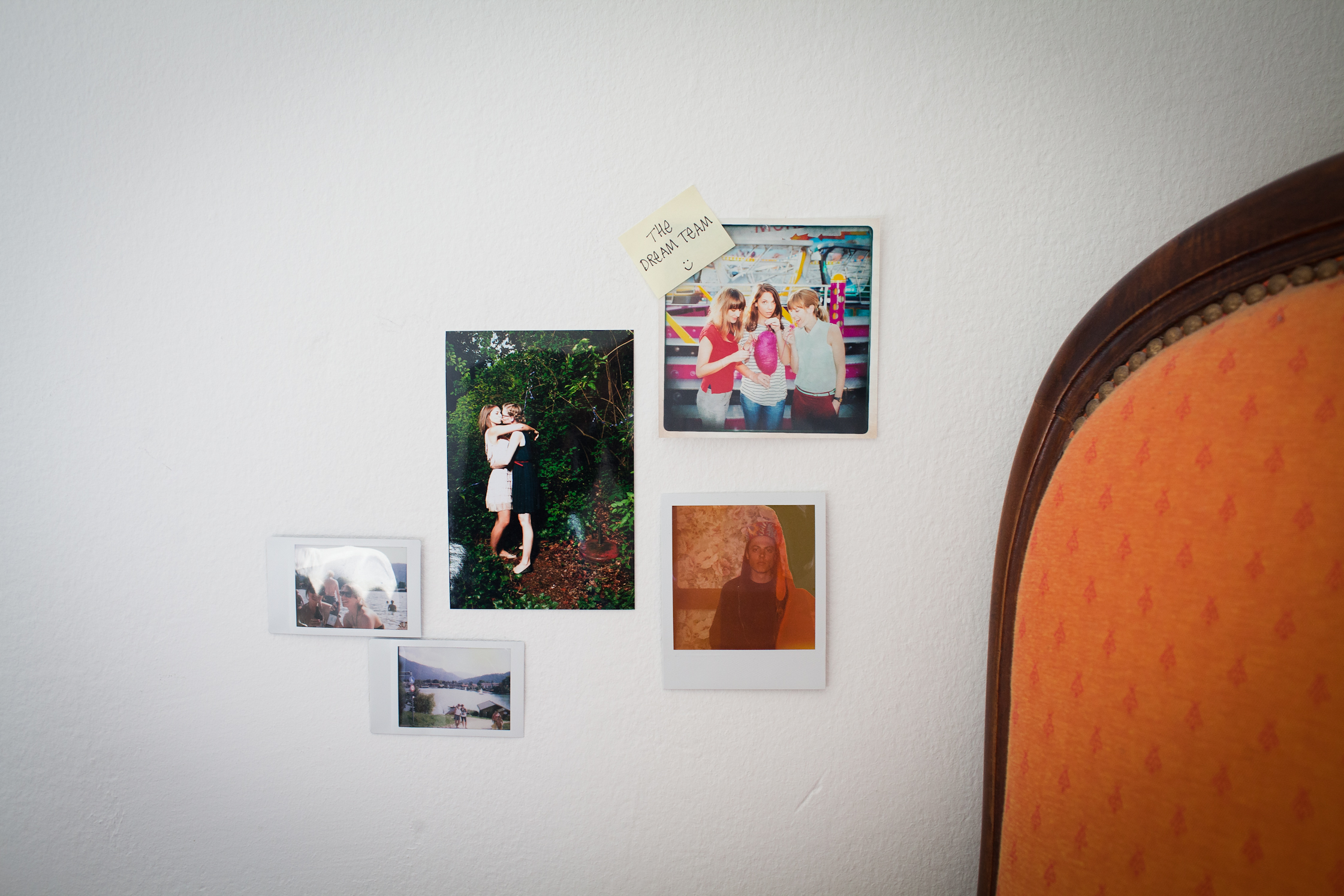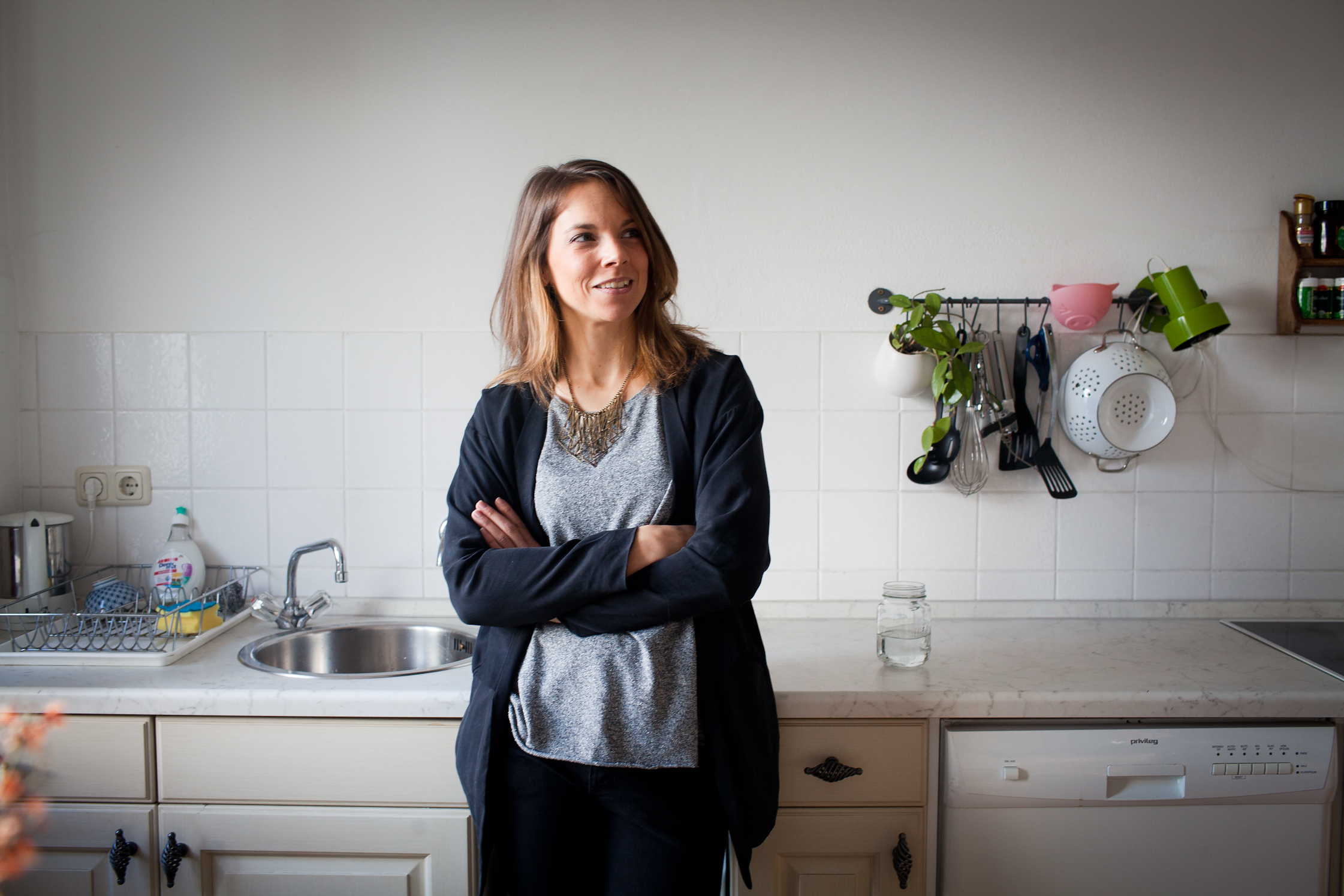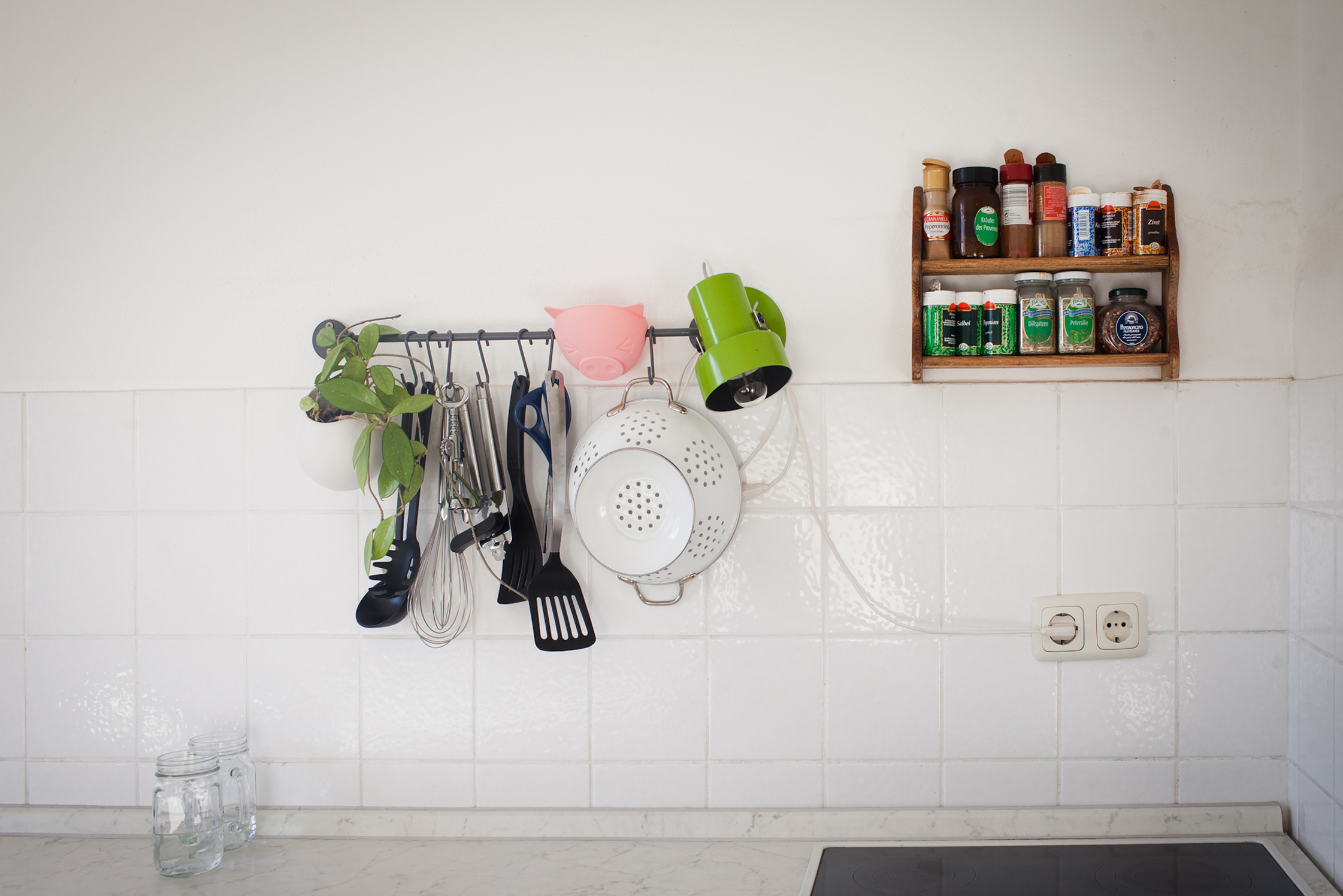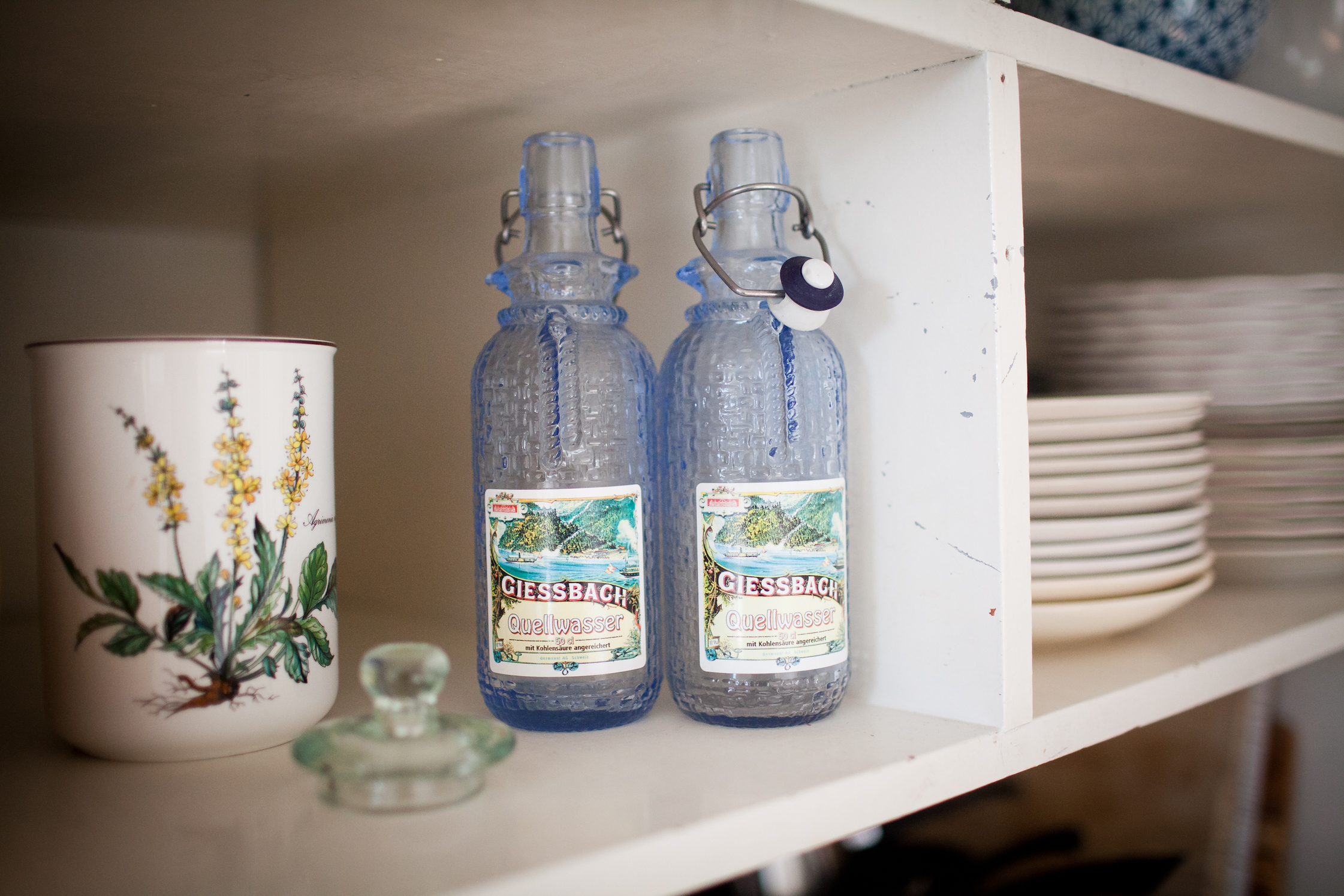 How did you end up in journalism?
It started with an internship at Jam FM in Berlin straight after high school. The radio station was perfect for me during that time. I had come from Stuttgart and was moving around in the hip-hop scene.
Do you come from a creative home?
Not really. My father is a sales representative, and needs to be very good at communicating for this role. I probably got that from him. My mother worked for a health insurance company and stopped work when I was born. My grandmother was a seamstress, which fits the idea of Cut even though I don't know how to sew!
Why did you come to Munich?
I was accepted for an internship at the snowboard magazine Pleasure. At first I was only supposed to stay for three months in Munich, but it has now turned into ten years. I became editor at Pleasure and graduated with a masters in modern German literature and communications at LMU.
After your studies you got a job fairly quickly at Cut, is that right?
That was pure coincidence. I met the former editor-in-chief Anja Kellner during a weekend with friends in Bad Gastein, Austria. We did the dishes together and began talking. She started telling me about her job at Cut and I told her that I was a writer. This is how I became a member of the sixth issue of Cut. The team consisted of Lucie Heselich and Marta Olesniewicz, who founded the magazine alongside publisher Horst Moser. At first I worked there just two days per week. Then Anja moved to Neon and I took over her old position of editor-in-chief. I have now published three issues in this new position and have also taken over the fashion production.
What is the philosophy at Cut?
Lucie predicted that the DIY movement would really take off and I have a lot of respect for her for that. We are continuously thinking about how we can present handmade and hand crafted techniques such as stitching, knitting, and tie-dying in a contemporary and cool way. It's really about sharing things that we think are beautiful and would put in our own homes.
You have some amazing interior accessories from Cut in your flat.
Yes, for example a knot-necklace that my colleague Julia braided from a 7.50 Euro climbing rope. On new year's eve I wore the necklace with a simple black outfit and was asked by so many people were I got the necklace from. I also have the lamp made out of concrete that was produced in collaboration with the designer trio Laborette.
How do you position yourself within the magazine market?
It's impossible to position Cut in one particular genre. We are not a women's, fashion, or handcraft magazine – we are something separate. Personally, I am inspired daily by magazines like Dummy, Brand Eins, Missy Magazine, The Germans, and Interview. I have never bought a magazine like Gala or Glamour. Vogue and co. don't speak to me with regards to fashion and in my opinion are too elitist. Cut is approachable. It's nice when our readers want to have a beer with us!
Cut have a big focus on clothing – do you go shopping a lot?
No. I am not a fashion victim. Back in the day I would shop until I collapsed and the most important thing was for everything I bought to be cheap. Nowadays I look much more for quality. I can't remember the last time I went shopping in Munich.
Where do you prefer to shop?
I like to shop while traveling. When I interviewed Hillary Taymour, who manages the bag label Collina Strada in New York for Cut's anniversary issue, I left my salary right there and bought several Collina Strada-Leather bags. I often have impulsive shopping moments however, in between I don't shop for months.
What are your favorite stores in Munich?
The book and magazine shop Soda is great. For interiors I love going to Gerdismänner. They have a good mixture between cool farmhouse and amazing vintage things. In general I love the shops around Gärtnerplatz, like Ruby Store. I also like to go to consignment sales and junk shops. Hall two of Munich's collecting society is my secret tip. I got my green record player for three Euros there.
Are you currently only working for Cut?
No, I have several projects running on the side. Cut takes about two thirds of my time. I also work for Pleasure and Autonomy, which is a magazine for people who are physically handicapped. I can't count all the other small freelance jobs I work on.
What do you love about working for different magazines?
I love the diversity in my work. One day I will have a fashion production for Cut, then a trip to the mountains for Pleasure, and afterwards a shoot for Autonomy with someone who has succeeded in the face of hardship. I always remember this photoshoot I did with a 17 year-old girl, who after a ski accident three years ago, was confined to a wheelchair. She is one of the coolest people I have ever met and it was great to hear her story. This experience was extremely rewarding.
I like working for Pleasure because I am a complete 'mountain woman.' The trips are amazing. I have traveled to Japan, Iceland, and I am often in the United States and Canada. The snowboard scene is very creative but is often underestimated from the outside. Many photographers started out with snowboarding and now take amazing fashion photos.
How did you find this flat?
It was by chance. Back then I was subletting at the end of the street. When I had to move out I really wanted to stay in this area and luckily found a place. I love my street even though I often describe it jokingly as the ghetto. The location is perfect as I can get everywhere I need to go in no time. Additionally, the Main Station area has a certain realness to it.
You notice this when you step outside and a sheikh in slippers walks past, or when you go to the bakery in the morning and drunk teenagers stumble out of Milchbar. I like the Arabic vegetable store downstairs from my apartment, there is always fresh pita! The former owner used to often give me free vegetables. I hope I didn't contribute to his bankruptcy. A friend of mine, who lives in classy Schwabing enjoys her neighborhood but also gets annoyed at the snobs. There are definitely no snobs in my hood. I also like other areas like Haidhausen. When I ride with my bike over the Wiener Platz, I always recognize its beauty. It is so picturesque.
Do you ever feel stuck in Munich sometimes?
Not at all. I am such an outdoors person. I often leave the city when the sun shines. I have a horse at Ammersee. I also do a lot of cross-country skiing, mountain biking, and hiking. I need that to balance out my office work. After work I go jogging through Westpark. I always love being at home as I am away two to three months a year.
Where did your last adventure lead you?
A snowboard trip in Japan. I never had such a culture shock. I often go to the USA as my boyfriend Ryan is from Lake Tahoe. We met each other while snowboarding in Switzerland. He lived in Barcelona back then. He has been in Munich for one year and works as a camera man for snowboard films. The last time I was in the USA I visited friends in San Francisco.
What city do you love the most?
Tokyo is absolutely amazing. I bought so many silly things there like this plastic deer head. I love cities that are by the water, like Copenhagen or Stockholm. So many more things could be done with the Isar river, like in Zürich. There, they have so many bars and public beaches.
What do you do when you have friends from out of town visiting? Take me through your Munich recommendations.
You can't miss out on the classics when visiting Munich. I like the Hofgarten and Chinese Tower in the English Garden. I love getting breakfast at Victorian House because Ryan loves English breakfast. For lunch, I go to Tabula Rasa in Glockenbach. For coffee, despite it being a tourist hotspot, going to the sun terrace at Cafe Glockenspiel is nice. Little Wonder is also quite nice. When the weather is good it is also a must to enjoy the view from Alten Peter. For dinner Charlie's is a good option.
And at night?
I am not such a clubber. I prefer sitting with friends in restaurants like Attentat in Obergiesing. It's beautiful to just get lost there. I don't want to lay hung over in bed when the weather is nice. But sometimes I stumble home when the sun is rising after a heavy dance session at Strom, Kong, or Milla. I am definitely too old for Milchbar or other party places in my area. I think the clubbing culture has become a lot better in Munich. All in all, I love living in this city!
Thank you very much Anke for the lovely interview and tour through your apartment. Anyone interested in taking a look at Cut Magazine can visit the website here.
Photography: Evi Lemberger
Interview & Text: Annette Walter