Within the quiet Viennese district of Penzing, half way between the subway station and Wienerwald, a typical Gründerzeit-building reveals itself. It is here, far away from the metropolitan bustle, that the musician Anja Plaschg lives – better known as Soap & Skin. At the mere age of 24, this Austrian has achieved a lot: aside from having released two studio albums, Anja has acted in theater and film. Additionally, with the support of the Vienna Business Agency, Anja has founded the record label SOLFO which offers Austrian musicians a '360-Degree-Contract'.Born in Steiermark and raised on a farm, Anja was drawn away from this idyllic rural setting at an early age. When she was 14 she relocated to Graz in order to study at an art school. Two years later she began her studies under Daniel Richter at the University of Applied Arts in Vienna. Despite her attraction to the visual arts – noticeable within her work – the pull towards music was eventually too great, so she changed directions to pursue her dream of making music, releasing her debut 'Lovetune for Vacuum' in 2009.Since then, everything has happened very quickly for Anja. In the beginning she was labeled as a child prodigy and soon after criticized for her restraint within the music scene. Today, after several releases and concerts, the singer and artist has developed a balanced image and become an indispensable fixture within the Austrian music scene. During our talk in her apartment with grand parquetry flooring that doubles as her studio, we discuss her childhood spent in the countryside, her entry into acting and her idea of the ideal concert.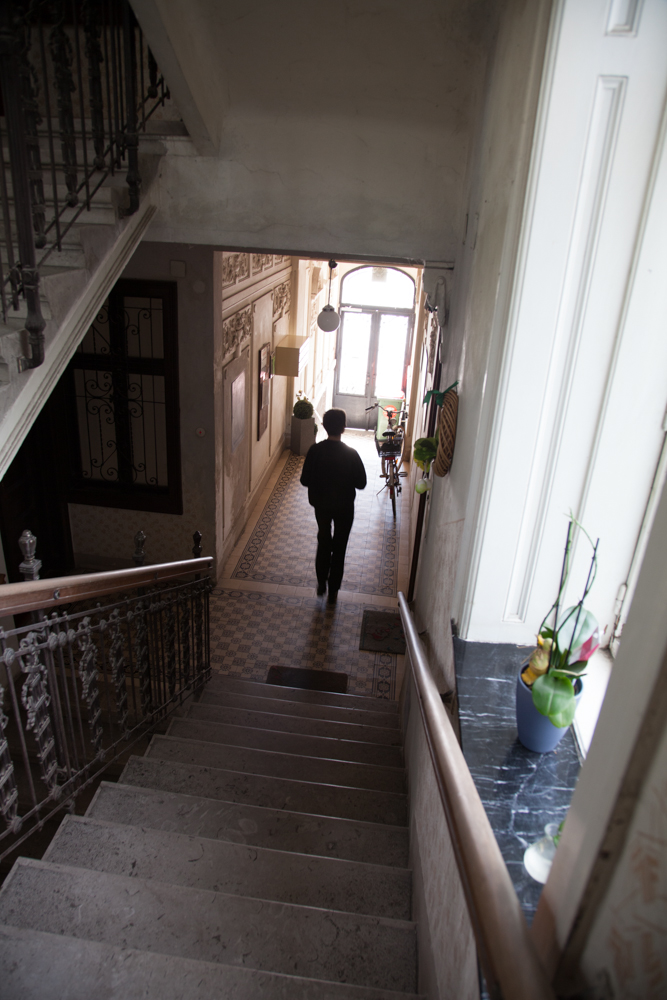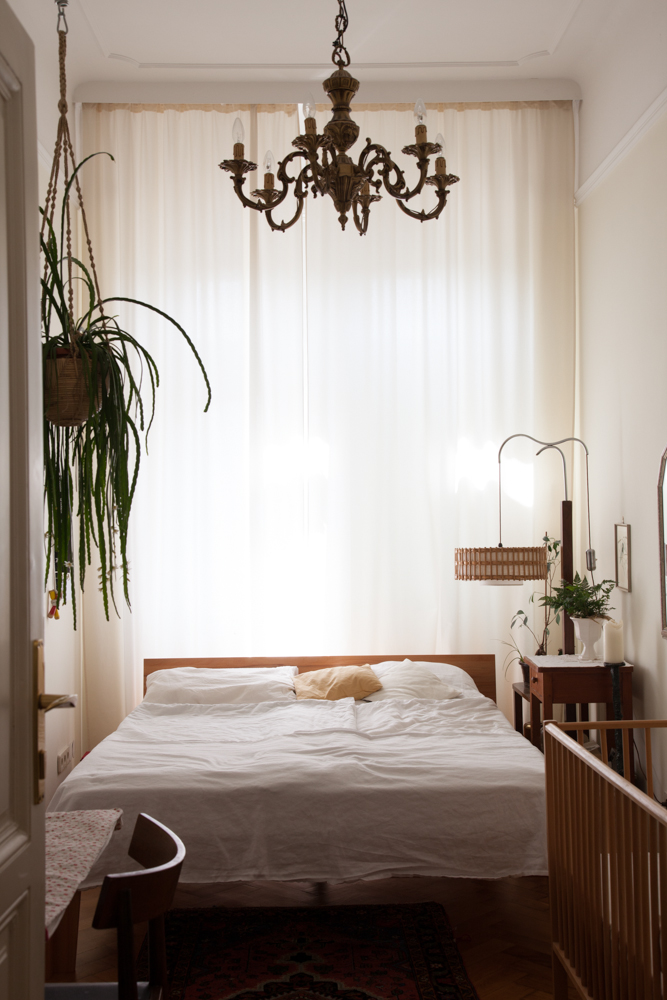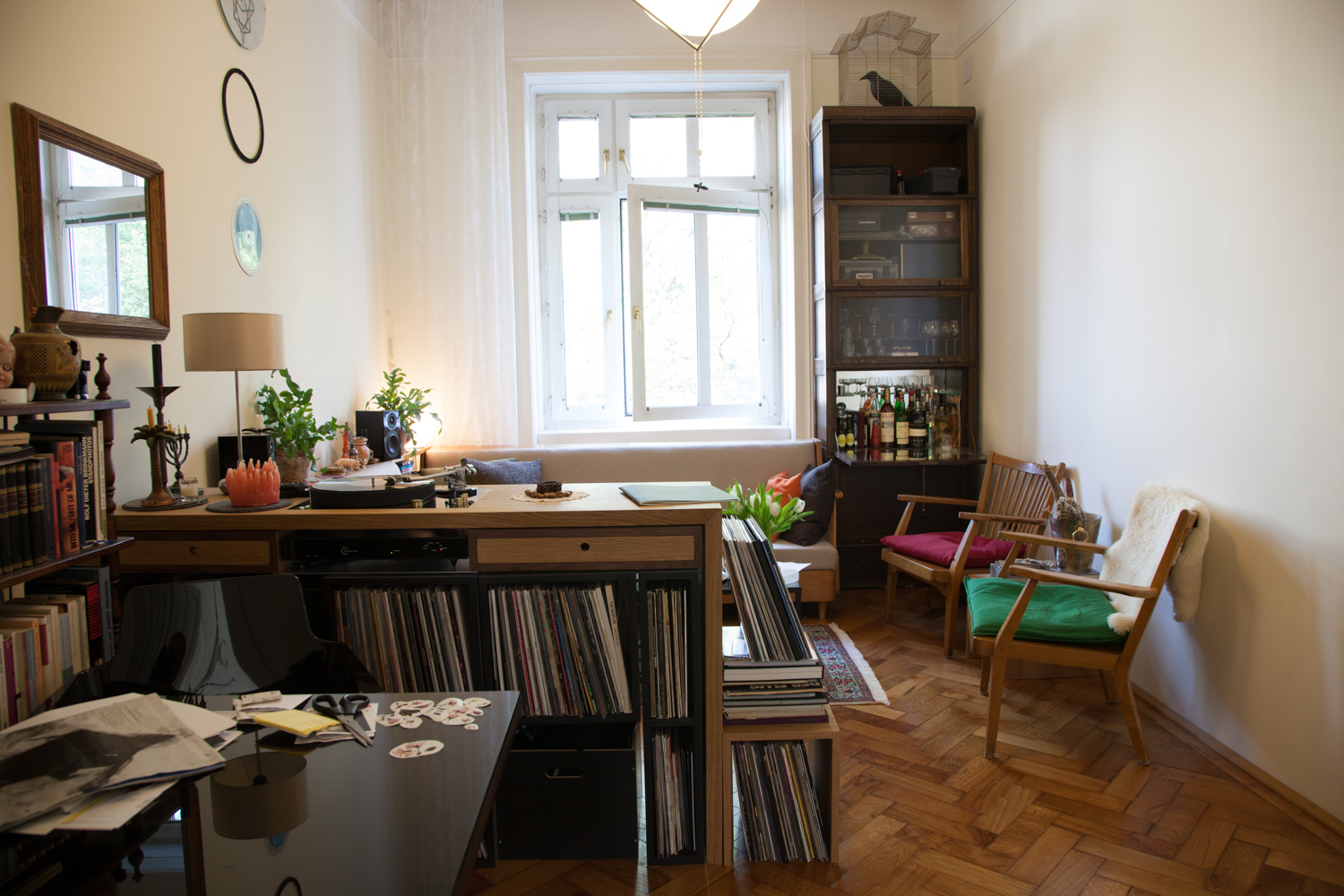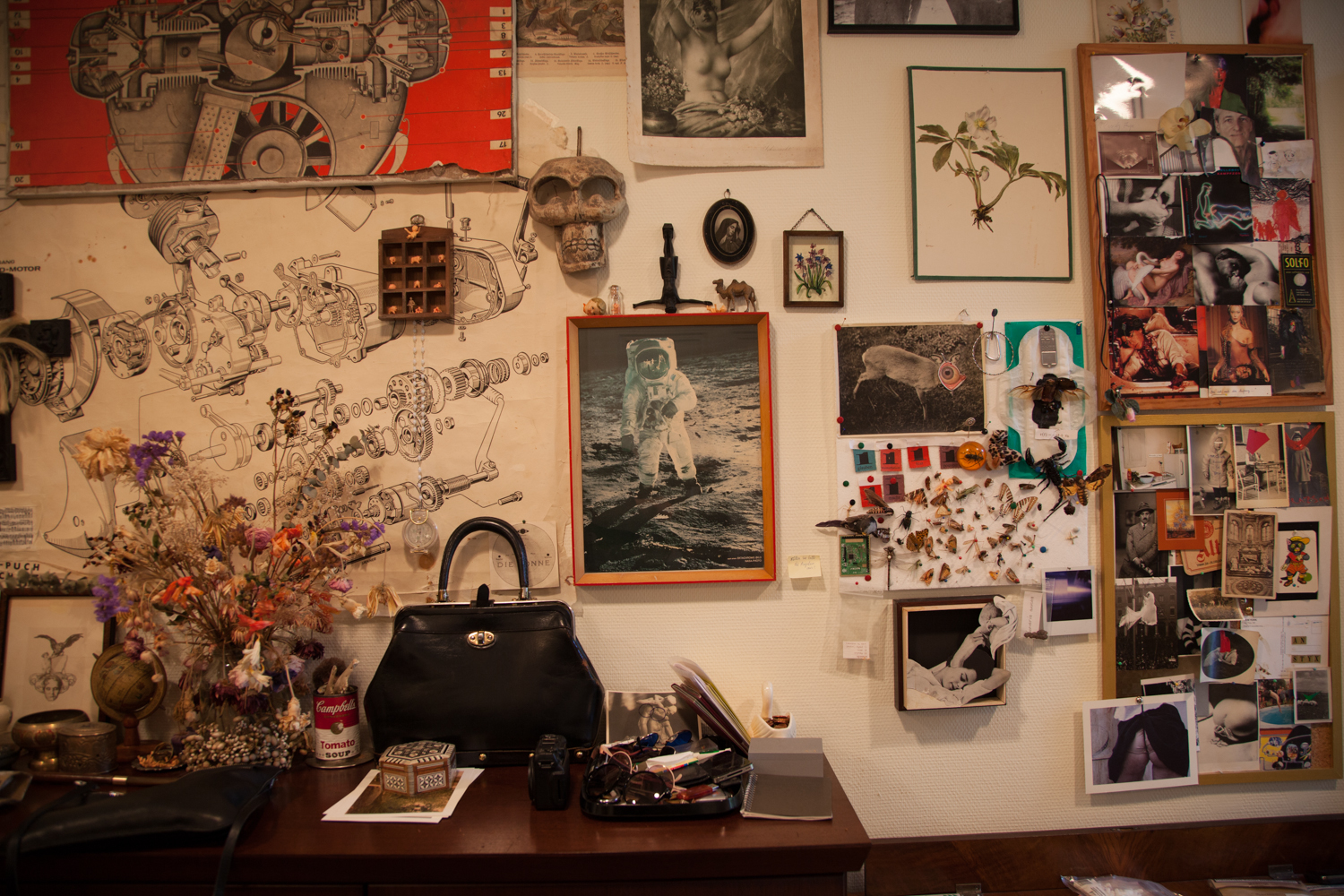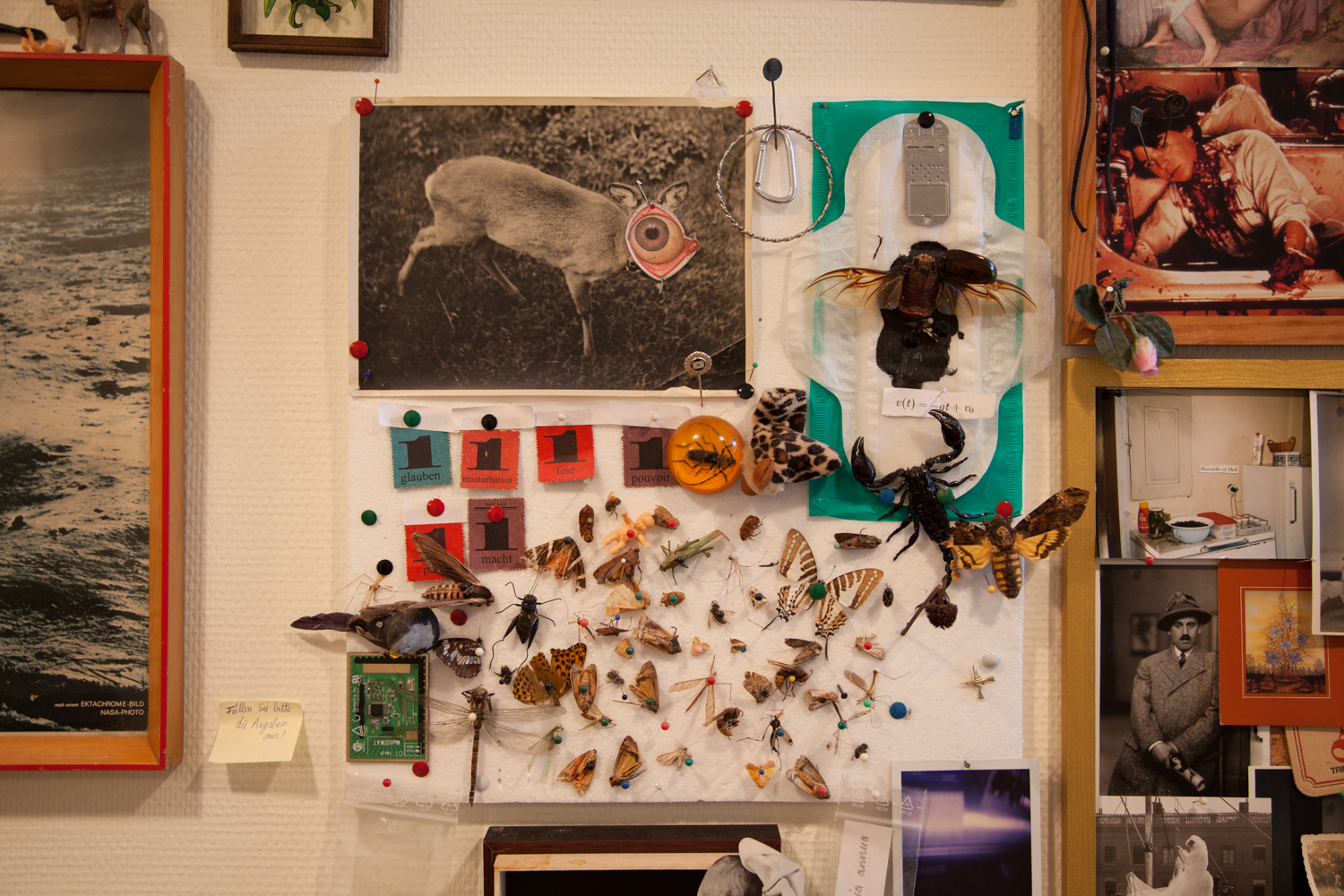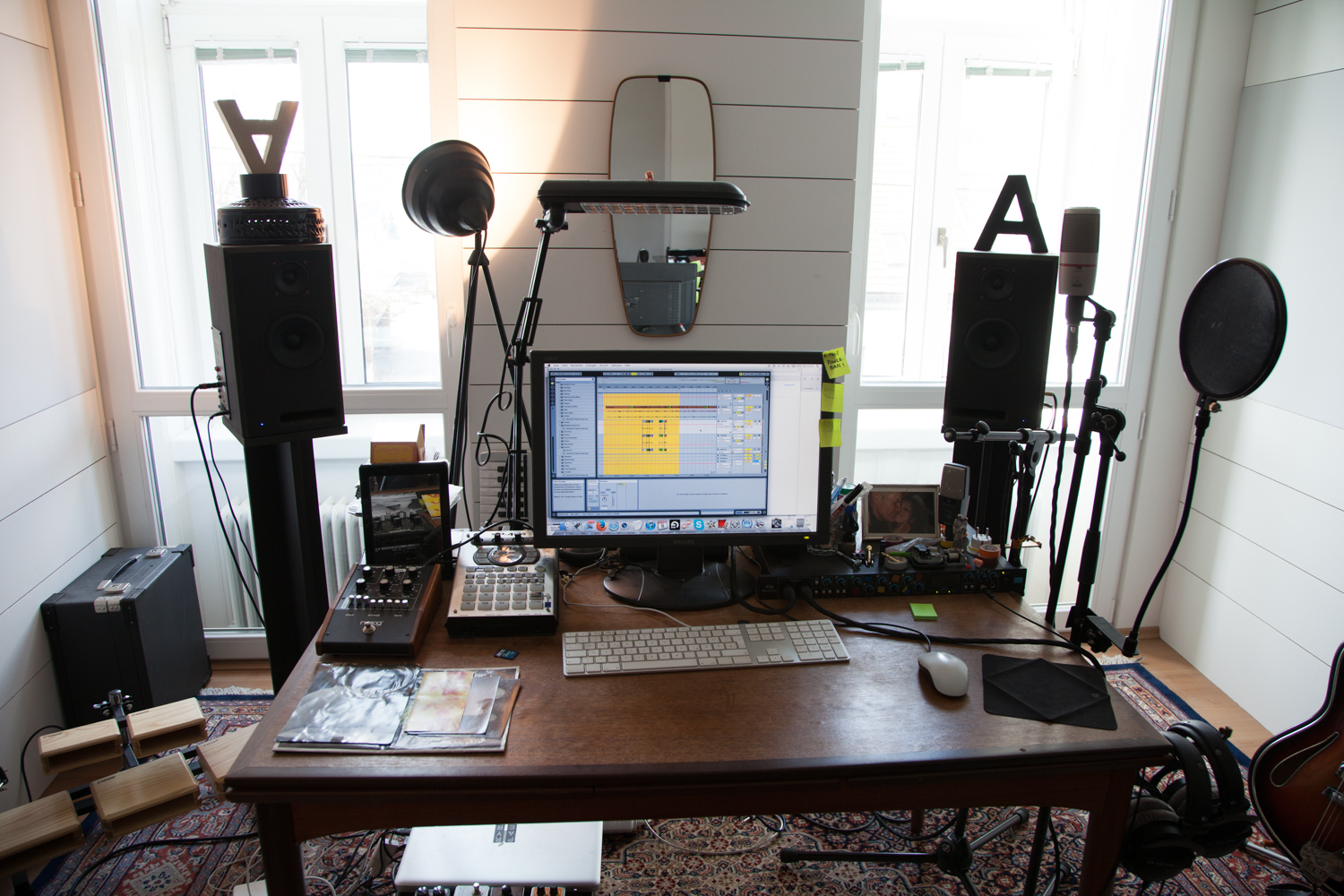 What is it like having your studio at home?
It has always been essential for me that the place, where I make music, connects with my private life. The attempts of recording at a studio have failed completely. I also worked for a long time without a studio. I recorded my first record within my old 40 square-meter flat in the second district of Vienna.
What makes your apartment unique and why do you feel so comfortable here?
I can't imagine moving somewhere else again. A reason alone is my great fascination for this building. Currently, there are three vacant flats vacant and only three other people live in this house. It is very private. Also the garden; it is so quiet and in no time you are surrounded by greenery. So I really don't mind taking half an hour to get to the city.
What object couldn't you do without in your apartment?
My grand piano. In general I am a person who places great importance on objects. I collect and accumulate all my memories. But, I find it a bit annoying as well. I would like to be a bit more liberated from material things.
What do you especially like about the district you live in?
That there is nothing (laughs). I think only very few Viennese people are actually familiar with the 14th district. It could almost be considered a suburb.The Rapid Wien stadium is also close by, so I hear the roars of huge crowds of people almost every Saturday.
You are anonymous here, which is something I like.
What are some of your favorite places in Vienna?
Not far away I have a beautiful forest and the 'Steinhofgründe'. There is also the Baumgarten – a former insane asylum – that is beautiful in its own special way. I used to go there often. But generally I do not leave my apartment a lot.
Where are you from originally?
I grew up in Steiermark in the countryside. I lived on a farm, next to our pig farm.
How was your experience of childhood in the countryside?
I was annoyed by provincial life and the fact that everybody knows everything about you. In this narrow world, there is so much underlying jealousy and hatred. You can't attract too much attention otherwise you are excluded from this small community. Thank god our family was more liberated.
How did you break free from it?
When I was 14 I moved to Graz. It was already a small salvation to move to a city. I attended art school there and lived in a girls' boarding school – which actually turned out to be worse. But I was only there for two years until I moved to Vienna at 16.
You dropped out of school in order to study in Daniel Richter's class at the Academy of Applied Arts.
Exactly. I would have failed anyway. I had terrible grades and around this time. It was very frustrating. Daniel Richter's class was the best thing that could have happened to me. Even if it was only a temporary solution.
Has much has changed along the way to becoming a successful musician?
I wrote my first piece at 14, which I performed at the music school in my hometown Gnas (laughs). Parallel to this, I recorded songs at my parents' house which are on my first album. After giving Sir Tralala a demo CD at one of his concerts, I gave my first concert at rhiz in Vienna. I prepared half a year for that concert. During that time I lost 10 kilos. All summer long I sat at home and worked. That was pretty crazy. I almost died (laughs).
But it was worth it?
I hope so. But there are still things I regret. I just hate talking about them.
How would you describe your music to someone who has never heard it?
This question always makes me panic, because I just can't describe it. I always say: I play the piano and sing, and compose my compositions for other instruments, and make electronic music. I make a list of what I do. But I think it's not enough of an answer.
What differentiates music as a form of expression from the other mediums you work in?
Music is still the strongest medium for me. Sounds aren't prejudiced by other things. At least less than pictures or words.
Are some ideas too big for you to capture in a three minute song?
I actually have the problem of making pieces too short and I tend to absorb myself in moments in music that are rather fleeting: there a few seconds within a piece where I want to put in everything. It is an illusion actually. This is how I listen to music, but I think it is unusual to see so much in such a short moment.
My songs often come together in the middle or sporadically. Then I have to put them together as I don't have such a natural process. Classic songwriting is clearly not my thing.
You do a lot of things yourself: you plan, compose, record, edit your videos and create artworks together with your sister. How important is it for you to have complete control of the overall process?
Control is always most important for me. Especially because I have experienced a lack of control in the media. This is why where possible I need to bring everything together on my own.
Is this also why you created your own label 'SOLFO'?
Exactly. The owner of Couch Records, who back then represented me, wanted to get out and terminate the label. However, he wanted to keep working with me. Now he is my manager and we co-founded SOLFO together.
You acted in the theater play 'Nico' by Werner Fritsch and Oliver Sturm in 2008. Was this your first time working as an actress?
Yes, the director Oliver Sturm contacted me. He knew my music and saw some connection to the singer Nico – which was quite true as she really influenced me at that moment.
Can you see yourself doing more acting in the future?
Acting is definitely something that interests me, but I think I am a bad actress. It's really hard for me to get into character. But so far I have had luck. During the production of 'Stillleben' the director told me that I didn't need to portray the cliché of a prostitute. It was meant to be conveyed that I was uncomfortable. Then I really liked it again.
When you arrive back home after touring do you feel some sort of emptiness?
Post-depression after a tour is an absolute classic. I still haven't developed a strategy to avoid it. Nowadays I have kind of accepted it as part of the process.
What do you appreciate about Vienna when you are back?
That is a difficult question. I can't really say what keeps me here as I don't have much relation to the city and am not that integrated in what is going on. I observe everything from the outside. I only maintain a few contacts and connections within the music scene. On one hand I like that fact, but on the other hand I feel like I owe it to the city.
I admit Vienna is the last city that I think about when it comes to planning the tour. I can't even say why. In Vienna I feel very embarrassed and scared, and the concerts have always been my worst and most hysterical ones.
Generally, how do you view the opportunities for making and producing music as a young musician in Vienna?
I think it's quite amazing that you receive such great support and cultural promotion in Austria. The best example would be the Vienna Business Agency, which also helped us very much in the establishment of SOLFO. When I think of Germany, there isn't really anything that would compare to this – except you get a stamp pressed on a record.
Can you imagine living in the countryside one day again?
Yes, but not in Austria. Here, country life possesses a higher level of harshness than in other countries.
You mentioned in a previous interview you do not always feel comfortable when performing. What keeps bringing you back on stage?
I find it exciting to claim an open space and work with all the elements: light, stage, the border between stage and audience and its dissolution. At concerts I often feel confined and cling to the course of things. The intimacy that I share with the audience seems almost like a free fall, and makes a concert for me so unbearable and beautiful at the same time. Nevertheless, I am always surprised when spontaneity succeeds and free communication with the audience is established. Unfortunately, I am the complete opposite.
Do you see parallels to how you live?
Totally. I admire people that take things as they come. This spontaneous ease embodies something very beautiful. I have a need for order and always try to imitate the coincidental. Yet, I am also very chaotic. But I don't want to confront myself with this chaos. I am on a constant search for a middle ground.
Thank you so much Anja for this interesting talk. To find out more about her music and upcoming concerts, can visit her Facebook page here and SOLFO label website here.
This portrait was produced in collaboration with the Vienna Business Agency and its creative center departure. You'll find more portraits and reports from Vienna's creative scene here.
Video: Nikolaus Sauer
Video Edit: Uljana Andreeva
Photography: Lukas Gansterer
Interview & Text: Philipp Daun