When you think about high fashion in Paris, you probably immediately pull in your stomach and hope you didn't forget to brush your hair in the morning. It's a big fascinating yet intimidating world where only a selected few have access to.
When we've met Guinea-born Alpha Sidibe, as a studio manager of Christian Louboutin, in his homely apartment, we had a lovely afternoon which was the exact opposite: relaxed and super fun. We opened a bottle of Crémant and talked about his extensive shoe collection, nightlife in Paris and why he hated Berlin when he first went to visit.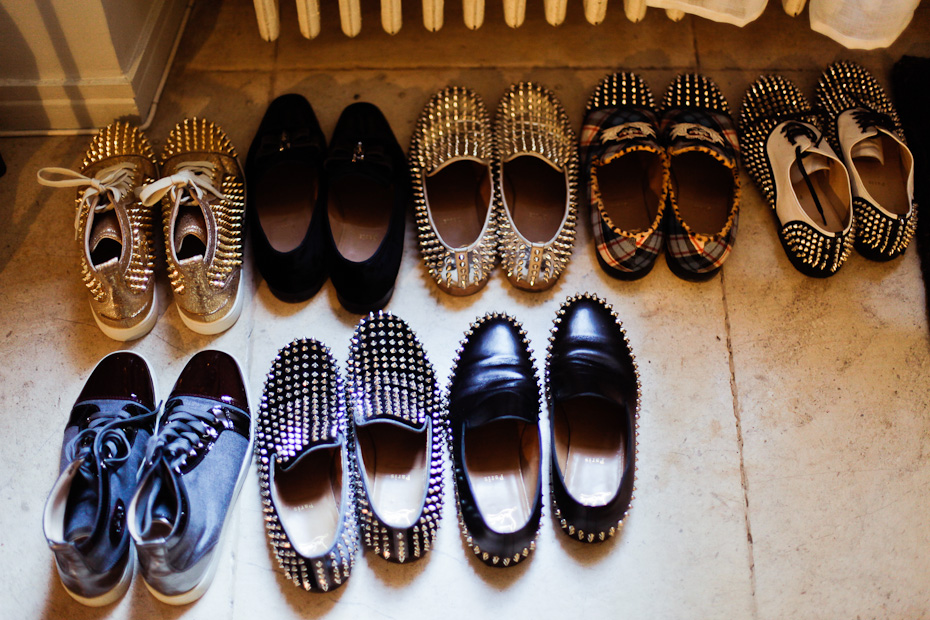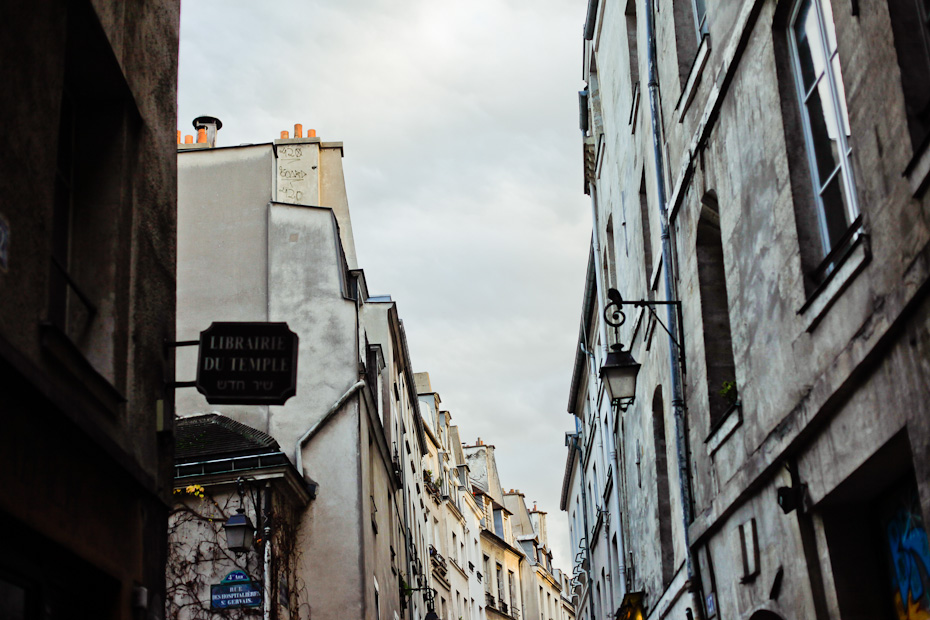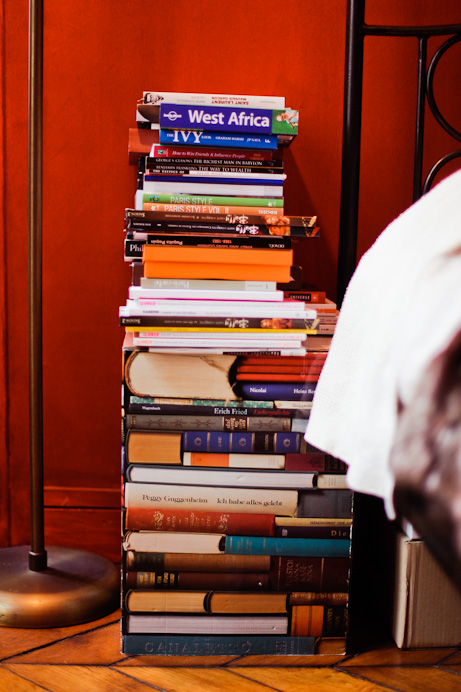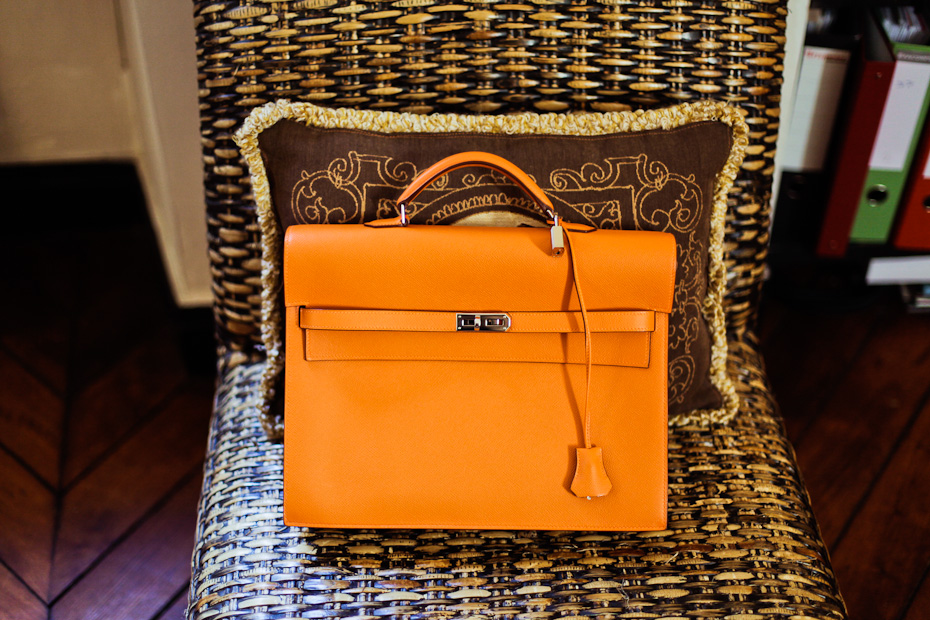 Tell us a little bit about your background.  How did your start your career in fashion?
I studied sociology and communication, focusing on communication in fashion. While I was studying, I was working as an intern in a couple of press offices in Paris- like Ralph Lauren. Then I worked for the French Ministry of Culture and Communication. During my last year at university, I decided to do a longer internship in order to really dive into the fashion scene. It was important for me to learn all the processes. This is when I started working for Christian Louboutin. Initially I was told that they were a small company and that they were not really in need of more people in their communication department. Nonetheless they still gave me a chance to see how I worked and if I were any good. So I began working in the business planning division, even though my passion always was in PR. I began as an assistant to the creative director, helping out with new materials and trends; acting as a link between the creative director and the design studio. After a year and a half, I became a coordinator of the studio, working with the creative director and the shoe- and handbag departments.
Christian Louboutin just celebrated its 20th anniversary. For a long time, they only did shoes, but after a while they began designing handbags as well, and it keeps on growing. Although the bags now have their own department, their designs tend to follow the shoes a lot, to match the spirit of Christian Louboutin. It's a brand with a very original spirit, also because we don't follow the market. Its spirit is quite unique: very free, original, crazy and fun- all at the same time. This is how I like to see it.
You seem very passionate about the brand and about the design.
Exactly! I like to feel what the people want, what they need and imagine how fashion will translate this in future collections. So what I do, I like to see it as being a link between the people and the designers, tell them what's happening around… Although I am much more a communication person, whenever I can, I love to talk to the design team about trends and future collections. Especially now that Louboutin has started doing a line of Men's shoes. I am a big shoe addict, I recognize myself in this collection.
How long have you been living in this apartment?
We've lived here for two and a half years. The funny thing is that when we moved here, friends started to come over and they would all say "Oh, I know this place, I've been here before!" It turned out that this was previously the apartment of an editor of Purple Magazine, who used to have a lot of parties here, and many of our friends have been attending.
I love it here. The flat has a great energy. We tend to collect things: we always bring a lot of stuff back when we travel. My Boyfriend kept his old apartment and we use it as a storage for all the things we bring and cannot have here.
Are you from Paris originally? What do you find special about living in this city?
I am from Africa – I was born in in Conakry, Guinea. I came to France when I was four years old. We lived in various different places in France. I've been living in Paris since I am 16.
Paris is a really beautiful city. I have to say I travel a lot, but I never found such a beautiful place elsewhere. And there is this energy that is difficult to describe. I love my life here, I have good friends, a great job. Although I know it can sometimes be difficult in Paris, because the people are not always so open at first. But after some time, you find this great way of life, it's casual & friendly as well. But then again, there's a lot of establishment here, it can be very traditional, very calm and sometimes you feel there is not enough to do, and it would be cool if Paris got more new energy, if more new young people came. And this is exactly what I try to do with my parties, to give a new kind of energy to people. We got a lot of positive feedback, people told us "we needed that in Paris."
What is the social life in Paris like?
There is this great place here called Maxim's, it a restaurant and a club. I had a good friend who worked there, and I hung out there all the time. And then I got asked if I wanted to organize a new party at Maxim's. So we started having this party every month: we called it "Oiseaux de Nuit", literally night bird, which is the French expression for a party animal. It matches perfectly with my day job, I meet a lot of interesting people at night.
Where do you get inspiration from?
I don't travel that much for work, apart from the occasional trip to New York. My boyfriend and I tend to travel more for fun- short weekend trips in Europe. We like to take little breaks regularly, in London, Madrid, Barcelona or Italy. But these trips are also essential to working in fashion: you have to know what is going on elsewhere, what's happening around the world. I try to connect as much as I can with the city I'm visiting: see what's going on, what people wear, where they hang out…
Berlin, for example, is a city I really like. Not so much the first time I visited, it was winter and extremely cold. I hated it at first, but when I came back in summer I loved its energy. There is a great mix of people, and they seem to connect well between themselves. It looks like it's easier than in Paris. And there are new places popping up all the time: if you don't go there for a year, then everything has changed again and the scene has moved to other spots. Very dynamic.
Thank you very much for the interview!
Interview: Mascha Kaessner, Tim Seifert
Photography: Ailine Liefeld
Text: Aymeric Lorenté