'Boldly commanding,' 'a sensitive, multi-faceted performer,' 'the shooting star in the sky of German theater.'
It's the actor in question, Alexand Khuon, who has won this praise from German reviewers. He is driven by modesty, sincerity and a joy for storytelling. For over ten years, the 36 year old has been closely involved with the Deutsches Theater Berlin (DT), one of the most renowned theaters both nationally and internationally. Beyond this, he has starred in top tier film productions. In all honesty – he could probably do with a rest.
Instead, when he's not acting,  Alexander Khuon still finds time to write scripts and direct. His father, Ulrich Khuon, is the Artistic Director of the DT, joining a couple of years after his son. His sister, Nora, works as a dramaturge while his mother is a German and English teacher.
We visited Alexander at the DT, where he took us on a behind-the-scenes tour to his dressing room and the famous stage, that dates back to the time of Max Reinhardt (one of the 20th century's most famous theater makers). We also had the chance to drop by his apartment in Kreuzberg and immerse ourselves in his world, where the written word is at home.
This portrait is part of our ongoing collaboration with ZEIT Online, who presents a special curation of our pictures on ZEIT Magazin Online.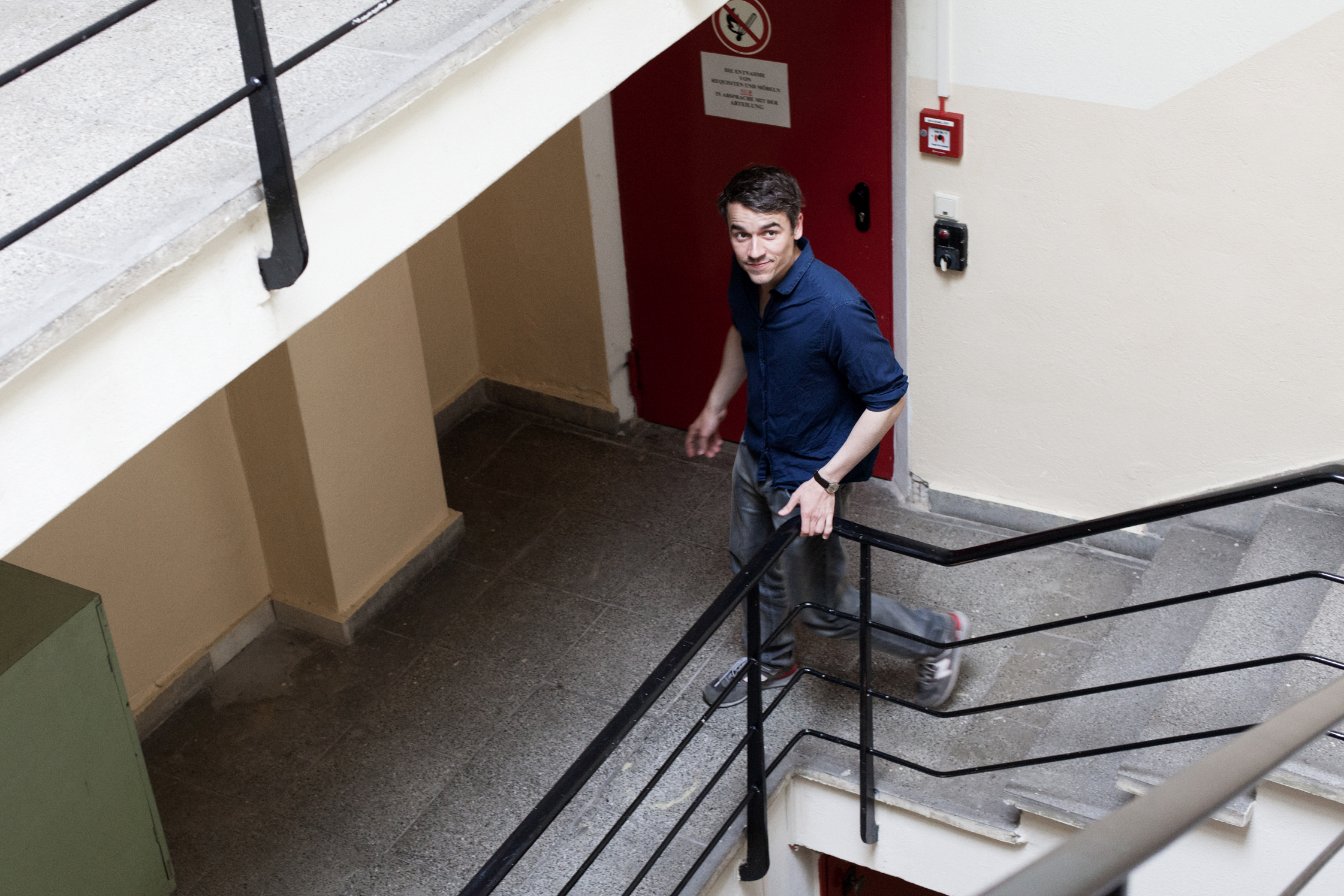 What was your first role?

It was at about age three or four in The Big Fat Pancake at Kindergarten. I was given the role of the pancake. I had a hat on that covered my entire head – the hat had a drawing of pancakes on it. In the story, the pancake didn't want to get eaten and so it ran away and wandered through the village. I don't remember how the rest goes. Maybe he didn't get eaten. Or maybe he did (laughs).

Did your role in The Big Fat Pancake inspire you to become an actor?

That's the first role that I can remember. As a child I actually really didn't like dressing up. But I always loved re-enacting movies and other things, and started writing short stories and longer texts from quite a young age.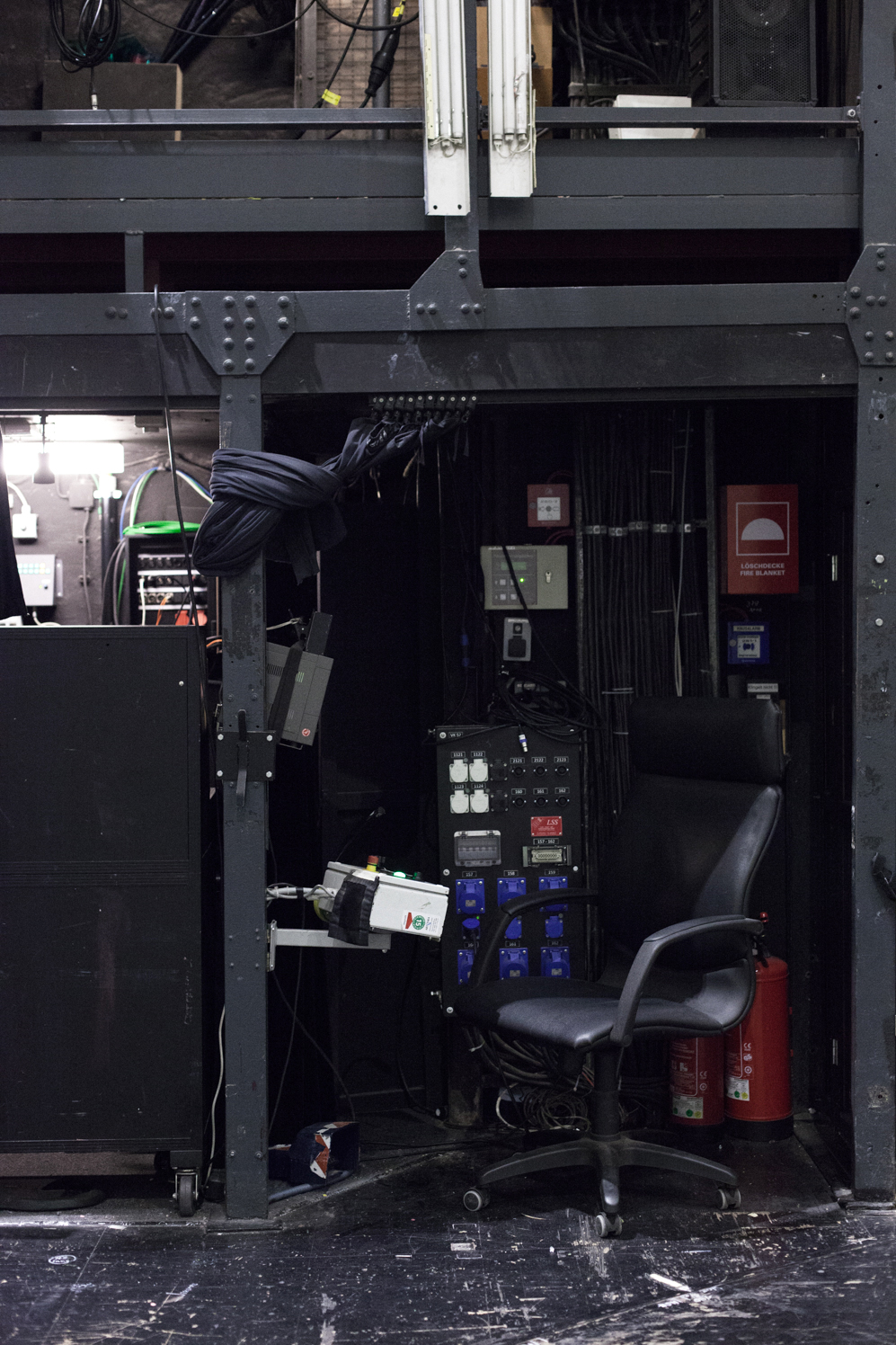 When you were 21 you starred in your first film Paul, that you also wrote the script for. Has it always been about the whole package for you: writing, filmmaking and acting?

Yes, from the idea, to the story and how it progresses, down to the characters – how to stage it and how it should be acted out – these have always been part of it all for me. Paul was based on a series of short stories about old men whose wives had left them –  identity crises of 50 to 60 year olds that I wrote at 18 years old.

You learn your lines in your dressing room. Do you need these surroundings?

Yes, in my dressing room there's nothing lying around to distract me. Often, I come here from home, have a nap and then as soon as I wake up, learn my lines and absorb myself in the role.

Do you have to know each other well as actors to act out intimate moments?

Interestingly, you  don't have to know each other well as actors to perform together. Some colleagues I actually only see on stage, and it's there that we deal with issues that we don't have any experience with offstage. Instead, it's a particularly onstage thing in rehearsals where you work out the stories behind the characters together.

I've shared the greatest dramas on stage with Corinna Harfouch: mother-son relationships, romances, as well as separations, hate, everything – but regardless, we don't tend to speak about private things. We relate to each other on a really particular, and not at all chummy level. We have a sensor when it comes to each other. It's an important, unique and deep relationship, even without exchanging basic information. Conversations like, 'How are you?' – 'Yeah I've just been evicted from my apartment' – they just don't happen between us.
A Life On Stage
Alexander's History at the Deutsches Theater Berlin

1

Oliver Reese – Goebbels

2

Goethe – Clavigo

3

Edward Albee – Wer hat Angst vor Virginia Woolf?

4

Robert Musil – Die Verwirrungen des Zöglings Törleß

5

Ben Jonson – Volpone

6

Jon Fosse – Schlaf

7

Schiller – Don Karlo

8

Robert Musil – Der Mann ohne Eigenschaften

9

Heiner Müller – Die Hamletmaschine

10

William Shakespeare – Was Ihr Wollt ´Orsino´

11

Dejan Dukovski – Das Pulverfass

12

Arthur Schnitzler – Der Einsame Weg ´Felix´

13

Anton Cechov – Die Möwe ´Trigorin´

14

Roland Schimmelpfennig – Idomeneus
You're in the unique position of having been a permanent member of the DT ensemble for so many years. How have you managed that?

You can't give up! You have to constantly start over and keep moving forward. It has a lot to do with the idea of wanting to experience things again and again. That is, that I'm always looking for concrete work and challenges posed by directors and collaborative projects – I'm always prying. And I never count on the fact that just because things with Gosch, Thalheimer or Pucher once worked a certain way, that it will always keep working this way.

Does your especially long stint at the DT mean that you want to prove yourself to people as well as to directors?

Most of all, I want to prove myself to myself. I always want to know if there's something that's still hidden for me to figure out. Sometimes this can be the set-up with colleagues, sometimes it's a stumbling block, a role, or often it's a director.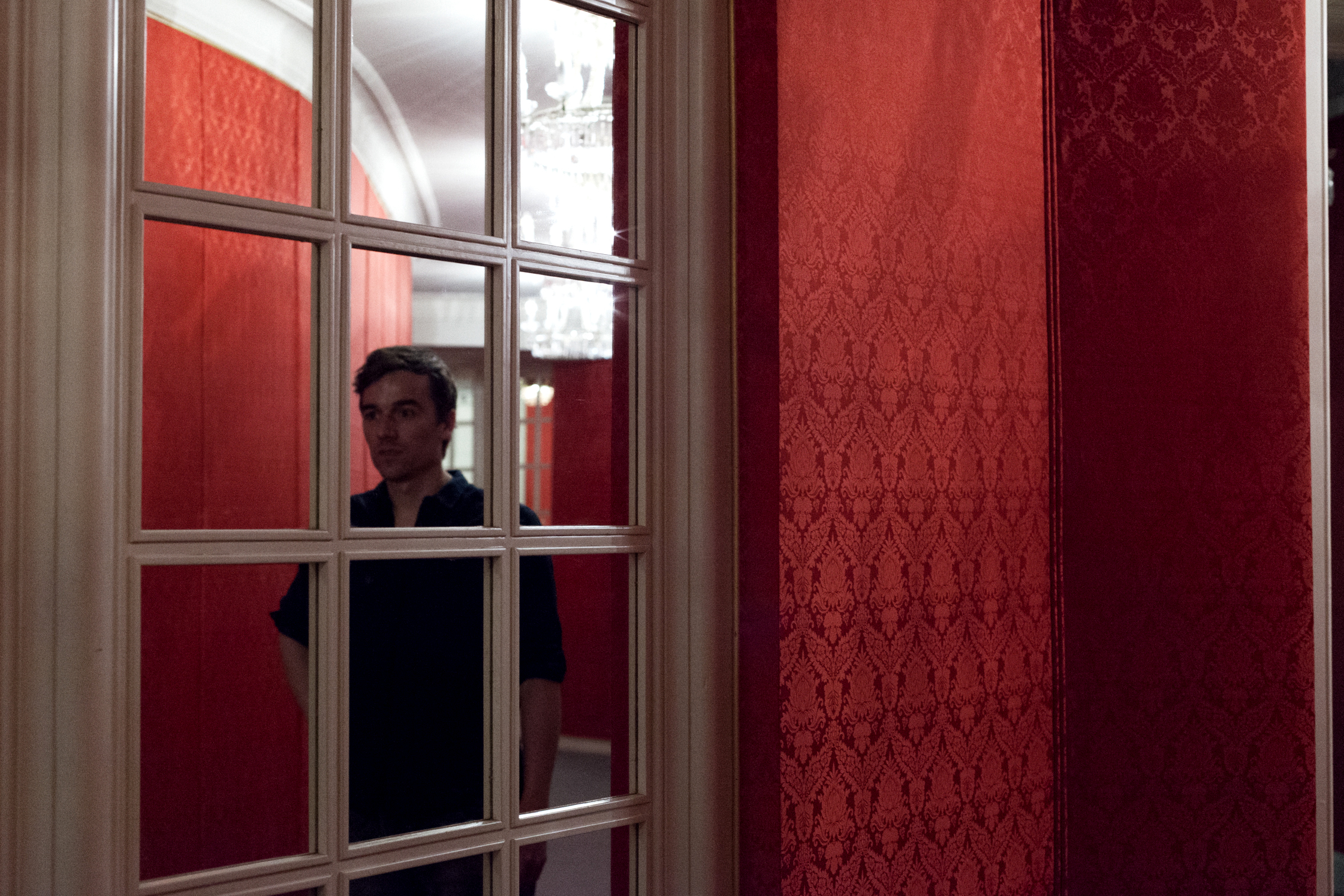 Who is your favourite director?

Jürgen Gosch has challenged me so much. Or maybe [Dimiter] Gottschef. I love working with Stephan Kimmig. These have been really important experiences. But you can't predict this, it happens – sometimes completely unexpectedly. Sometimes you think, 'huge crisis' and then all of a sudden you get an opportunity.

Do you have a favorite play?

My favorite production is Idomeneus, directed by Jürgen Gosch when he was already seriously ill. He would be carried in front of the stage on a stretcher and worked from there lying down. Gosch really challenged and gave to his actors – not at all on a personal level, but always on a professional level. In a rehearsal that was just dragging on – as if it was the most natural thing in the world –  he suggested very calmly: 'Now then let's set fire to Corinna [Harfouch] and just see what happens!' We were dumbfounded. Just as the lighter was about to spark, he reconsidered his decision and said with the same calmness, 'Hmm, maybe we'd better not.'
"I only have the right to make theater or tell stories when I've truly experienced life on this earth."
What excites you so much about acting?

Jürgen Gosch once told me, 'I only have the right to make theater or tell stories when I've truly experienced life on this earth.' When I'm ready to show this and to invest myself in bringing my own experience and my own being into a play, then you can really draw from that on stage. That's a huge leap of faith. That was another of Gosch's beliefs, "Hand over more of yourself. Get closer to it!" That doesn't mean stripping yourself bare, but rather bringing all those things that make a life into your character. When that comes together, it's so meaningful. A really, special, unique moment.

What projects are close to your heart?

I made a short film of a short story by Clemens Meyer, with my producers Corinna Mehner and Markus Golisano. It's called Fatty Loves. It's about a teacher, a pedophile who is in love with a  student. What's particular here is that it never comes to physical contact.

How did you come to make a film about pedophiles?

I had read about them as part of another theater project. It also had to do with the fact that I've always thought Clemens Meyer was a great writer and enjoyed reading his works.
We leave the Deutsches Theater and head to Alexander's apartment. Inside, manuscripts are piled up on bedside tables, shelves and sideboards. Posters show past plays. Everything on the dining table however, is precisely in its place: the milk jug, the sugar bowl, the cake server. The apartment has a kind of tidiness that goes beyond mere cleaning: there's no clutter here, not even the slight trace of any hoarding tendencies – except the flood of texts.
Alexander walks over to his expertly sorted bookshelf. He picks out a bound edition by Martin Walser, who isn't one of his favorite authors, but one he says, "Often has good lines." "You have to play with the heavy things as if they were light," he cites. Then he puts Walser back and pulls out John Williams' Stoner. Williams is one of the great American Authors. 'He's a discovery for me, even if it's not an insider's tip.' Next to the bookshelf is a chest full of poetry volumes: Celan, Mörike, Else-Lasker-Schüler, Nelly Sachs, Gertrud Kolmar, the whole array. It's the apartment of a word-lover.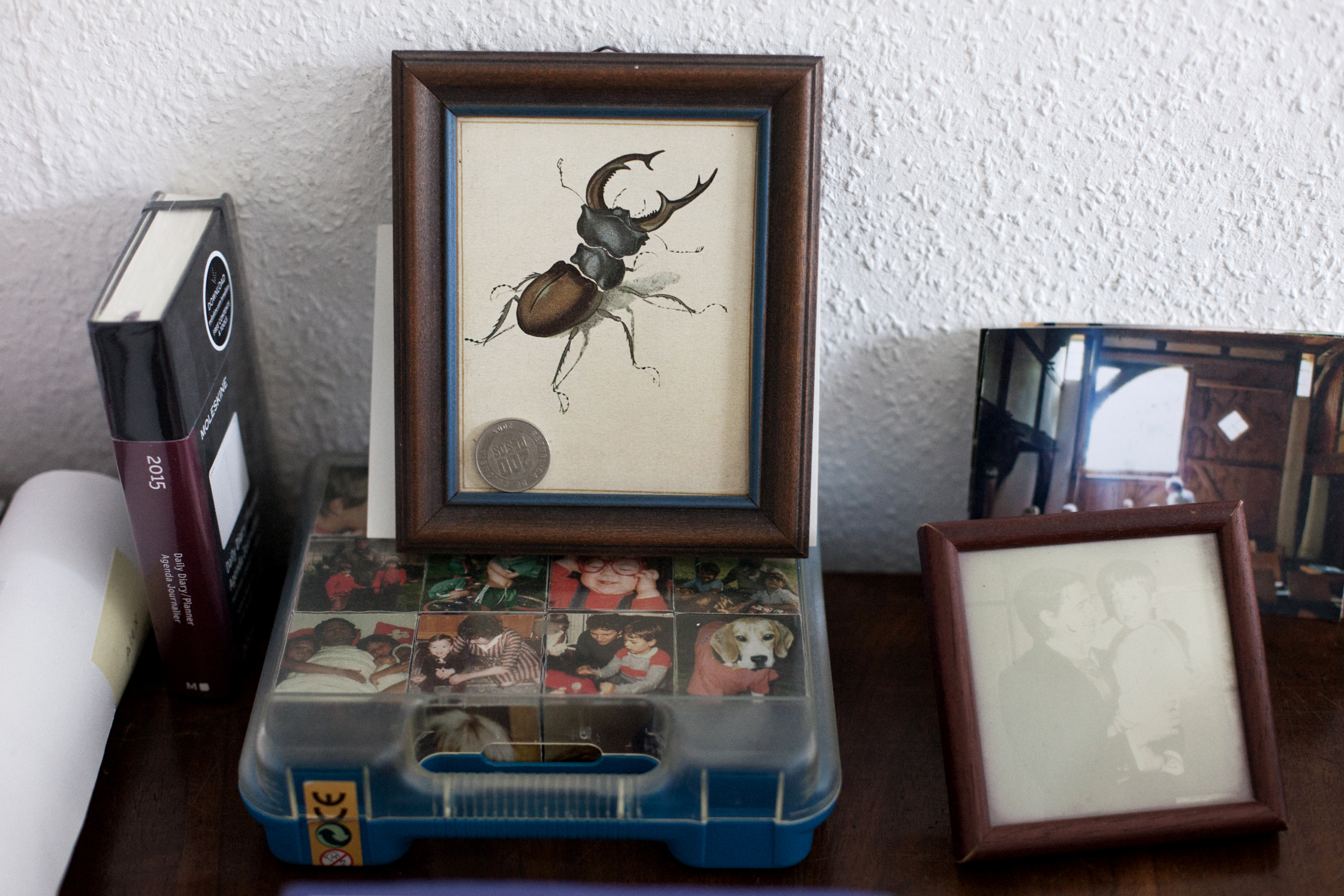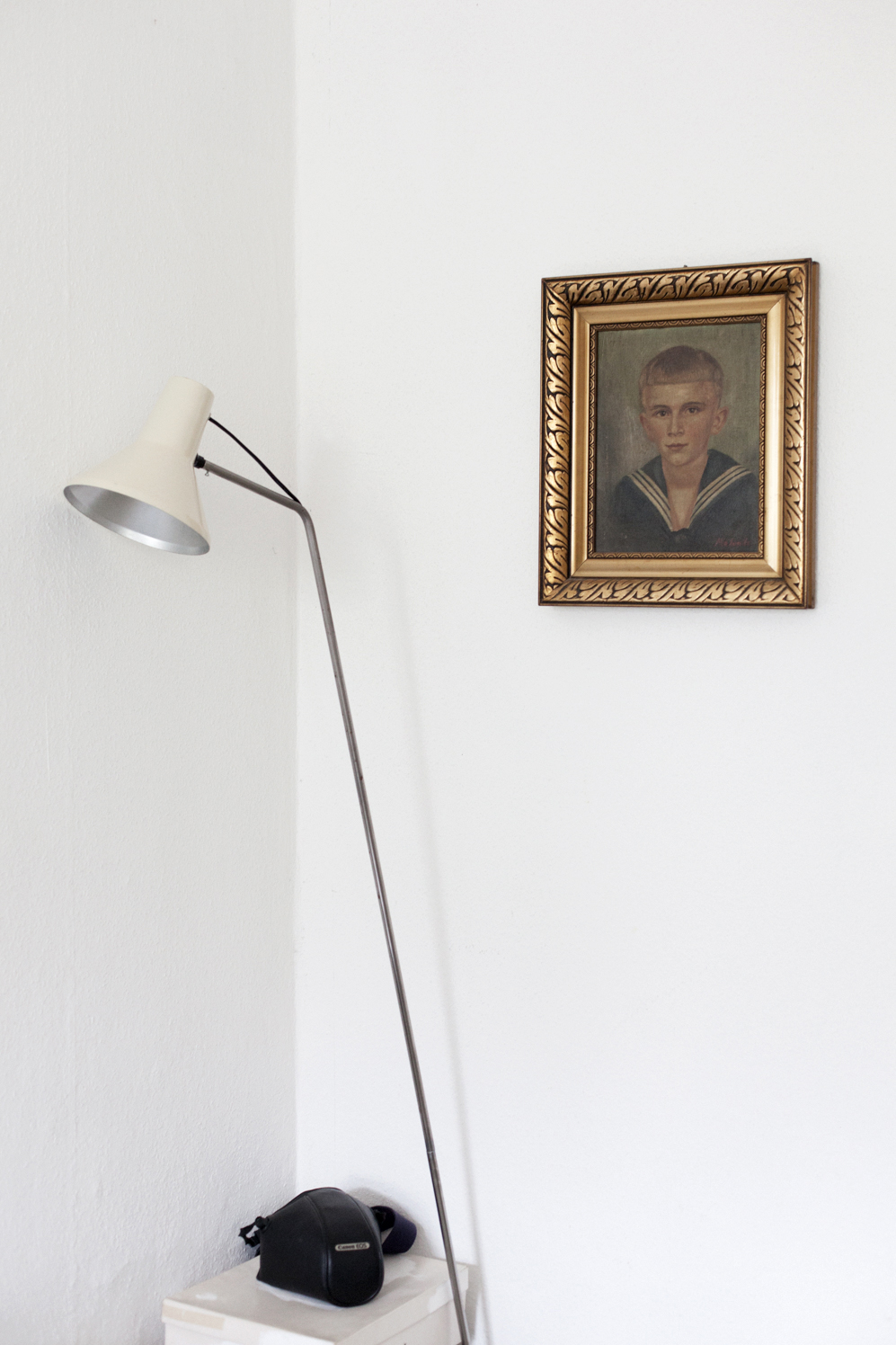 Are you also interested in interior design?

I know when I really like something. I don't like it when everything is matchy-matchy. You have to allow for some things to grate. A couple of years ago I spent more than I usually would on an old couch, a wooden-framed, vintage Danish daybed. But my interest doesn't go as far as knowing whose design it was.
In a text you wrote about you father, you said that during your childhood you rarely spent much time with him. Do you see each other more nowadays?

As a child I didn't feel the lack of it. My father's space was always the theater and that's true to this day. I sensed his passion for the stage even as a child – and it would become equally as important in my own life.

Your sister, the dramaturge Nora Khuon, is only two years younger than you. Have you always played the older-brother role?

At times, definitely. But more and more less so – it starts to fade at a certain age. Funnily enough, I've never really worried about her. She's always been really decisive and strong-willed. I was more angsty, fumbling and cautious. She was always so independent, moving to Berlin as an 18 year old and then going to join a theater in Hamburg at 21. From such an early age she was taken on and was able to handle responsibility. In this respect I was never the classic older brother who thought, 'Oh no, she's going to discos now.'
Finally, citing Goethe's Faust, 'How do you feel about religion? Tell me, pray.'

The big question! (laughs) Baptism, altar boy – I had it all; simply because they go hand in hand. I also go to a monastery every year for a week with my father. But not because I'm extremely religious, but more because of the ideas. In fact it's what's dealt with in the background of religion that's really philosophical. My sister used to be really critical of the church. After becoming a mother, she's been going back to church and had her child baptized.

I think that's really understandable. I think, to each his own. I once asked my father if he believed in God. He said, 'The question isn't whether there is God, but whether you need a God.' I was still a kid at the time, but even still to this day it's a really good answer.