From Portsmouth to Hong Kong—with a few other stops on the way—Karl Bailey captures memories of others in a way that resonates with us as if our own.
Nestled on the south coast of the United Kingdom lies the sea city Portsmouth, the primary subject of UK-based Karl Bailey's photographs. Whether we are familiar with the seaside city or not, there's something personal about his intimate portrayal of the town's public spaces, community pools, and festive attractions. The same can be said about his other photographs of spaces, landscapes, and people in China, Hong Kong, Greece, and other cities in the UK, featured throughout this Photo Essay and on his Instagram and website.
A running theme across Karl's work—and in some ways his personal life—is looking backwards, remembering, and not letting go of what's good. Like memories worth remembering and far-away places worth knowing, he reconnected with his love for photography after a troubling time with commercial work, which caused him to not touch a camera for a few years. Since picking up photography again and shooting the projects he wants, he's felt that photography is his natural calling.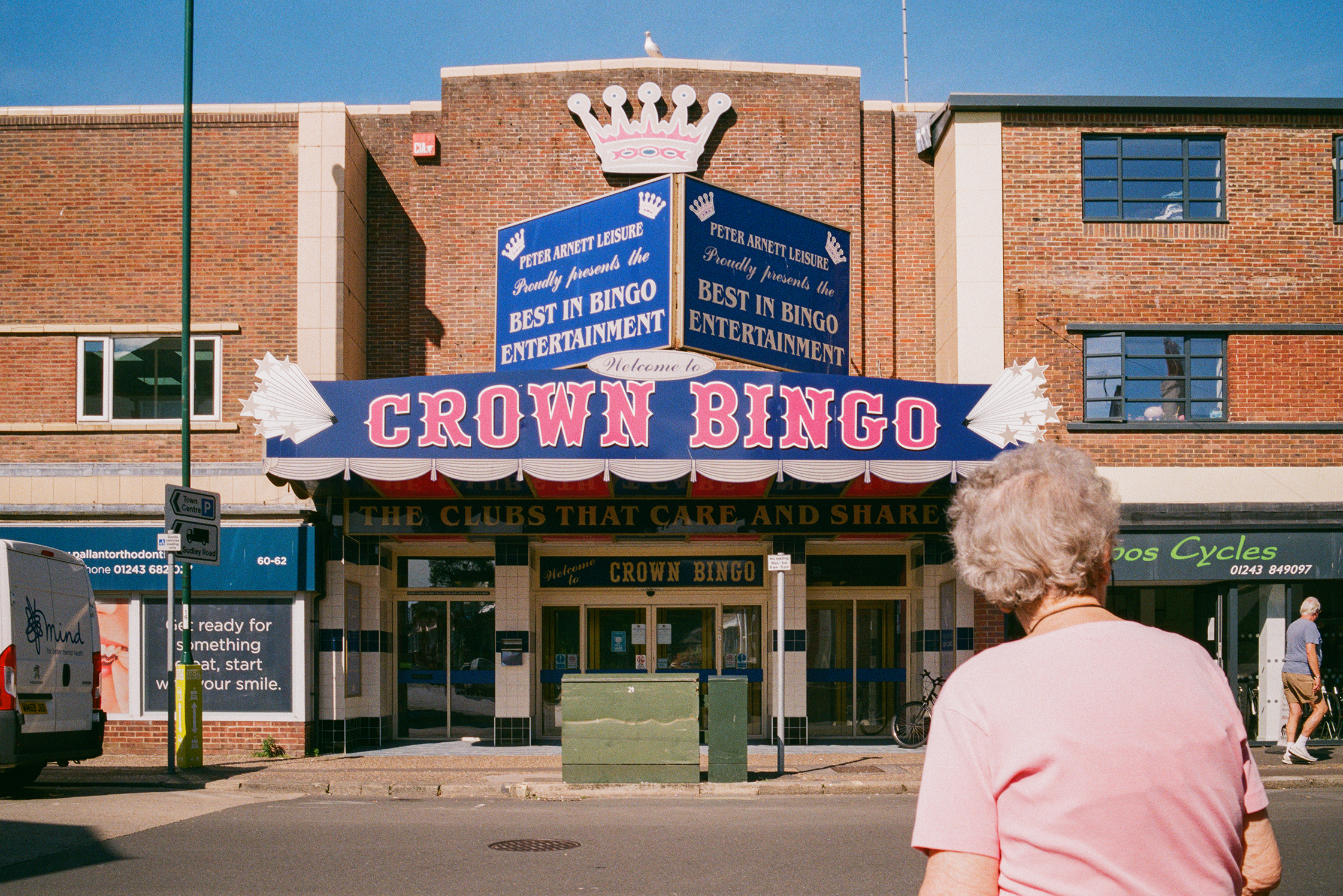 What do you look for when creating your compositions?

I love old dilapidated shop fronts, signage—anything that feels nostalgic. I try to find other elements to add into photographs of light and people.

What are the running narratives and themes of your work?

It depends on whether there's a project or series in mind. But the British Seaside is an ongoing subject matter of mine.
"But the British Seaside is an ongoing subject matter of mine."
When did you realise this was what you wanted to do?

I returned to photography in 2018 after my former commercial work killed the magic for me. Since then, I've known that it's my calling.

What attracts you to your practice?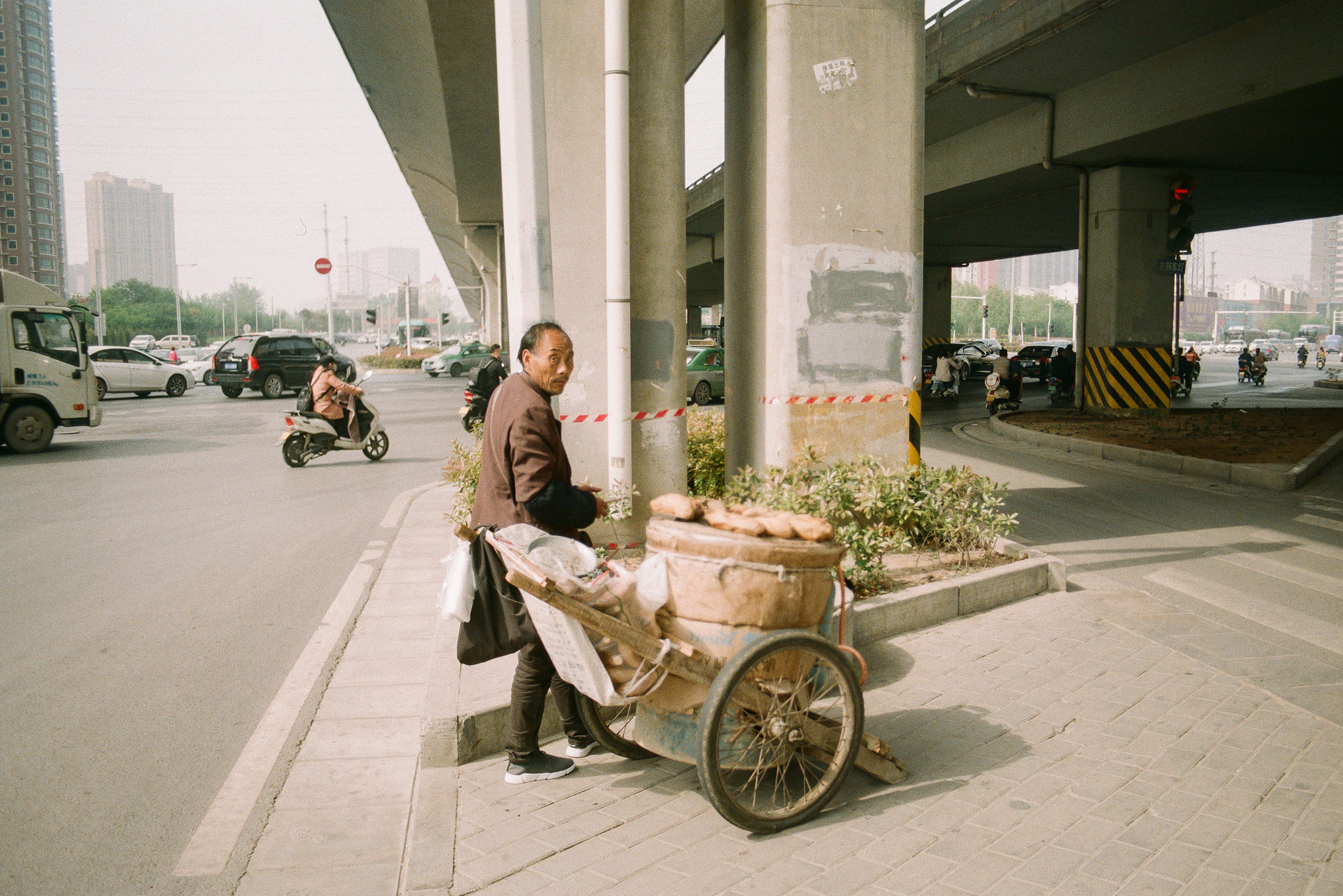 When are you most inspired?

I'm particularly interested in stories, history, and different perspectives. All of this is at play when I'm shooting, but it's also interesting for me in the music, film, and literature that I consume everyday.

What inspires you the most?

Good work by good photographers.

What is your favourite piece of work and why?

I don't have a favorite piece of work, but the closest could be a photo I took in 2018 of a swimming pool with slides. For me, that photograph sums up what I aim to capture. It speaks to me on many different levels, personal and otherwise.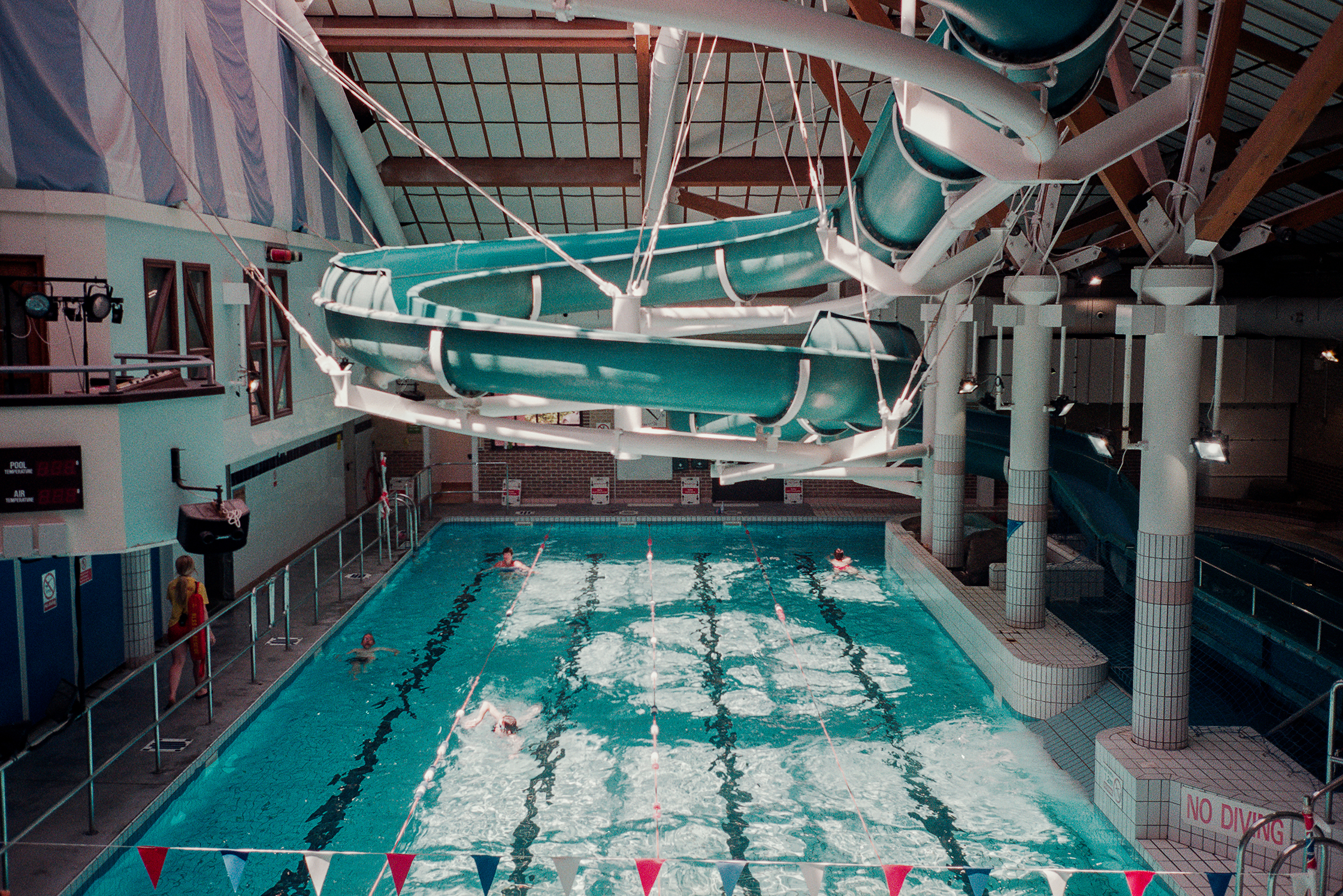 "Life is ever-changing and full of interesting things to see and photograph. There are many stories waiting to be told."
How do your surroundings inspire you?

It's hard to find inspiration from your everyday surroundings, but I think the ever-changing outdoor light helps as well as whatever new things may be happening in the street.

What do you enjoy the most in your practice?

Going outside and seeing what's new. Life is ever-changing and full of interesting things to see and photography, with many stories to tell.
Karl Bailey is a UK-based photographer and artist who is fascinated by memory and evoking nostalgia. While his work primarily focuses on documenting the city of Portsmouth, England, previous subject sites have also included Greece, China, and Hong Kong. To continue following his photographs and zines, follow Karl on Instagram. Check out previous FF Photo Essays here.
Text: Anastasiya Varenytsya