Once known as the Land of the Morning Calm, the diverse cityscape of a dynamically evolving Korea can be clearly seen from a rooftop vantage in Seoul. In the Jongno area traditional Korean houses are contrasted with with neon lights and high-rise buildings in every direction. This area is one of the most important financial and cultural districts in Seoul, but what many people don't know is that the back streets are filled with hidden gay bars frequented by young and old alike. It is here the introduction with Min Jun Park aka DJ Soulscape – DJ, producer and self confessed vinyl digger – begins.
The eclectic blend of old and new is reflected in Min Jun Park's 360 Sounds project. He recently released music that pays homage directly to old, forgotten Korean music from the 1960s and 70s. This sound was heavily influenced by American music when the US Armed Forces were based in Seoul after the Korean War and was later suppressed by government crackdowns, thereby pushing Korea's collective memory of its bold music history underground. In a society where the majority of the young population listens to Korean pop, Min Jun has succeeded in raising awareness of this forgotten music era. In the hope of refreshing the Seoul music scene he started a DJ collective called 360 Sounds.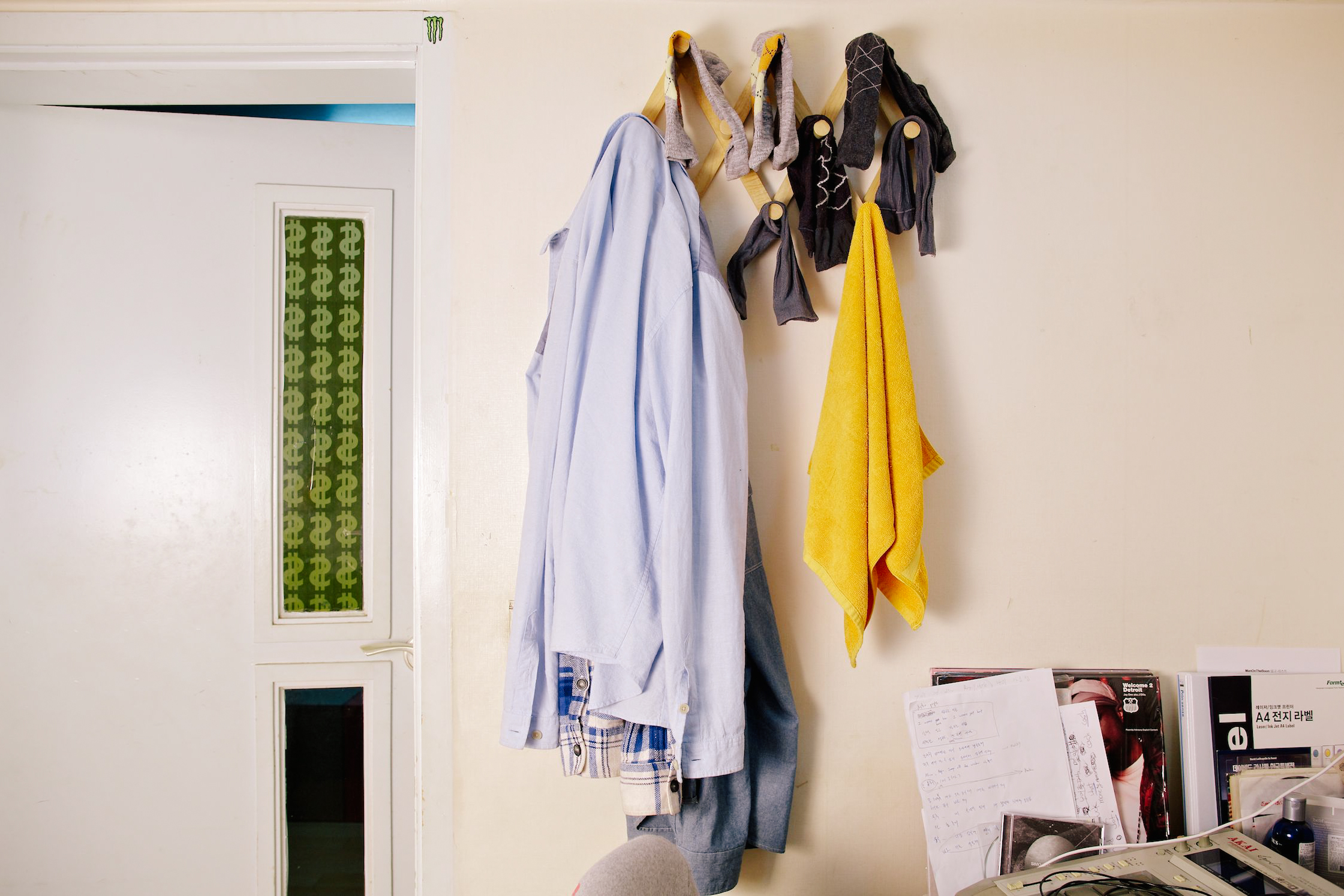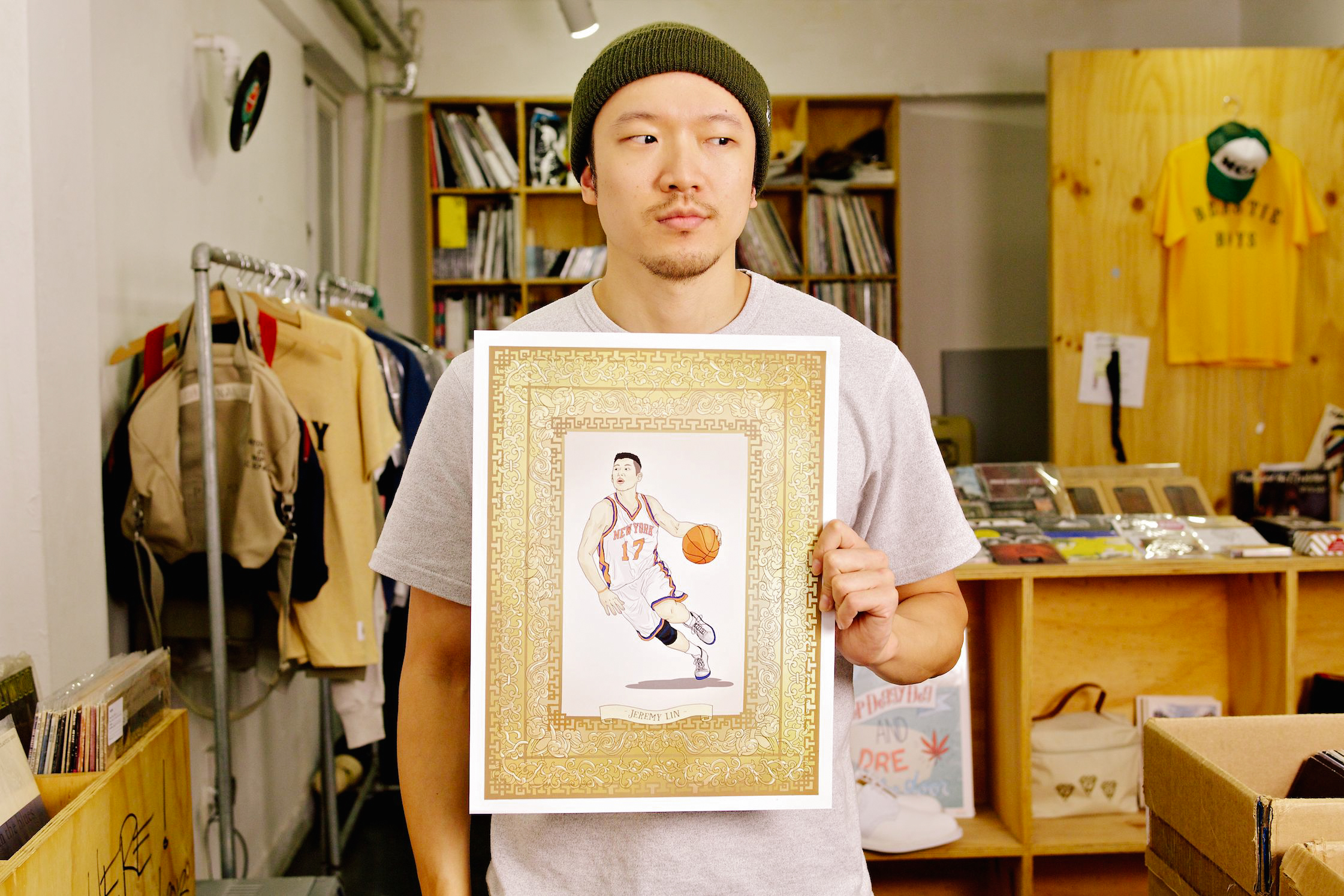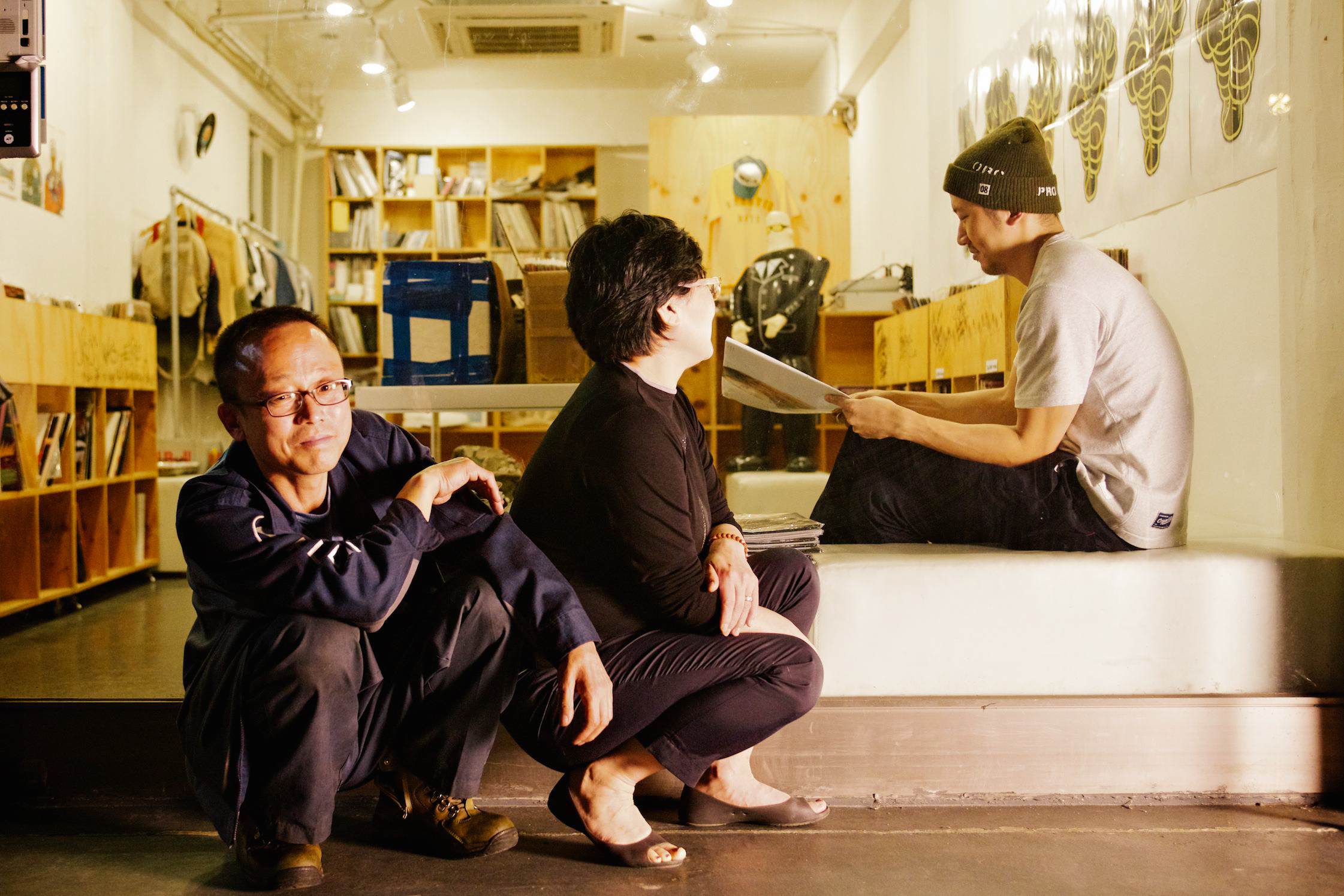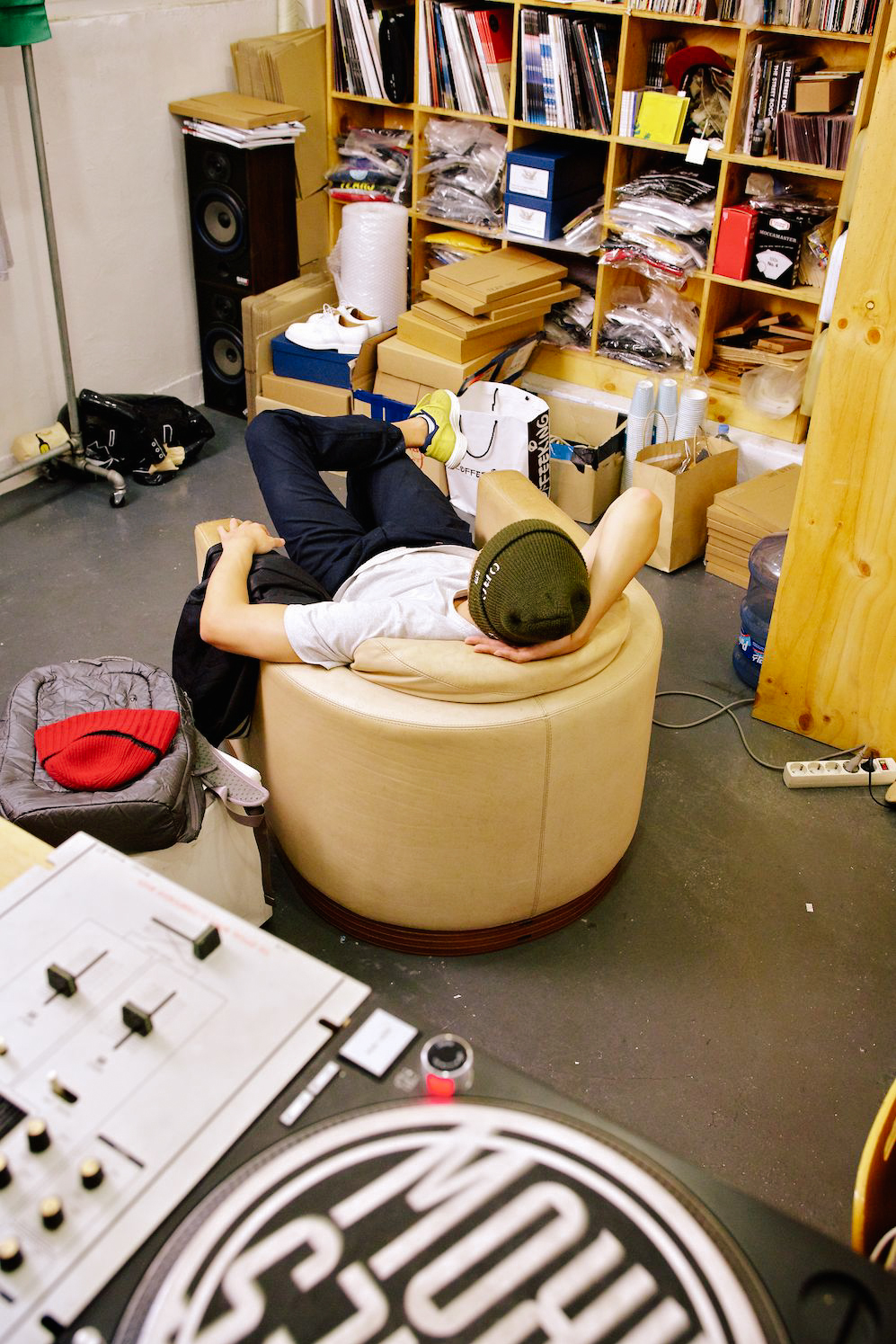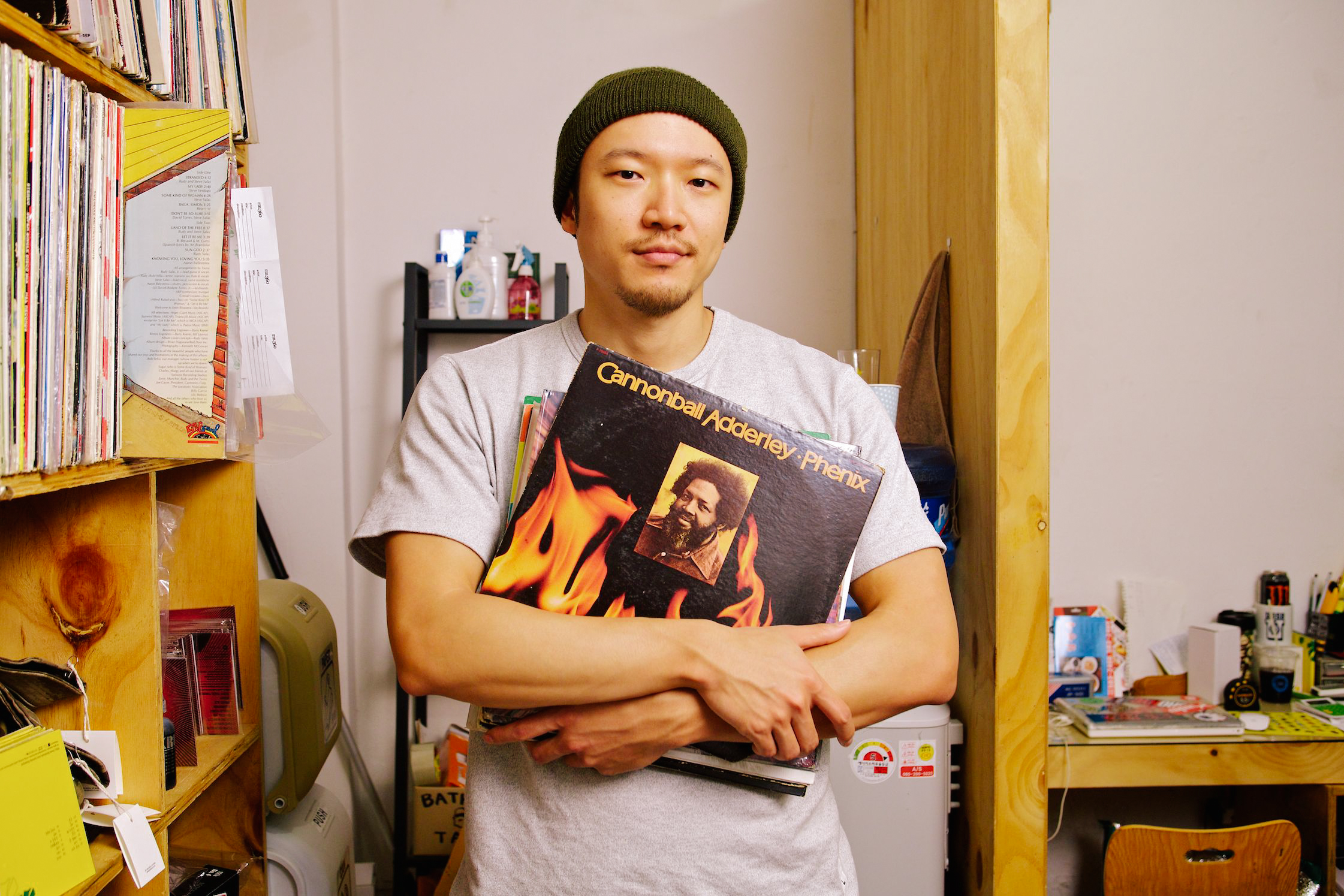 Can you introduce yourself?
I'm Min Jun Park, or better known as Soulscape. I'm a DJ, producer and director of the crew 360 Sounds, from Seoul, Korea.
Where were you born and where did you grow up?
I was born in Seoul, but the whole family lived in Hong Kong for five years. I grew up most of my childhood in Seoul though.
Your parents had an extensive soul vinyl collection and obviously, you grew up with 80s hip hop, which heavily influenced your creative output. But more specifically, which artists or albums did you listen to when you were young?
Well, my parents were fans of soul music, but they weren't serious into collecting records. They had some Motown, Barry White, James Brown, as well as some Brazilian jazz. These are maybe considered common records, but it heavily influenced my work as an artist. I also listened to old Korean rock records like Sanullim. Eighties Def Jam joints like LL Cool J and Beastie Boys were my first inspiration as a DJ.
Are there any specific memories related to music when you were a kid, like your first concert or the first album you bought?
My uncle used to play Sanullim records for me. He got me a Sanullim album and I was hooked. The sound was psychedelic garage rock, it was totally new to me.
What's your favorite vinyl or the one you're the most proud of having in your collection?
Go Go Sound Vol. 1 by HE6 would be at the top of my list. It's a Korean classic psychedelic record from circa 1971. That means it can't go wrong!
What do you think of the creative scene in Seoul? Do you notice any development in the scene in comparison with five or ten years ago?
Yes and no. I see a lot of energy in the indie music scene, but I feel like the industry is collapsing and the support of those artists is worsening. I see a lot of creative minds, but once the industry gets involved, everything becomes repetitive and monotonous. I'm not saying the industry is killing creativeness, but the scene needs more space and time to grow… but I also think all good things come from chaos.
What's your favorite neighborhood in Seoul?
Because of its unique vibe, Itaewon used to be one of my favorite places when I was a kid. The entertainment scene is so unique due to the US army base located right next to the area. The vibe faded and commercialized over time, but Itaewon is still an interesting melting pot within the city.
If you could live somewhere else outside of Korea, where would it be?
I haven't been to that many places, but I think I could live anywhere, as long as the city has a lot of used record stores. At this moment, L.A., Sao Paulo and Berlin come to mind.
What's a normal day at work for you?
I wake up around 9 or 10am, go to my record shop and work there in the morning and to my studio in the afternoon. I also often have meetings to attend and I work on my music until late.
How many records do you buy for the store on average per year?
Well, depending on what I find during my trips, I'd say about 3,000 to 5,000 a year.
Describe DJ Soulscape in three words.
This is hard to answer. When listening to my mixes 'Sound of Seoul' and 'More Sound of Seoul' it becomes obvious that not only African-American sounds like soul and funk, but also different styles like rock had a big influence on Korean music.
How long did it take to dig in those archives and come up with the final selection?
I started to dig into Korean records from the 90s. The records I chose for 'Sound of Seoul' were based on childhood memories. The second volume 'More Sound of Seoul' was put together with records I used to play at parties. It has more funk and psychedelic sounds… a traditional vinyl collector's taste with a twist.
Most people know you as DJ Soulscape, but you've also been active under your alterego Espionne. As Espionne, you compose Brazil-inspired bossa nova and jazz music. A few years ago, you released TEMA '65, an hour-long mix with bossa nova sounds. While the average music lover may only know Antonio Carlos Jobim or Marcos Valle, you definitely located rarer and more intriguing tracks from American artists, like Walter Wanderley, Dick Hyman and Les Baxter.
My parents were huge fans of Burt Bacharach and they used to play records of Raymond Lefevre and Hugo Montenegro at home. I was fascinated by the exotic moods, rhythms and sophisticated melodies that characterize this kind of music. Back in the 90s, I would leave a store with records nobody was interested in at that time. I'm talking about records by Ed Lincoln, Leo Acosta, Hal Vincent as well as some library records. For me, those records have a unique sound with unique arrangements. As Espionne, I write, compose, arrange and produce music in a classic way, only using live instruments.
Any future plans for Espionne?
I'm not sure. These days, my studio work as Soulscape is my priority. I've been collaborating on a pseudo-library music project with a local cosmetic brand called Belif, but I'm not sure if there will be another volume. I may also be involved in a long-term pseudo-soundtrack project, influenced by old Korean movies from back in the 60s and 70s.
You mentioned in an interview that "music died in the 80s and everything turned into a piece of garbage". Do you still agree with what you said?
Did I? No, I didn't. I think I mentioned that the live music scene in Korea had political pressure in the 80s, actually the mid 70s to be more specific, when Korea was under dictatorial rule, which put a stumbling block in the growth of the Korean music scene. The 80s had so many great artists, even in the Korean music scene, like 80s great boogie and dance track productions by Yeon-Sukwon and countless others. Aside from Korean music, post punk, boogie and modern soul, early 80s rap music is my favorite.
Consisting of a promotions and creative agency as well as record label and shop, 360 Sounds distinguishes itself in the marketplace in Seoul. You created 360 Sounds with a group of friends. How did you all meet?
Well, the DJ community in Seoul back in the late 90s used to be very small, so we all knew each other from day one. Along with MCs, skaters, photographers and other artists, we used to hang out together in the streets or at the same block parties, clubs and live shows. The early 2000s saw the development of a subculture scene within the city.
We started 360 Sounds as a company only a couple of years ago. It's totally different from a 9-to-5 job. The idea of creating 360 came from a fun perspective, so we're not trying to push our business, but instead, we try to keep it small and humble, and most importantly, fun.
Recently, you opened up the RM360 shop. The concept store perfectly suits the lifestyle of those interested in buying Stones Throw records, clothing by Unknown Soldier or MONKIDS, essential magazines like Wax Poetics and Juxtapoz. The shop also sells its own collection of 360 clothing. How did you come up with the idea of opening a store? The store is located in Bangbae, one of Seoul's older neighborhoods. Besides Seorae Village, home of the French community, there's not much to do. Was it a conscious decision to open the store in this neighborhood?
Not really. It's simply because my studio is located in Bangbae. Also, the rent in the more cultural area of Hongdae is very high. I always wanted to run a record store for other DJs and vinyl collectors. Back in the day, I couldn't find any record stores really dedicated to vinyl diggers. RM360 is a hub for artists and people who like this kind of culture. With the shop, we're also supporting our label's artists and products and those of our friends… It's all about connecting the dots.
Do you spend a lot of time at home?
Yes, but I spend more time in the studio listening to records,… I don't really go out that much except for DJing.
What's the future like for 360 and Soulscape?
360 had its 7th anniversary in November last year. To celebrate this, we released a collaboration with clothing brand Stüssy. My mission is to always fill the shop with fresh records. Personally, I'm working on my new studio album and some side projects and meanwhile, I'm also managing the label.
What artist or track are you listening to these days?
'Skip To My Lou' by Finis Henderson
Which artist, dead or alive, would you love to work with?
I've always wanted to make an album with Kwon Yong Nam, a legendary Korean soul drummer.
Final question. East Coast or West Coast hip hop?
Dirty South!
It has been nice getting to know Min Jun Park and explore the city of Seoul from the rooftops and on street level in his music studio and shop. Thanks Min Jun for giving us an insight into the Korean music scene, your entrepreneurial endeavours, and for sharing your vast musical knowledge with us. To find out more about 360 Sounds visit the website here.
Photography: Nils Clauss
Interview: Léa Bouchat