FvF's latest mixtape finds modern vibes in the great outdoors – a slice of Evolutionista's Californian surroundings. With catchy rhythms and an eclectic choice of instruments, his latest mix, New Lessons In Familiar Places, smoothly shifts between mellow piano and punchy synths.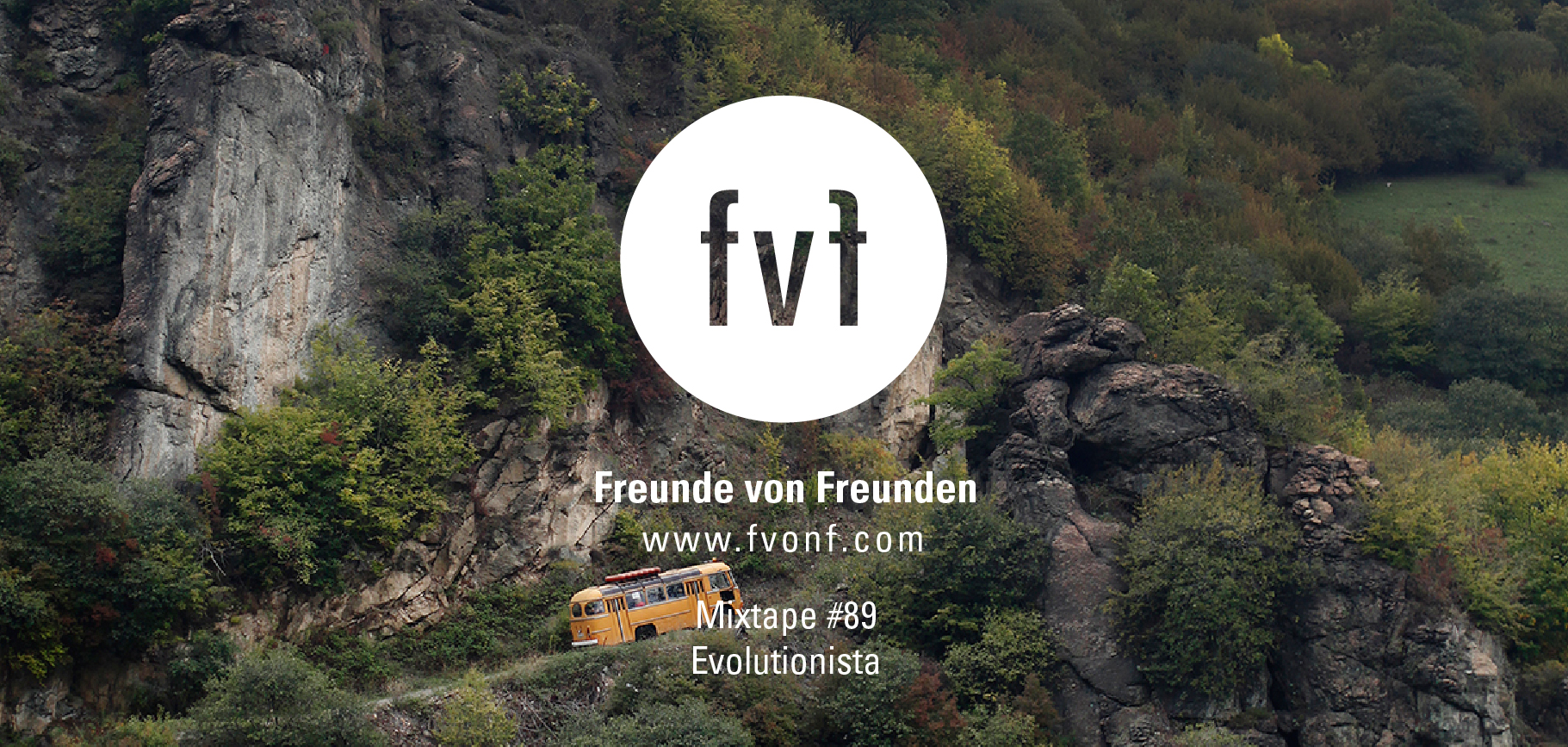 Evolutionista (aka Griffin Crafts) is no stranger to his environment. Inspired by the sounds of long walks with his dog Ginger in his Bay Area home, he's built quite a following from people who embrace his chilled, rhythmic style. With every track comes quirks that keep your ears peeled, and this mix of current favorites is no different. From artists like Dave Echo to Max Cooper, it's a diverse range of classical talent and modern ideas.
Turn the volume up on your headphones, and maybe you too can find New Lessons In Familiar Places.
Tracklist:
DIN – Evolve (Prelude)
Tom Ellis – Part 5 (Sounds From The Printhaus)
Madmotormiquel – Mountain Top
Pablo Bolivar – Black Mamba
Lusine – Arterial
Nu – Carat
Dave Echo – Run To The Sea
Max Cooper – Woven Ancestry (Lusine remix)
Rival Consoles – Think Tank
Stereofysh – There Yet (Lake People remix)
Gran Cavaliere – Teresa
Pedestrian – Hoyle Road
Blondes – Elise
Dave DK – Immer Gut
Rain Dog – Daub
Luke Abbott – Carrage
Find more of Evolutionista (aka Griffin Crafts) mixes on Soundcloud.