FvF's Mixtape #88 exposes you to a dreamlike sequence of temperamental environments.
Intriguingly named Should I Lie With You, Should I Lie To You, it's full of sounds that could flow through your headphones in a park, bounce around your home, or reverberate off the concrete walls of a basement club. From ambient melodies to dark pulsing beats, the mix is a dynamic range of sounds that perfectly anticipates what we expect to hear as days lengthen and nights heat up for summer.
The mix comes from none other than Fink, the Berlin-based, British-born artist and long-time Ninja Tune contributor now almost two decades into his career. He's pick a musical selection for us that straddles his manifold interests, from producer to instrumentalist to song-writer – one that acknowledges both his British roots and the techno heritage of his adopted hometown.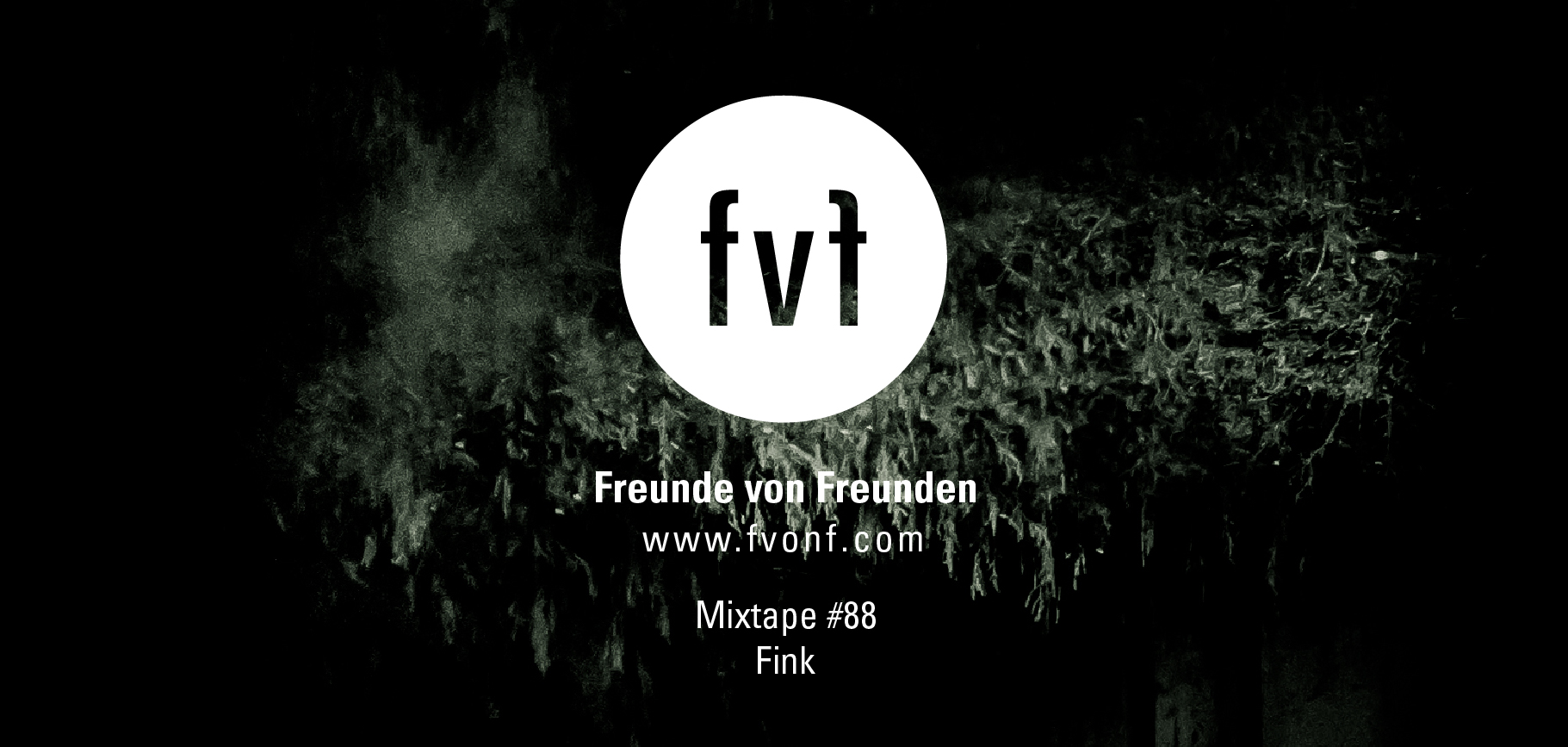 Each track on the playlist turns the last one on its head. He opens with sonic references to his album, Horizontalism, released May 18th, 2015 on Ninja Tune. From there, he guides us through his current sources of inspiration – from fellow British expat (and FvF guest) Paul Rose aka Scuba to Radiohead to Brian Eno to Amen Dunes. It's a mix that refuses to sit still; but this variety makes it all the more appealing. Smooth lullabies drop off to be replaced by powerful beats and as soon as you settle into ambient rhythms you are pulled out of your comfort zone by an imposing synth.
A keen traveler and never one to be complacent, Fink's offerings in Should I Lie With You, Should I Lie To You are as diverse as you might expect. They set the tone for a lucid dreamscape full of emotion and angles, where nothing is quite as it seems. And all this is surely just a preview of what's to come on Horizontalism – the feeling of a dream, before the dream itself.
Tracklist
Fink – "Pilgrim" (Moda 232)
Fink – "Fall Into The Light"(Prequel Tapes Remix)
Scuba – "Levitiation"
Jon Hopkins – "Distant Fire"
Akkord – "Gravure" (The Haxan Cloak's Cloud Of Witness)
Jon Hopkins – "Under Water"
Radiohead – "Pulk / Pull Revolving Doors"
James Blake – "Pan"
Flying Lotus – "Obligatory Cadence"
Stray – "Fragile"
Brian Eno – "An Echo Of Night"
Margaret Dygas – "Introduction"
Pedram Khavarzamini – "This Tale Of Ours"
Brian Eno – "Under Stars"
Radiohead – "Codex" (Illum Sphere Remix)
Amen Dunes – "Song To The Siren"

For more of Fink's music, check out his SoundCloud.