The creative director of Melt on her hip-hop bubble, Yung Lean, and creating a unique image for one of Germany's biggest open-air festivals.
How did you initially get into music? Who were some of the first artists you started listening to when you were younger?

My dad had a recording studio when I was little. Since then I was always in contact with music. I started off listening to a lot of rock, metal, punk, soul, and jazz, with artists ranging from Lynyrd Skynyrd to The Who, Patti Smith to Stan Getz. This was the music I grew up with. But when I started to discover music on my own, I fell into my beloved hip-hop bubble and since then I couldn't let go of that.

How did music turn into a career for you?

To be honest, I didn't really know what else to do. I studied journalism and the only topic where I had some useful knowledge was music. So I didn't really have another way to earn money!
"Everything and everybody we're working with is 100% real. That makes it very easy to create a unique and authentic image."
You started off as an Editor at the German hip-hop magazine Splash! What made you transfer from music journalism into being a creative director?

During my last year at Splash! I wasn't really writing anymore. Most of the time I was taking photographs because I realized that I preferred getting to know artists by capturing them on camera rather than on the page. I also handled all the brand communication and marketing, so the transfer was pretty natural because I was already focused on the visual elements of all the magazine's projects.

Can you tell us a bit more about your role as the Creative Director of Melt? What are your responsibilities?

It's hard to describe because the job is really diverse. One day I'm working on a merchandise collaboration with a fashion brand, or brainstorming ideas on how to get more non-music experiences on site for our crowd. The next I might be supervising a special artwork campaign with designers from many different countries. I think my main responsibility is to create an authentic image for our wonderful festival and show people out there—including people who many never have heard of Melt—how f*cking sick it is. And all that is happening together with an amazing team!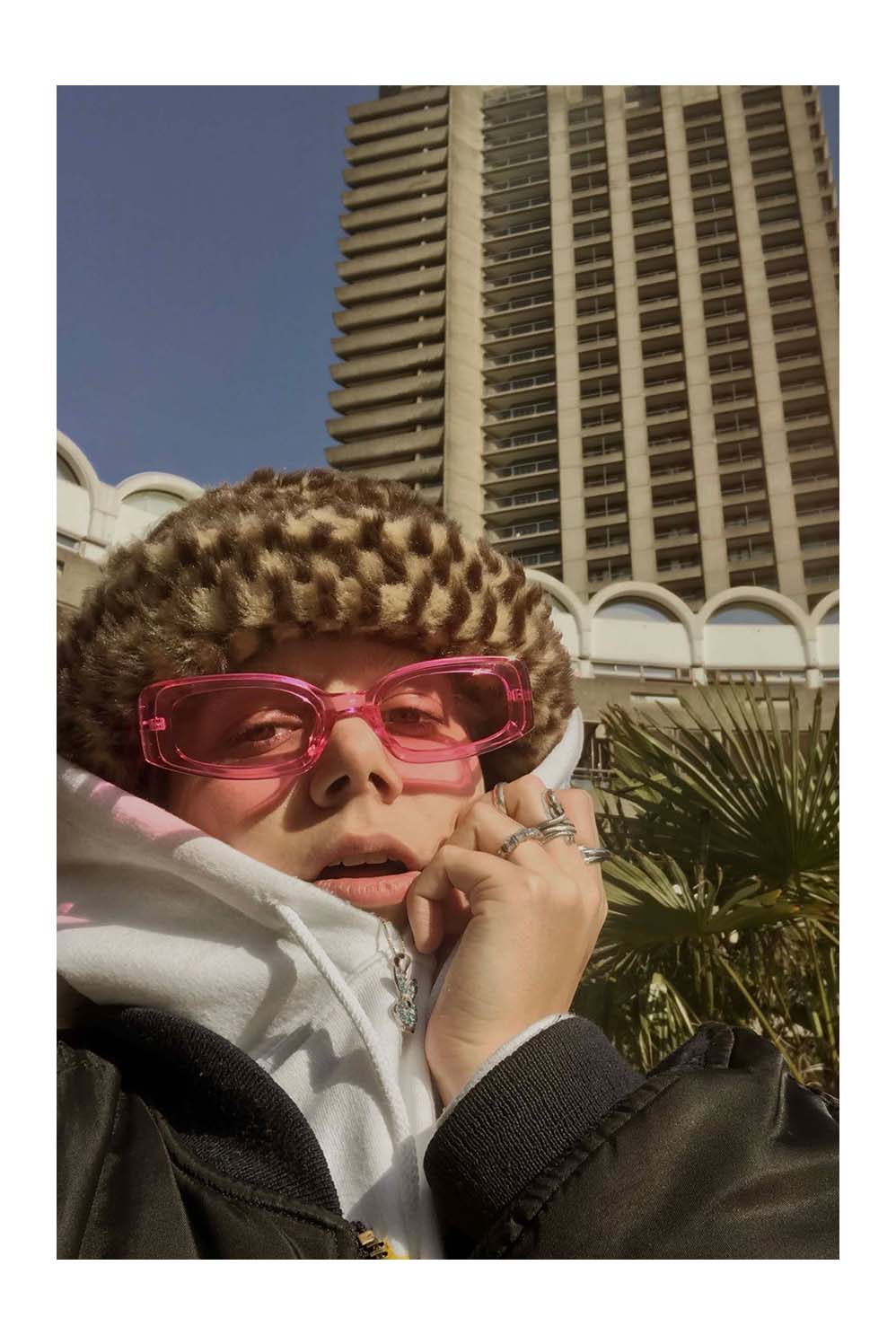 How do you go about creating this unique, authentic image and how do you make sure the festival's imagery reflects its lineup, feel, and ethos?
Creating a unique image for Melt is not too difficult because it's already a unique festival. We have the most amazing location, a crazy lineup, and a wonderful, diverse, and open-minded crowd. We just have to show that to the world. It's hard to describe, but everything and everybody we're working with—from content and partners to photographer and creatives—is 100% real, so that makes it very easy to create a unique and authentic image.
What are you most looking forward to at MELT 2019?

Eating lunch on site on the last day and knowing that everybody is happy because they've had the best weekend of the summer. Oh, and Swedish rapper Yung Lean!

Why did you choose these songs for your mixtape?

The playlist is full of my favorite songs by this year's Melt acts. You can probably see by my selection that I'm into the more urban part of the festival. Hopefully people will find some tracks in the playlist they haven't heard before which will inspire them to visit us this year at Melt.
Nina Nagele is the Creative Director of Melt, one of the biggest open-air music festivals in Germany. This year's festival takes place from 19-21 July and features artists such as Bon Iver, Four Tet, Skepta, and A$AP Rocky. To find out more head to Melt's website, or follow the festival on Instagram.
Text: Emily May