Sit back, press play, and let DJ Cleymoore take you on a 5-hour ambient trip. 
Berlin-based Portuguese DJ and artist Bruno Santos (also known by his aliases Cleymoore and Max Binski) is no stranger to the Berlin club scene and international DJ circuit. With over ten years of industry experience, Bruno continues to evolve and find new ways of merging music with art and design, keeping himself and those around him inspired and hungry for more. In addition to playing behind the decks of clubs and festivals such as Crack Bellmer, Club der Visionaere, Closer, Waha Festival, and Piknic Électronik, Bruno is the founder of audio-visual imprint Pluie/Noir and co-founder of the music label and agency Rings of Neptune. Together with co-founder Denise Gluck, Bruno seeks to create an agency that represents a wide range of electronic music—from ambient to techno—, and encourages artists to collaborate and gain different experiences outside of performing, as a means to developing their own artistry and unique contribution to the scene.

For FF Mixtape #176, Bruno curated a 50-track compilation of his favorite IDM-esque tracks that inspire and move him. "I hope you have as much fun listening to it as I did putting it together. It is my musical Eden."
You've been playing in Berlin since 2014 and living here since 2016. How has the music and club scene evolved?

I've seen the scene become more inclusive, body- and sex-positive, and open to new, genre-bending music styles. On the dancefloor, people have become hungrier for the unexpected. I've also seen the scene become a more political space where ravers are spreading conscious information about nightlife.

How have you and your label Pluie/Noir evolved since moving to Berlin?

Since starting Pluie/Noir ten years ago, the project has grown with me. The music and art direction has shifted, especially since moving to Berlin. But the label has always been about music, art, and the interaction between the two. This holistic approach was vital for its success. I've also always wanted to release music that could be enjoyed in a club and at home. While the music is minimalistic, I've grown past the minimal techno genre that inspired me to create the imprint in the first place. The last five releases and the sub-label Experimental Media explore a more interesting mix of electro, ambient, and IDM. As of late, I've needed a specific sonic and rhythmic variety to keep me in the club for long; the latent repetition of 32-bar loops in minimal tech-house just doesn't do it for me anymore. However, when done right, minimal techno will always be one of the most sophisticated genres you could listen to in a club. There's a certain finesse and intelligence in its delicate yet powerful detail.
"The music I play inspires me; it gets transformed inside of me into something different and emotional."
A few months before the onset of the pandemic, you co-founded the agency Rings of Neptune with Denise Gluck. What distinguishes Rings of Neptune from other agencies?

We wanted to create an agency that could represent a wide range of electronic music genres: Ambient, neoclassical, downtempo, IDM, minimal, techno, and electro. We wanted to build a collective where we could stimulate collaborations between artists. It was also essential for us to have live acts that could fit an art festival or exhibition, away from club settings. To promote our talent, we host showcases around Europe. Our event series Stellar Systems is an interdisciplinary program, where we showcase ambient or downtempo music with day-time workshops, DIY markets, vinyl pop-ups, and a club night. All of this is accompanied with visual projections to ensure a complete audio-visual experience. We also started projects separate from performing. Most of our artists are very versatile producers, and we wanted them to create for different mediums, such as scoring films and video games. Finally, we are creating several imprints under the Rings of Neptune umbrella, such as Feedback Waves for reissues and licensing and Rings of Neptune for our producers.

Seeing the state of the music and nightlife industry during the pandemic, what advice would you give to the next generation of DJs, producers, and label owners?

Trends in the music and nightlife industry come and go at the speed of light, and working in this business can quickly become a source of frustration. With the prevalence of social media, it is easier for artists to compare themselves, which may lead them to question their own abilities and success. Fame has become detached from quality. Amidst this noise, it is important for artists and labels to develop their own voice. The people you surround yourself with and the scene you explore will have an impact on your career. But creating a personal and unique world is critical. While social media plays a significant role in the visibility of an artists or labels' output, it should be used mindfully. At the agency, we are always looking for new talent—that's why Denise and I created this platform. We want to empower fresh talent and help them become established in the scene, drawing their artistic plan with care.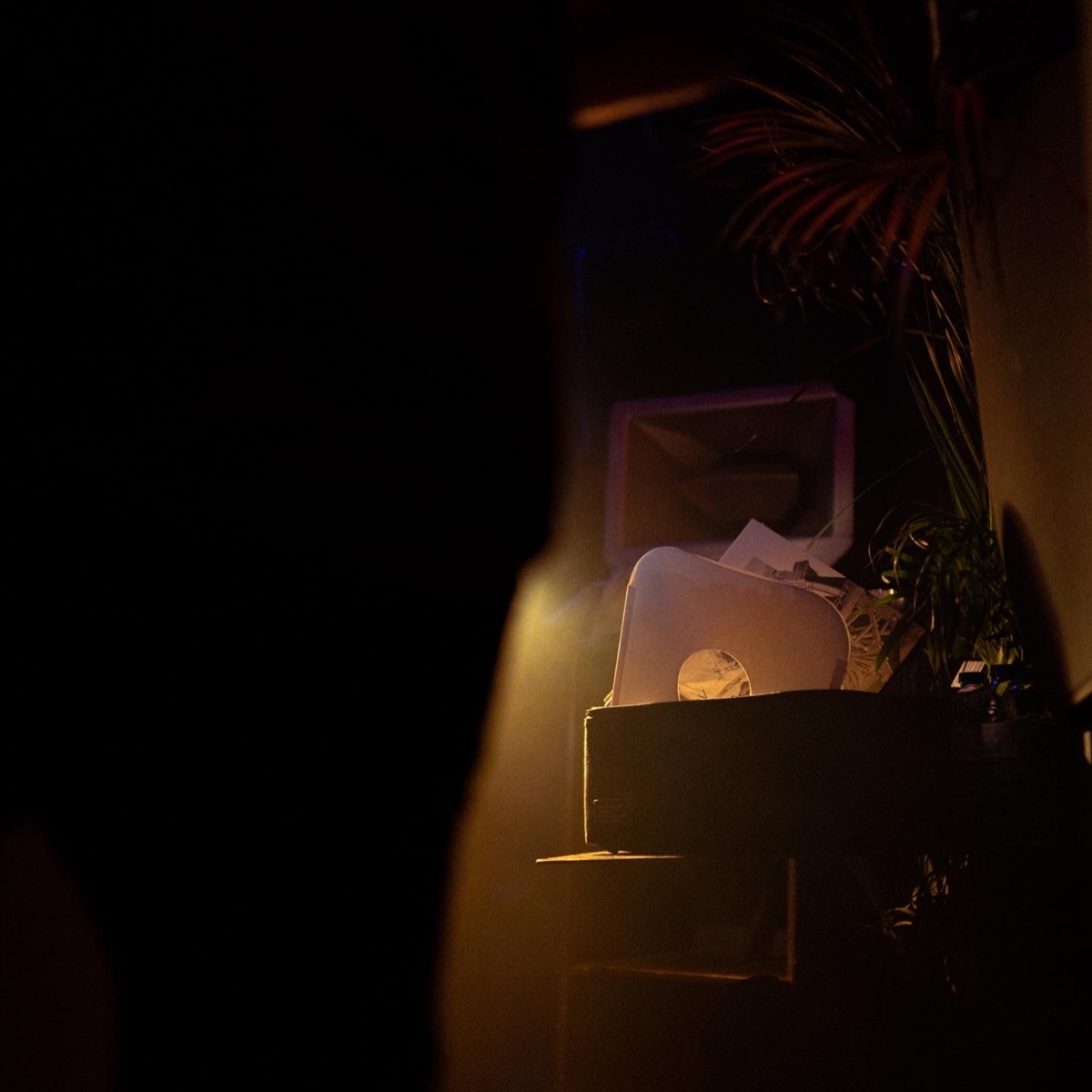 How can artists, labels, and agencies work together to advance a healthier music scene and a more inclusive and resilient industry?

Collaborations nurture the development of music scenes and are key for creativity and progress. They should happen between labels, musicians, clubs, promoters, and agencies for a better, more inclusive and exciting scene. I've seen excellent collaborations flourish during these harsher times, such as the Ukraine Fund compilation organized by Guerrilla Bizarre, which was founded by one of our agents, Giovanni Bodrato: True collective empowerment through music. I left Lisbon because I didn't feel that the scene was thriving. The local artists and labels weren't supporting each other nor working together to push it to the next level. In Berlin, I've seen micro-scenes develop under the larger scene, and there are many collaborations happening between old and new artists alike. This dynamic creates space for many to coexist in a city that is already over-saturated when it comes to music.

What has been the best thing about playing in the clubs since they have reopened? Has anything about returning to the dancefloors surprised you?

The best thing was DJing after such a long and harsh period without any gigs. The excitement I felt was shared by every attendee at the events I played during 2021. But this wasn't surprising at all. What has surprised me is the FOMO I'm seeing recently. People seem to be fearful of losing their chance to enjoy music and party again, so they are pushing it to the max and some can overdo it with recreational drugs and alcohol. Maybe they are compensating for the times we couldn't go out. I hope it will calm down soon.
"Bold ideas come from the underground—it's the testing ground for something bigger. If we kill it, we won't go anywhere."
How does your background as a graphic designer and visual artist influence your work as a DJ, producer, and label owner (and vice versa)?

My appreciation for graphic design and the visual arts were so fundamental to my love for vinyls that it drove me to create a label myself, so that I could curate how it would sound and look. Part of what attracts me to records is their appearance—usually, beautifully designed records sound remarkable. As a label owner, designing a vinyl and testing it out on the dancefloor before releasing it is a blessing. I always try to find a middle ground between satisfying my evolving taste and that of the audience, who are ultimately the ones buying the records. My music production, though, has always been separate from my DJ work. But knowledge about music creation and production are helpful to me when I DJ, as they make me concerned about tempo, musical scales, tones, and rhythmic grids. The music I play inspires me; it gets transformed inside of me into something different and emotional.

Having worked in the industry for a decade, what continues to inspire you?

I'm in a constant cycle of working and learning new things, especially about myself. But my biggest inspiration will always be the emotional influx of the audio-visual world. If something moves me, it inspires me to create. Impacting others with my work—even if it's just one person—also keeps my motivation in check.

What are you working on at the moment?

I'm working on many things, although at the pace of a sporty snail. Since I work full-time as a graphic designer and run the agency, manage the labels, and DJ part-time, free time for creating music has become scarce. But during the pandemic, I studied music theory and learned about modular systems, which are my go-to for when I want to create music. I'm currently working on three albums right now with three different styles. We are also starting a series of vinyl and digital imprints under the Rings of Neptune umbrella, one of them being the spiritual successor to Pluie/Noir. This year, I intend to end the Pluie/Noir chapter with my own debut album, focus on running Rings of Neptune, and make as much music as possible.
Meet the Rings of Neptune team
Bruno Santos, co-founder

Denise Gluck, co-founder

Blodwenn Lefol-Caraës, booking agent

Giovanni Bodrato, booking agent

Myriam Sabara, booking agent

Ollie Burgess, booking agent
What are your hopes for the future of the music industry?

I believe the industry relies on micro-scenes for progress. Lesser-known creatives are usually the bolder ones who set new trends or concoct new genres because the mainstream refrains from taking risks. Bold ideas come from the underground—it's the testing ground for something bigger. If we kill it, we won't go anywhere. My biggest hope is that underground culture survives, which can be challenging because of the chaotic state of the world. The soaring inflation and the corporatization of cities worldwide are some of the most pressing challenges facing the industry. These factors can destroy a city's nightlife and make it hard for underground scenes to thrive, which I'm seeing happen in Berlin and Paris. The ongoing inflation may also make it too expensive for labels to keep producing vinyl. Smaller labels have already turned to digital platforms such as Bandcamp, which has created an ecosystem to promote and sell music directly to fans.

Finally—how did you select the tracks for this mixtape?

I've been drowning in ambient and IDM over the past couple of years, with a particular attraction to melodic, well-produced electronic music with slower beats. I chose that as the theme for the playlist as it's a big part of my musical ego and the genre I'm creating nowadays. I recently started using Spotify because of my job, and when I explored the catalog, I was surprised by how much excellent music I could find. Making a playlist for myself felt like my teenage years using Winamp. So, I gathered 50 of my favorite IDM-esque tracks that deeply inspire or move me. I hope you have as much fun listening to it as I did putting it together. It is my musical Eden.
Bruno Santos, known by his artist aliases Cleymoore and Max Binski, is a Portuguese DJ and multidisciplinary artist based in Berlin. He is the founder of visual-imprint Pluie/Noir, which focuses on minimalist electronic music, and the co-founder of music label and agency Rings of Neptune. Rings of Neptune represents a wide range of the electronic music spectrum, including ambient, downtempo, IDM, and techno.
Make sure to follow Bruno and Rings of Neptune on Instagram and Bandcamp to stay informed about upcoming releases, events, and performances.
Thank you Bruno for the interview and contribution to FF Mixtapes! We look forward to seeing you on the dancefloor.
Text: Anastasiya Varenytsya