Designed by highly-renowned architects Abcarius & Burns, this five-story townhouse in central Berlin offers ample space to comfortably live, work, and play under one roof.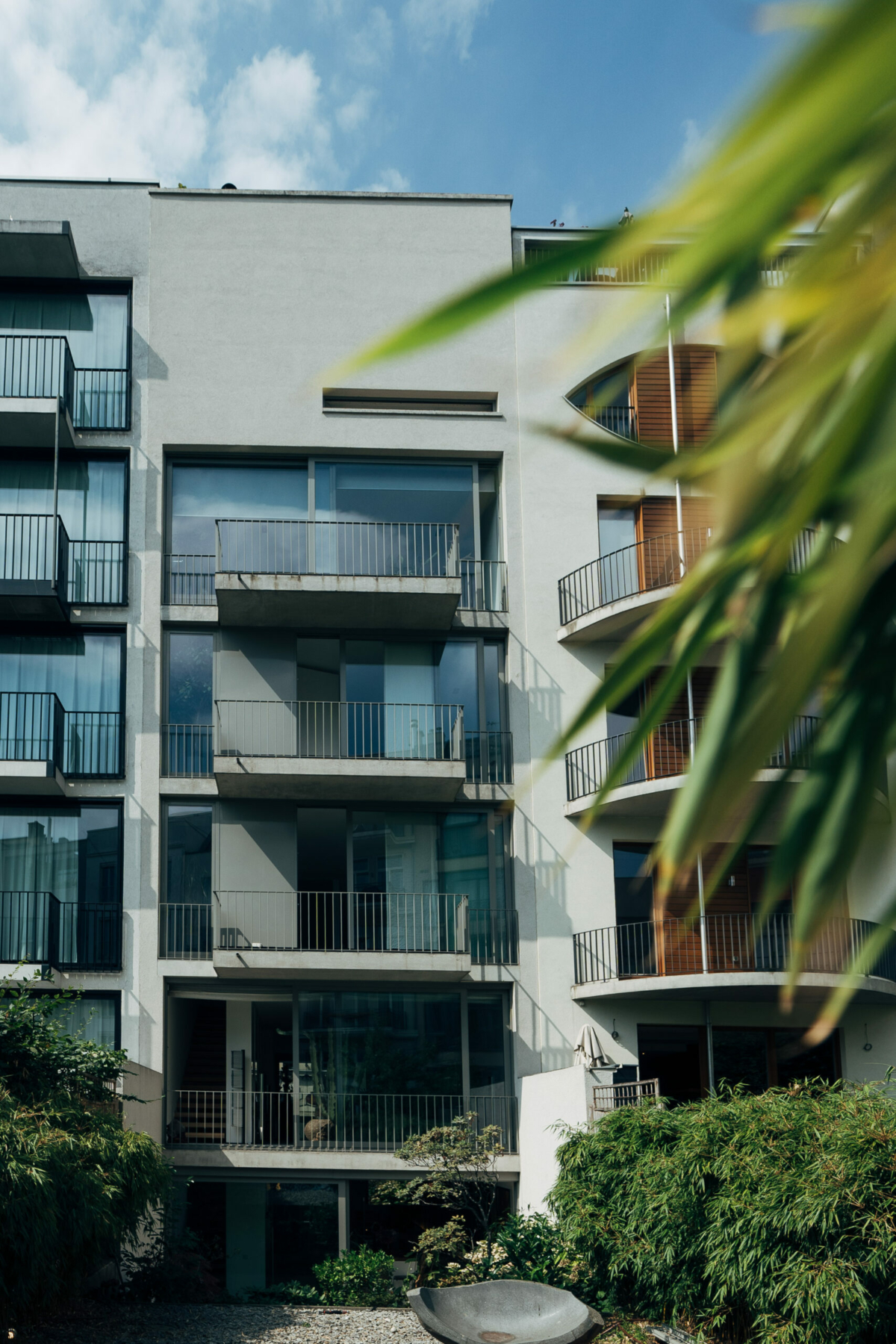 The townhouse is divided into communal and private functions. On the lower levels, one will find the dining, cooking, and living areas, ideal for entertaining and lounging. On the upper levels, inhabitants will enjoy the privacy of the bedrooms and bathrooms as well as the fitness, spa, and recreation areas. The high-quality built-in furniture, translucent wall surfaces, and high-ceilings throughout the townhouse give each room and level its own charm. A single-flight staircase connects the levels, emphasizing the depth and slenderness of the building. During the day, the rooms are naturally illuminated through two individual cardinal points. The townhouse also features three terraces, a small garden and pond, and a spacious rooftop terrace overlooking Berlin's TV tower and the surrounding townhouse district.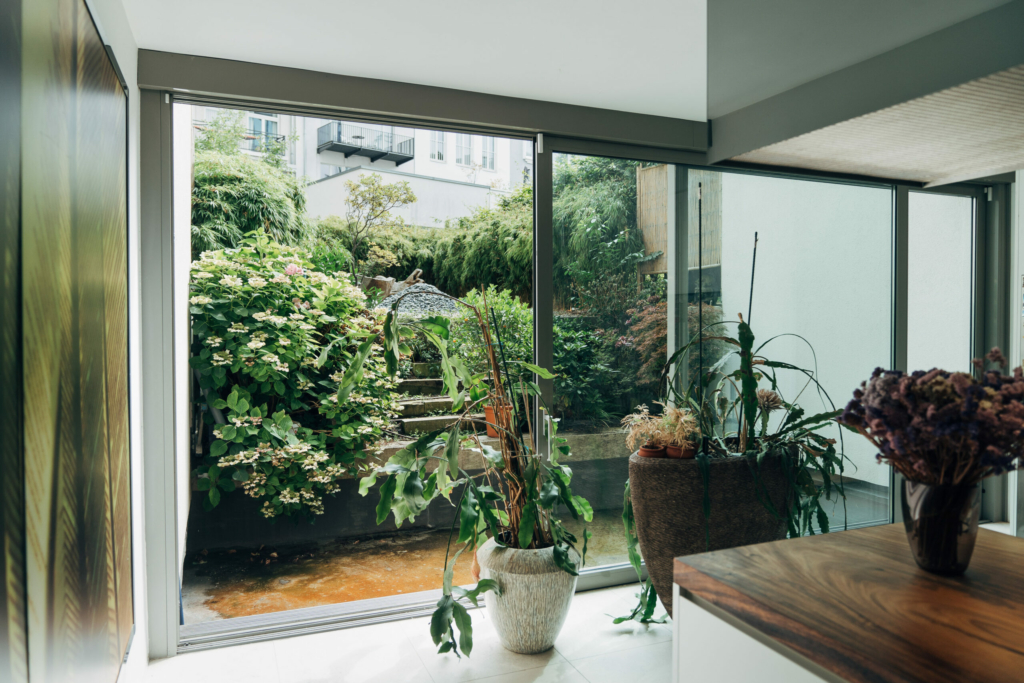 Impressions
Escape the busyness of city life in this comfortable master bedroom.

Master bathroom.

A private garden connecting the master bedroom and bathroom.